Everything about the minions, is adorable. Cute little minion's we all love them. The creator hit the bull's eye when designing minions in yellow and blue with those big bulging eyes and the instantly striking innocence they radiate. They are the Mesut Ozil of animation characters. The reason why there exists literally a 'minion craze' is that they do not remind you of any other animation character. They exist as a separate entity- a loyal, well-knit bunch of oh-my-god cuteness overload whilst just appearing on screen, that makes even guys go "awww!". But we actually want to have the real deal don't we? Why do we love them so much? Find out yourselves below:
The minions are extremely loyal, hard working, simple, funny, impulsive with least resistance and extremely helpful creatures. Minions are pretty much what people wish they were. They remind everyone of their carefree childhood- unperturbed, happy-go-lucky and ever smiling. The minions represent traits of us, which we refer to as ideal and thus connect with them instantly. For example, They dislike being unsure of themselves, and when Gru leaves questions unanswered, they are pissed. Their sense of humor is borderline silly and charmingly childish, laughing in their own manner on hearing water bubble sounds, scanning their own butt in a copy machine and when mentioned words such as "botton". (1) We cannot, but connect with their captivating idiosyncrasies.
The Minions are said to have personalities that are similar to the Raving Rabbids from the Rabbids video game series. (2) There you go! Characters developed from a cult video game series is reason enough why they became an instant rage. Additionally, Minions have English names that connect well with audience and are not too different in their way of life from us humans, albeit in their own minion world.

Few other reasons that makes Minions adorable-
1. The kickass song. I assure you, you would want to sing along the next time you hear it.
[youtube height="500″ width="800″]https://www.youtube.com/watch?v=awp_sNYf9mU[/youtube]

2. A unique minion language/ dialect which is damn funny and ingenious.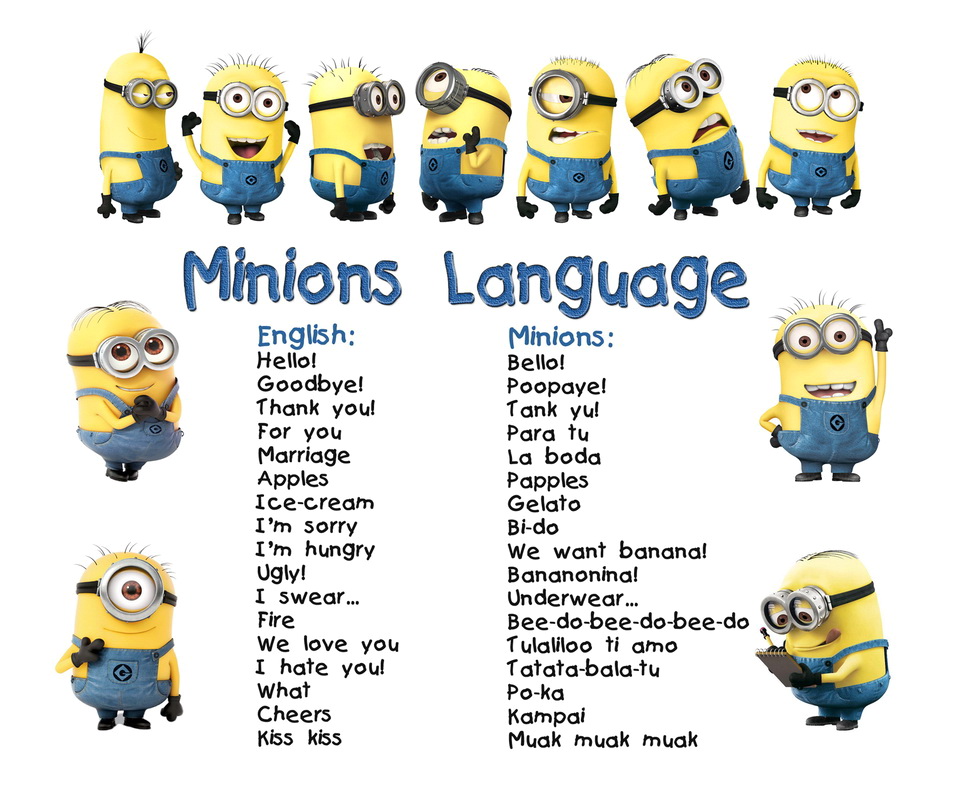 3. Minions never come single and even if they do, they are awesome! For example, they come as Harry Potter…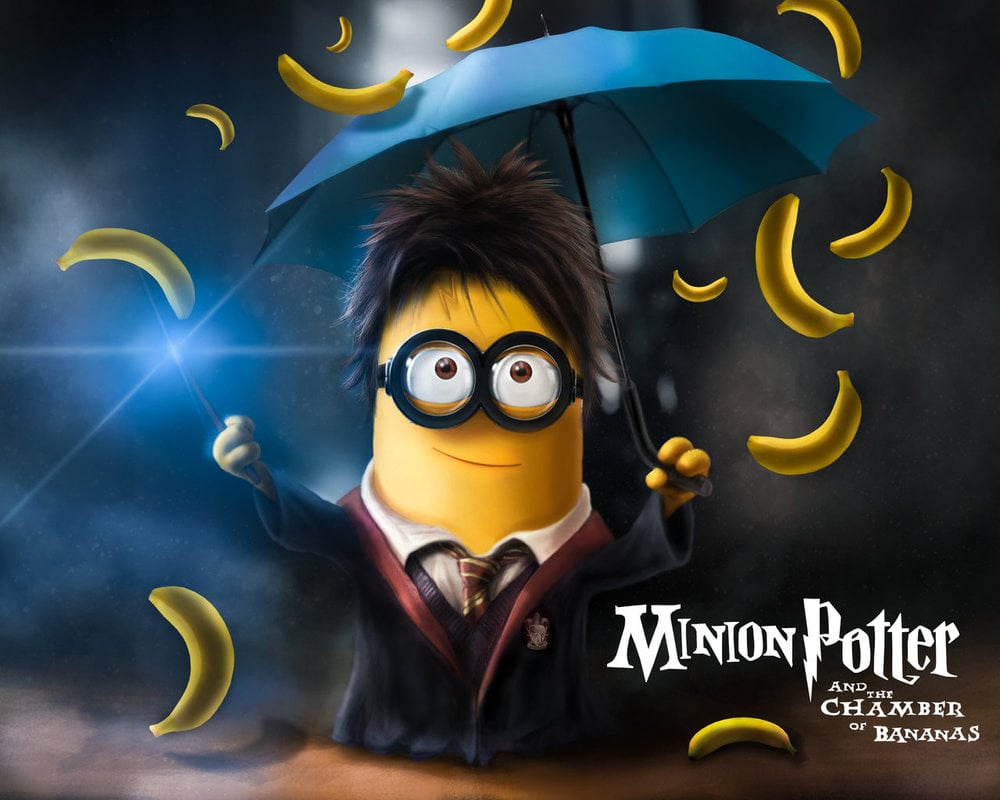 4. or as an Indian desi Tambrahm minion- Subraminion!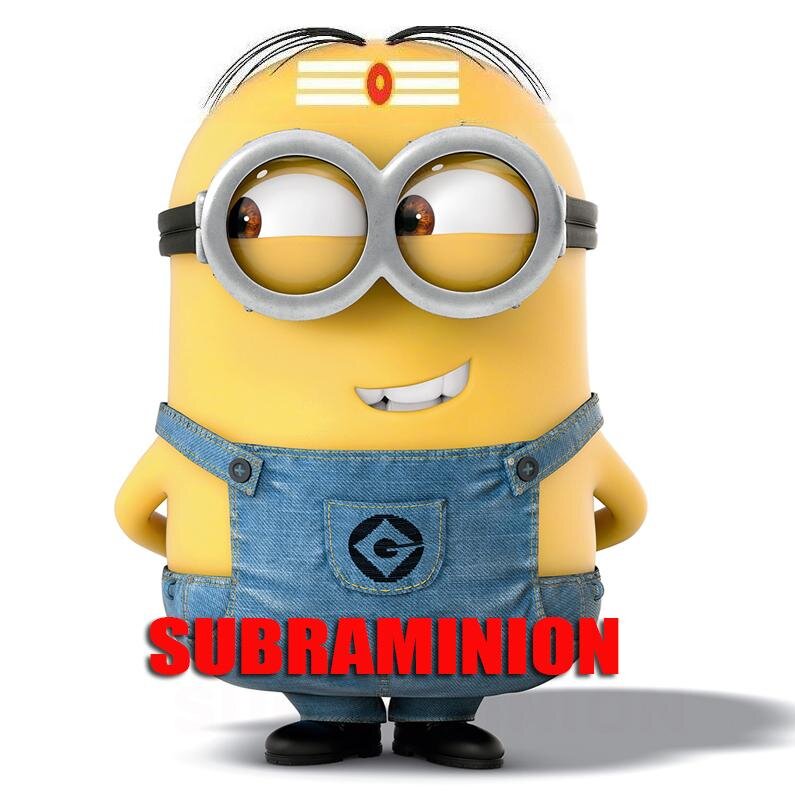 5. YES! They can be customized the way you want. Even as towels, cup cakes or birthday cakes!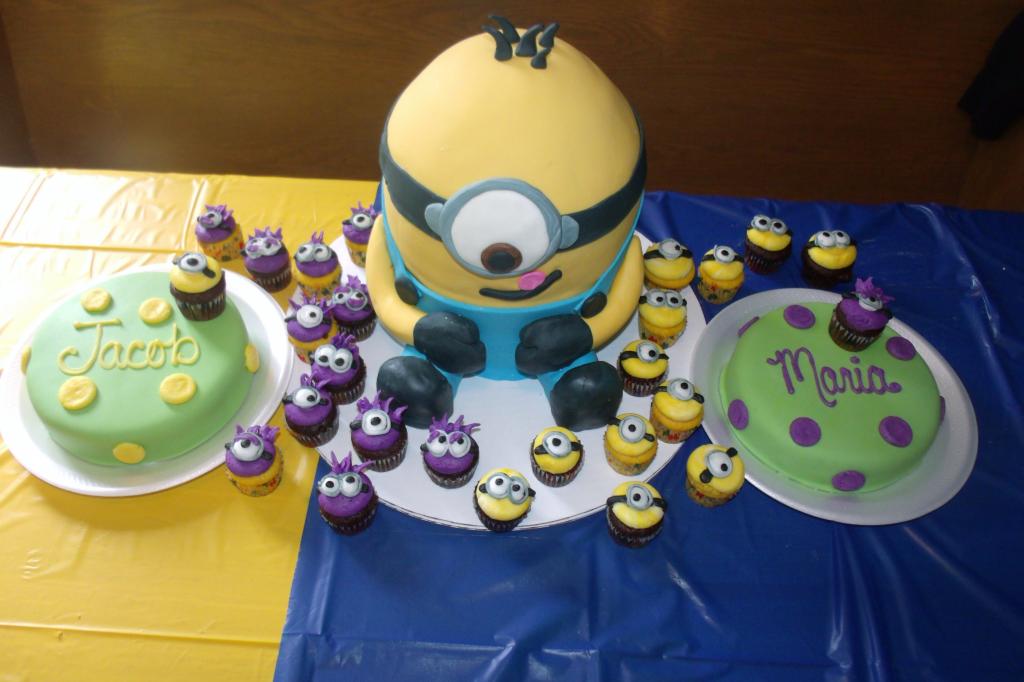 Now Check Out Latest Movie Trailer Of Minions Official Movie (2015) – Despicable Me Prequel HD
1. Minions – Official Trailer 3 (HD) – Illumination
[youtube height="500″ width="800″]https://www.youtube.com/watch?v=Wfql_DoHRKc[/youtube]

2. Minions – Official Trailer 2 (HD) – Illumination
[youtube height="500″ width="800″]https://www.youtube.com/watch?v=dVDk7PXNXB8[/youtube]

3. Minions – Official Trailer 1 (HD) – Illumination
[youtube height="500″ width="800″]https://www.youtube.com/watch?v=P9-FCC6I7u0[/youtube]
Those little yellow critters (no racist symbolization intended… Honestly) that we all loved in Despicable Me and Despicable Me 2, are always here to stay. Why you ask? Well, first of all they are cute as hell and everyone wants one just because of that. Even if you can't have the real thing jumping out of the screen just for you, you are bound to find merchandizes dedicated solely towards them! From T-shirts, toys, bedding to even hostelries and food products; they are everywhere!
What do you think About Despicable Me Stars ? We want to hear from you ! Share your comments below.
[divider scroll_text="Back To Top"]