Dave Legeno, the actor perhaps best known for his portrayal of werewolf Fenrir Greyback in the Harry Potter series, was found dead following a desert hiking outing in Death Valley, California, according to a statement on Friday from the Inyo County Sheriff's Department. He was 50 years old.



The sheriff's department added that it appears Legeno died of heart-related issues, according to TMZ. He was found near Death Valley's famed Zabriskie Point.
The actor played roles in films like Batman Begins, Snow White and the Hunstman and Snatch, and had a part in the upcoming crowdfunded film Enemy of Man with Potter costar Rupert Grint. Legeno was also an expert mixed martial artist.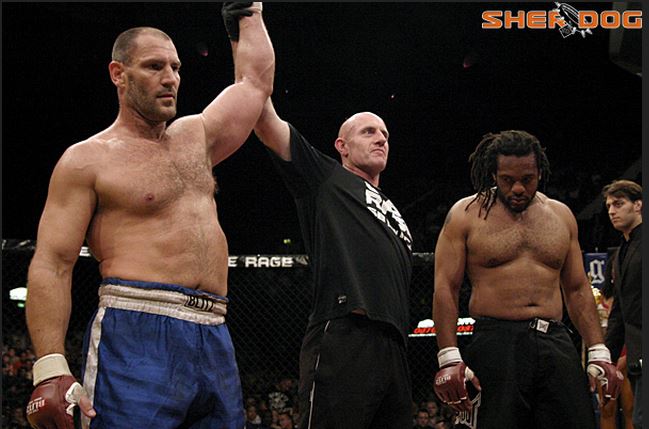 Dave Legeno, 50, better known in MMA circles as "The Enforcer," was reportedly found dead this past Sunday in Death Valley, Calif.
The Englishman, who also starred as Fenrir Greyback in the final three films of the widely popular "Harry Potter" series, was reported to have been discovered by a hiking group in a remote wash below Manly Beacon, west of Zabriskie Point in the desert, according to a statement Friday from the Inyo County Sheriff's Department.
While the cause of death is not yet known, officials believe Legeno passed away due to "heat-related issues" and there were no signs of foul play. The Inyo County coroner is presently conducting an autopsy to determine the official cause of death.
With a career mark in MMA of 4-3, the heavyweight was known for his extravagant walkouts and choice in costume. Fighting exclusively for the British-based Cage Rage promotion, Legeno lost his first three bouts as a professional.
Some Tweets: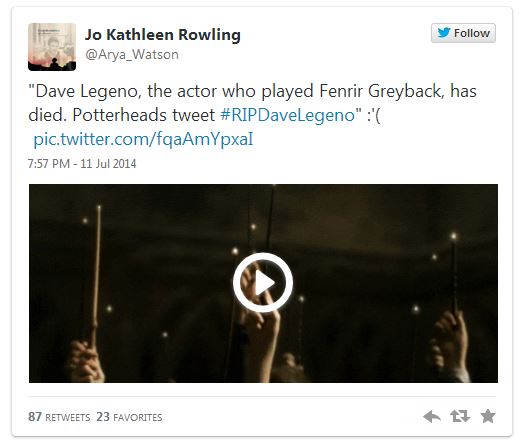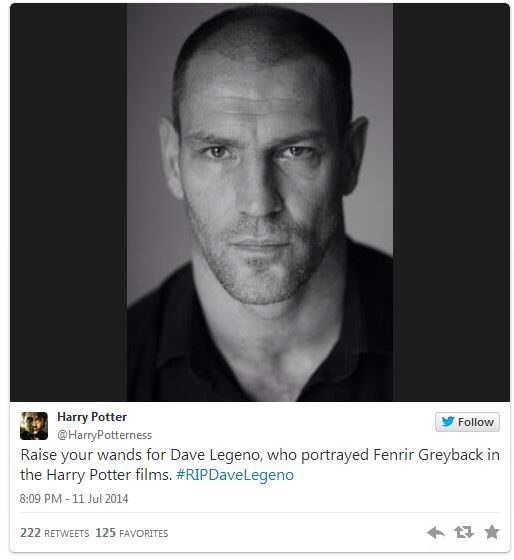 H/T Mashable.com & Sherdog.com
[divider scroll_text="Back To Top"]