It sounds like something from a joke: An invisible bike helmet. The reality is that it's real and it works.
Design students Anna and Terese took on a giant challenge as an exam project. The project which took 7 years to developed a full-proof product, is now turned into a start-up which has already raised $20 million in funding.
http://www.youtube.com/watch?v=CMAhptqk-4Q
Something no one had done or perhaps think before. If they could swing it, it would for sure be revolutionary. The bicycle is a tool to change the world. If we use bikes and travel safe: Life will be better for all.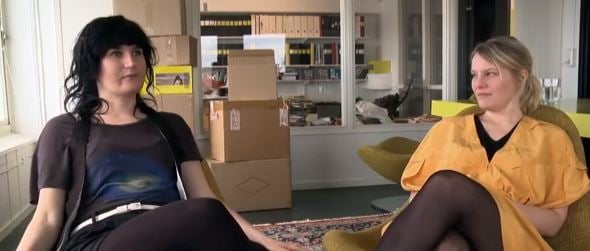 When you realize that it's essentially bringing airbag technology to an individual to protect the head when dangerous acceleration is detected, it seems like a reasonable idea, even. Only situation where it wouldn't work which that someone can imagine is where a fast-traveling object is heading towards the head of the bicyclist which thus gets hit without allowing the 'invisible helmet' to trigger. Of course, that seems to be an uncommon issue for bicyclists between falls, getting hit by cars and the like.
---