When you hear the word "old age", the first thing that probably comes to mind – the grandmother on a bench near the entrance, and old men playing dominoes. But old age can be quite different.
Speaking of the "people of retirement age," the first thing that comes to mind – grandmother near the entrance, and old men playing dominoes in the park. But old age can be quite different. The selection purposely did not mention "stars" such as Arnold Schwarzenegger, Sylvester Stallone, Hulk Hogan and others. For many like to blame Hollywood actors, preserving good shape to old age, that they sit exclusively on plastic surgery, hormones, etc. Therefore, only athletes and ordinary people. If you ever wanted real-world proof that age is nothing but a number, you've found it. So there you go.
In this post we have found 10 grandfathers, who at 60-70 years look better than many in their 30
1. Svetozar Nikochevich 60 years old.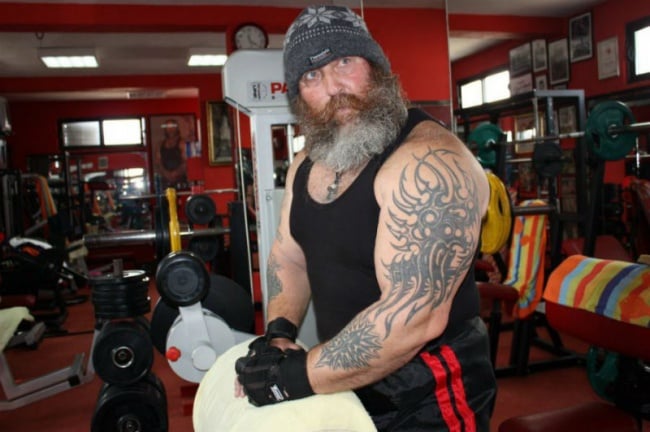 Montenegrin athlete giant nicknamed "Kika". He has, as he claims, the largest in the Old Continent volume of hands, which is comparable with the model of women's waist – 55 cm. In power sports Kika came at age 30 when, after injury had to say goodbye to football. In Podgorica, in Nikochevicha a gym, and students – to match it, for example, the famous Montenegrin kick boxer Ivan Strugar.
2. Rusty Jeffers (50 years old).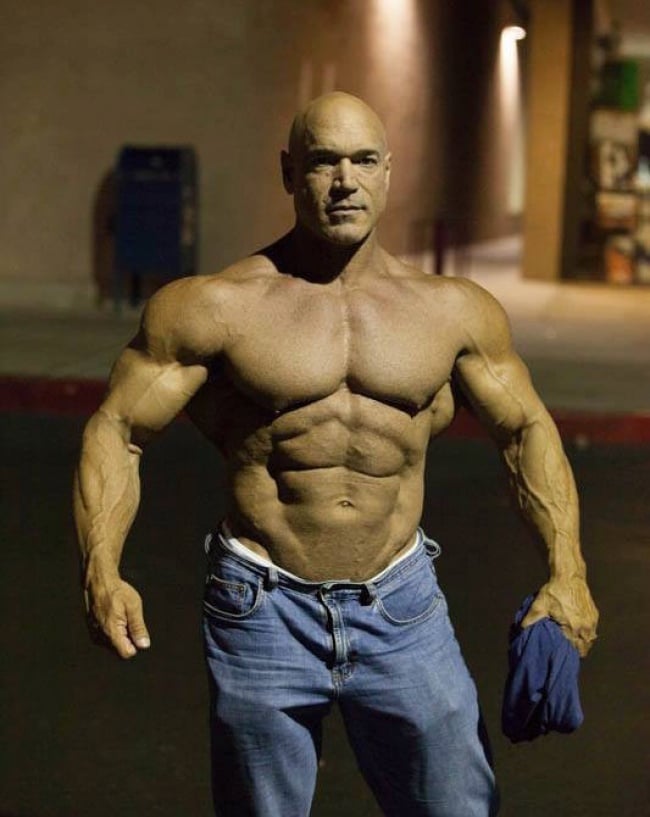 A professional bodybuilder. Rusty started bodybuilding at age 12, and at 14 years of age has already begun to compete. At 17, the boy won his first tournament. It was the "championship of Arizona" among teenagers (Teenage Arizona). Subsequently, he won it three years in a row. Now Rusty Jeffers is a fitness instructor. He still visits the gym and keep yourself in good shape.
3. Andreas Kahling (62 years old).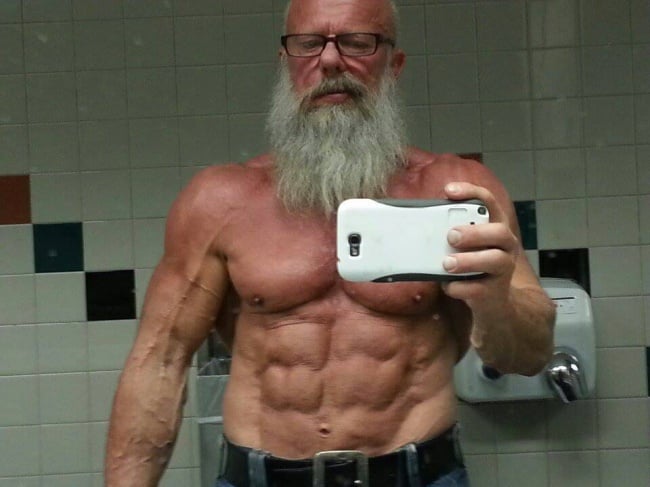 Kahling Andreas – a living monument to the outgoing "Golden Age" of bodybuilding. For several decades, he never misses a workout, but if you can not visit the hall – holds her home, using the method of static electricity. Curiously, Andreas Kahling many years is a staunch vegetarian, refuting the myth that without eating large doses of animal protein to achieve great success in bodybuilding is not possible.
4. Jeffrey Life (76 years old).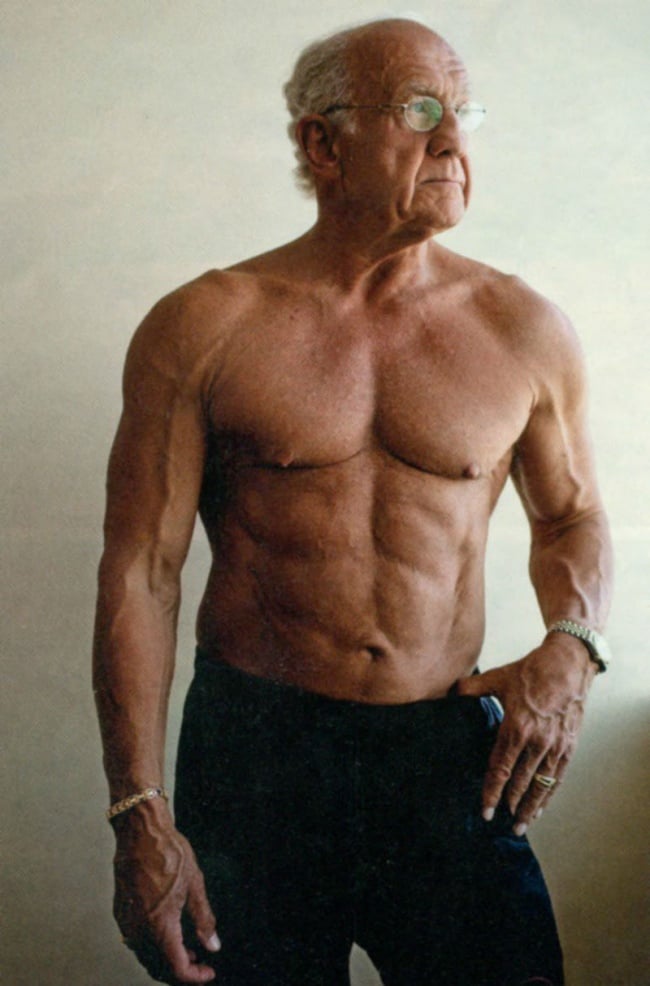 In 1997, Jeffrey Life was a family therapist. He was 59 years old, he had a weight, shortness of breath and rapidly deteriorating health. He could not even afford to tie shoelaces, without starting to choke. He is now 76 years old, and, according to Jeffrey, he is in the best shape of his life. He trains in the gym five days a week, has a black belt in Taekwondo and Muay Thai.
5. Valentin Dikul (51 years old).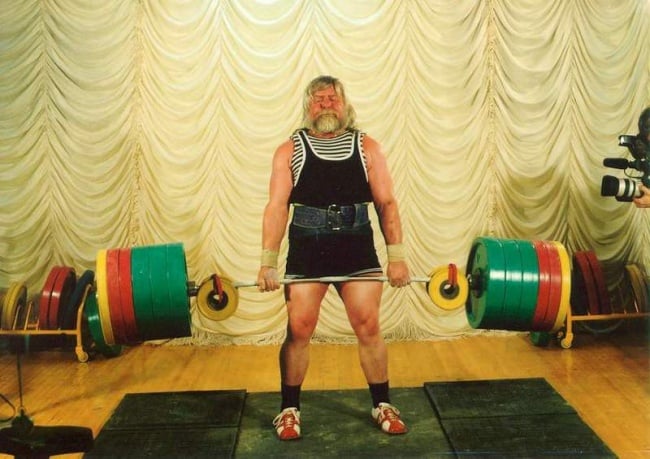 In 1962, Valentin went fifteenth year when he began to do his first issue of air gymnastics at the Sports Palace at the height of 13 meters. Suddenly burst steel beam, which carries the insurance. Valentin Dikul fell. Spent a week in intensive care city hospital, and then in the hospital neurosurgery department. Diagnosis of doctors' compression fracture of the spine in the lumbar and traumatic brain injury, "many local fractures. In the photo 1999 Valentin performs deadlift barbell weighing 460 kg. Then he performed a squat with a weight of 450 kg and a bench press with a barbell weighing 260 kg. With a total of 1170 kg.
6. Chet Yorton. (71 years old).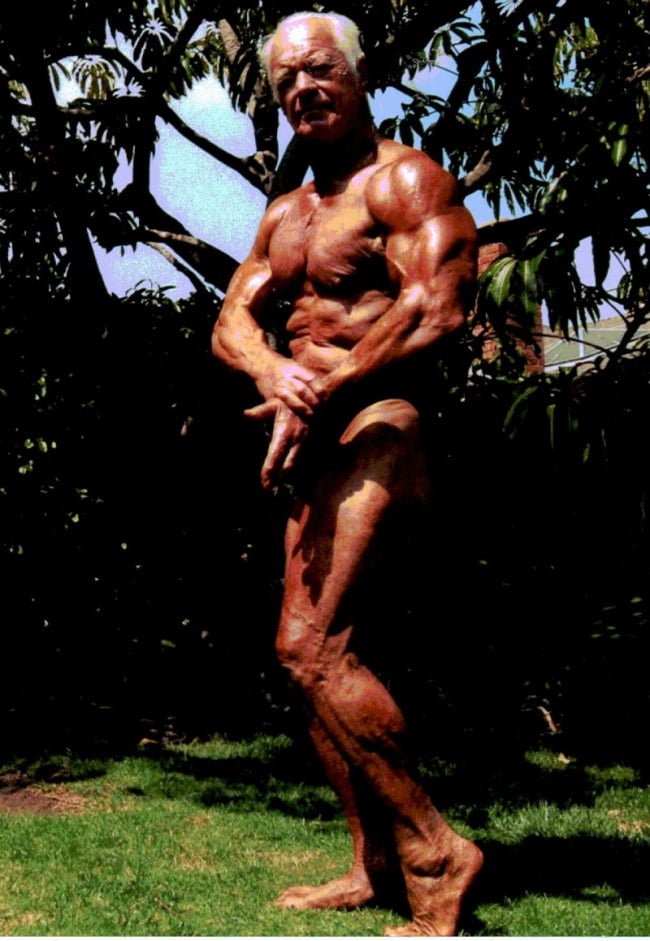 In his youth Yorton had a car accident. The injuries were serious enough: damage to the eyeball ruptures of muscles of the forearm from elbow to wrist, hip dislocation, fractures of the hip. Doctors even seriously discussed amputation of his right leg. In the end, he was in a cast from hip to toe, with the rod inside the left thigh and the steel sheet wrapped around the right hip bone. Moreover, when he began to walk on crutches, he lost his balance and fell down the stairs, over the hip. He spent four months in a wheelchair before again resumed attempts to move on crutches.
Like a natural bodybuilder, from Chet Yortona no clear differences between the competitive form and off-season. He was always in great shape and has participated in many competitions. Chet known just as a bodybuilder, having good strength gains. From fitness and longevity perspective functional fitness which include squats, lunges, jumps, pulling movements, and cardio (running, biking, etc.) along with CrossFit® methodology etc., is critically important.
7. Robbie Robinson (64 years old).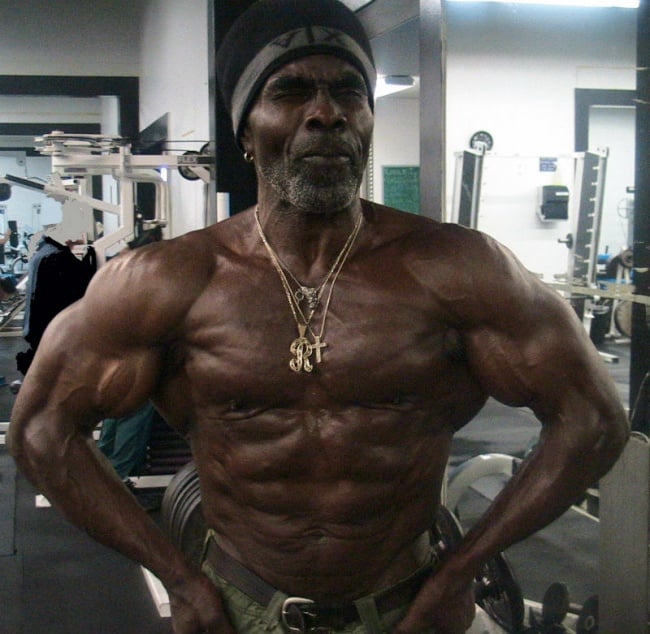 Since childhood, fond of sports. Competitive career is one of the most impressive. Winner of the title of Master of Olympia 1994. One of the few bodybuilders contemporaries Arnold Schwarzenegger, who to this day remain in good shape. And not only good for his age. Many of the young would envy such a relief and big muscles. This fan of bodybuilding, considering his art, such as art and architecture.
8. Spencer Churchill (74 years old).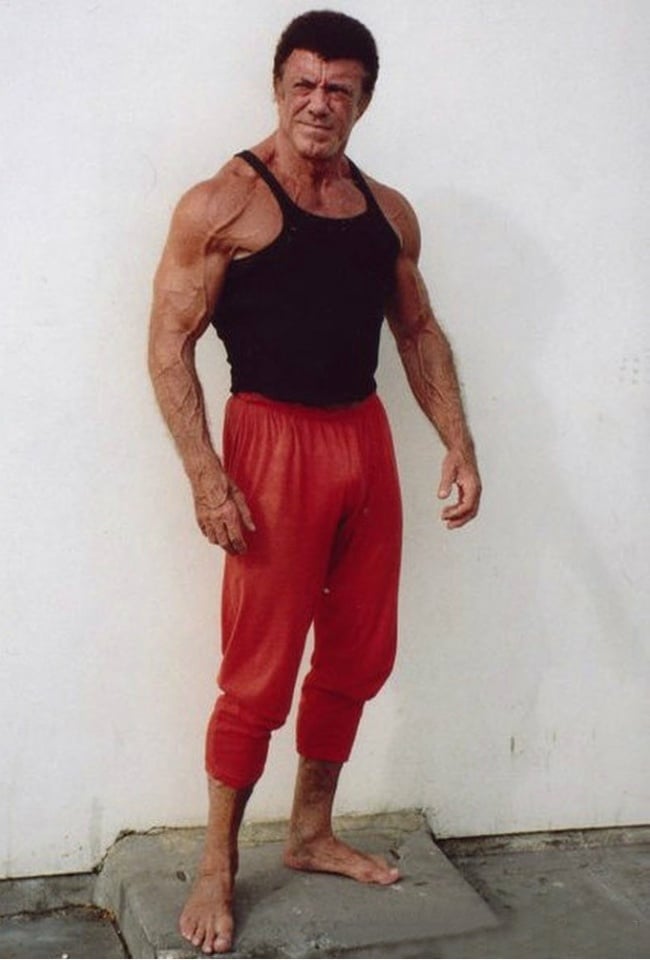 Westler and bodybuilder (1951 NABBA Mr. Universe – 4th place). Before achieved world fame as a professional wrestler Spencer Churchill has achieved great success and popularity of bodybuilding in the late 40s. The first performance in wrestling he took at the age of 20 years. He was known by the nickname "Mr. muscle Unlimited."
9. Bill Grant, (59 years old)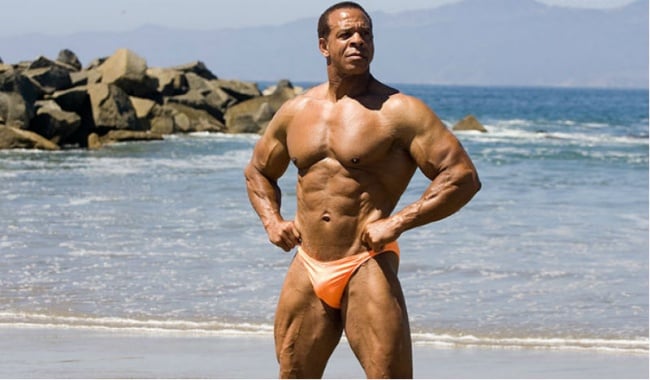 an outstanding athlete, despite the fact that did not become Mr. Olympia. The track record is quite long, as his competitive career.

10. Sam Bryant, (72 years old)
72 year-old Sam "Sonny" Bryant Jr. sometimes wonders what it must feel like to be old. A champion bodybuilder from Heph­zibah, Bryant has bulging biceps and shoulders on his 5-foot, 10-inch and 176-pound frame. Even his abs stay defined in perfect squares when he slumps in a chair.
Stay connect with us for more updates!!
What do you think of this story? We want to hear from you! Share your comments below.