Rosalia Lombardo was an Italian child born in 1918 in Palermo, Sicily. She died of pneumonia on December 6, 1920. Rosalia's father, General Lombardo, was sorely grieved upon her death, so he approached Alfredo Salafia, a noted embalmer, to preserve her. Her body was one of the last corpses to be admitted to the Capuchin catacombs of Palermo in Sicily.
Recently, the mummification techniques used by Salafia were discovered in a handwritten memoir of Salafia's. Salafia replaced the girl's blood with a liquid made of formalin to kill bacteria, alcohol to dry the body, glycerin to keep her from overdrying, salicylic acid to kill fungi, and zinc salts to give her body rigidity. Accordingly, the formula's composition is "one part glycerin, one part formalin saturated with both zinc sulfate and chloride, and one part of an alcohol solution saturated with salicylic acid.
X-rays of the body show that even the organs are remarkably intact.

1.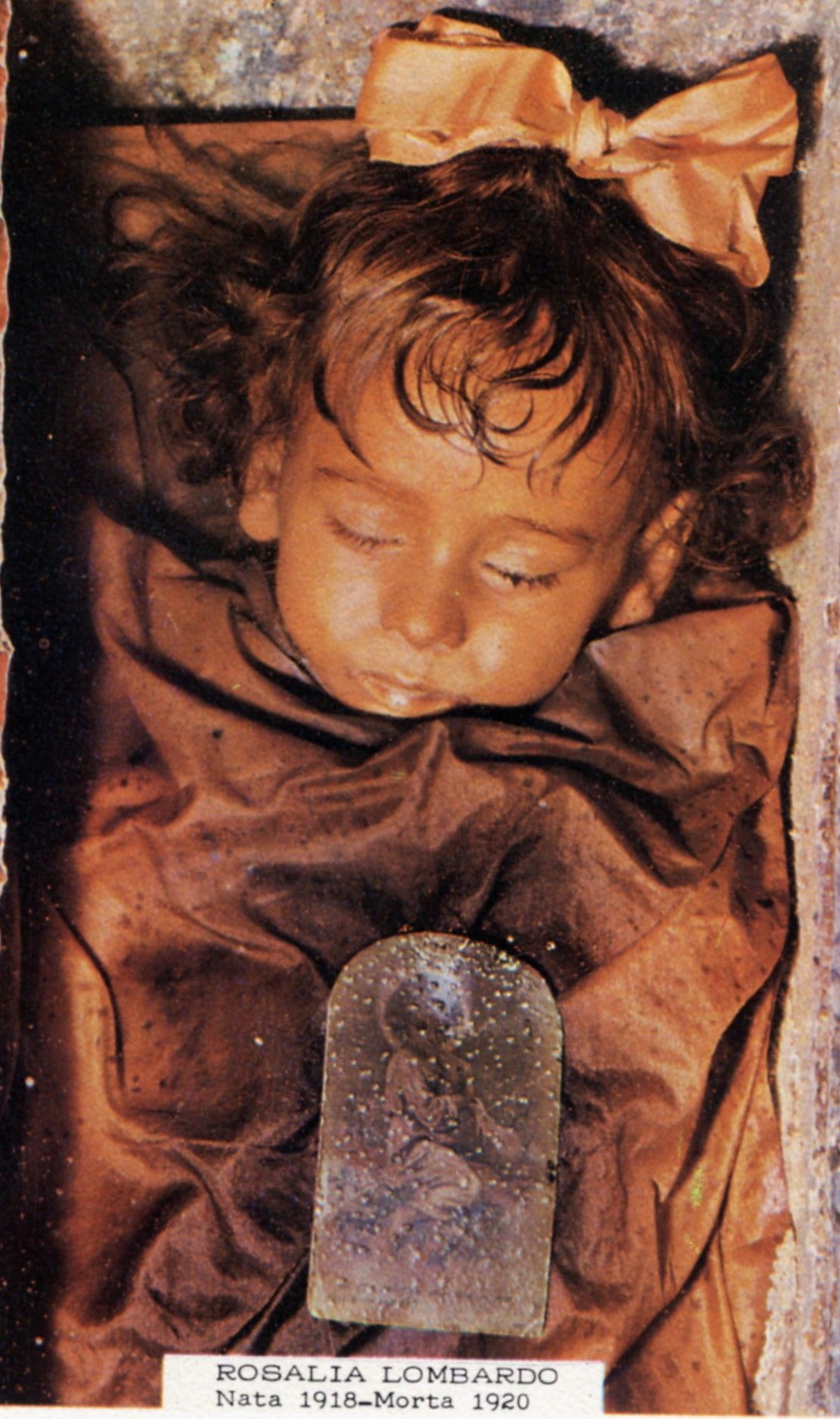 2.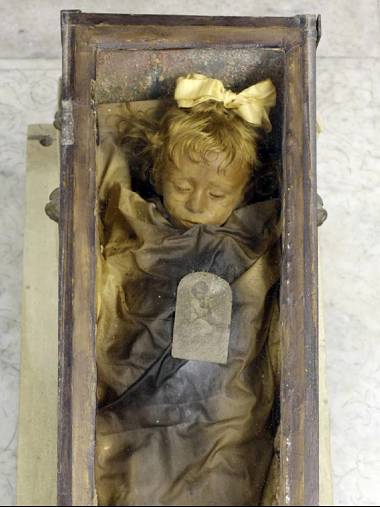 3.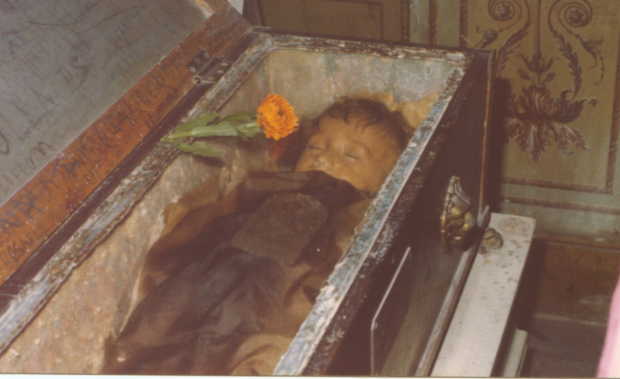 4.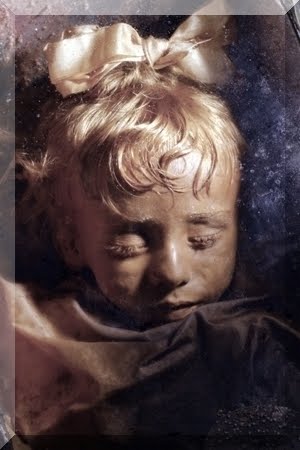 5.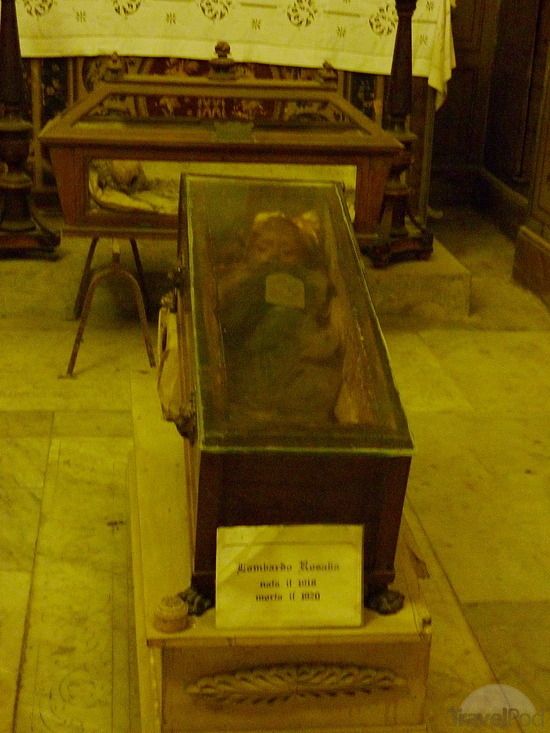 6.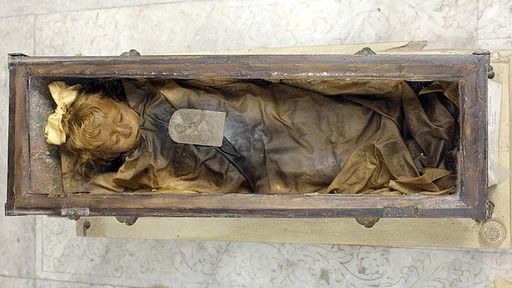 7.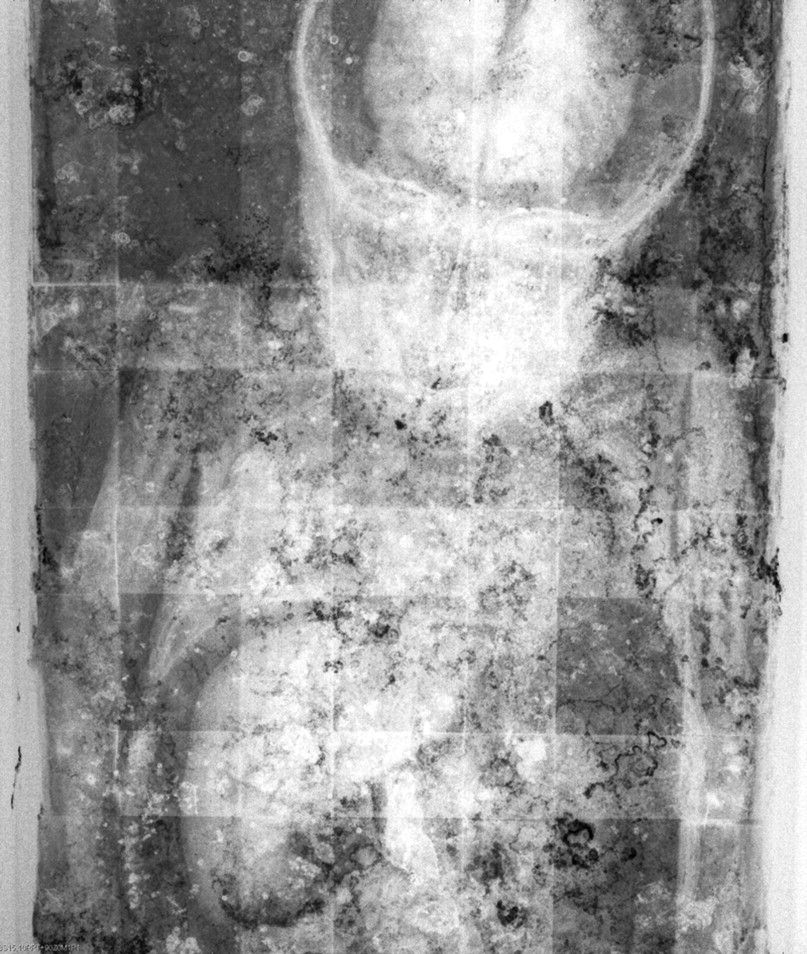 Now Just Take A Look At Video of Rosalia Lombardo opening her eyes!
In this time lapse where the images are taken two hours apart, Rosalia's eyes can be seen opening. This is likely caused by changes in the Catacombs temperature.

Share If You Like !!

H/T – documentingreality.com