It matters not whether you agree with his politics or are completely against it, US President Barack Obama is a force to reckon with, politically and socially. But these five kids who've met the 'most powerful man on Earth', seem utterly oblivious to his charm.
In these adorable pictures released on the official Flickr account of the White House, these kids steal the thunder, lightening and hailstorm from right under Obama's nose, leaving us gasping with laughter at their expressions:

All images courtesy: White House's official Flickr account
1. This baby who was clearly lied to about where he was going.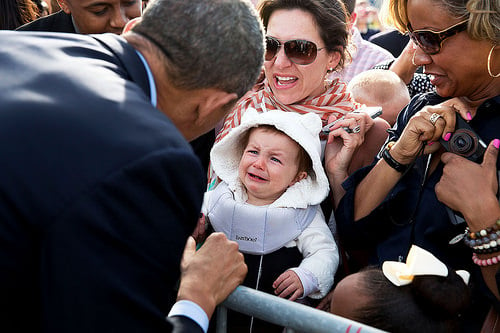 My mummy is beating me!!
2. This kid who is so bored he's buried his face in the plush Oval House sofa.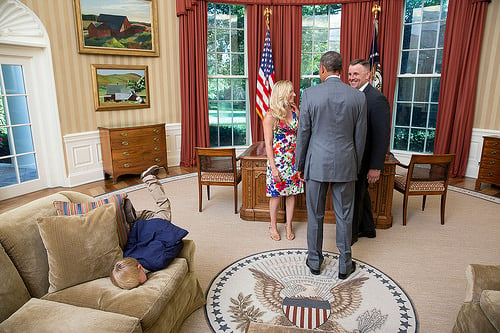 Who cares if this is the white house sofa ?
3. This pretty vision in pink who is giving Obama her best "Why am I here?" look.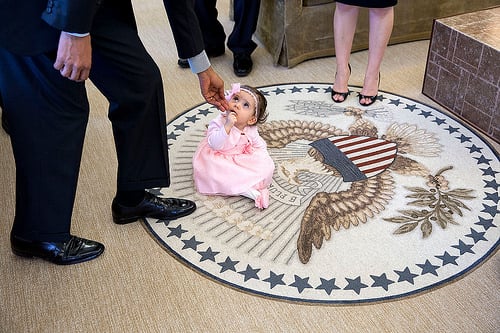 Are you really The President ? Wait till I grow up !
4. This toddler who is confused about whether this means he is Superman.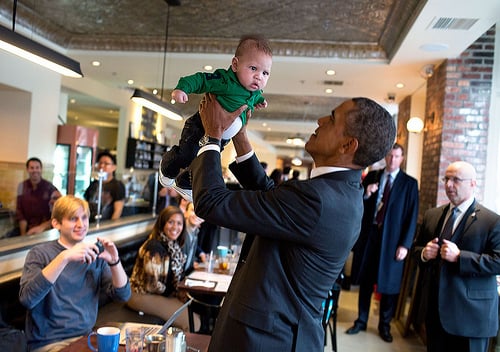 He just might be. Has the same expression as this Superman.
5. This kid who believes in the power of apples over the power of presidents.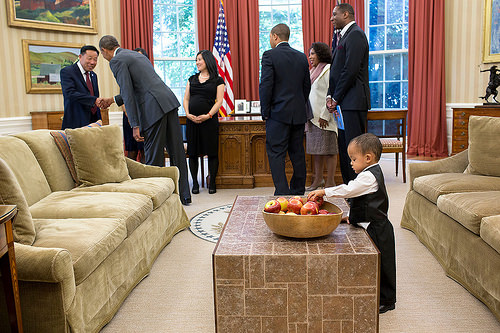 An apple a day…keeps politics away?
6. This child who just does not want Mr President to overhear his private conversation.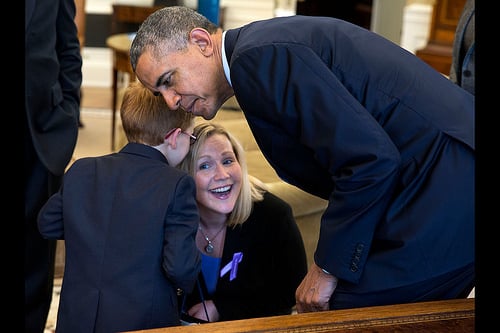 Mr president , are you powerful enough to instruct my mom to give me a candy))
7. This baby who would rather look at the shutterbugs than at Obama.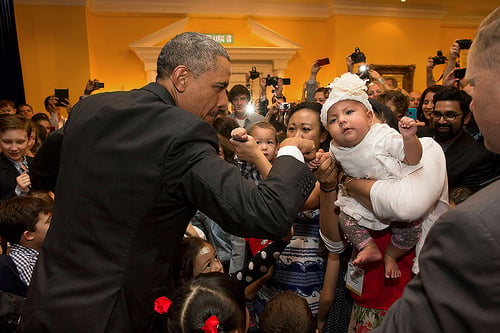 She'd rather just get her picture clicked, thanks.
8. This child who is just not convinced by what Obama has to say.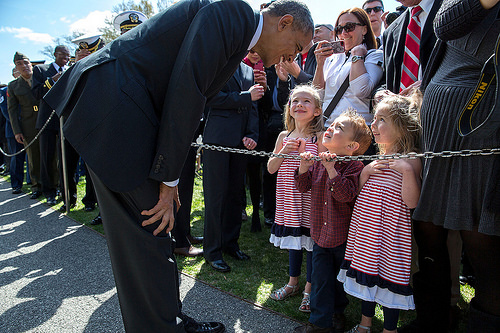 Eh? What? What did he just say?
9. This kid who's giggling at the thought of Obama's punch.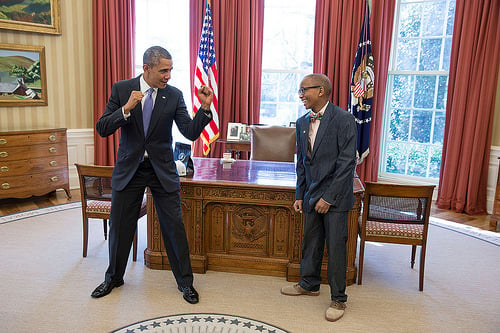 Yes, kid. Lol.
10. This kid who strongly disagrees with POTUS, and is not afraid to show it.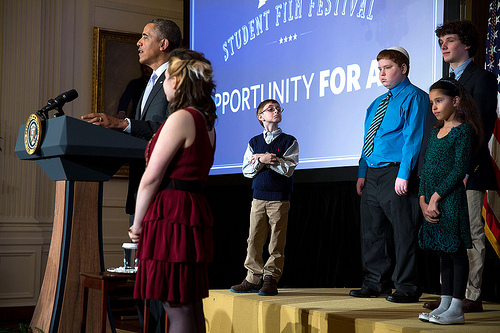 I will NOT listen to you. No, I won't.
Don't forget to Comment, Like & Share!!
[divider scroll_text="Back To Top"]