I love the "Seinfeld" show a lot! But when people ask me why I love it, I'm usually left thoughtless. I love the show for bringing humour into day to day life situations, but I'm sure there is more to it.
Seinfeld took a completely different path. These four characters were older than the key demographic. They should have all started their own families, but they are such flawed characters that that hasn't happened for them. While all four characters were funny to watch, none of them were likable people that you would want to be friends with. That's where the genius of the show comes in – it completely overturned convention and expectation and managed to win over the audience through brilliant writing. It managed to be a "show about nothing" while at the same time being composed of brilliant ideas that can be summarized in just a few words, like "soup nazi", "master of your domain", "a scratch, not a pick", etc.
So, that's why I choose Seinfeld. Friends was in the right place at the right time and followed the safe path. It was manufactured. Seinfeld took great risks and should have failed, but succeeded because it was better. It was organic. Here is a wonderful behind-the-scenes look at the final days of the show.
1. Larry with a few of the show's writers.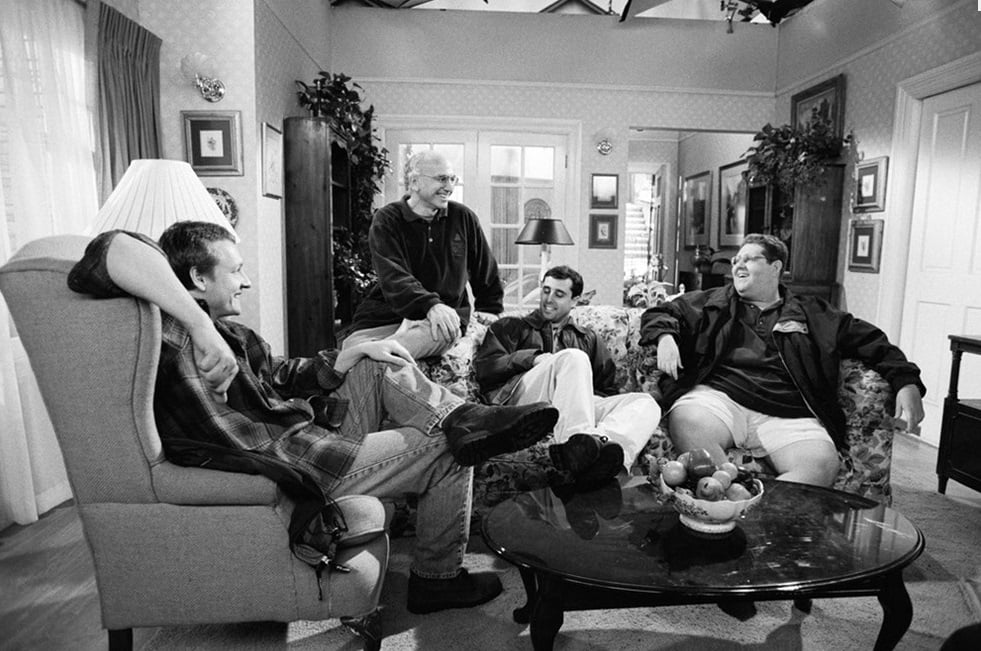 2.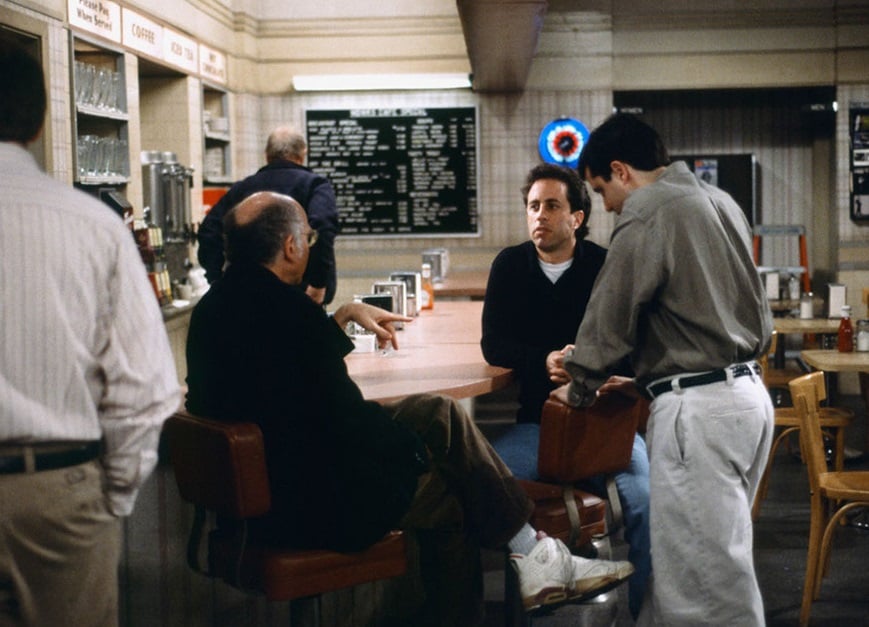 3. Julia in between takes.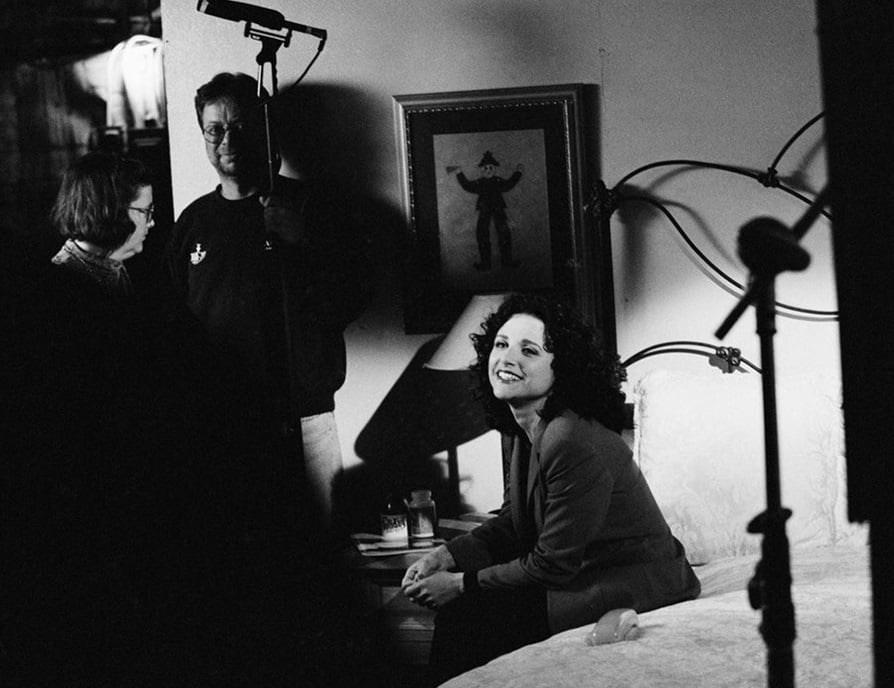 4.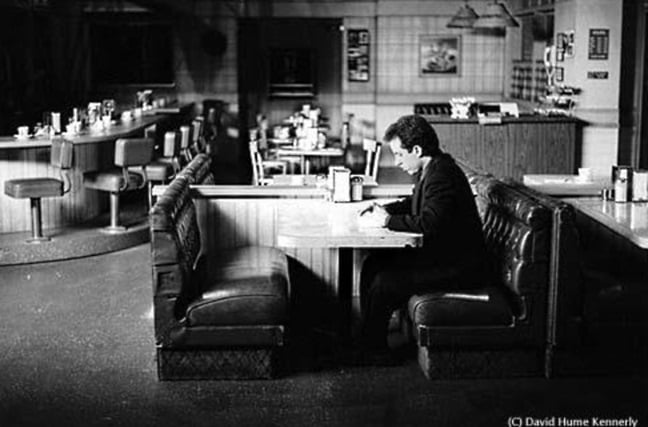 5.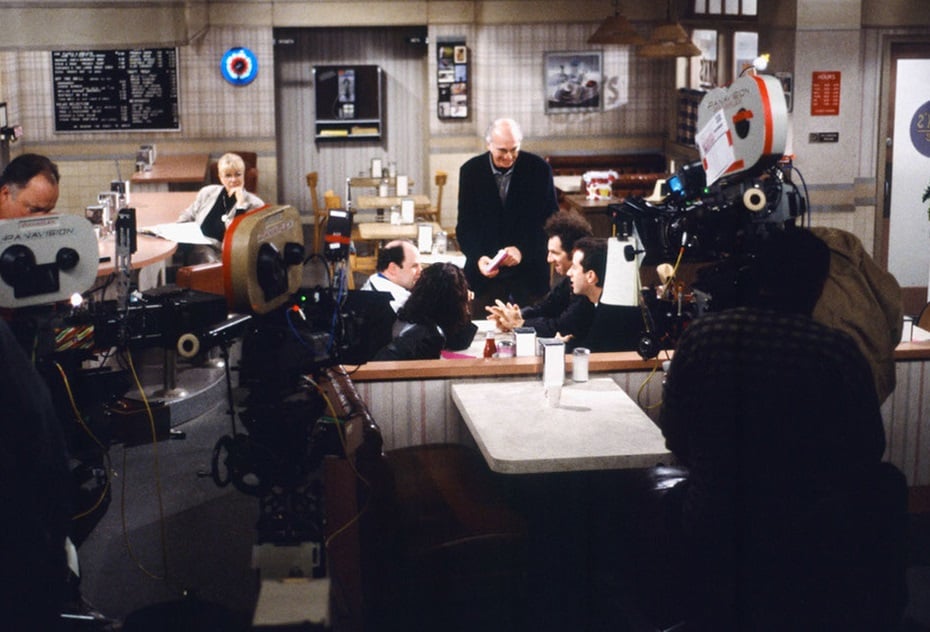 6.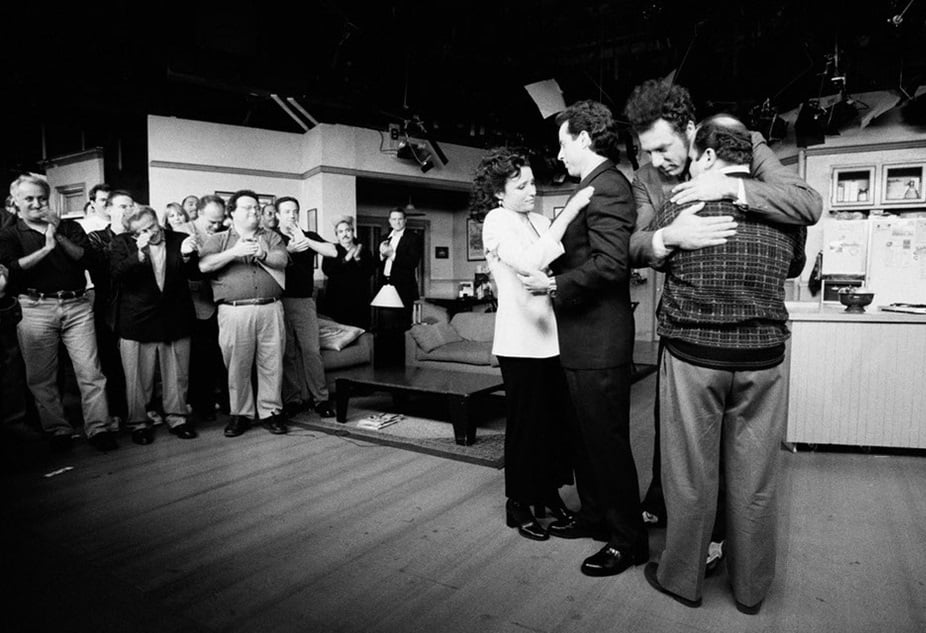 7.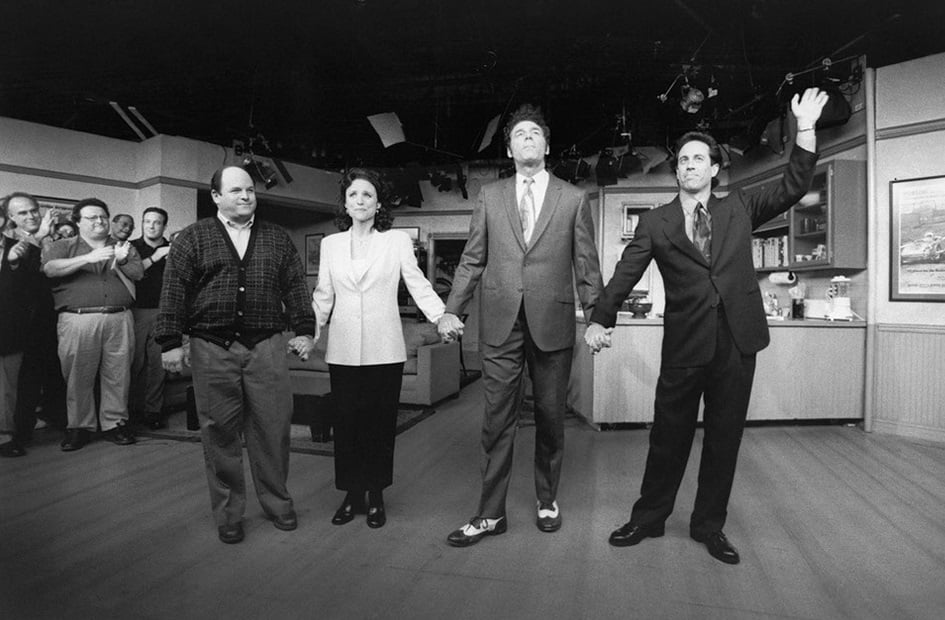 8.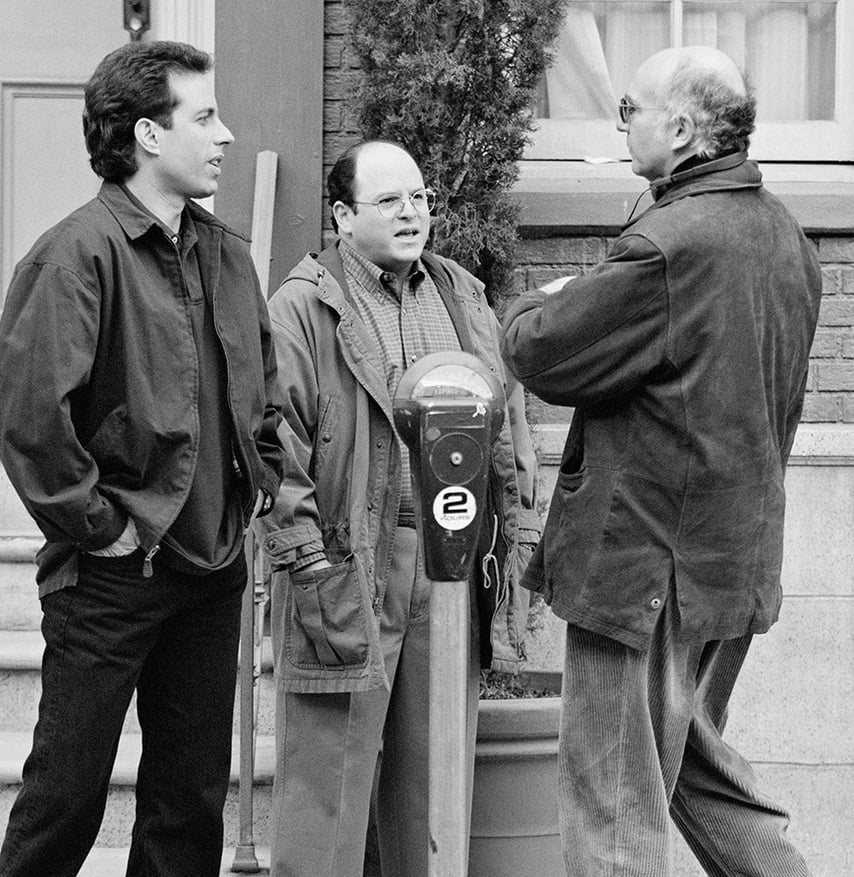 9.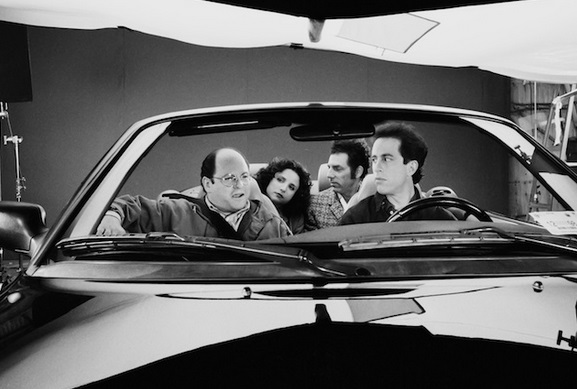 10.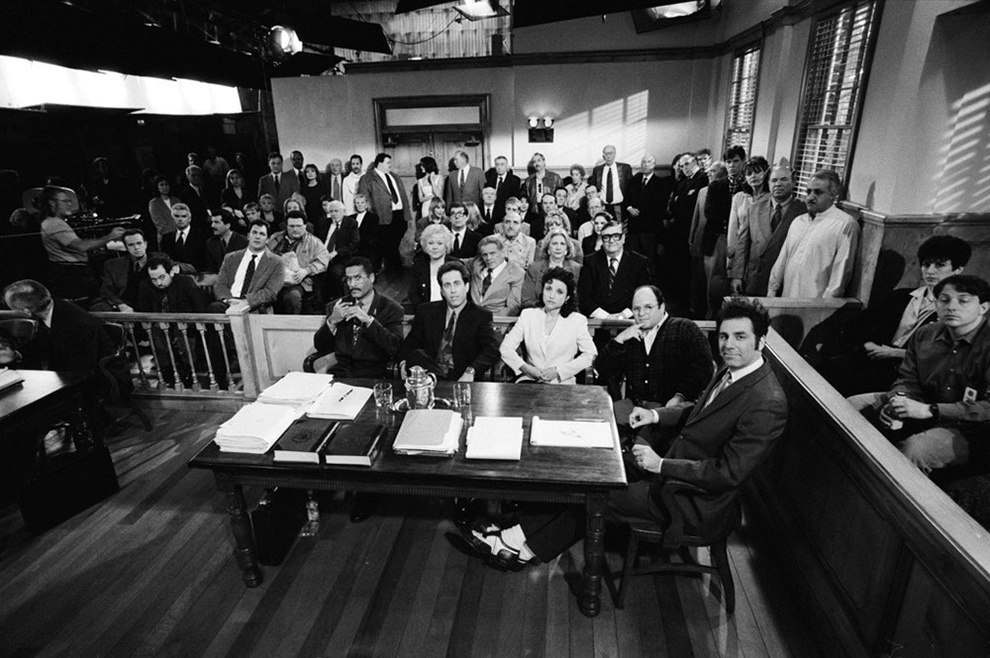 11.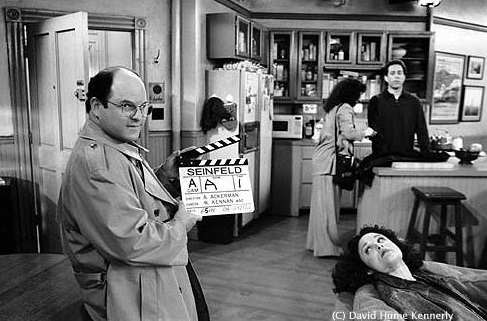 12.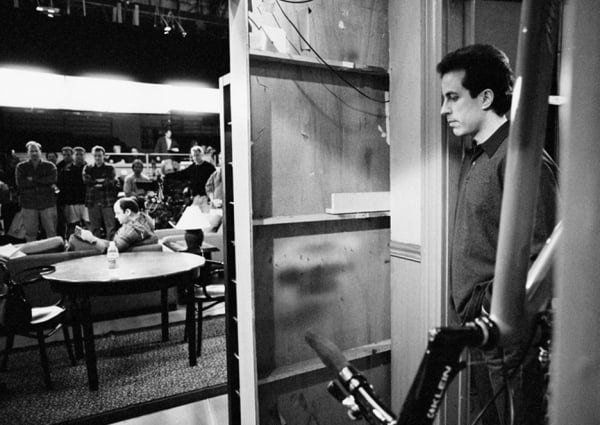 13.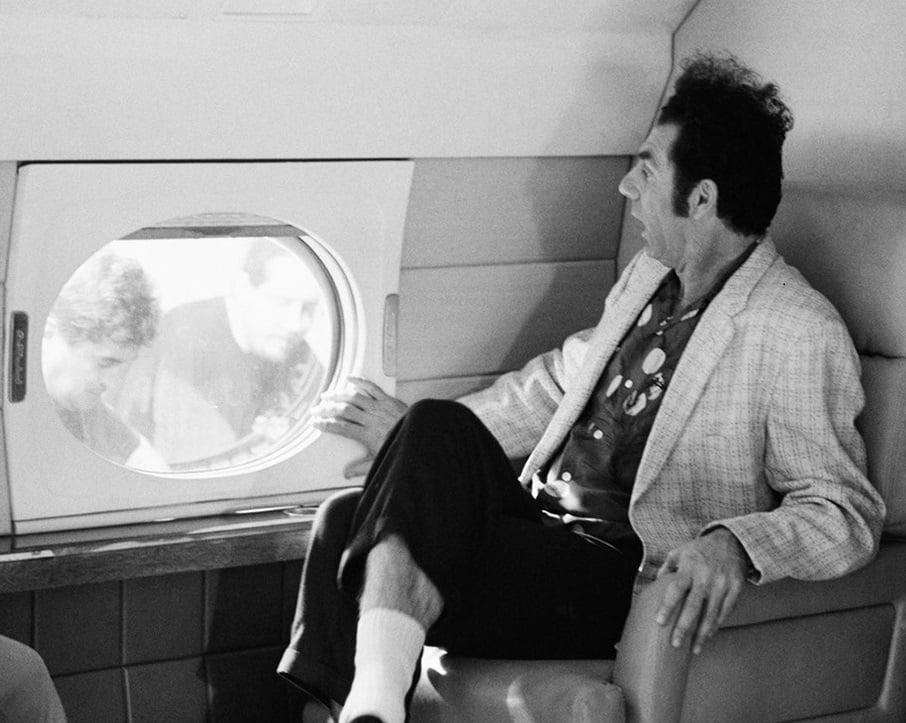 14.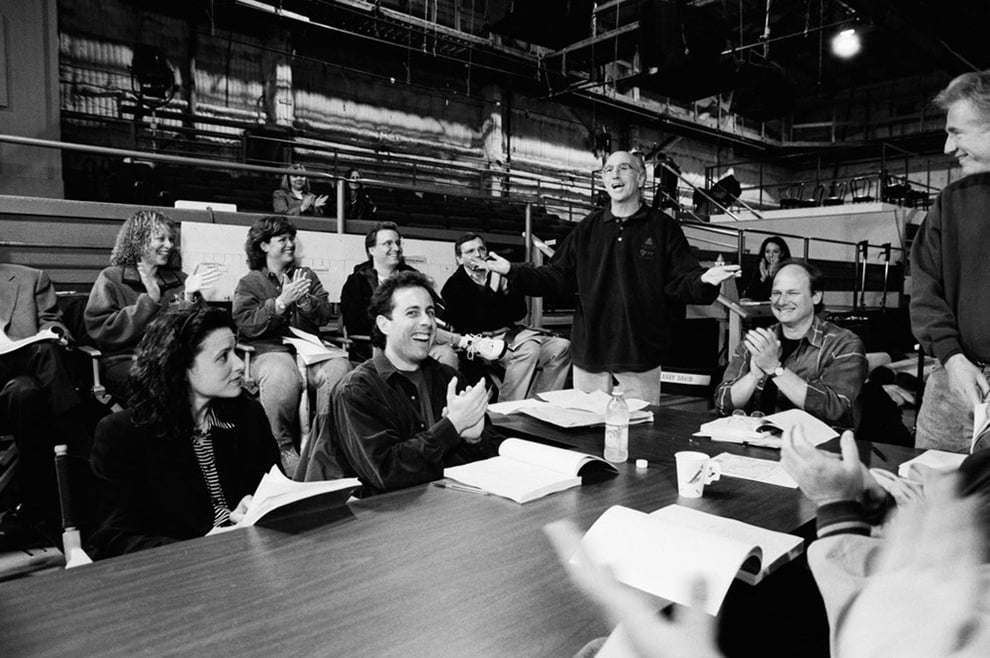 15.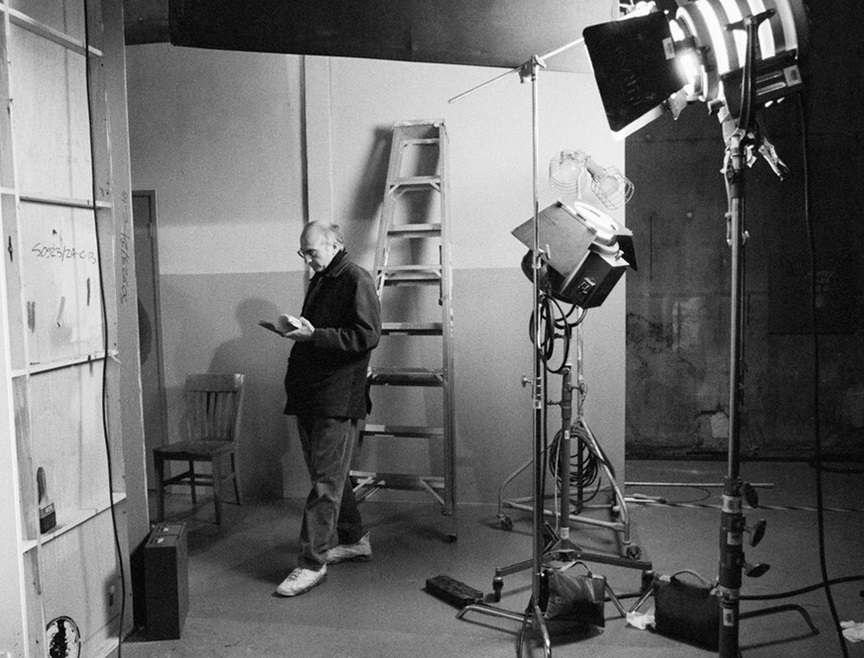 What do you think About These Awesome Photos ? I miss this show!! Tell us your view below.
Image Source- Getty Images
[divider scroll_text="Back To Top"]