There are so many movies that are so amazing you just have to have them on your list of movies you should watch before you die . They're the kind of movies you don't forget because they were so memorable, elicited emotion, were groundbreaking, and just plain phenomenal. They're the kind of movies that you show your kids/will show your kids, and eventually they pass it on to theirs.
These are movies which are some of the best in their respective genres Part -1.

1. Schindler's List (1993) 8.9/10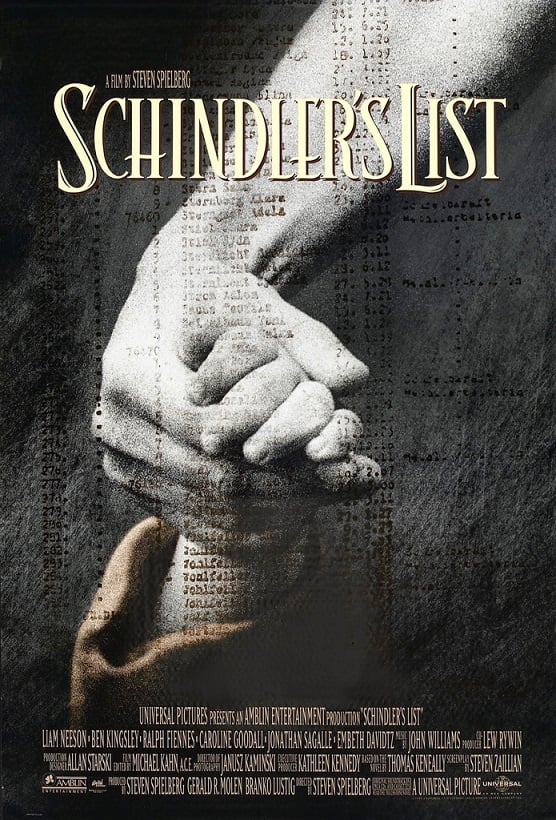 I'm starting with this cult classic because it's an absolute favorite. In Poland during World War II, Oskar Schindler gradually becomes concerned for his Jewish workforce after witnessing their persecution by the Nazis. Banker Andy Dufresne is convicted of a double murder even though he continues to proclaim his innocence. He's then sentenced to a life time in Shawshank State Prison where he meets "Red" and faces the ugly realities of prison life. Think a little Orange Is The New Black? Or maybe not! If you've liked American History X, City of God or Trainspotting then this is definitely your type.
Director: Steven Spielberg
Stars: Liam Neeson, Ralph Fiennes, Ben Kingsley, Caroline Goodall
2. The Green Mile (1999) 8.5/10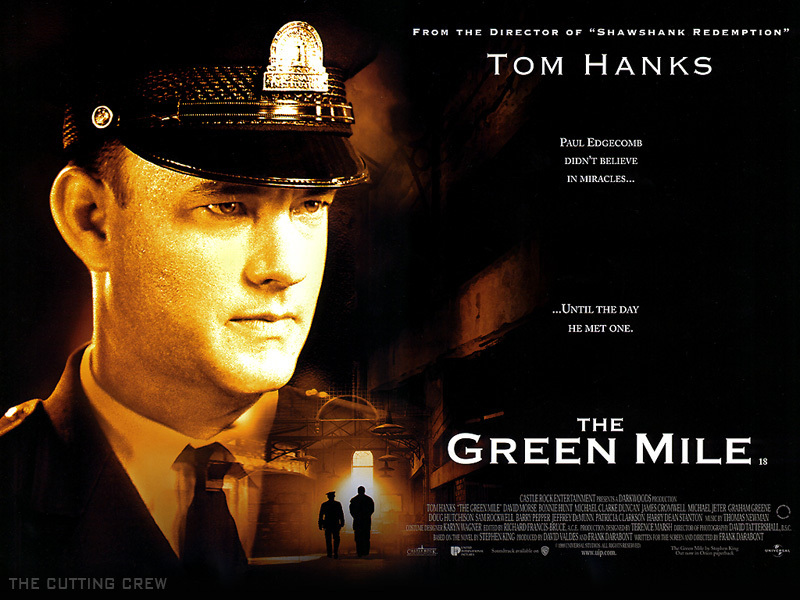 The lives of guards on Death Row are affected by one of their charges: a black man accused of child murder and rape, yet who has a mysterious gift. Paul Edgecomb (Tom Hanks) walked the mile with a variety of cons. He had never encountered someone like John Coffey (Michael Clarke Duncan), a massive black man convicted of brutally killing a pair of young sisters. Coffey had the size and strength to kill anyone, but not the demeanor. Beyond his simple, naive nature and a deathly fear of the dark, Coffey seemed to possess a prodigious, supernatural gift. Paul began to question whether Coffey was truly guilty of murdering the two girls.

Director: Frank Darabont
Stars: Tom Hanks, Michael Clarke

3. A Beautiful Mind (2001) 8.2/10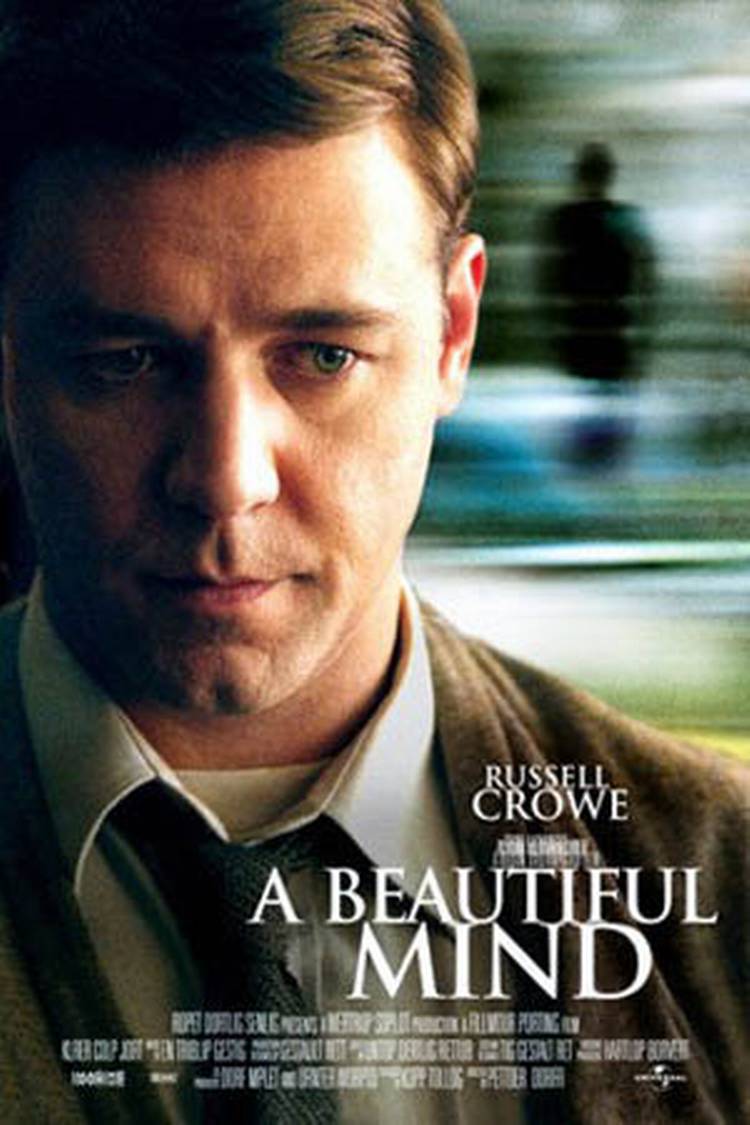 After a brilliant but asocial mathematician accepts secret work in cryptography, his life takes a turn for the nightmarish. A human drama inspired by events in the life of John Forbes Nash Jr., and in part based on the biography "A Beautiful Mind" by Sylvia Nasar. From the heights of notoriety to the depths of depravity, John Forbes Nash Jr. experienced it all. A mathematical genius, he made an astonishing discovery early in his career and stood on the brink of international acclaim. But the handsome and arrogant Nash soon found himself on a painful and harrowing journey of self-discovery (135 mins.)

Director: Ron Howard
Stars: Russell Crowe, Ed Harris, Jennifer Connelly, Christopher Plummer
4. Life Is Beautiful (1997) 8.6/10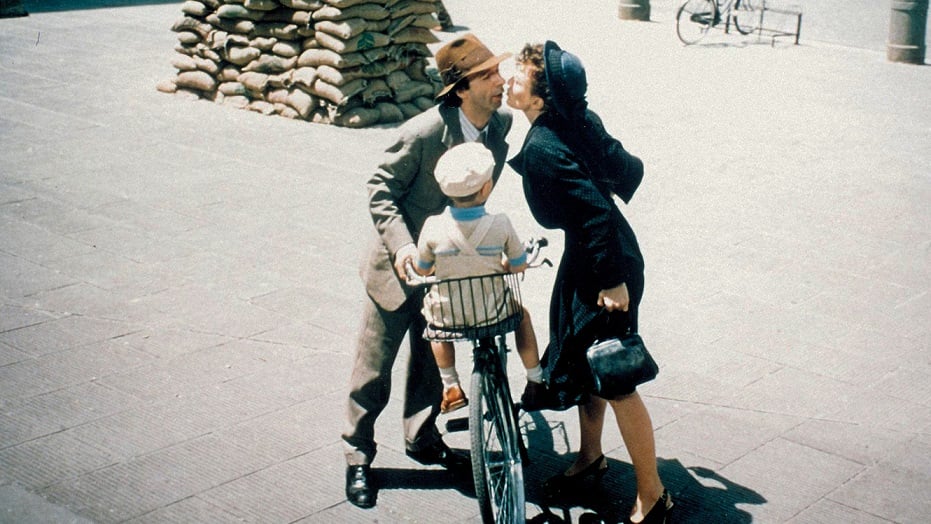 When an open-minded Jewish librarian and his son become victims of the Holocaust, he uses a perfect mixture of will, humor and imagination to protect his son from the dangers around their camp. A gentle Jewish-Italian waiter, Guido Orefice (Roberto Benigni), meets Dora (Nicoletta Braschi), a pretty schoolteacher, and wins her over with his charm and humor. Eventually they marry and have a son, Giosue (Giorgio Cantarini). Their happiness is abruptly halted, however, when Guido and Giosue are separated from Dora and taken to a concentration camp. Determined to shelter his son from the horrors of his surroundings, Guido convinces Giosue that their time in the camp is merely a game. (116 mins.)

Director: Roberto Benigni
Stars: Roberto Benigni, Nicoletta Braschi, Giorgio Cantarini, Giustino Durano

5. The Silence of the Lambs (1991) 8.6/10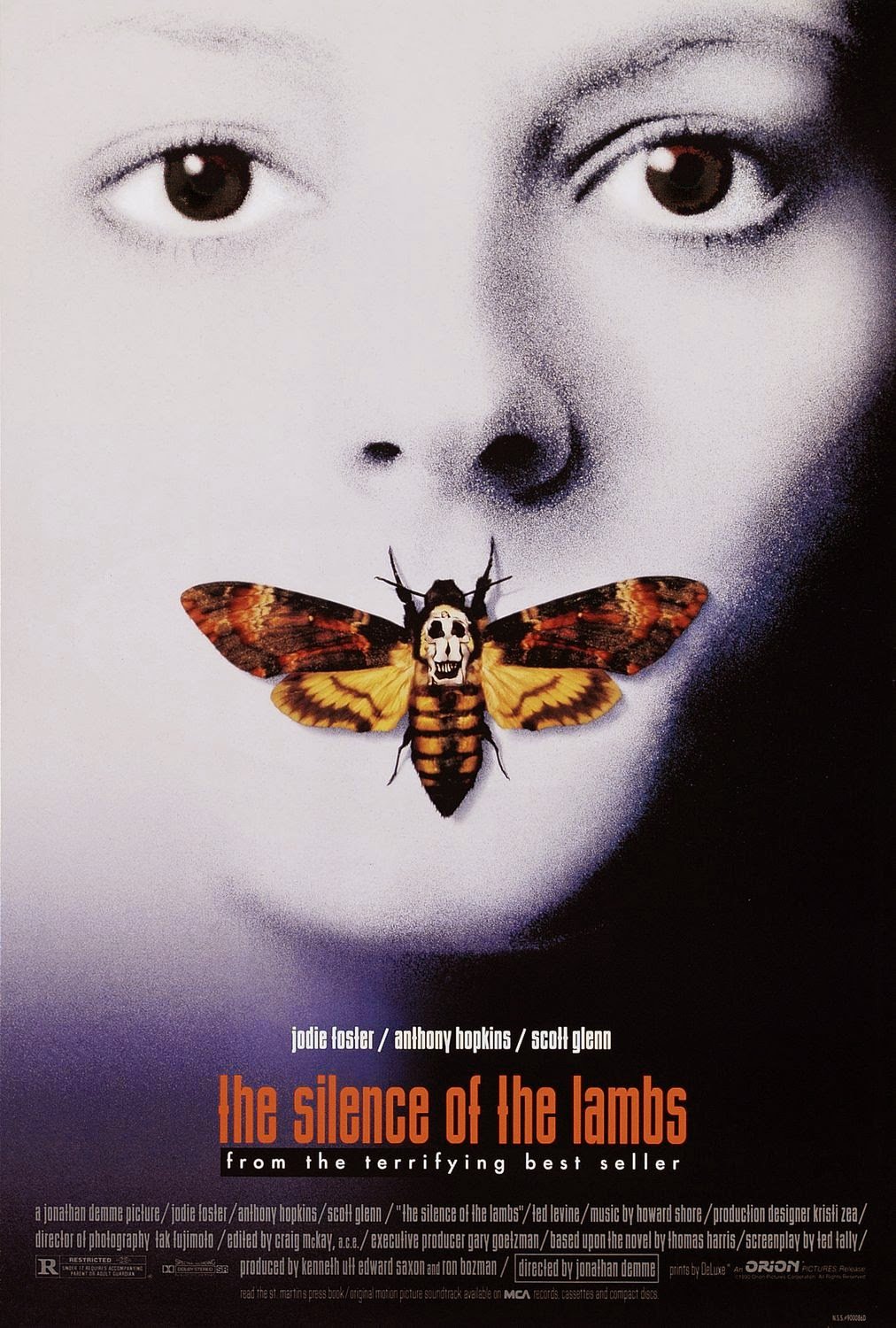 A young F.B.I. cadet must confide in an incarcerated and manipulative killer to receive his help on catching another serial killer who skins his victims.Jodie Foster stars as Clarice Starling, a top student at the FBI's training academy. Jack Crawford (Scott Glenn) wants Clarice to interview Dr. Hannibal Lecter (Anthony Hopkins), a brilliant psychiatrist who is also a violent psychopath, serving life behind bars for various acts of murder and cannibalism. Crawford believes that Lecter may have insight into a case and that Starling, as an attractive young woman, may be just the bait to draw him out. (118 mins.)

Director: Jonathan Demme
Stars: Jodie Foster, Anthony Hopkins, Lawrence A. Bonney, Kasi Lemmons

6. The Sixth Sense (1999) 8.2/10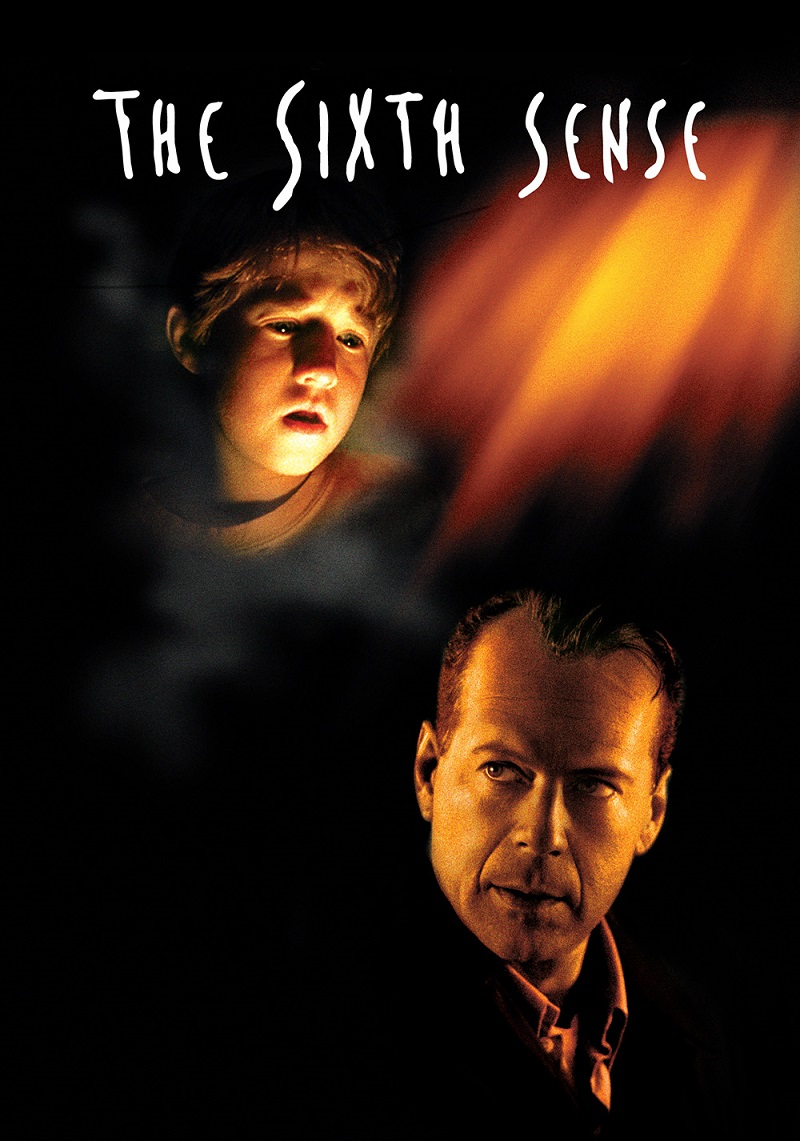 A boy who communicates with spirits that don't know they're dead seeks the help of a disheartened child psychologist. 8-year-old Cole Sear (Haley Joel Osment) is haunted by a dark secret: he is visited by ghosts. Cole is frightened by visitations from those with unresolved problems who appear from the shadows. He is too afraid to tell anyone about his anguish, except child psychologist Dr. Malcolm Crowe (Bruce Willis). As Dr. Crowe tries to uncover the truth about Coles supernatural abilities, the consequences for client and therapist are a jolt that awakens them both to something unexplainable.(107 mins.)

Director: M. Night Shyamalan
Stars: Bruce Willis, Haley Joel Osment, Toni Collette, Olivia Williams

7. American Gangster (2007) 7.8/10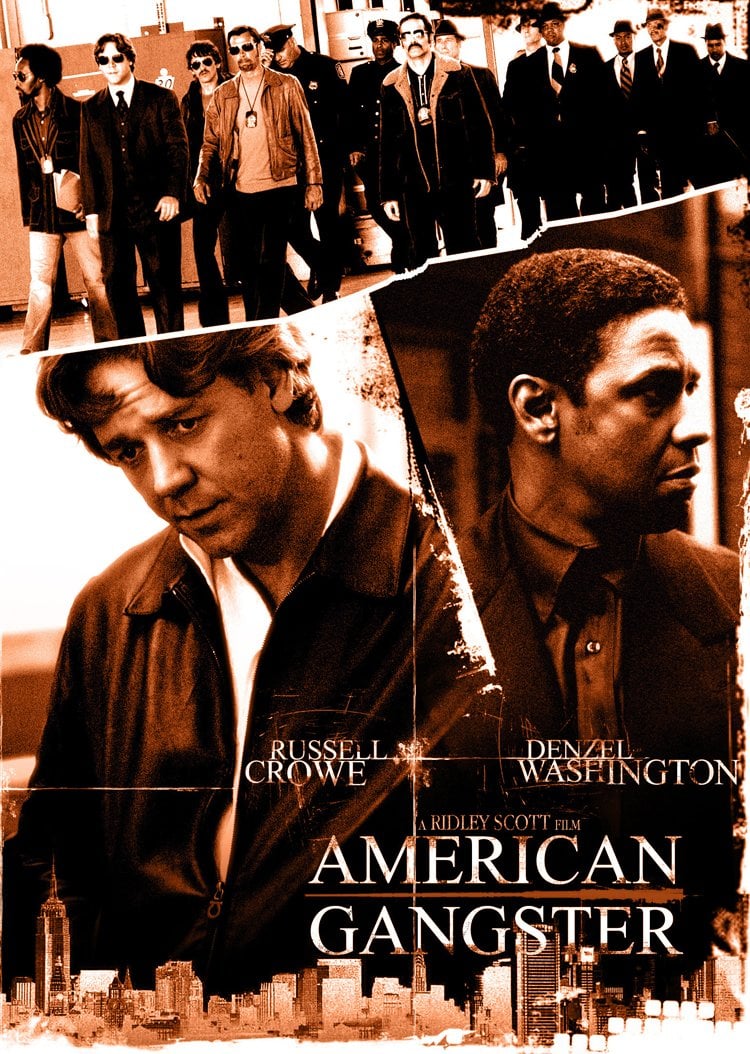 In 1970s America, a detective works to bring down the drug empire of Frank Lucas, a heroin kingpin from Manhattan, who is smuggling the drug into the country from the Far East. Frank Lucas (Denzel Washington) earns his living as a chauffeur to one of Harlem's leading mobsters. After his boss dies, Frank uses his own ingenuity and strict business code to become one of the inner city's most powerful crime bosses. Meanwhile, veteran cop Richie Roberts (Russell Crowe) senses a change in the mob's power structure and looks for ways to bring his opponent to justice.(157 mins.)

Director: Ridley Scott
Stars: Denzel Washington, Russell Crowe, Chiwetel Ejiofor, Josh Brolin

8. Catch Me If You Can (2002) 8.0/10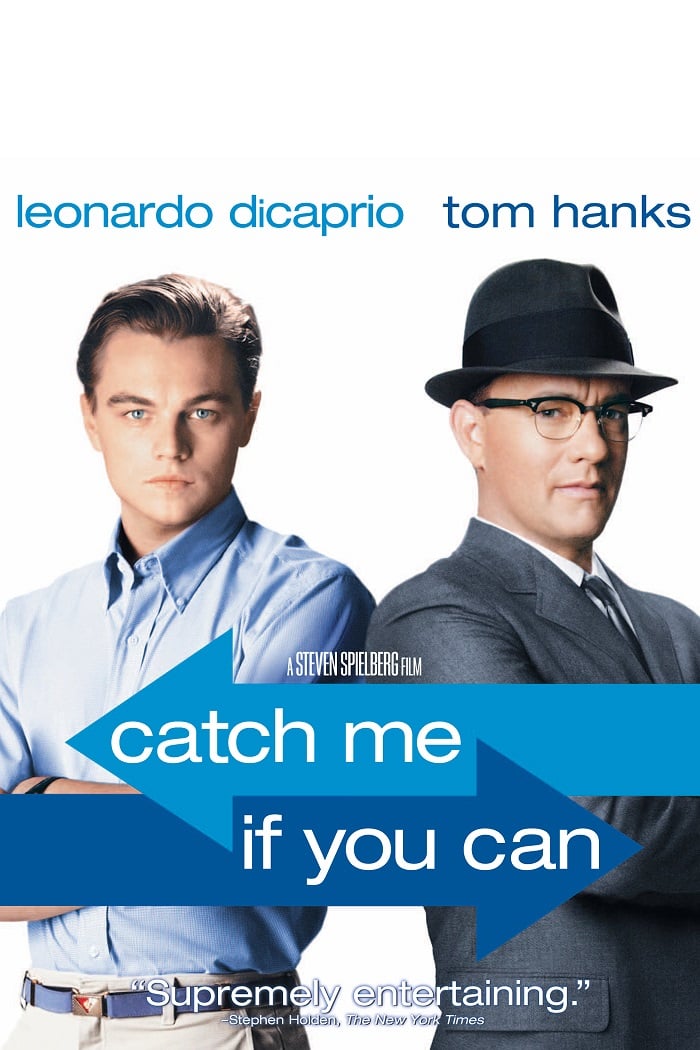 A true story about Frank Abagnale Jr., who, before his 19th birthday, successfully conned millions of dollars' worth of checks as a Pan Am pilot, doctor, and legal prosecutor. Frank Abagnale, Jr. (Leonardo DiCaprio) worked as a doctor, a lawyer, and as a co-pilot for a major airline — all before his 18th birthday. A master of deception, he was also a brilliant forger, whose skill gave him his first real claim to fame: At the age of 17, Frank Abagnale, Jr. became the most successful bank robber in the history of the U.S. FBI Agent Carl Hanratty (Tom Hanks) makes it his prime mission to capture Frank and bring him to justice, but Frank is always one step ahead of him.

Director: Steven Spielberg
Stars: Leonardo DiCaprio, Tom Hanks, Christopher Walken

9. The Shawshank Redemption (1994) 9.3/10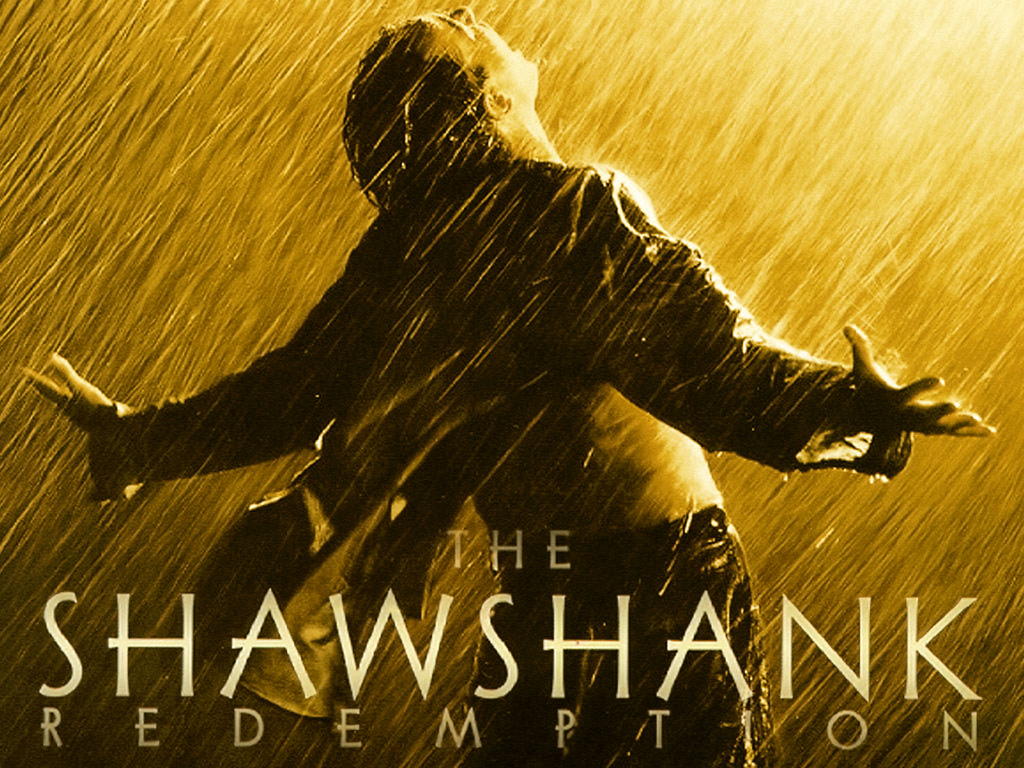 Two imprisoned men bond over a number of years, finding solace and eventual redemption through acts of common decency. Banker Andy Dufresne is convicted of a double murder even though he continues to proclaim his innocence. He's then sentenced to a life time in Shawshank State Prison where he meets "Red" and faces the ugly realities of prison life. Think a little Orange Is The New Black? Or maybe not! If you've liked American History X, City of God or Trainspotting then this is definitely your type. (142 mins.)

Director: Frank Darabont
Stars: Tim Robbins, Morgan Freeman, Bob Gunton, William Sadler
10. Pulp Fiction (1994) 8.9/10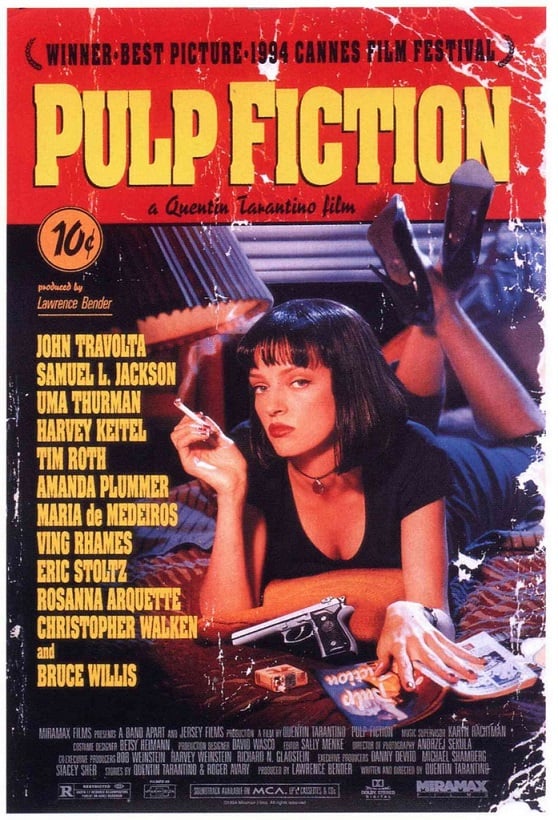 The lives of two mob hit men, a boxer, a gangster's wife, and a pair of diner bandits intertwine in four tales of violence and redemption. This Quentin Tarantino comedy crime masterpiece is a classic. With its ironic mix of violence and humor and lots of pop culture references this movie was nominated for 7 Oscars. Starring John Travolta, Samuel L. Jackson and Uma Thurman, Pulp Fiction connects the story lines of LA mobsters, fringe players, small-time criminals and the mysterious briefcase. This movie could be broken down and analysed forever but the best way to get into all those interesting analytical discussions, is to give it a watch.(154 mins.)

Director: Quentin Tarantino
Stars: John Travolta, Uma Thurman, Samuel L. Jackson, Bruce Willis

11. Se7en (1995) 8.7/10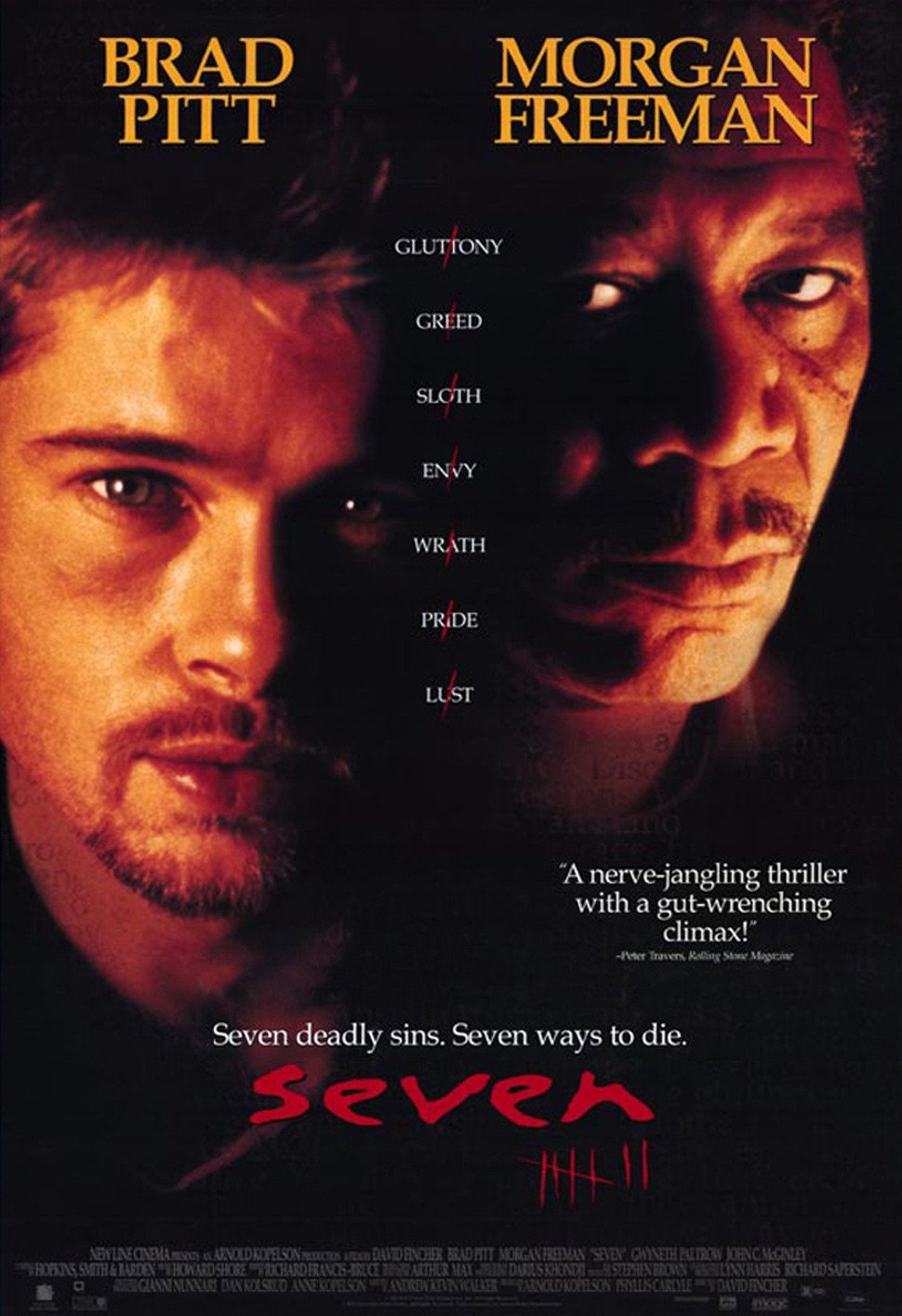 Two detectives, a rookie and a veteran, hunt a serial killer who uses the seven deadly sins as his modus operandi. When retiring police Detective William Somerset (Morgan Freeman) tackles a final case with the aid of newly transferred David Mills (Brad Pitt), they discover a number of elaborate and grizzly murders. They soon realize they are dealing with a serial killer (Kevin Spacey) who is targeting people he thinks represent one of the seven deadly sins. Somerset also befriends Mills' wife, Tracy (Gwyneth Paltrow), who is pregnant and afraid to raise her child in the crime-riddled city.(127 mins.)

Director: David Fincher
Stars: Morgan Freeman, Brad Pitt, Kevin Spacey, Andrew Kevin Walker

12. The Pianist (2002) 8.5/10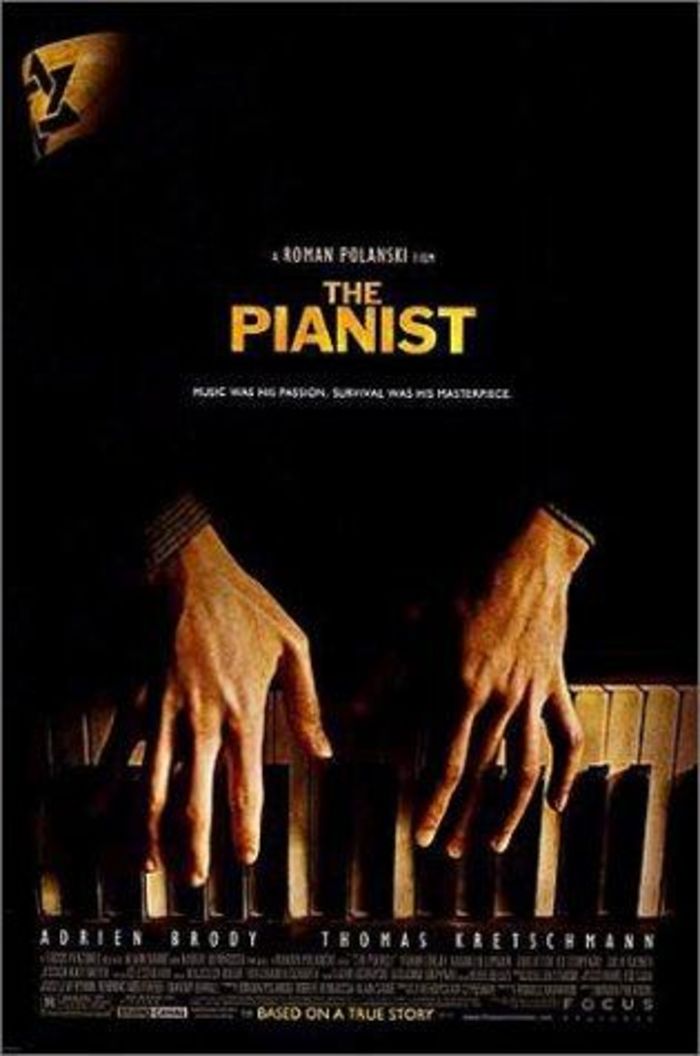 A Polish Jewish musician struggles to survive the destruction of the Warsaw ghetto of World War II. In this adaptation of the autobiography "The Pianist: The Extraordinary True Story of One Man's Survival in Warsaw, 1939-1945," Wladyslaw Szpilman (Adrien Brody), a Polish Jewish radio station pianist, sees Warsaw change gradually as World War II begins. Szpilman is forced into the Warsaw Ghetto, but is later separated from his family during Operation Reinhard. From this time until the concentration camp prisoners are released, Szpilman hides in various locations among the ruins of Warsaw. (150 mins.)

Director: Roman Polanski
Stars: Adrien Brody, Thomas Kretschmann, Frank Finlay, Emilia Fox
13. The Godfather (1972) 9.2/10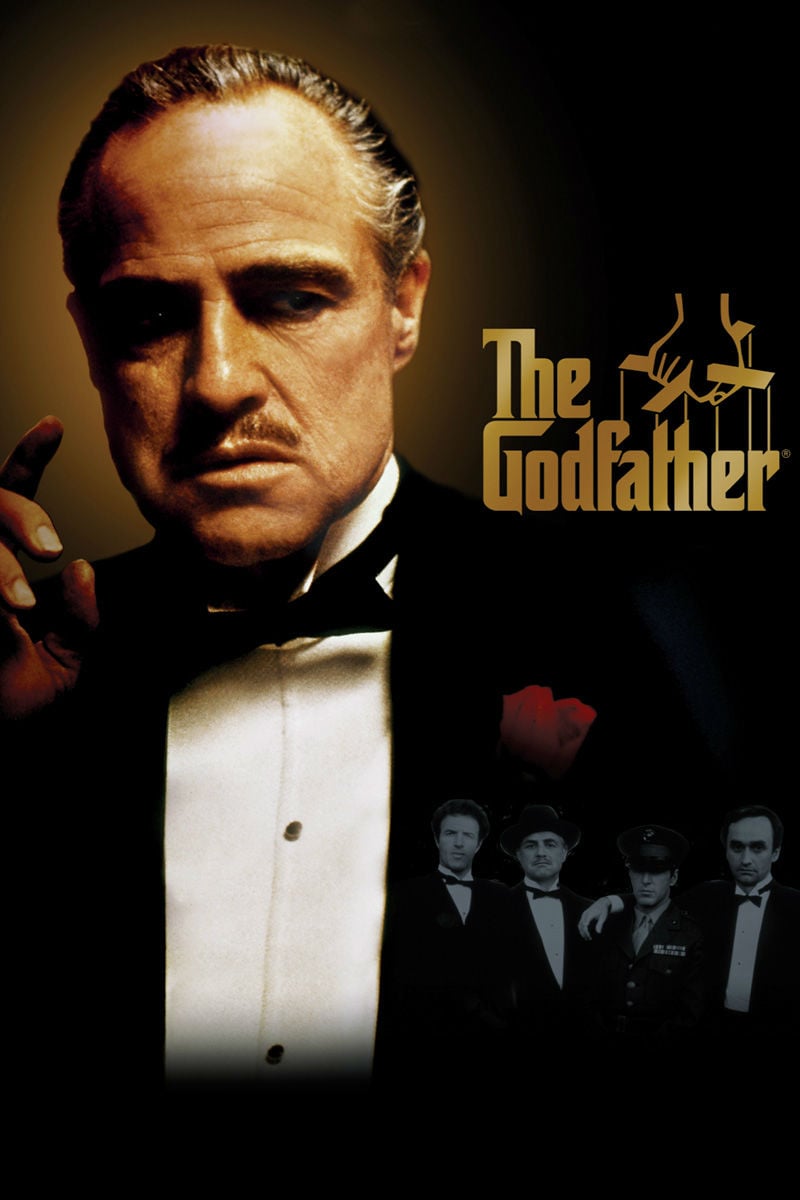 The aging patriarch of an organized crime dynasty transfers control of his clandestine empire to his reluctant son. Who hasn't heard of The Godfather. This film revolves around the outbreak of a gang war set in the late 1940′s that took place in NYC. The Godfather has been widely regarded as one of the "greatest films in world cinema" and as one of the most influential. If that's not enough to sell it to you, I don't know what will. (175 mins.)

Director: Francis Ford Coppola
Stars: Marlon Brando, Al Pacino, James Caan, Diane Keaton

14. The Prestige (2006) 8.5/10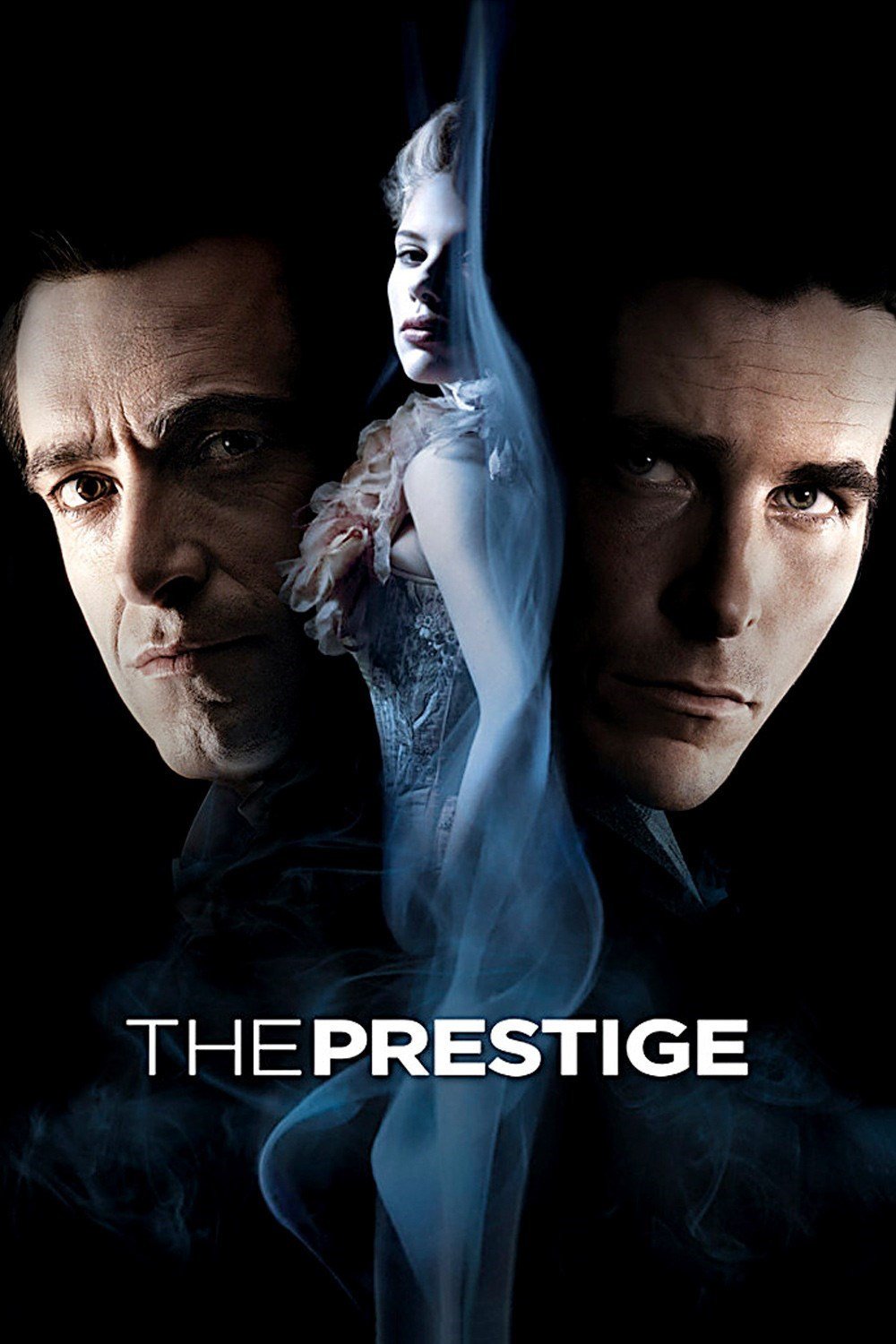 Two stage magicians engage in competitive one-upmanship in an attempt to create the ultimate stage illusion. An illusion gone horribly wrong pits two 19th-century magicians, Alfred Borden (Christian Bale) and Rupert Angier (Hugh Jackman), against each other in a bitter battle for supremacy. Terrible consequences loom when the pair escalate their feud, each seeking not just to outwit — but to destroy — the other man.(130 mins.)

Director: Christopher Nolan
Stars: Christian Bale, Hugh Jackman, Scarlett Johansson, Michael Caine

15. Goodfellas (1990) 8.7/10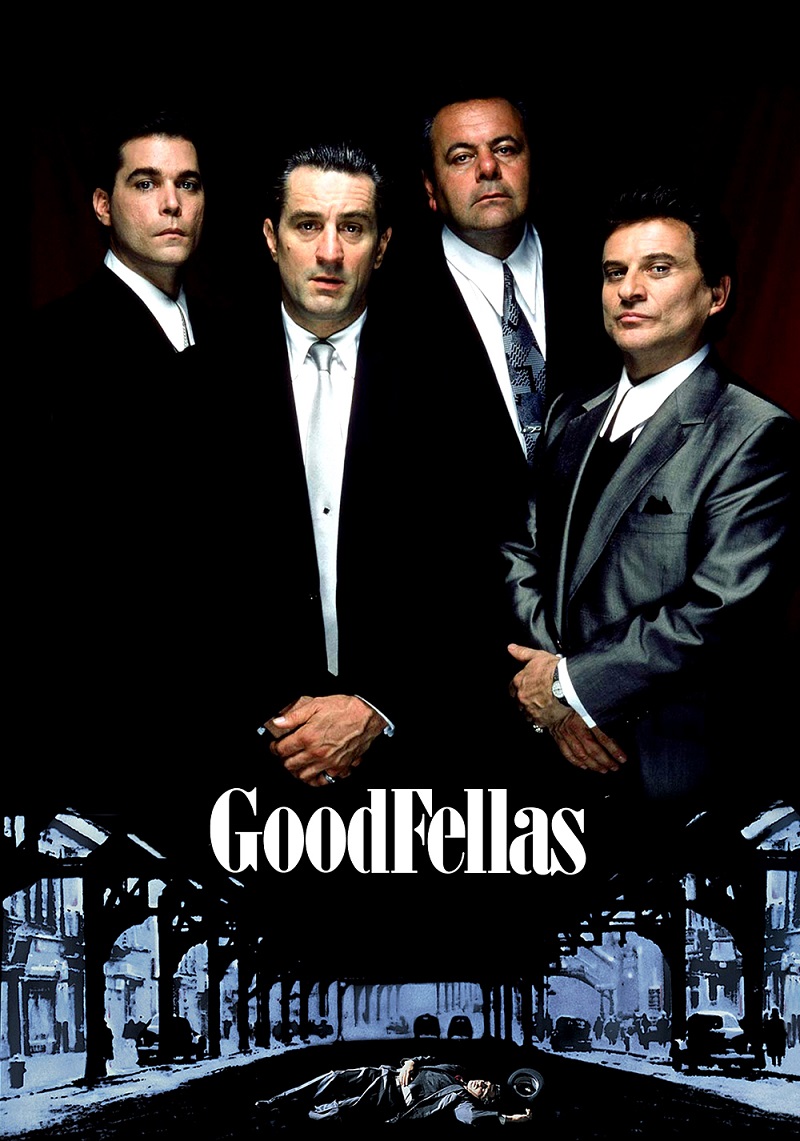 Henry Hill and his friends work their way up through the mob hierarchy. A young man grows up in the mob and works very hard to advance himself through the ranks. He enjoys his life of money and luxury, but is oblivious to the horror that he causes. A drug addiction and a few mistakes ultimately unravel his climb to the top. Based on the book "Wiseguy" by Nicholas Pileggi. (146 mins.)

Director: Martin Scorsese
Stars: Robert De Niro, Ray Liotta, Joe Pesci, Lorraine Bracco

16. One Flew Over the Cuckoo's Nest (1975) 8.7/10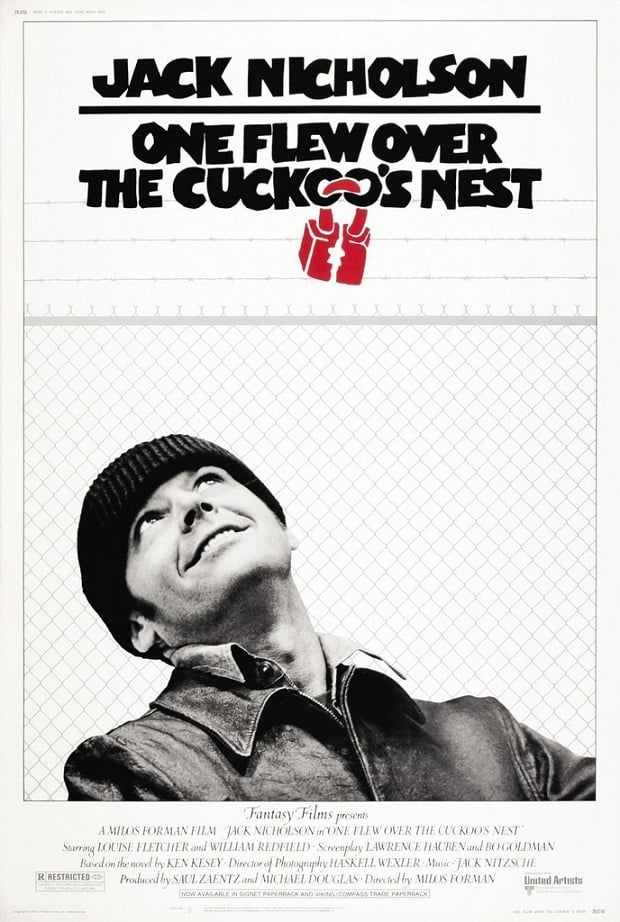 Upon admittance to a mental institution, a brash rebel rallies the patients to take on the oppressive head nurse. Along the vibes of The Truman Show and a little American Beauty, this movie is one of Nicholson's best. McMurphy escapes prison by pleading insanity and when sent to a ward for the mentally unstable, he both endures and witnesses the abuse and degradation of the Nurse Ratched and of course, the nurse must be taken down. Great plot line and also – surprise, surprise! – based on a book.(133 mins.)

Director: Milos Forman
Stars: Jack Nicholson, Louise Fletcher, Michael Berryman, Peter Brocco

17. Into the Wild (2007) 8.2/10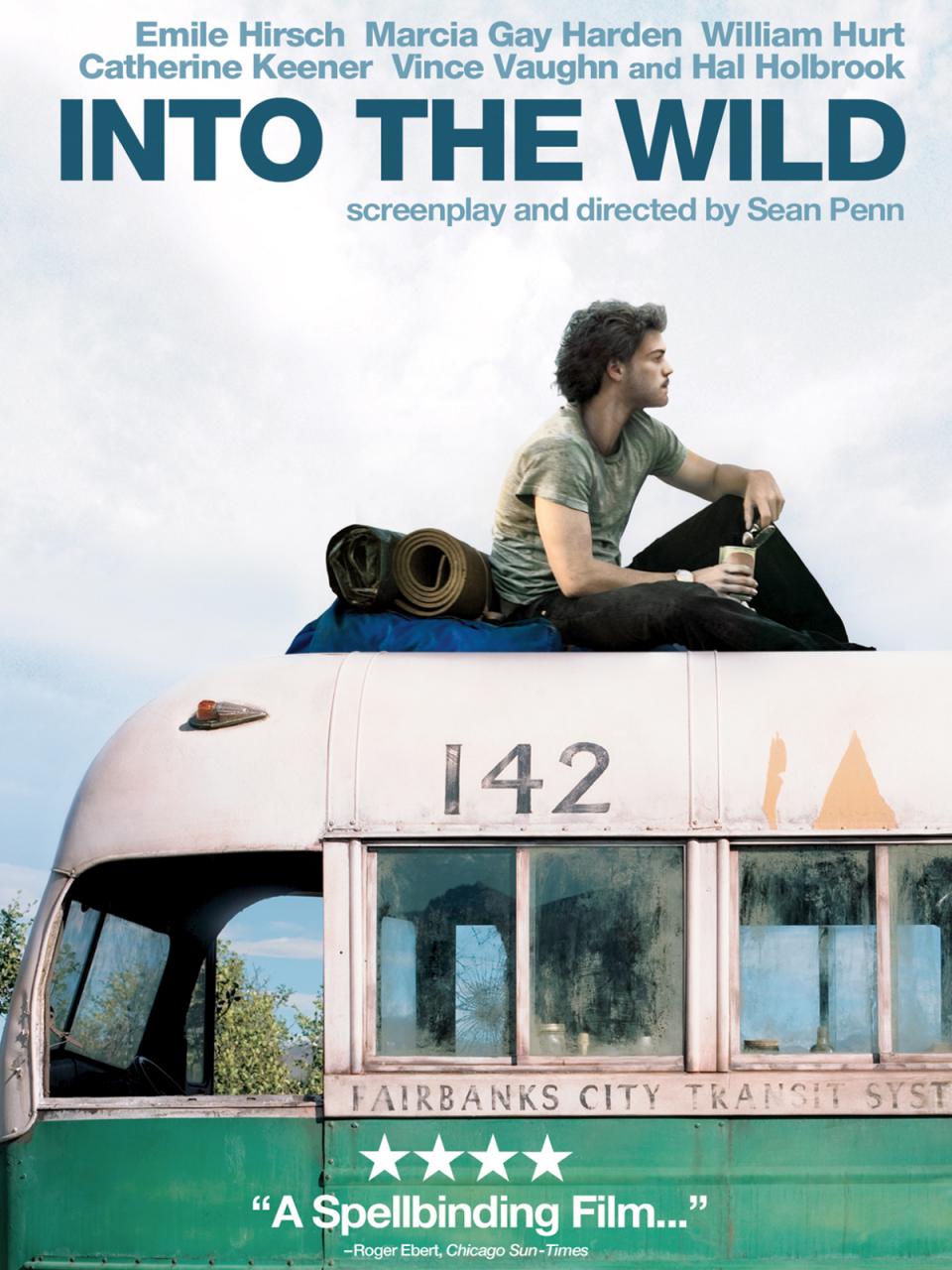 After graduating from Emory University, top student and athlete Christopher McCandless abandons his possessions, gives his entire $24,000 savings account to charity and hitchhikes to Alaska to live in the wilderness. Along the way, Christopher encounters a series of characters that shape his life.

Director: Sean Penn
Stars: Emile Hirsch, Vince Vaughn, Catherine Keener

18. Gladiator (2000) 8.5/10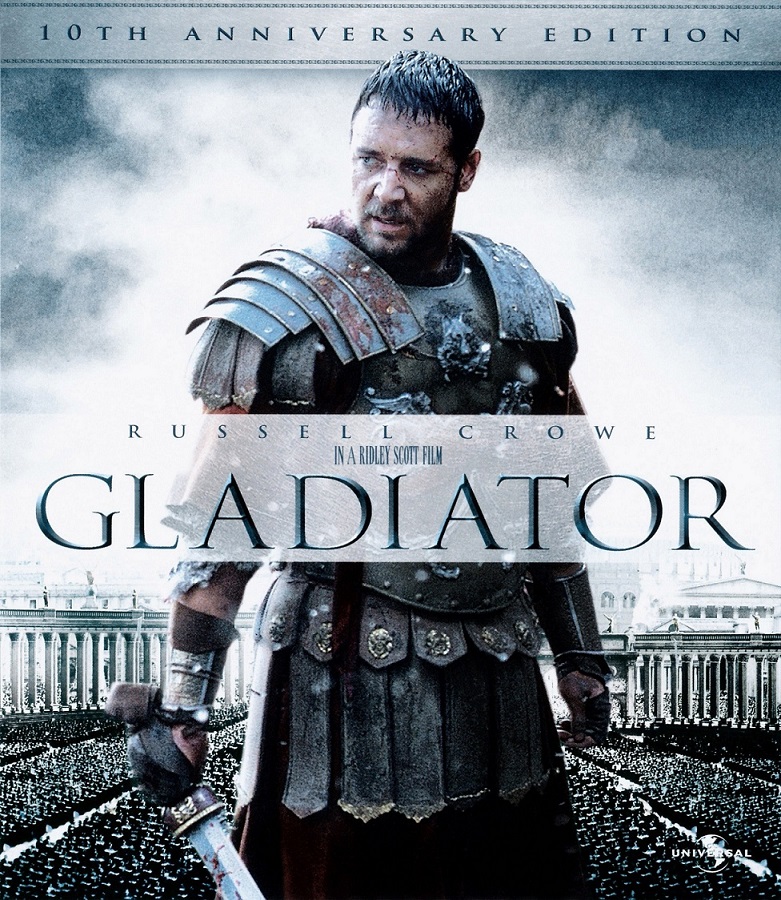 When a Roman general is betrayed and his family murdered by an emperor's corrupt son, he comes to Rome as a gladiator to seek revenge. Commodus (Joaquin Phoenix) takes power and strips rank from Maximus (Russell Crowe), one of the favored generals of his predecessor and father, Emperor Marcus Aurelius, the great stoical philosopher. Maximus is then relegated to fighting to the death in the gladiator arenas. (155 mins.)

Director: Ridley Scott
Stars: Russell Crowe, Joaquin Phoenix, Connie Nielsen, Oliver Reed

19. Braveheart (1995) 8.4/10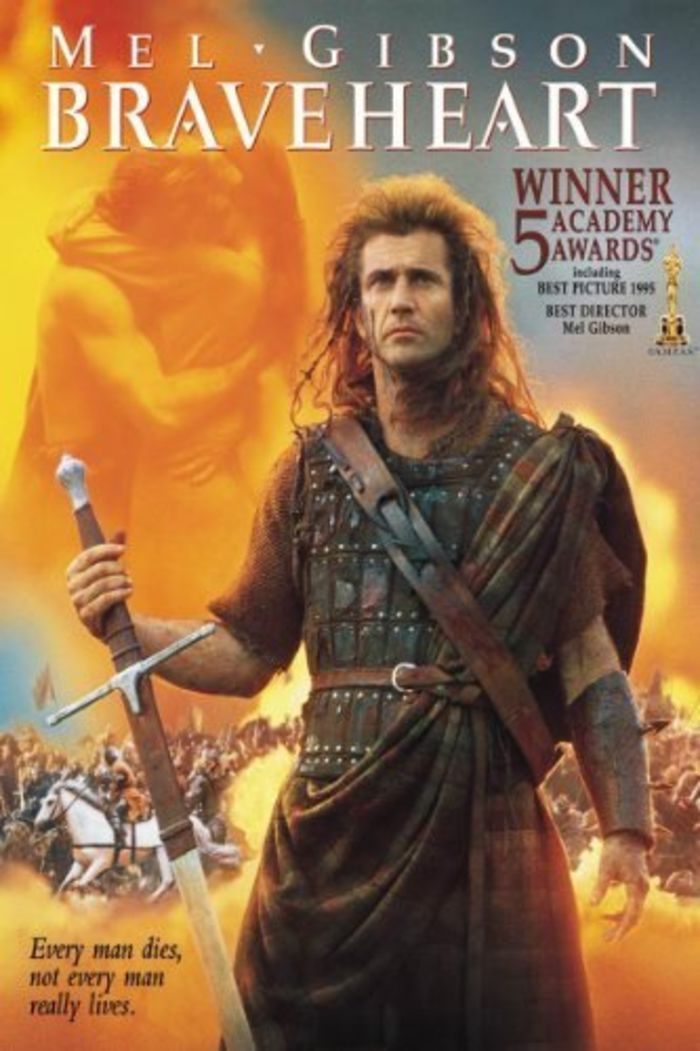 When his secret bride is executed for assaulting an English soldier who tried to rape her, William Wallace begins a revolt and leads Scottish warriors against the cruel English tyrant who rules Scotland with an iron fist. Tells the story of the legendary thirteenth century Scottish hero named William Wallace (Mel Gibson). Wallace rallies the Scottish against the English monarch and Edward I (Peter Hanly) after he suffers a personal tragedy by English soldiers. Wallace gathers a group of amateur warriors that is stronger than any English army. (177 mins.)

Director: Mel Gibson
Stars: Mel Gibson, Sophie Marceau, Patrick McGoohan, Angus Macfadyen

20. L.A. Confidential (1997) 8.3/10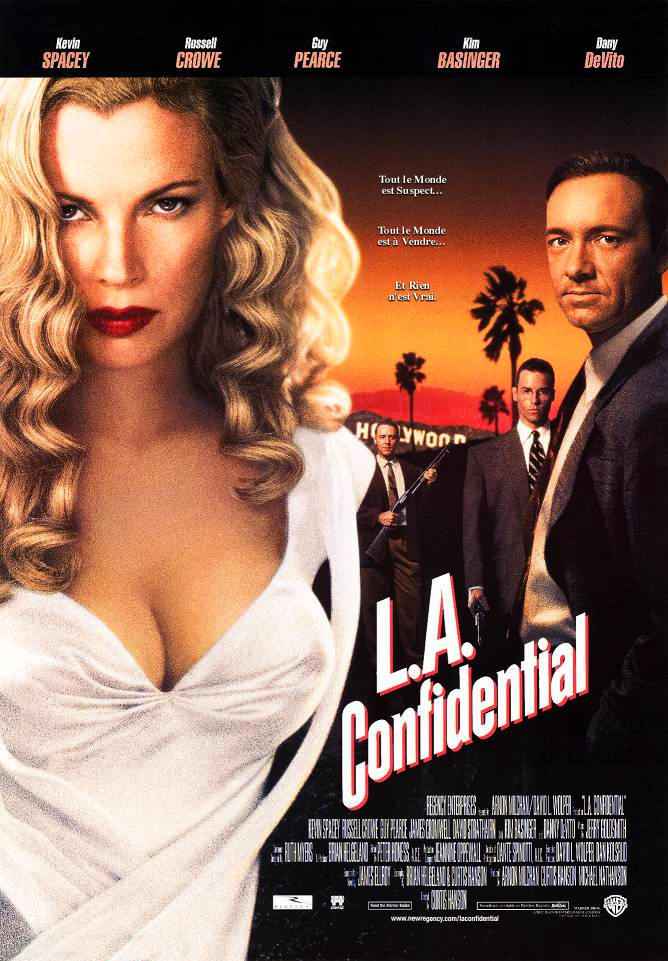 As corruption grows in 1950s LA, three policemen – one strait-laced, one brutal, and one sleazy – investigate a series of murders with their own brand of justice. Three policemen, each with his own motives and obsessions, tackle the corruption surrounding an unsolved murder at a downtown Los Angeles coffee shop in the early 1950s. Detective Lieutenant Exley (Guy Pearce), the son of a murdered detective, is out to avenge his father's killing. The ex-partner of Officer White (Russell Crowe), implicated in a scandal rooted out by Exley, was one of the victims. Sergeant Vincennes (Kevin Spacey) feeds classified information to a tabloid magnate (Danny DeVito).

Director: Curtis Hanson
Stars: Kevin Spacey, Russell Crowe, Guy Pearce, Kim Basinger
List To Be Continued…
What do you think About This List ? We want to hear from you ! Share your comments below.
Click Here For 20 Great Movies You Must Watch Before You Die | Part – 2

[divider scroll_text="Back To Top"]