Planning on dying soon? Then apparently, there are the 20 great films you need to be seeing first. There's a countless number of films that everyone loves, even cherishes. There are so many movies out there that are "must see" movies. Depending on who you ask, the "movies to see before you die" list could be a thousand movies long but today we're sharing our another top 20 movies to see before you die.
we didn't want to make a list of movies that consisted solely of violence and gratuitous. Nor did we want to create a list of just independent avant-garde movies that while culturally or cinematically significant, aren't very entertaining. We wanted to create a well rounded list of films that have something to say about manliness. Some of the movies speak poignantly about what it means to be a man.
Let us know in the comments which movies you loved, which ones you hated, and the movies you think every man should see before he dies.

1. Casino (1995) 8.2/10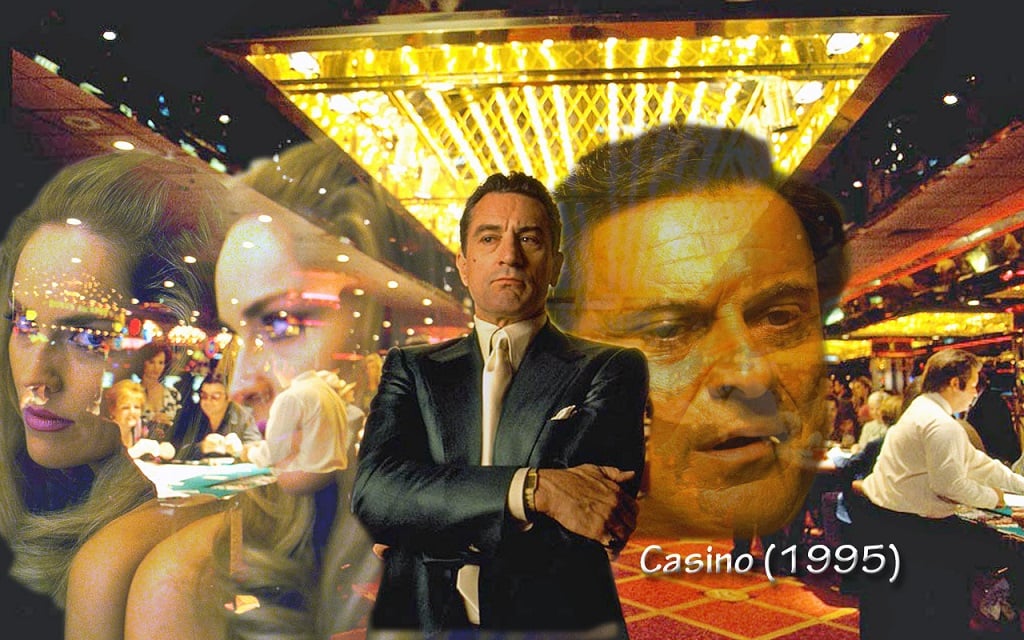 Greed, deception, money, power, and murder occur between two mobster best friends and a trophy wife over a gambling empire. In early-1970s Las Vegas, low-level mobster Sam "Ace" Rothstein (Robert De Niro) gets tapped by his bosses to head the Tangiers Casino. At first, he's a great success in the job, but over the years, problems with his loose-cannon enforcer Nicky Santoro (Joe Pesci), his ex-hustler wife Ginger (Sharon Stone), her con-artist ex Lester Diamond (James Woods) and a handful of corrupt politicians put Sam in ever-increasing danger. Martin Scorsese directs this adaptation of Nicholas Pileggi's book.(178 mins.)
Director: Martin Scorsese
Stars: Robert De Niro, Sharon Stone, Joe Pesci, James Woods

2. The Pursuit of Happyness (2006) 7.9/10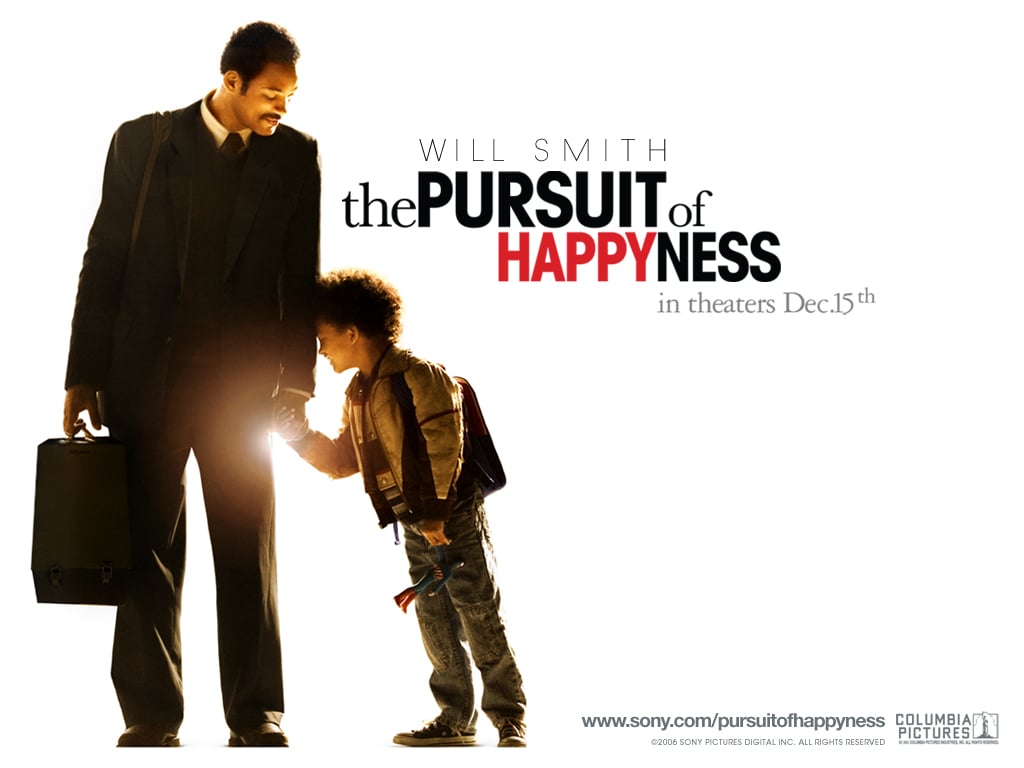 A struggling salesman takes custody of his son as he's poised to begin a life-changing professional endeavor. Life is a struggle for single father Chris Gardner (Will Smith). Evicted from their apartment, he and his young son (Jaden Christopher Syre Smith) find themselves alone with no place to go. Even though Chris eventually lands a job as an intern at a prestigious brokerage firm, the position pays no money. The pair must live in shelters and endure many hardships, but Chris refuses to give in to despair as he struggles to create a better life for himself and his son.
Director: Gabriele Muccino
Stars: Will Smith, Thandie Newton, Jaden Smith

3. Inglourious Basterds (2009) 8.3/10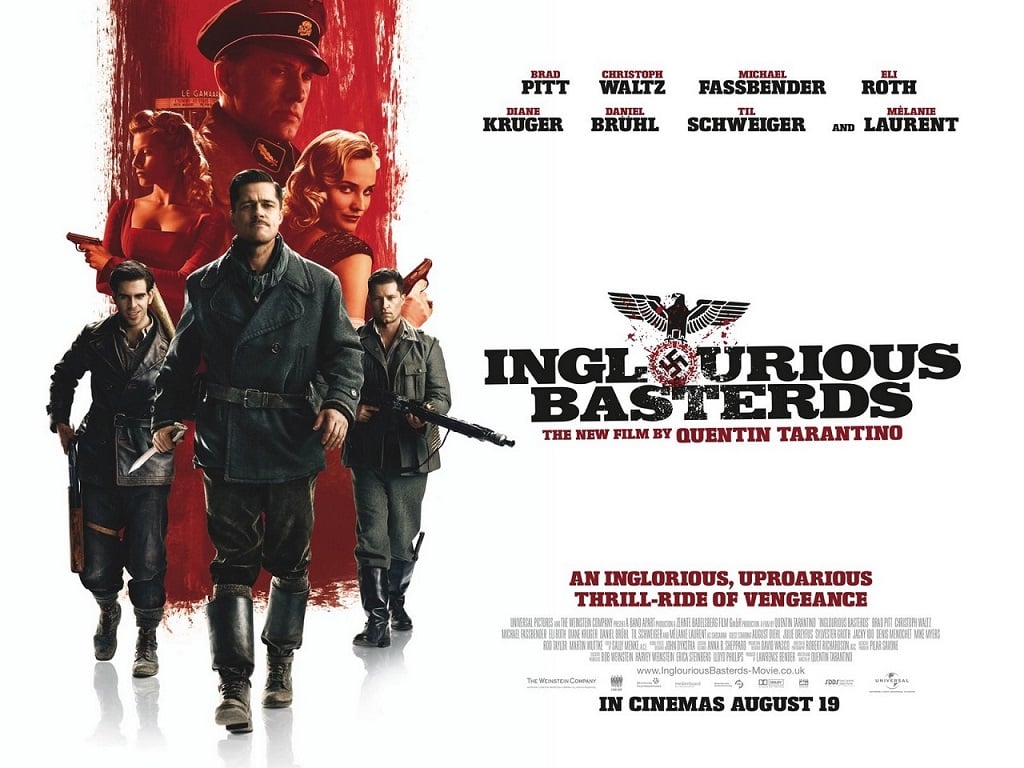 In Nazi-occupied France during World War II, a plan to assassinate Nazi leaders by a group of Jewish U.S. soldiers coincides with a theatre owner's vengeful plans for the same. It is the first year of Germany's occupation of France. Allied officer Lt. Aldo Raine (Brad Pitt) assembles a team of Jewish soldiers to commit violent acts of retribution against the Nazis, including the taking of their scalps. He and his men join forces with Bridget von Hammersmark, a German actress and undercover agent, to bring down the leaders of the Third Reich. Their fates converge with theater owner Shosanna Dreyfus, who seeks to avenge the Nazis' execution of her family.(153 mins.)
Director: Quentin Tarantino
Stars: Brad Pitt, Diane Kruger, Eli Roth, Mélanie Laurent

4. Good Will Hunting (1997) 8.3/10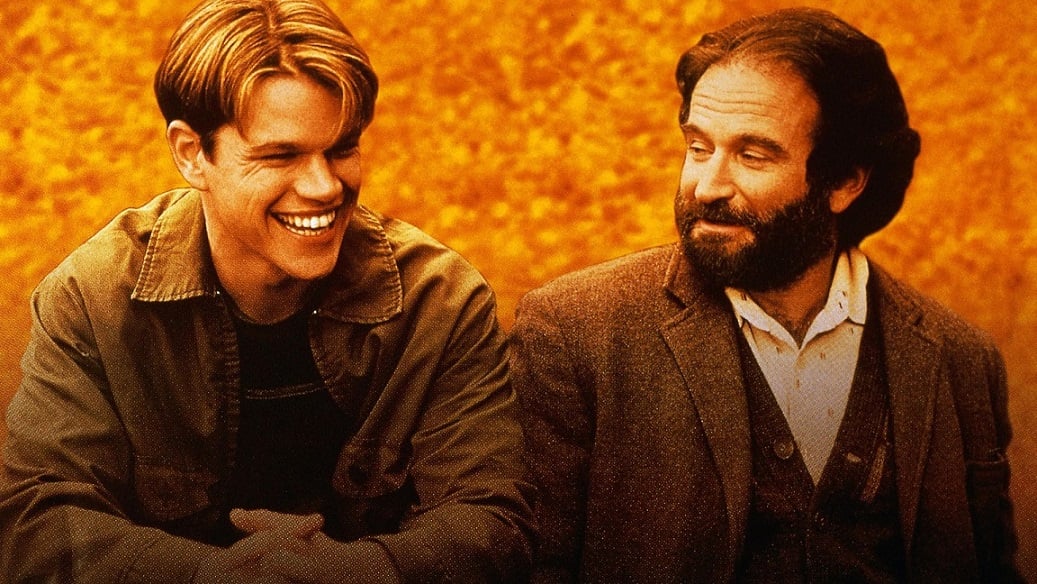 Will Hunting, a janitor at M.I.T., has a gift for mathematics, but needs help from a psychologist to find direction in his life. Will Hunting (Matt Damon) has a genius-level IQ but chooses to work as a janitor at MIT. When he solves a difficult graduate-level math problem, his talents are discovered by Professor Gerald Lambeau (Stellan Skarsgard), who decides to help the misguided youth reach his potential. When Will is arrested for attacking a police officer, Professor Lambeau makes a deal to get leniency for him if he will get treatment from therapist Sean Maguire (Robin Williams).
Director: Gus Van Sant
Stars: Robin Williams, Matt Damon, Ben Affleck, Stellan Skarsgård

5. The Matrix (1999) 8.7/10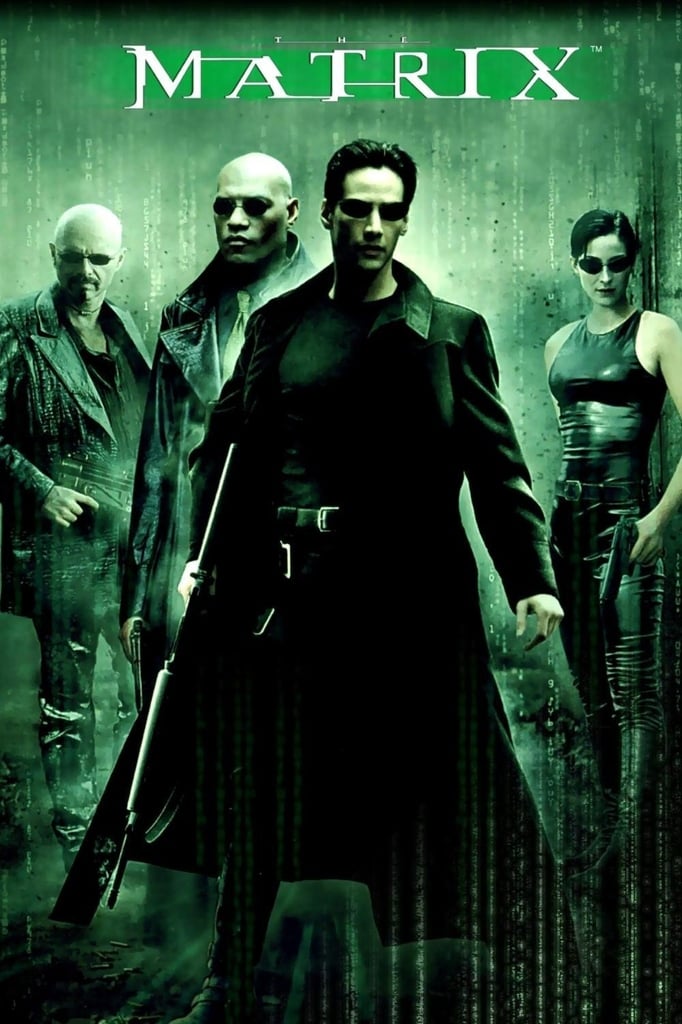 A computer hacker learns from mysterious rebels about the true nature of his reality and his role in the war against its controllers. Neo (Keanu Reeves) believes that Morpheus (Laurence Fishburne), an elusive figure considered to be the most dangerous man alive, can answer his question — What is the Matrix? Neo is contacted by Trinity (Carrie-Anne Moss), a beautiful stranger who leads him into an underworld where he meets Morpheus. They fight a brutal battle for their lives against a cadre of viciously intelligent secret agents. It is a truth that could cost Neo something more precious than his life. (136 mins.)
Director: The Wachowski Brothers, The Wachowski Brothers
Stars: Keanu Reeves, Laurence Fishburne, Carrie-Anne Moss, Hugo Weaving

6. Psycho (1960) 8.6/10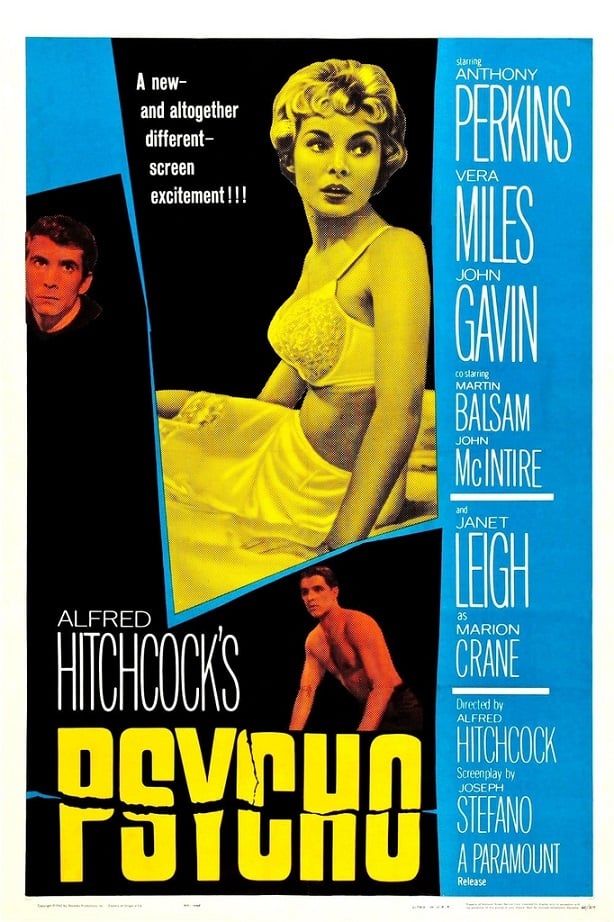 Phoenix secretary Marion Crane (Janet Leigh), on the lam after stealing $40,000 from her employer in order to run away with her boyfriend, Sam Loomis (John Gavin), is overcome by exhaustion during a heavy rainstorm. Traveling on the back roads to avoid the police, she stops for the night at the ramshackle Bates Motel and meets the polite but highly strung proprietor Norman Bates (Anthony Perkins), a young man with an interest in taxidermy and a difficult relationship with his mother.(109 mins.)
Director: Alfred Hitchcock
Stars: Anthony Perkins, Janet Leigh, Vera Miles, John Gavin

7. Saving Private Ryan (1998) 8.6/10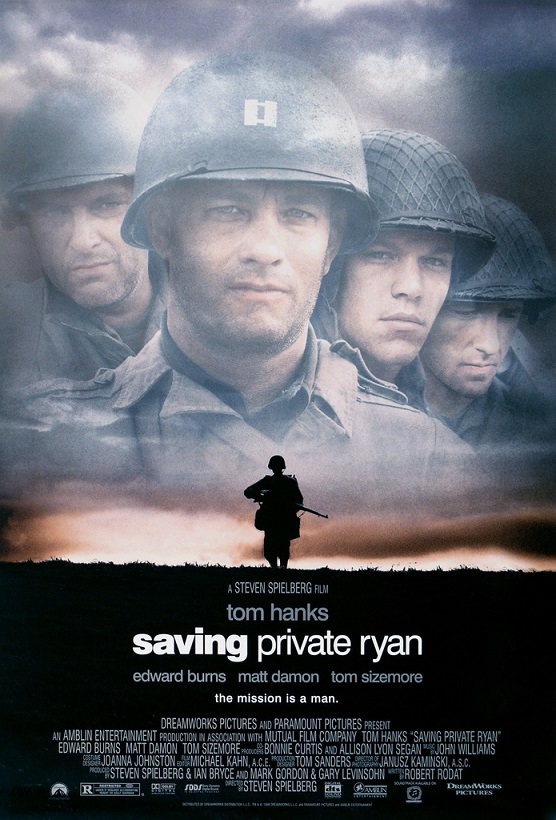 Following the Normandy Landings, a group of U.S. soldiers go behind enemy lines to retrieve a paratrooper whose brothers have been killed in action. Captain John Miller (Tom Hanks) takes his men behind enemy lines to find Private James Ryan, whose three brothers have been killed in combat. Surrounded by the brutal realties of war, while searching for Ryan, each man embarks upon a personal journey and discovers their own strength to triumph over an uncertain future with honor, decency and courage.(169 mins.)
Director: Steven Spielberg
Stars: Tom Hanks, Matt Damon, Tom Sizemore, Edward Burns

8. 12 Years a Slave (2013) 8.1/10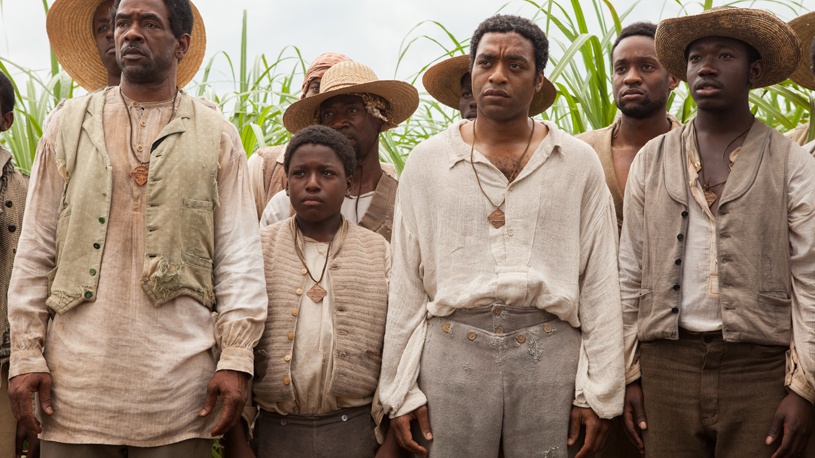 In the antebellum United States, Solomon Northup, a free black man from upstate New York, is abducted and sold into slavery. In the years before the Civil War, Solomon Northup (Chiwetel Ejiofor), a free black man from upstate New York, is kidnapped and sold into slavery in the South. Subjected to the cruelty of one malevolent owner (Michael Fassbender), he also finds unexpected kindness from another, as he struggles continually to survive and maintain some of his dignity. Then in the 12th year of the disheartening ordeal, a chance meeting with an abolitionist from Canada changes Solomon's life forever.(134 mins.)
Director: Steve McQueen
Stars: Chiwetel Ejiofor, Michael Kenneth Williams, Michael Fassbender, Brad Pitt

9. Forrest Gump (1994) 8.8/10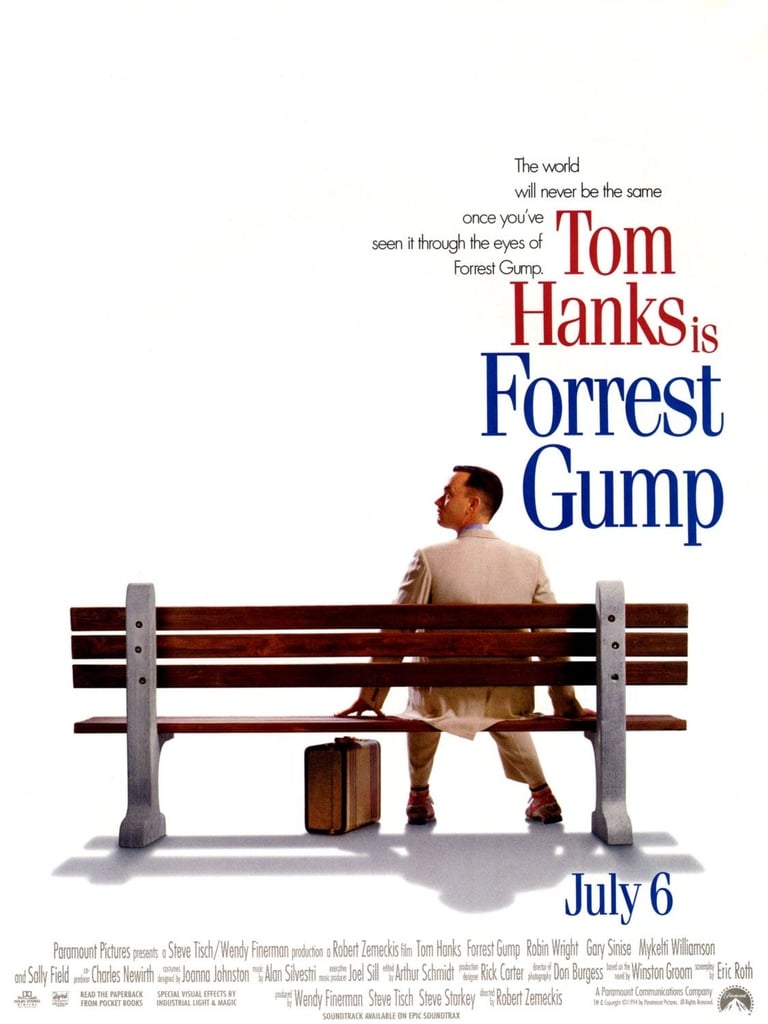 Forrest Gump, while not intelligent, has accidentally been present at many historic moments, but his true love, Jenny Curran, eludes him. Slow-witted Forrest Gump (Tom Hanks) has never thought of himself as disadvantaged, and thanks to his supportive mother (Sally Field), he leads anything but a restricted life. Whether dominating on the gridiron as a college football star, fighting in Vietnam or captaining a shrimp boat, Forrest inspires people with his childlike optimism. But one person Forrest cares about most may be the most difficult to save — his childhood love, the sweet but troubled Jenny (Robin Wright).(142 mins.)
Director: Robert Zemeckis
Stars: Tom Hanks, Robin Wright, Gary Sinise, Sally Field

10. American History X (1998) 8.6/10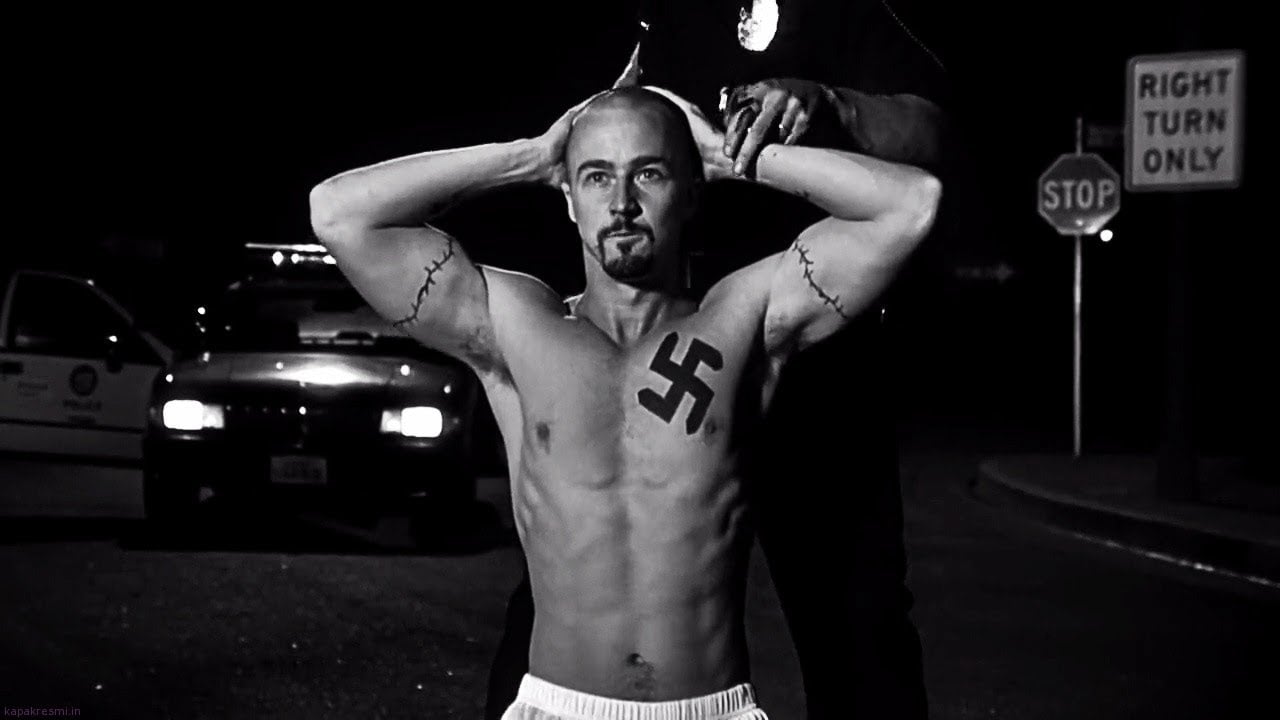 A former neo-nazi skinhead tries to prevent his younger brother from going down the same wrong path that he did. Living a life marked by violence and racism, neo-Nazi Derek Vinyard (Edward Norton) finally goes to prison after killing two black youths who tried to steal his car. Upon his release, Derek vows to change his ways; he hopes to prevent his younger brother, Danny (Edward Furlong), who idolizes Derek, from following in his footsteps. As he struggles with his own deeply ingrained prejudices and watches their mother grow sicker, Derek wonders if his family can overcome a lifetime of hate.(119 mins.)
Director: Tony Kaye
Stars: Edward Norton, Edward Furlong, Beverly D'Angelo, Jennifer Lien

11. The Fighter (2010) 7.9/10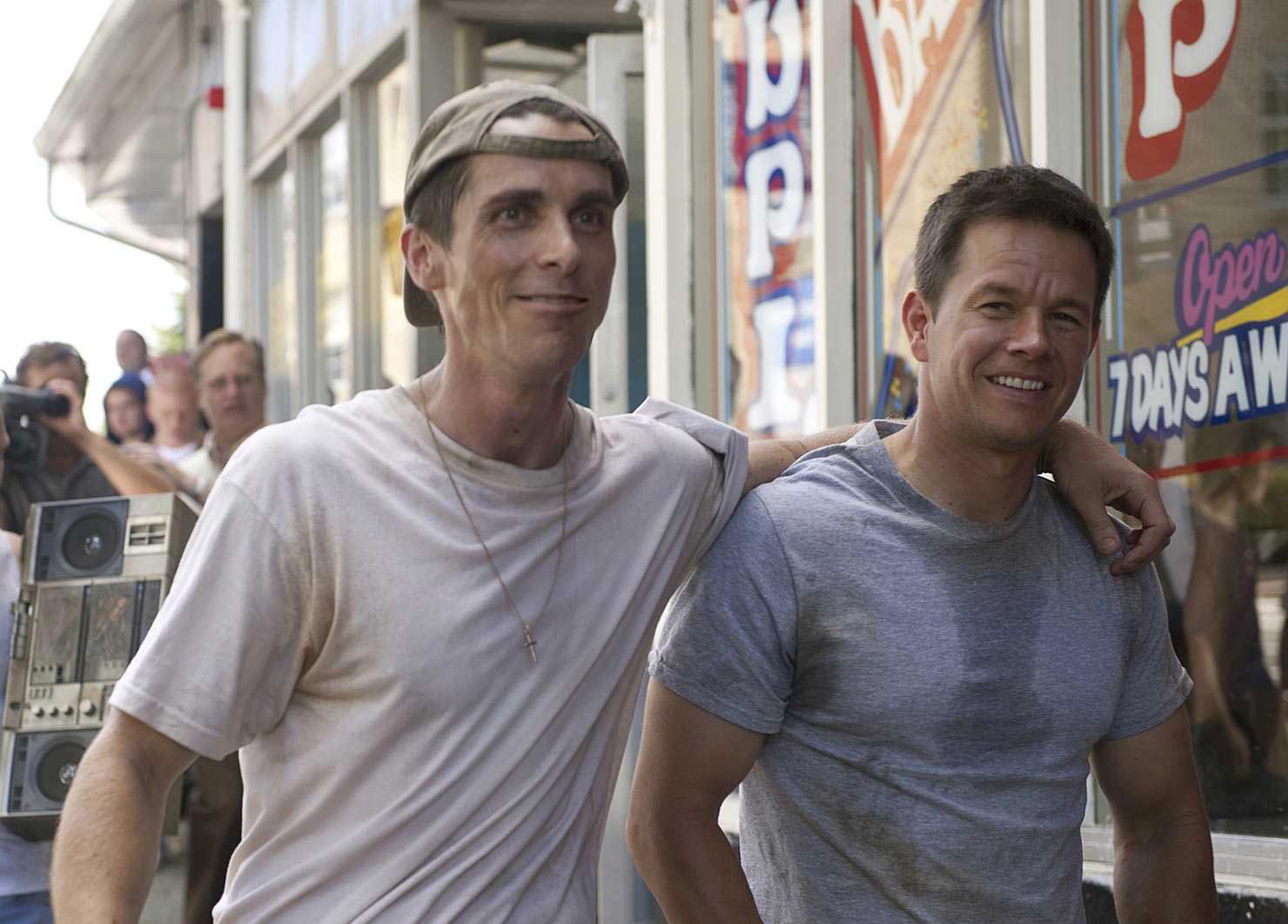 A look at the early years of boxer "Irish" Micky Ward and his brother who helped train him before going pro in the mid 1980s. For Micky Ward (Mark Wahlberg), boxing is a family affair. His tough-as-nails mother is his manager. His half-brother, Dicky (Christian Bale), once a promising boxer himself, is his very unreliable trainer. Despite Micky's hard work, he is losing and, when the latest fight nearly kills him, he follows his girlfriend's advice and splits from the family. Then Micky becomes a contender for the world title and he — and his family — earns a shot at redemption.
Director: David O. Russell
Stars: Mark Wahlberg, Christian Bale, Amy Adams
12. The Social Network (2010) 7.8/10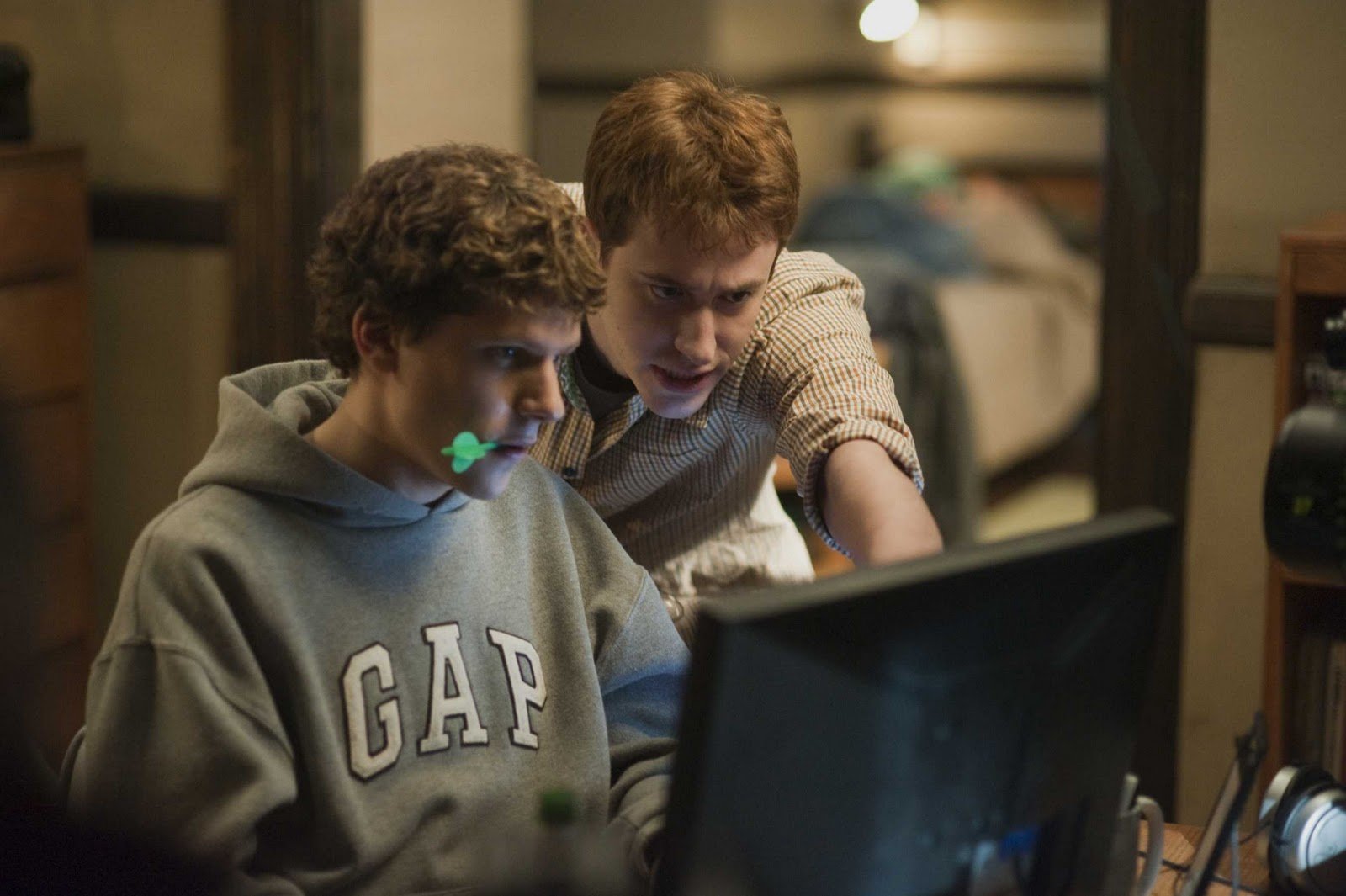 Harvard student Mark Zuckerberg creates the social networking site that would become known as Facebook, but is later sued by two brothers who claimed he stole their idea, and the cofounder who was later squeezed out of the business. In 2003, Harvard undergrad and computer genius Mark Zuckerberg (Jesse Eisenberg) begins work on a new concept that eventually turns into the global social network known as Facebook. Six years later, he is one of the youngest billionaires ever, but Zuckerberg finds that his unprecedented success leads to both personal and legal complications when he ends up on the receiving end of two lawsuits, one involving his former friend (Andrew Garfield). Based on the book "The Accidental Billionaires."
Director: David Fincher
Stars: Jesse Eisenberg, Andrew Garfield, Justin Timberlake

13. Dallas Buyers Club (2013) 8.0/10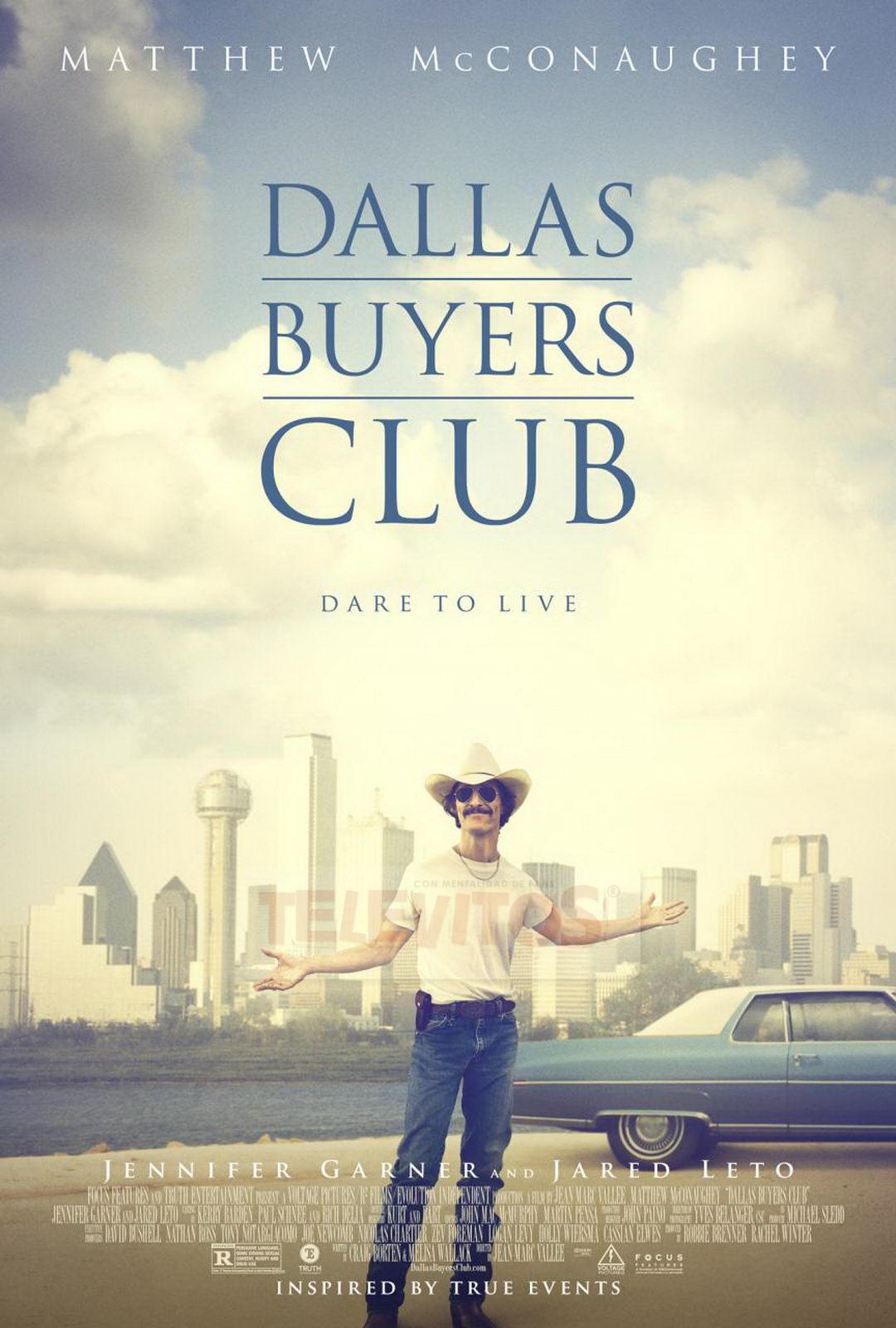 In 1985 Dallas, electrician and hustler Ron Woodroof works around the system to help AIDS patients get the medication they need after he is himself diagnosed with the disease. In mid-1980s Texas, electrician Ron Woodroof (Matthew McConaughey) is stunned to learn that he has AIDS. Though told that he has just 30 days left to live, Woodroof refuses to give in to despair. He seeks out alternative therapies and smuggles unapproved drugs into the U.S. from wherever he can find them. Woodroof joins forces with a fellow AIDS patient (Jared Leto) and begins selling the treatments to the growing number of people who can't wait for the medical establishment to save them.
Director: Jean-Marc Vallée
Stars: Matthew McConaughey, Jennifer Garner, Jared Leto

14. Interstellar (2014) 8.7/10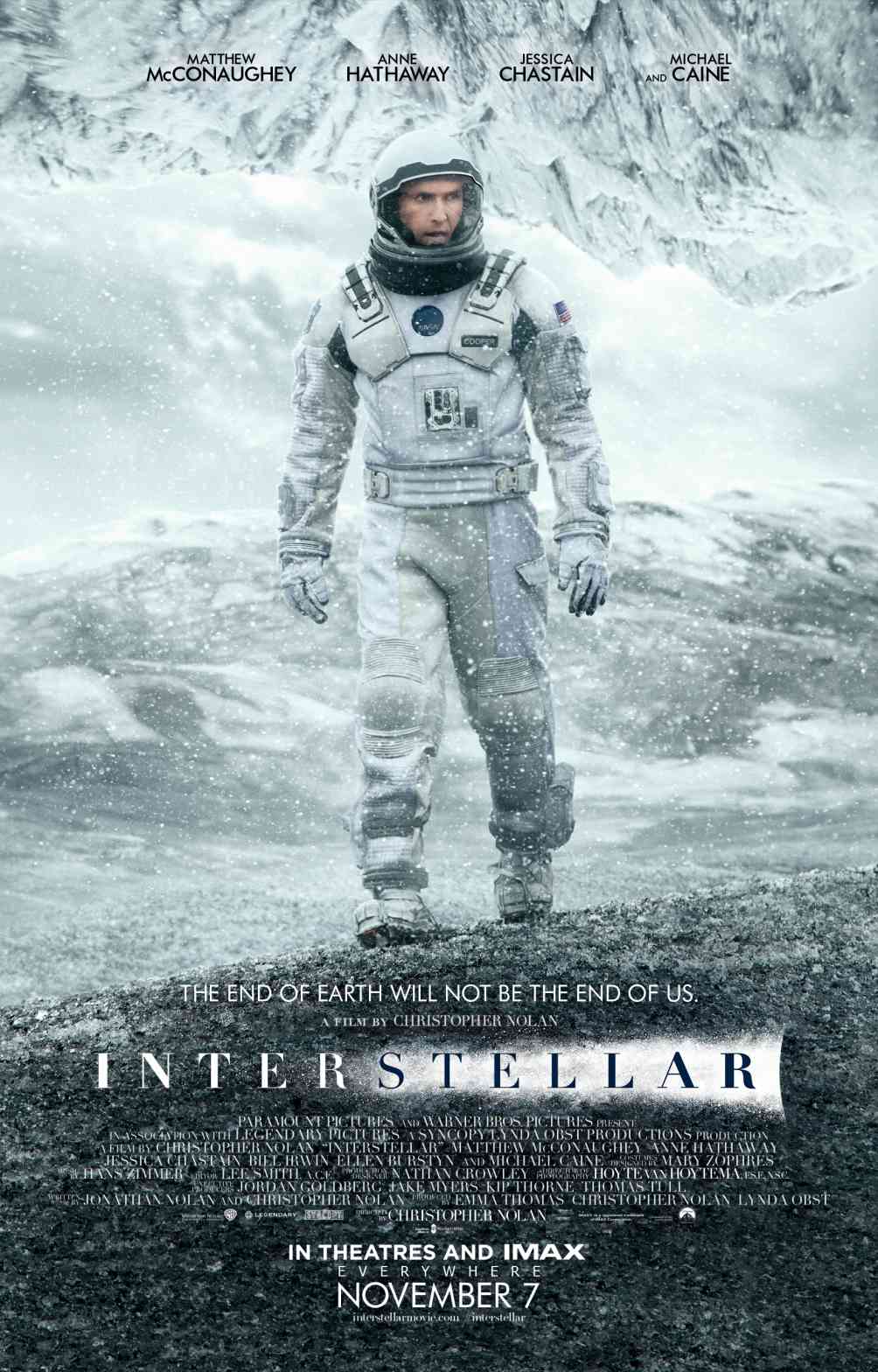 A team of explorers travel through a wormhole in an attempt to ensure humanity's survival. In Earth's future, a global crop blight and second Dust Bowl are slowly rendering the planet uninhabitable. Professor Brand (Michael Caine), a brilliant NASA physicist, is working on plans to save mankind by transporting Earth's population to a new home via a wormhole. But first, Brand must send former NASA pilot Cooper (Matthew McConaughey) and a team of researchers through the wormhole and across the galaxy to find out which of three planets could be mankind's new home.
Director: Christopher Nolan
Stars: Matthew McConaughey, Anne Hathaway, Jessica Chastain

15. Fight Club (1999) 8.7/10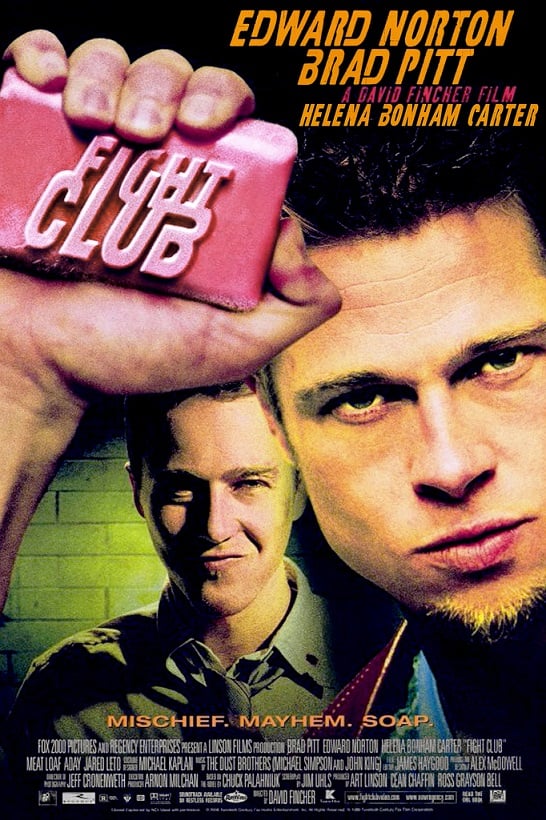 The story revolves around an unnamed protagonist who in an attempt to overcome his struggles with masculinity and consumerism, starts a fight club "as a radical form of psychotherapy". This movie is best watched without any spoilers, so don't go around looking it up. Just watch it. Seriously. An insomniac office worker looking for a way to change his life crosses paths with a devil-may-care soap maker and they form an underground fight club that evolves into something much, much more.
Director: David Fincher
Stars: Brad Pitt, Edward Norton, Helena Bonham Carter

16. Léon: The Professional (1994) 8.6/10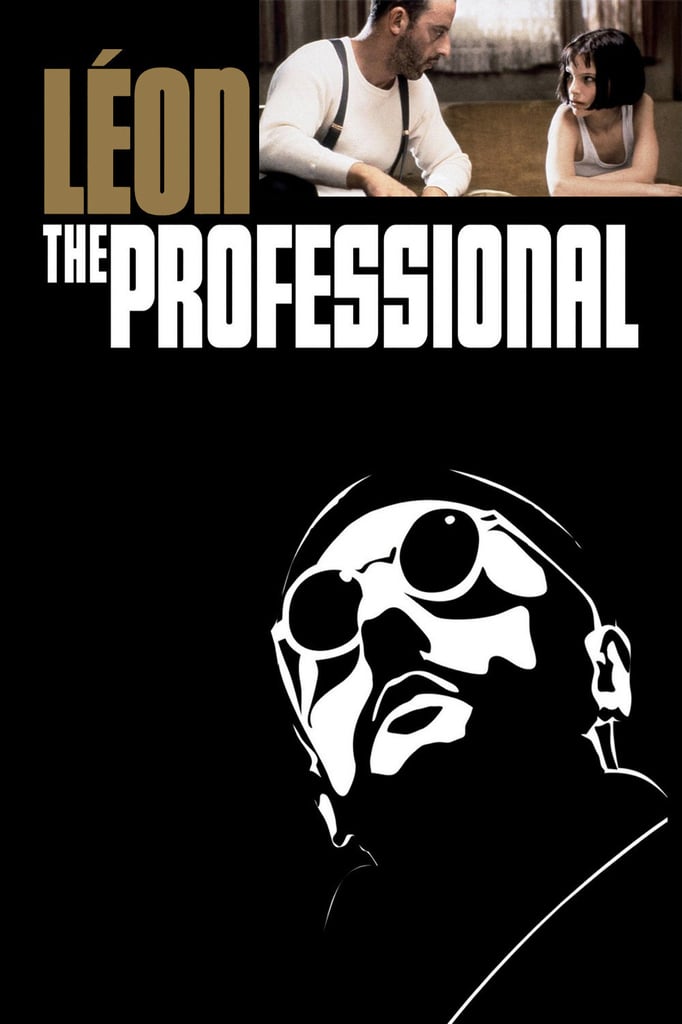 Mathilda (Natalie Portman) is only 12 years old, but is already familiar with the dark side of life: her abusive father stores drugs for corrupt police officers, and her mother neglects her. Léon (Jean Reno), who lives down the hall, tends to his houseplants and works as a hired hitman for mobster Tony (Danny Aiello). When her family is murdered by crooked DEA agent Stansfield (Gary Oldman), Mathilda joins forces with a reluctant Léon to learn his deadly trade and avenge her family's deaths.
Director: Luc Besson
Stars: Jean Reno, Gary Oldman, Natalie Portman

17. The Bucket List (2007) 7.4/10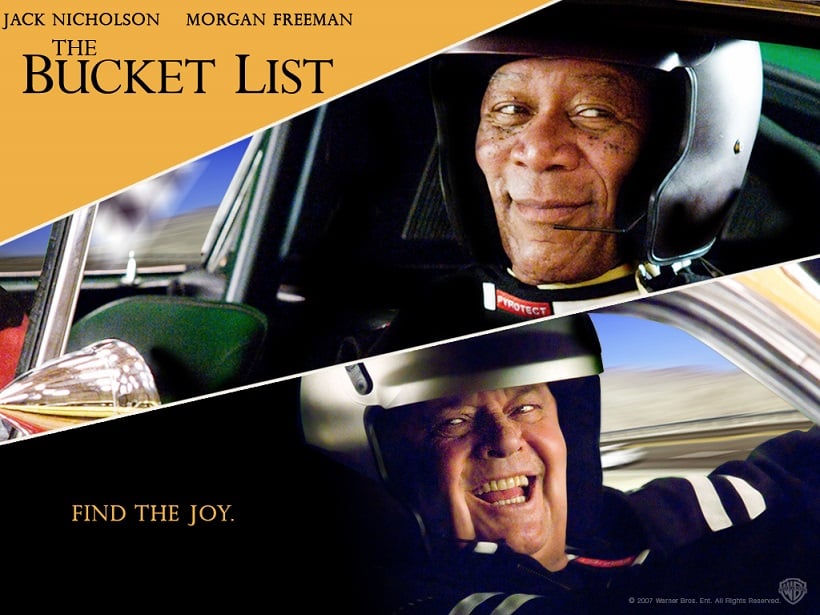 Two terminally ill men escape from a cancer ward and head off on a road trip with a wish list of to-dos before they die.
Billionaire Edward Cole (Jack Nicholson) and car mechanic Carter Chambers (Morgan Freeman) are complete strangers, until fate lands them in the same hospital room. The men find they have two things in common: a need to come to terms with who they are and what they have done with their lives, and a desire to complete a list of things they want to see and do before they die. Against their doctor's advice, the men leave the hospital and set out on the adventure of a lifetime.
Director: Rob Reiner
Stars: Jack Nicholson, Morgan Freeman, Sean Hayes

18. Shutter Island (2010) 8.1/10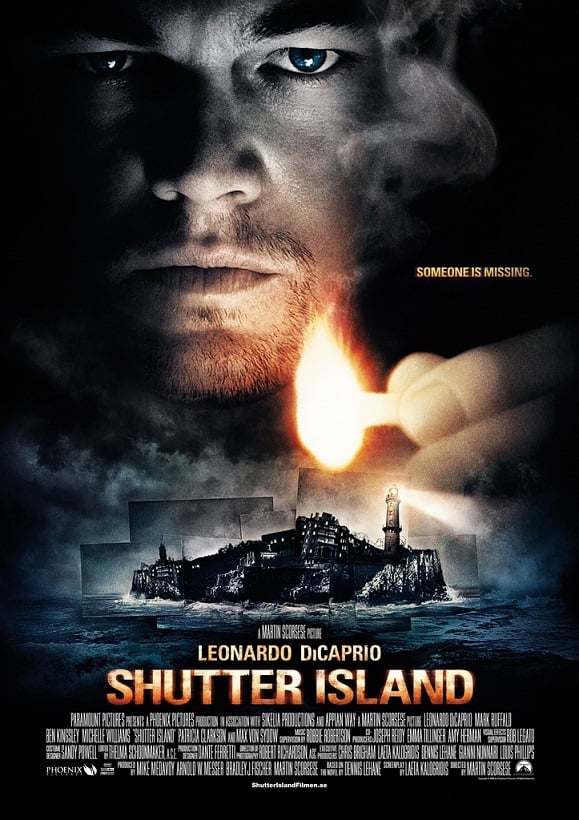 A U.S Marshal investigates the disappearance of a murderess who escaped from a hospital for the criminally insane. The implausible escape of a brilliant murderess brings U.S. Marshal Teddy Daniels (Leonardo DiCaprio) and his new partner (Mark Ruffalo) to Ashecliffe Hospital, a fortress-like insane asylum located on a remote, windswept island. The woman appears to have vanished from a locked room, and there are hints of terrible deeds committed within the hospital walls. As the investigation deepens, Teddy realizes he will have to confront his own dark fears if he hopes to make it off the island alive.
Director: Martin Scorsese
Stars: Leonardo DiCaprio, Emily Mortimer, Mark Ruffalo

19. The Lord of the Rings Trilogy (2001-03) 8.8/10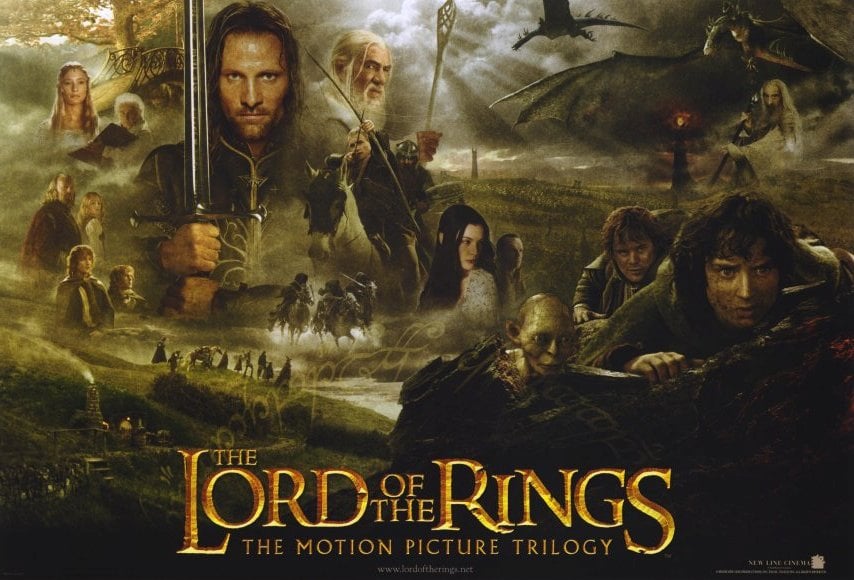 Who hasn't heard of The Lord of the Rings? Set in Middle-earth, the Dark Lord Sauron is seeking the One Ring which has found its way to the hobbit Frodo. The film was highly acclaimed to be "an achievement in the fantasy film genre and has continued to feature on critics' lists of the greatest fantasy films ever made. If you've been hesitant about watching the series or just want to know what the heck the buzz is about, then I suggest you just dive in. The Lord of the Rings is a film series consisting of three epic fantasy adventure films directed by Peter Jackson. They are based on the novel The Lord of the Rings by J. R. R. Tolkien

20. American Beauty (1999) 8.4/10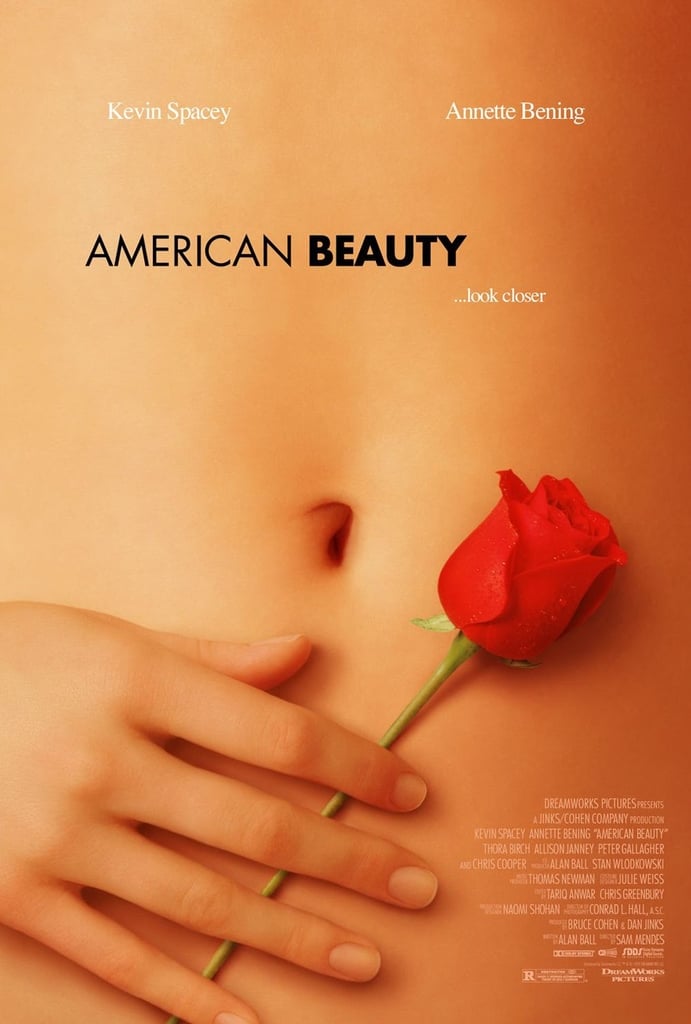 Meet Lester Burnham; a man who feels like he's completely dead inside. His wife and daughter despise him and don't show him any respect. His big corporate job and the demands of modern life have emasculated him. But Lester starts waking up from his emotional comma after he meets his daughter's good looking friend. Sadly, Lester's awakening leads him down a path of immaturity that results in tragic consequences for him and his family. American Beauty is a beautifully filmed movie that sheds light on the dark side of the American Dream. We learn from the messed up characters in this movie that happiness can't be bought and that the suburbs can kill your manhood if you let it. It's the Death of a Salesman for the 1990s.
Best line: "Both my wife and daughter think I'm this gigantic loser and they're right, I have lost something. I'm not exactly sure what it is but I know I didn't always feel this… sedated. But you know what? It's never too late to get it back."
Director: Sam Mendes
Stars: Kevin Spacey, Annette Bening, Thora Birch
What do you think About This List ? We want to hear from you ! Share your comments below.
Click Here For 20 Great Movies You Must Watch Before You Die | Part – 1

[divider scroll_text="Back To Top"]