Discovery Channel's 'Eaten Alive' will show man being swallowed by anaconda
Being eaten alive by an anaconda is probably one of the worst things most people can imagine, but one man has elected to do it of his own free will for the sake of TV.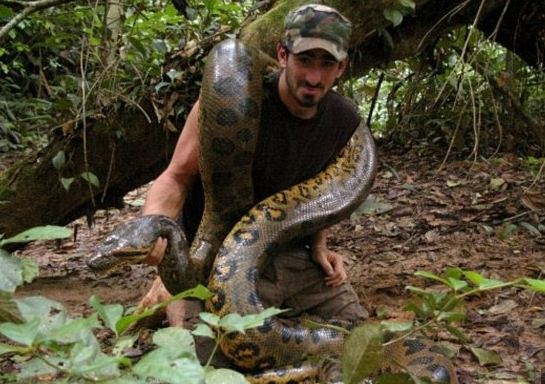 Wildlife filmmaker Paul Rosolie will allegedly "enter the belly of an anaconda in a custom-built snake-proof suit" during the show "Eaten Alive" on the Discovery Channel. The program is scheduled to air Dec. 7 as part of the channel's MegaWeek.

[youtube height="500″ width="800″]https://www.youtube.com/watch?v=5rrM3zl4J_g&hd=1[/youtube]

[divider scroll_text="Back To Top"]