With the debut of Android L and Android Auto, as well as all the other news that came out of Google I/O this week, you may have overlooked some of this week's best new apps. We found BeamIt, Inside, makeup Genius, Outsider & Wikipedia for Android, The Weather Channel's new app for runners and the latest version of Inside's news app.
BeamIt
Cooliris launched BeamIt, a new photo-messaging app, this week. The app allows users to quickly send hundreds of photos at once at full resolution to as many people as they want. While the messages don't "disappear," users can "unsend" a message at any time to delete it forever. BeamIt also automatically backs up all of a user's images, and has an offline mode that saves messages for later when he or she gets back online. BeamIt is available for iOS.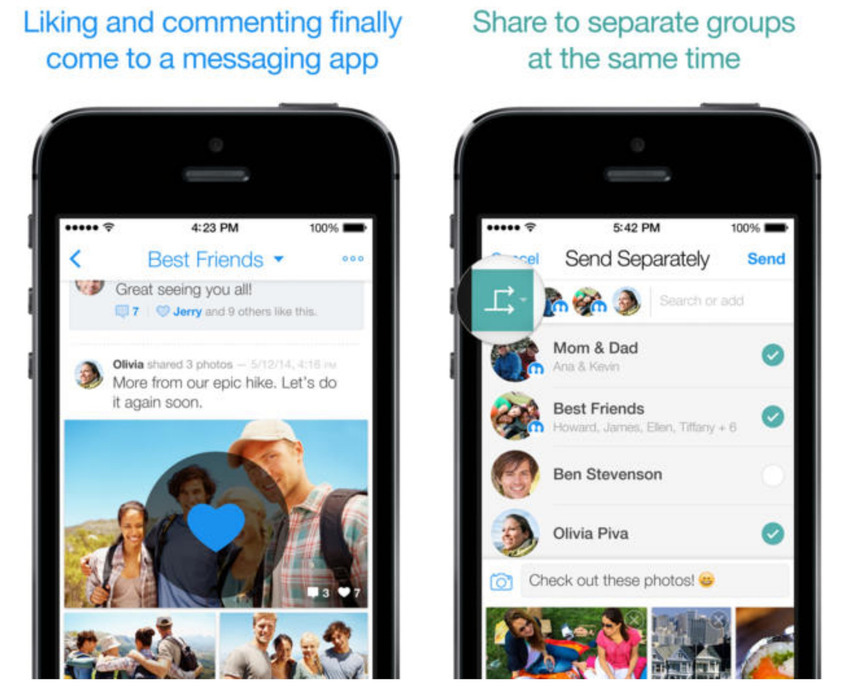 IMAGE: COOLIRIS, INC
Inside
Inside, the news app backed by human curators who handpick selections from only the most-reliable sources, rolled out its 2.0 update, and came to Android this week. Inside allows users to choose the subjects they're most interested in based on thousands of available sections. Each section includes a range of sources picked by the app's curation team. Inside's latest update lets users customize their reading experience even more by setting personalized push notifications that will alert them to both breaking news and stories about specific topics. Inside is available for iOS and Android .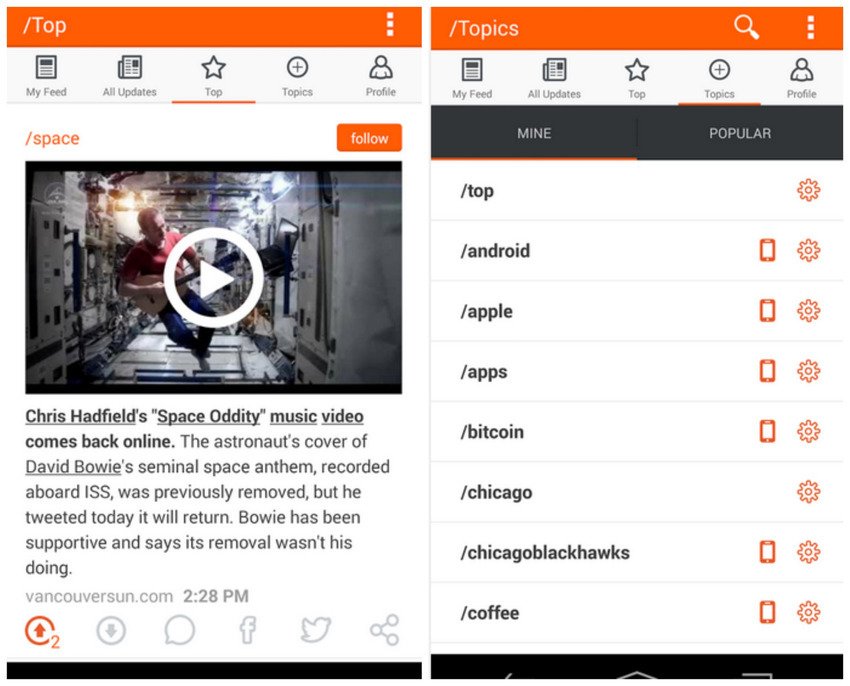 IMAGE: INSIDE.COM
MakeUp Genius
L'Oreal's Makeup Genius is essentially a virtual mirror that lets users "try out" different makeup looks and styles without ever having to touching their face. Users must scan their face with their device's front-facing camera, and then choose the products they want to try on — either by selecting them individually based on category, or by trying a preset "look." As users choose products, Makeup Genius overlays them onto their face. Users can then add or remove items until they achieve the look they want. The app is available for iOS.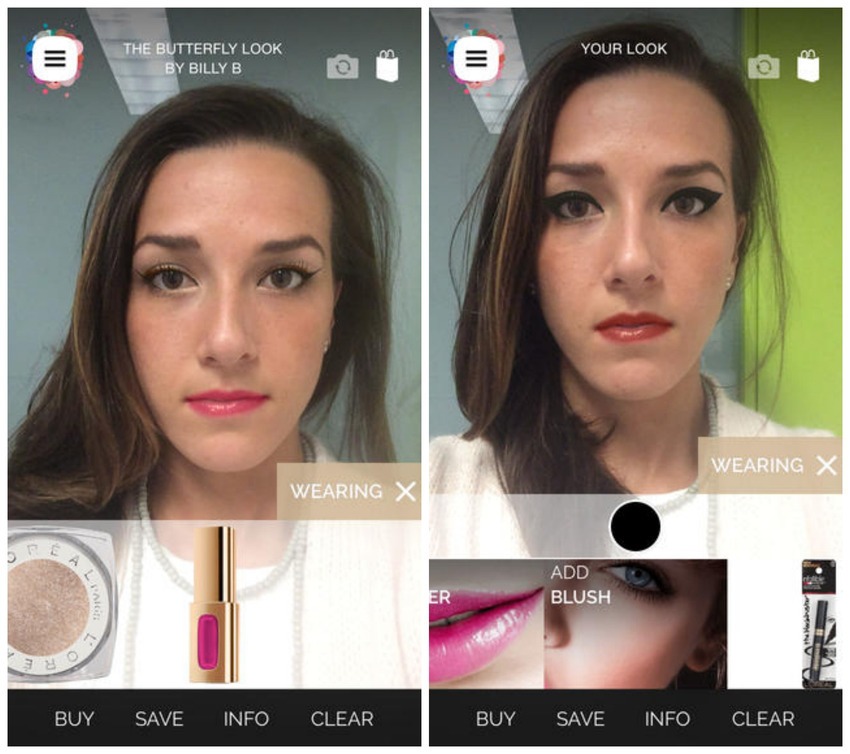 IMAGE: L'OREAL USA
OutSider
The latest app from The Weather Channel, OutSider is a run-tracking app that incorporates the company's extensive weather data to monitor conditions, such as air quality, humidity, wind and temperature to tell users when running conditions are ideal. OutSider has the same beautiful design as The Weather Channel's flagship forecasting app, and can also integrate data from a user's heart-rate monitor or the iPhone 5s' M7 coprocessor to beef up his or her stats. OutSider is available for iOS.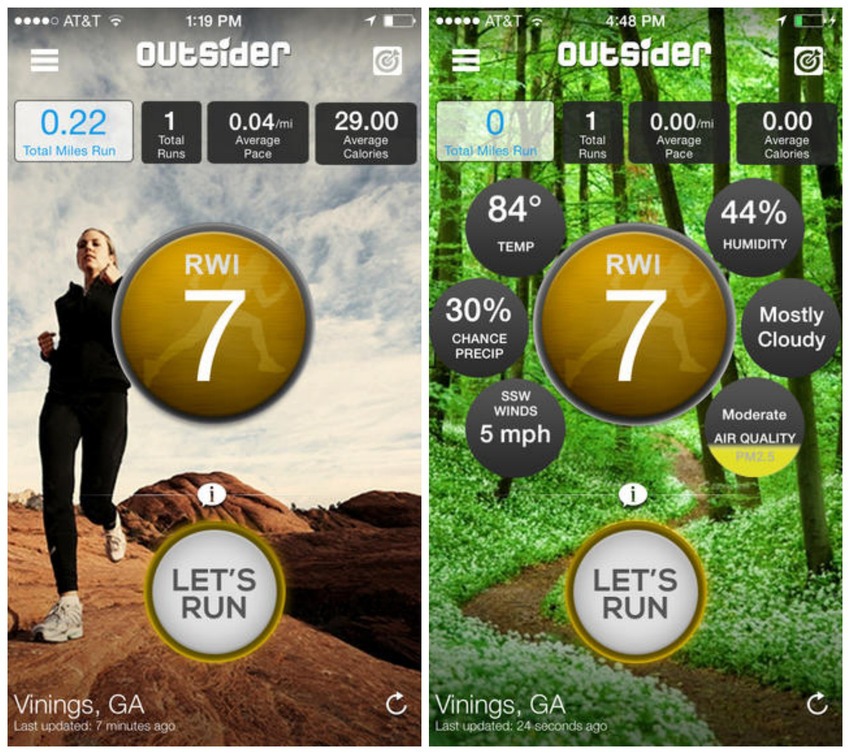 IMAGE: THE WEATHER CHANNEL INTERACTIVE
Wikipedia
Wikipedia launched its official app on Android this week in a design meant to appeal to readers and editors alike. The app allows users to browse and edit articles in multiple languages. It also saves a history of recent pages visited, so users can easily keep track of everything they've read. Wikipedia's app has an offline mode, with the ability to save pages to read later, so users can reference it even when they don't have a data connection. Wikipedia is available for iOS and Android .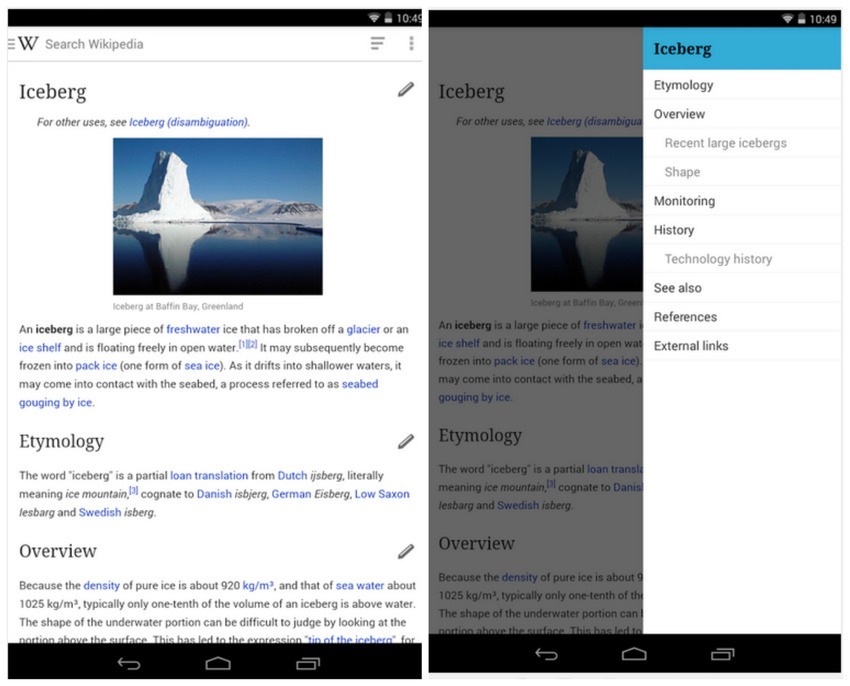 IMAGE: WIKIMEDIA FOUNDATION
[divider scroll_text="Back To Top"]