This American super-fit mum thought she'd struggle to find the time to exercise with four kids to look after – but she's found an amazing way to include the tots in her workout. Fitness fanatic and super-mum Jennifer Gelman, 40, uses her four energetic sons to help keep up with her impressive exercise regime – by creating sweat-inducing workouts based around childcare, playtime activities and chores.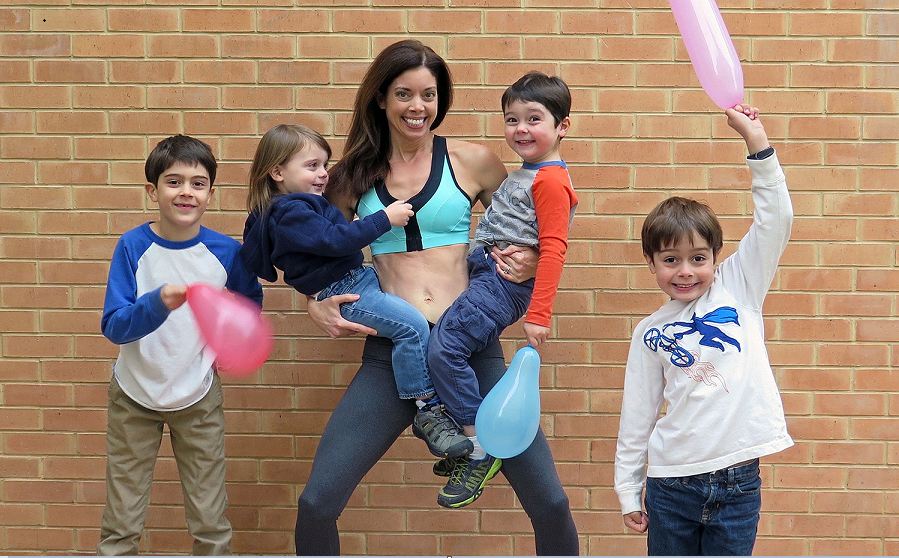 Children Ethan, eight, Adam, six, Max, four, and two-year-old Gavin help their yummy mummy work up a sweat as they unpack groceries, do the laundry and tackle bath time together – all while helping Jennifer hone her svelte physique.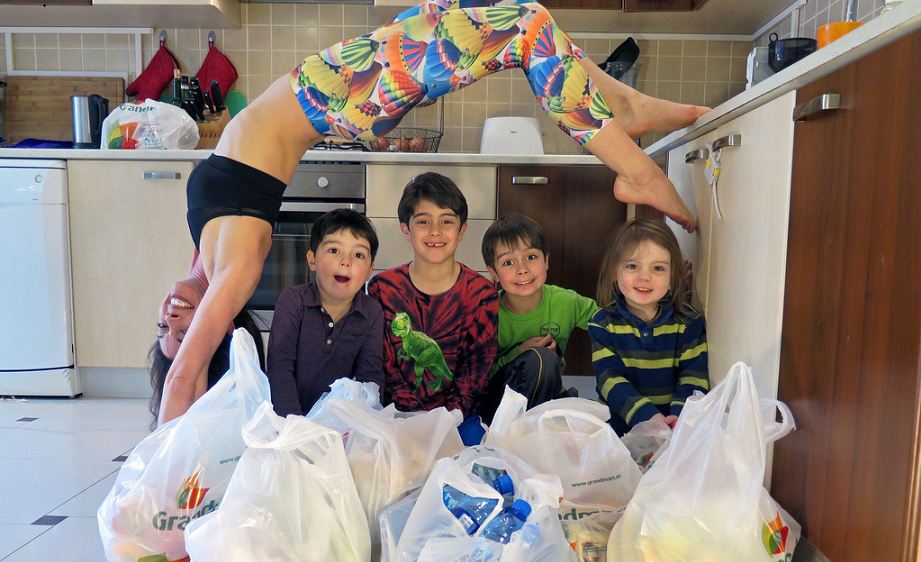 Jennifer, a former special education teacher and professor, trained as a group fitness trainer specialising in pre- and post-natal fitness, yoga and nutrition after the family moved to Prague for her husband's work.
The Californian mum was a former teacher and fitness trainer specialising in pre and post-natal fitness, yoga and nutrition.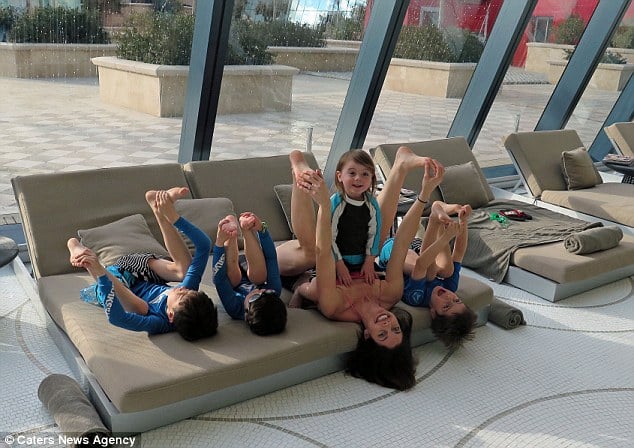 She said: "Before having children I was very active.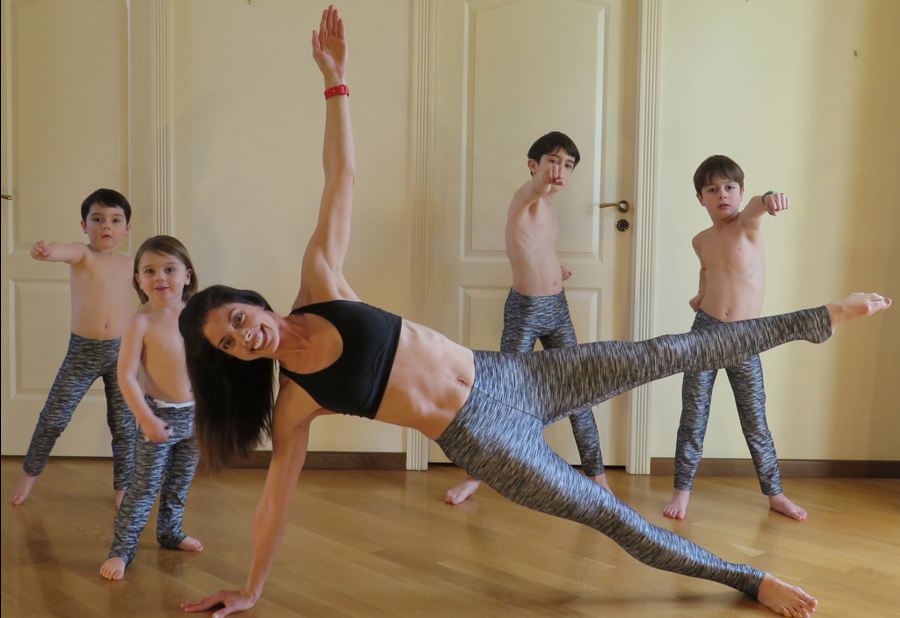 "Due to my passion for fitness I didn't think I would struggle to make time for exercise when I became a mum – but I quickly learned how difficult it was, due to the constant demands and low energy levels when running on little sleep. But I was still determined to find a way.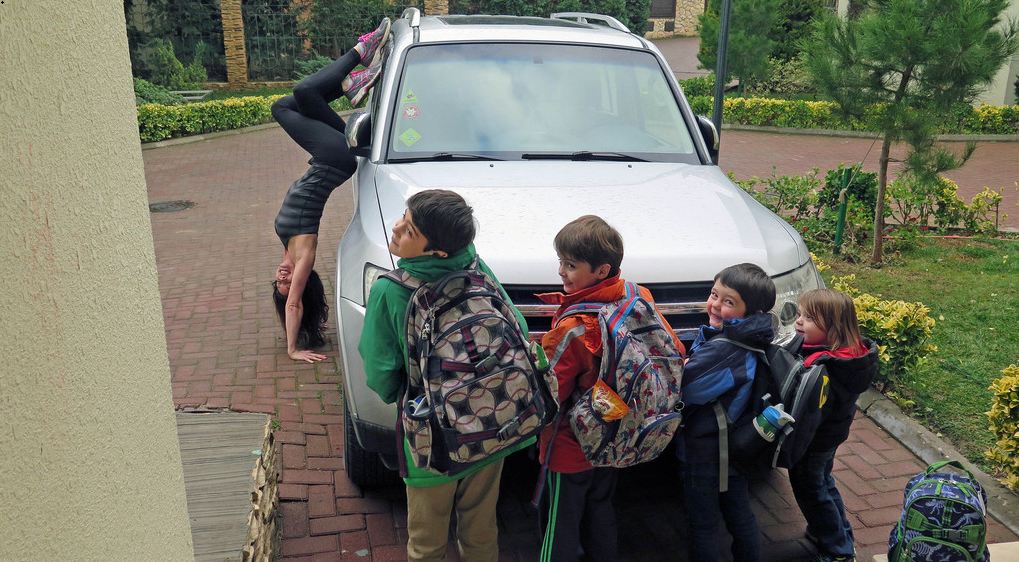 She launched BWMC Fitness, which stands for Baby, Where's My Coffee, to help parents find the athlete in them.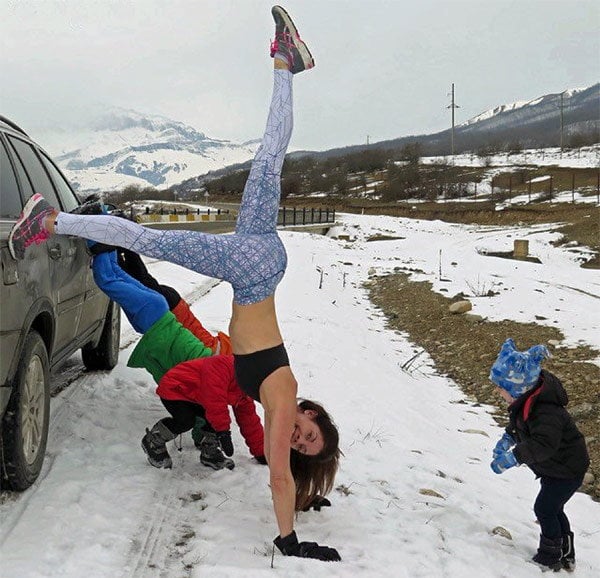 "This phrase stuck, and I felt it symbolised so many things for me as a parent including the need for coffee in order to run on such little sleep, and the importance of a keeping a sense of humour within the chaos of raising a family," she explained.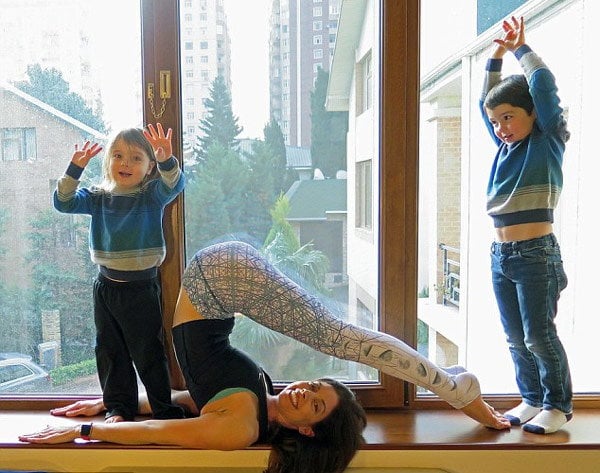 "As a parent, I need more energy, stamina, endurance, and strength than ever before. Making time for fitness had given me these things, and it also helps me take better care of my family.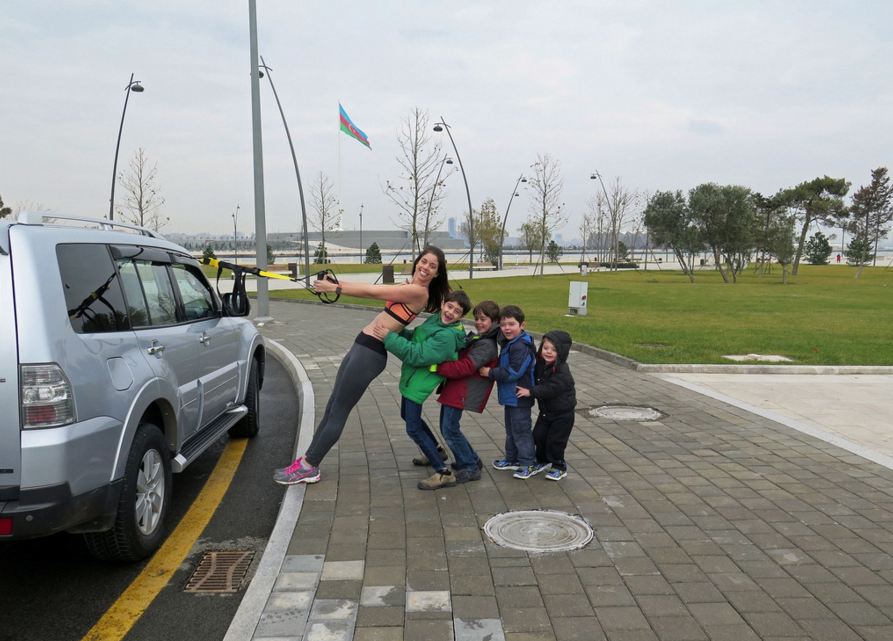 "I know how hard it can be to make time for fitness with a family, but I also know that with a little creativity it can be done. The best outcome from this type of fitness has been the effect on my children – they are constantly coming up with their own workout ideas for us to try together.