When you think of Las Vegas, what comes to mind is the casino bright lights, blackjack tables, rows of slot machines and so much more fun and amazement the city in the desert is surely one of the most thrilling destinations in the world. People flock to this city every day and it is a home to over 650,000 people. This shiny city in the Nevada Desert offers its visitors and revellers a chance at unrivalled freedom through its variety of casinos and nightclubs. Many photographers have attempted to capture the glamour of this City, its history and its thrill.
Best old photos of Las Vegas
Las Vegas has been captured in a great many photos. These photos capture the birth of the city in the desert, the memories made there and its architectural growth and prowess. They give Vegas enthusiasts a trip down the unmatched history of "Sin City".
The Birth of Las Vegas
One of the oldest photos of Las Vegas portrays it as a budding town with very little lights and traffic.
Seeing present day Vegas makes this seem hardly believable due to the absence of numerous blinding and colourful lights. However, this photo of Old Vegas shows its potential. Already lighting up the sky are The Golden Nugget Gambling Hall and The Hotel Apache on what would later become the famous Fremont Street.
Classic Vegas
A photo of classic Vegas shows a time before the big chandeliers and slot machines. The classic tables gave Vegas an elegant feel. Men and women donning their finest casual wear inside casinos with a great atmosphere, a huge contrast to what casinos are these days.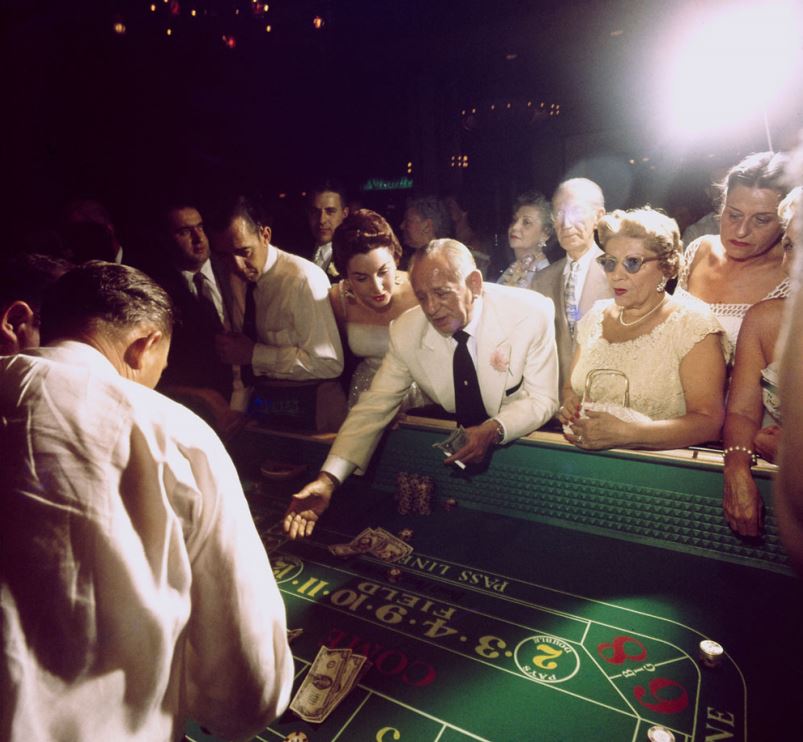 Elvis Presley
The famed and undisputed King of rock 'n' roll loved Las Vegas. Quite often in Vegas, you will run into an Elvis impersonator in his jewelled jumpsuit and trademark hair. He began a two-week residency on the Las Vegas Strip at the New Frontier Casino Hotel. This came just 12 weeks after the release of Heartbreak Hotel. He even starred with Ann Margaret in the film Viva Las Vegas in 1964, a musical that would later become Las Vegas' anthem. On 1st May 1967 went ahead to get married to Priscilla Beaulieu in their suite at the Aladdin hotel in Vegas, since demolished to put up the iconic Bellagio hotel.
It is in this City that he met his great friend and fellow star Tom Jones. Photos of him performing in Vegas show the King of Rock n roll at his peak in the city he loved. His shows were electric and he was once even scheduled for 51 shows at the International Hotel.
Frank Sinatra
This photo of Frank Sinatra performing at the Sand Hotel says it all. Having made his debut in the Desert Inn in September 1951, Vegas became his home. Considered the beating heart of Sin City, Frank Sinatra and his Rat Pack members performed at the Sands Hotel and Casino thrice a year. Therefore, it came as no surprise when he acquired shares with the hotel. His first live album, orchestrated by Quincy Jones, was recorded at this very hotel in 1966 and it was titled 'Sinatra at the Sands'. In 1967, Frank Sinatra signed a three-year deal to perform live at the newly opened Caesar's Palace.
The Riviera
This hotel and casino was the first of its kind and gave rise to the city's mega hotel resorts. It prompted the construction of the brightest high-rise hotels in the city. Driving down the Vegas strip, you see just how many giant establishments have followed suit. The famed Hotel and Casino was however closed in 2015 after 60 years. One of Vegas' most iconic photos is of the bright Riviera.
The Riviera was open from 1955 all the way to 2015. During the Casino's 60 year run, the Riv would be home to World Class Performances from Celebrities like Frank Sinatra, and Liberace. The Riviera would also be home to many controversies due to murders associated with the resort.
Dean Martin and Frank Sinatra
In 1960, Bob Willoughby was able to capture Dean Martin and Frank Sinatra at a blackjack table in the Sand Hotel and Casino. Who wouldn't love to see the Swing singers play a hand? The Rat Pack were the embodiment of Vegas culture and they designed Vegas showbiz as it is today.
After this show originally aired in 1965 on a closed-circuit TV transmission under the title The Frank Sinatra Spectacular, an edited version was screened during 1997 in the NYC/L.A. theaters of the Museum of Television & Radio as The Rat Pack Captured: The Only Television Performance. The 90-minute version telecast on Nick at Nite's TV Land in 1998 was part of The Museum of Television & Radio Showcase series. The show is the only known concert recording of the Rat Pack, capturing the on-stage antics and raucous camaraderie that Frank Sinatra, Sammy Davis Jr., and Dean Martin made famous at the Sands Hotel in Las Vegas during the five years following their appearance together in the Vegas casino caper comedy Ocean's 11 (1960). On June 20, 1965, Frank Sinatra organized a "summit meeting" of the Rat Pack in St. Louis as a benefit for Dismas House of St. Louis, the first halfway house for ex-convicts. Staged at St. Louis' Kiel Opera House, the evening was televised via closed-circuit to select locations, where ticket buyers watched the live performance on screen. Martin, Davis, and Sinatra each take turns in the spotlight for a selection of songs. After Davis goes galvanic with his drums and vocal on "I've Got You Under My Skin," he ring-a-dings comedic chimes with ten impressions during "One for My Baby."
The Bellagio Hotel
Down went the Aladdin Hotel and up from its ashes rose the majestic $1.3 billion Bellagio Hotel. 4500 coloured lights and its water jet fountains make this photo one of the most defining shots of Las Vegas, portraying the city's brilliance and unquestionable beauty. Having featured in many movies and mainstream media the Bellagio has become an identifier of Sin City
Welcome to Vegas
The first picture that comes to anyone's mind is the bright 'Welcome to Fabulous Las Vegas Nevada' sign. This photo captures the welcome invitation to Sin City that has appeared in almost every movie scene featuring Las Vegas. This bright and flashy neon sign receives visitors to the debauchery of Sin City.
Dunes Casino Floor
In this modern world, it is quite easy for gambling enthusiasts to access South African slots by getting online and signing up to online casinos. For more information, you can click here. In the 70s, anyone interested in betting, playing slot games, Roulette, blackjack and poker had to make their way to the Dunes Casino Floor. This famous Casino offered an experience that no one wanted to miss, from its wide variety of games to the impressive chandeliers lining its ceilings.
The Dunes Hotel was imploded at October 1993 to make the way as the Bellagio Hotel. The Bellagio Hotel was built on 1994 and it was completed on 1999.
James Bond
James Bond loves Las Vegas as seen in a photo of the original Agent 007, Sean Connery, taking his pick of slots in a Vegas Casino taking a break from shooting his latest film Diamonds are forever. Terry O'Neill and shows just how relevant movies have been in the history of Las Vegas took this amazing photo.
MGM Grand Hotel
This photo taken on November 21st 1980 shows large clouds of smoke billowing out of the MGM Grand Hotel and Casino.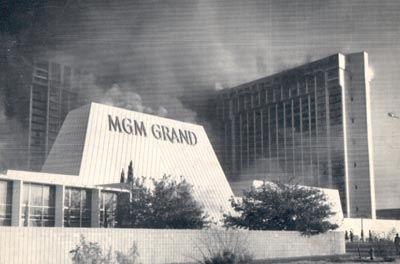 The MGM Grand fire occurred on November 21, 1980 at the MGM Grand Hotel and Casino (now Bally's Las Vegas) in Las Vegas, Nevada. The fire killed 85 people, most through smoke inhalation. The tragedy remains the worst disaster in Nevada history, and the third-worst hotel fire in modern U.S. history.
Muhammad Ali & the Sugar Rays
Vegas is known for holding some of the world's most intriguing boxing matches at the MGM Grand. This photo of some of the greatest boxers of all time meeting in Sin City therefore comes as no surprise.
Muhammad Ali, Sugar Ray Robinson and Sugar Ray Leonard beaming in friendly boxer's poses is a staple for the boxing culture in Vegas.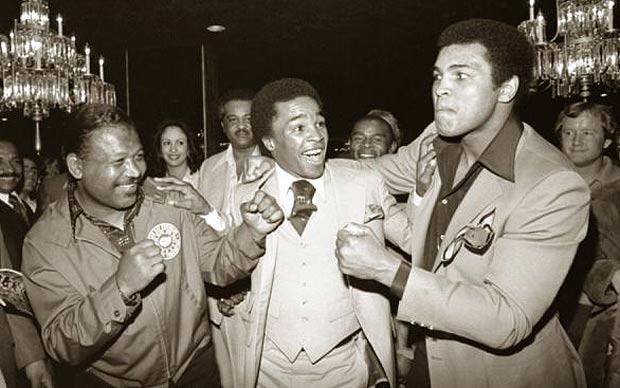 The Little White Chapel
To date a tradition holds in this chapel. This was the place for immediate marriages and still is to date.
This chapel has made many cameo appearances in movies over the years. The likes of Billy Ray Cyrus and Jon Bon Jovi said their vows here. This historic spot has been the site for many iconic celebrity weddings.
Around 120,000 marriage ceremonies are performed each year in Fabulous Las Vegas. Ceremony must be performed by a licensed Marriage Officiant who has been issued a valid Certificate of Permission by a Nevada County Clerk.
Conclusion
The beauty and brilliance of Las Vegas cannot be fully captured in a still image. This city is defined by its activity, its culture and style. These photos give us a look into some of the most defining and memorable moments in history that made Las Vegas what it is today.