Are you tired of your bulging belly and those Googly-woogly cheeks? Relax! You are not alone in your battle with bulge. Our dear Bollywood stars too have faced their share of "weighty" issues in the past.



So, worry not! If they can do it, so can you. But for now just sit back and enjoy the ride as we look at the celebs who went from Fat to Fit!



Fat and Fit, both words are related directly to an individual's health. Now days, everyone wants to be fit and fine irrespective of one's field. Fit body is the most important when it comes to entertainment world. Let's have a look on few actresses who were fat in past and fit in present.
1. Parineeti Chopra

The actress has always brightened up the screen with her vivacious portrayals. But of late, we have been witnessing a fitter and slimmer Parineeti, everyday! Results are here for all to see – Miss Chopra has absolutely rocked her latest photoshoot for The Juice magazine. She looks super toned and in shape – simply wow!
Parineeti Chopra Weight
Now – 58 Kg
Before – 86 Kg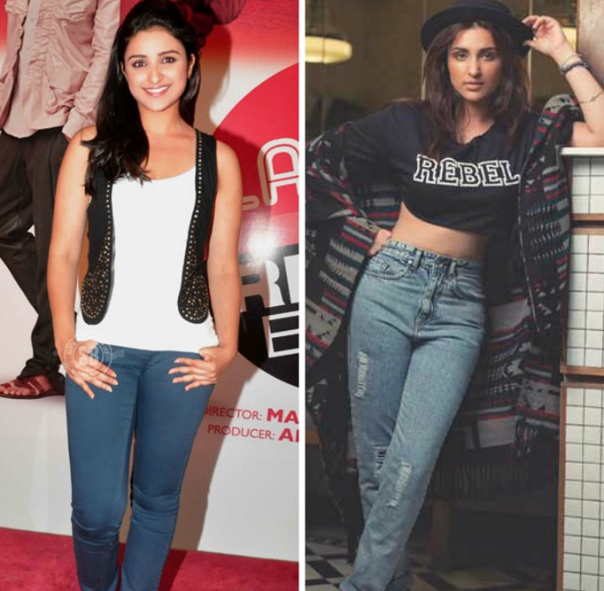 2. Bhumi Pednekar

When we saw Bhumi in Dum Laga Ke Haisha earlier this year, we noticed two things – one, a potential actress, and two, an overweight potential actress. Bhumi began shedding weight like it was mere cakewalk. Her transformation – from fat to fit to fantastic – surely took us by storm!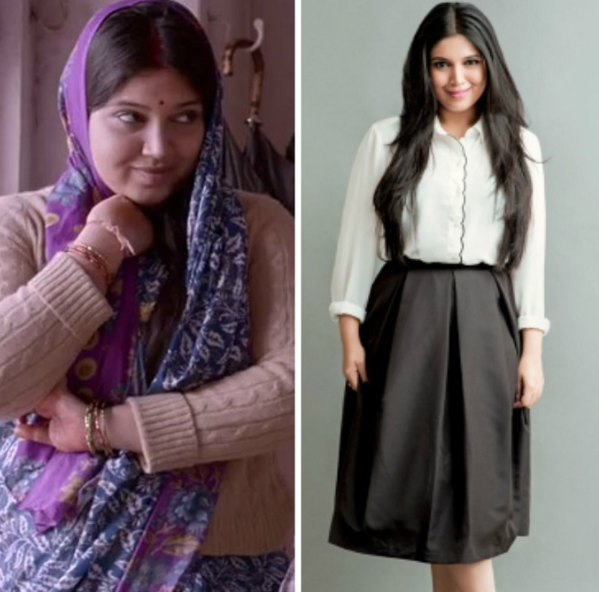 3. Sonakshi Sinha

Sonakshi has come a long way since her Dabangg days. Yup, she dropped a significant number of kilos before she entered films, but still, she wasn't the fittest. Upon realizing that, Sonakshi didn't waste any moment and began revamping herself. Soon, we noticed a newer, fresher and more fabulous Miss Sinha before us.
Sonakshi Sinha Weight
Before – 94 Kg
Now – 60 Kg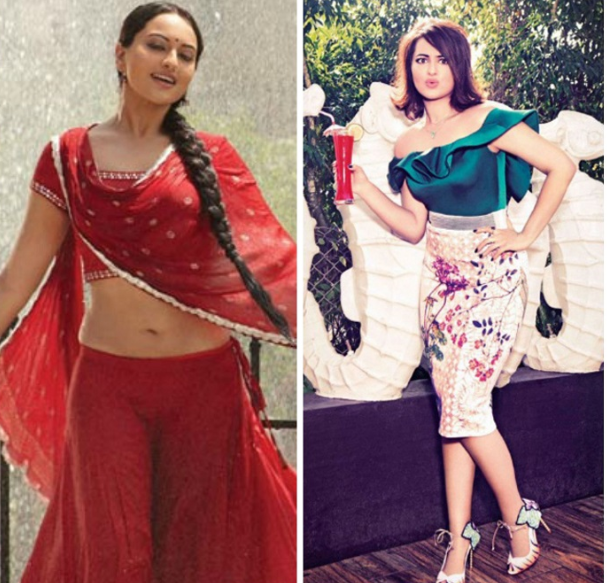 4. Kareena Kapoor

Much before she stormed us with the Size-Zero mantra, Kareena was quite a plump babe. Remember the newcomer in Refugee? A much chubbier and flabbier Bebo was a long way away from enchanting us with her physical appearance. And came out a diva who stunned us with her enviable, toned curves and super stylish self.
Kareena Kapoor Weight
Now – 57 Kg
Before – 77 Kg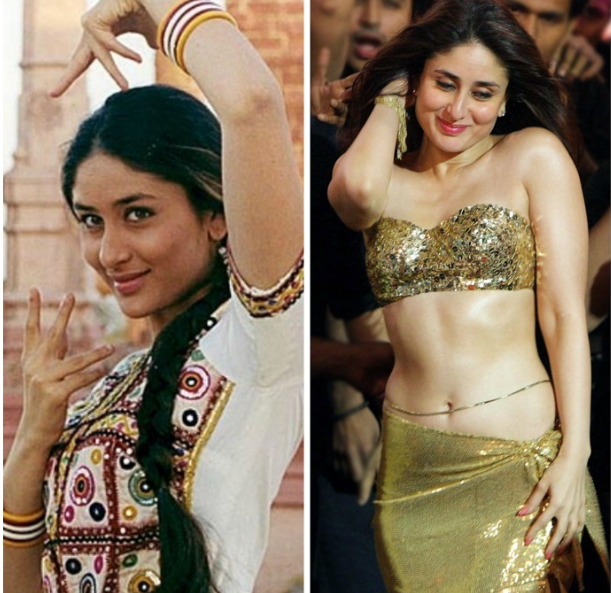 5. Katrina Kaif

Yup, Katrina Kaif! During her initial days in the industry, the leggy beauty wasn't as toned and fit as she is today. The actress, no doubt, was a pretty face, but her body needed to be toned down; it needed more flexibility and sex appeal. The girl sure worked on it and went on to become one of the hottest B-Town babes.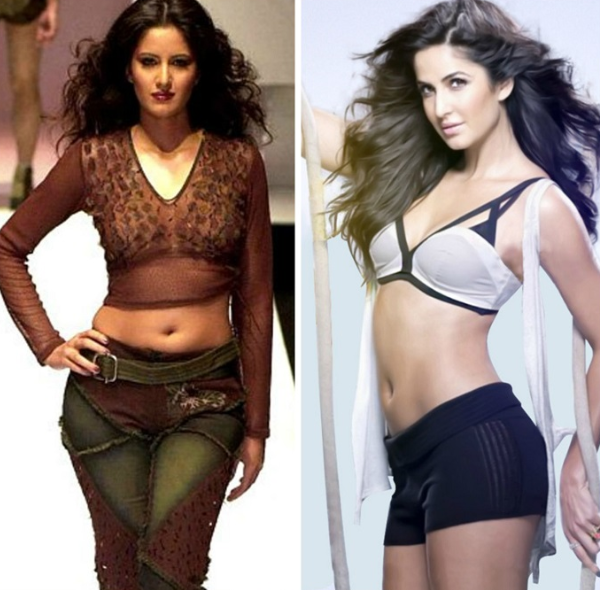 6. Aishwarya Rai Bachchan

During and post her delivery, Ash had gained layers of fat, which seemed impossible to get rid of. But the former beauty queen took her own time, and stormed one and all with her sensational makeover this year. Ash evidently rocked the Cannes 2015 with her exquisite red carpet appearances.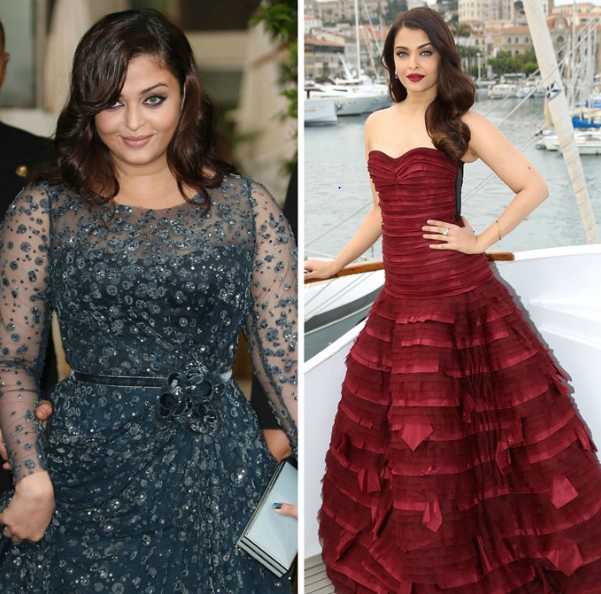 7. Shilpa Shetty

We blinked and Shilpa got back in her hottest shape! After she gave birth to her boy, the gorgeous lady too had piled on kilos, but in a matter of weeks, she was back in her sexy self!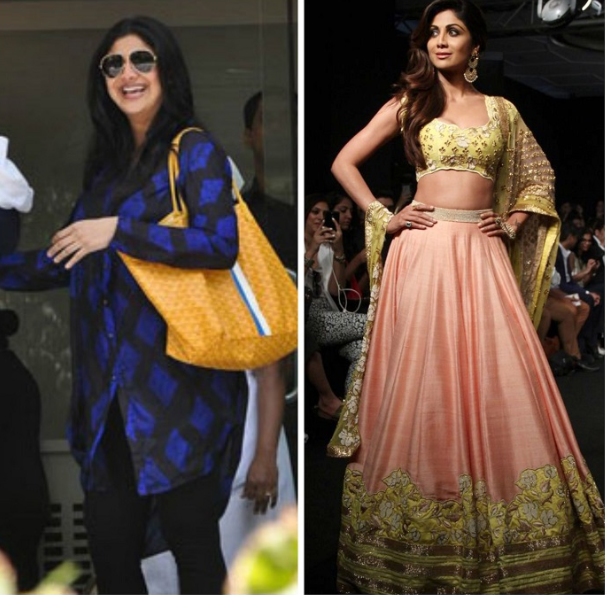 8. Huma Qureshi

There's still a long way to go for this pretty actress. Huma has, undoubtedly, lost a remarkable amount of weight since her Gangs Of Wasseypur days, and looks much lovelier now, but we are yet to see a magical makeover on her!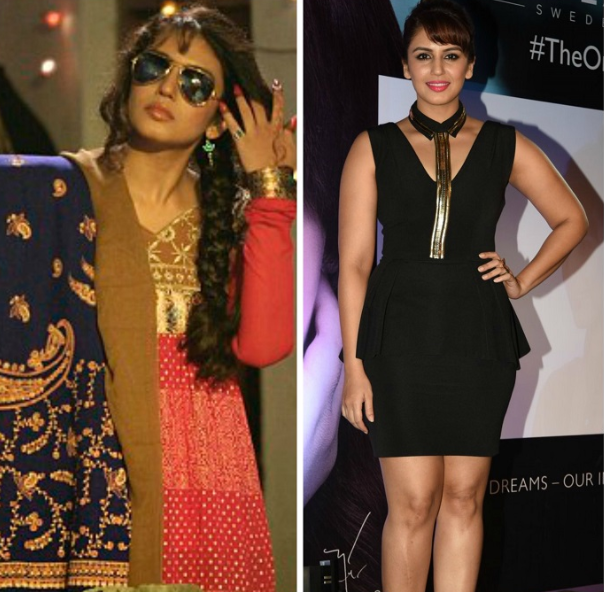 9. Zarine Khan

Zarine was tagged as Katrina lookalike as she entered Hindi films with Veer. But that was not all – Zarine was called Fat-Kat because she sure looked a lot like Miss Kaif but was quite flabby at the same time. Khan began working on her body and her efforts have definitely borne fruit; she may not have been able to bag meaty roles, but Zarine has certainly attained a hot-bod to boast of.
Zarine Khan Weight
Now – 57 Kg
Before – 100 Kg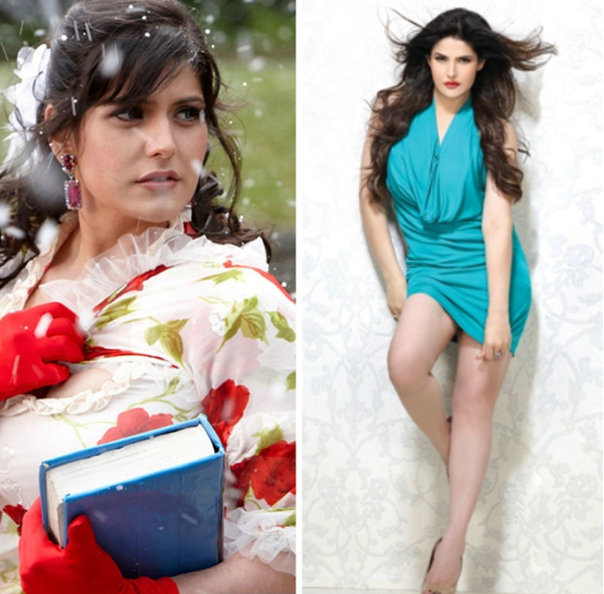 Also Read:
Male Beauty Standards Around The World
Inspiring Wounded War Veterans Pics – They Can Still Be Hot Calendar Models
What do you think About this Article?
We want to hear from you ! Share your comments below.
[divider scroll_text="Back To Top"]