Talented Russian photographer Vadim Trunov has had close encounters with squirrels before, but this is the first time we've seen his photos of squirrels playing or shooting photos of each other! The photographer recently published some photos he's captured of squirrels that seem to be building snowmen or playing volleyball with nuts.

1.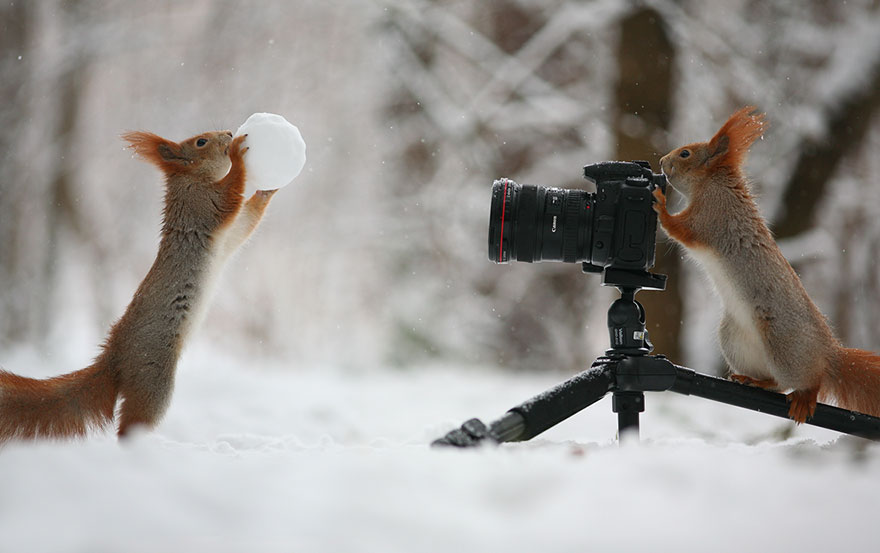 2.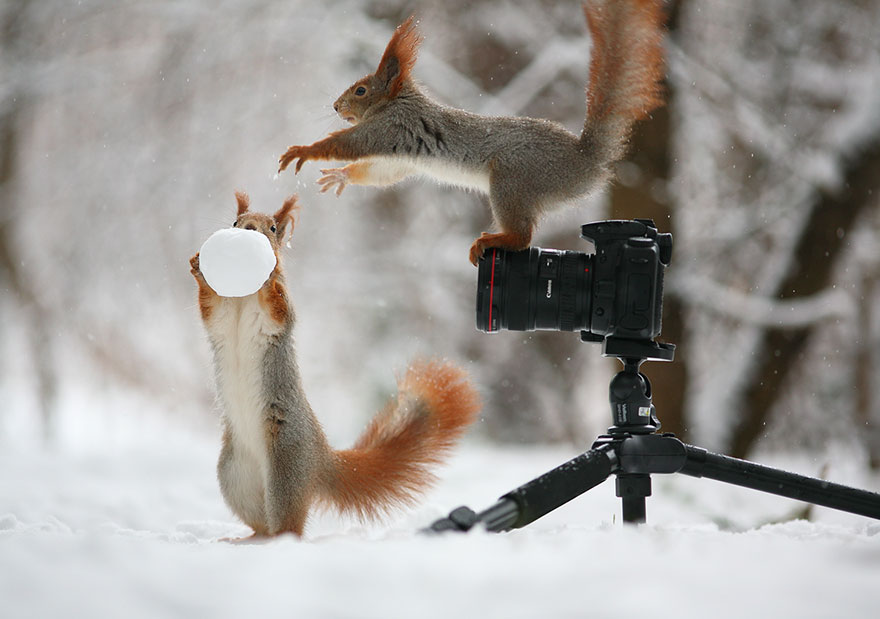 3.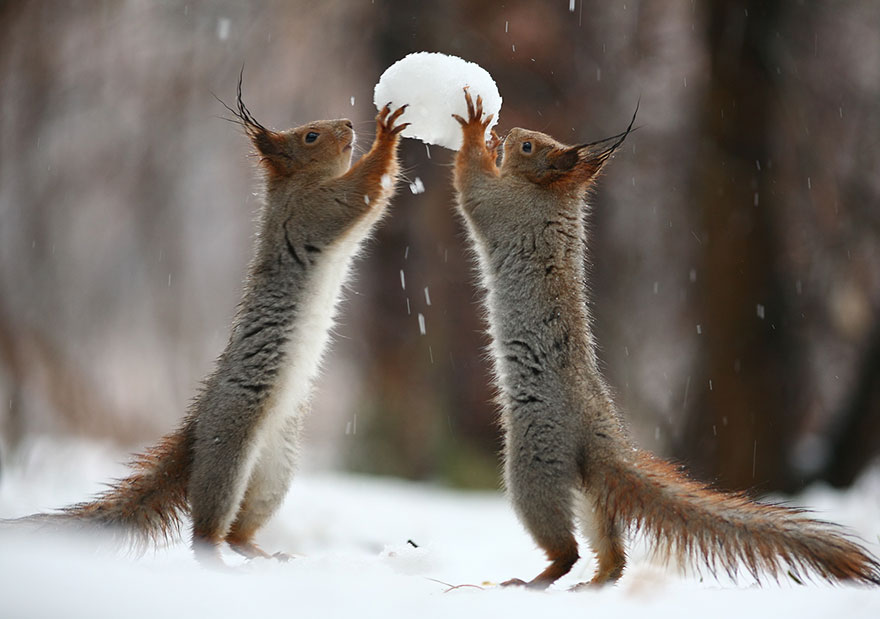 4.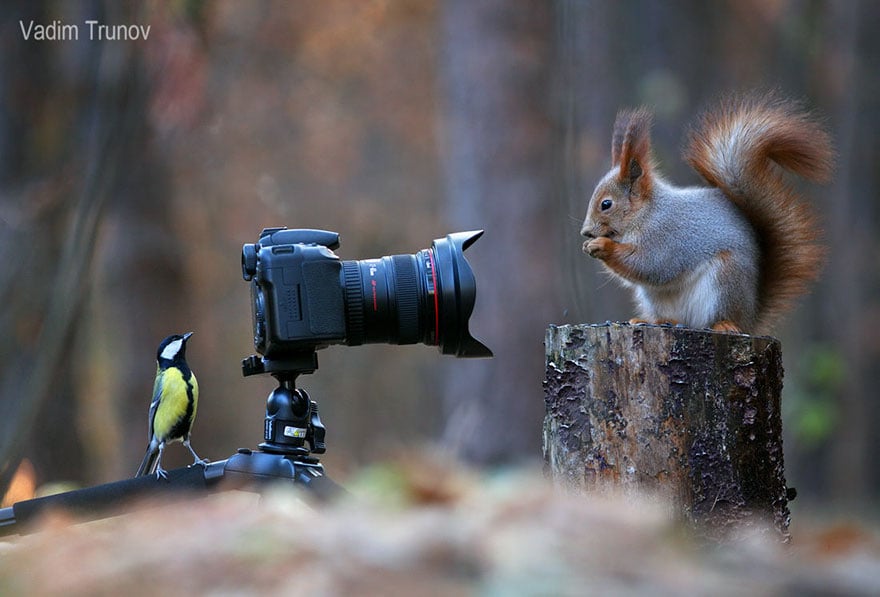 5.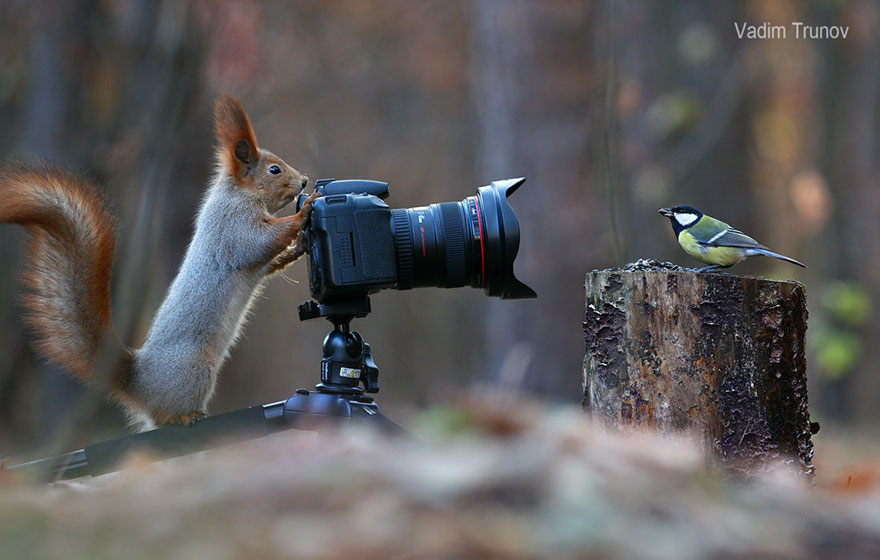 6.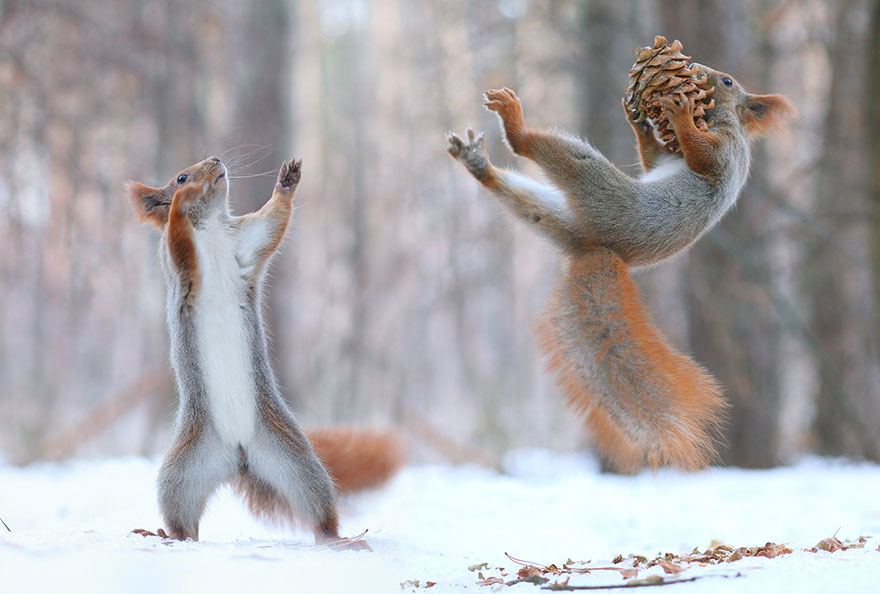 7.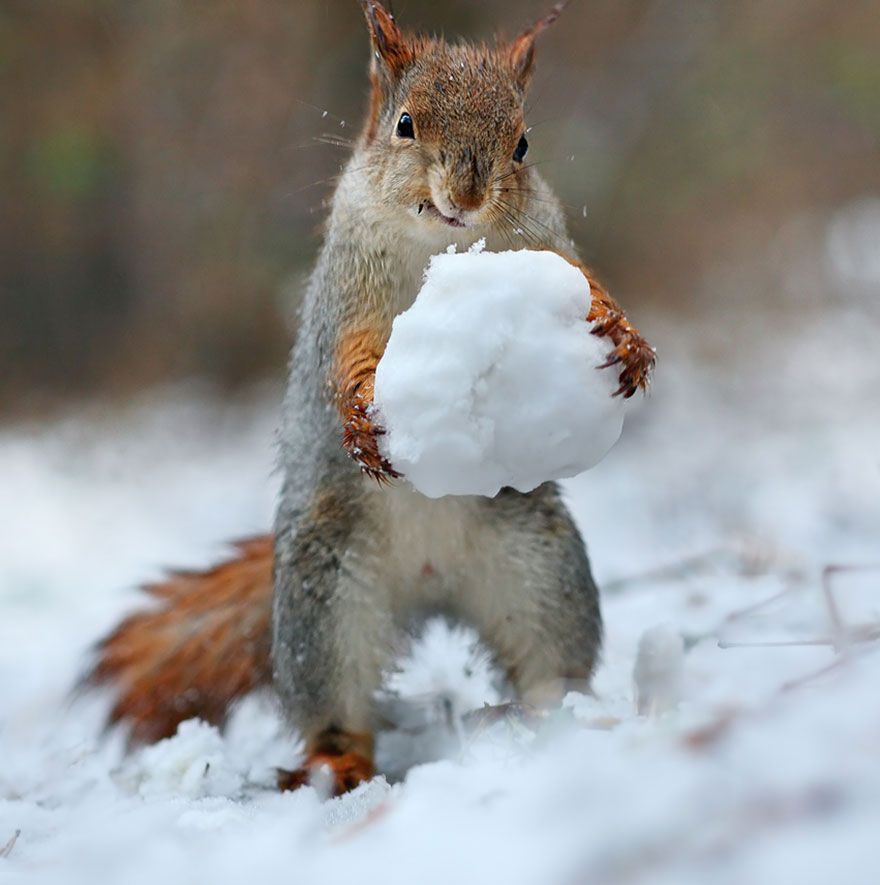 8.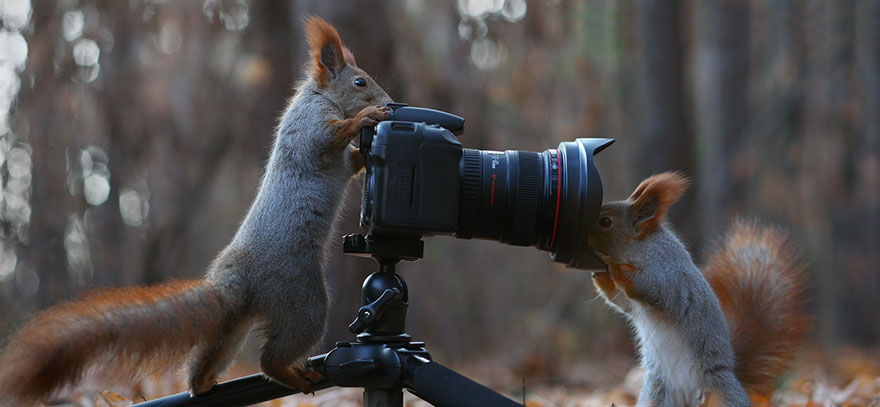 9.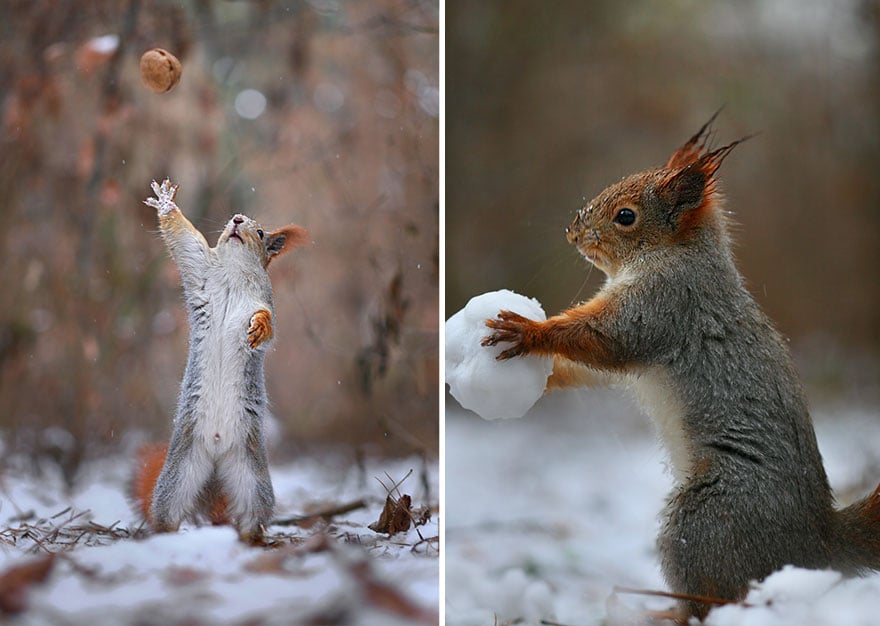 10.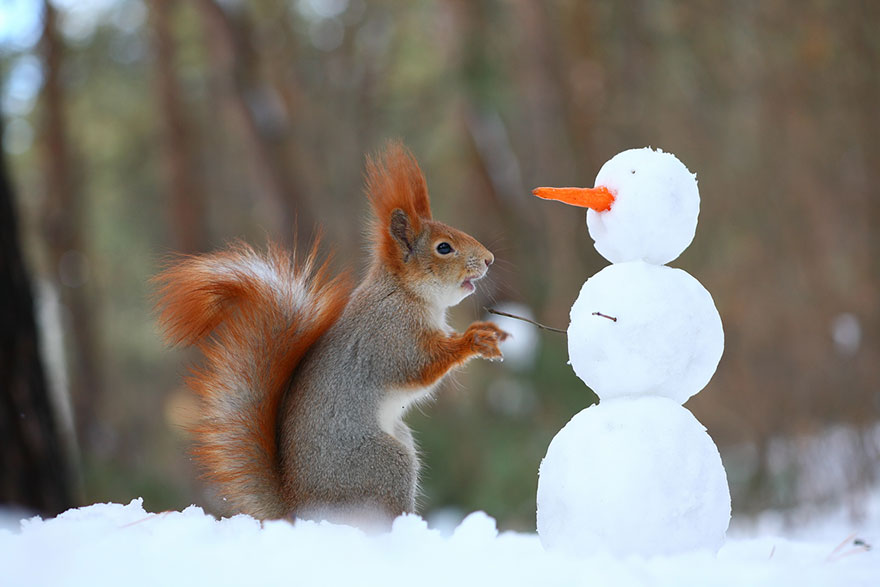 11.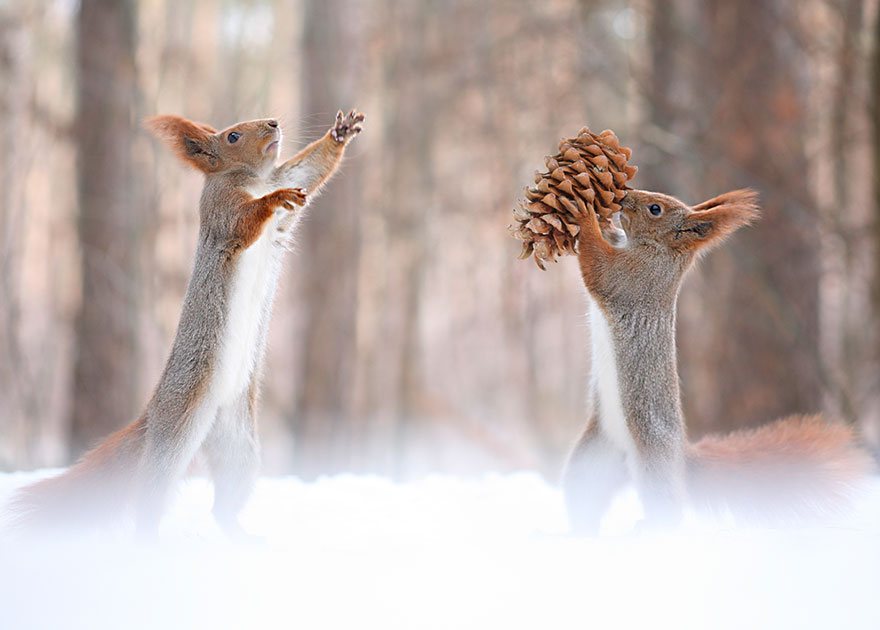 12.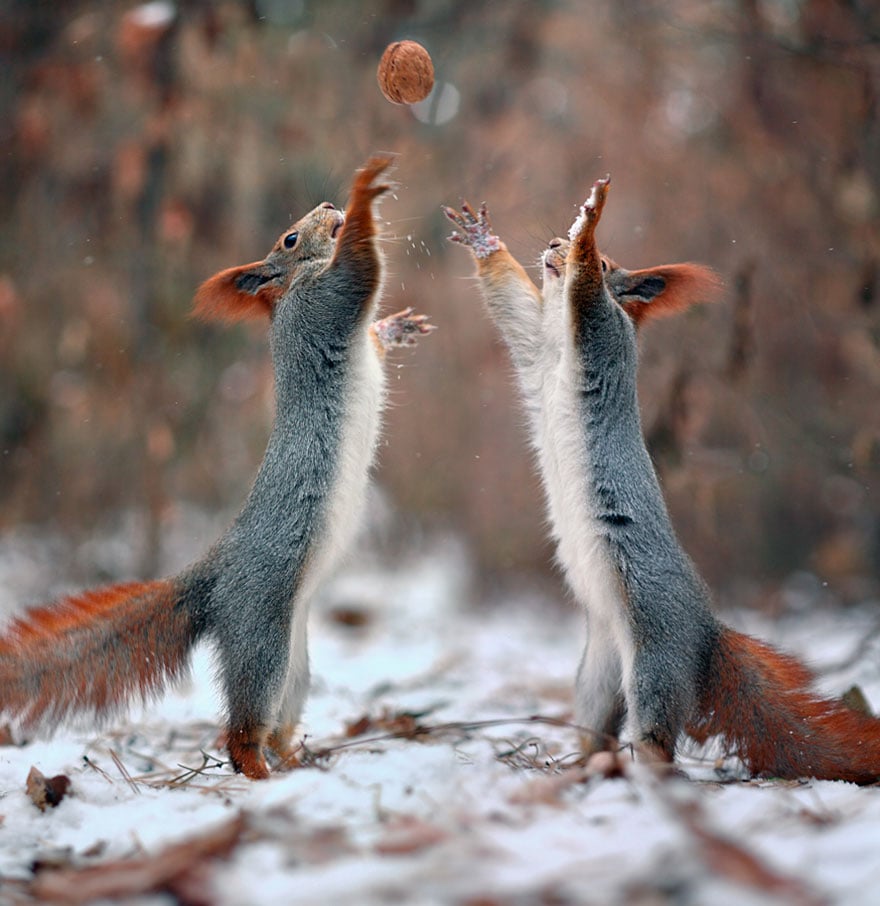 13.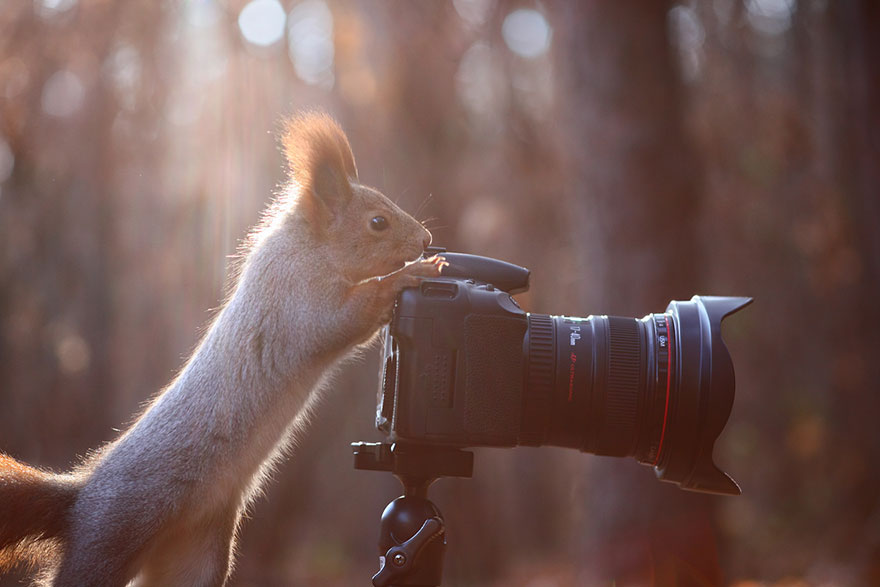 What do you think About this Article?
We want to hear from you ! Share your comments below.

H/T: dailymail
[divider scroll_text="Back To Top"]