It took 68 Years to break the silence and to acknowledge "THE WALL" which turned "WE" into "YOU" &"ME".
It is an open letter to our dearest neighbour Pakistan, showing the future with no wall between us.
This video will surely help in spreading love and peace in each & every corner of both the sides.
Let us all come together to stand in unity and fight the people who still want us to remain divided.
[youtube height="500″ width="800″]https://www.youtube.com/watch?v=F3GGbMkfvwI[/youtube]
Also Read: Pakistani Talent In Harvard University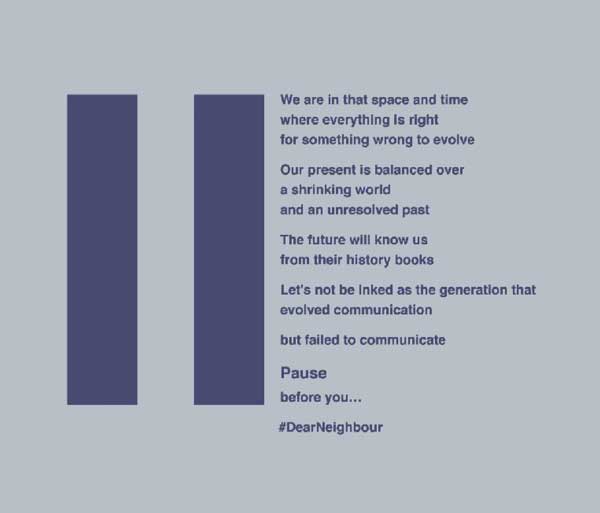 [divider scroll_text="Back To Top"]