Unsurprisingly, most people know very few facts about Bhutan. In fact, lots of experienced travelers aren't even sure where Bhutan is located!
Where Is Bhutan?
Surrounded by the Himalayas, Bhutan is a small country sandwiched between India and Tibet, just east of Nepal and north of Bangladesh. Bhutan is considered to be part of South Asia. Bhutan is a Buddhist kingdom situated on the Himalayas' eastern edge. The kingdom is famous for its monasteries, fortresses, and its breathtaking landscapes. Until recently, Bhutan remained tucked away from the rest of the world, making it a very difficult place to visit. Unsurprisingly, facts about Bhutan have proved meager and elusive.
Here are a 20 Interesting facts about mysterious kingdom Bhutan that will interest you:
1. The United Nations recognized Bhutan as a country only in 1974.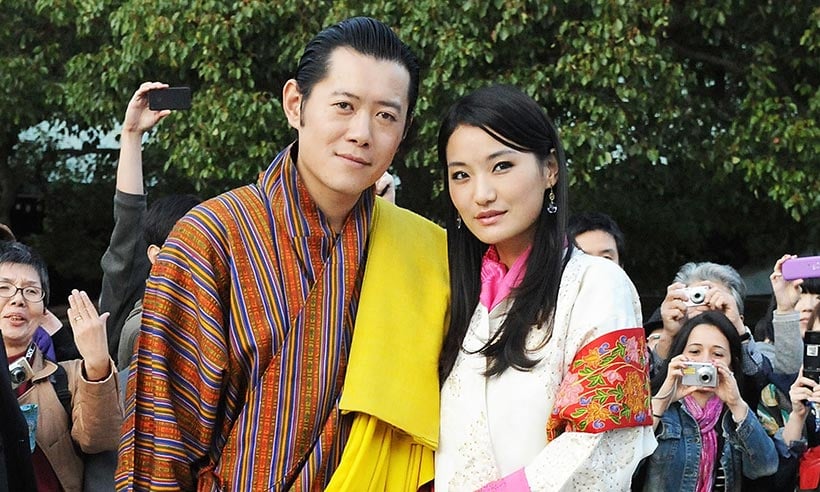 The King and Queen of Bhutan
2. Bhutan Meaning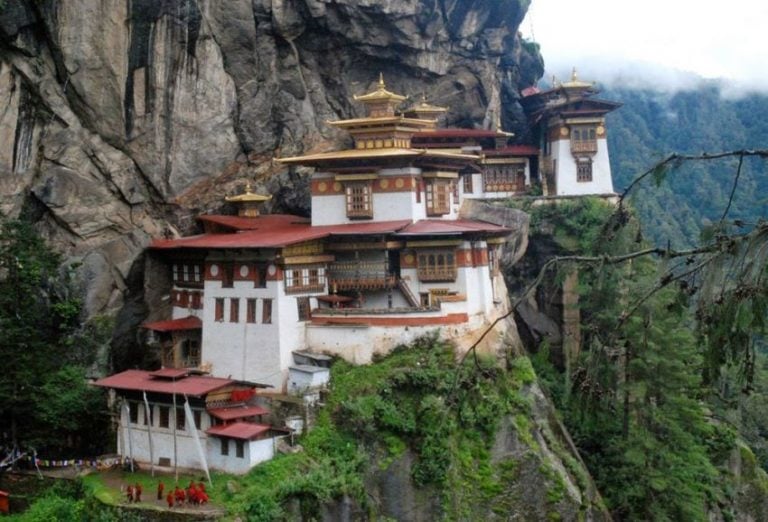 The word "Bhutan" translates to "Land of the Thunder Dragon." It earned the nickname because of the fierce storms that often roll in from the Himalayas. Some says  Origin of the name Bhutan may be derived from the Sanskrit Bhotanta which means "the end of Tibet," or the Sanskrit Bhu-attan, meaning "highlands."
3. Carbon Negative Country

Bhutan is the first country in the world with specific constitutional obligations on its people to protect the environment. Among its requirements: At least 60 percent of the nation must remain under forest cover at all times making it the world's only 'Carbon Sink', that is; it absorbs more Carbondioxide (CO2) than it gives out.
4. No GDP In Bhutan Rather Gross National Happiness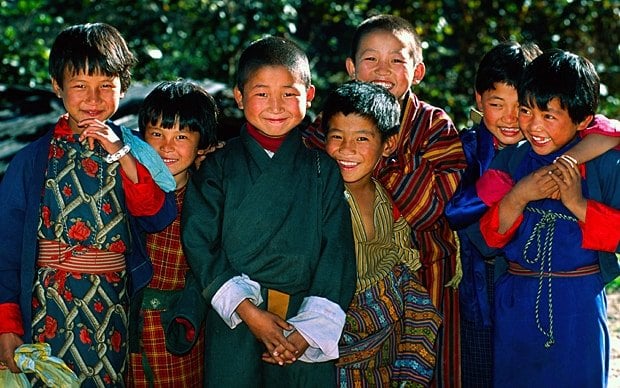 Rather than using the GDP as an economic index, Bhutan measures its overall "health" through the four pillars: sustainable development, environmental protection, cultural preservation, and good governance, which together form the Gross National Happiness or GNH.
5. No Traffic Light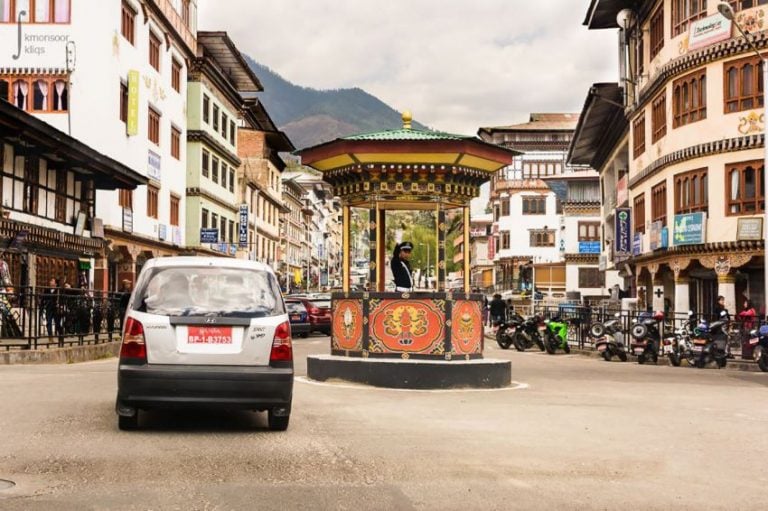 Thimpu is one of just two capital cities in Asia that does not have a single traffic light. (The other is Pyongyang, North Korea.) There was such public outcry when local officials installed a single signal that it was quickly removed, and a traffic officer wasre-assigned to the intersection.
6. Banned Tobacco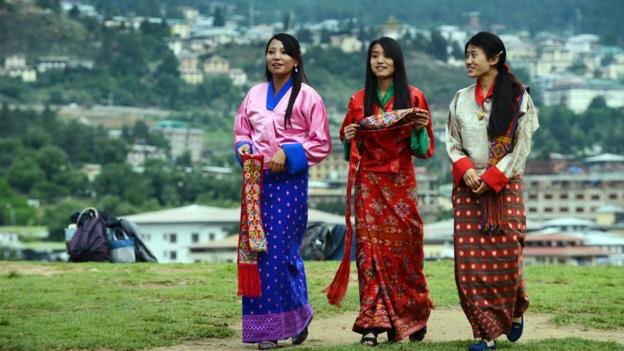 Bhutan is the only nation in the world where the sale of tobacco is banned. Bhutan is the only country in the world to completely outlaw the cultivation, harvesting, production, and sale of tobacco and tobacco products under the Tobacco Control Act of Bhutan 2010.
7. Highest unclimbed mountain in the world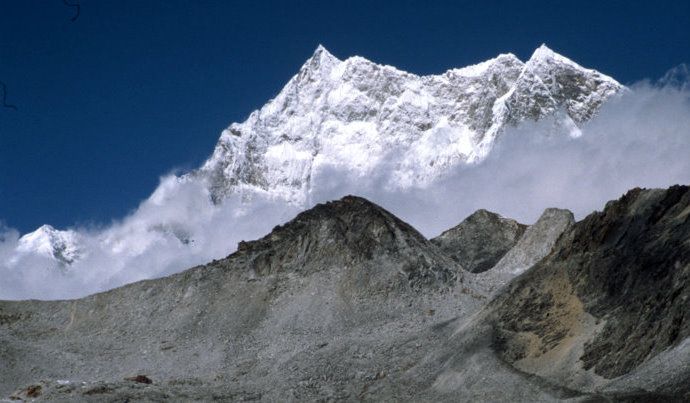 At 24,840 feet, Gangkhar Puensum is the highest point in Bhutan—and the highest unclimbed mountain in the world. Gangkhar Puensum is the highest mountain in Bhutan. The mountain is the 40th highest peak in the world. Surprisingly, the mountain has still never been climbed. "Gangkhar Puensum" means "White peak of three spiritual brothers". The mountain borders Tibet and is a disputed territory. The Chinese maps put the mountain on the border, but other sources show the mountain in Bhutan.
8. Meshu Meshu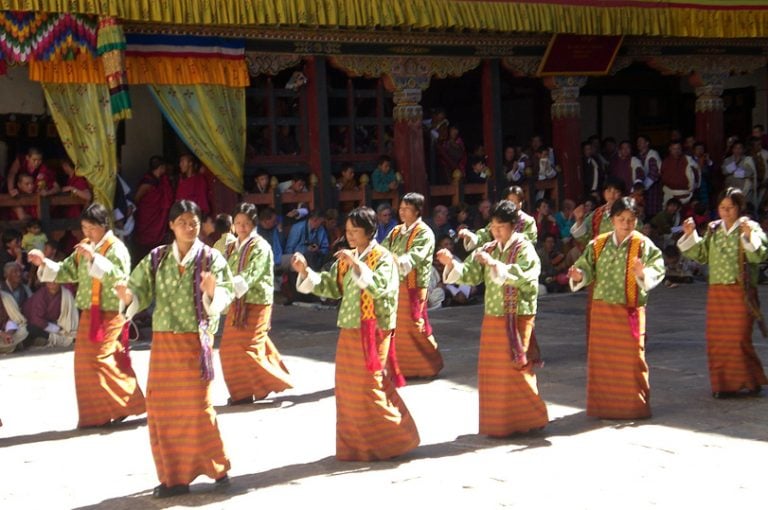 Bhutanese manners dictate that you are to refuse food whenever it's offered to you. The tradition is to say the words "meshu meshu" and cover your mouth with your hands. You can give in, though, after two or three offers.
9. Prison for killing Bird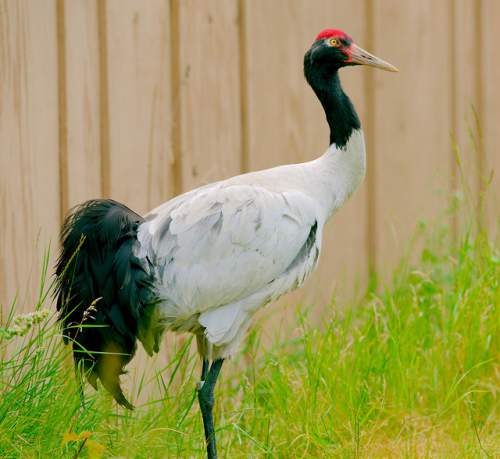 Anyone found guilty of killing a highly endangered and culturally sacred black-necked crane could be sentenced to life in prison.
10. No Television No Internet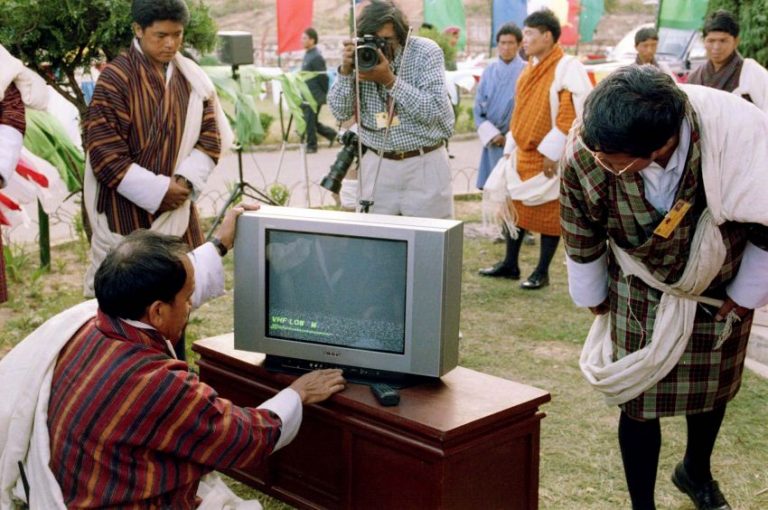 Bhutan is one of the last countries in the world to introduce television to its people. The government lifted a ban on TV—and on the Internet—only 11 years ago.
11. Phallus Paintings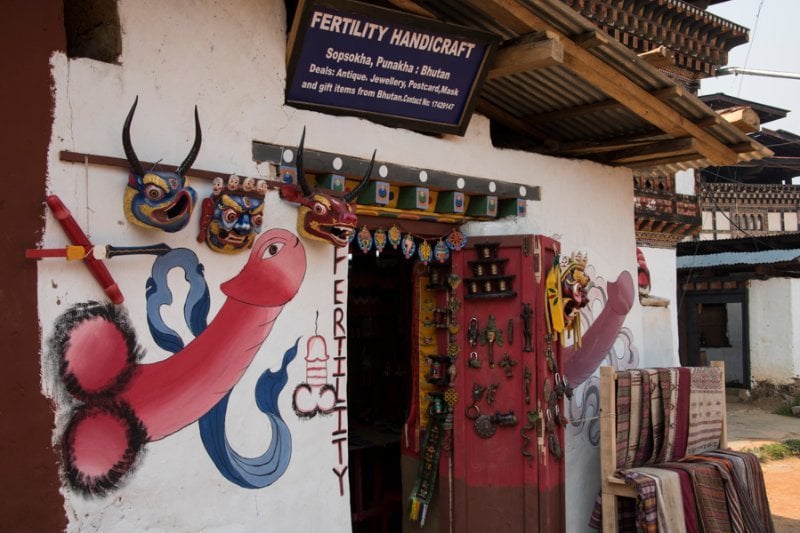 Bhutan is overwhelmingly Buddhist, with a large Hindu minority, but remains deeply superstitious. Traditional homes have carved wooden erect phalluses protruding from the main door lintels to ward off evil spirits. A heavy emphasis is placed on Buddhist teachings and Bhutanese receive free education from the government.
12. All citizens officially become one year older on New Year's Day. This way, no one forgets anyone's birthday!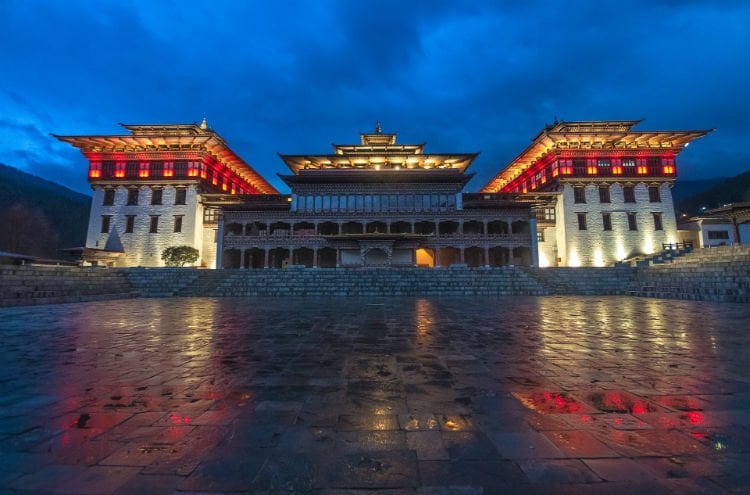 13.  Plastic bags have been banned in Bhutan since 1999.
14. Foreign Tourists Ban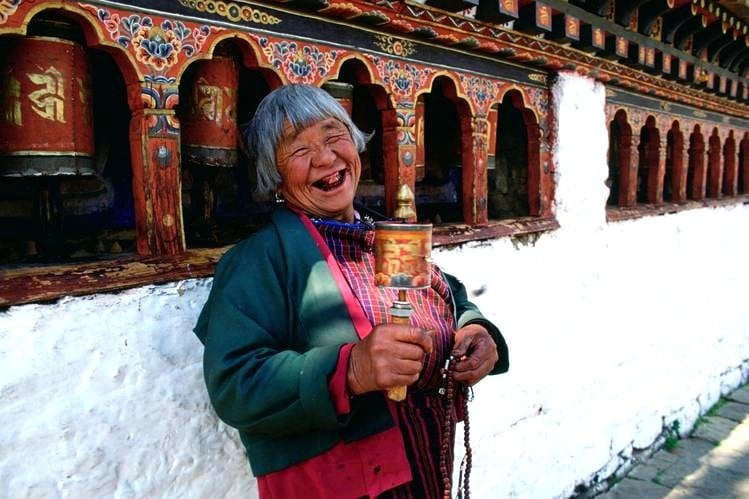 The first foreign tourists were allowed into Bhutan in 1974.
15. Happiest Asian Country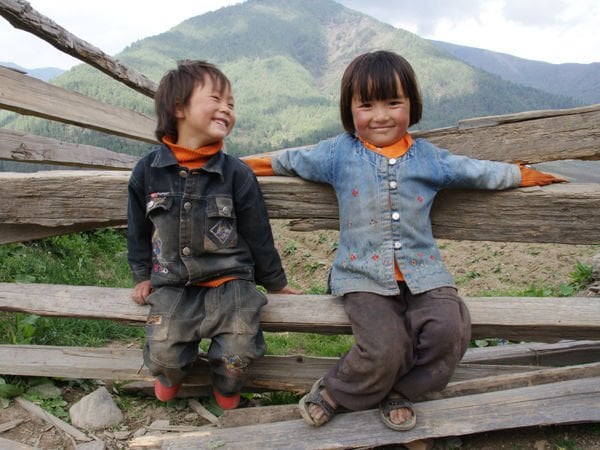 Bhutan is the happiest country in Asia, and the eighth in the world, despite widespread poverty and illiteracy. A survey pointed to the landlocked Himalayan kingdom's beautiful mountain scenery, isolated culture and strong sense of national identity as reasons for the contentment of its citizens.
16. Bhutan Geography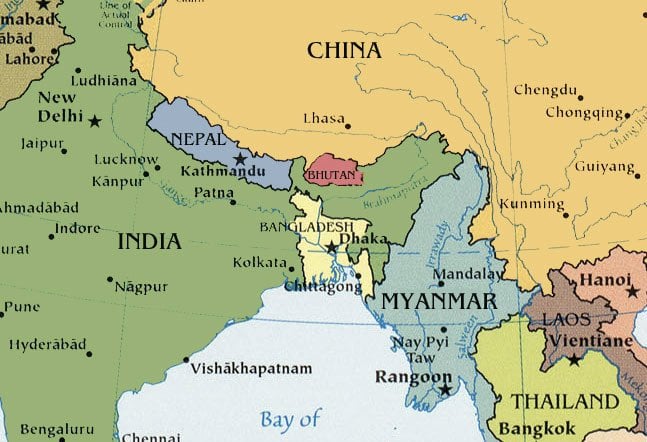 Bhutan is a landlocked country surrounded  by China to the south and India to the north. The area of Bhutan is 47,000 square kilometers. The area is less than Indiana, a Midwestern U.S. state which has an area of 94, 321 square kilometers.
17. Bhutan's National sport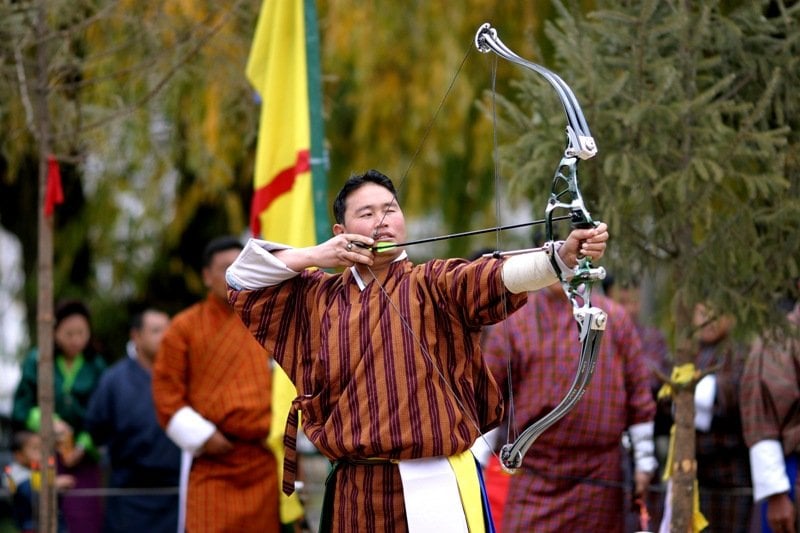 Bhutan's national sport is a form of archery in which rival teams face each other across a field, and fire sharp arrows at one another, while each team waves its arms to distract their opponents. Players battle it out wearing national costume.
18. Bhutan's National Animal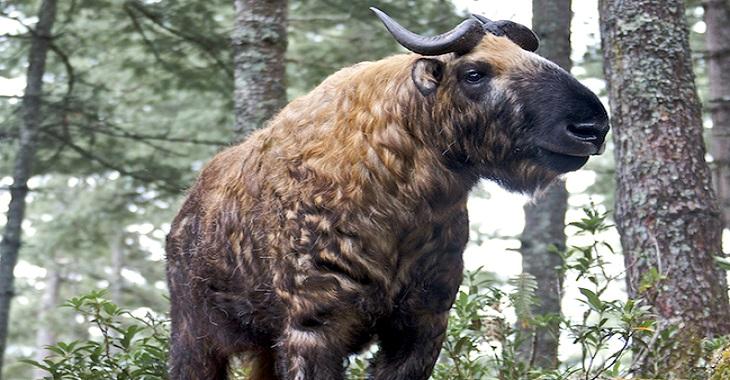 The national animal of Bhutan is the takin, an animal so unusual it is in a class all of its own, Budorcas taxicolor. Bhutanese believe their most popular saint, known as the divine madman (1455-1529), created it.
19. Young Bhutan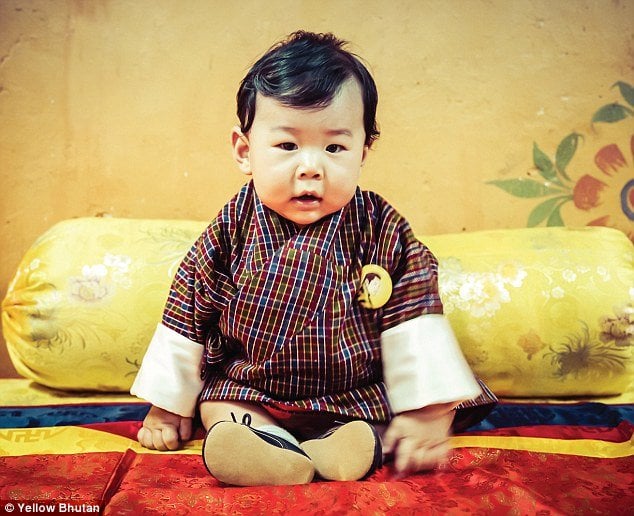 Bhutan Prince Jigme Namgyal Wangchuck wore a traditional checked robe with cream sleeved
About half of Bhutan's population are under the age of seventeen. The median age is 27.2 years. The current population of Bhutan stands at 792,370 (June 10, 2017) based on a United Nations' estimate. The population of Bhutan represents only 0.01 percent of world's total population. Bhutan has a very young population. At least 50% of the population are under seventeen.
20. World's Most Dangerous Airports Paro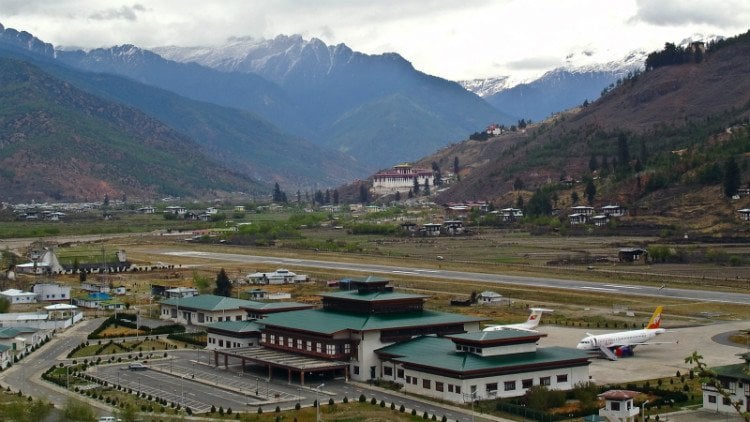 Paro Airport is the only international airport of Bhutan. Surrounded by the towering peaks of the Himalayas, Paro is one of the world's most challenging airports for pilots. In fact, only eight pilots in the world are currently certified to land there. Paro Airport is the sole international airport of Bhutan. The tiny airport situated among the steep hills of Himalayas. Flying in and out of the airport is considered to be very dangerous. The pilot has to maneuver his plane between numerous sharp peaks of the Himalayan Mountains. He has to avoid the houses situated close to the airport and land on a narrow 6,500-foot runway. A strong gust of wind, which often occurs, can easily send the plane off course. Only eight pilots are qualified to fly in and out of this dangerous airport.
Traveling to Bhutan
Bhutan is one of the most closed countries in Asia. Visiting as an independent traveler is pretty much impossible — an official tour is compulsory. Although Bhutan no longer restricts the number of tourists per year as they once did, exploring the country can be expensive. To receive a travel visa, all visitors to Bhutan must book through a government-approved tour agency and pay the full price of the trip before arrival.
The full amount of your stay is wired to the Tourism Council of Bhutan in advance; they then pay the tour operator which arranges your hotels and itinerary. Foreign travelers get very little choice of where to stay or what to do.
Some Bhutanese claim that foreign visitors are shown only what the government wants them to see. Tours are censored to maintain a false image of internal happiness.
The visa and tour agency fees to visit Bhutan average more than US $250 per day.
1. Watch YouTube Video of The Youngest Queen in the World, Jetsun Pema of Bhutan Celebrates Her 27th Birthday
2. Watch YouTube Video of Bhutanese Royal Family: King Jigme, Queen Jetsun and The Gyalsey
3. Watch YouTube Video of Bhutan (Asia) Vacation Travel Video Guide
If you enjoy this post, don't be selfish, share it with your friends via Facebook or Twitter etc. !!