People admire the rise of electric cars now days, Tesla Model S is said to be revolutionary and turned the way electric cars are marketed and accepted in the world. Every brand is trying to come up with its own electric car. However LADA had one back in 1980s.
"ELECTRO"
Soviet state commission approved LADA attempt to create an electric vehicle and recommended the car industry to start produce electric cars en masse. So in years 1980-81 there was first serial Soviet electric car produced – over fifty cars were made at first.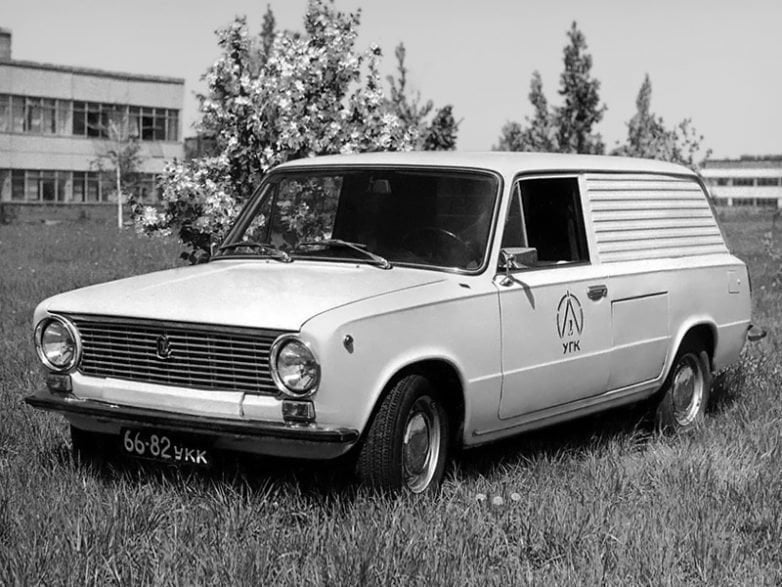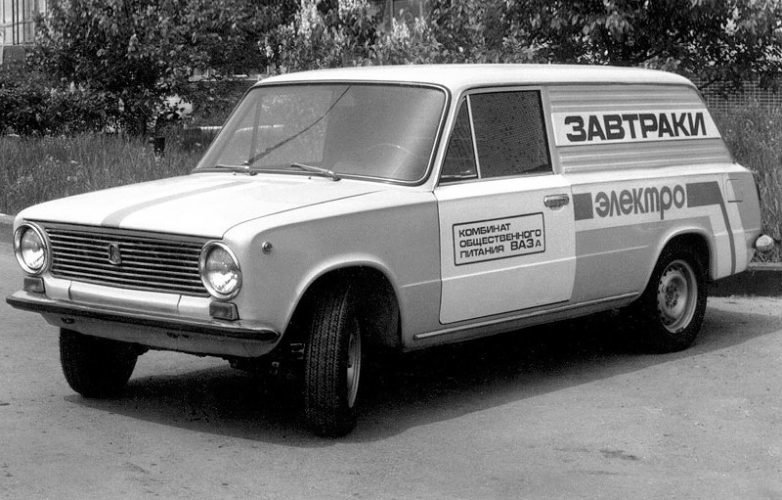 The model was numbered "VAZ (LADA) 2801″. The aluminum body hosted Nickel Zinc batteries. To service the batteries there was special hatch on the place of the rear door (see the photo above, there is a hatch where "ELECTRO" is written).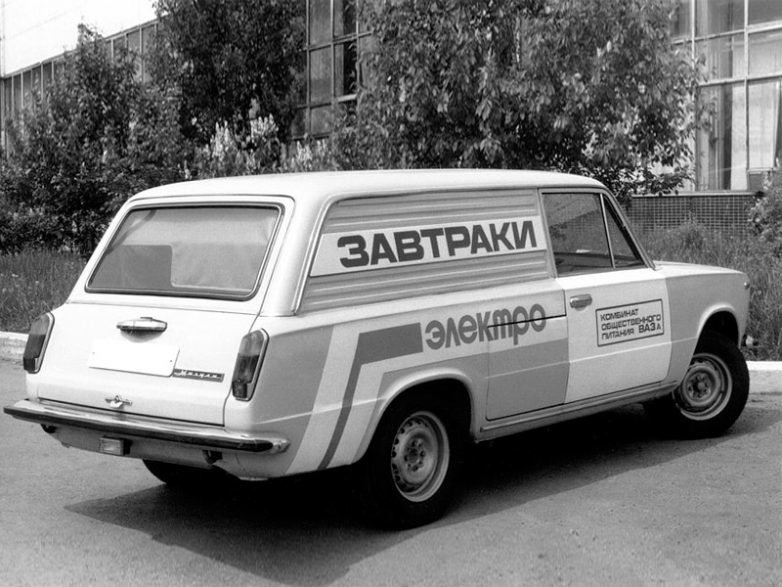 Some cars stayed in LADA native city Toglihatti, they were used for post offices, inner factory services (like delivery of lunches). The blue electric LADAs (like one above without any markings telling its electric) were used in Moscow. But most of the first electric cars were sent to Ukraine. They were working in different spheres of communistic business like TV repairs and other small service centers. Some were in Crimea, some were in Ukraine capital Kiev.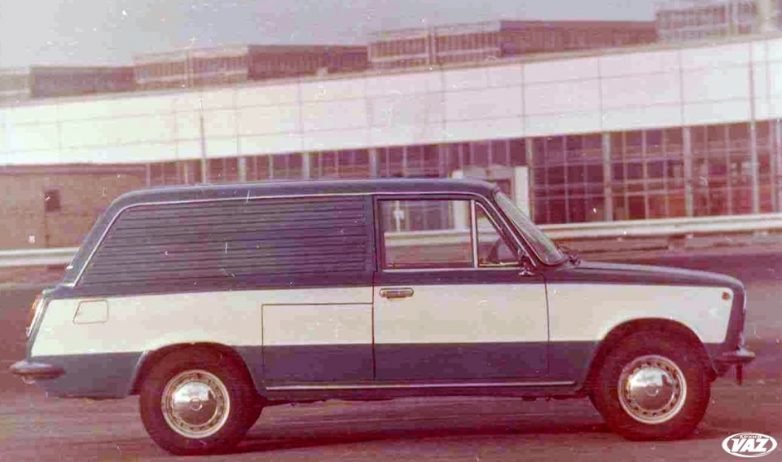 This is a rare photo of an electric LADA car from the advertisement catalogue.
The Ni-Zn batteries were a heavy load – over 380kg of weight. The engine was a 25 kWt (35 hp) which could get the car as fast as 90 km/h. And by the way the range limit was pretty fine even by modern standards – it can go over 130 km from charge to charge.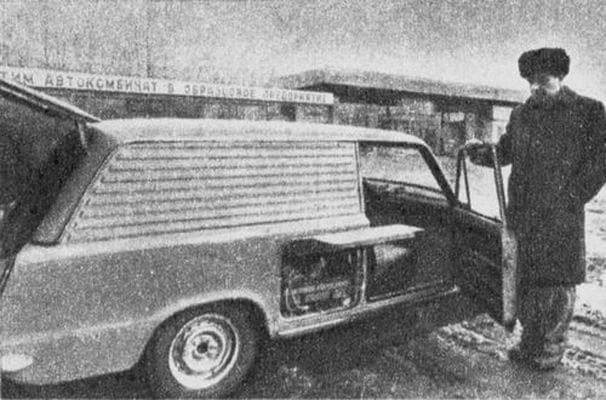 However there was little to no infrastructure of charging stations at that time in USSR. Also the initial cost of production turned out to be greater that the Soviet officials thought it would be. So they started slowing down the project of mass adoption of electric vehicles in USSR.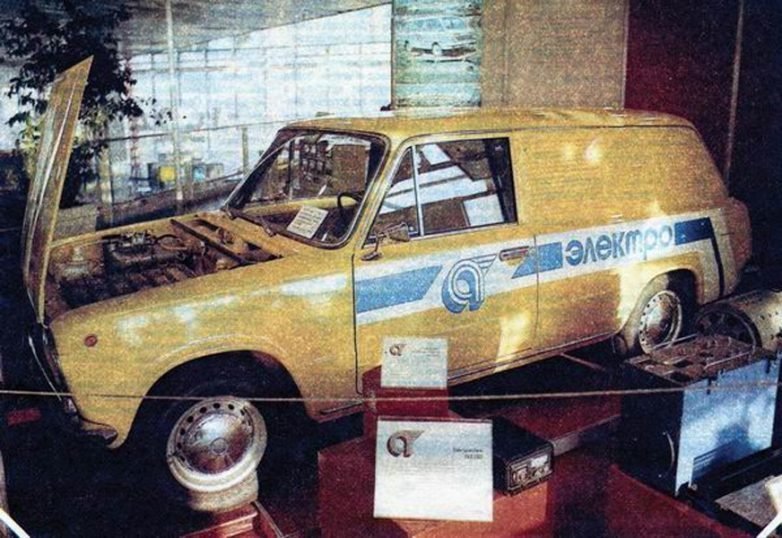 However LADA factory was given an order to continue research in terms of improving electric cars.
Weirdly enough but some experimental electric LADAs survived till our days. Most of them though have the electric engines replaced with "normal" gas gulpers.
Here are couple of those survived pre-Teslas (mainly in Ukraine where they were sent to test in real life conditions):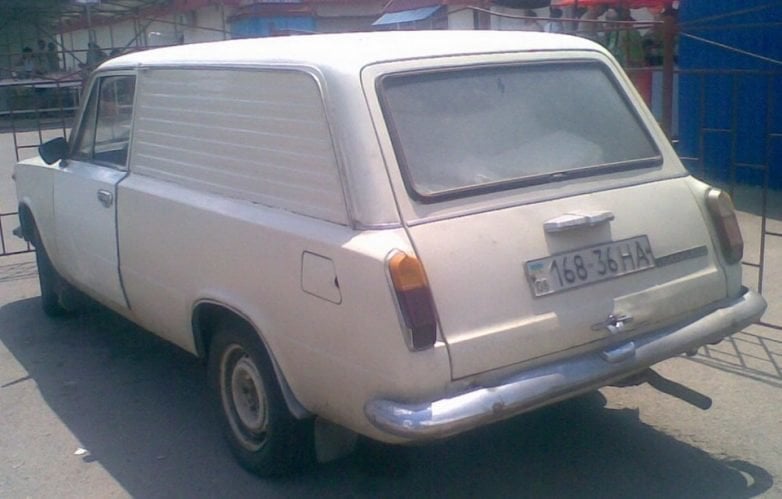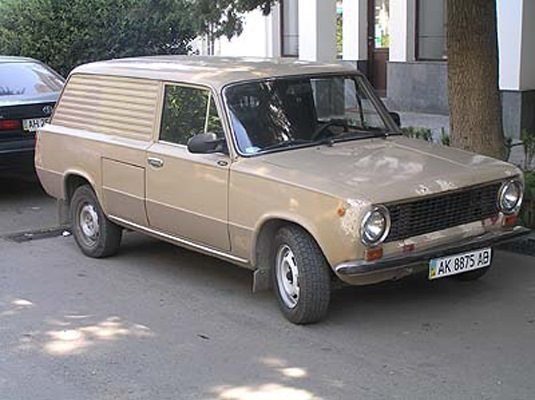 And here is a little video about that car:
"This car is different from our usual cars. It has no gas burning engine, it has no transmission, no gas tank, no stick to switch gears and even no clutch pedal. It's a very clean car and is really a must have car for a city. First practical use of LADA electric cars will be during Moscow Olympic Games 1980″.