With just a day to go to the biggest sporting event of the world, FIFA world Cup 2014, we have all the information you need regarding the groups and the fixtures.
The world cup features 32 teams divided into 8 groups and has 64 games to be played among 32 teams with 732 players on show.
Groups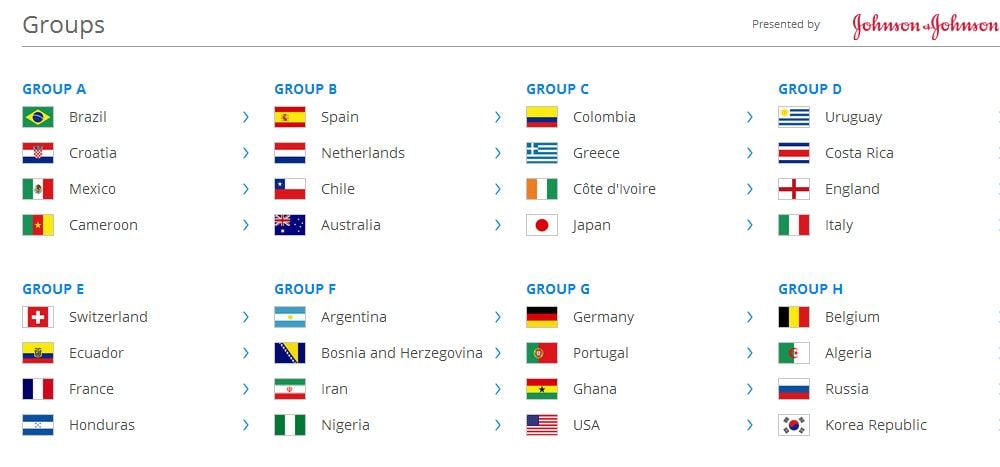 Fixtures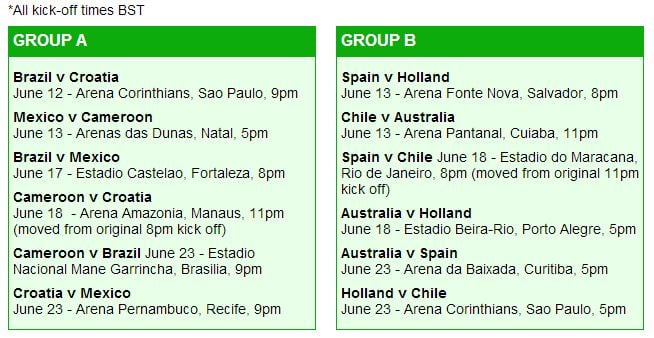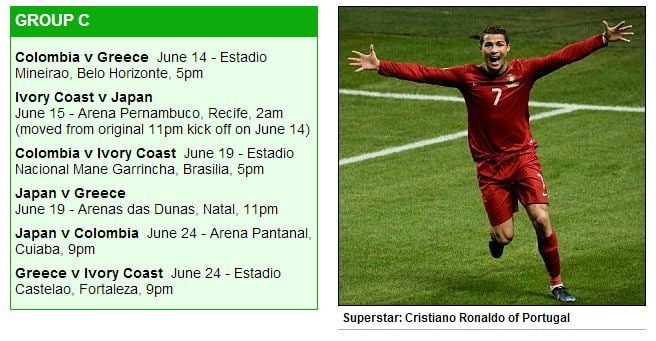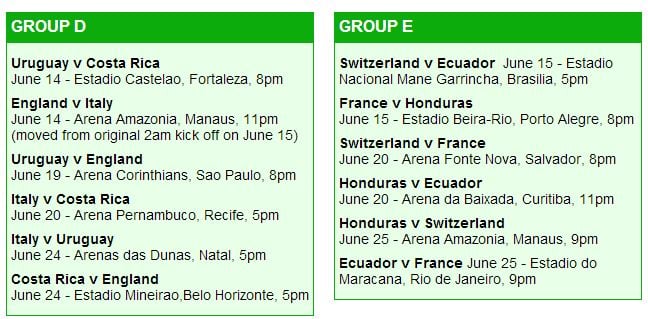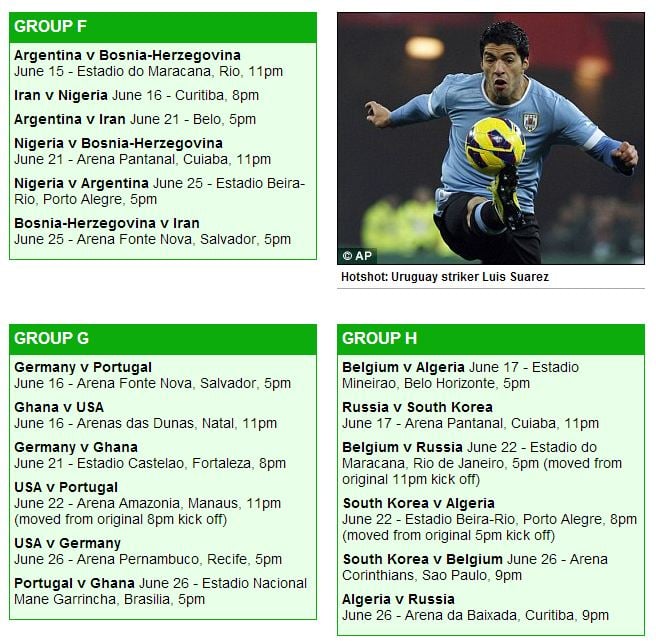 Last 16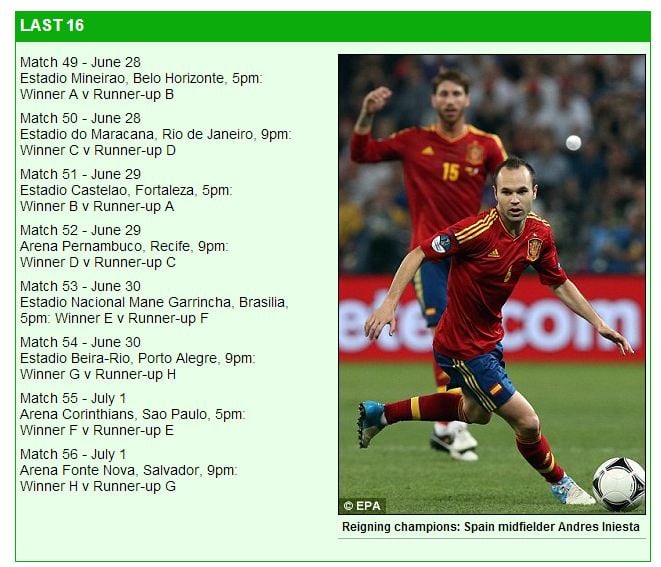 Quaterfinals & Semifinals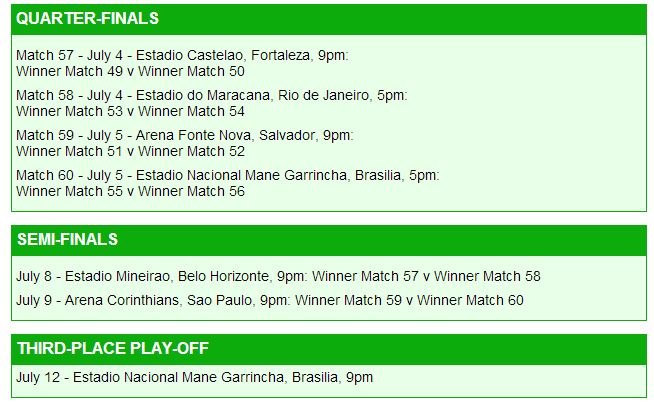 Final

Sit Back, relax and get ready to have a fun-filled one month of footballing bliss.
[divider scroll_text="Back To Top"]