One of the perfect examples of forced perspective photography is "The Leaning Tower Of Pisa", You can create funny poses with leaning tower, just simply awesome.
Tower of Pisa is the campanile, or freestanding bell tower, of the cathedral of the Italian city of Pisa, known worldwide for its unintended tilt. The Leaning Tower of Pisa is one of those monuments that you just need to cross off your bucket list. The thing is, everyone seems to have the same picture.
Here we have collected 30+ hilarious, creative & funny picture shows different ways to pose with the leaning tower of Pisa, Italy. These are the best example of forced perspective photography.
1. Karate Pose With Pisa!
This movement in front of The Leaning Tower of Pisa is a great cliche practiced by many tourists, but when it's done at the perfect moment, it's awesome.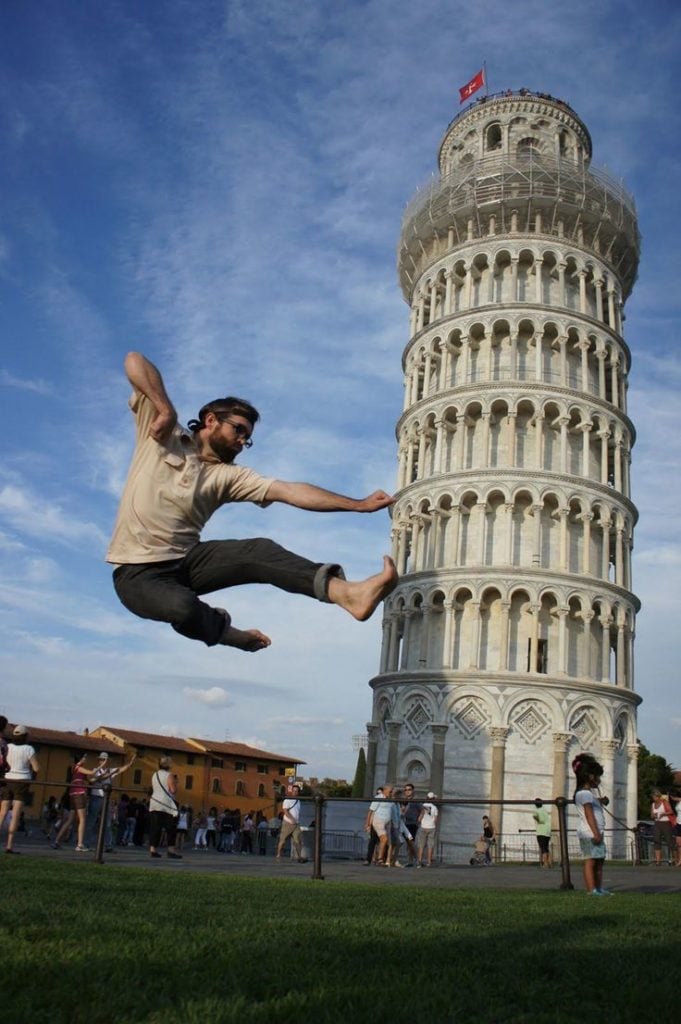 2. Relaxing Pose With Leaning Tower Of Pisa
Here's a good picture showing you exactly how to relax in Pisa.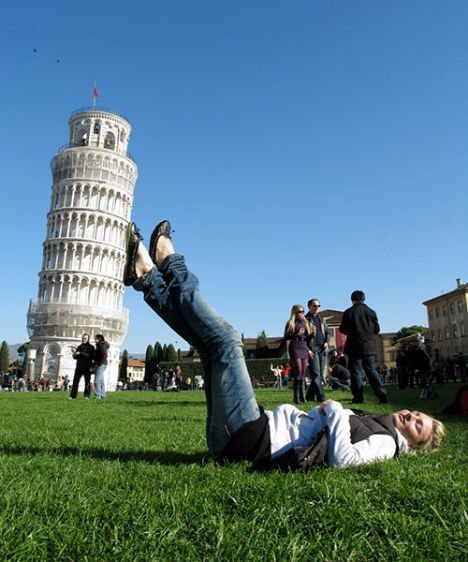 3. Awesome Creativity With Leaning Tower Of Pisa
He must be a creative thinker, and knows the best use o his assets.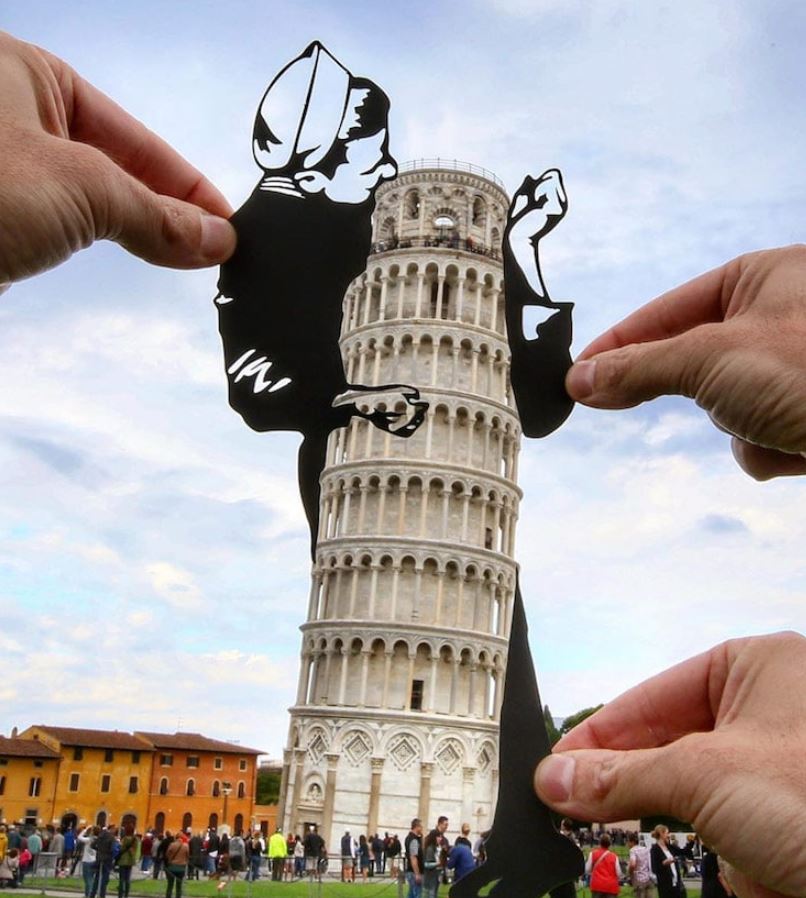 4. Asian Wreck Posing With Leaning Tower Of Pisa
Sorry chick, try again. Better luck next time for kicking pose. This one would be considered funny pose but indeed the funny one.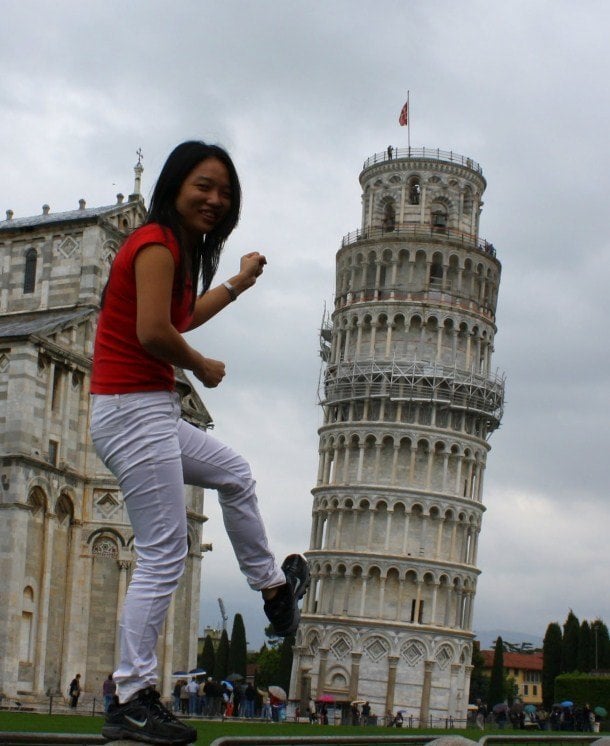 5. Leaning On Leaning Tower Of Pisa
This little girl below is not only taking a nice picture, but she's also holding the tower upright. Not sure if she is try to hold it or support it, Well if she is supporting, her contribution matters, without her, years of history could have been disappeared.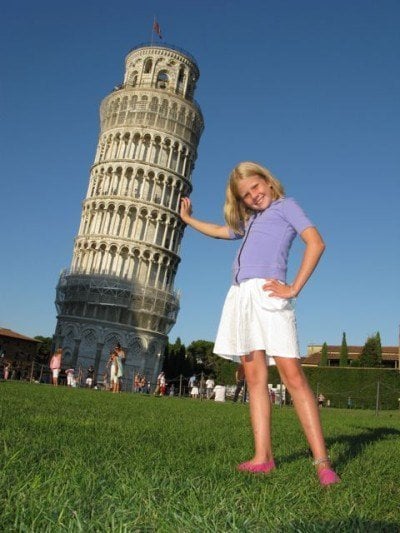 6. Eating Pose with Leaning Tower of Pisa
What you say this pose, how Hungry is he? I am just thinking how would he digest it, Pisa and two people.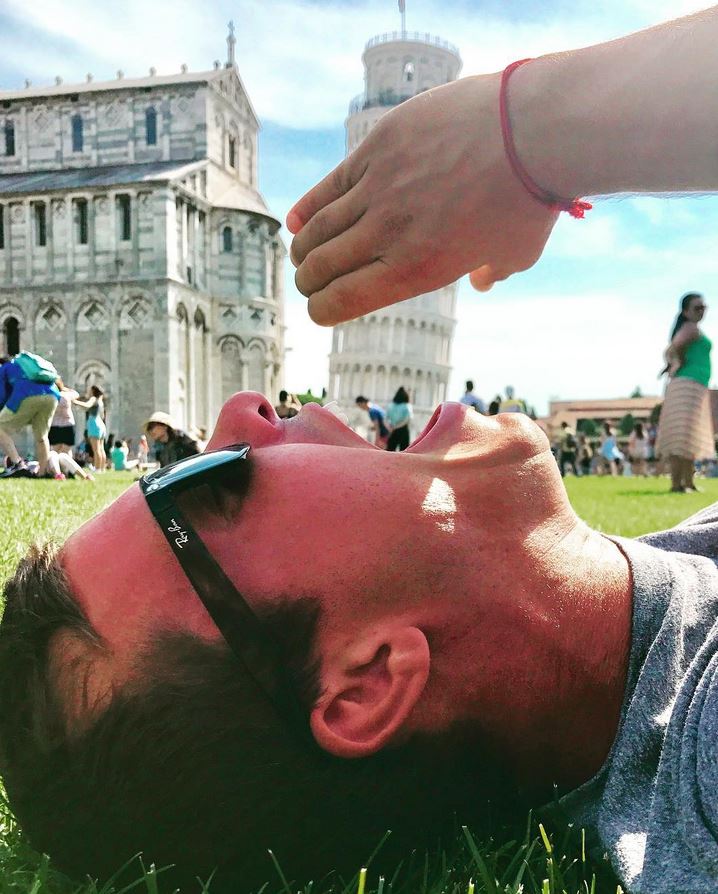 7. Tower Of Pisa Lifting Pose
This macho tourist below clearly lifts. Often.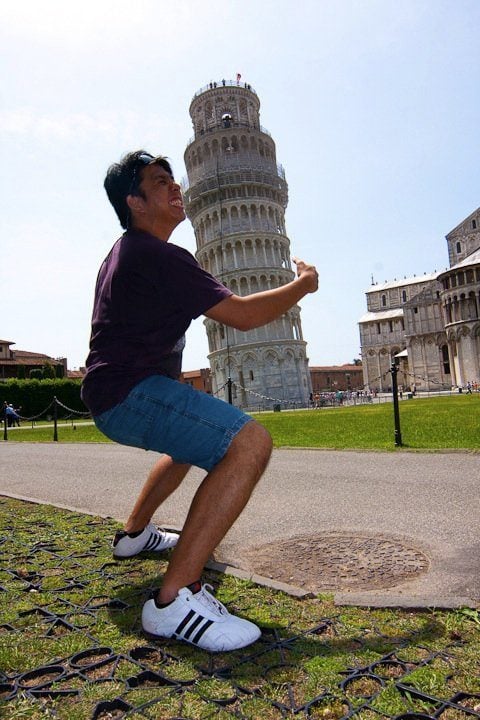 8. The Leaning Tower Of Torture
Not everyone tries to destroy, lift or hold Pisa upright. Some tourists have, er, more "creative" ways to pose… Hilarious, though.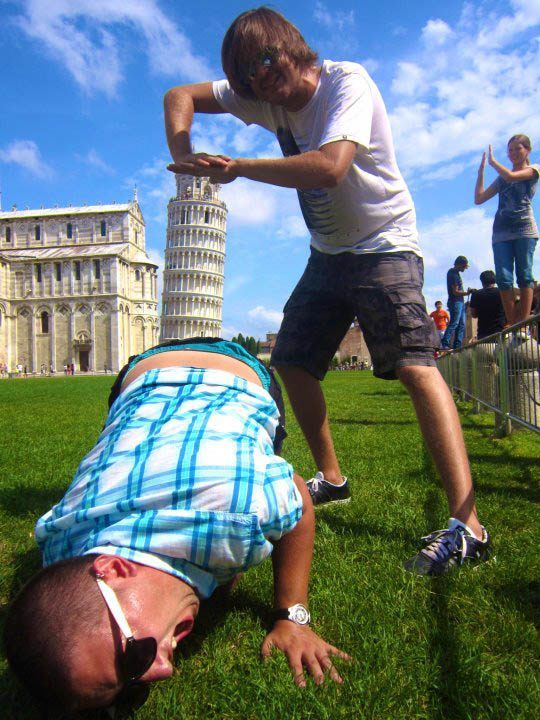 9. WTF? Recommend pose only on your risk
Girls gone wild, It must be Pisa-style position.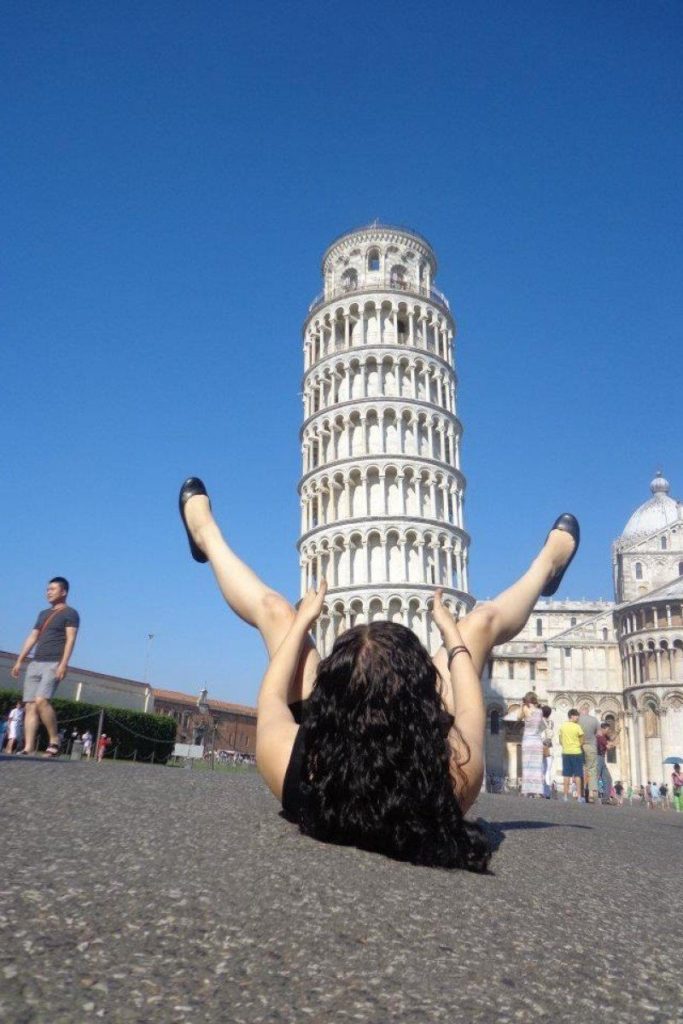 10. The 360° pose – inverted on leaning tower of Pisa
This one is creative, unique and perfectly timed. Awesome creativity.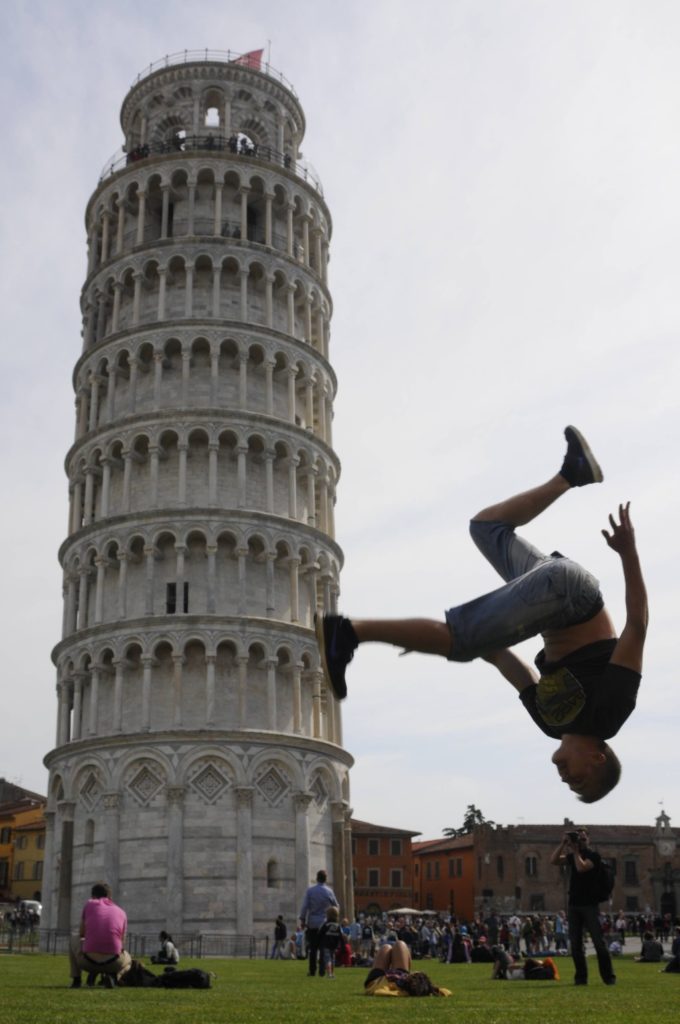 11. Perfect! Kick Pose
This is what I'm talking about! The perfect kicking pose, well tried. And best example of supportive friend.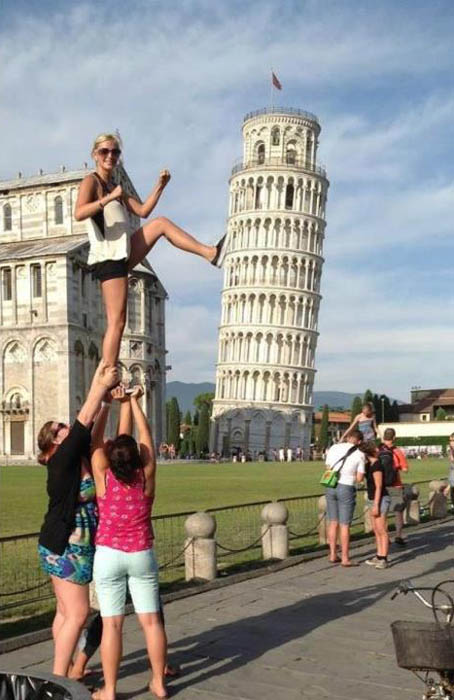 12. Dog Posing with Leaning Tower Of Pisa
Even this pet like to join in with the Leaning Tower of Pisa tourist pictures. Aww.. lovely.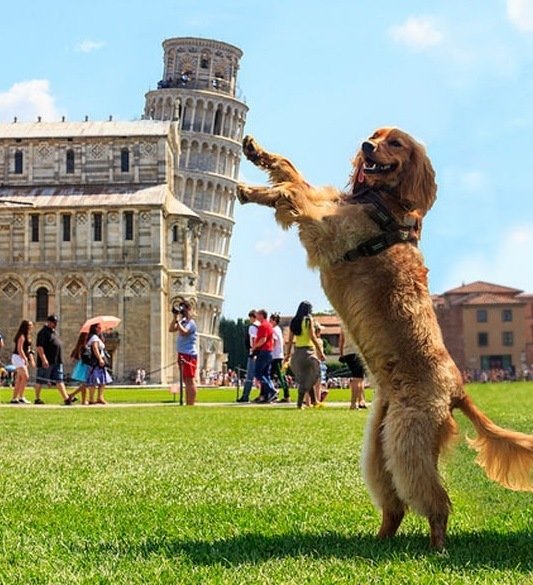 13. Pisa Destroyed By Guy
Every year millions of tourists are posting their photos of them posing at the Leaning Tower of Pisa, and this guy got fed up with his news feed being clogged up. Pisa is annihilated. Best example of creativity.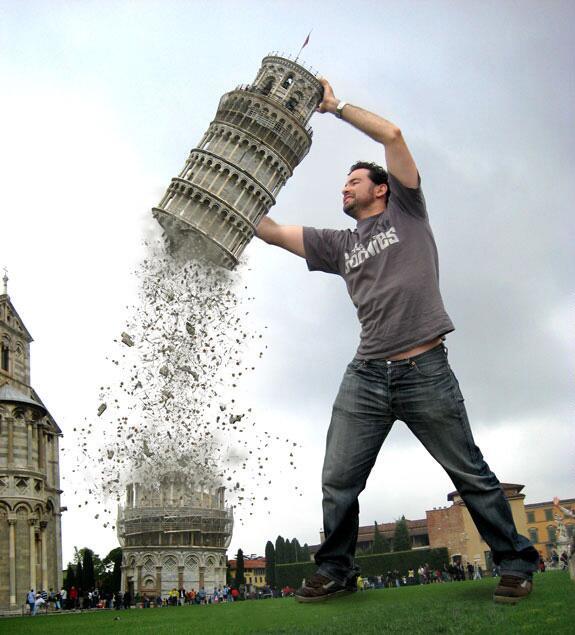 14. Kissing Pose With Pisa
Love for leaning tower of Pisa.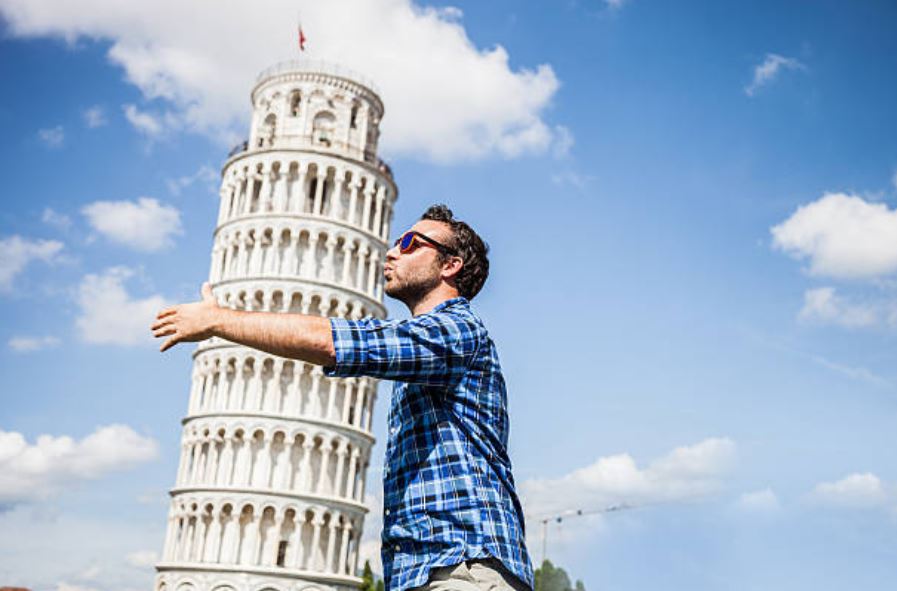 15. Licking Ice-Cream Pose
This one is easy to pose, and creative too. Just hold the cone and pose licking it.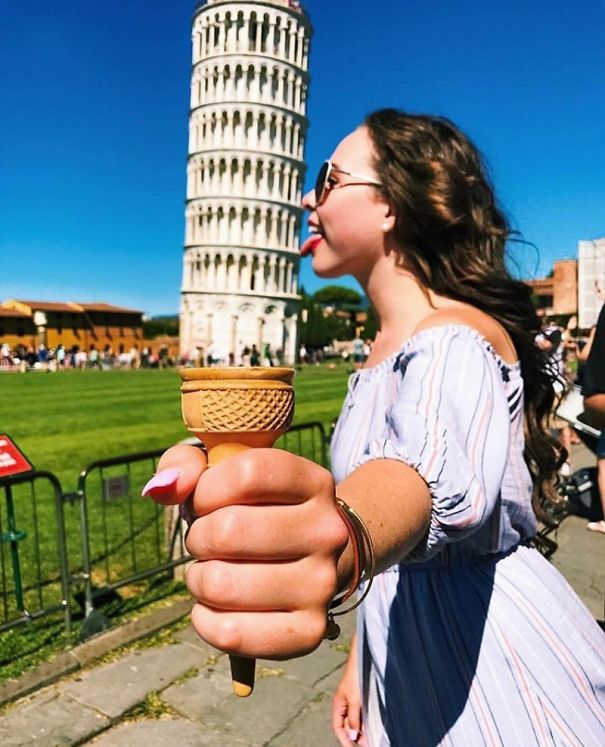 16. The Thirsty Pose
He is damn thirsty he gonna suck all liquid using his straw. But appreciated this creative pose.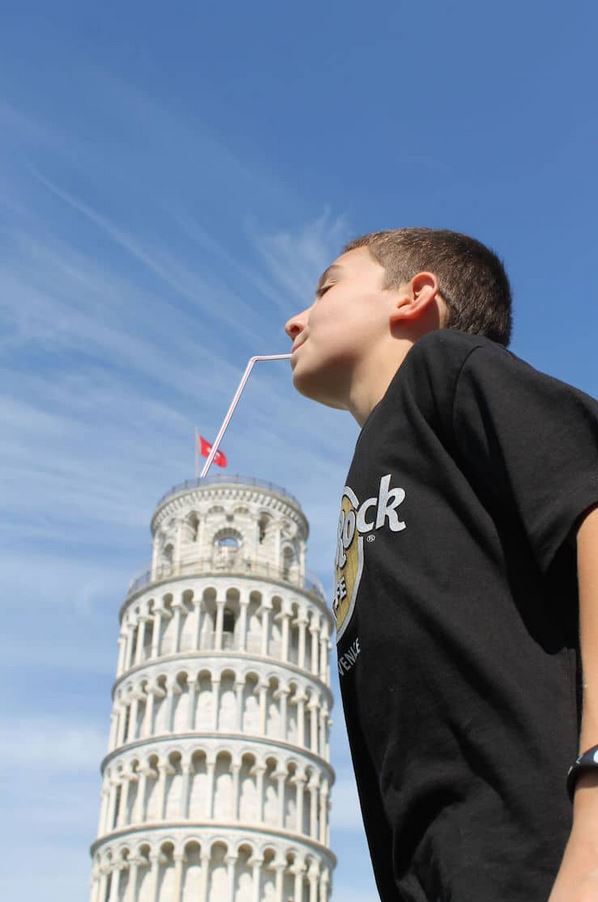 17. Forcibly Made Eating Pisa
This one is also one of the awesome way to show creativity with leaning tower of Pisa, intelligent pose.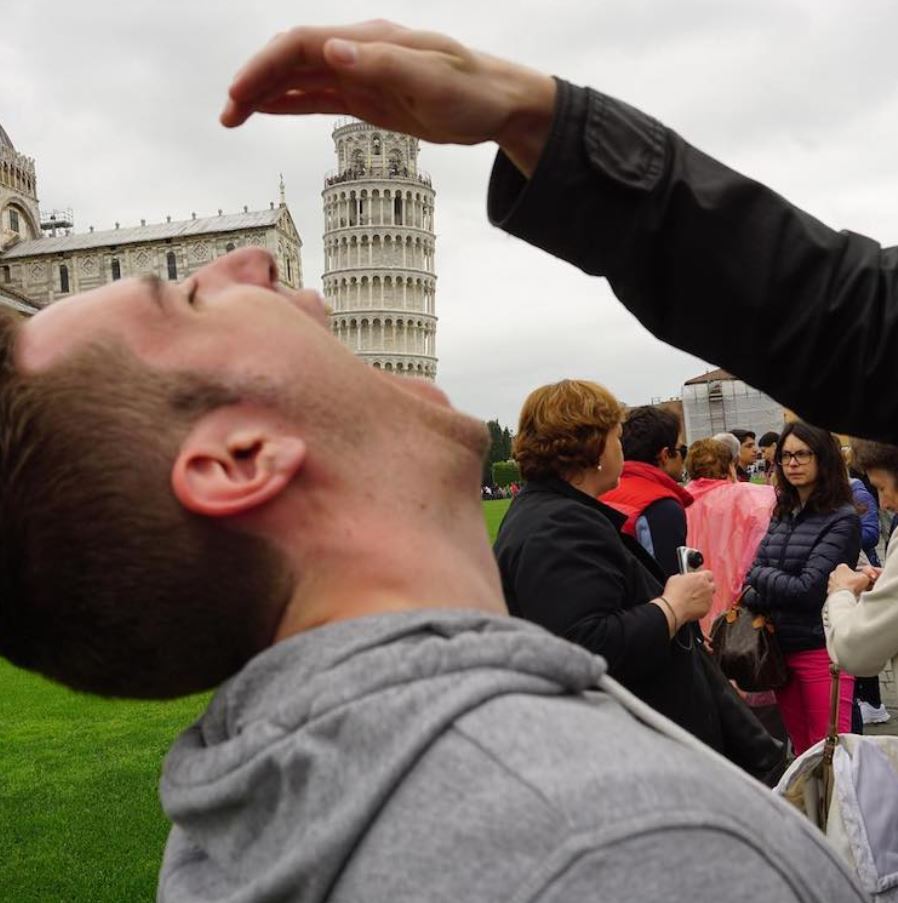 18. Supporting Leaning Tower Of Pisa
Looks like couples goals to keep holding this beautiful monument.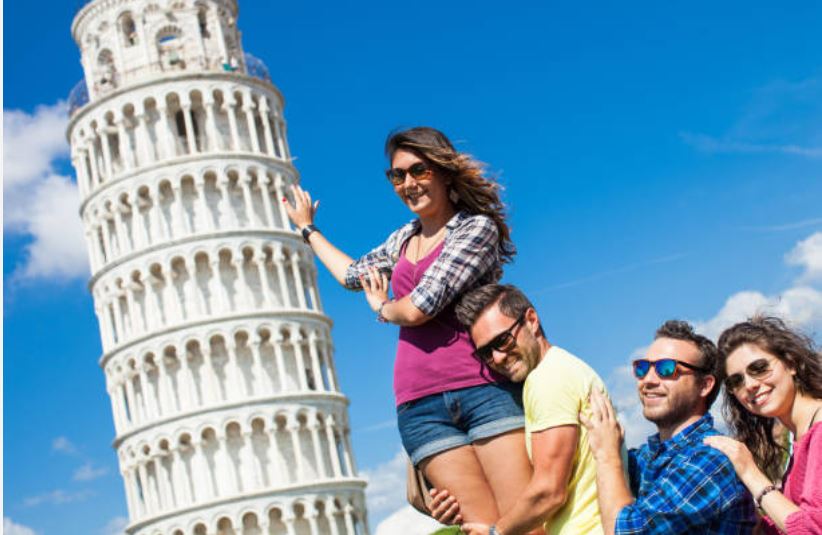 19. Bag-pack Pose
This tourist visited with ultimate goal, pack it, take it to home. No more in Italy now.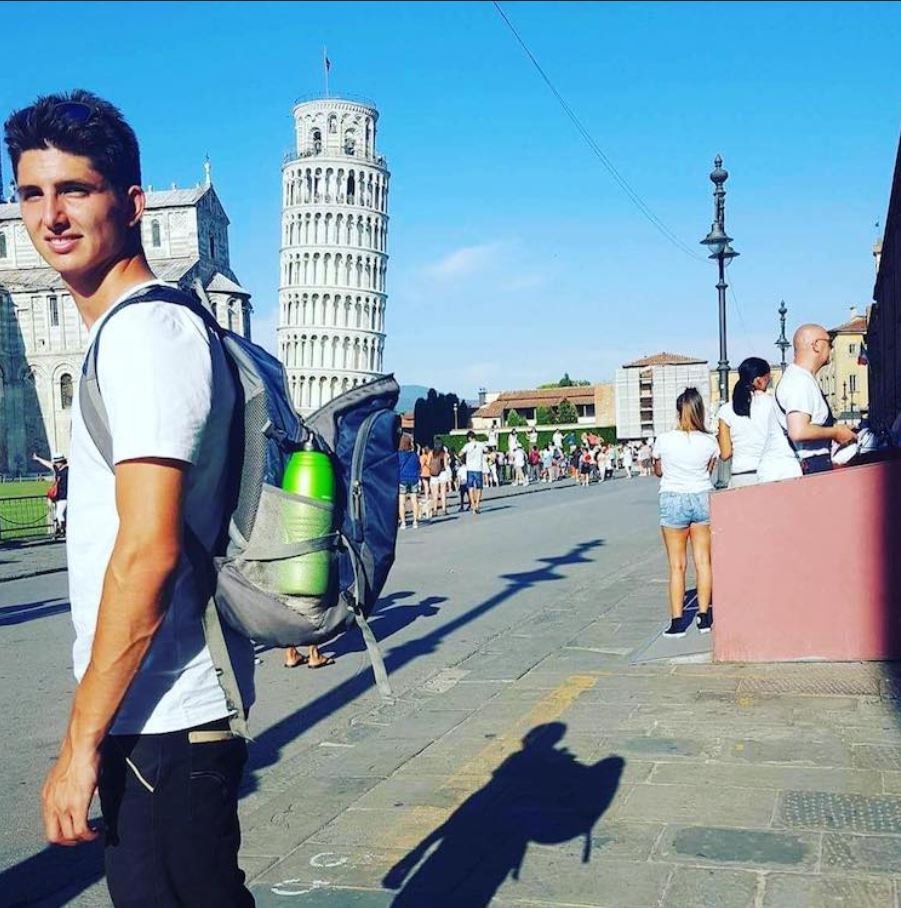 20. Leaning Pose With Leaning Tower Of Pisa
Beautifully leaning on Pisa, how relaxing pose.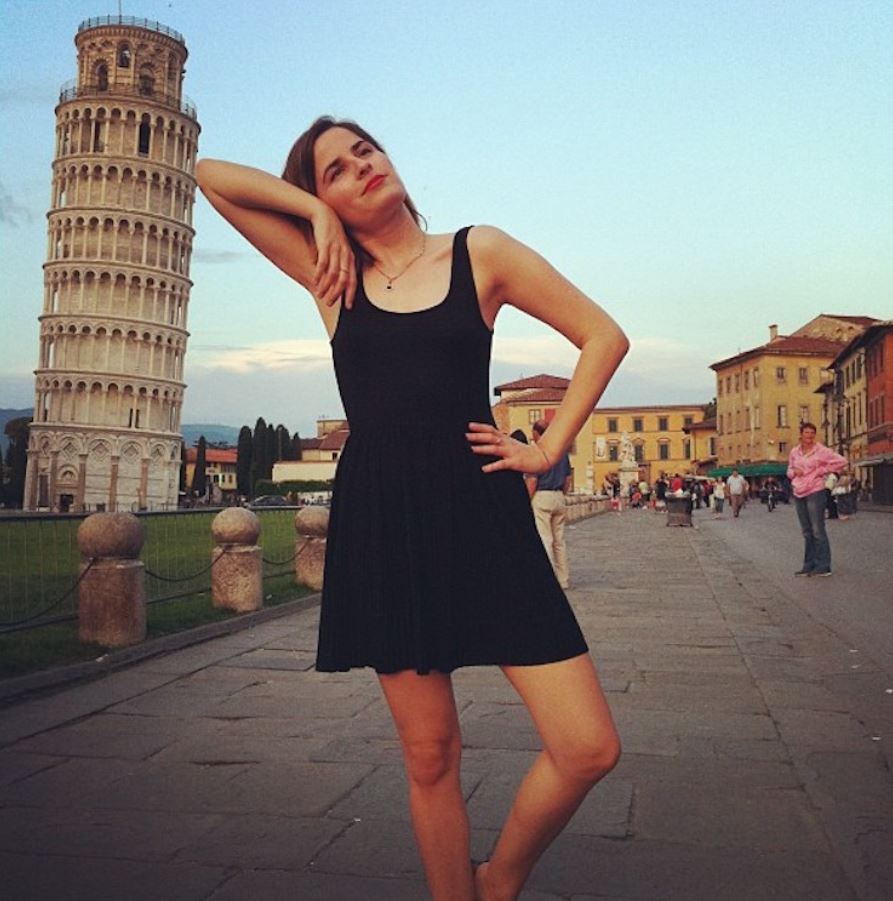 21. Leaning On Pisa
Even these twins trying to pose like leaning on the tower, and perfectly successful too in posing.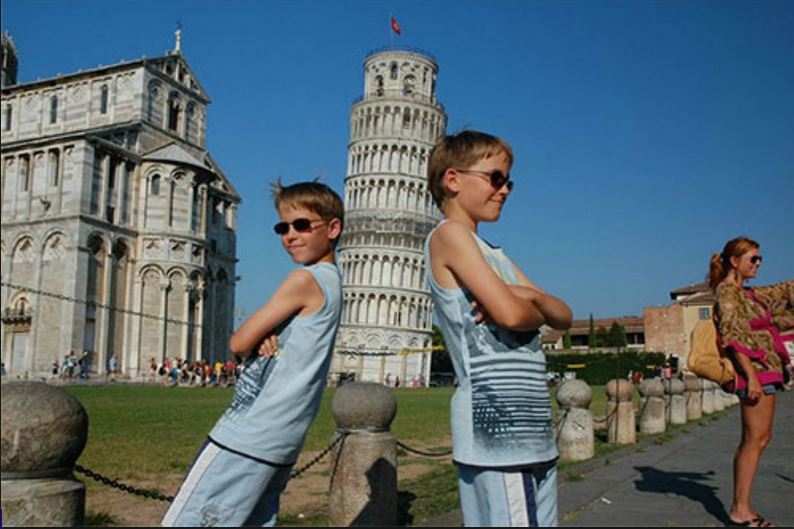 22. Yoga Pose With Tower
Yes! this you can try easily, any gymnastic or yoga posing with leaning tower of Pisa. A good pose to click on.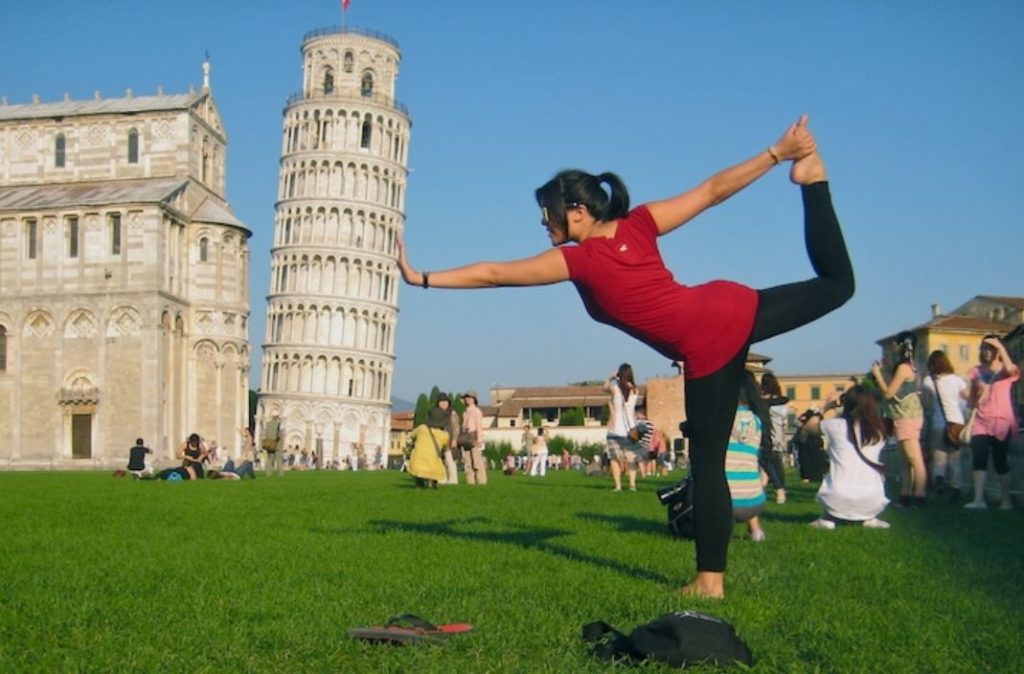 23. Posing With Pisa
Nice Click, including all public and making memes.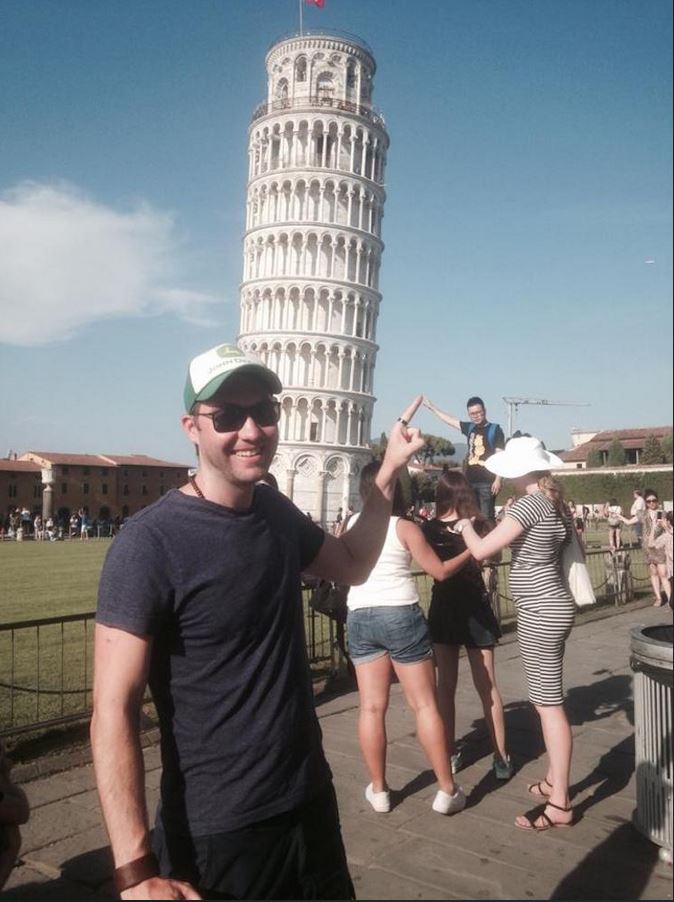 24. Pisa Hug – Best Buddy Click
If you go single, don't worry just hug Pisa, make it best buddy.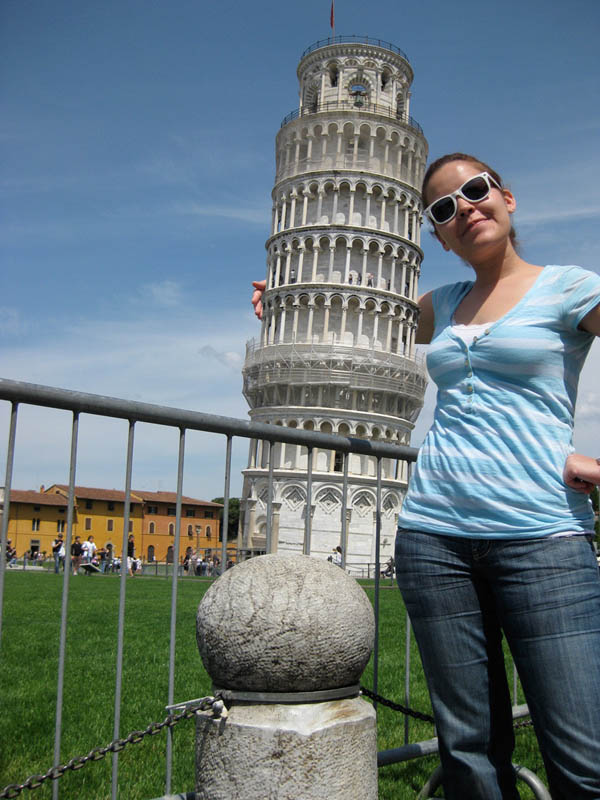 25. Pluck It Up Pose With Pisa
You can try this simple pose, plucking it up.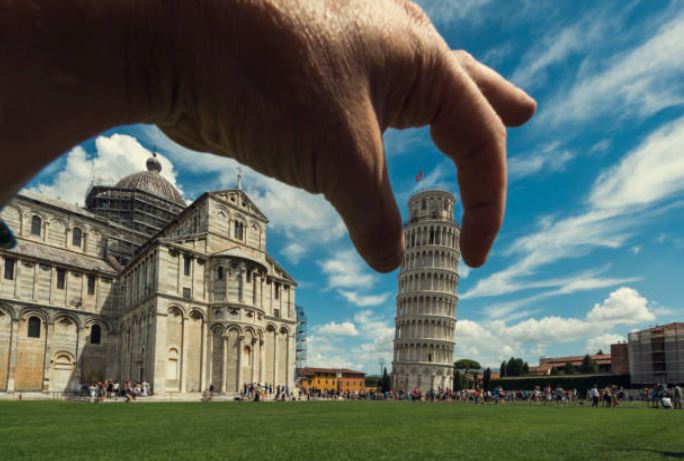 26. Cool Pose With Leaning Tower Of Pisa
Creatively cool pose, by this tourist- Easy to pose.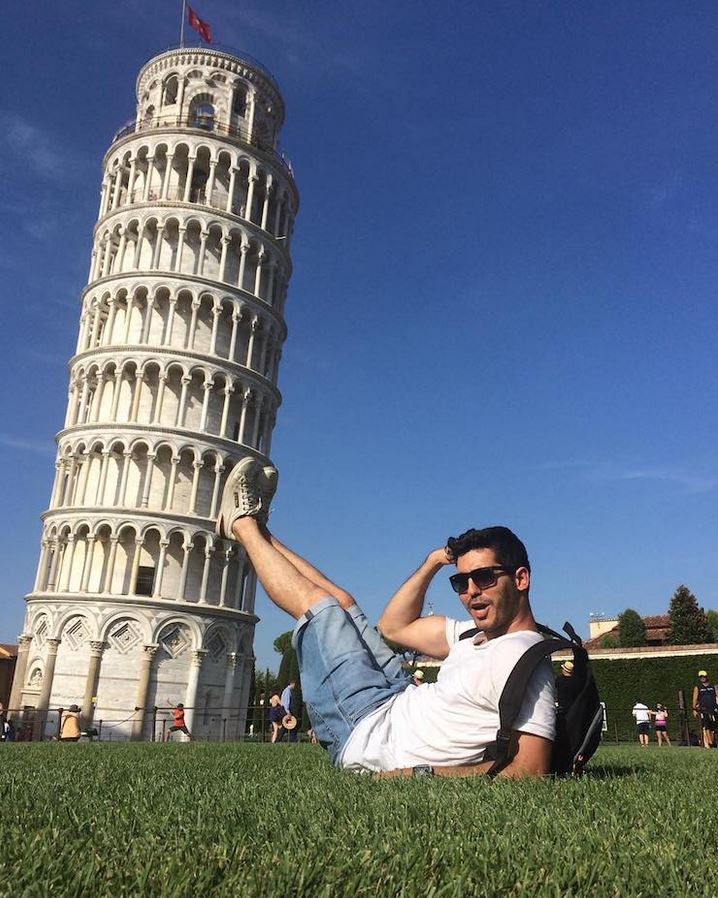 27. Perfectly Balanced Pose
Supporting Leaning Tower of Pisa, balancing herself on one leg.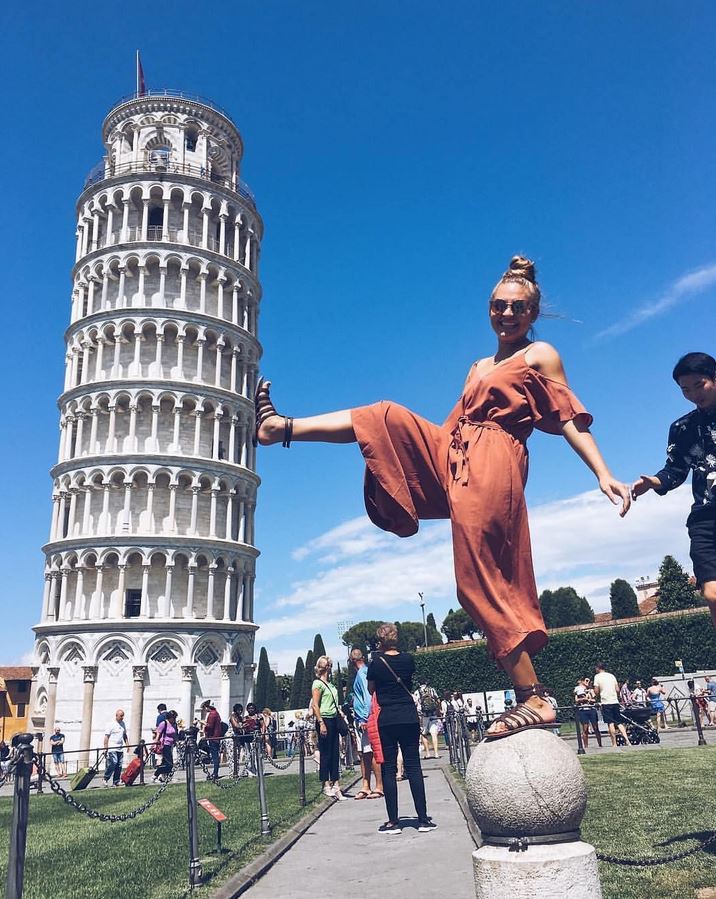 28. Funny Pose with Leaning Tower
This tourist perfectly used crowed for his creative pic.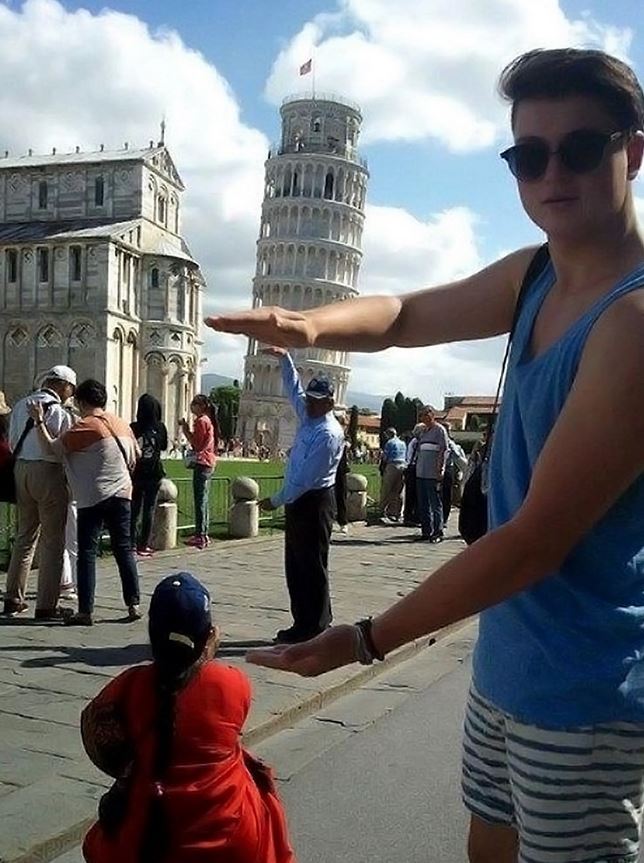 29. Lifting Leaning Tower
Almost lifted, just by using two fingers.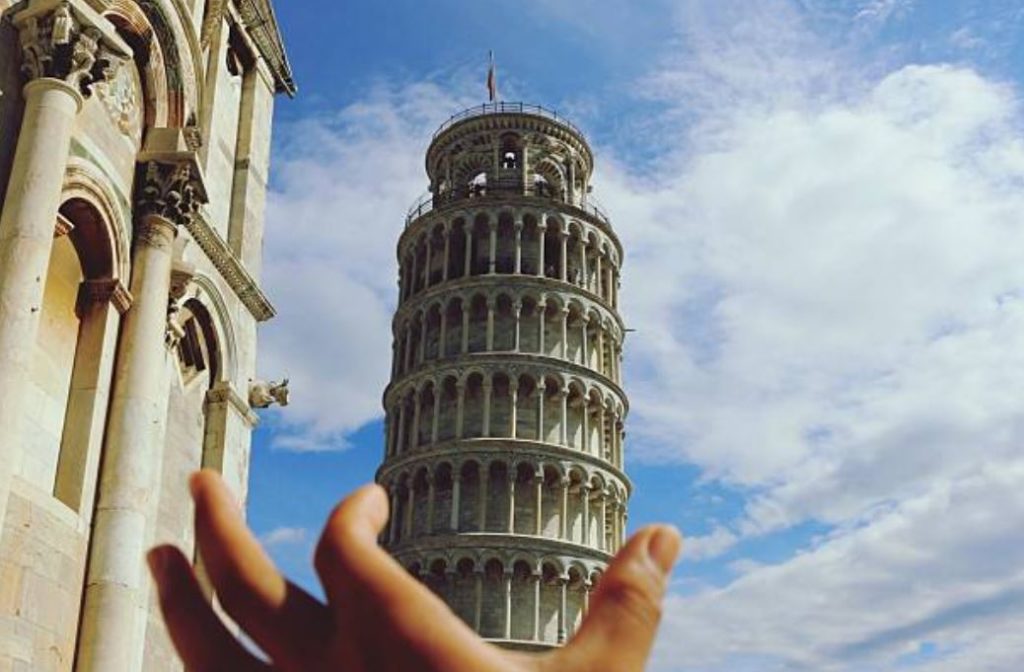 30. We all Love Pisa
Despite the photo above, it's pretty clear that all the world would love to pose next to the one-in-a-kind leaning tower. Thank you, Pisa, for inspiring the worst of our jokes.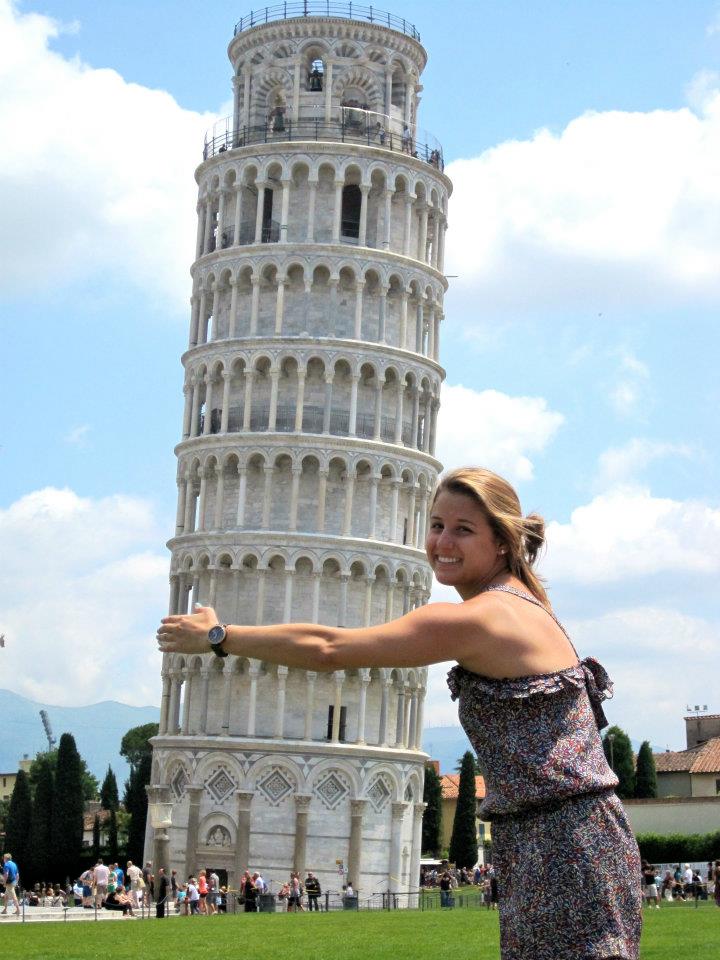 31. Beautiful scene
Beautifully scenic site.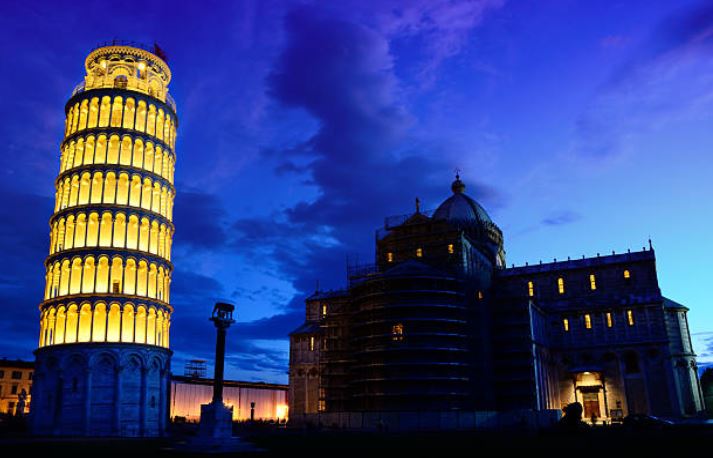 32.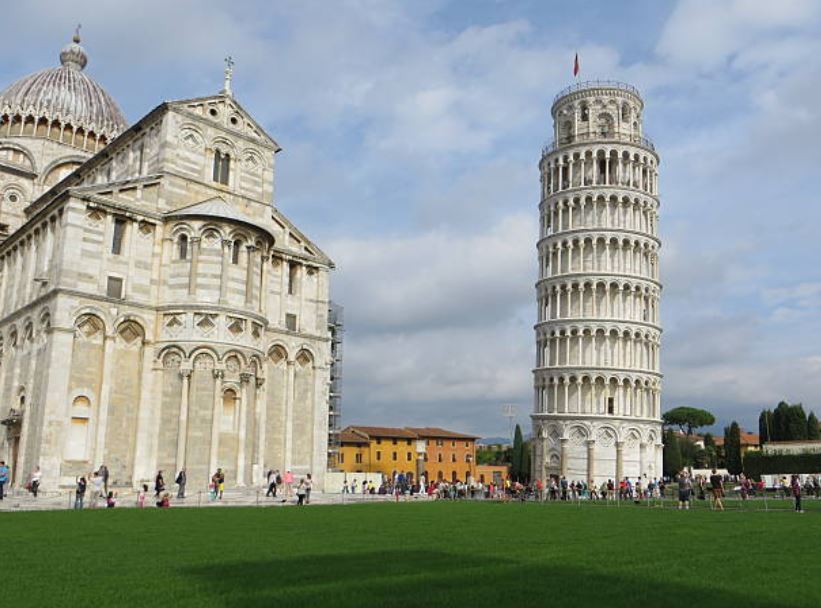 Here are some collection from Instagram, people tried variety of funny styles with leaning tower of Pisa.
The Leaning Tower of Pisa is the freestanding bell tower of the cathedral of the Italian city of Pisa. It is situated behind the Cathedral and is the third oldest structure in Pisa's Cathedral Square (Piazza del Duomo) after the Cathedral and the Baptistry. The height of the tower is 55.86 m (183.27 ft) from the ground on the low side and 56.70 m (186.02 ft) on the high side. The width of the walls at the base is 4.09 m (13.42 ft) and at the top 2.48 m (8.14 ft). Its weight is estimated at 14,500 metric tons. The most popular tourist activity at the tower is to pose for photographs pretending to "hold up" the leaning tower and prevent it from falling.
The tower's tilt began during construction, caused by an inadequate foundation on ground too soft on one side to properly support the structure's weight. The tilt increased in the decades before the structure was completed, and gradually increased until the structure was stabilized (and the tilt partially corrected) by efforts in the late 20th and early 21st centuries.
Hope you like the article "30+ Awesome funny creative photos of leaning tower of Pisa" Share this friends and family and enjoy the poses.