The Dubai miracle garden showcases a wide variety of different flowers that are arranged in different shapes and maintained around the year. he opening of Dubai Miracle Garden has transformed the parched desert landscape of Dubai into the world's biggest natural flower garden. Miracle Garden has the record in Guinness Book of Records for having the longest wall of flowers which will give a new landmark for Miracle Garden and for the City of Dubai, which is believed to be the leader in diverse and cultural tourist attraction. Miracle Garden is a creation of new tourism activity in the environmental tourism field. Growing rapidly in the world depending on natural resources, environment with optimum temperature which inspires people from different ages, male and female.

Dubai – is a stunning city in the United Arab Emirates, known not only luxury hotels, but also grandiose architectural projects. One of these is the Garden of Wonders. It was erected in just a couple of years on the site of a deserted desert, and it has already become the largest flower park in the world.
Anyone who has already managed to go there and shout with one voice, it is the 8th wonder of the world must see at least once in life. ReckonTalk offers you stroll through this garden and appreciate its magnificent views.
Floral Park is situated on the territory of 6.7 hectares. This specially brought 45 kinds of colors, of which the wall was built, pyramids and towers.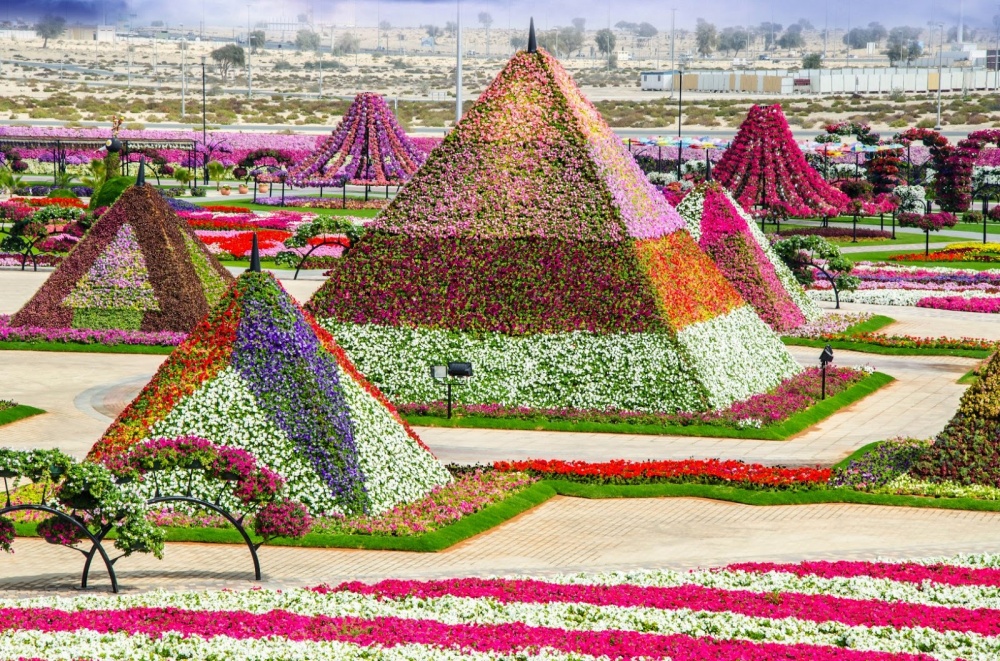 As jewelry is mainly used petunia. The compositions supplemented geranium, Coleus, marigold and many other plants.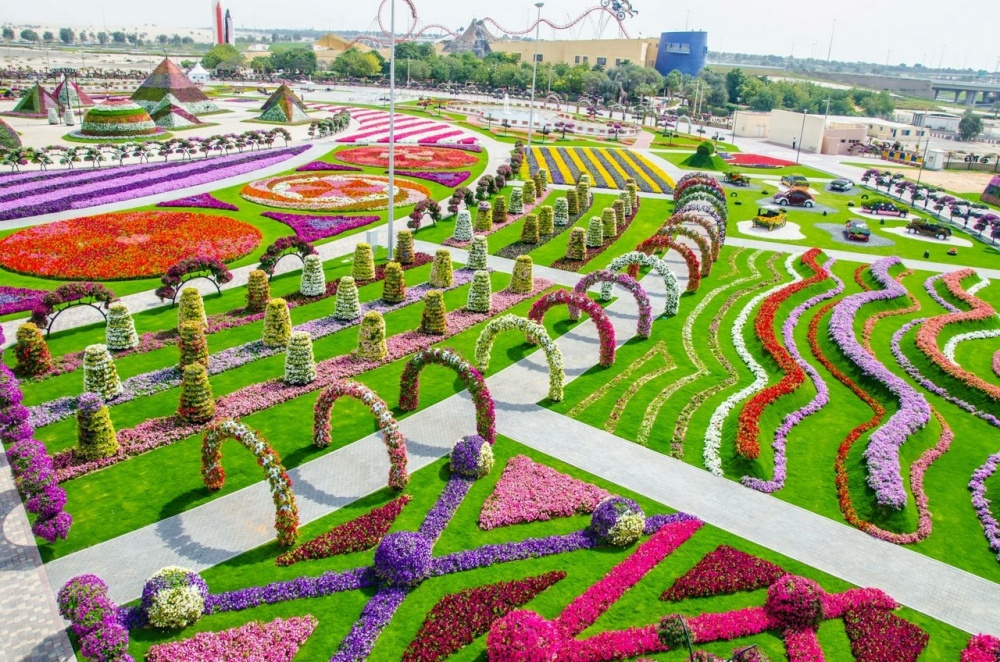 The opening of the park was dedicated to the Day of lovers. Therefore, this place is so popular among couples and families.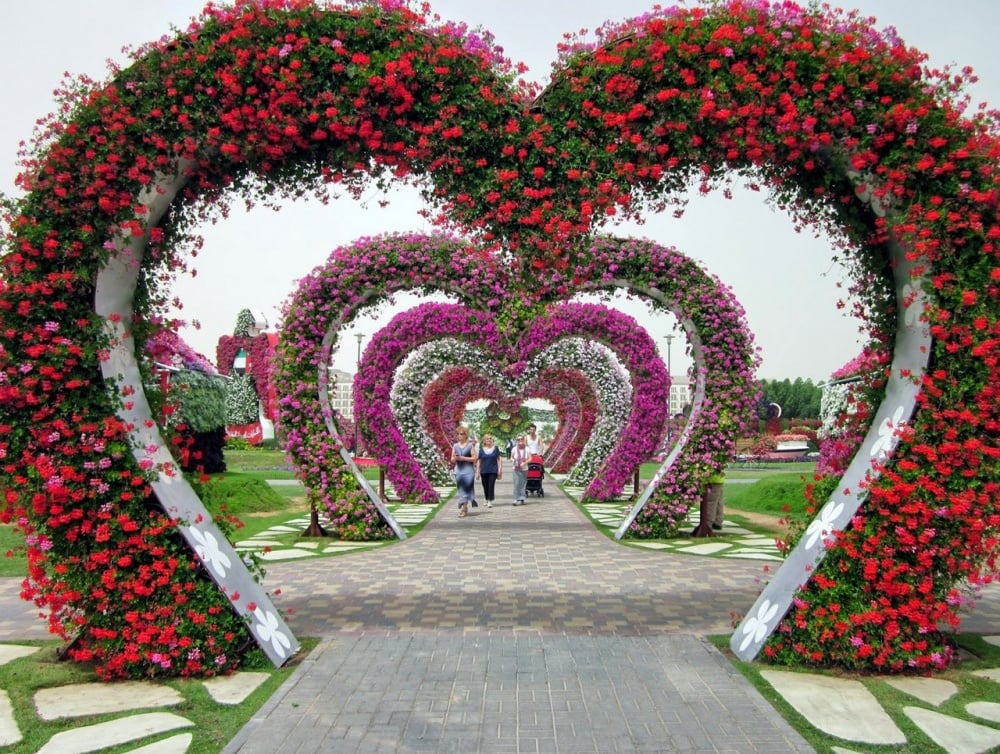 To keep this miracle from the harsh weather conditions, it especially on the perimeter obsadili trees.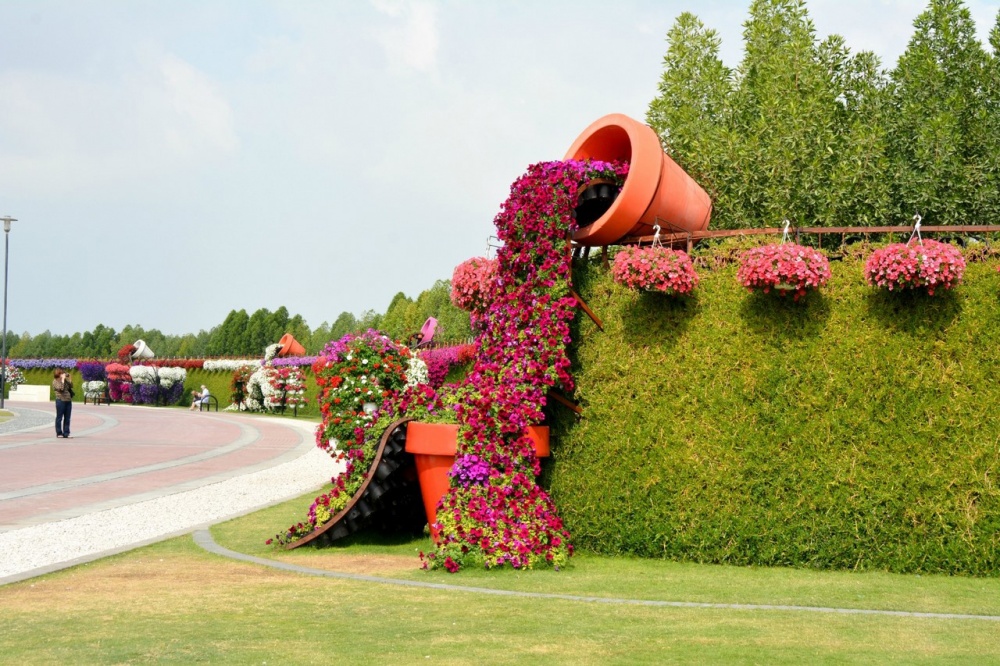 The park is also entered in the Guinness Book of Records because of its floral wall height of 3 meters and a length of 800 meters.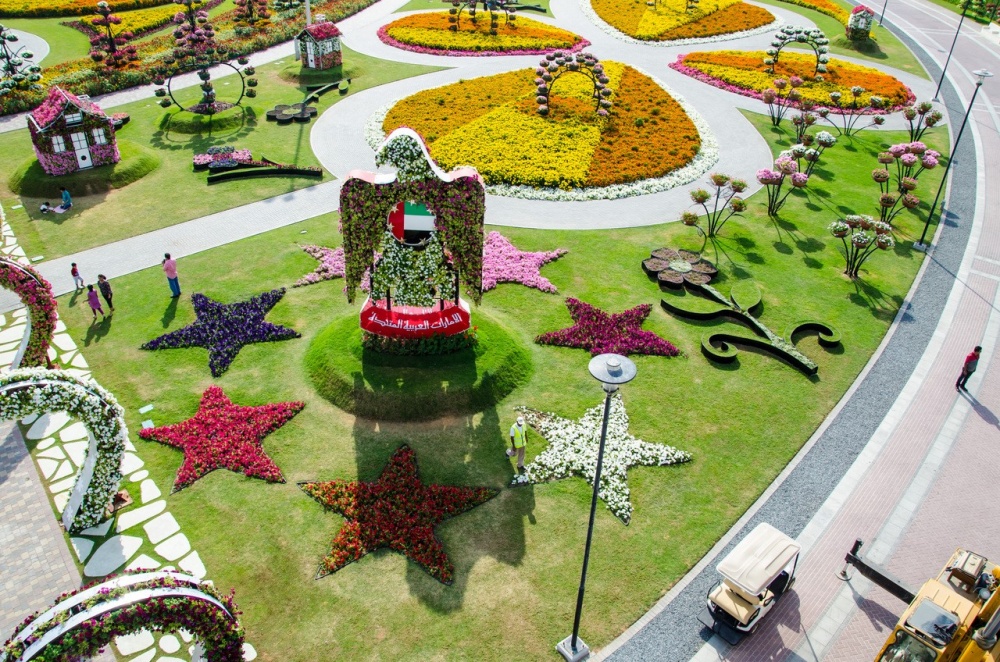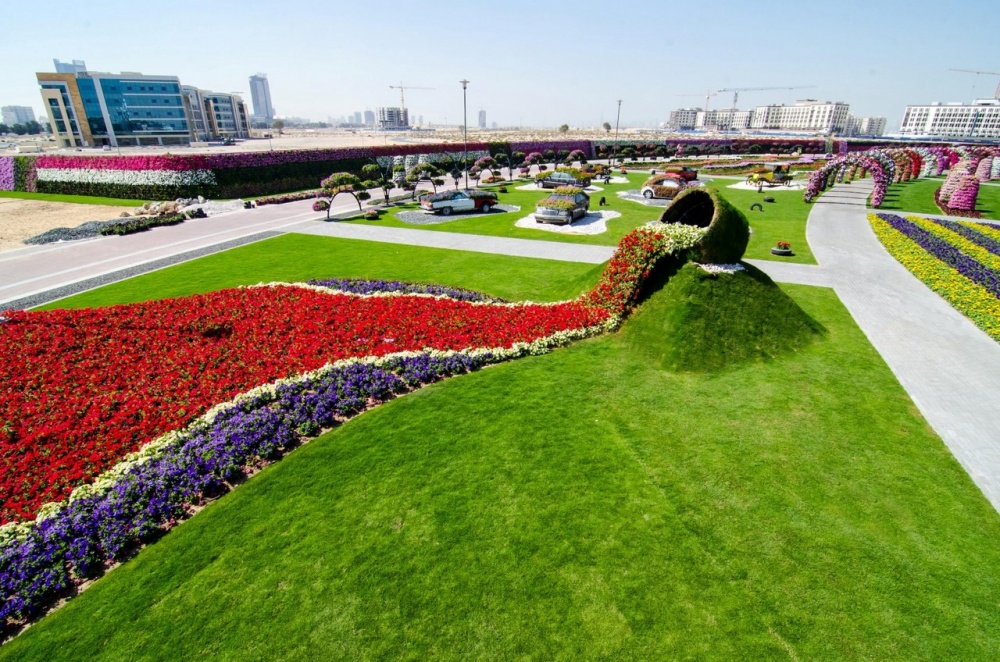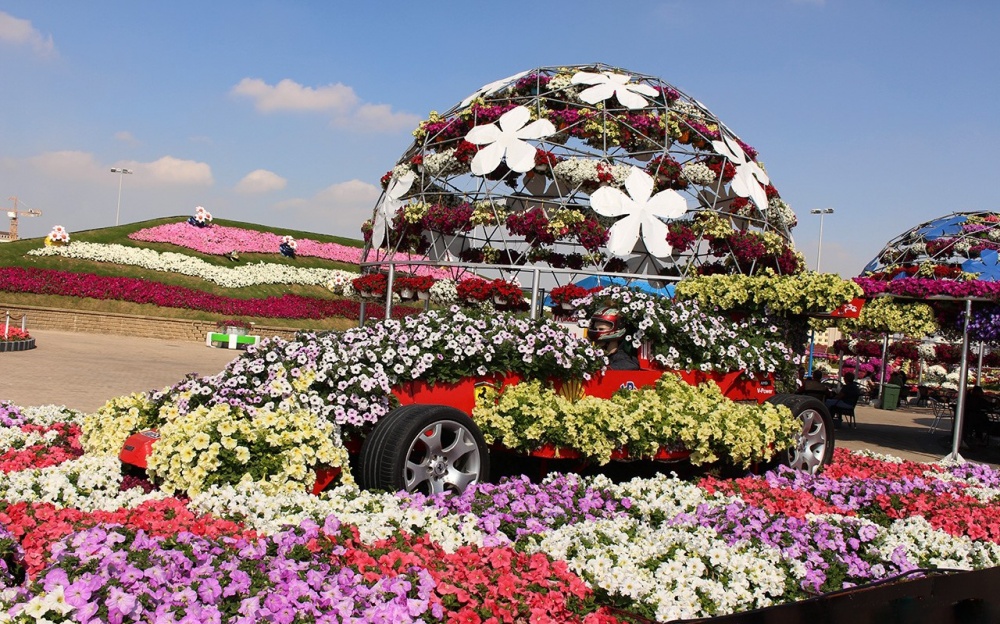 The color palette of the park has 60 different colors and shades. For irrigation use drip irrigation system from the wastewater. This method saves both water and electricity.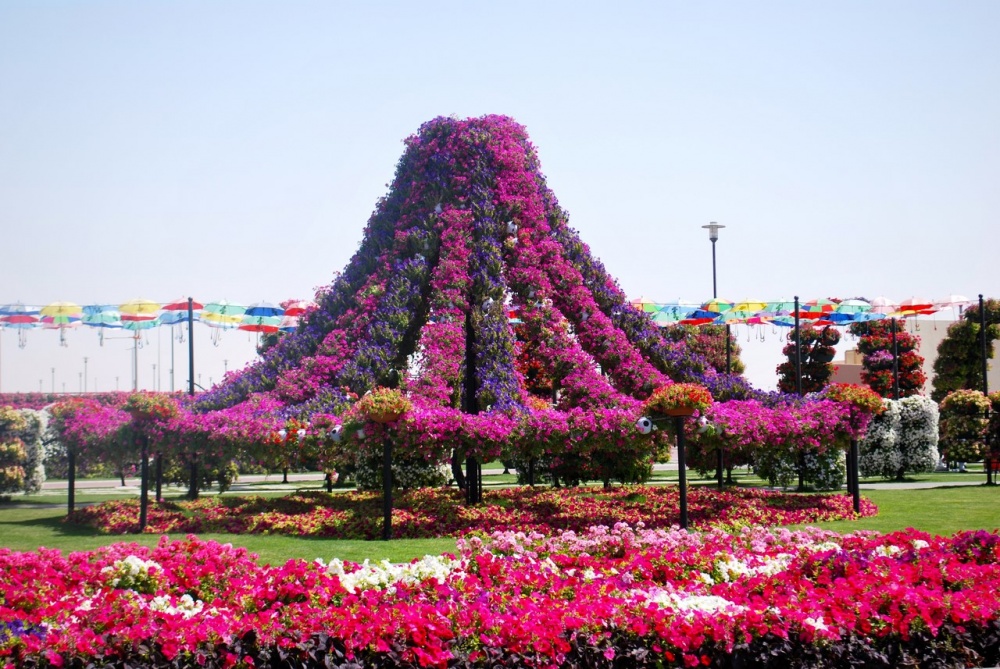 Designers are proud of the 10-meter tower, which symbolizes the unity of man and nature.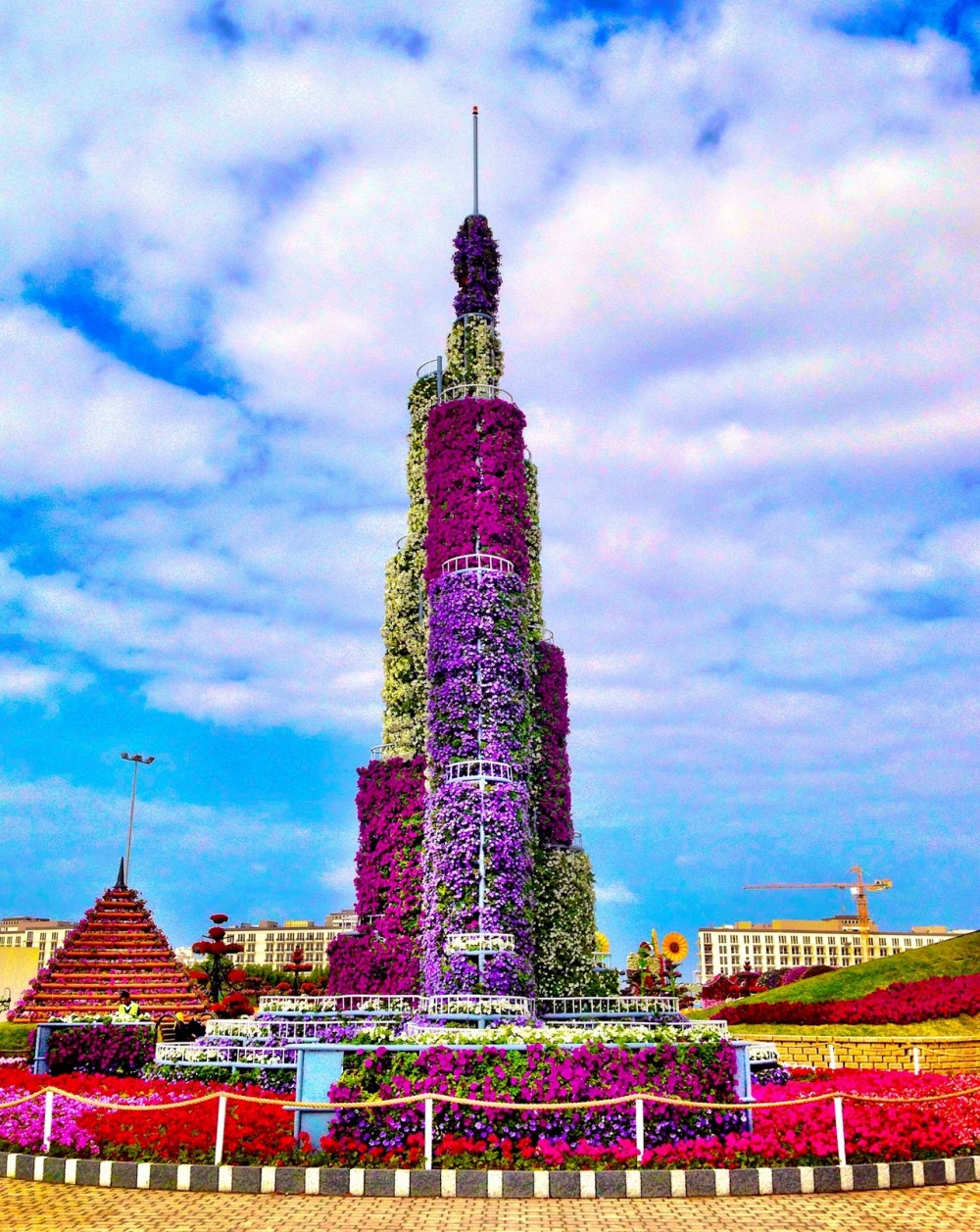 Yet there are established various installations. For example, a favorite in many European cities umbrellas.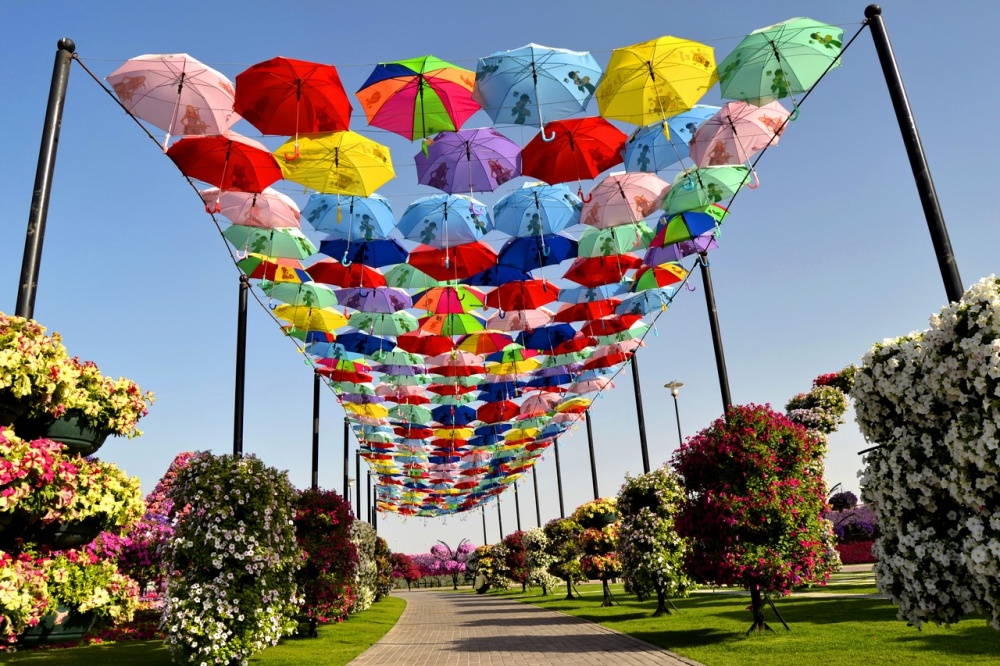 Every year the number of plants in the park continues to grow. The creators are constantly coming up with something new and change the landscape.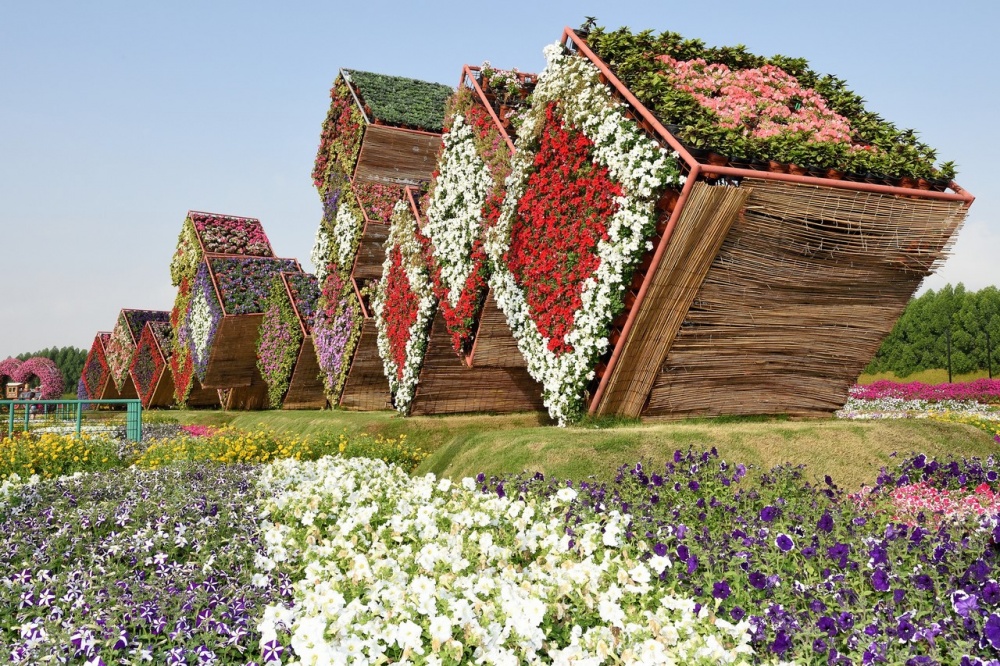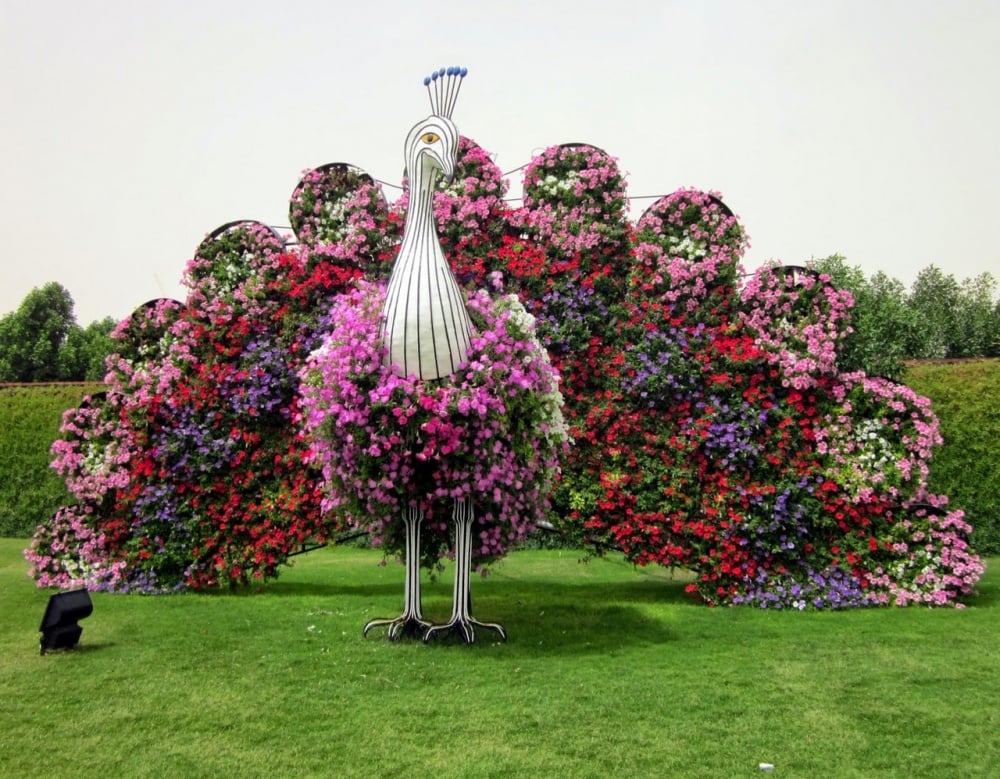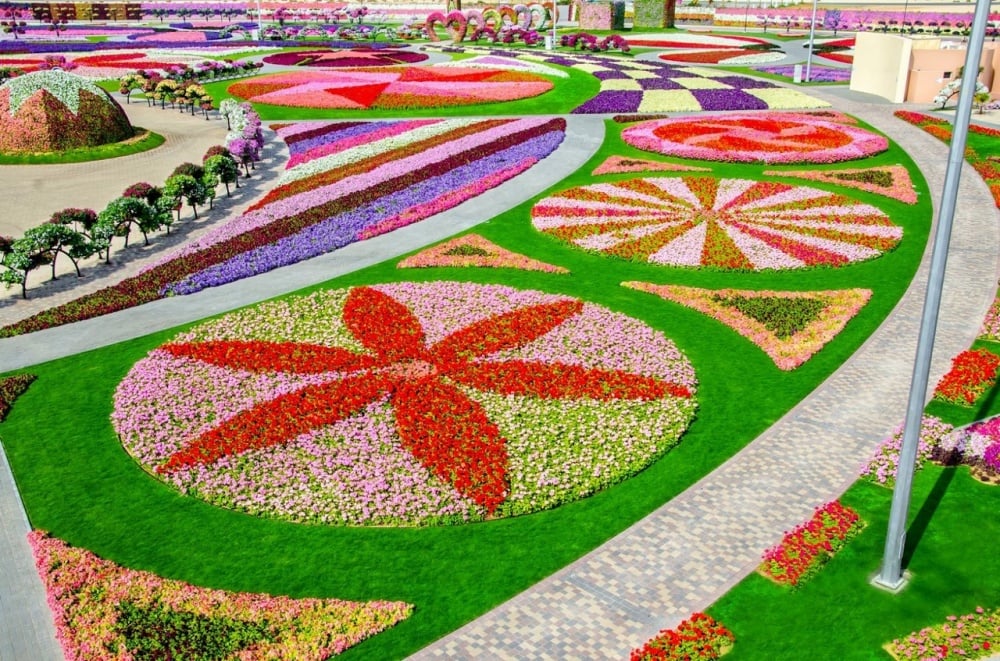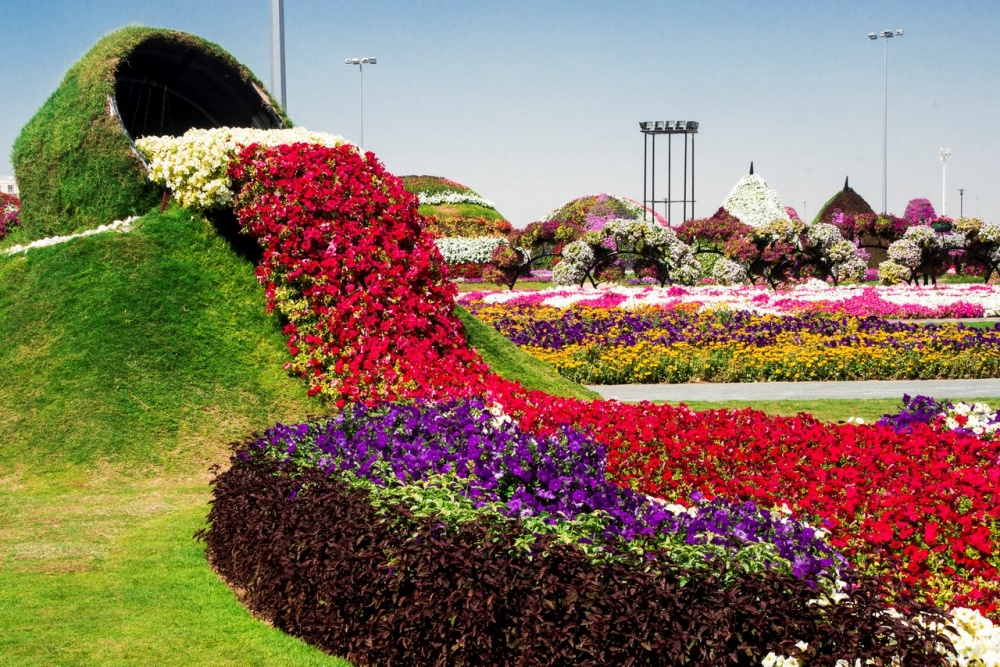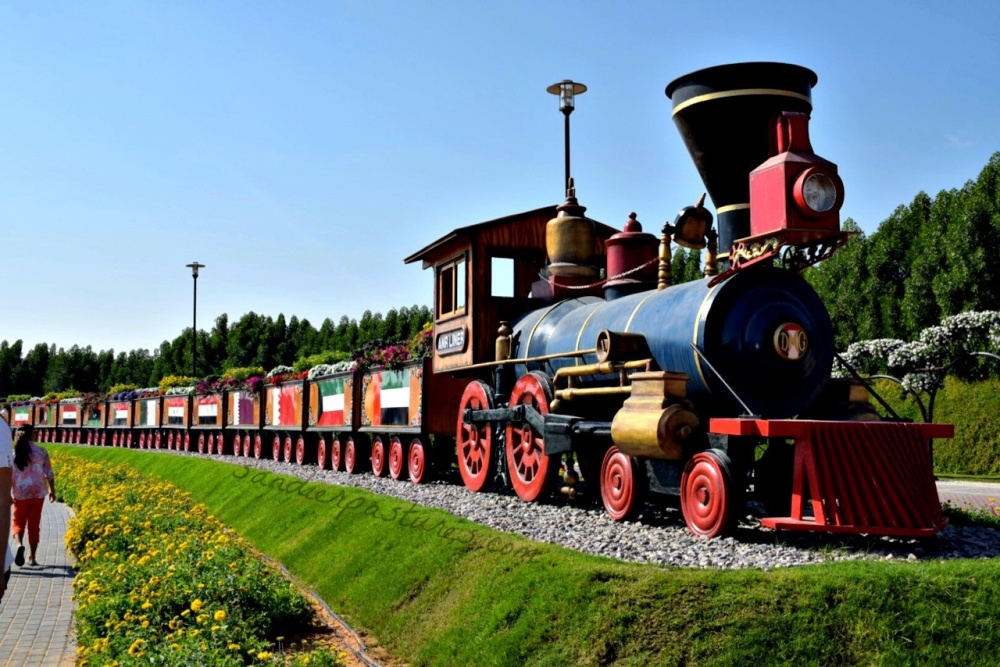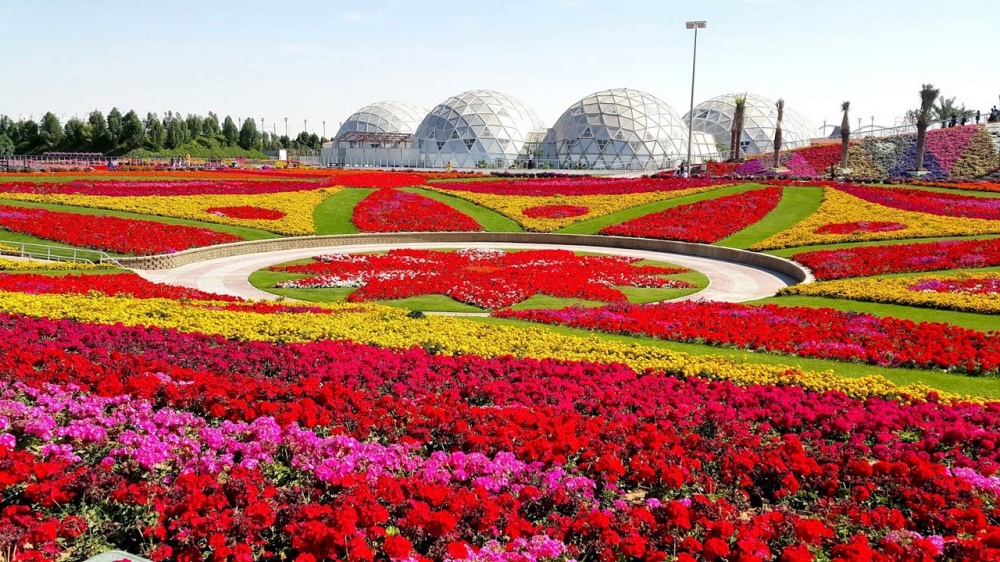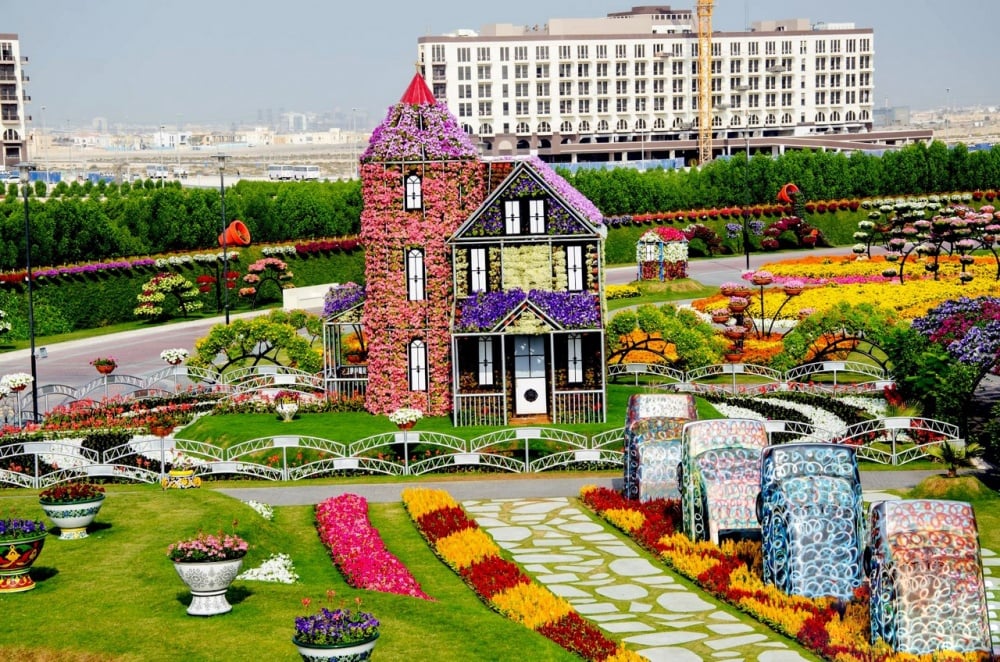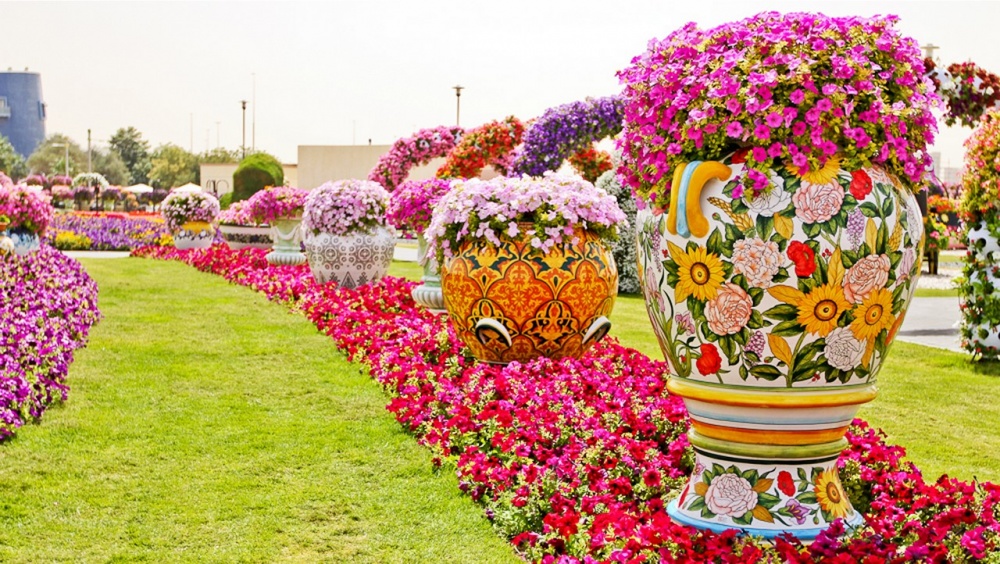 Address Of Dubai Miracle Garden

Al Barsha South 3,
Barsha / Dubailand Area
Contact Of Dubai Miracle Garden

Tel: 04-4228902
Fax: 04-4324941
Email: [email protected]
Timing Of Dubai Miracle Garden:

9am – 9pm: weekdays
9am – 11pm: weekends (Friday and Saturday)
Tickets of Dubai Miracle Garden



Rates
Regular Admission (30 AED)
Disabled (Free)
3 yrs old and below (Free)
Most Beautiful And Biggest Natural Flower Garden In The World – Dubai Miracle Gardens
[youtube height="500″ width="800″]https://www.youtube.com/watch?v=DDG5IZ7_SCU[/youtube]
[divider scroll_text="Back To Top"]