You Only Live Once Make It Count! Yeah this is the motto of german teenager Andrej Ciesielski who got criticism recently.
Have you ever gone on vacation somewhere like Egypt and been like "oh hey i feel like climbing a huge pyramid"? Well that's exactly what a young German tourist did. The young man in question , 18-year-old Andrej Ciesielski, climbed on top of the Great Pyramid of Giza in Egypt, but was caught by police when he descended. He managed to share his climb by posting pictures and videos to Facebook and YouTube.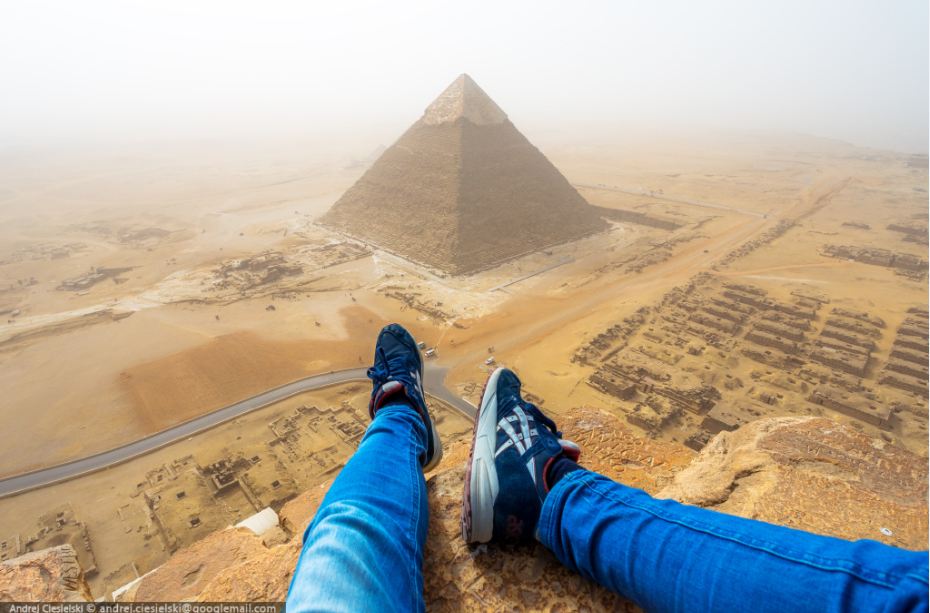 Andrej Ciesielski of Munich has long had a passion for travel and adventure that he documents in his blog, and during a trip to Cairo, he wanted to experience the last standing wonder of the ancient world in an intimate fashion.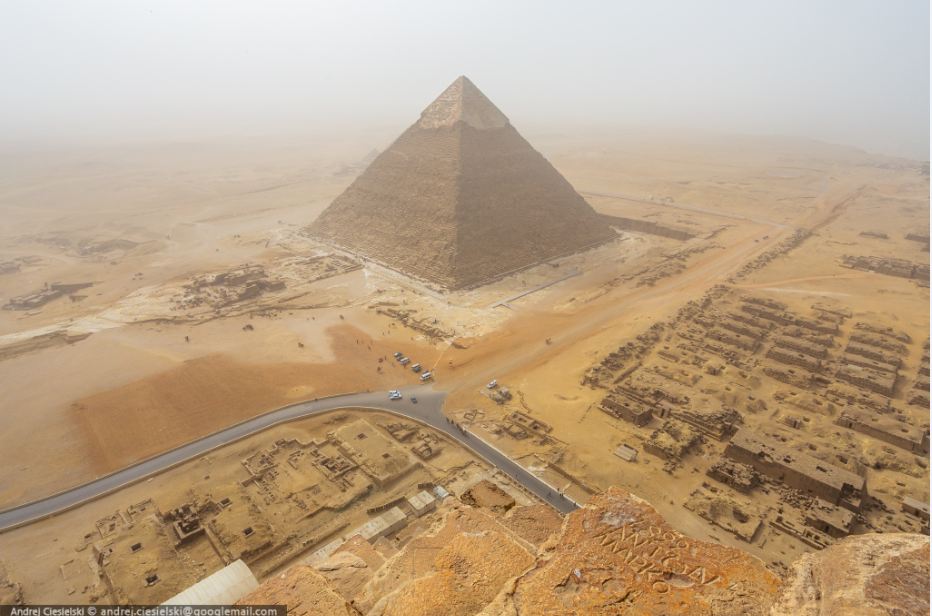 Given his affinity for aerial photography, Ciesielski, who often photographs city landscapes from atop tall structures, thought scaling the 455-foot pyramid was the best way to accomplish that.
"I can't describe it in words," the German tourist told Newser. "It was really unbelievable for me. It was absolutely amazing."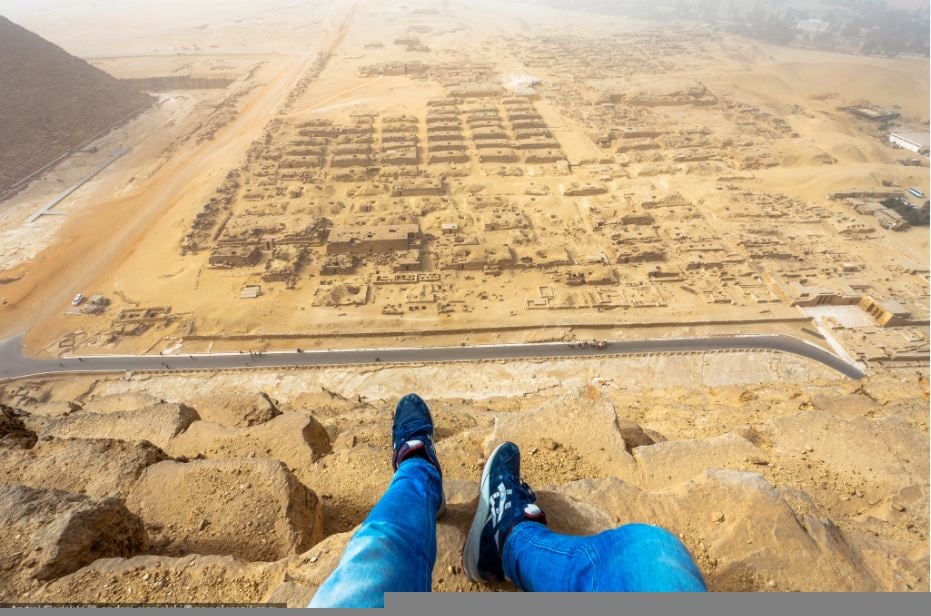 Ciesielski knew climbing the pyramid was illegal and could have even resulted in jail time, but ultimately decided to go through with his attempt anyways.
Climbing the Great Pyramid of Giza (146 metres)
[youtube height="500″ width="800″]https://www.youtube.com/watch?v=s6X-1ShM8uA[/youtube]

"I had asked the locals what they thought of my attempt and they warned me that it was illegal to climb the pyramids, although I thought it would be fine, what with Egypt's dependence on tourists," Ciesielski told The Telegraph. "I was told, though, that I did risk prison, although I thought the photos would be worth it."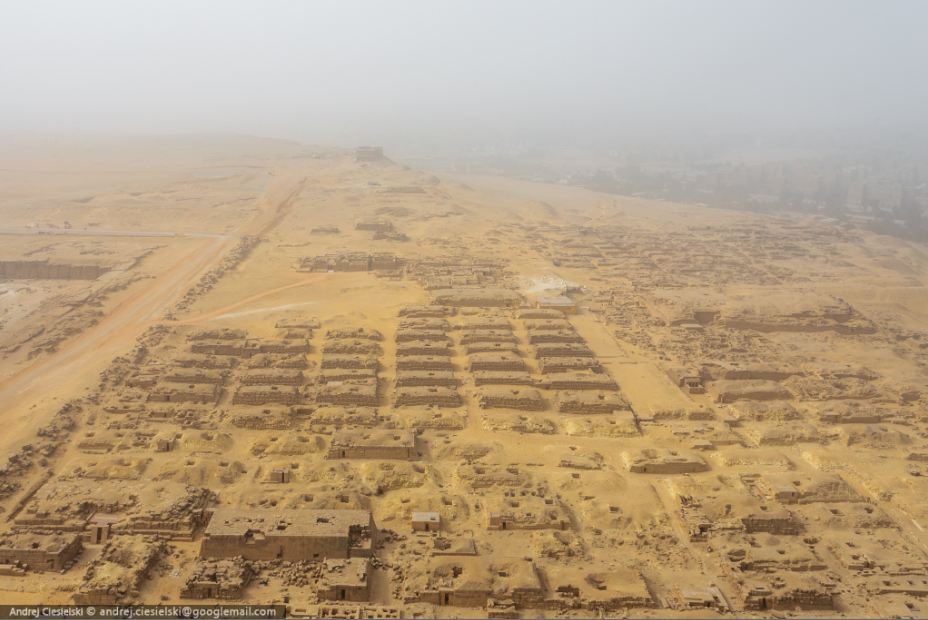 So, understanding that he was risking up to three years in jail for his stunt, the teenage traveler decided to make his ascent of the 4,575-year-old structure in broad daylight on Jan. 18. According to Ciesielski, he made sure to climb the first steps of the pyramid as quickly as possible to avoid anyone attempting to stop him.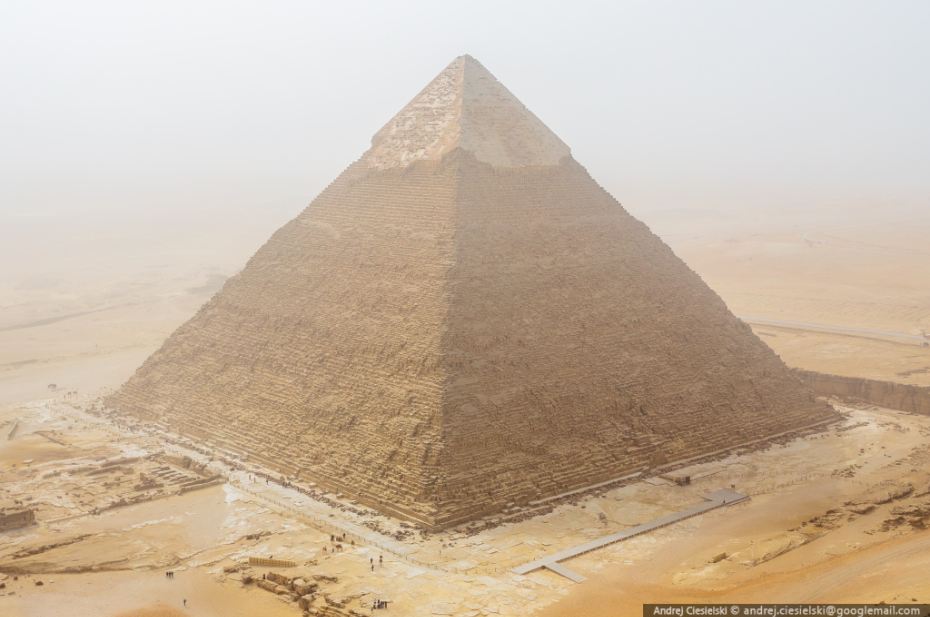 "I just started climbing so nobody would follow me and take me down," the teen told Business Insider.
In the end, Ciesielski was able to climb to the top of the pyramid in just eight minutes and came away with an incredible story.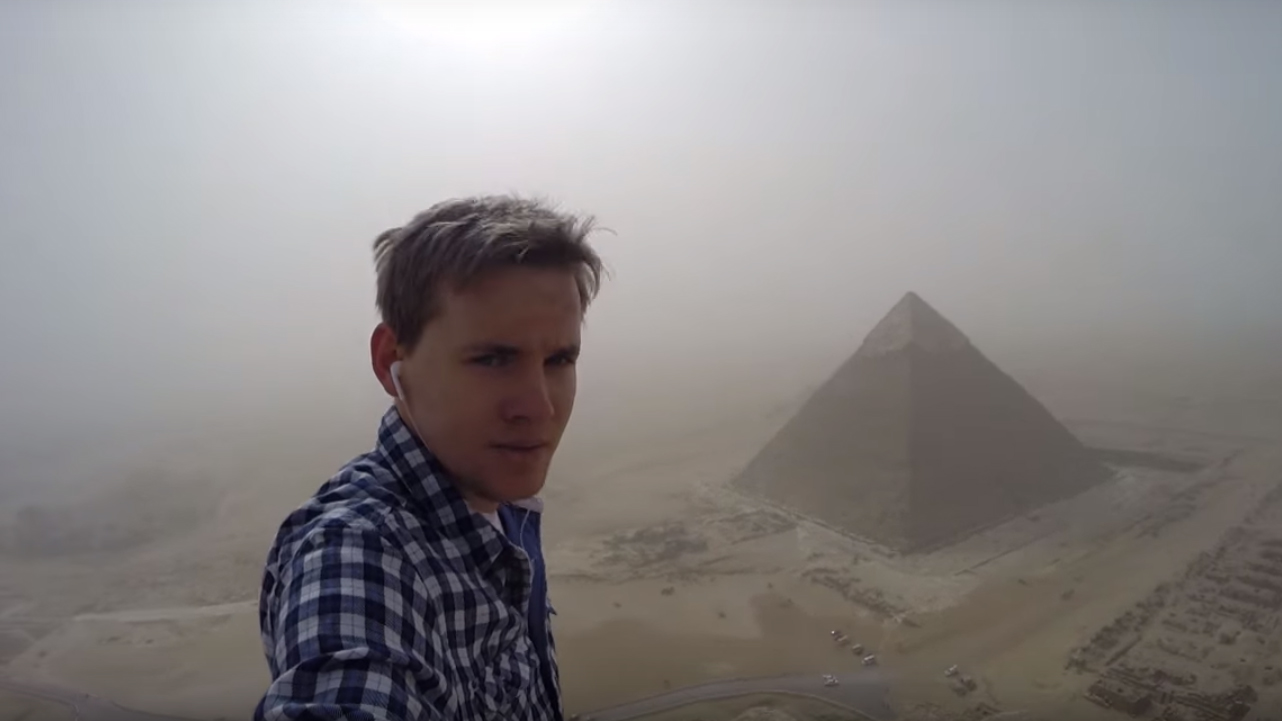 "It was absolutely surreal standing on top of one of the wonders of the world and something that I will never forget. I wanted to experience Egyptian culture and I definitely managed that," he told The Telegraph.
Ultimately, however, not everyone was enthused with his climb. Upon getting back down to the base of the pyramid, police quickly took Ciesielski into custody and detained him for questioning.
Once they realized his intentions for climbing the pyramid weren't nefarious, the police agreed to release Ciesielski, provided he allow them to delete all the evidence of his stunt from his GoPro camera.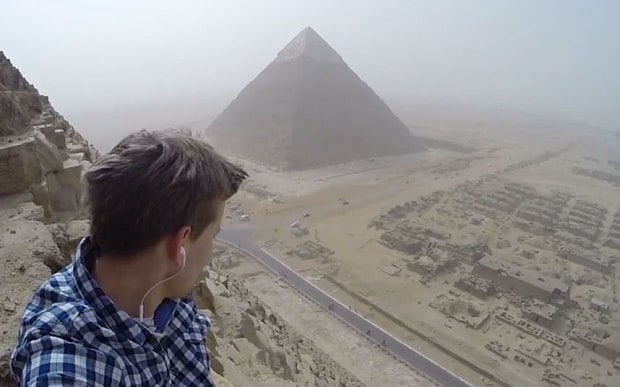 Unbeknownst to them, however, Ciesielski had software that allowed him to recover and publish the deleted images. And while Ciesielski realizes some people might take issue with his actions, he's ultimately unrepentant for his breathtaking climb.
"Some people were really angry, but I don't care," Ciesielski told Newser. "I didn't destroy anything. I didn't hurt anyone."
How do you feel about this? Alot of people are angry at Ciesielski for desecrating/disrupting the pyramid. Yes I believe that history should not be disturbed and should be respected. I don't recommend that people go out and do this, but you gotta admit this is fucking cool. He didn't really disturb or destroy anything from what we can tell. So regardless how you feel about this – enjoy these awesome pics/video that he was able to capture and take in the beautiful view!
If you like this post, don't be selfish, share it with your friends on Facebook or Twitter!!

Before You Go Just Watch YouTube Video Of Andrej Ciesielski Around The World!!

1. Climbing a 240m Building in Hong Kong, China!

[youtube height="500″ width="800″]https://www.youtube.com/watch?v=PSzcA-17U2U[/youtube]
Unfortunately I'm on the blacklist in Hong Kong now! We were caught at the second day on the Hotel Panorama roof. But on the last day I managed to climb the Manulife Plaza.

2. Climbing a 333m Building in Shanghai, China!

[youtube height="500″ width="800″]https://www.youtube.com/watch?v=ZAeT9pjCQic[/youtube]
When I visited Shanghai the first thing I saw was the Shimao International Plaza and I knew: "I want to get to the top". The Shimao International Plaza has two spires on it's top, which make it's t…

3. Spain Traveling, Costa del Sol | Rooftop Exploring

[youtube height="500″ width="800″]https://www.youtube.com/watch?v=tSifgGZM4Eg[/youtube]
After visiting mega cities like Shanghai I thought it would be cool to relax a bit and go to the beach in Spain. I think I've visited Spain already 10 times or more but never for photography.

4. You Only Live Once Make It Count!

[youtube height="500″ width="800″]https://www.youtube.com/watch?v=BH6q1tzoPMM[/youtube]

You Can Connect with This German Kid on Social Media:

Andrej Ciesielski's WebSite : http://andrejcie.com/2016/01/25/cairo
Andrej Ciesielski's Instagram: https://www.instagram.com/andrejcie/
Andrej Ciesielski's Facebook Account : https://www.facebook.com/andrej.ciesi
Andrej Ciesielski's YouTube Account: https://www.youtube.com/user/andrejcie/
[divider scroll_text="Back To Top"]