The stories of prince and princesses always manage to capture our imagination. The Indian history is one of those royal histories which include long mesmerizing tales of most brave and beautiful princess.
Rani Padmini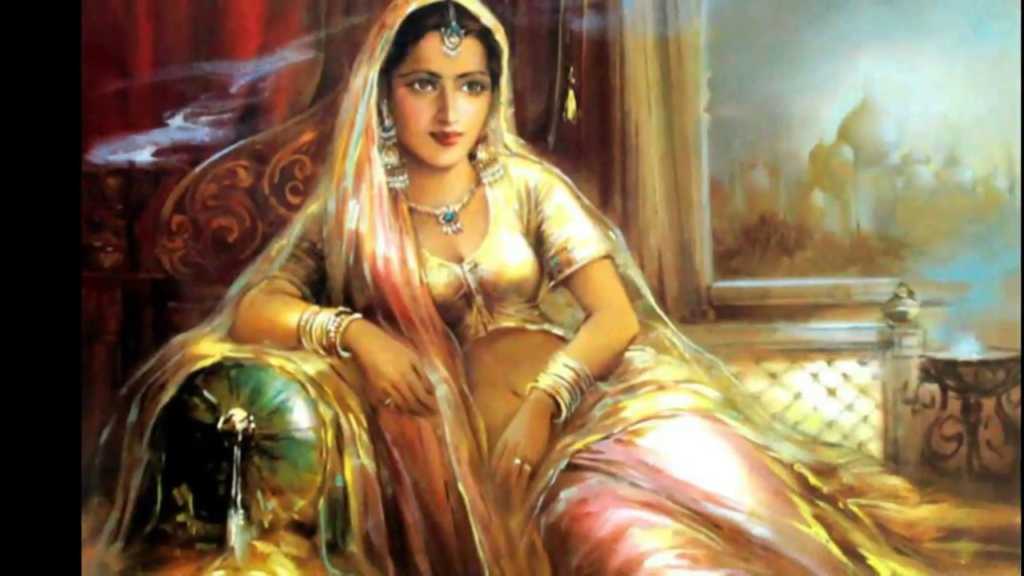 She was so beautiful that even Alauddin Khilji attacked Chittor in order to capture her. He only wanted to capture her for her beauty as her harem.There are a number of contesting stories about Padmavati aka Padmini. While on the one hand, the Rajput community maintains the sanctity of everything related to her, historians often say that her life was nothing but a poet's imagination.
Meerabai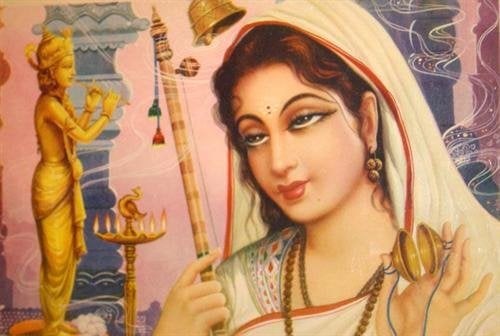 She was reputed to be one of the most extraordinary beauties of her time with fame spreading to several kingdoms and provinces. Her father, Ratan Singh, was the second son of Rao Duda ji, a descendent of Rao Jodha ji Rathor, the founder of Jodhpur. The powerful King of Mewar, approached Rao Duda for MiraBai's hand in marriage to his son Bhojraj.MeeraBai's education included knowledge of scriptures, music, archery, fencing, horseback riding and driving chariots.
Maharani Gayatri Devi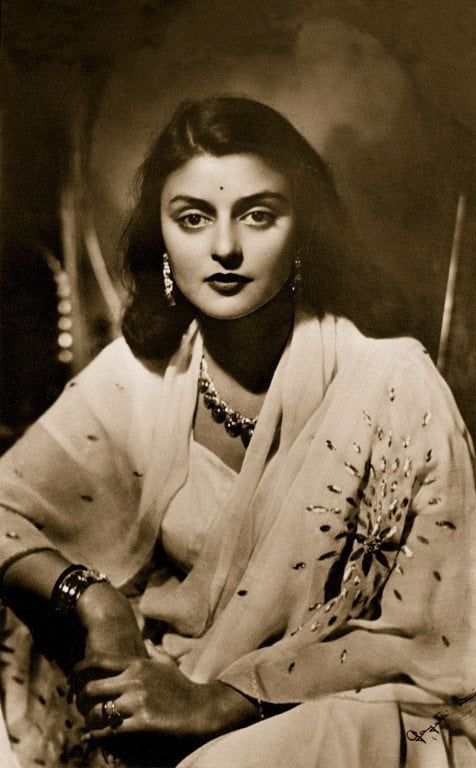 Maharani Gayatri Devi was born on 23 May 1919 in a Koch Rajbongshi Hindu family. Her father was Maharaja Jitendra Narayan of Cooch Behar in West Bengal, and her mother was Maratha Princess Indira Raje of Baroda. Gayatri Devi was an excellent rider and an able Polo player. She was a good shot and enjoyed many days out on 'Shikars". Maharani Gayatri Devi was 3rd Maharani of Jaipur who was also known as Rajmata of Jaipur. She married HH Maharaja Sawai Man Singh II.Gayatri Devi had one child, Prince Jagat Singh of Jaipur, late Raja of Isarda, born on 15 October 1949.
Throughout her life, her mesmerizing beauty and charm was admired and even became a fashion icon for all the women in those times. Following India's independence and the subsequent abolition of the princely states, she became an extremely successful politician. She died on 29 July 2009 in Jaipur, at the age of 90. She was suffering from paralytic ileus and lung infection.
Sita Devi of Baroda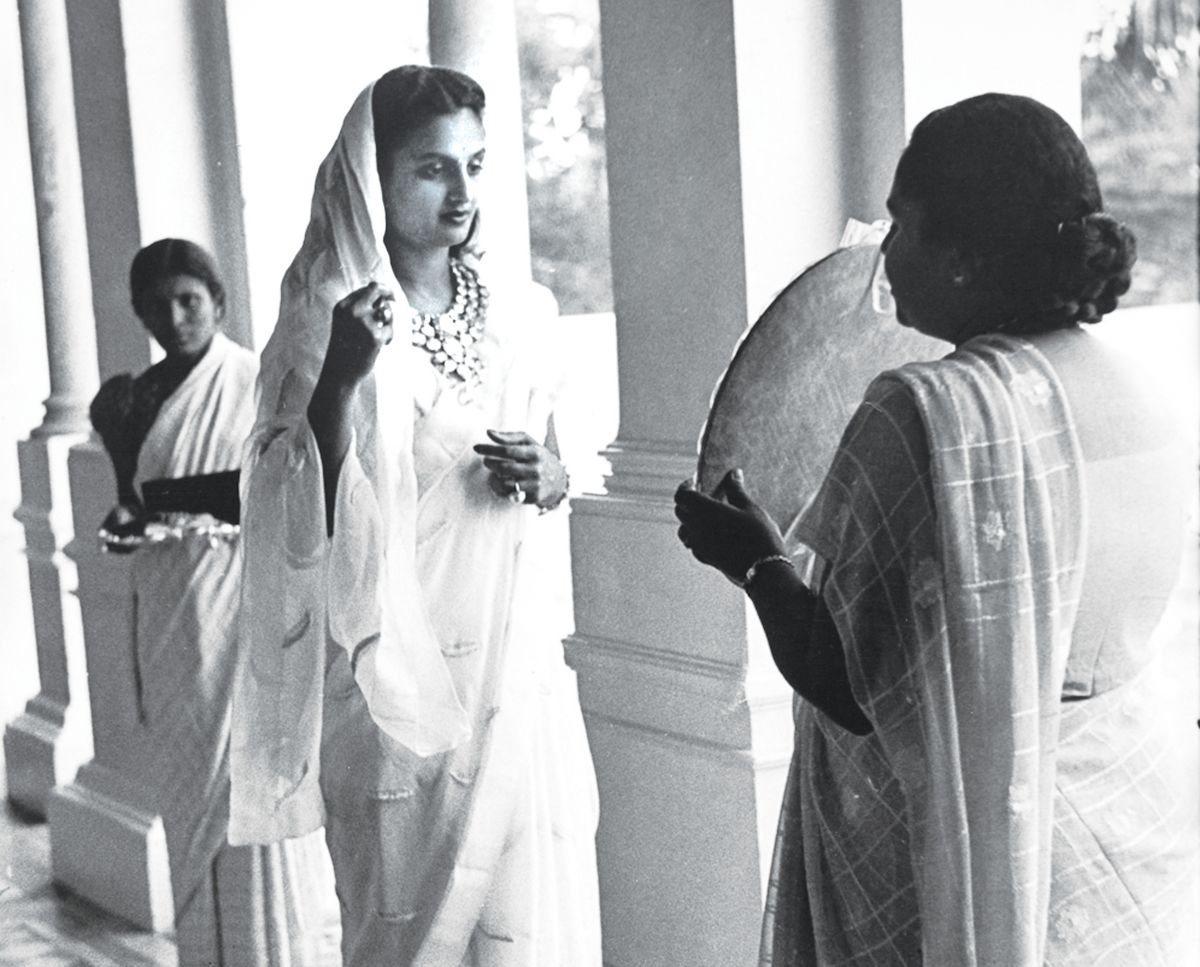 Sita Devi was the daughter of the Maharaja of Pithapuram, Beautiful Sita Devi first married M. R. Apparao Bahadur, Zamindar of Vuyyuru and then Pratap Singh Gaekwar of Baroda,second richest Indian prince.She was also famously called as "Indian Wallis Simpson". She was extremely beautiful and was admired throughout her life with a truly pleasant personality.
Even after the dissolution of her second marriage, she clung to her exalted title. The Maharani suffered a tragedy in 1985, when Princie committed suicide one night when after his 40th birthday. His death was attributed to alcoholism and drug addiction.[9] Sita Devi died four years later of natural causes. Some speculated it was due to a broken heart.
Rani Vijaya Devi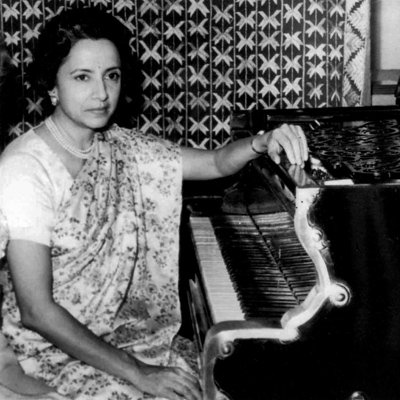 Rani Vijaya Devi was one of the most beautiful princesses in the history of India, born on 28 August 1922, in Mysore. She was eldest daughter of Late Yuvaraja Kanteerava Narasimha Raja Wadiyar and sister of Maharaja Jaya Chamaraja Wadiyar. She trained in dancing, music and become proficient in veena. After her marriage to the Thakore Saheb of Kotda-Sangani in 1941, Rani Vijaya Devi continued studying the piano in India, and later at the Juilliard School of Music, New York.She was the founder and President of the International Music & Arts Society. It was established to augment Bangalore's existing cultural scene by providing an international forum for Indian and foreign musicians and artistes.
Sita Devi of Kapurthala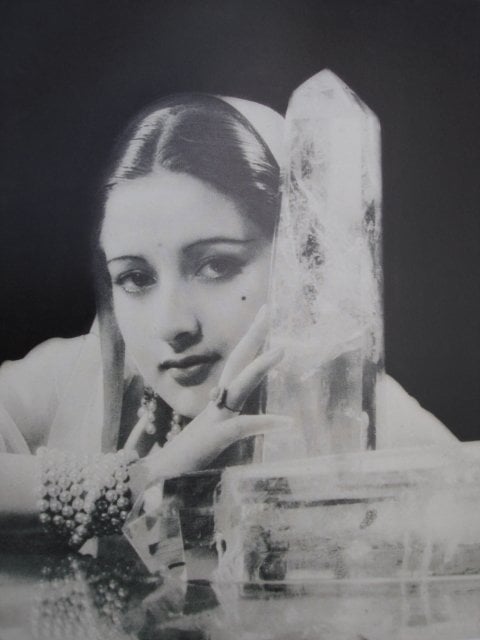 She was a daughter of the Raja of Kashipur, born in 1915. Sita Devi of Kapurthala was famously known as Princess Karam who was one of the most beautiful and glamorous women of her day. She was fluent in several European languages and was considered to have a strong sense of style. When she was 19 years old, Vogue Magazine anointed her the latest "secular goddess." Three years later Look named her one of the five best dressed women on earth.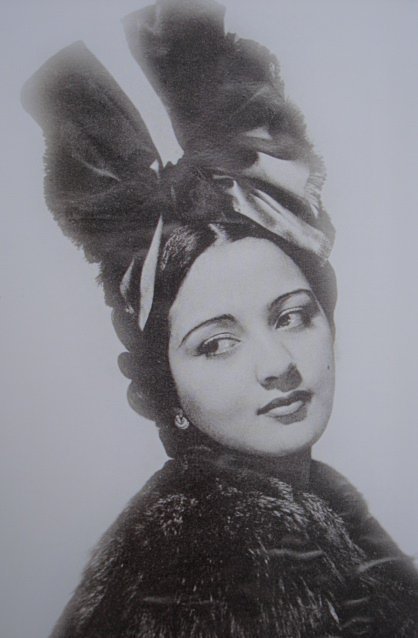 Rani Samyukta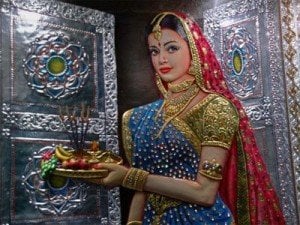 Samyukta was a daughter-princess of Kannauj and one of the three wife-Queen of Prithviraj Chauhan, who is known for her mesmerizing beauty with brains as she was one of the most determined Indian women at that time. Sanyukta, also known as Sanyogita, Sanjukta, or Samyukta. Jaichand and Prithviraj belonged to a rival Rajput clan. Jaichand's daughter, Samyogita, was a headstrong girl who was known for her bewitching beauty. She is said to have fallen in love with Prithviraj, She desired nobody but him. The love story of Rani Samyuktha and Prithviraj is one of the most popular romantic tales of India.
Noor Inayat Khan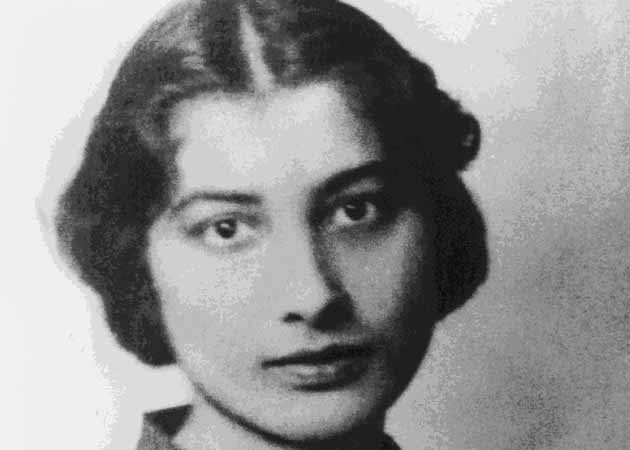 She was the eldest daughter of Hazrat Inayat Khan, who was born to nobility and came from a princely Indian Muslim family. An SOE agent during the Second World War, she became the first female radio operator to be sent from Britain into occupied France to aid the French Resistance. She died at the young age of 30 in the Dachau concentration camp in Germany. She was a beautiful princess who led an exemplary life.
Suggested Page : Greatest women warriors in Indian history  who fought bravely
If you like the article , Please share this with friends and help them to know about Indian beautiful queens with brain and power.