In order to preach the eternal principles of Dharma and righteousness there have been numerous women saints, scholars, rulers and freedom fighters who have shone as a beacon of hope and courage under great odds to millions of women all over the world.This particular page is here to help educate others about the existence of women warriors throughout the span of time. Often women dove into battle to protect their land, homes, ideals or families, the same reasons men did.Today women still take up arms against enemies, remember the women of the past and present and let us keep their spirits alive within our hearts!
Rani Lakshmibai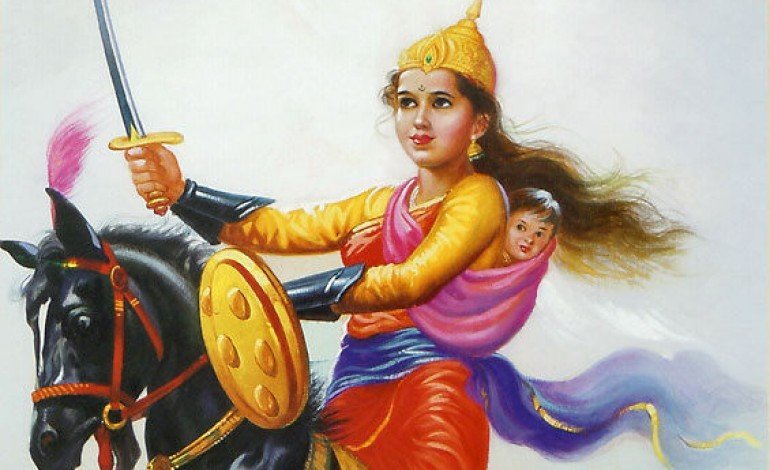 She was born on 19 November,1828 in a Brahmin family, at Kashi now know as Varanasi. Manikarnika was her first initial name but her family members called her Manu. She was trained in horse riding, shooting and fencing. She was very found of doing adventurous tasks since childhood. At the age of 16, she married Raja Gangadhar Rao, who was the then Maharaja of Jhansi. She gave birth to a boy child, unfortunately, the child not survived for a long time. Soon after the death of the child Raja Gangadhar Rao fell sick. Gangadhar's health became very worse and died on November 21, 1853.
In those days British rulers brought an order that the kings who have no heir those kingdoms merge into British India, They have already decided to adopt Damodar Rao as their son for next heir to the Jhancy Kingdom. But Lord Dalhousie did not considered Damodar Rao as the legal heir of Jhansi due to the adoption.
Rani Jhansi was determined not to give up Jhansi. She strengthened its defences and assembled a volunteer army. Women were also given military training. Rani's forces were joined by warriors including Gulam Gaus Khan, Dost Khan, Khuda Baksh, Lala Bhau Bakshi, Moti Bai, Sunder-Mundar, Kashi Bai, Deewan Raghunath Singh and Deewan Jawahar Singh.During this rebellion many British civilians, including women, and children were killed by the sepoys. The British wanted to end the rebellion quickly. Meanwhile, unrest began to spread throughout India and in May of 1857, the First War of Indian Independence erupted in numerous pockets across the northern subcontinent. She fiercely fought with British, finally British got victory in March, 1858. Then she moved Gwalior and met Tantya Tope for support to continue her fight against the British. Her brave and courageous fight encouraged many warriors in later years, however she lost her life in the battle of Gawlior on 18, June 1958.
Suggested reads: 12 Facts About "Rani Lakshmi Bai" Jhansi Ki Rani | Greatest Women Warrior Of India
Rani Padmini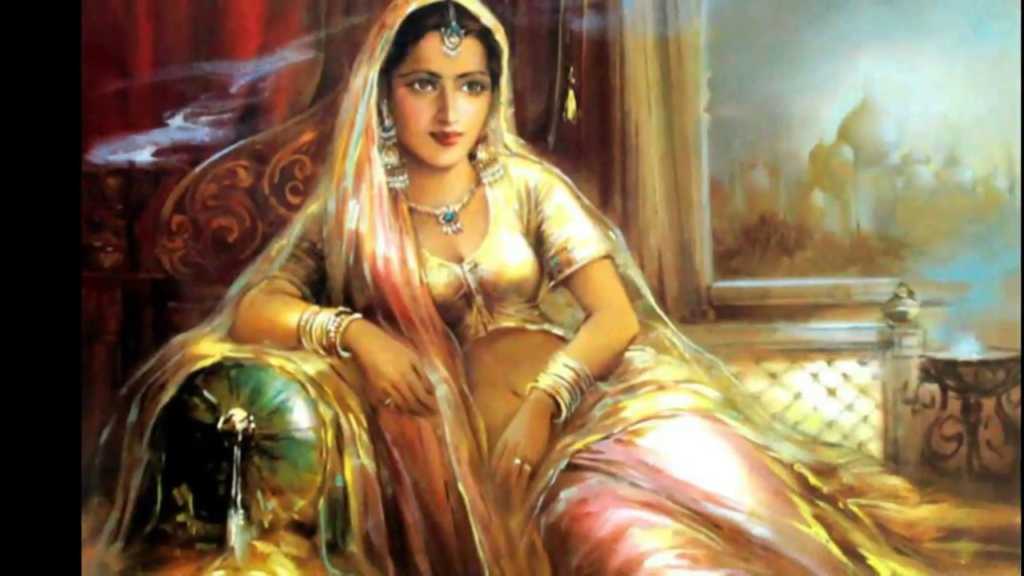 Padmini, also known as Padmavati, was a legendary 13th-14th century. Padmavati was the daughter of Gandharv Sen, the king of the Singhal kingdom. Rani Padmini was an Indian queen who ruled Chittorand by marrying King Rawal Ratan Singh. He defeated King Malkhan Singh and married her during a swayamvar. She was so beautiful that even Alauddin Khilji attacked Chittor in order to capture her. He only wanted to capture her for her beauty as her harem. The lustful Sultan was furious and ordered his army to storm Chittor. But hard as they tried the Sultans army could not break into the fort. Then Ala-ud-din decided to lay seige to the fort. The seige was a long drawn one and gradually supplied within the fort were depleted. Finally King Ratnasen gave orders that the Rajputs would open the gates and fight to finish with the besieging troops. On hearing of this decision, Padmini decided that with their men-folk going into the unequal struggle with the Sultan's army in which they were sure to perish, the women of Chittor had either to commit suicides or face dishonour at the hands of the victorious enemy. A huge pyre (Jauhar) was lit and followed by their queen.
There are a number of contesting stories about Padmavati aka Padmini. While on the one hand, the Rajput community maintains the sanctity of everything related to her, historians often say that her life was nothing but a poet's imagination.
Rani Chennamma
She was born in the small village of Kakati in Belgaum, Karnataka in 1778. From a very young age she received training in sword fighting, archery and horse riding and got private lessons at home. Once King Mallasarja of Kittur was moving around trying to find support from neighbouring kingdoms to fight Tipu Sultan and approached Dhulappa Desai. He then saw Chennamma and was attracted to her confidence and bravery.Though he was already married and had a son Shivalinga Rudra Sarja, he took Chenamma as his second wife. They had a son who died at a young age. King Mallasarja also passed away. It is said that East India company's collector and political agent Thackeray wished to capture Kittur to expand the British Empire. Rani Chennama now Queen of kittur decided to take charge and rallied together her trusted men to fight against the British. As a conclusion of this war British officers including Thackeray were killed. The remaining officials and soldiers were imprisoned and she ensured that they were treated with courtesy and kindness.
The British Empire was enraged at the humiliation of defeat at the hands of a small ruler and sent bigger armies to Kittur to capture it.. A fierce battle was fought but this time due to a number of traitors in her camp she lost the battle and was captured by the British and their treasury looted.
It is said that such was her indomitable courage and fearlessness that she tried to escape twice from the Kittur fort but was recaptured both times and then put in solitary confinement for life. She spent her days performing pooja and reading the holy texts till her death.In the year 1829 she died in confinement with the dream of a free Kittur in her heart and mind. Her burial place or Samadhi is at Bailhongal taluka surrounded by a small park.
Rani Chennama was a great example of this principle of real living by showing to the world that one woman could stand against the might of the British Empire for upholding justice and righteousness.A statue of Rani Chennamma was inaugurated in Parliament building in New Delhi in the year 2007 by the then president and prime minister. A number of memorials have been set up naming schools, parks etc in her name. Every year her legacy is commemorated from October 22 to 24 during the Kittur Utsava.
Razia Sultana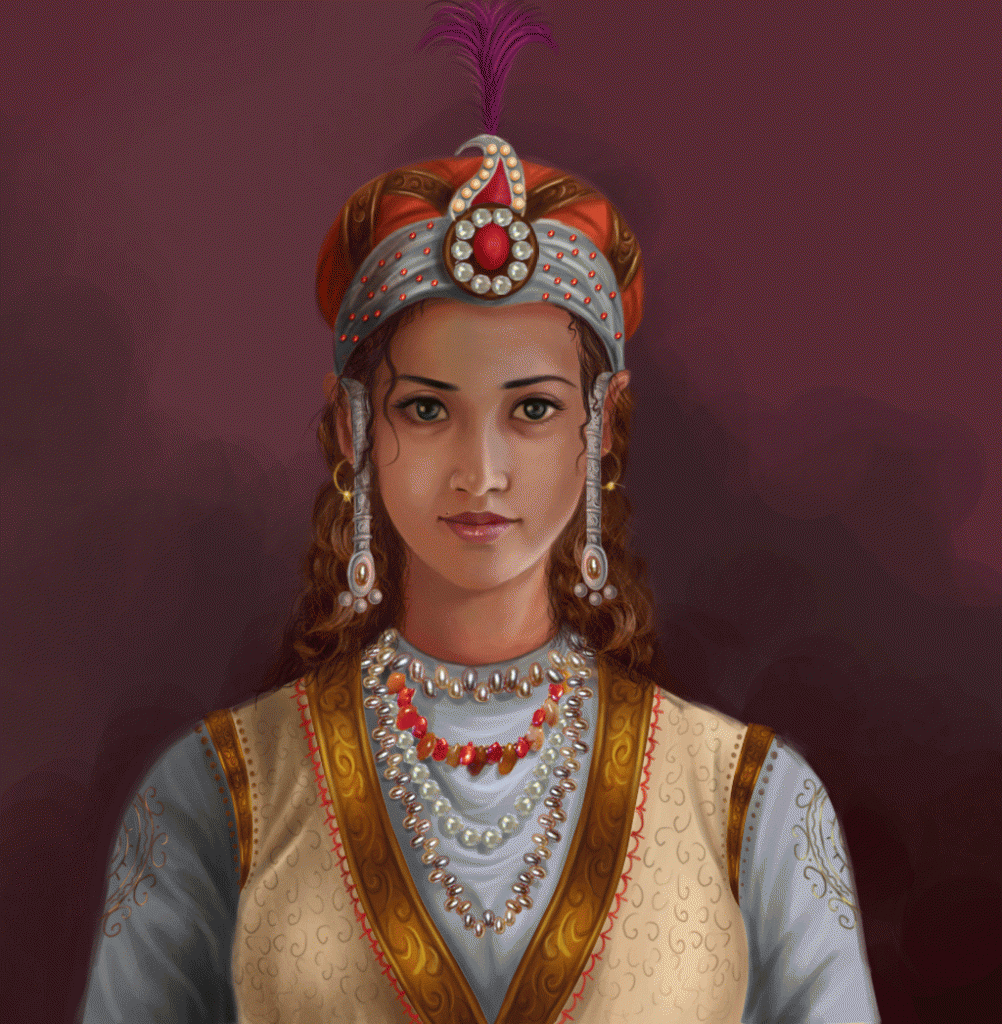 Razia Sultan was the first Muslim female ruler. She ruled in Delhi from 1236 to 1240 as the Sultan herself. Her father Iltutmish had come to Delhi as a slave serving under Qutb-ud-din and had risen to the post of a provincial governor. Razia was a bold young woman, trained in military warfare and administration. However, her ascent to the throne did not come easily. Her brother had taken over the throne after the death of their father, and she could claim the crown only after her brother died. After becoming the Sultan of Delhi she adopted a gender-neutral attire and proved to be an efficient, capable, and brave ruler. She was widely respected and loved by her officials and public but one of her brothers usurped the throne. In the conflicts that followed, Razia was brutally killed.
Ahilyabai Holkar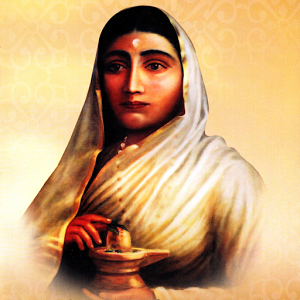 She was born in the village of Chondi in Jamkhed, Ahmednagar in 1725, she was fondly referred to Rajmata Ahilyabai Holkar was the Holkar Queen of the Malwa kingdom. Her father, Mankoji Rao Shinde, was the Patil (chief) of the village. Her father home schooled her to read and write. She was married to Khanderao Holkar in 1733 at the tender age of 8.But unfortunately her husband Khanderao was killed in the battle of Kumbher in 1754, leaving her a widow at only 21. Ahilyabai's only son Male Rao Holkar ascending the throne under her regency. Young monarch Male Rao too died, a few months into his rule, on 5 April 1767. Ahilyabai stood undeterred even after loosing her entire family.She did not let the grief of her loss affect the administration of the kingdom and the lives of her people. She took matters into her own hands. She petitioned the Peshwa after her son's death, to take over the administration herself. She ascended the throne and became the ruler of Indore on 11 December 1767. The supreme ruler of the Empire, Peshwa Raghoba, was instigated by one of Ahilyabai's own ministers to confiscate the excess wealth of Indore. Ahilyabai pointed out to him that under the agreements that existed the wealth of the treasury was supposed to be for the well being of her subjects or for charitable purposes.
The Peshwa was infuriated that she defied him, and threatened military action. She in turn challenged him to come and meet her on the battlefield. She gathered a small force, which included many women, and set out to fight. A message was sent to the Peshwa: "Now I will show you how weak I am. If I lose fighting against men I will have lost nothing. But if you lose against women then you will be in the soup! And remember, that is exactly what will happen."
The Peshwa had a change of heart. He said, "You have misunderstood. I do not come to fight, but to mourn your son's death." He ended up staying as Ahilyabai's guest for a month and was thoroughly impressed at the skill with which she ruled. For example, she had greatly reduced crime and theft, by encouraging poor people to get involved in trade and farming.At the age of 70 Ahilyabai passed away in Rameshwar. Her life shines brightly in the firmament of history, for ruling her kingdom with piety and selflessness; sincerely devoting herself to her subjects while keeping Dharma at the forefront of all that she did. Her life will be an inspiration for future generations of Hindus.
Meerabai / MiraBai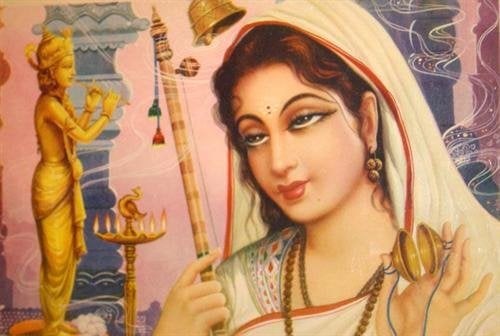 MiraBai was born in 1504 AD at Chaukari village in Merta District of Rajasthan.She is considered to be born in about 1498 in Rajasthan to Veer Kumari and Ratan Singh. Her mother died during childbirth when Meera was around eight years old. She was then raised and educated by her grandfather, Rao Duda and father's older brother, Rao Viram Dev at Merta. MiraBai was soft-spoken, mild-mannered, gifted, sweet, and sang with a melodious voice. She was reputed to be one of the most extraordinary beauties of her time with fame spreading to several kingdoms and provinces. Her father, Ratan Singh, was the second son of Rao Duda ji, a descendent of Rao Jodha ji Rathor, the founder of Jodhpur. The powerful King of Mewar, approached Rao Duda for MiraBai's hand in marriage to his son Bhojraj. MeeraBai's education included knowledge of scriptures, music, archery, fencing, horseback riding and driving chariots. She was also trained to wield weapons in case of a war. However, MiraBai also grew up amidst an atmosphere of total Krishna consciousness, which was responsible in molding her life in the path of total devotion towards Lord Krishna.However, MiraBai could not bear the thought of marrying a human being when her heart was filled with thoughts of every nature, all about her Krishna.MiraBai could not bear the thought of marrying a human being when her heart was filled with thoughts of every nature, all about her Krishna. But unable to go against her beloved grandfathers word, she finally consented to the marriage. But her devotion and love never ended to Krishna.
The turning point in Meerabai's life occurred when once Akbar and his court musician Tansen came in disguise to Chittor to hear Meera's devotional and inspiring songs. Both entered the temple and listened to Meera's soul – stirring songs to their heart's content. Before he departed, he touched the holy feet of Meera and placed a necklace of priceless gems in front of the idol as a present. Somehow the news reached the KumbhaRana that Akbar had entered the sacred temple in disguise, touched the feet of Meerabai and even presented her a necklace. The Rana became furious. He told Meerabai, "Drown yourself in the river and never show your face to the world in future. You have brought great disgrace on my family". well this is not the reason for her death.
It is said that Mira was given poison and she consumed in the name of Krishna's prasad then she died in 1547. The new ruler of Chittor, her brother-in-law, Vikramaditya, did not like her open devotion and mingling with commoners. He attempted to kill her through various means. This is where the mention of serving poison to her comes.
Akkadevi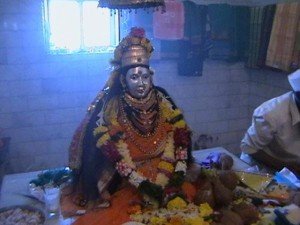 Akkadevi was well known for being an able administrator and capable general. She was a princess of the Chalukya dynasty of Karnataka and governor of an area known as Kishukādu, situated in the present day districts of Bidar, Bagalkot and Bijapur. Her life journey started from 1010 CE and ended in 1064 CE.
She was also called Gunadabedangi, meaning "beauty of virtues". She was a lady of beauty with brains who governed KishuKadu as an adept general, administrator and a governor.In the course of Akkadevi's rule, she expanded her province, encouraged education through grants, and gave liberally to Jaina and Hindu temples. Akkadevi was said to be "a personage of great reputation and consequence".An inscription dated 1022 calls her as courageous as Bhairavi in war.
Maharani Jijabai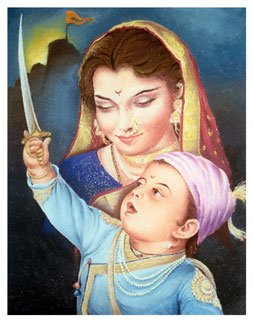 Jijabai was born in 1594 in the town of Sindhkhed in Maharashtra. Her father was an eminent Maratha Sardar and nobleman named Lakhuji Jadhavrao, while her mother was Malasa Bai. Her father served the NizamShahi of Ahmednagar and was proud of his high position and status. She tied the knot with Shahaji Bhosle, Together they had eight children, of whom six were daughters and two were sons, Shivaji being one of them, the legendary Maratha king and warrior who stood strong against the rivaling Mughal Empire.
Jijabai remained with her husband at the Fort of Shivneri, devotedly standing by his side; however, she was disappointed with the fact that both he and her father served under other rulers, while she longed for freedom under a kingdom founded by the Marathas themselves.Jijabai was known to be an influential and determined woman who was an embodiment of self-respect and virtue.
Suggested page : List of most beautiful Queens at that time: Beauty with mind and power
If you like the article , Please share this with friends and help them to know about Indian beautiful queens and their story of sacrifices and bravery.