The Siddi also known as Siddhi, Sheedi, Habshi or Makrani, are an ethnic group inhabiting India and Pakistan. Members are descended from Bantu peoples from Southeast Africa that were brought to the Indian subcontinent as slaves by Arab and Portuguese merchants.mThe Siddi community is currently estimated at around 20,000–55,000 individuals, with Karnataka, Gujarat and Hyderabad in India and Makran and Karachi in Pakistan as the main population centres. Siddis are primarily Sufi Muslims, although some are Hindus and others Roman Catholic Christians.



Their faces are painted in shades of red, blue and green with designs symbolising traditional African body art, they wear bright orange tiger print skirts, straw caps and breathe fire. We are not talking about a circus troop, but of the Siddi tribe who don different avatars at different times of the day.
African by origin, Indian by nationality with Gujarati as their lingua franca – the Siddi tribe lives in a village called Jambur in the heart of Gujarat. Just like any other village, Jambur has red mud by lanes, houses with thatched rooftops and a few small local shops. Located approximately hundred kilometres from Junagadh, the village is surrounded by the forest of Gir, which is home to the last of the remaining Asiatic lions.
"We have completed 300 years in Gujarat and this is our fourth generation in Jambur," said 60- year-old Siddique, speaking in heavily accented Afro-English.
BROUGHT BY NAWAB'S WIFE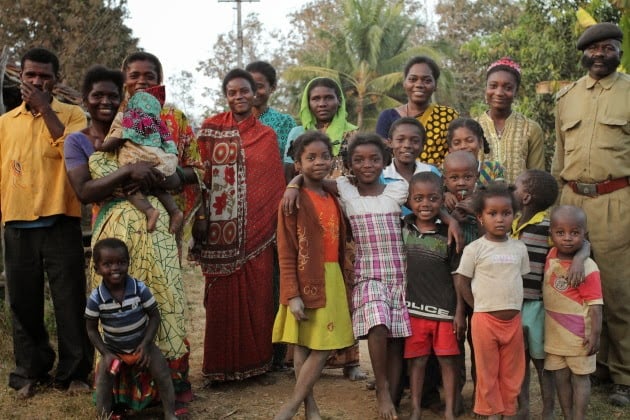 This settlement did not happen out of choice but by force. According to the tribals, there is a long history to their presence in India. "The Nawab of Junagadh had once visited Africa where he fell in love with an African woman. They got married and she moved to India with him," said Siddique. "She came to India with a hundred slaves and since then we have been based in Gujarat only," he added.
Their claim to fame is their origin and they cash-in very well on this. They have a dual profession – although they do small time jobs in the day, they dance to the African beats at night. "There are many tourists visiting Gir and we entertain them with our performance. This helps us make some extra money," said a member from the tribe in fluent Gujarati.
The Siddi tribe has seen much stardom. They have been a part of the Gujarat tourism video called "Khushboo Gujarat Ki."
"The peak tourist season is from October 16 to June 15. We get several invitations from resorts and hotels in this region to come and perform the African dance. We had been invited to Iraq to perform but the event got cancelled," said Siddique.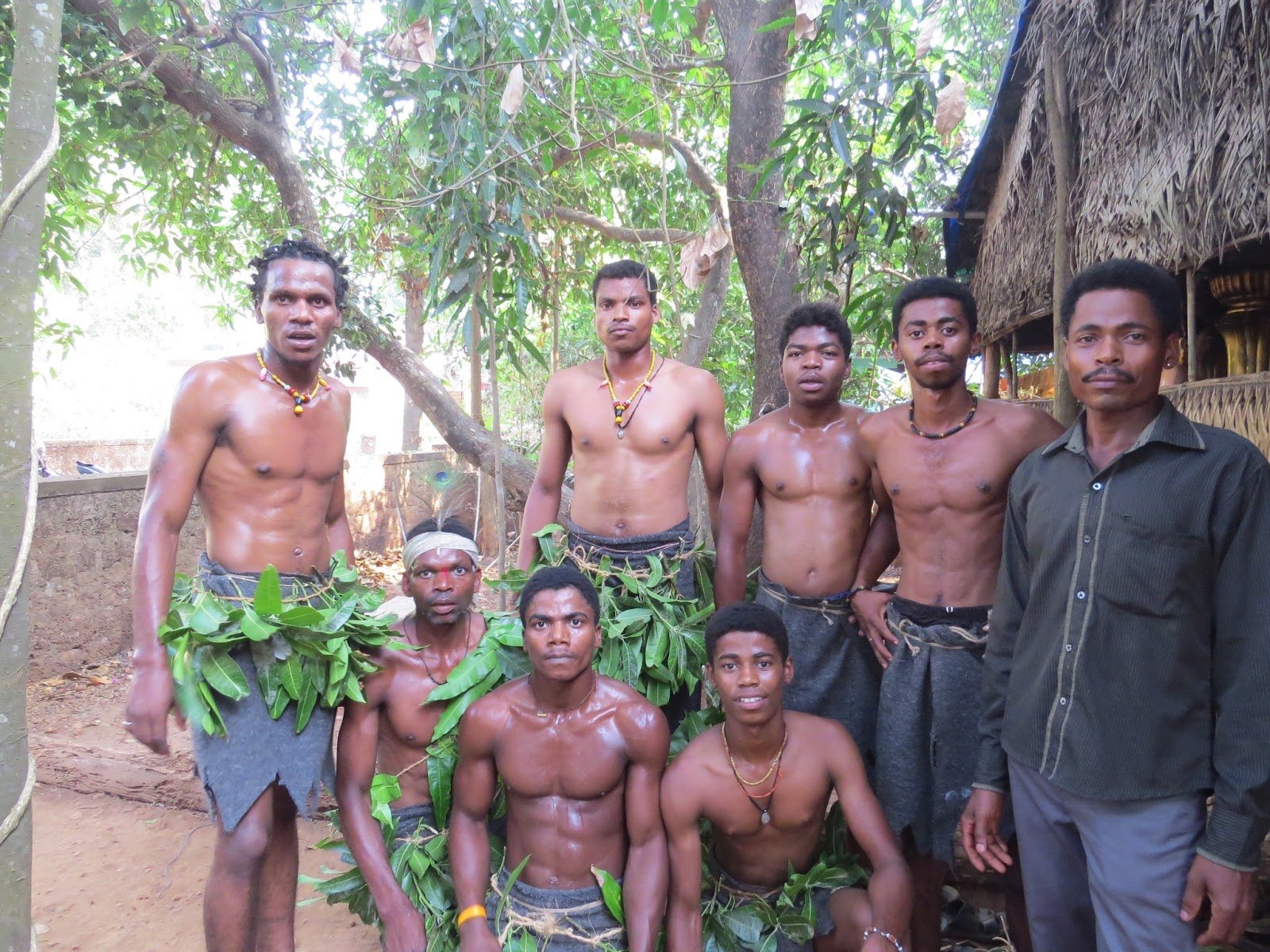 On a daily basis, the tribals are engaged in various occupations. They work on the fields, in the forest department, and some as tourist guides and truck drivers. "With the meagre salary it is very difficult to manage. This extra money helps us tremendously," said Rasheed who is a truck driver. While many members of the tribe work in the forest, there are some who are in government jobs, earning up to Rs. 5,000 a month.
And as the night sets in, the Siddis once again dress up in their tiger prints and set out to perform another spectacular tribal tradition.

[youtube width="800″ height="500″]https://www.youtube.com/watch?v=UD7sp-L9lUk[/youtube]

Some Sidis are keenly aware of their past, and a few remain in touch with relatives in Africa. But in the western Indian state of Gujarat – where most Sidis live – the community has lost touch with its roots. The village of Jambur, deep in the Gir forest, is one of two exclusively Sidi settlements. It is miserably poor. The headman explains that yes, everyone in Jambur is a Sidi. Their forbears came from Africa. But they have lost any knowledge of African languages, and don't know where exactly their ancestors came from or why they settled in India.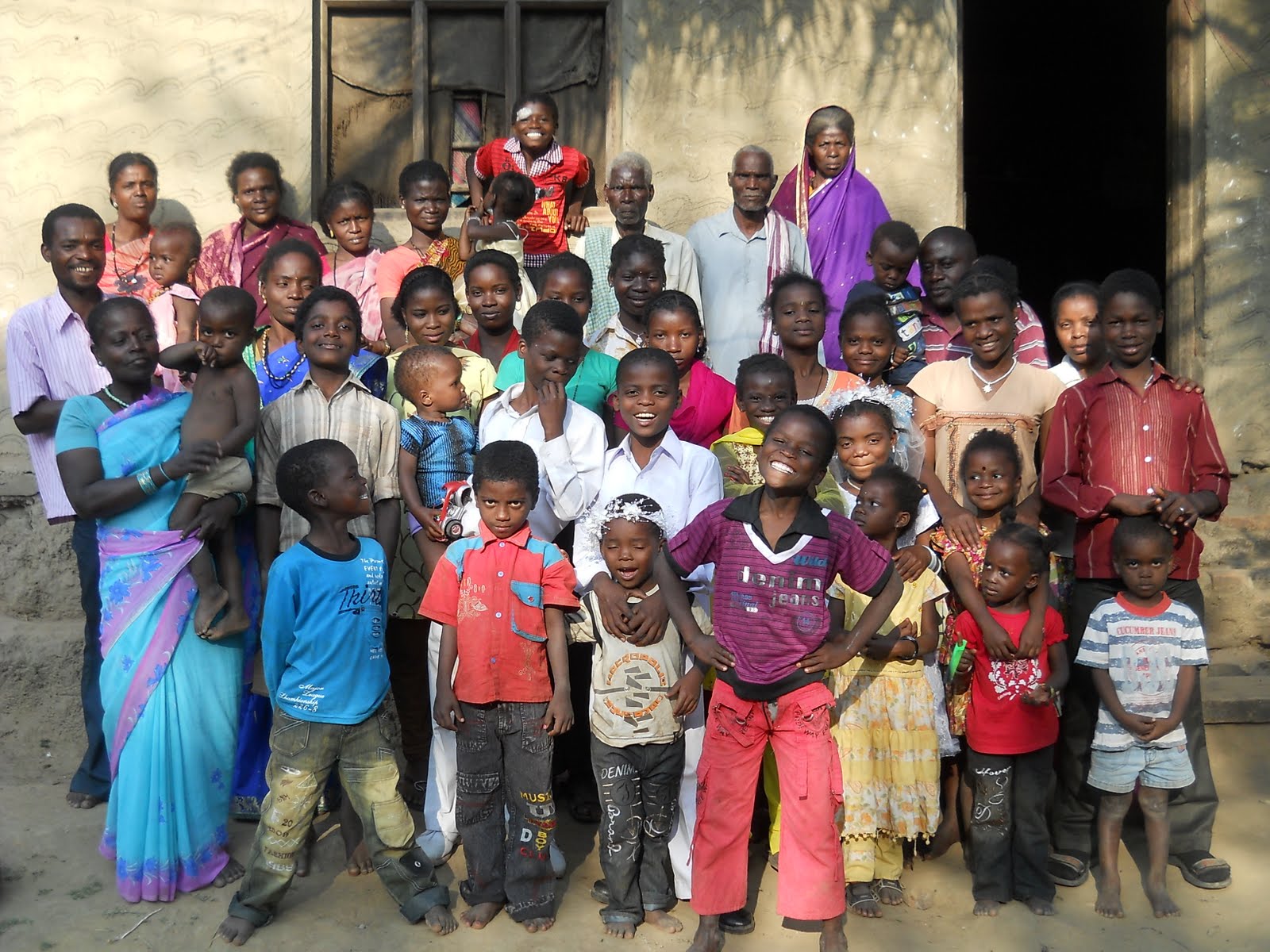 The only remnant they retain of their African lineage is their music and dance. The Sidi community is very poor. This is what Professor Catlin, an ethno-musicologist, hopes to use to fill in the story of the Sidis. "In Gujarat, affinities with African music include certain musical instruments and their names", she says, "and also the performance of an African-derived musical genre called "goma". In the nearby town of Junagadh, a smaller group of Sidis lives alongside the shrine of Bava Gor, an ancient Sufi Muslim holyman who was himself of African descent. Their hold on their African past is a little more secure. They say they know a few songs in an African language, but not their meaning. And their dance is more obviously African. But again, their music, song and dance are the only links with their African past.
[youtube width="800″ height="500″]https://www.youtube.com/watch?v=QCo78Jthymo[/youtube]

The Siddi tribe is perhaps one of India's best-kept secrets. While the exact history of this tribe isn't known, it is largely believed that the first Siddis arrived on Indian shores somewhere between the 10th and 14th centuries on Arab slave ships.
Over the centuries, they adopted the local culture. Today, they speak Gujarati, dress and eat just like the locals. Their physical features are the only thing that distinguishes them from the rest — they look distinctly African.
Anthropologists put their population between 20,000 and 30,000 and the government has granted them tribal status.
Besides Gujarat, the Siddis have also struck roots in parts of Karnataka and speak the local language. Some of them living in areas bordering Maharashtra like Belgaum speak Marathi.

[youtube width="800″ height="500″]https://www.youtube.com/watch?v=0_WffAKB_i0[/youtube]

Now Just Do Me A Favour, Share This With Your Friends !!

H/T : thehindubusinessline.com
[divider scroll_text="Back To Top"]