When we speak of item girls of Bollywood, the first thing which comes to our minds is the famous item songs and which item girls remained hot the previous year. Bollywood is full of beautiful ladies, and they are one of the great entertainers in the world.
Some of them entertain you with their acting skills, and some use their dance moves. Chameli, Munni, Sheila or Anarkali ? Many Bollywood top actresses who have already proved their skills in acting, when step down for an item number, have also fascinated their fans with their killer moves. Actresses like Kareena Kapoor, Katrina Kaif, Priyanka Chopra gave sizzling performances on item numbers like Fevicol se, Sheela ki Jawani, Ram Leela etc. Even new comers like Shraddha Kapoor's 'Dance Basanti' dominated the dance floors. here is the list of top hottest item girls of Bollywood.
14. Lisa Haydon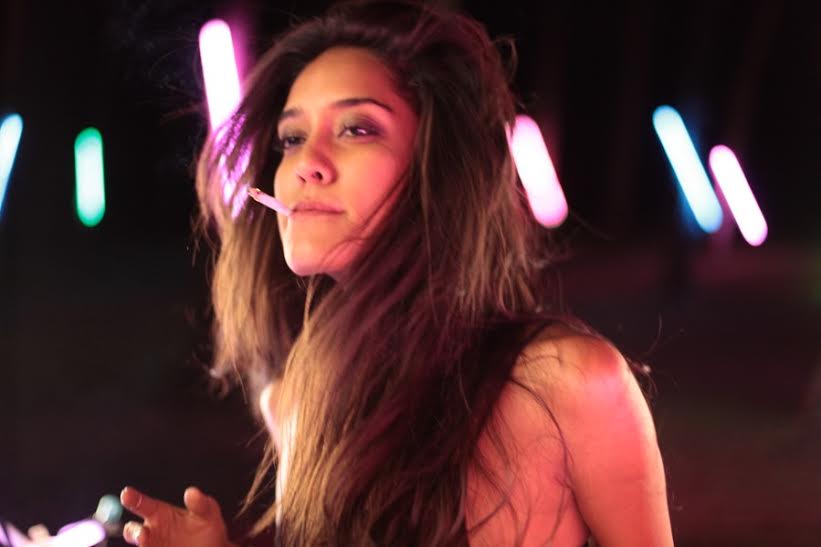 The dusky beauty, Lisa Haydon, who stole the hearts of many with her acting in the film Queen. Lisa Haydon shows off some swift dance moves in the new trance number "Manali Trance" from The Shaukeens. Lisa holds her own in the world of Bollywood and even though she's tried her hand at masala flicks and item songs, her best performances have been the more serious ones. So the song, Shake it Sayyan, didn't do much for Lisa's Bollywood career even with the itsy bitsy clothes she sports in the song. The videsi girl, along with her desi touch is one of the popular figures in the fashion universe.
13. Bipasha Basu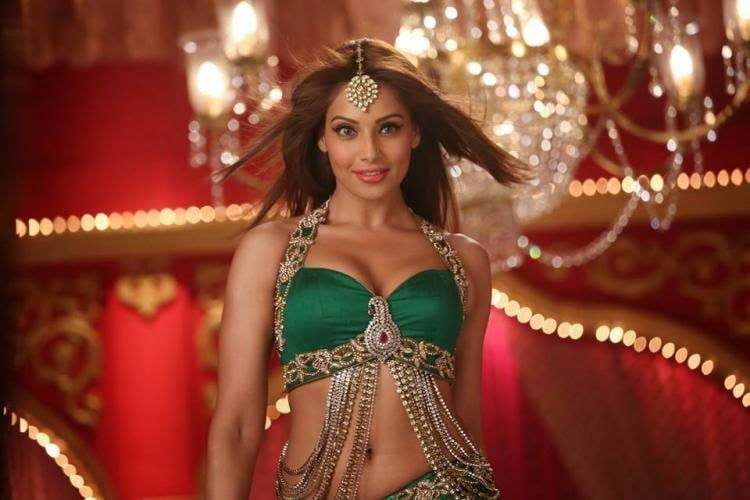 Bipasha Basu is comfortable with her sexuality and doesn't mind to do item song. Bipasha Basu debuted as an item girl in hit track Beedi Jalaile from Omkara. Bipasha Basu said Sex symbol and item girl tags don't bother me.
12. Lara Dutta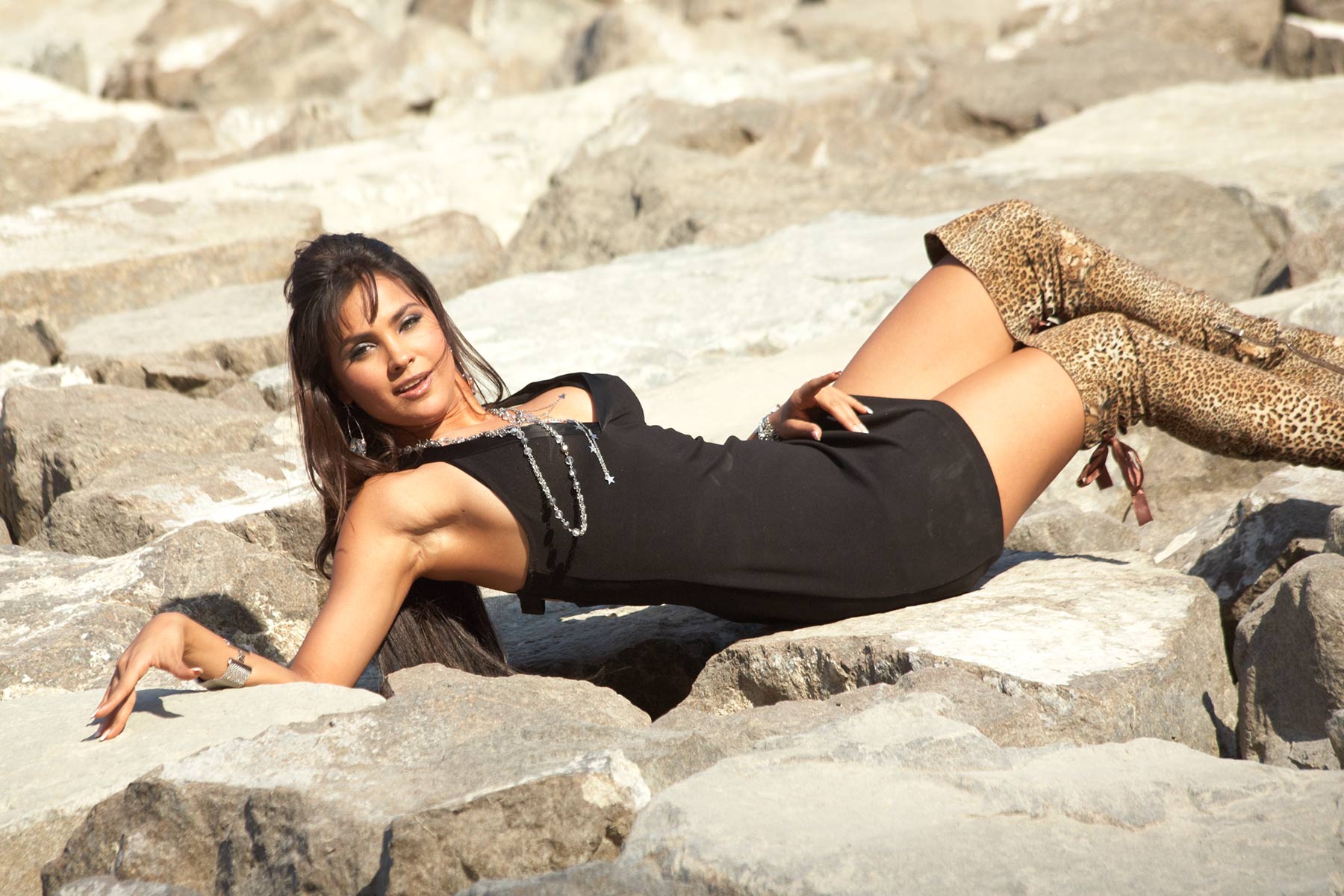 This former Miss Universe lara dutta is not traditionally known for her item number skills, but we have to acknowledge her for a rare drift from mainstream acting in 'Khakee'. She looked phenomenal in "Aisa Jadoo", as she pulled every move in the book to unleash her hotness!
11. Mumaith Khan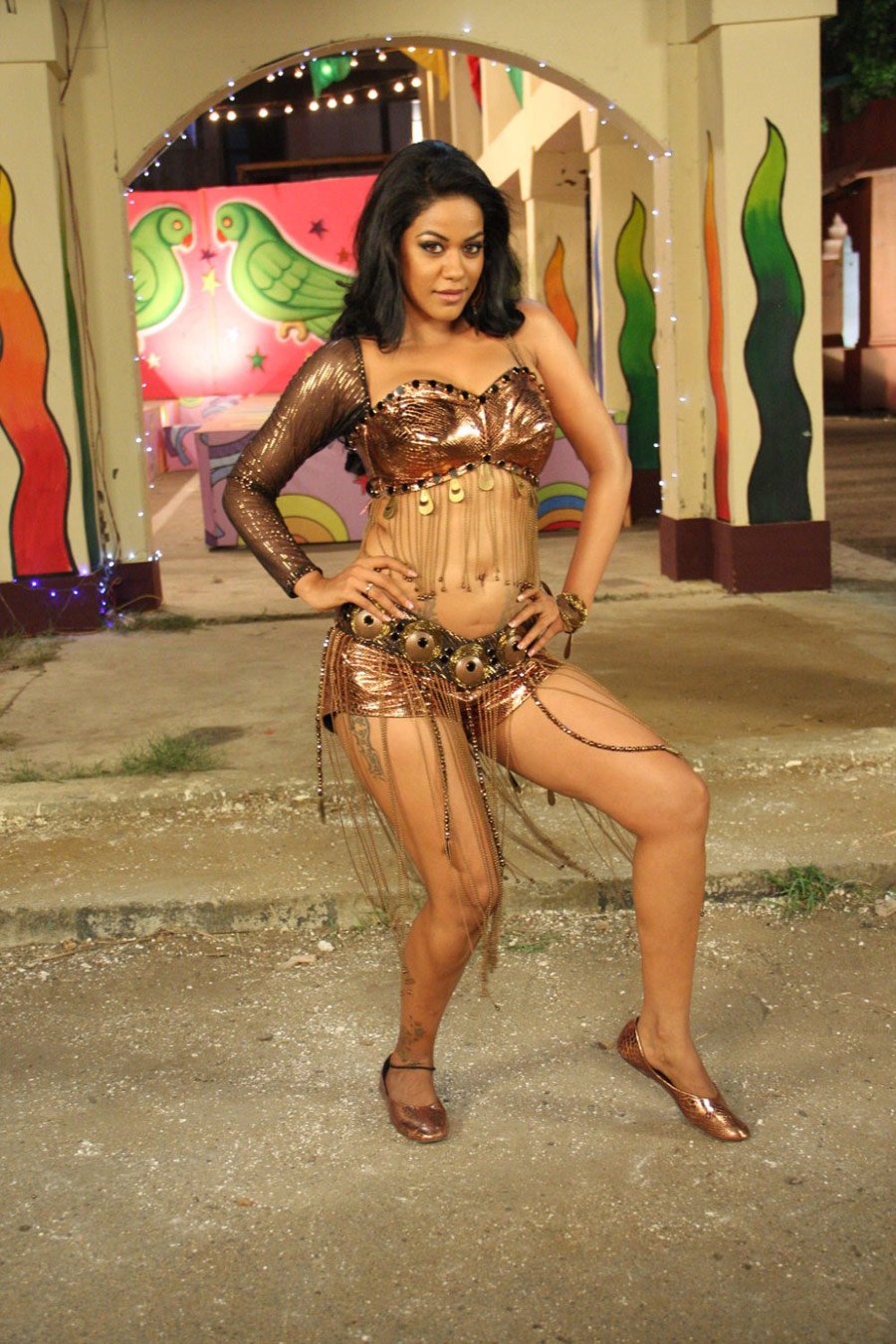 Mumaith is a Pakistan-born Mumbai girl with unmatched energy levels. Her performances are usually power-packed and loaded with fast dance moves. She gained popularity with her super hot performance in "Dekh Le" from the movie Munna Bhai MBBS. After that she was seen in another sultry song "Lut Gayee" from the movie Hulchul. Her latest Bollywood item song is Preetam Pyaare (Rowdy Rathore).
10. Yana Gupta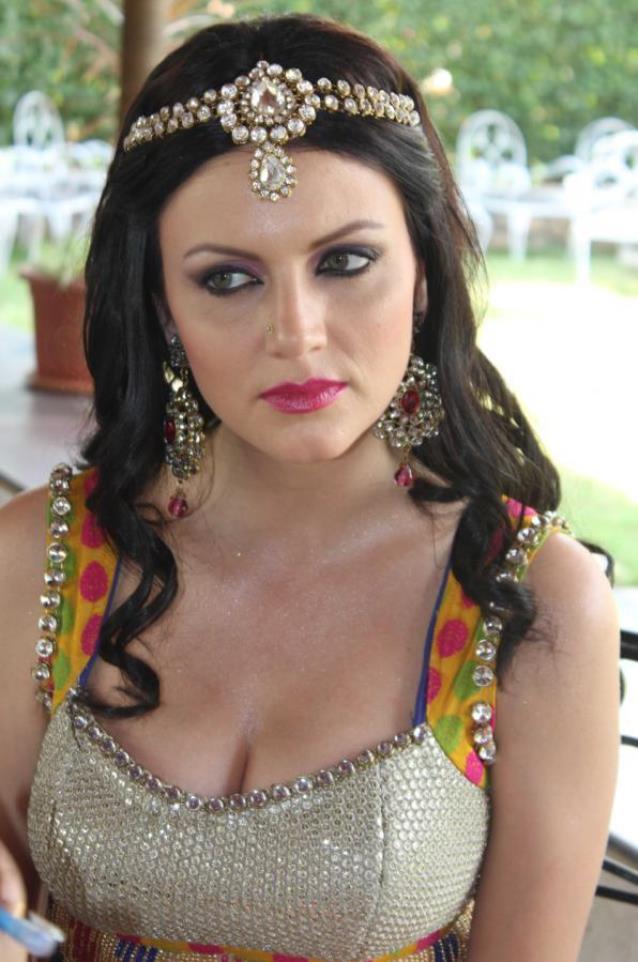 Yana Gupta is a Czech model working in Mumbai. She has a natural beauty, add-on 5'8'', gorgeous drop dead looks and a stunning figure. She sweeps men completely off their feet. Before coming into Bollywood, she used to model for lakme, MTV and limca. Her entry in Bollywood was marked by an item number "Babuji zara dheere chalo" of the movie 'Dum'. She became a star after that item song. One can forget about the movie for some time, but we still have her raunchy dance moves in our mind. The song actually defined her! Good news-she is considering to enter Bollywood again.
9. Priyanka Chopra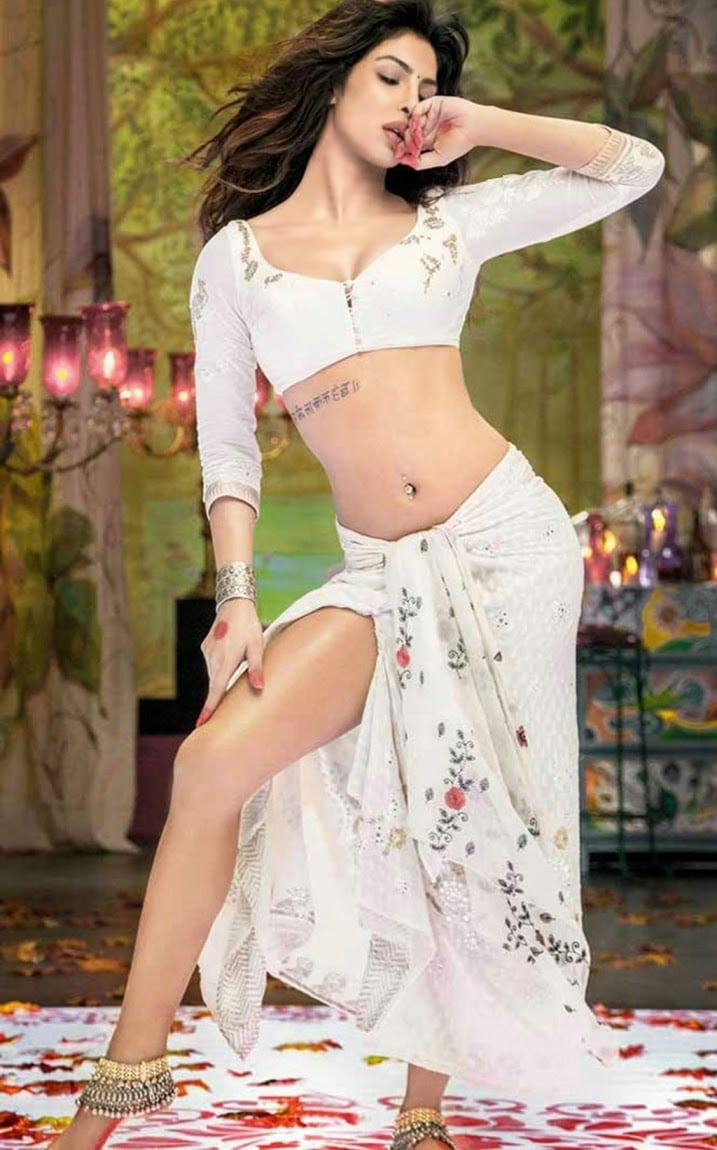 Priyanka is one of the most successful babes of Bollywood. Every time she appeared on screen she amazed everyone with her performance. Priyanka is a good dancer and a good singer too. Her performance in the song "Ram Chahe Leela" from the film "Ram Leela" was very impressive.
8. Chitrangada Singh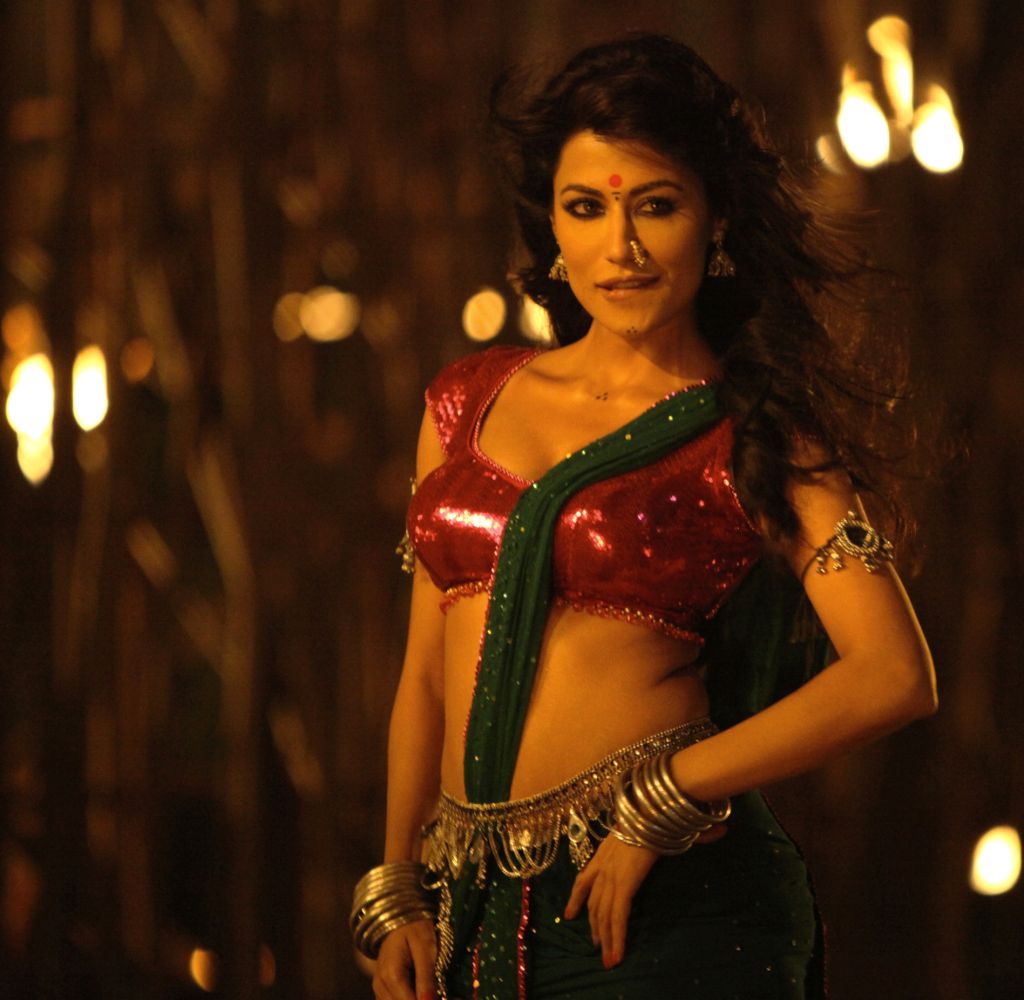 Known for her intense looks, Chitrangada Singh is an Indian actress. She debuted with 'hazaaron khwaishein aisi' and won herself many acclaims. As a girl, she looked like former Indian actress 'Smita Patil'. She grabbed eyeballs with her first item number 'kaafirana' from the movie "joker". She is known for her serious roles but went full role reversal for this song. She turned her classy looks to a rough rural look and thrilled all her fans.
7. Rakhi Sawant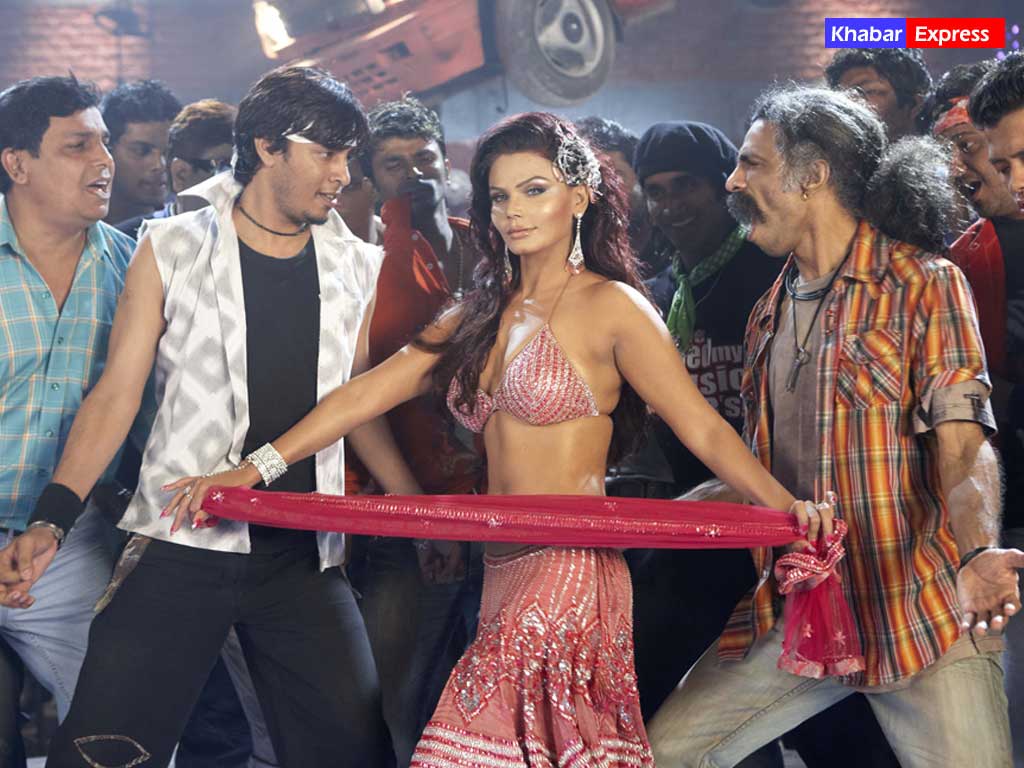 The loudest of them all, Rakhi Sawant has got the grit! This sultry siren became the heartbeat of millions with her sexy performance in "Dekhta Hai Tu Kya" from the movie Krazzy 4. Her simultaneous sizzling acts in remix songs like "Pardesiya Yeh Sach Hai Piya" further made her a popular item dance girl. Besides her unquestionable dancing skills, it is her in-your-face attitude that keeps her in the news.
6. Claudia Ciesla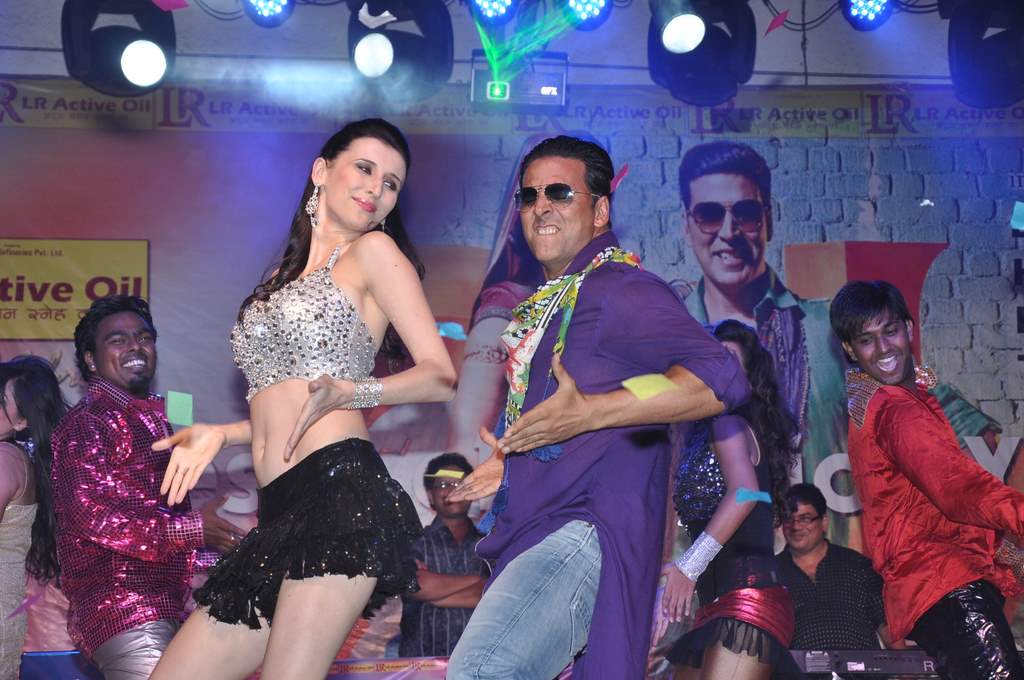 A German model and actress paving her way to Bollywood, Claudia Ciesla made instant success with her debut item number. The song "balma" from the movie "khiladi-786" became a huge hit with catchy dance moves and the German model lip syncing it. This song has since become a must in any disco. We definitely want her to do more dance numbers. A foreign origin girl doing the typical Bollywood dance moves with much perfection and ease makes for a definite watch!
5. Gauhar Khan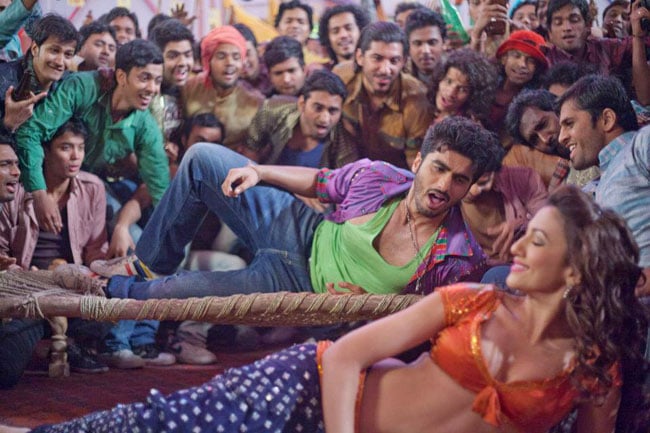 An Indian model, VJ and actress, Gauhar Khan has definitely established herself as the perfect item girl in the industry. She started off with the first item number of her Bollywood career "nasha nasha" from the movie 'Aan-men at work'. She was noticed for her sensuous moves in the song 'Parda Parda' in the film 'Once upon a time in Mumbai'. This song was a remixed version of the Rajesh Khanna starring movie 'Apna Desh'. The track was the biggest USP of the film with the perfect mix of the 70s look, cabaret moves and Gauhar Khan hogging the limelight. She created a scintillating effect in the song "chokra jawan" from the movie 'ishaqzaade' as the village beauty. The crackling chemistry between the lead actor and her is a delight to watch. The same movie saw her dance to the tunes of 'jhallah wallah'.
4. Katrina Kaif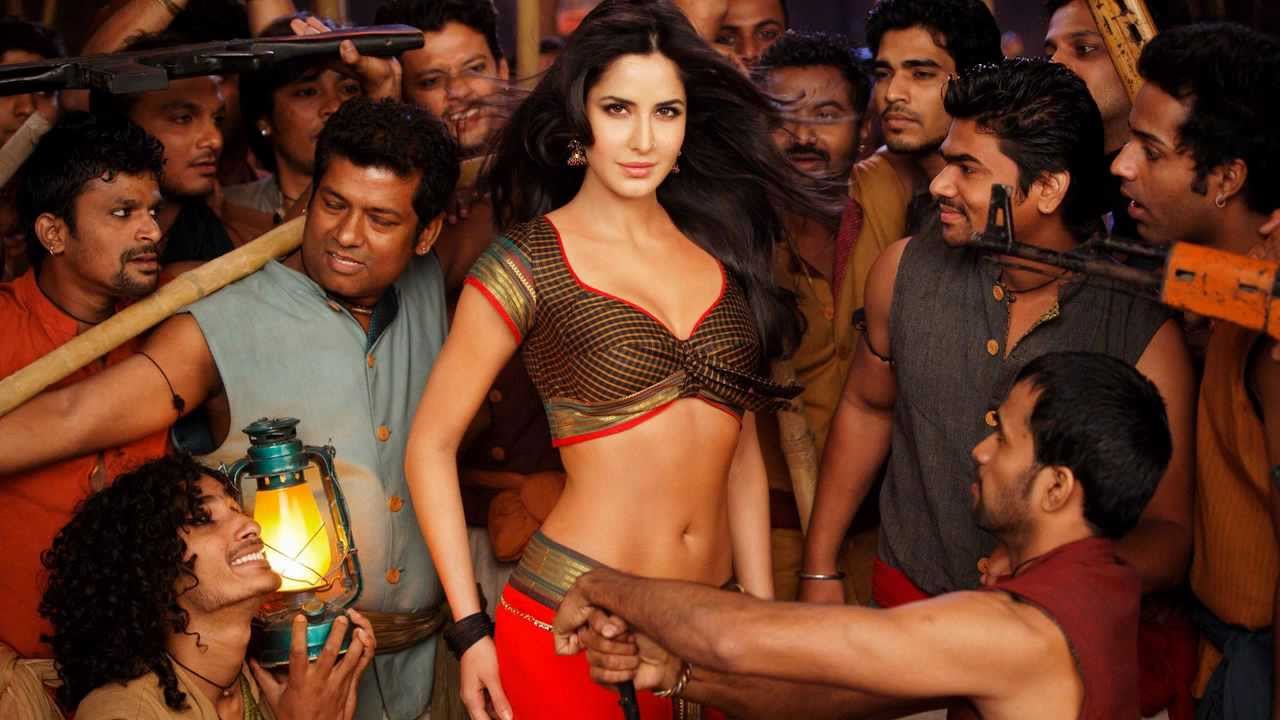 The petite, prim and proper Barbie doll of the industry, Katrina Kaif was overnight transformed into a seductive item girl. She enthralled and mesmerized us with her alluring dance movies in 'sheila ki jawani' from the film 'tees maar khan'. The actress was put on a strict diet regime by director and choreographer Farah Khan to look the perfect item girl. When asked about the song, Katrina agreed that this number was one of her raunchiest performances. Her wagon didn't stop there. We saw more of Katrina Kaif in the dance number from 'Agneepath'. Chikni Chameli made her a national rage. No wonder, young boys drool over our very own sexy Barbie doll!
3. Kareena Kapoor Khan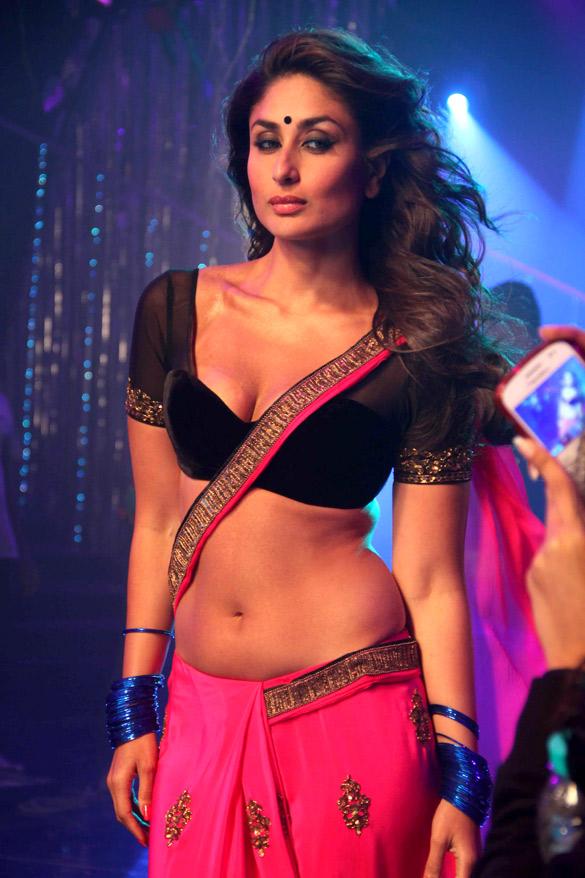 Born in the Kapoor family, Kareena Kapoor Khan has held the family high with her top notch roles in the Bollywood. she added another feather in her hat when she stepped into Helen's shoes with the 'Yeh mera dil' number in Don. The fans were wooed with her sexy outfit and stepping moves on Akon's song 'Chammak Challo' from the movie 'RA one'. Dancing opposite Shahrukh Khan, the song continues to be a hit on TV and wireless. The song 'halkat jawani' was totally in sync with bollywood's experiment with flippant lyrics and naught moves. The film didn't do well but the song does gyrates her audience. Her first considerable stint at item dancing was in the movie Don on the song "Yeh Mera Dil". Some of her recent item song performances include "Fevicol Se", "Halkat Jawani", "Dil Mera Muft Ka", and "Chammak Challo". The latest update is that she is doing an item number in Sanjay Leela Bhansali's upcoming flick "Main Gabbar".
2. Mallika Sherawat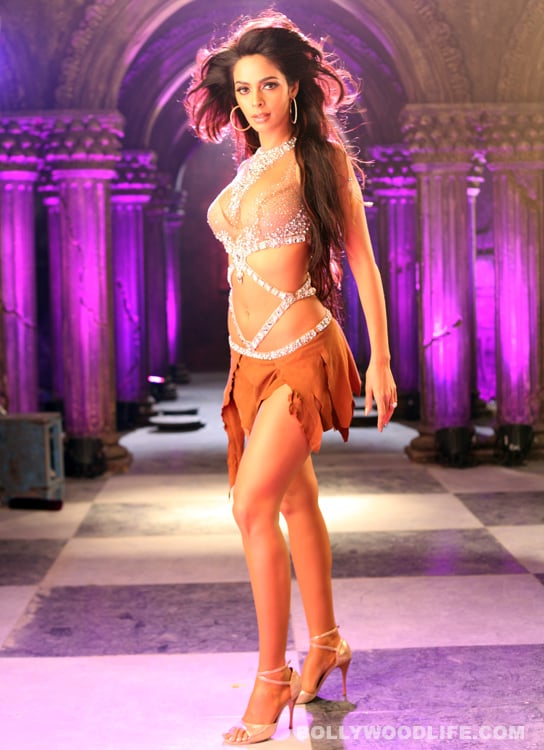 Known for her bold onscreen attitude with the movie 'murder', Mallika Sherawat is one of the top item girls in the industry. The audience has seen many of her item numbers come alive with bold and seductive names like 'Laila', 'Razia', 'Shalu' and 'Jalebi Bai'. The first of this list was an item number from the much acclaimed movie Guru, 'Maiya Maiya'. She dressed very provocatively and danced like a professional belle. She dazzled on screen with several item numbers which made her the most sought after item girl in Bollywood. she was the obvious choice for 'shalu ke thumkey', 'jalebi bai' and 'laila'. Such is her impact that Indian actor Sonu Sood requested the actress to shake a leg with him in 'Maximum'.
1. Maliaka Arora Khan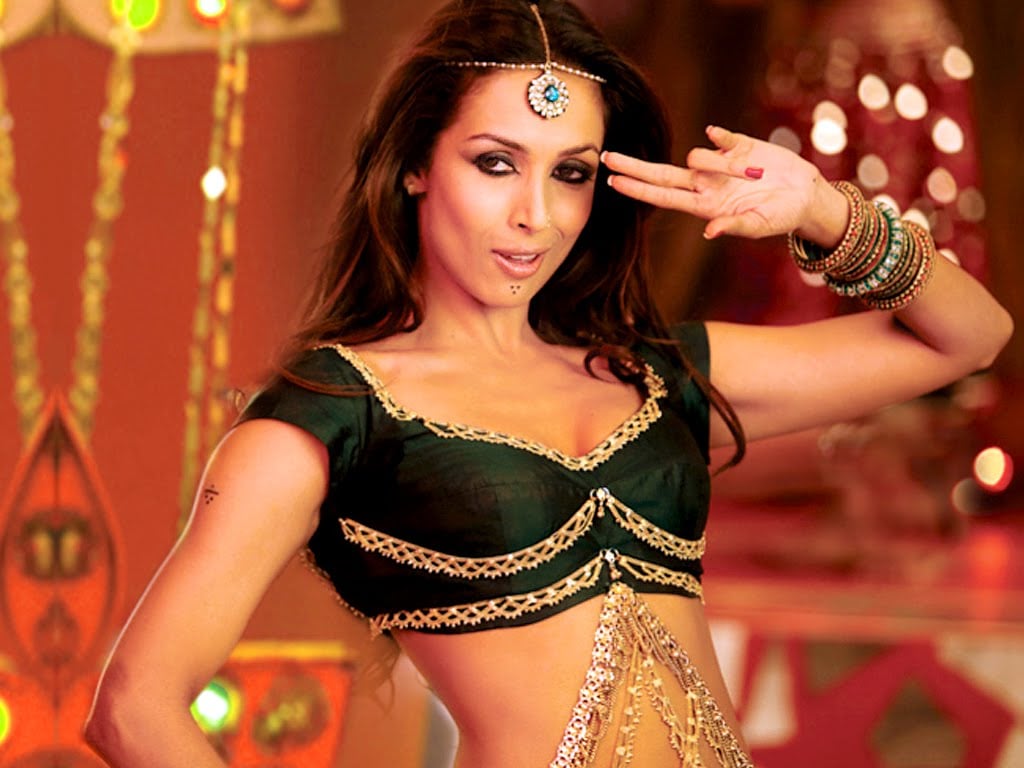 The song 'Chaiya chaiya' from the movie 'Dil se' can be counted as the harbinger of modern item numbers in Bollywood. who danced on that epic song? None other than Maliaka Arora Khan. Then she came up with 'maahi ve'. The song literally brought the picture of pole dancing and strip clubs to the indian cinema which was untouched before. Who will forget the epic dance number from Salman Khan's 'Dabangg'. 'Munni' gyrated the audience and her fans stood up to rock the floors of the movie halls. She is 37 but has always managed to maintain her curvy figure. She has turned heads for powerful and sultry dance performances in films like 'kaal', 'welcome' and 'hey baby'. She also made her fans join the dance floor with 'anarkali'. The actress with her immense poise and graceful dance can make the audience gaga over any dance number. She always tops the charts of the item girls.
What do you think About These Bollywood Bombshell Beauty queens ? Share your comments below.