Email is a real pain in the neck, but Google's upcoming email application, Inbox, could dramatically cut the time wasted on the task.
Google Inc launched an email service called "Inbox" on Wednesday that will better organize emails and display information such as appointments, flight bookings and package deliveries in a more user-friendly way.
Inbox seems to be built around Google Executive Chairman Eric Schmidt's No. 1 email rule: Be responsive. Inbox allows me to respond quickly and set reminders so that I follow up in a timely manner.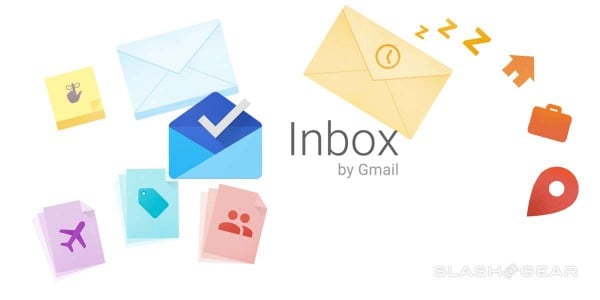 The basic idea is this: it's still a Gmail app, but instead of giving you the traditional list of emails, it tries to intelligently give you more information so you don't have to even open them. Google Now-style info cards appear right in line with your message list, including things like flight times, package tracking, and photos.
It also tries to intelligently "bundle" emails into groups that you can quickly dismiss. So instead of having those annoying category tabs in Gmail, you have all your promotions and whatnot collapsed down into a single line in your Inbox. You can drill in and "pin" the ones you want to save and then dismiss the rest. Google is also applying its algorithms to automatically parse out things like phone numbers and addresses when you need them.
How to get Google Inbox?
Google is currently offering Inbox service to selected users only by invitation. You may send inviations in 2 different way.
#1. Visit Inbox official page and click on "Request Invite" button on top right corner
OR
#2. You may also email the company at [email protected] to get an invitation.
For now the new service is being provided alongside Gmail, which was launched in 2004. It will be available on the Web as well as on Android smartphones and iPhones.
"Inbox is by the same people who brought you Gmail, but it's not Gmail: it's a completely different type of inbox, designed to focus on what really matters," the company said in a official blog post.
Google said Inbox displays real-time updates to emails – for example, showing the delivery status of items bought online.
It also shows reminders in a more accessible way that allows users to more easily keep track of chores and appointments.
The company said the new application also enhances features that are already available in Gmail that allow users to view purchases and bank account statements grouped together.
Google's shares were up 1.7 percent at $547.33 in early afternoon trading Nasdaq.
Google Inbox Promo
[youtube height="500″ width="800″]https://www.youtube.com/watch?v=bzNTjpUMOp4[/youtube]
Google Inbox App Tour
[youtube height="500″ width="800″]https://www.youtube.com/watch?v=gtAOJDgrvYs[/youtube]
[divider scroll_text="Back To Top"]