An unbelievably crazy one of a kind "park" in singapore that is now neglected. Haw Par Villa is the most kid-unfriendly theme park ever created. It features gaudy, kitschy statues of people getting tortured, maimed, seduced, captured, mauled, etc. Simon Brown once said he approved of this place very much, and it beats the "happy happy joy joy" theme parks common to the Western world. The fact that the man and his twisted sense of humour endorses this place should tell you everything you need to know.
1.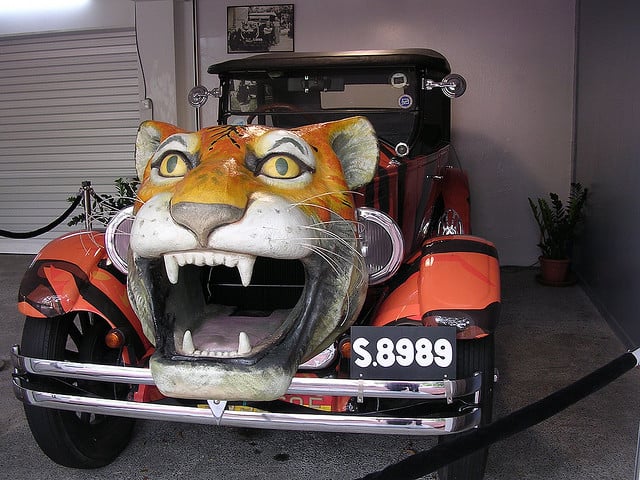 2.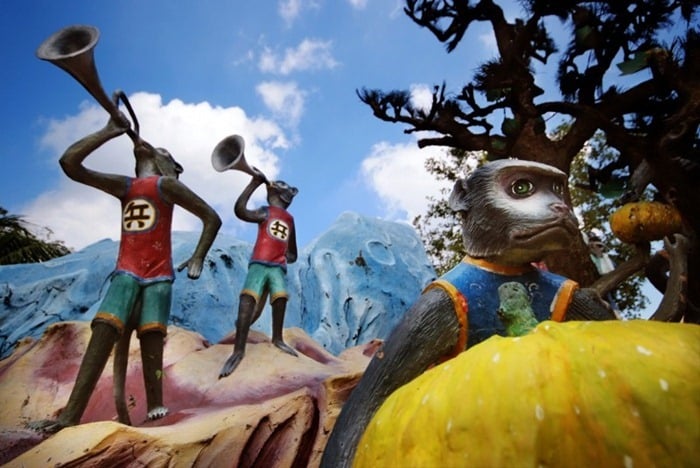 Haw Par Villa, originally known as the Tiger Balm Gardens, is a Chinese mythological theme park in Singapore that is home to some of the freakiest and demented statues ever. The park has over 1,000 statues and 150 giant dioramas depicting scenes from Chinese folklore, legends, history and illustrations of various aspects of Confucianism. From a statue of a woman nursing her father-in-law, to a statue of a woman's head and face attached to the body of a crab, this place has it all.
3.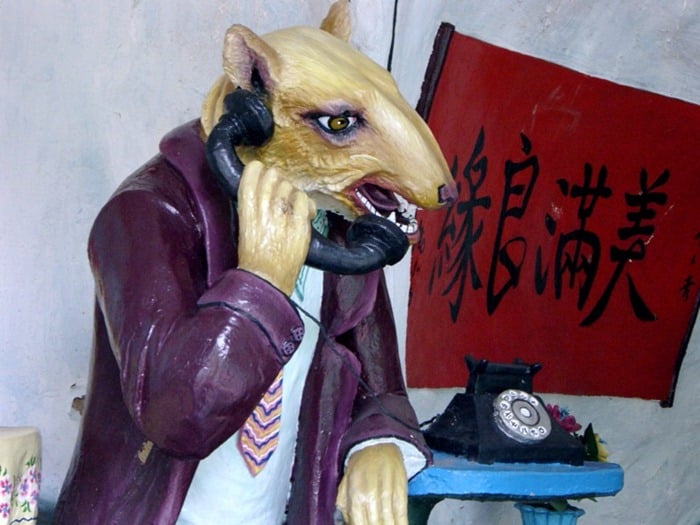 4.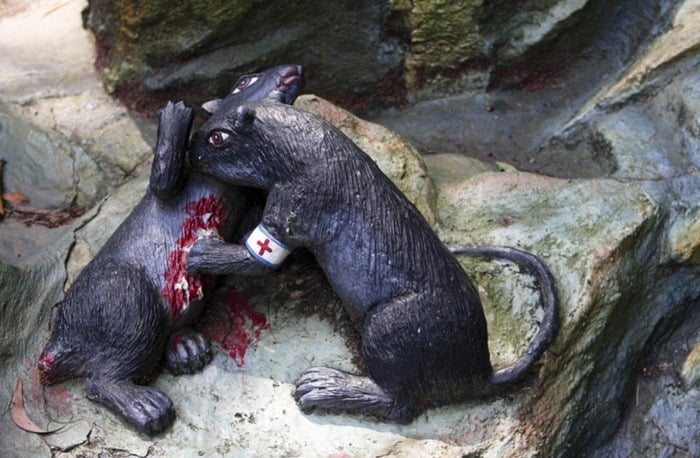 The Tiger Balm Gardens were built in 1937 by brothers Aw Boob Haw and Aw Boon Par as a way to celebrate Chinese culture. They later sold the park to the Singapore Tourism Board, who then renamed it Haw Par Villa ("Dragon World") and replaced many of the most popular scenes with fairground rides.
5.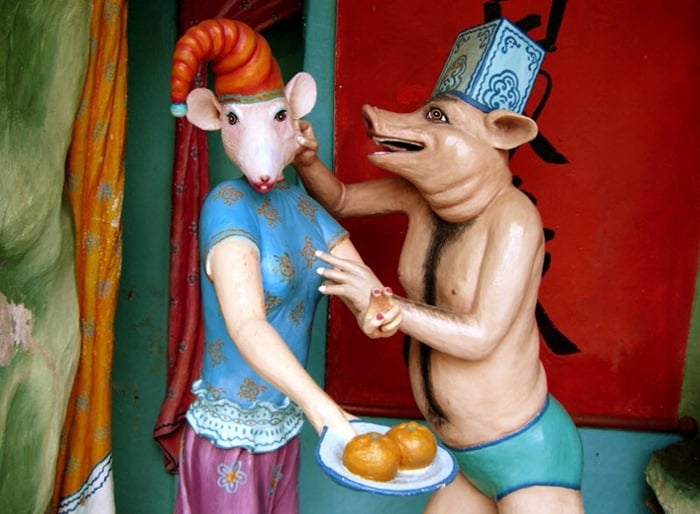 6.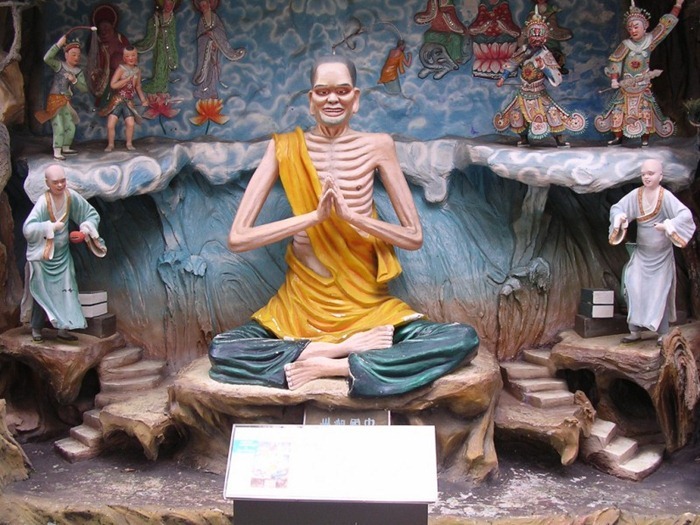 Today, the Haw Par Villa is mostly empty, except for the occasional visitors who drop in to snap pictures and wonder at the disturbed minds behind the sculptures.
But just because this place lost its glow doesn't mean it's not worth a visit, especially if you're into offbeat attractions. I mean this place will really blow your mind, with statues like a woman breastfeeding her father in law, armed monkeys, or the human faced giant crab. Now these apparently do make some sense if you've read up on Chinese mythology, but to an uneducated guy like me they just look freaky.
Not to mention the Ten Stages of Hell exhibit, a place that will creep the hell out of a grownup, let alone a child. According to Chinese mythology, a soul must pass through ten courts of judgment, before being allowed into heaven, and Haw Par Villa has very detailed representations of these trials. As you're about to see, they are not pretty.
7.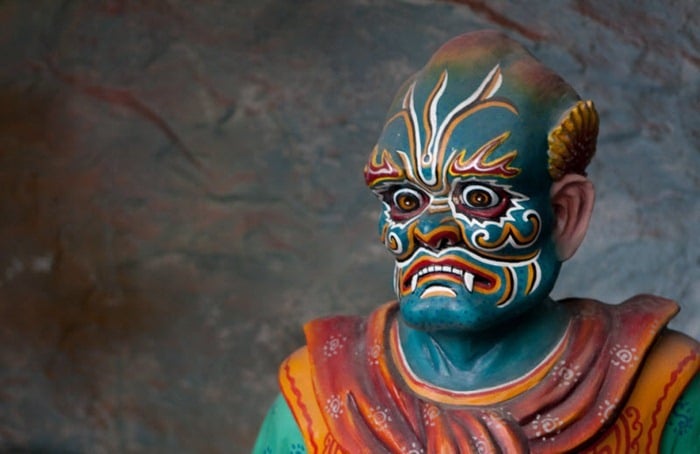 8.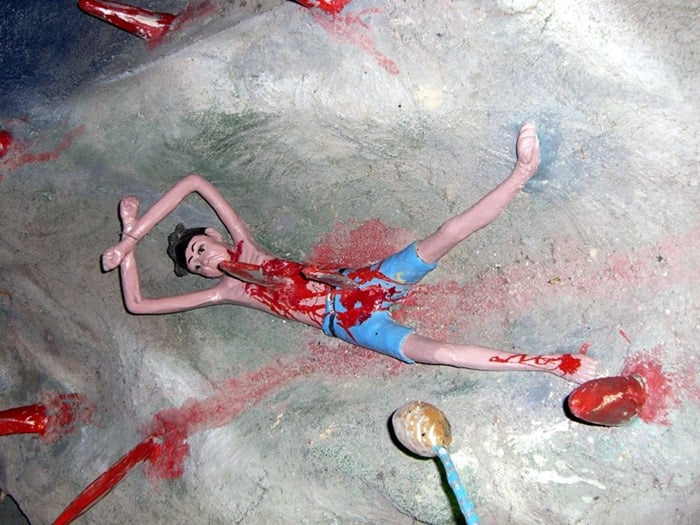 9.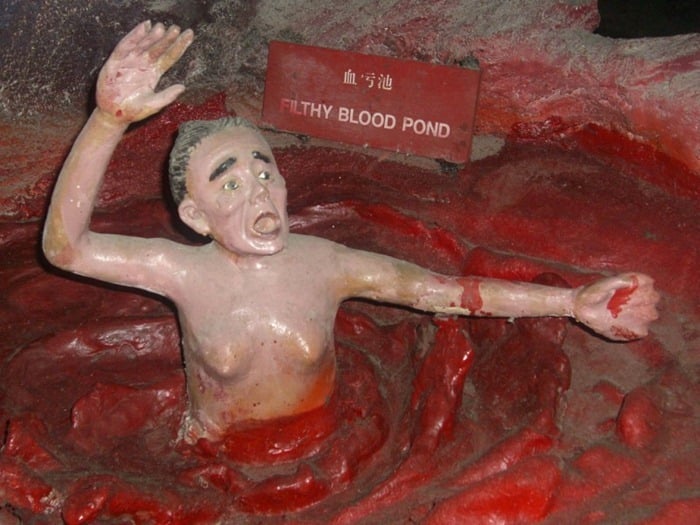 10.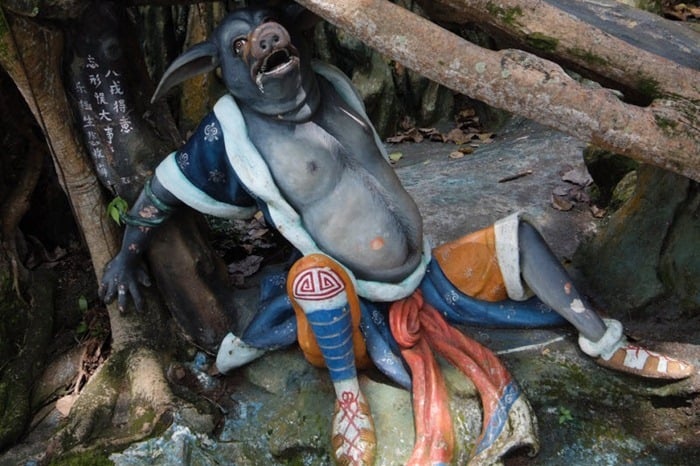 11.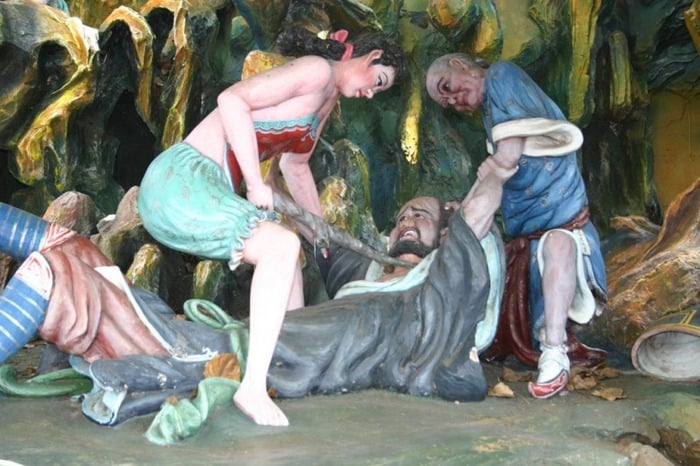 12.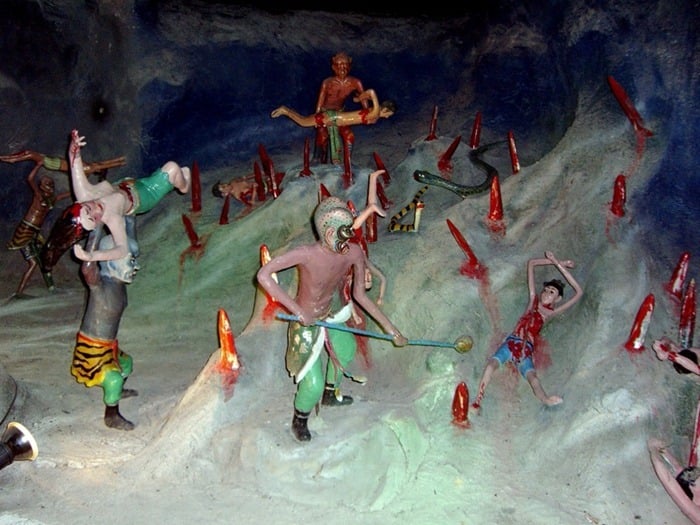 13.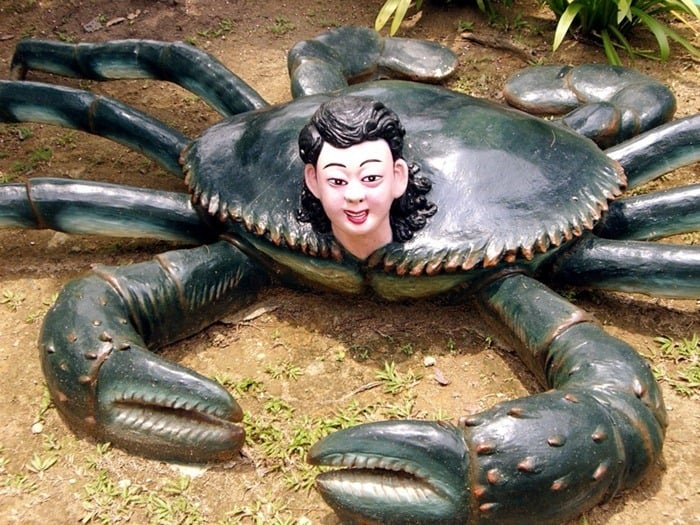 14.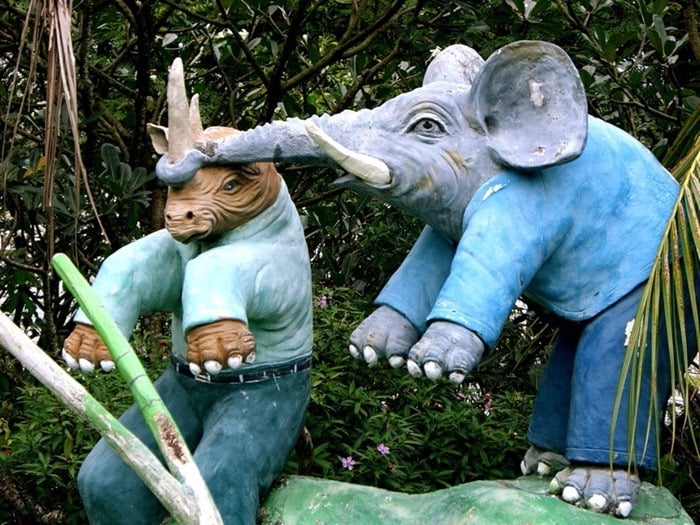 15.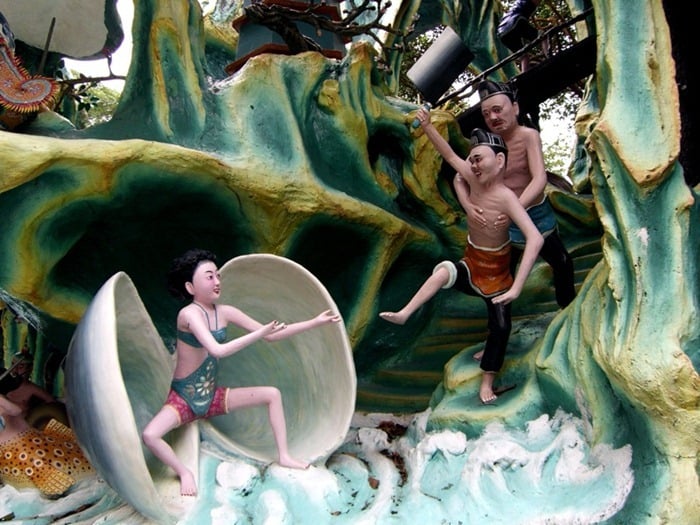 16.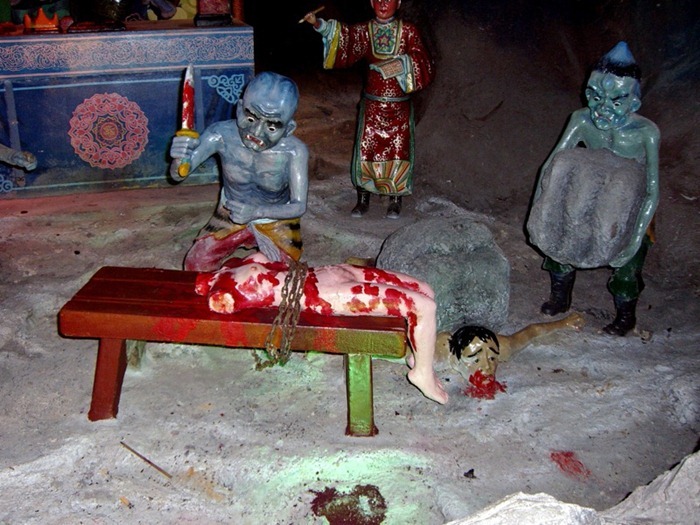 17.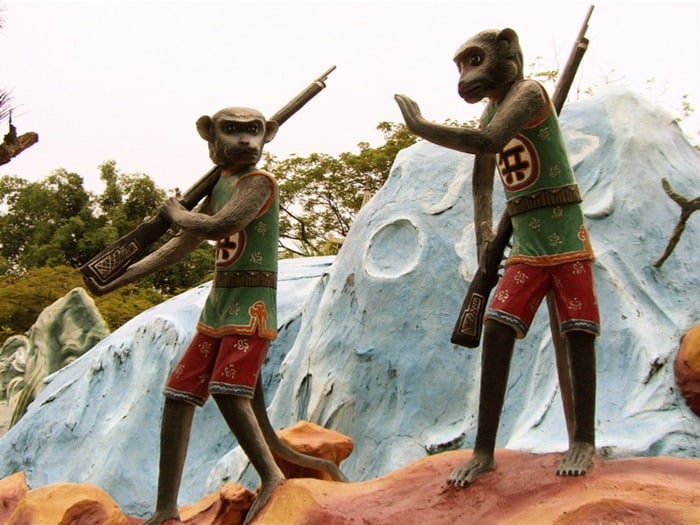 18.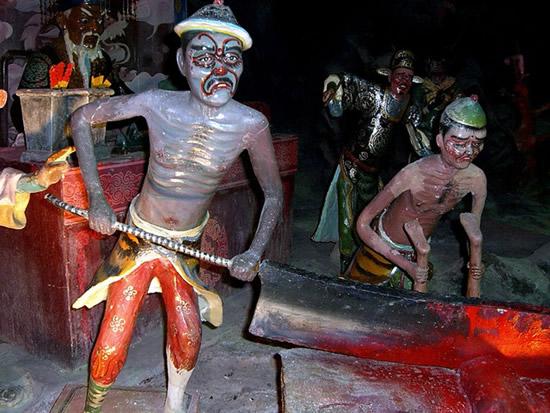 19.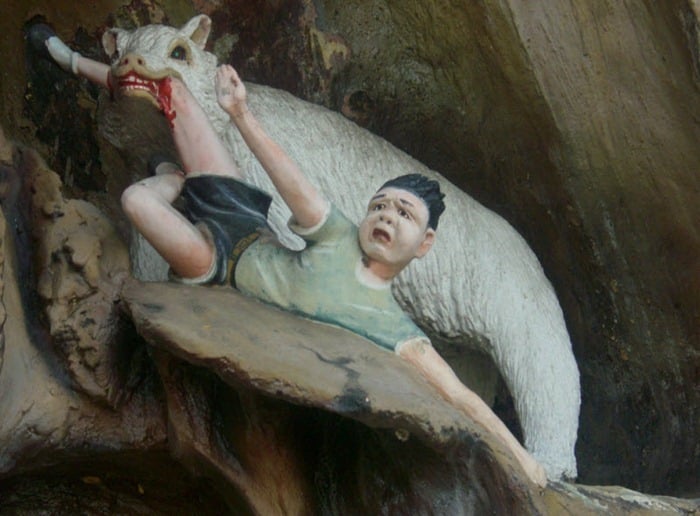 20.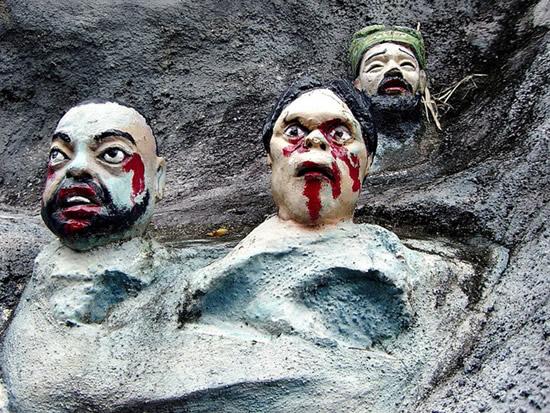 21.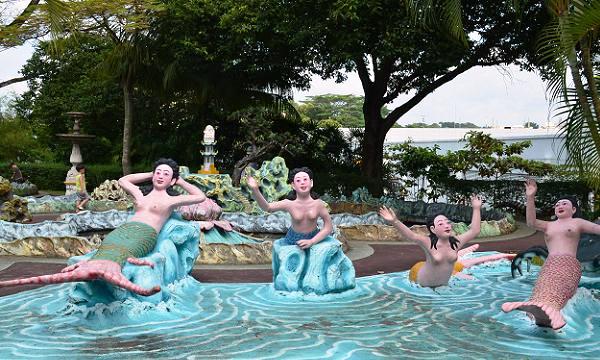 All in all, Haw Par Villa is still considered a must-see attraction for people fond of Chinese culture, and efforts are being made to restore it to its former glory. If you want my opinion, don't take your kids with you:
22.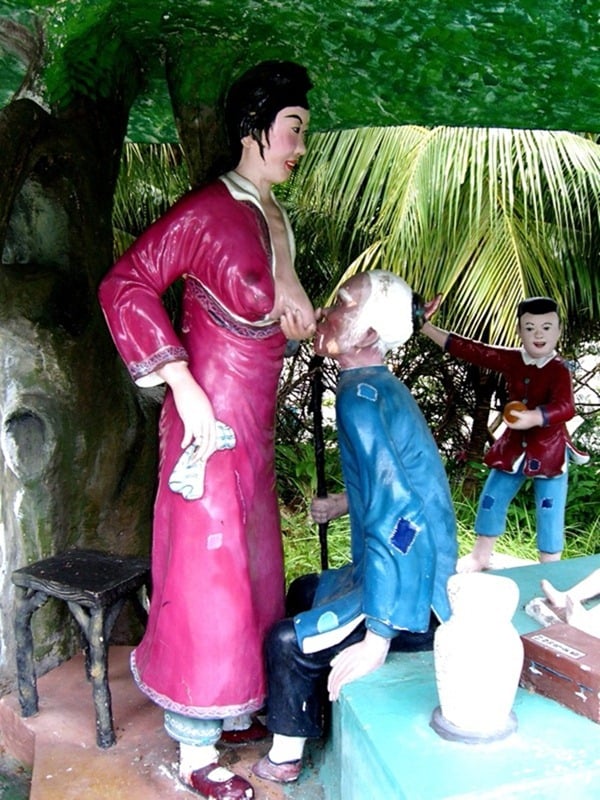 Haw Par Villa Admission Fee & Timings
Address: 262 Pasir Panjang Road, Singapore 118628
Hours: Open today · 9:00 am – 6:00 pm
Phone: +65 6736 6622
Admission: Free
The Singapore Tourism Board has been operating Haw Par Villa since 1988, and it's been FREE to the public since 2001.
Here Is The Video Of Haw Par Villa Singapore:
[youtube width="800″ height="500″]https://www.youtube.com/watch?v=TFDF7JwuMyg[/youtube]
A travel guide for visiting the Haw Par Villa in Singapore. Built by the creators of Tiger Balm, this is one of most wild and wacky attractions in Singapore. It's a "theme-park" with really odd Chinese sculptures. Admission is free :)
H/T : odditycentral.com