The United States passed a major milestone last month, having now regained all 8.7 million of the jobs lost during the Great Recession. But many American families, businesses, and communities are still living with the legacy of the most severe contraction in decades. Wages have stagnated, poverty has increased, social mobility has decreased, and too much human potential is being left untapped.
The good news is that we have the best chance since World War II to align America's challenges with its opportunities — to harness the positive forces of our interdependence and invest in the kinds of projects that will promote broadly based prosperity. Whether finding new ways to open unserved markets or putting people to work modernizing our nation's infrastructure, there are many ways to create good jobs by solving some of the biggest problems facing our communities. The key is seeing the opportunities beyond the obstacles.
Earlier this week, I heard from some remarkable people who are doing just that. Hillary, Chelsea, and I joined with nearly 1,000 business, government, and civil society leaders for the Clinton Global Initiative America meeting in Denver. The gathering demonstrated something I've seen time and again in America and across the world: that wherever people are working together to try to achieve positive goals, good things are happening.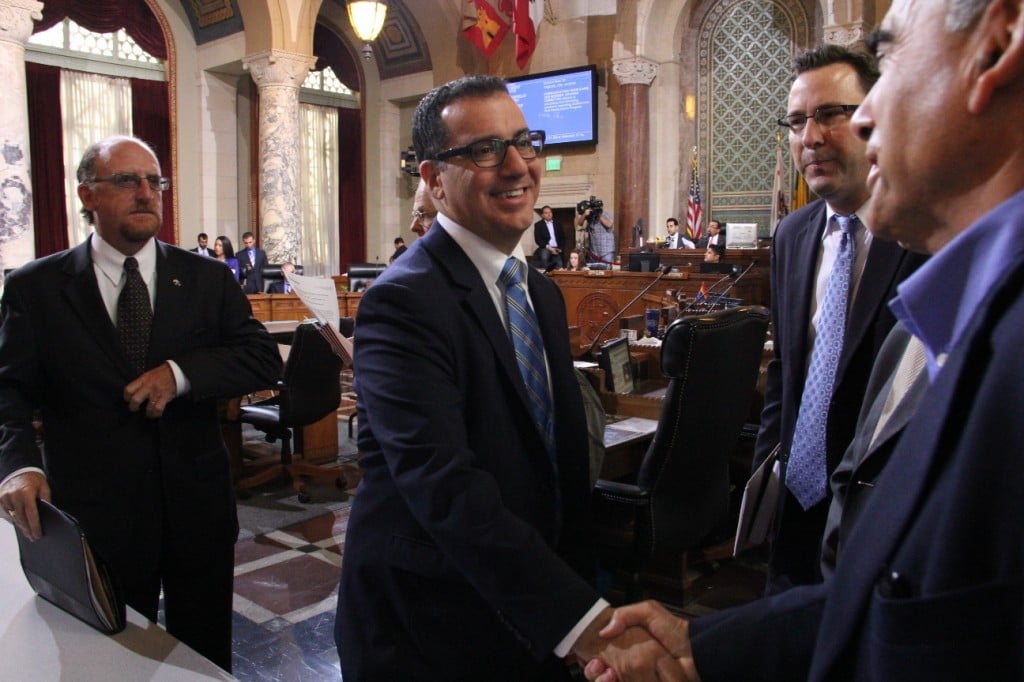 In an age where creative cooperation is the foundation for any enduring success, we all have a role to play. Savvy businesses are recognizing the value of investing in the people they employ and the communities they serve. Non-governmental organizations are growing increasingly adept at answering the "how" questions, finding ways to solve problems better, faster, and at lower cost. And, creative state and local officials are proving once again that smart government policies can dramatically improve lives and livelihoods, especially when they partner with businesses and community groups.
The New Markets Credit solves a vexing problem in communities throughout America: how can you convince private investors to finance projects in towns and neighborhoods with unemployment rates above and incomes below the national average? The New Market Tax Credit provides an incentive to invest in those untapped markets. Since its inception, New Markets has been a boon to communities around the country: more than 3,000 projects have utilized the tax credit, and every federal dollar of investment has drawn eight private dollars to underserved communities. Businesses are flourishing, jobs are being created, and entire communities are being lifted up. The Denver project put 75 people to work in construction and when the center opens, it will provide full-time employment for 70 more people.
CGI America has seen many other examples of people working together to make a difference throughout the country. Birmingham, Alabama and its partners made a commitment to renew the community of Collegeville by developing vacant lots into useable green space around Historic Bethel Baptist Church, constructing a pedestrian/vehicular bridge, and creating new affordable housing. This will deliver both environmental and economic benefits to the neighborhood's residents.
In Denver I also announced progress on one of the most encouraging projects I've seen in years — one that will create tens of thousands of jobs in communities across the nation. At the inaugural CGI America meeting in 2011, the AFL-CIO and its affiliated unions committed to raising $10 billion over five years from members' pension funds to invest in infrastructure projects and energy-efficient retrofits. Since then, the AFL-CIO has engaged dozens of private and public partners, and has actually exceeded its original goal two years ahead of schedule. So far, just a small percentage of the $10.2 billion that has been allocated has been actively deployed into infrastructure projects, yet they've already created over 33,500 good jobs. This is the kind of effort that is crucial to restoring opportunity for working families and to America's long-term prosperity and competitiveness.
America faces many challenges, but if we can harness the spirit of innovation and cooperation that made our country great in the first place, we can turn each one into an even bigger opportunity for broad-based growth. I'm inspired by the progress and partnerships that came out of CGI America, and I look forward to seeing them in action as we work to build a future of shared prosperity through shared responsibilities.
[divider scroll_text="Back To Top"]