Alia Bhatt and Varun Dhawan starrer "Humpty Sharma ki Dulhania" (HSKD) is a tribute to Shah Rukh Khan and Kajol starrer "Dilwale Dulhaniya Le Jayenge" (DDLJ). But "HSKD" has failed to create the magic "DDLJ" did almost 20 years ago.
The film directed by Shashank Khaitan has received mediocre reviews from critics.
Read the Humpty Sharma Ki Dulhania reviews below:
Taran Adarsh of Bollywood Hungama said: "In a nutshell, HUMPTY SHARMA KI DULHANIA is a fascinating youth drama + family entertainer that delivers big time.
"As a storyteller, Shashank knows his fundas right and he gives his lead actors a well-knit, cohesive screenplay to peg their acting skills. Additionally, the film is brimming with several earnest episodes, besides decorating the sequences with witty lines.
"On the whole, HUMPTY SHARMA KI DULHANIA is a beautifully textured love story that wins you over. There's no stopping this one from hitting the bull's eye. Sure-shot winner!"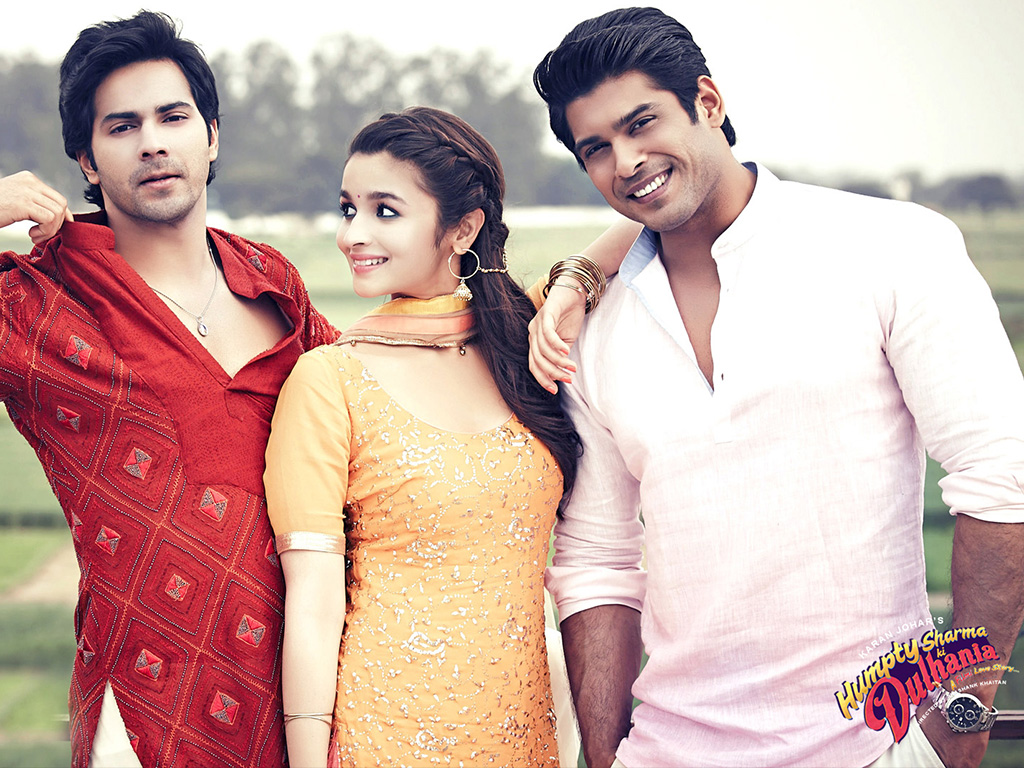 Madhureeta Mukherjee of The Times of India said: "Unlike the characters, the story doesn't enthuse or grow beyond the original plot, but it's pinned with warm, delightful moments and laughable dialogues. The music is average. Alia is spunky, spontaneous and simply superb. Varun has put all heart into this role; he doesn't let Humpty fall even for a moment.
"HSKD has plenty of feel-good moments, but nothing that will leave you punch-drunk. For romantics who believe in their dils and their dulhanias."
Deepanjana Pal of Firstpost said: "Unfortunately, the focus of Humpty Sharma ki Dulhania isn't upon the strengths in the script but upon following the formula by which Dharma Productions swears. The formula doesn't allow characters like Angad, Kavya's sister, Poplu and Shonty any development.
"Humpty Sharma ki Dulhania, to quote one of the film's better lines, is a "100% original fake" and you can't help wondering, for all its laughs, why anyone bothered to make this film when re-runs of DDLJ exist."
Saibal Chattarjee of NDTV said: "Humpty Sharma Ki Dulhania is Dilwale Dulhania Le Jayenge for those that weren't old enough to fully delight in the spectacle of SRK's Raj wooing the parents of Kajol's Simran against all odds nearly two decades ago.
"On the acting front, both Varun and Alia resort to some heavy hitting, but they receive no support worth the name from the rest of the cast.
"To be fair, Humpty Sharma Ki Dulhania does have some warm passages. But the overall package that it adds up to is about as appetizing as a bottle of beer gone flat. Recommended only for Bollywood junkies that love their froth served in receptacles that have no depth."
Sweta Kaushal of Hindustan Times said: "The smart adaptation of a widely-loved film (DDLJ), Ashutosh Rana, Alia and Varun's chemistry and the music! Also, even you haven't loved or watched Dilwale Dulhaniya Le Jayenge but are in for a Bollywood romance, you will like this sweet-dreamland from Dharma Productions.
"There have been way too many movies on the lines of traditional girls not wanting to marry a stranger and yet going for it just for the sake of her family. This is one of the typical Dharma Productions full of wedding scenes, jazz and Punjabi thumka."