San Francisco officially the City and County of San Francisco, is the cultural, commercial, and financial center of Northern California and the only consolidated city-county in California. San Francisco encompasses a land area of about 46.9 square miles (121 km2) on the northern end of the San Francisco Peninsula, which makes it the smallest county in the state. It has a density of about 18,187 people per square mile (7,022 people per km2), making it the most densely settled large city (population greater than 200,000) in the state of California and the second-most densely populated major city in the United States after New York City.


Presenting 20 Rare & Old Photo's of San Francisco | Mega Series Part 1

1# California Street Looking East from Van Ness Avenue c.1944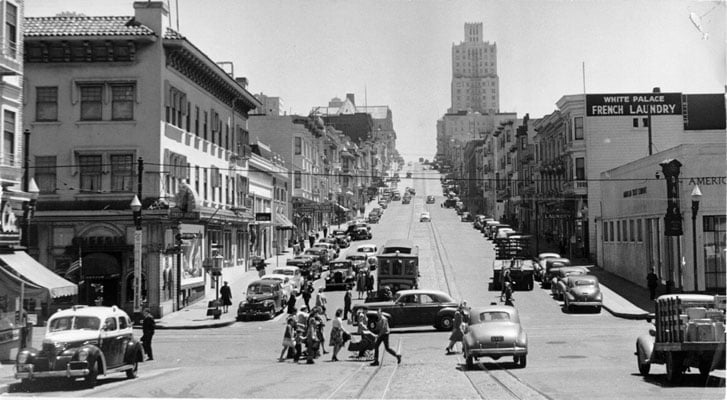 2# Aerial view of the Golden Gate Bridge c.1937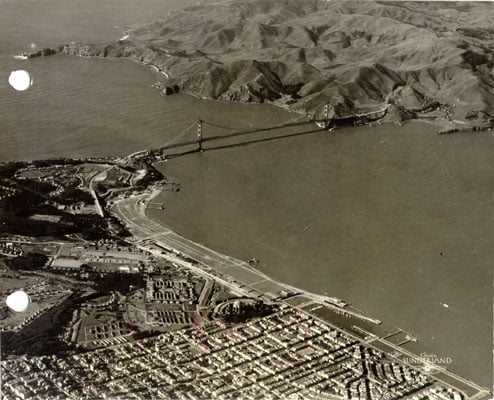 3# City Skyline Pic undated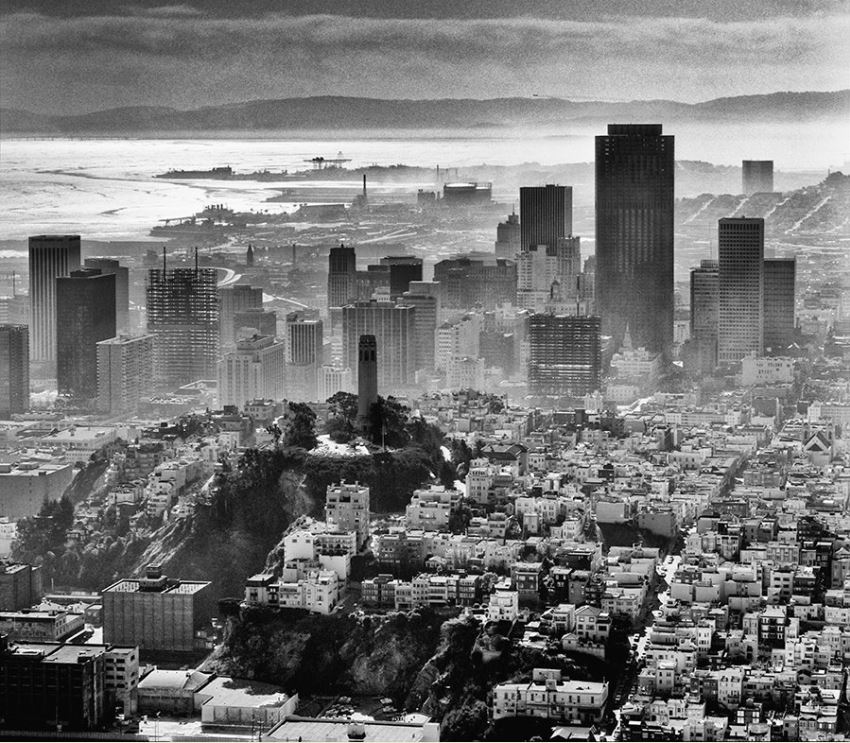 4# Waller Street at Webster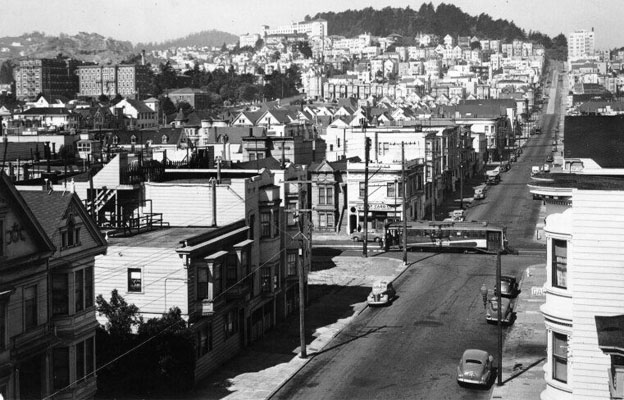 5# Old Hulks Abandoned off Hunters Point c.1932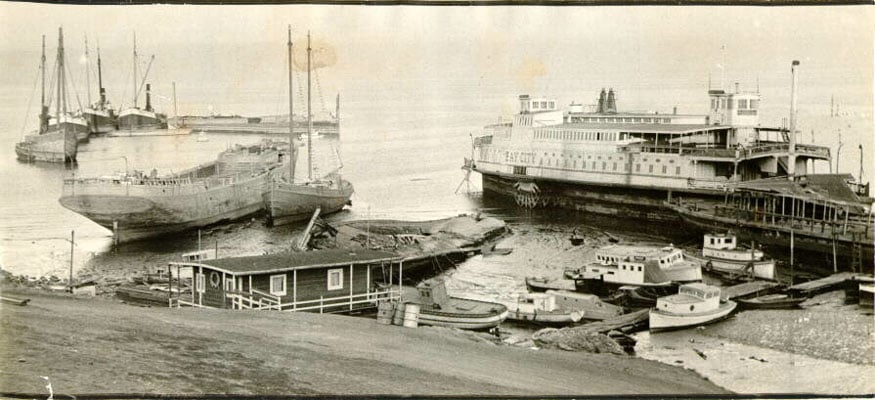 6# Corner of Sutter and Montgomery c.1924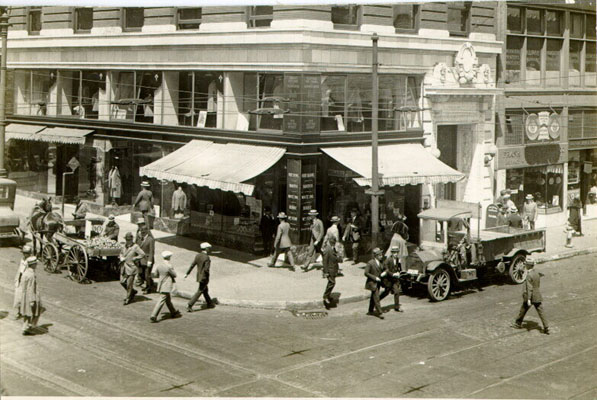 7# St. Ignatius Church c.1930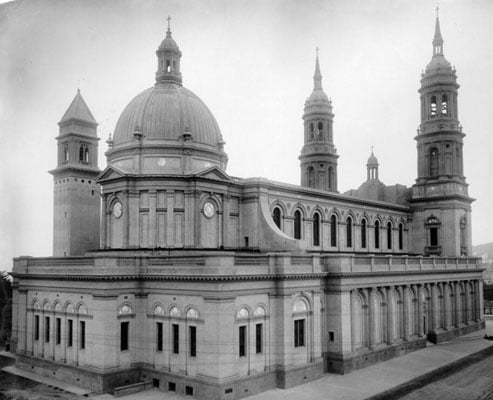 8# U.S. Naval Drydocks, Hunters Point From The Air 11 Mar 1942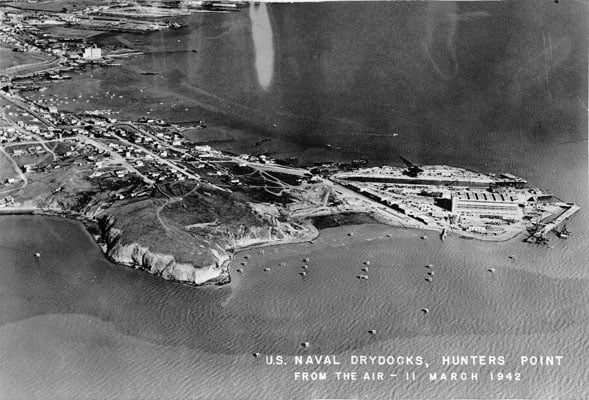 9# Society Horse Show at Panama-Pacific International Exposition C.1915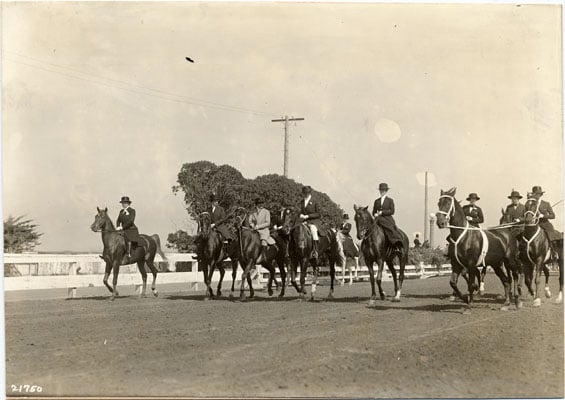 10# Laguna Honda Hospital c.1927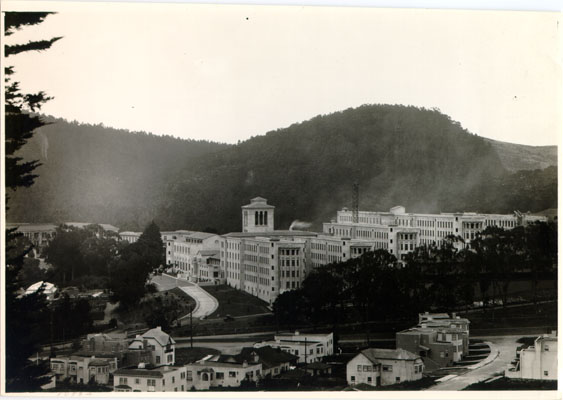 11# San Francisco circa 1920. Chalmers touring car on Van Ness Avenue. At F.J. Linz Motor Co., your Scripps-Booth dealer.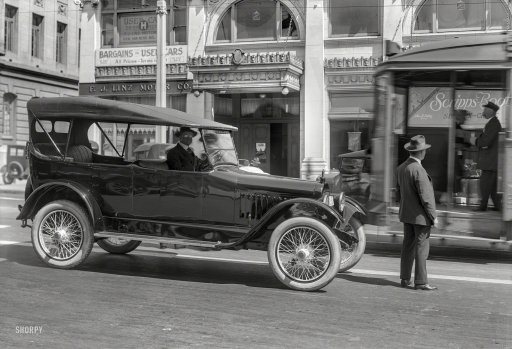 12# Woodward's Gardens c.1875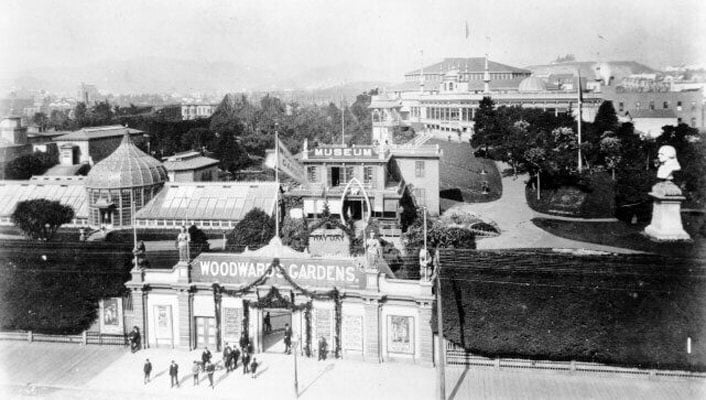 13# Fort Mason c.1948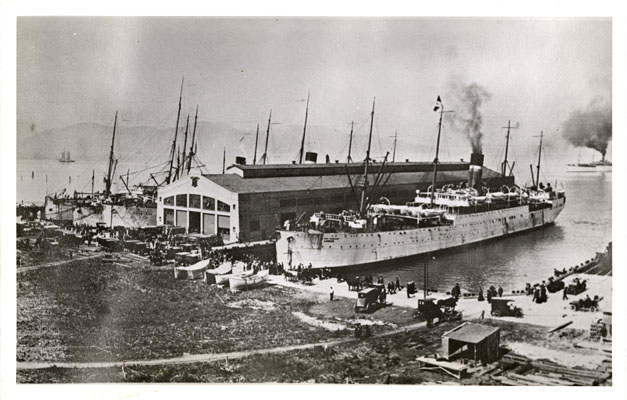 14# Aerial view of Fort McDowell, Angel Island c.1927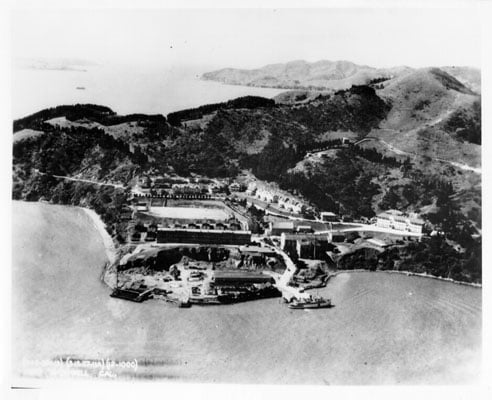 15# 25th Street and Dolores c.1945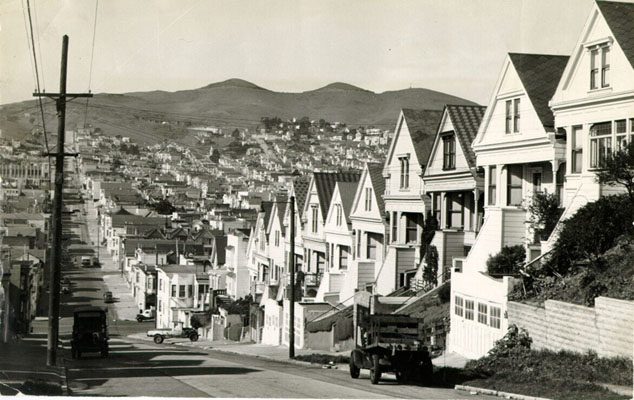 16# Aerial view of the Golden Gate Bridge and San Francisco c.1937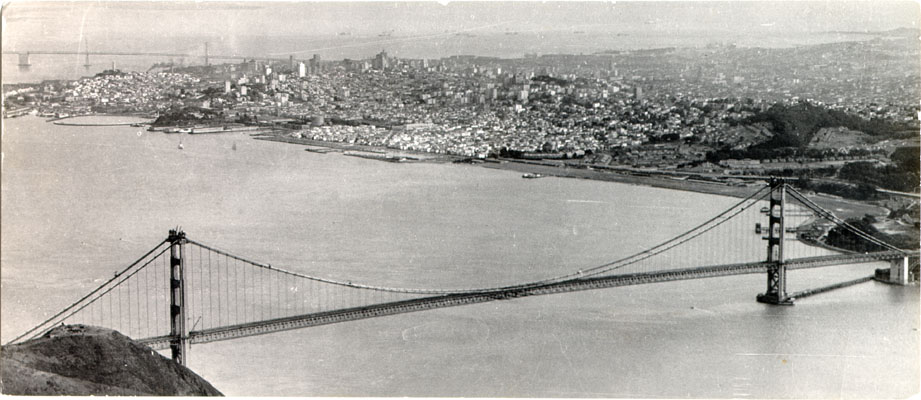 17# Conservatory of Flowers in Golden Gate Park graphic c.1911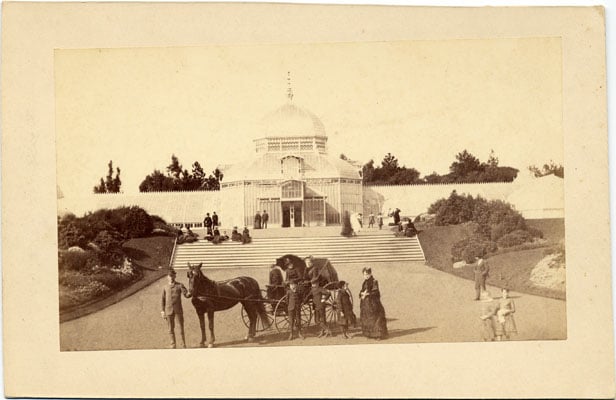 18# Alcatraz from North Point. c.1865.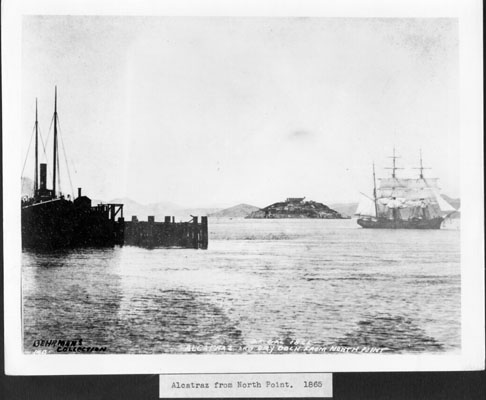 19# Geary at Scott street c.1932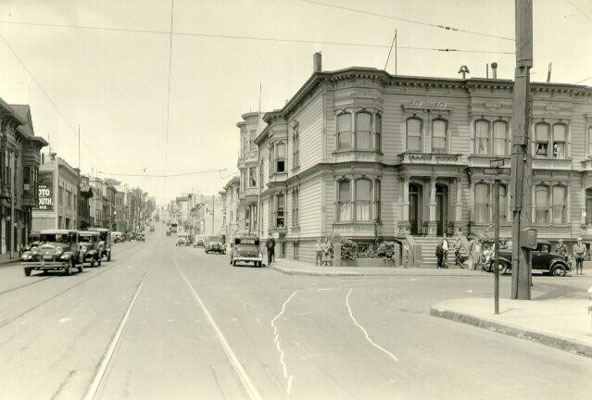 20# Intersection of Market Street at 17th and Castro Streets at the entrance of the Twin Peaks tunnel c.1945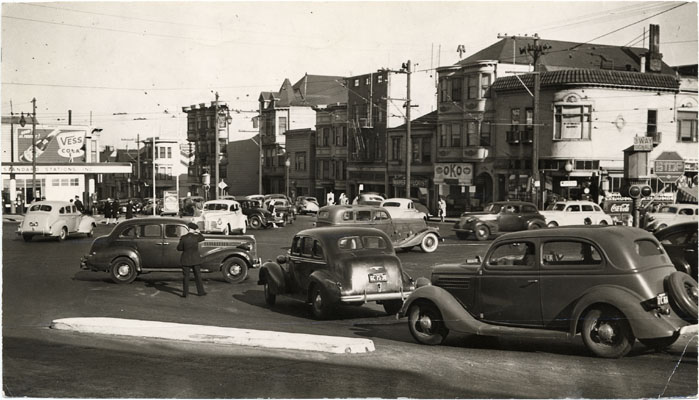 Old Video Footage of San Francisco



A Trip Down Market Street 1906 San Francisco
[youtube height="500″ width="800″]https://www.youtube.com/watch?v=dGloeX1SpAU[/youtube]
Summers collection: San Francisco, California, 1941
[youtube height="500″ width="800″]https://www.youtube.com/watch?v=Gb1LtVTvVVQ[/youtube]

The earliest archaeological evidence of human habitation of the territory of the city of San Francisco dates to 3000 BC.The Yelamu group of the Ohlone people resided in a few small villages when an overland Spanish exploration party, led by Don Gaspar de Portolà, arrived on November 2, 1769, the first documented European visit to San Francisco Bay. Seven years later, on March 28, 1776, the Spanish established the Presidio of San Francisco, followed by a mission, Mission San Francisco de Asís (Mission Dolores), established by the Spanish explorer Juan Bautista de Anza.
See Also:
15 Rare & Old Photo's of Las Vegas | Mega Series- Part 5
15 Rare & Old Photo's of Delhi | Mega Series- Part III
15 Rare & Old Photo's of "The City of Taj" Agra | Part I
15 Rare & Old Photo's of "The City of Joy" Calcutta | Part II
30 Old & Rare Photos of Bangalore | Part II
If you like this post, Then please, share it in different social media. Help our site to spread out.

[divider scroll_text="Back To Top"]