India's number one Golfer Girl is a super-sporty glam chick, Don't peg her as a glamorous face. Sharmila Nicollet has represented India in golf since she was 13.
She is also an accomplished state-level athlete and a former national-level swimmer. Sharmila Nicollet, the young Indian professional is well known for bringing glamour to the fairways in her native country, but now, the tall (Height: 1.85 m (6 ft 1 in) and stylish 24-year-old, who has done shoots for Vogue, Marie-Claire and Elle, among others, has decided to make her second home in London.
Sharmila Nicollet is the face of women's golf in India. She has been making news in the international circuit not only for her sports attitude but also for her glitz and glamour which adds that x-factor to her personality and golf.
1.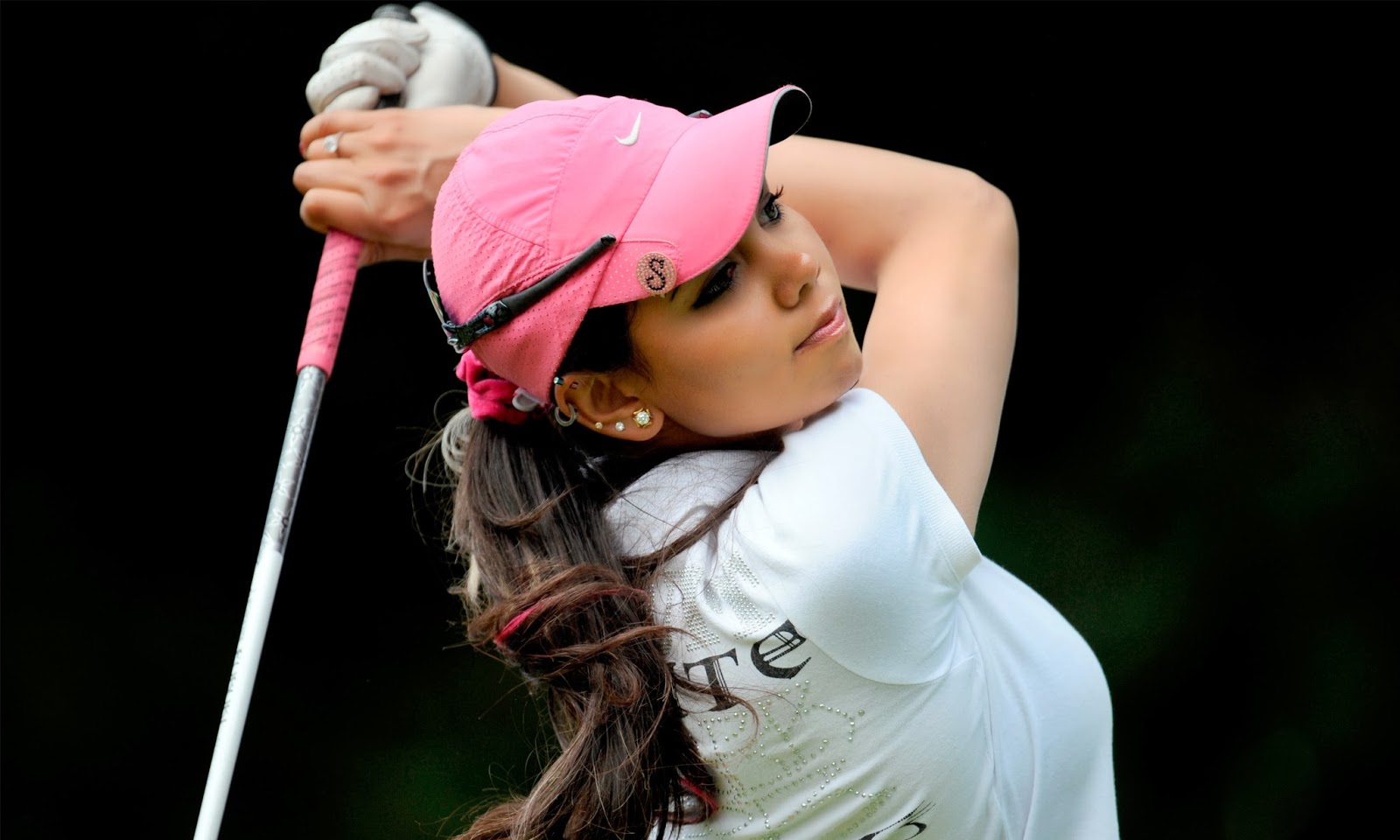 2.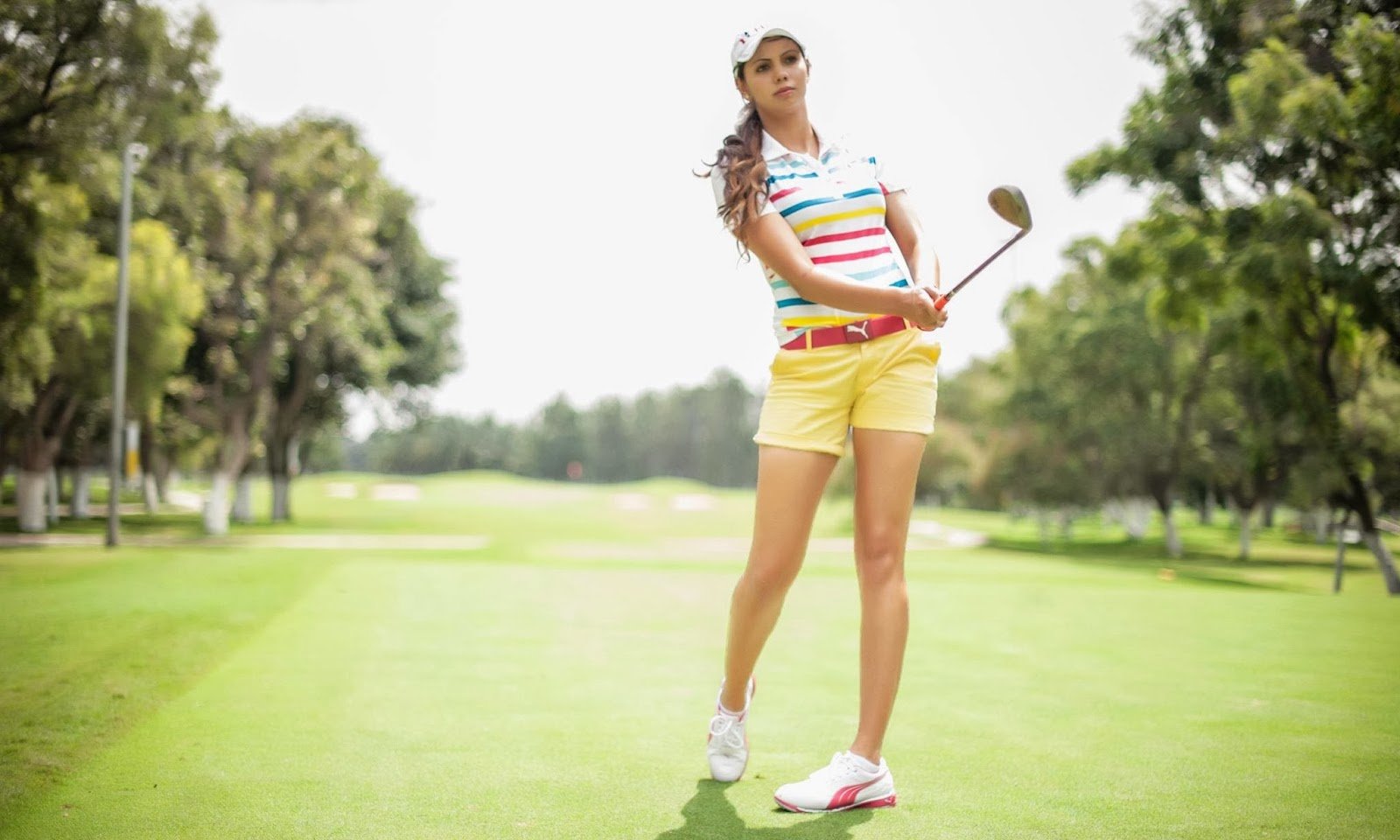 3.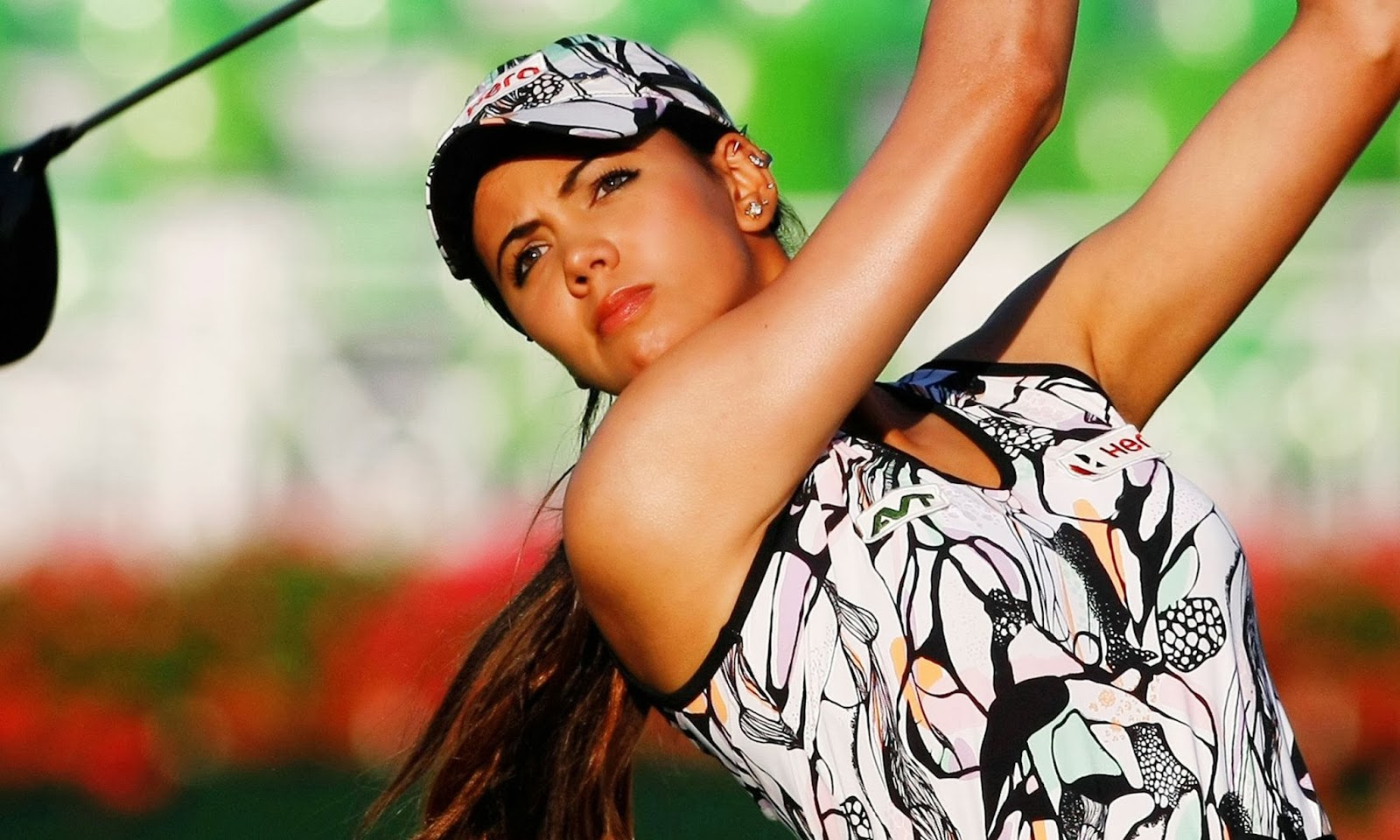 4.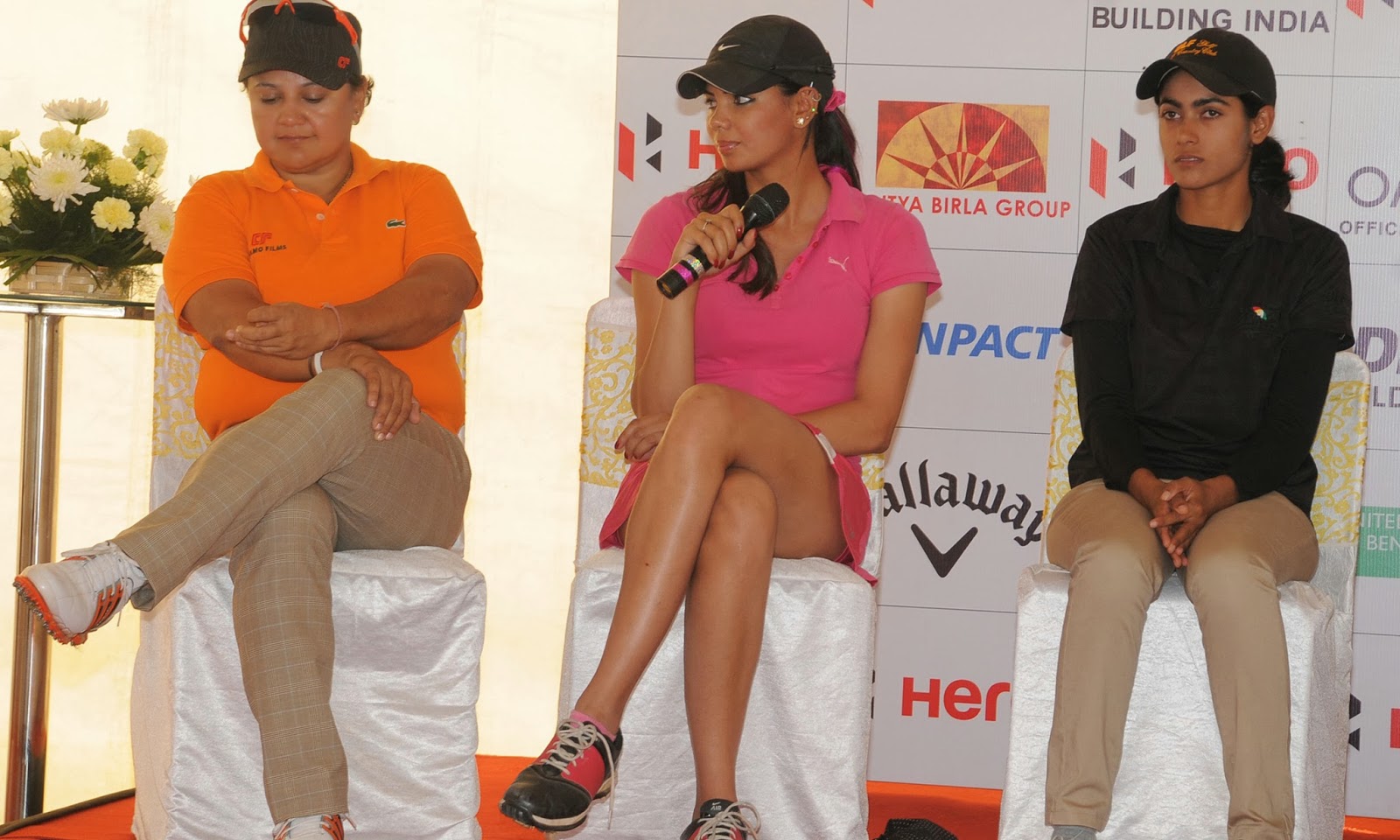 5.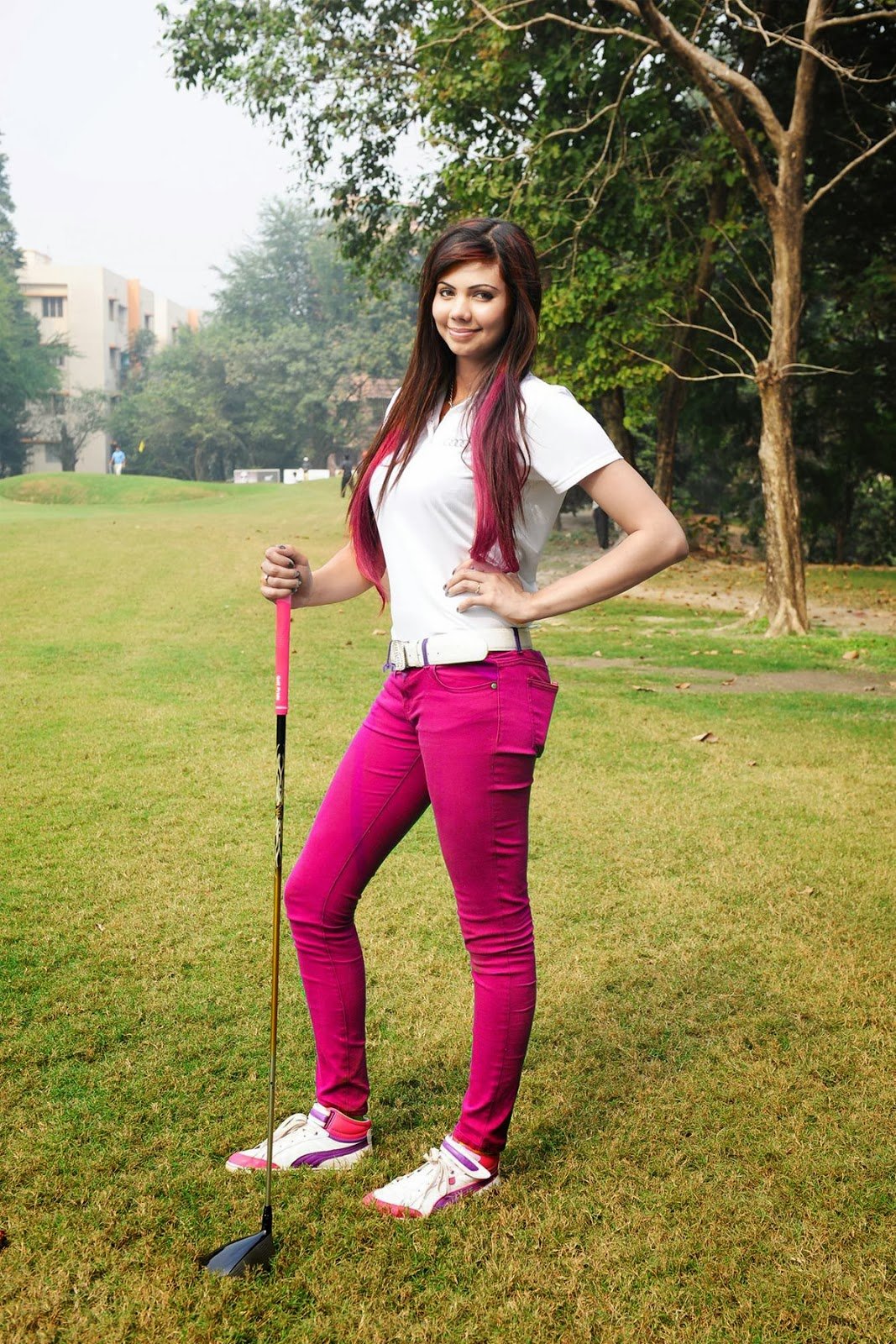 With 11 piercings, endless legs, a doll-like face and a sharp eye for fashion, Sharmila Nicollet doesn't come anywhere close to the golfing stereotypes which we are acquainted with. And above all, she is impressively ranked in the women's fold circuit. "I used to model for Kwality Walls as a kid. I know I get a lot more attention because of the way I am, but I know golf is my priority. Golf has made me who I am and has given me endorsement opportunities," is how Sharmila chooses to begin.
6.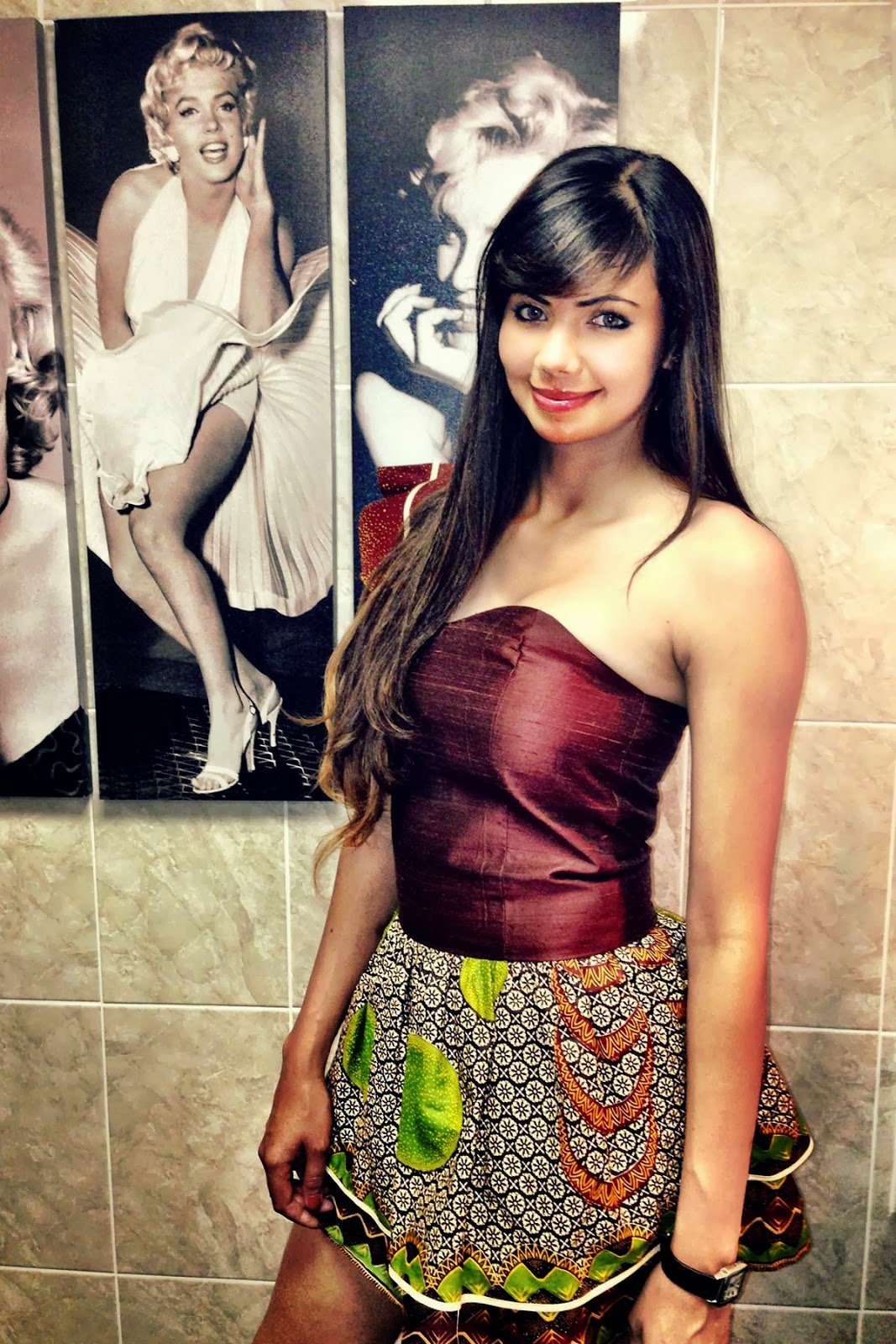 Read Also: 25 Hottest Photos Of Sexiest Sports Journalist "Mayanti Langer"
7.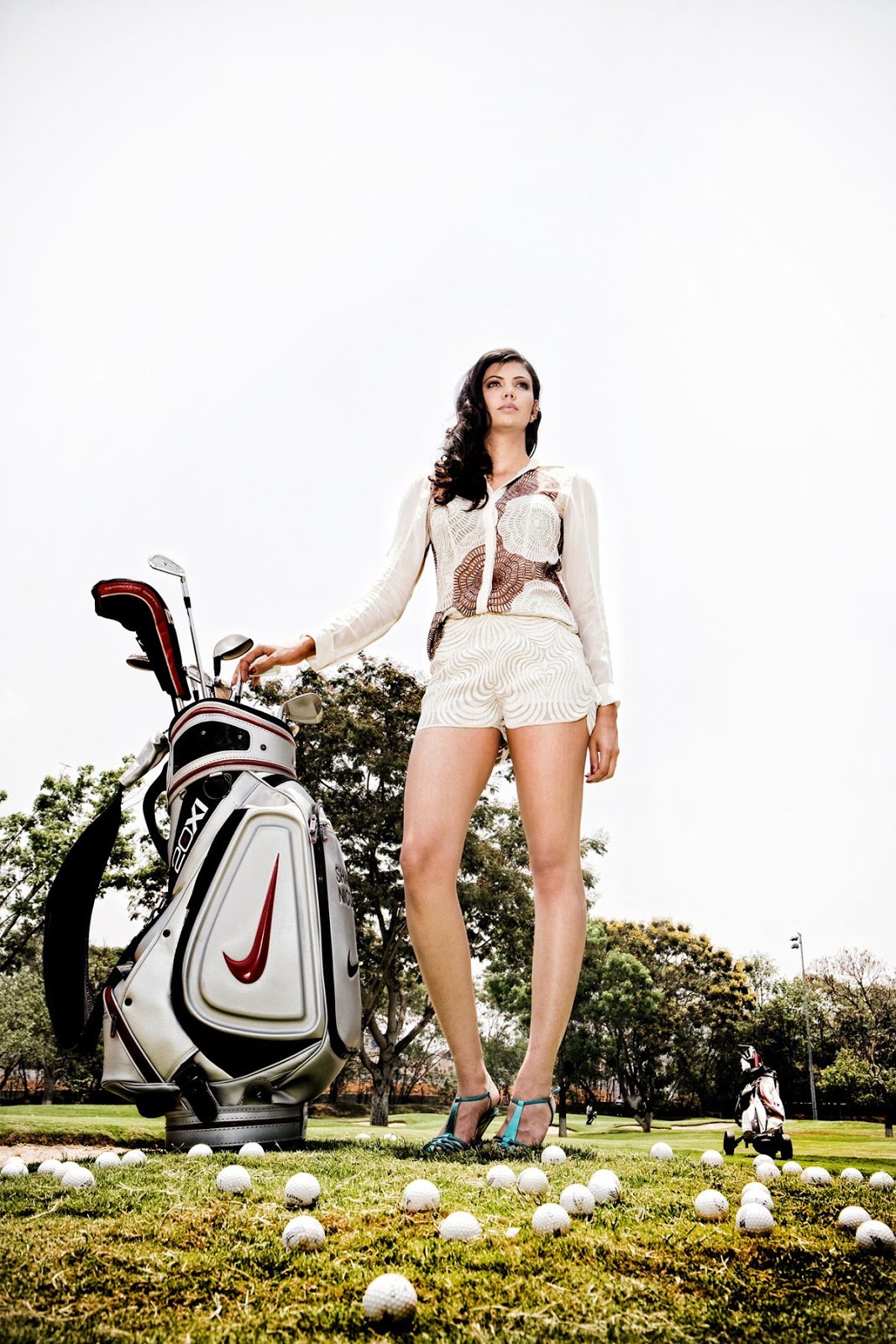 8.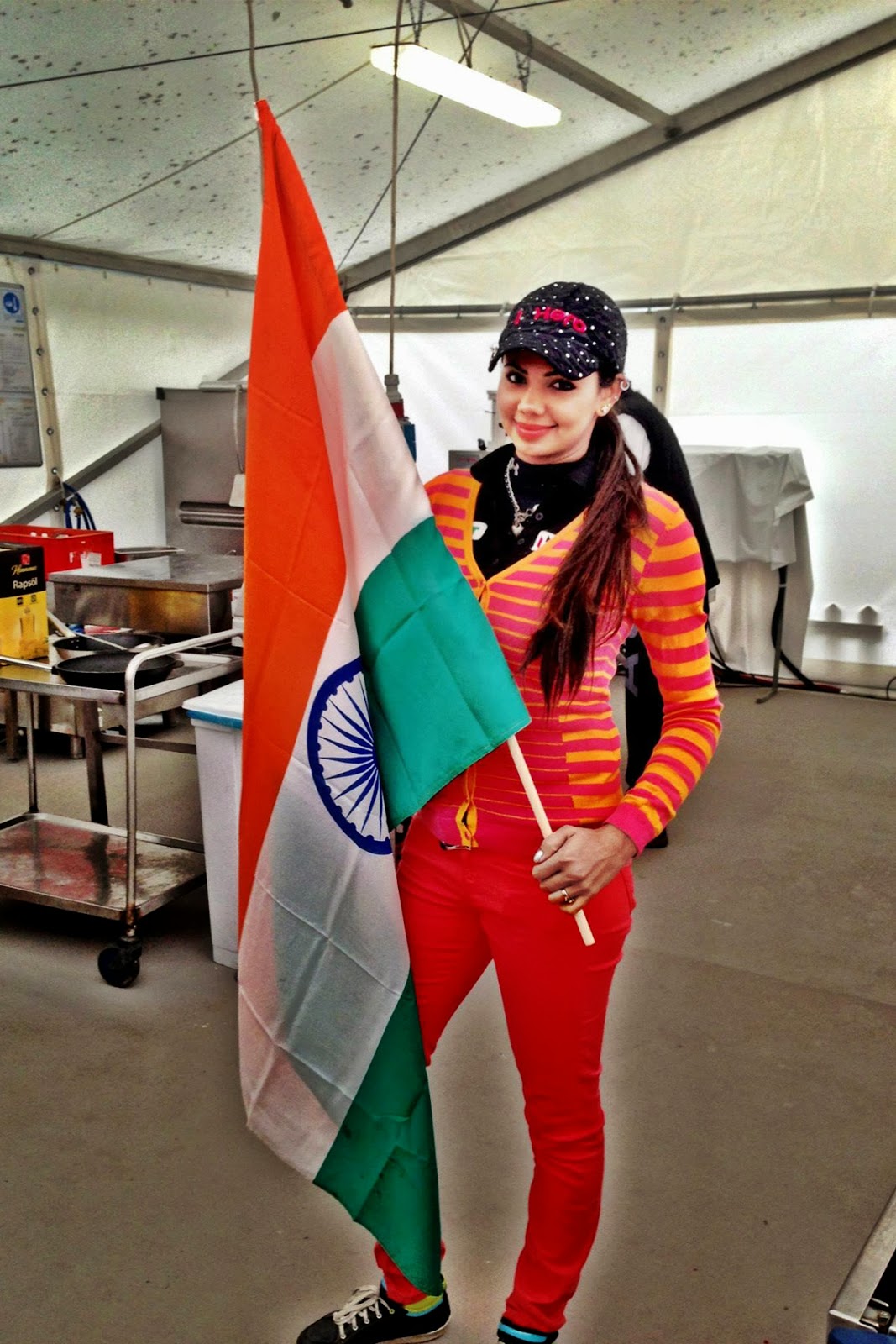 9.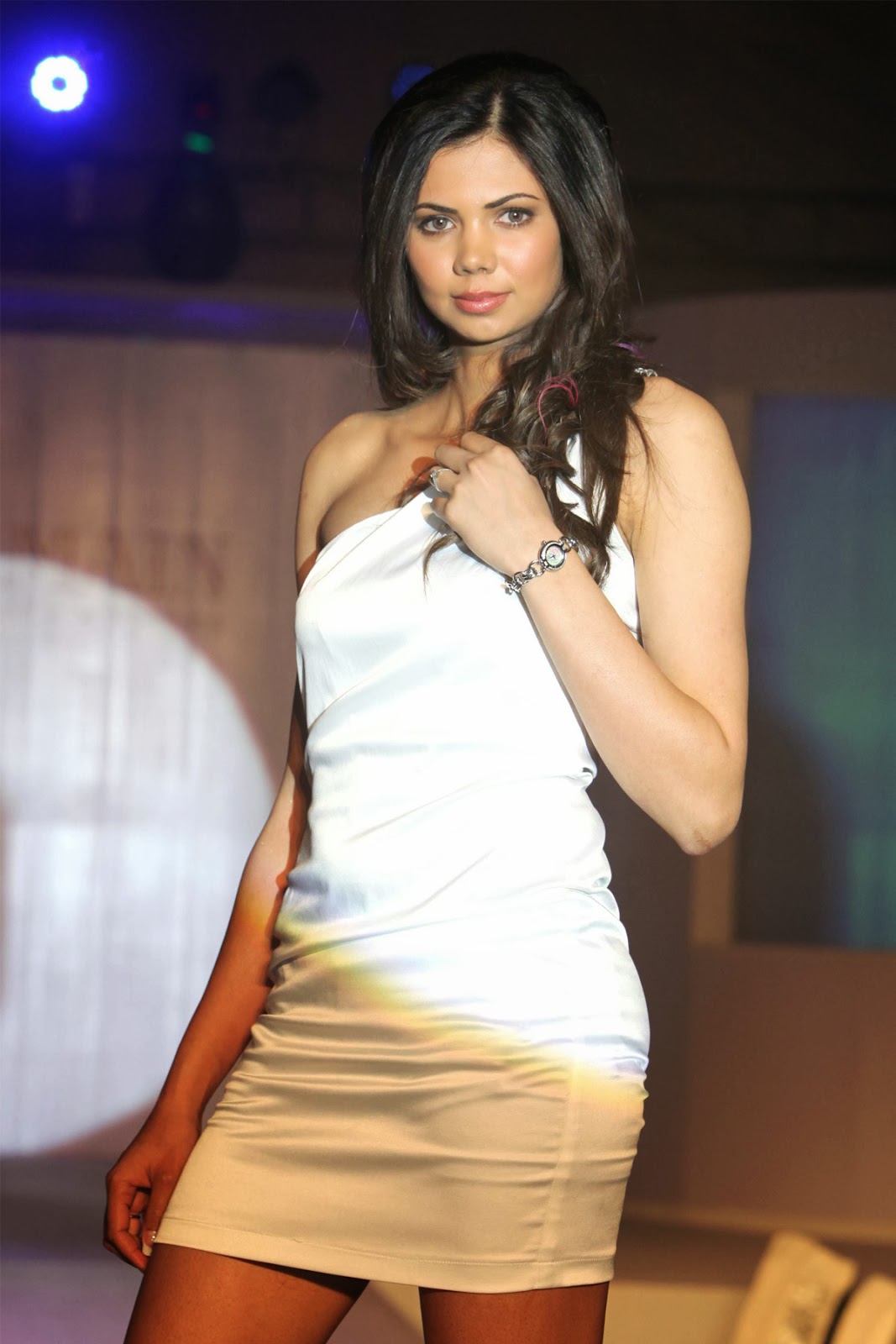 10.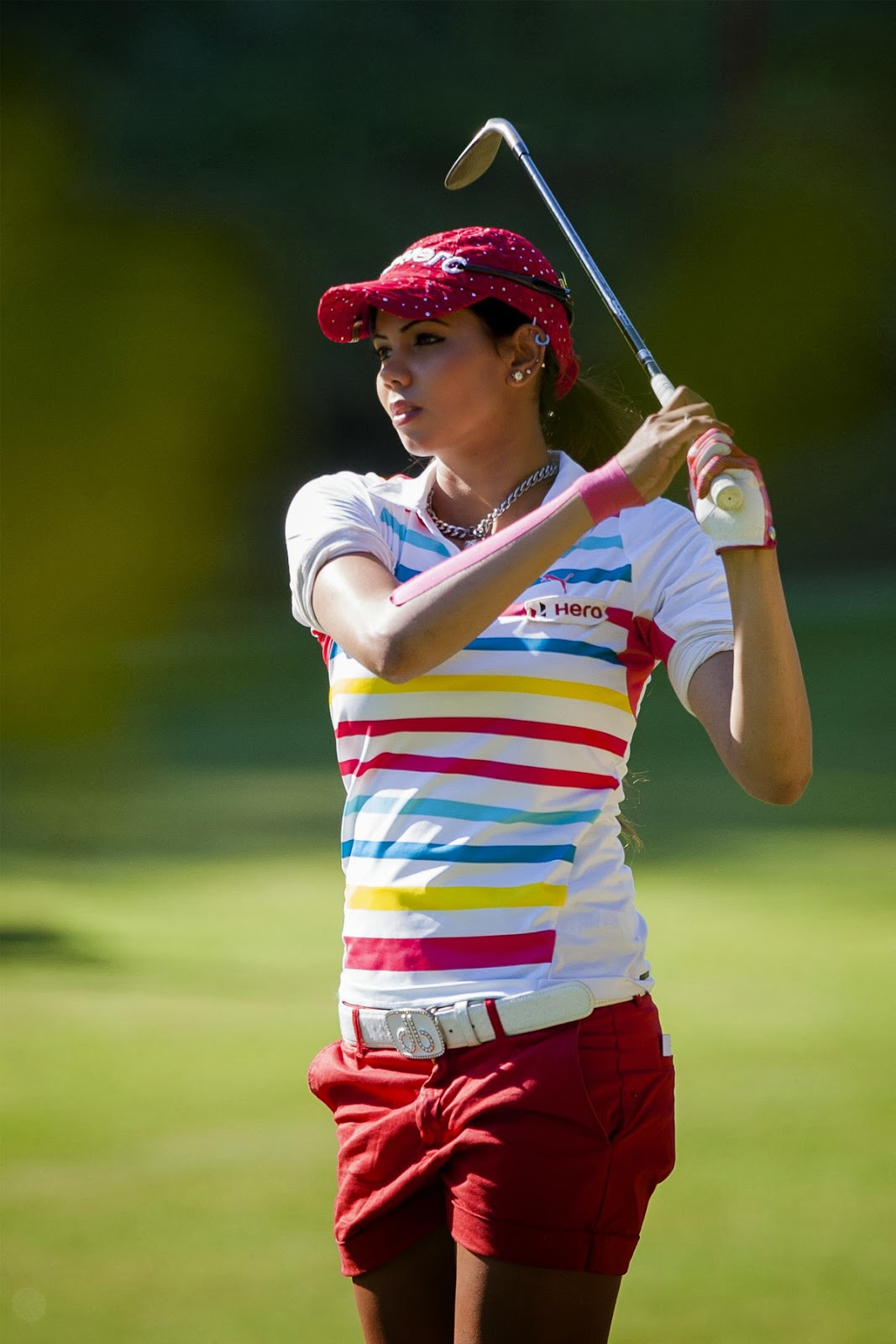 Sharmila's love for golf has come about after a journey. "I was always an athlete. There was also tennis and basketball. I played and tried golf initially as a new sport. It is a very challenging sport both mentally and physically, and that's what interested me. I won my first tournament at the age of 14 and never really looked back." She continues, "You know, I always remember that tournament with great pleasure. It was in a way a turning point as I won by 14 shots against top notch Indian players."
11.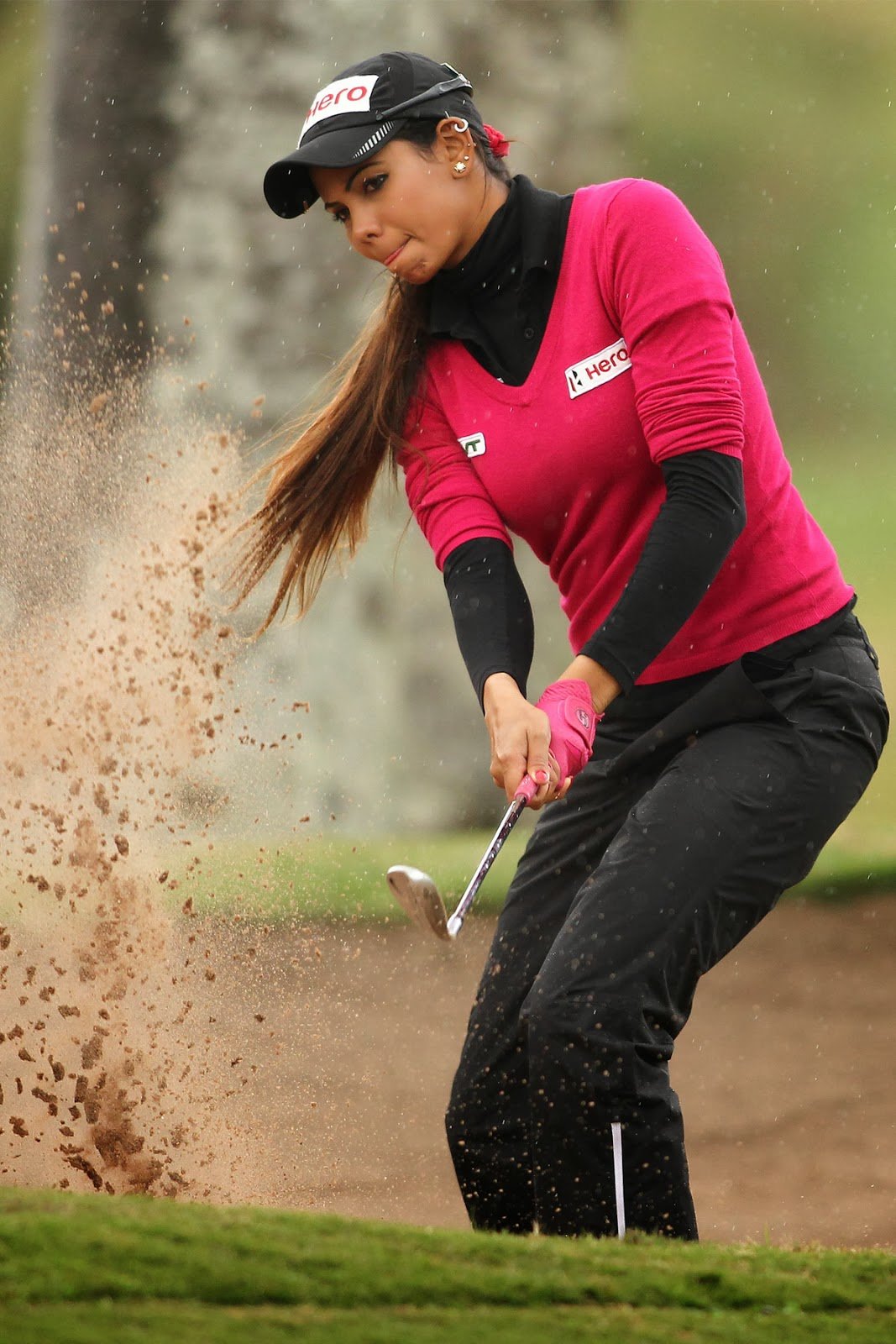 12.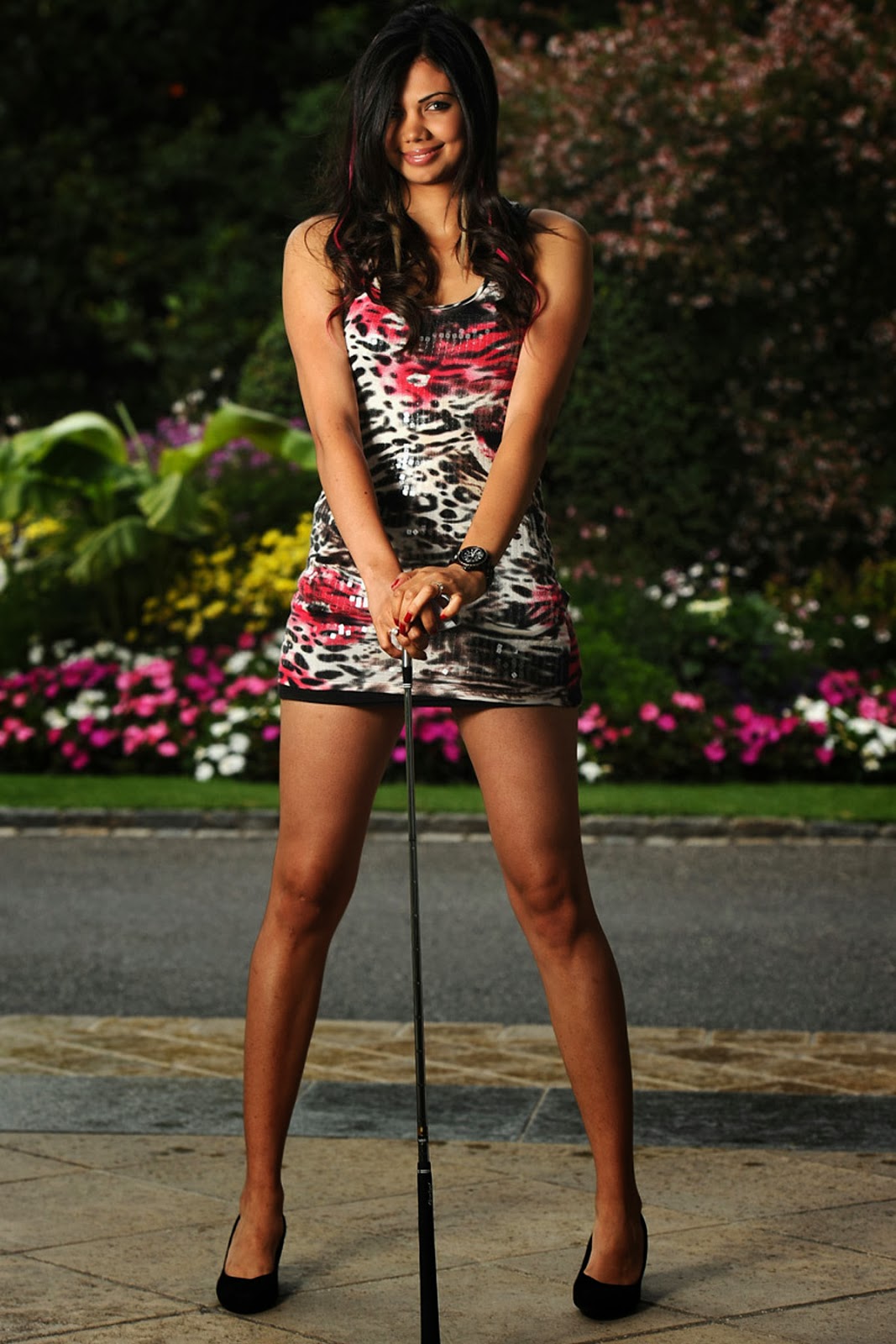 Sharmila Nicollet Biography:
Sharmila Nicollet (born 12 March 1991) is an Indo French professional golfer from Bangalore, India. Nicollet was born in Bangalore. Her father Marc Nicollet is French and her mother Surekha Nicollet is from Bangalore. Surekha is a perfumist and has her own Padmini Aroma Ltd in Bangalore while Marc is a software professional. Nicollet did her schooling in Bishop Cotton Girls' School and Bangalore International school finishing her 10th grade and 12th grade privately. She is now pursuing a degree privately as well.
13.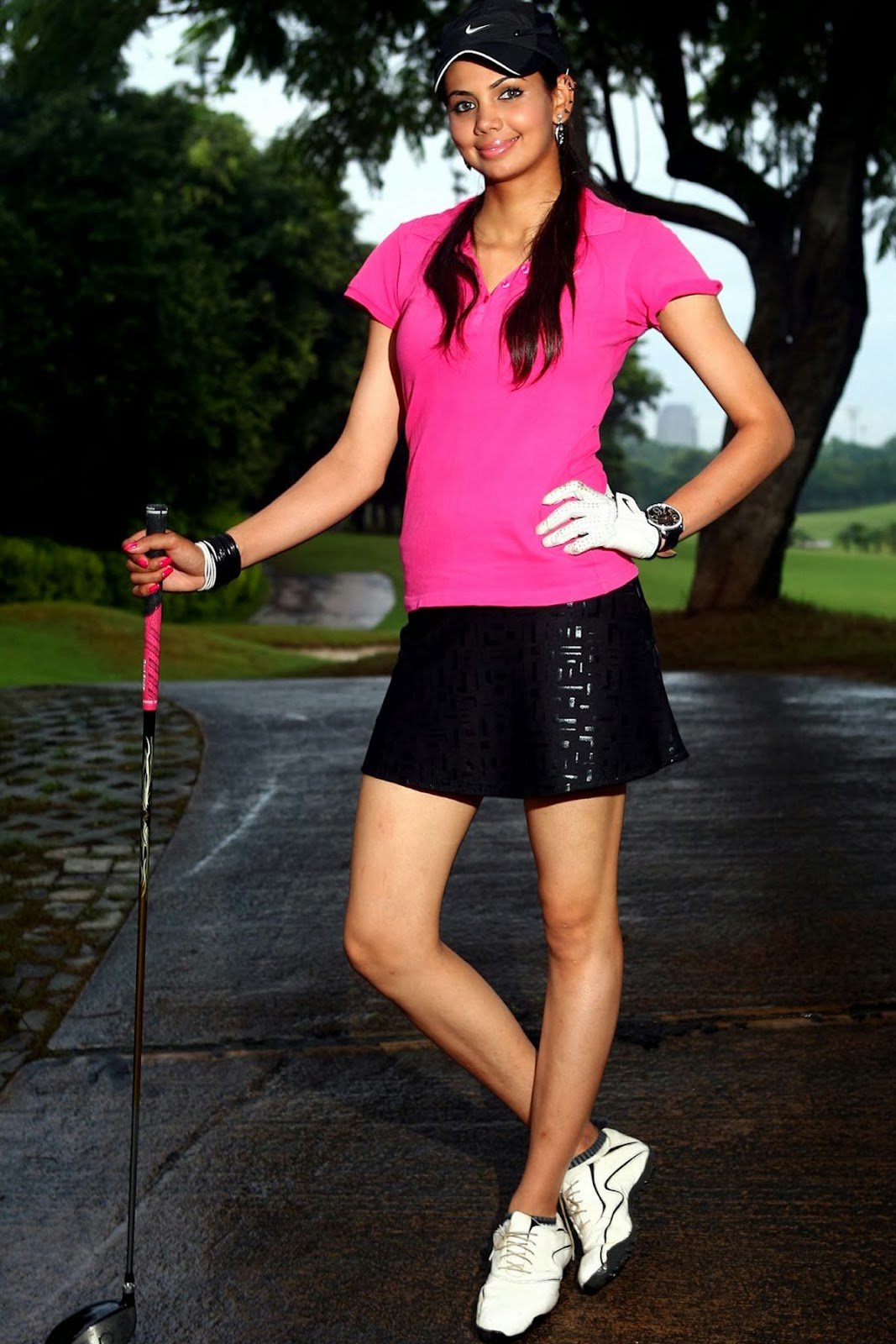 Nicollet pursued golf in 2002 at the age of 11. She won her first tournament at the age of 15. She is a former national sub-junior swimming champ with over 72 gold and silver medals won in state and national aquatic meets (1997 to 2001). She was a state level athlete as well, making records at Bishop Cotton Girls School where she studied.
14.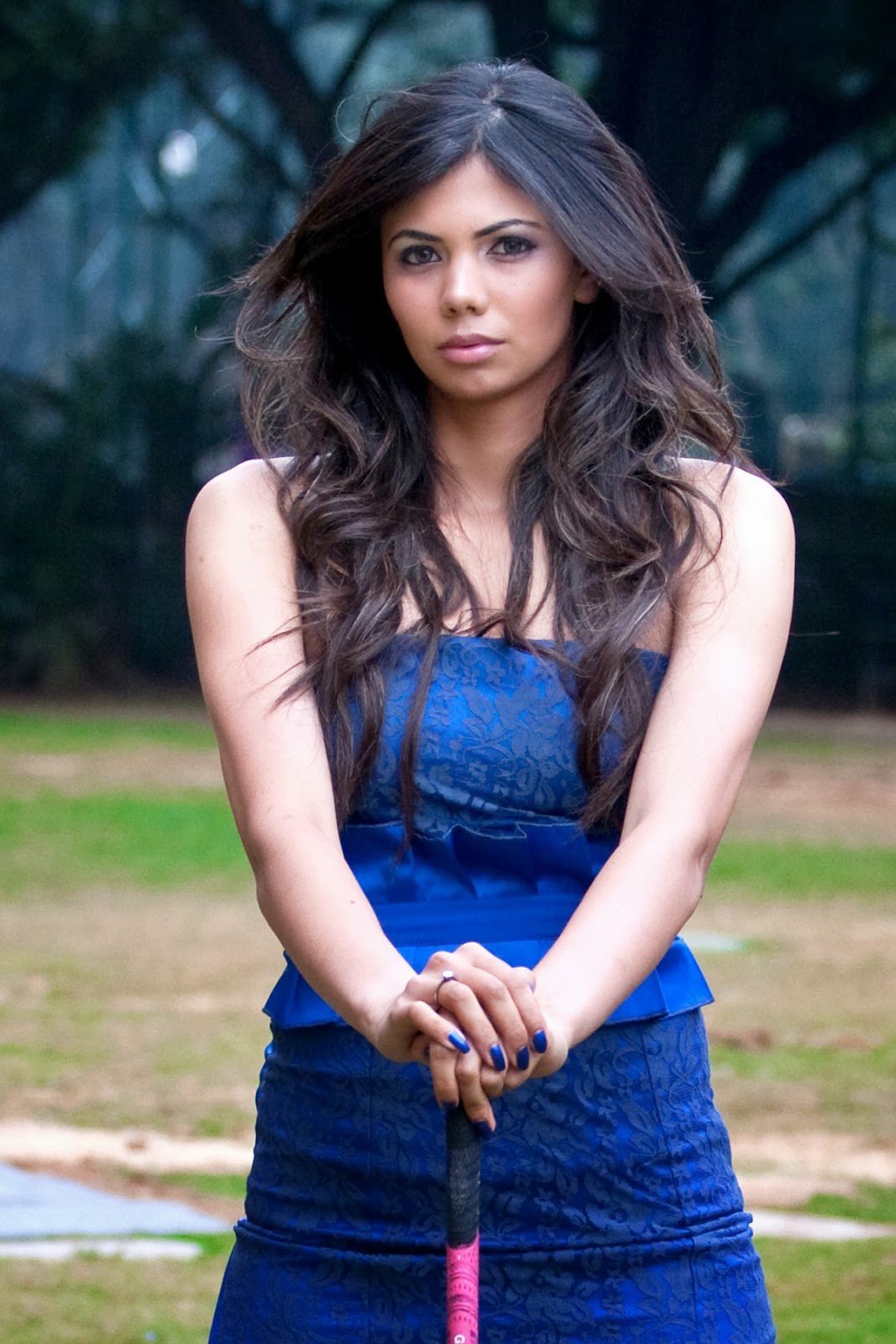 Sharmila Nicollet Career
Nicollet has represented India at the Asian Games at Doha 2006 and in Asia Pacific Junior Golf Tournament, played at the Callaway Junior World Golf Championships in San Diego, the Queen Sirikit Cup at Japan, the Malaysian Open and other international tournaments.
Nicollet was also the youngest lady golfer to win the All-India Ladies Amateur Championship in 2007–2008, along with seven Open Amateur Tournaments.
15.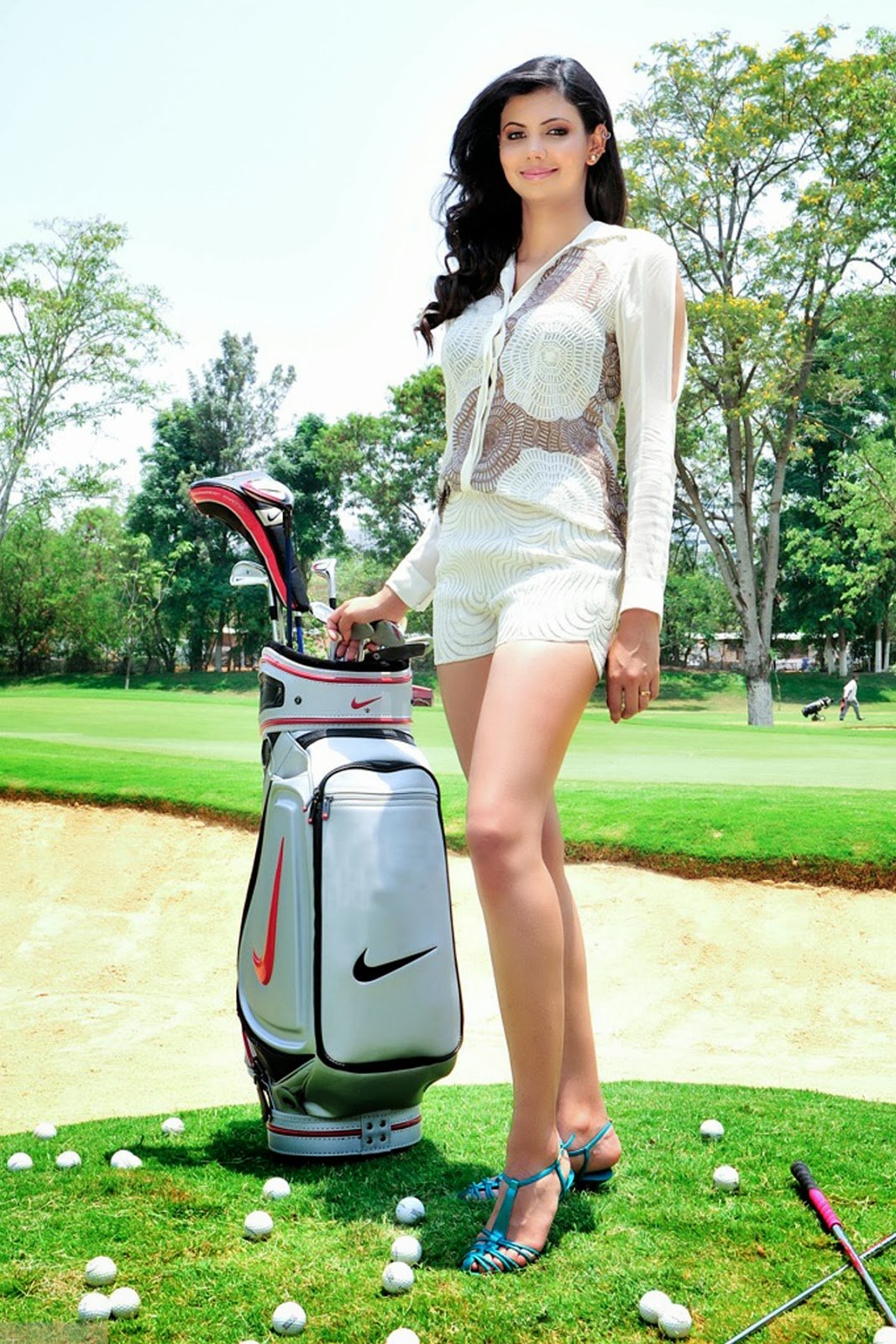 Nicollet partnered with England's Laura Davies as a 16-year-old amateur during a special Emaar – MGF Challenge Match ahead of the 2007 Ladies European Tour event that was held in India. Davies commented that, "from my experience, Sharmila has all the potential to be a good player." Her present coach Tarun Sardesai, and past coach Gaurav Diwan from KGA feel that she has the talent to achieve great things because of her natural aptitude for the game.
16.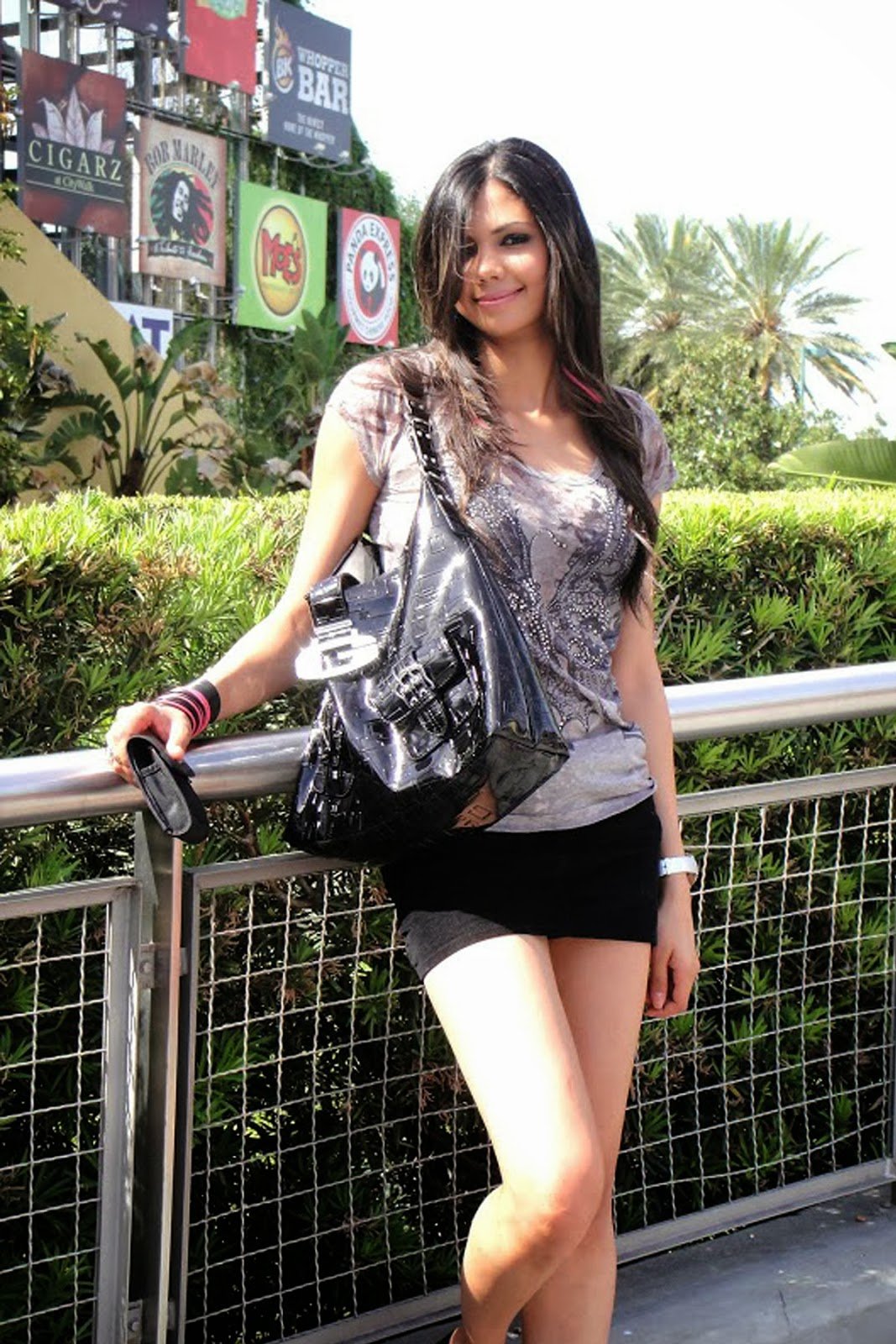 Sharmila Nicollet Professional Gold Tours
Nicollet turned professional in 2009 when she was 18 years old. She is the youngest Indian golfer to qualify for Ladies European Tour. She is the second Indian to earn a full card on the Ladies European Tour. Nicollet won the 2009–2010 Order of Merit on the Women's Golf Association of India and then five further events to finish on top of the 2010– 2011 Order of Merit. She finished the top Indian golfer at T22, at the 2011 Hero Honda Women's Indian Open, with the lowest score of the day in the final round. She has a total of 11 wins on the Women's Golf Association of India.
17.
18.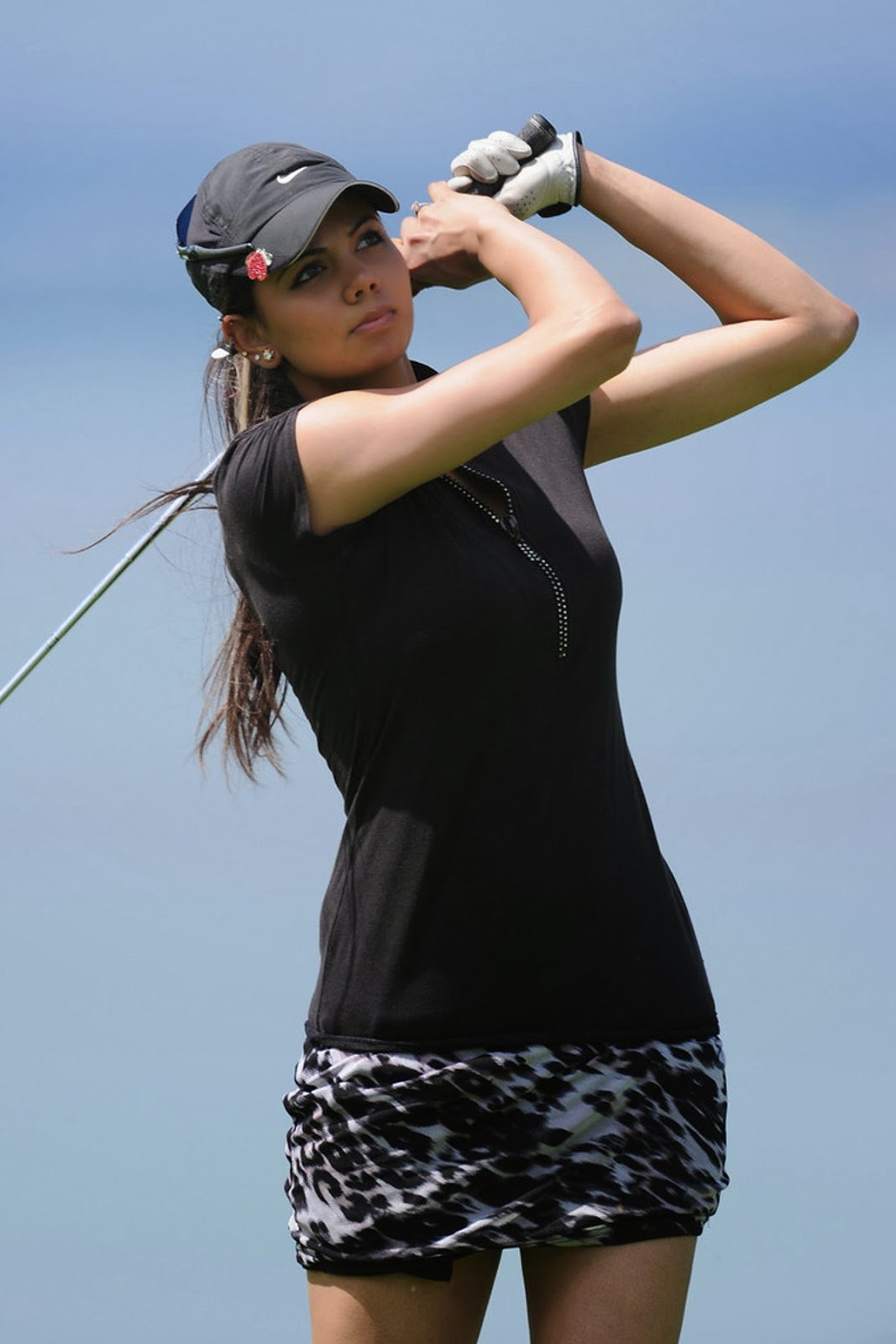 She finally qualified with a full tour card for the Ladies European Tour in 2012, being the youngest Indian golfer to qualify. Nicollet was the champion of the Hero-KGA tournament in 2012.
19.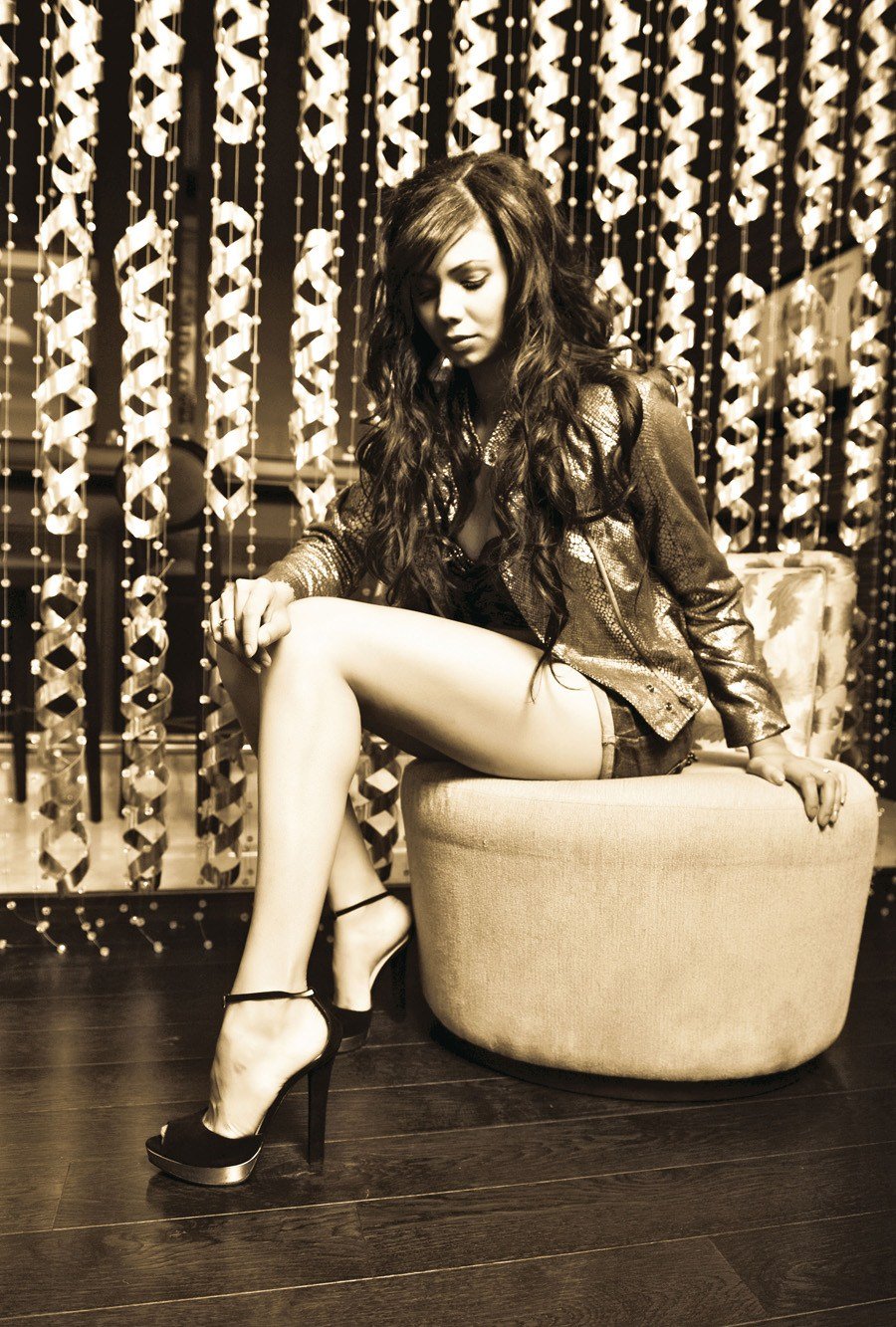 20.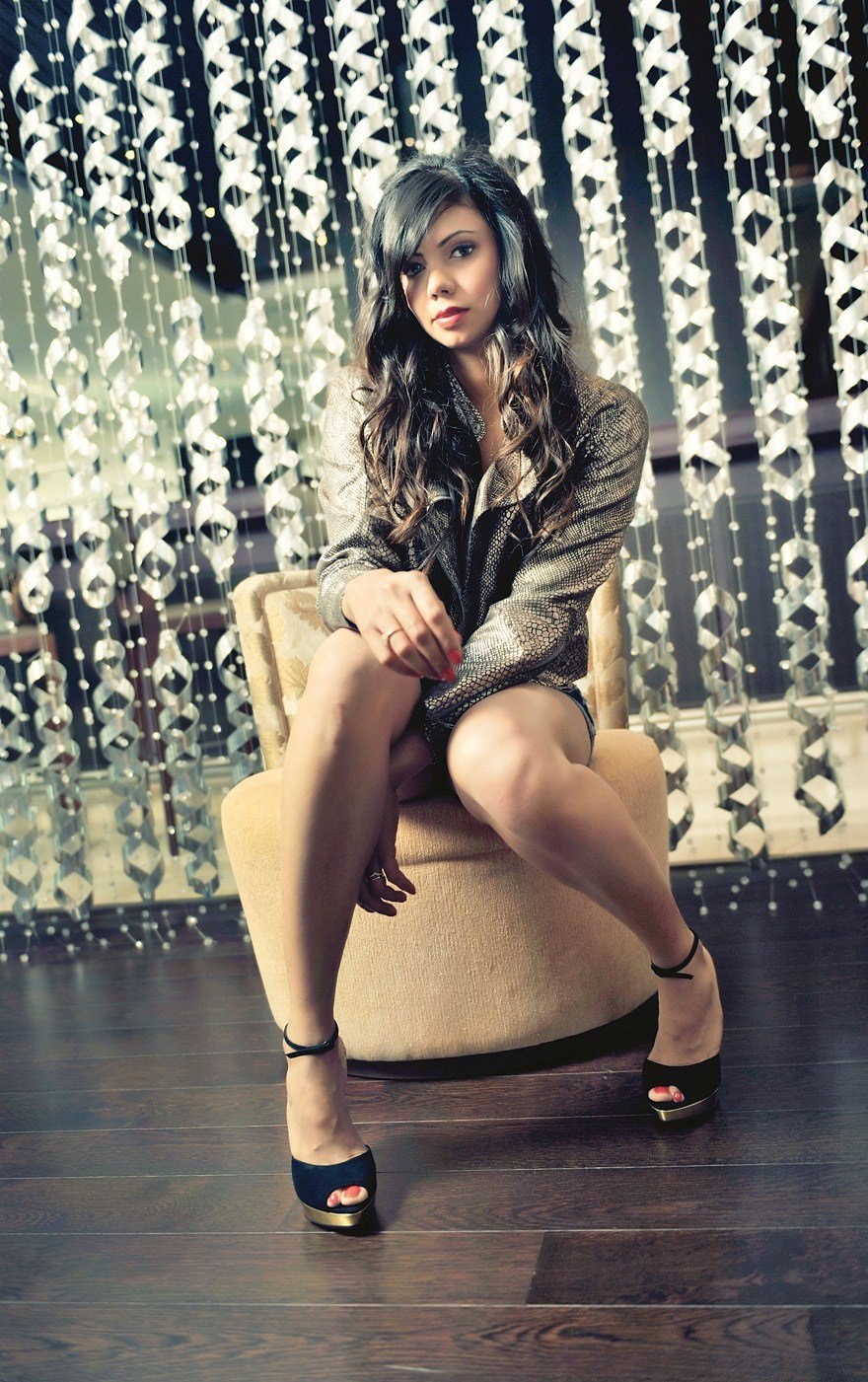 A Day in the life of Glamorous Sharmila Nicollet
Biodata Of Sharmila Nicollet
Full Name: Sharmila Nicollet
Date Of Birth (DoB): March 12, 1991, Bengaluru
Height & Weight: 1.85 m  (6 ft 1 in), 58 Kgs
Turned professional: 2009
Professional wins: 11
Father's Name: Marc Nicollet (Nationality: French)
Mother's Name: Surekha Nicollet  (Nationality: Indian)
Schooling: Bishop Cotton Girls' School & Bangalore International school
Religion: Christian & Hindu
Sharmila Nicollet with her mother Surekha Nicollet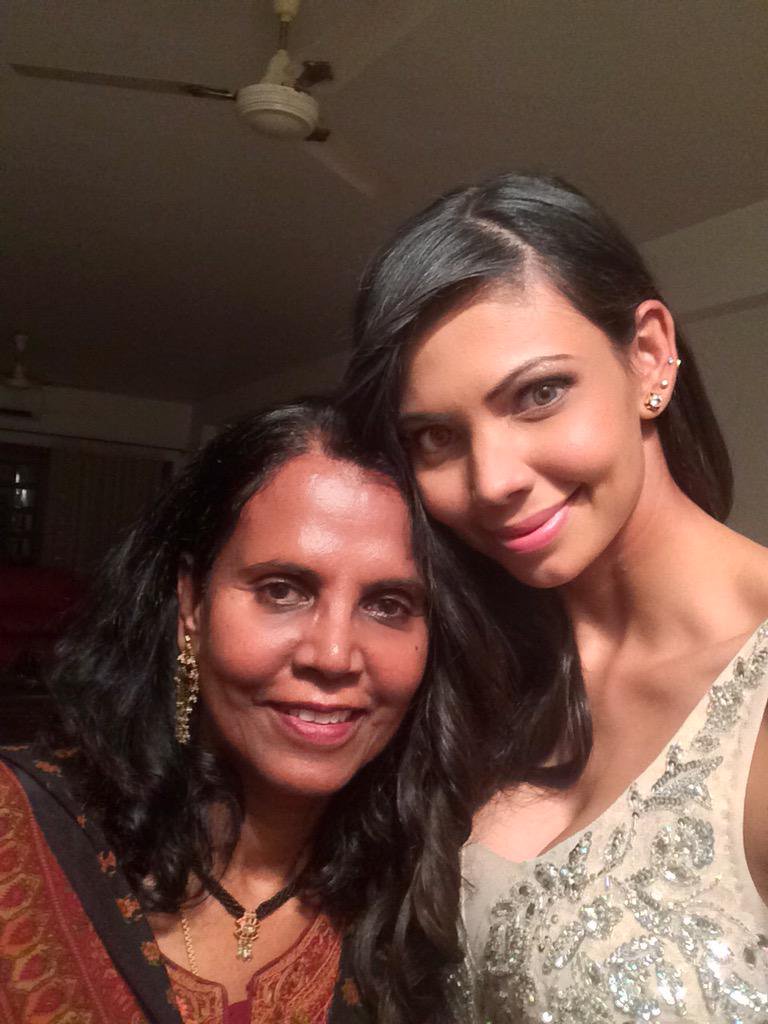 Sharmila Nicollet (childhood photo) with her mother Surekha Nicollet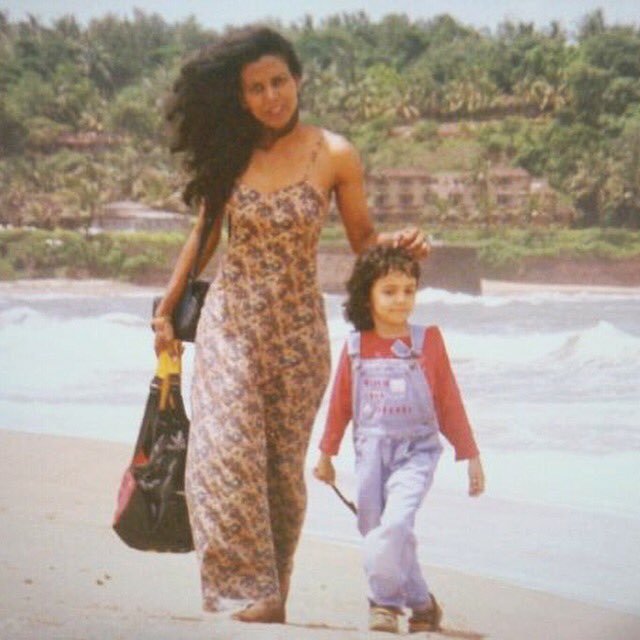 Achievements And Awards
Lady golfer of the year (IGULS): 2007
Player of the Year (WGAI): 2010
Connect With Sharmilla Nicollet
Facebook: https://www.facebook.com/SharmilaNicollet
Twitter: https://twitter.com/missnicollet (@MissNicollet)
Instagram: https://instagram.com/sharmilanicollet/  (@sharmilanicollet)
Website: www.sharmilanicollet.com/
Sharmilla Nicollet Hobbies, Life Mantra, Boyfriend, Favorite Food, Car etc.
Home Course: KGA, Bangalore
First Coach: Sujay Gorpade
First golf set: Callaway
Role Models: Tiger Woods and Suzann Pettersen
Academics: I did my schooling from Bishop Cotton Girls' School and Bangalore International school and finished grade X & XII privately. Currently I'm pursuing a degree in Psychology.
Highlight as an Amateur: I was adjudged number one junior golfer for the year 2005-2006 in IGU's OOM. I was also the youngest lady golfer to win the All India Amateur Championship in 2007-2008.
I represented India at the Asian Games in Doha 2006; Callaway World Junior Amateur Championship in Sandiego – USA, the Queen Sirikit Cup in Japan; the Malaysian Open and other international tournaments.
Highlight as a professional: Sharmila turned professional in 2009 and ended the year with two titles on WGAI Tour, a top 10 finish at the Thai LPGA event in Bangkok and clinched won the 2009-10 WGAI Order of Merit.
2010-11 was a golden period for Sharmila Nicollet . She won five professional tiles and the WGAI Order of Merit for second straight season. She was the highest ranked Indian at the Hero Women's Indian Open 2011 where I finished T23rd – shooting lowest score of the day in the final round.
In 2012 Sharmila became the youngest Indian to qualify for the Ladies European Tour. She has performed well in overseas tournaments that she had played on Ladies Asian Tour in Thailand, Indonesia and China, and Ladies European tour events in Finland, Slovakia, Evian Masters, Dutch Open and others.
Other sports: She is a natural athlete. I was a champion swimmer in the State from 1997 to 2001 and good at athletics before I took to golf. I've also done horse riding, played chess with distinction and I like watching tennis, cricket and F1.
Leisure time: I like going out with friends. Love shopping, movies, romantic dinner and spa treatment. I've also modeled for Walls Ice Cream and Kwality Biscuits. I also play Piano – passed my third grade Piano exam with merit.
Goals: Become No.1 player on the LPGA and represent India at the 2016 Olympic Games in Rio and win a medal.
Sharmila Nicollet Favourites
Food: Italian, Seafood, Sushi
TV shows: Suits, Breaking bad, White collar, Californication, Entourage, Homeland , Dexter, Two and a half men, Game of Thrones
Music: Hip hop, Rock, Rap
Dream Car: Lamborghini
Gadget: Apple and Bose
Fashion designer: Louis Vuitton
Restaurant: Seafood bars
Possession: Macbook pro
Actors: Ian Sommerhalder, Chris Evans, Jason Statham, Leonardo DiCaprip, Matt Bomer
Dream fourball: I would love to play with Michael Phelps, Tiger Woods, Adam Scott
Most memorable golfing moment: Representing India at the 2006 Asian Games in Doha and the first tournament I won at the age of 14.
Favorite holiday destination in India and abroad: Goa and New York
Favorite golf course in India and abroad: Jaypee greens and KGA, Berkshire
Toughest golf course: Links courses in Ireland
Hidden talent: Pianist, Car modification, perfumer.
What do you think About Her ? We want to hear from you ! Share your comments below.