The cricketers with their weird hairstyles and fashion sense are sure not helping raise the glamour quotient. Thank god for some of the hot WAGs who have a great dressing sense and are gracing the stands as the much-needed eye-candy. The WAGs of the Oz team are considered to be the hottest of all and this list proves just that. Below are the women who are the pillars of strength for the cricketing stalwarts of Team Australia.

#1 Kayla Dickson (James Pattison)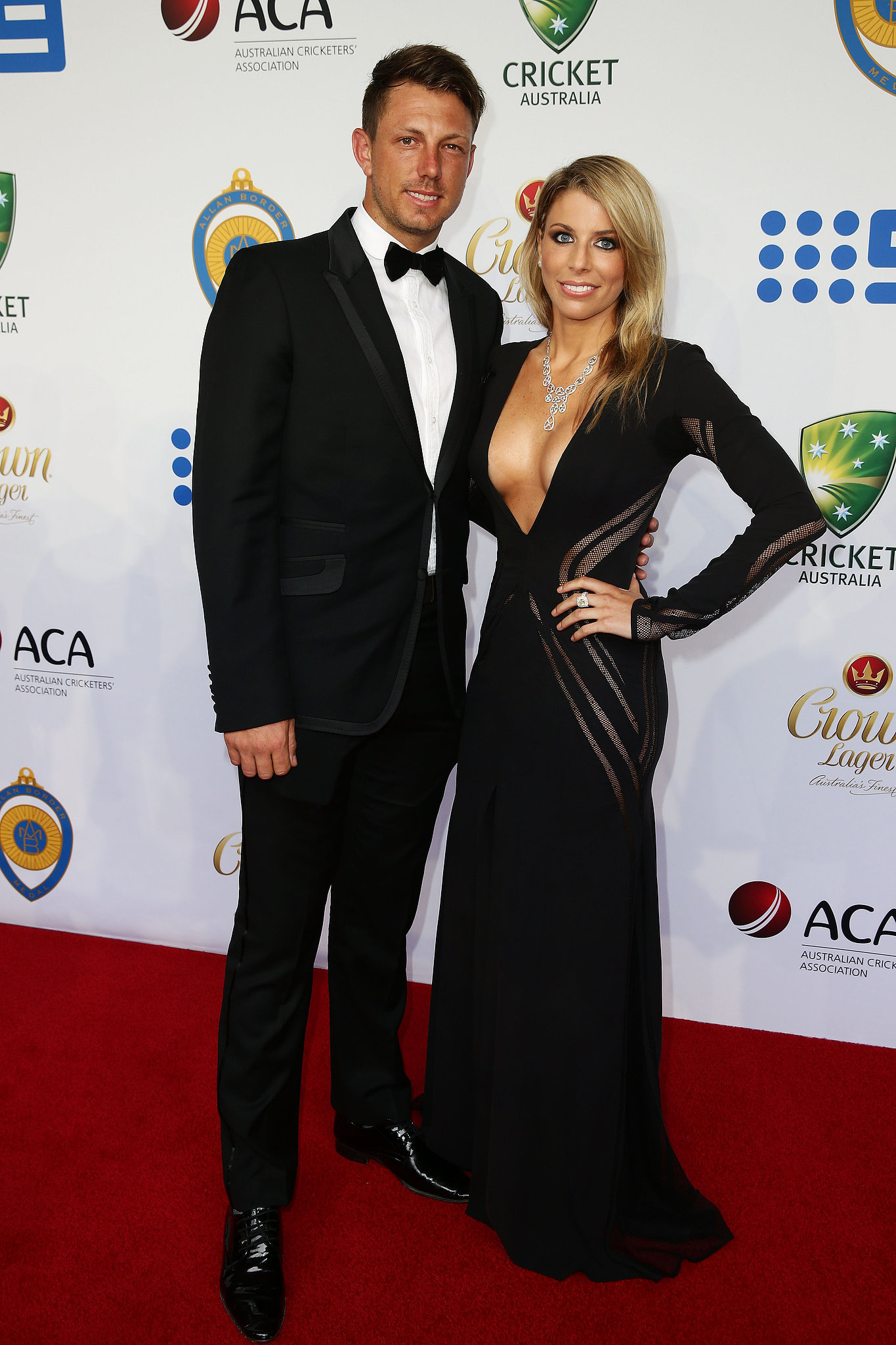 Australian fast-bowler James Pattison has been dating Kalya Dickson for some-time now.
We take a look at the 20 hottest cricket WAGs (hottest cricketers wives and girlfriends) from around the world.The ladies behind the Cricket Team.
#2 Lee Watson (Shane Watson)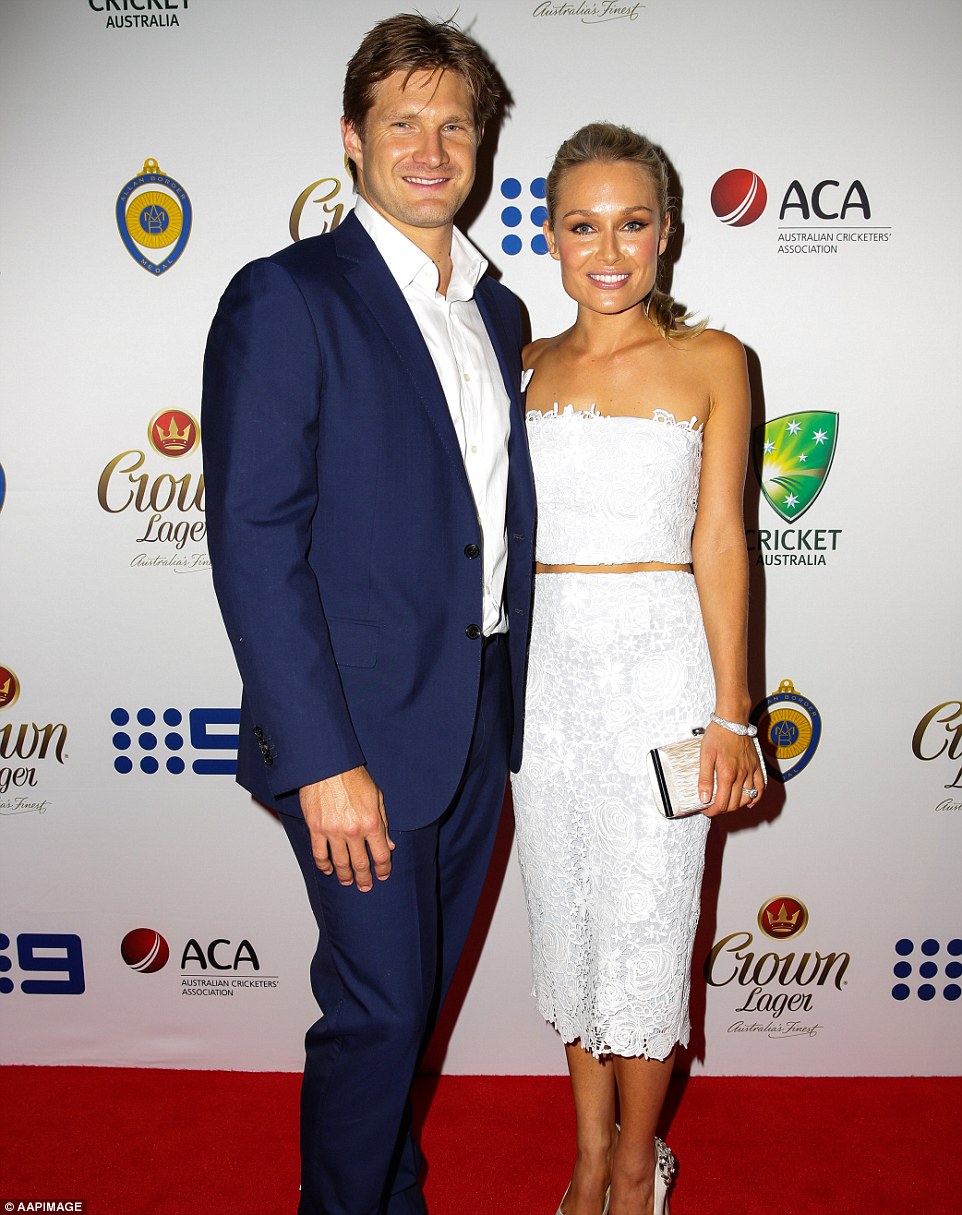 Lee Furlong married Australian all-rounder Shane Watson on 3rd June 2010. Lee is a Fox Sports Australia presenter.
Lee Furlong is another WAG who is constantly under the limelight for her great fashion sense and vivacious appeal. She is the wife of Shane Watson and is a TV presenter by profession.

#3 Haley Bracken (Nathan Bracken)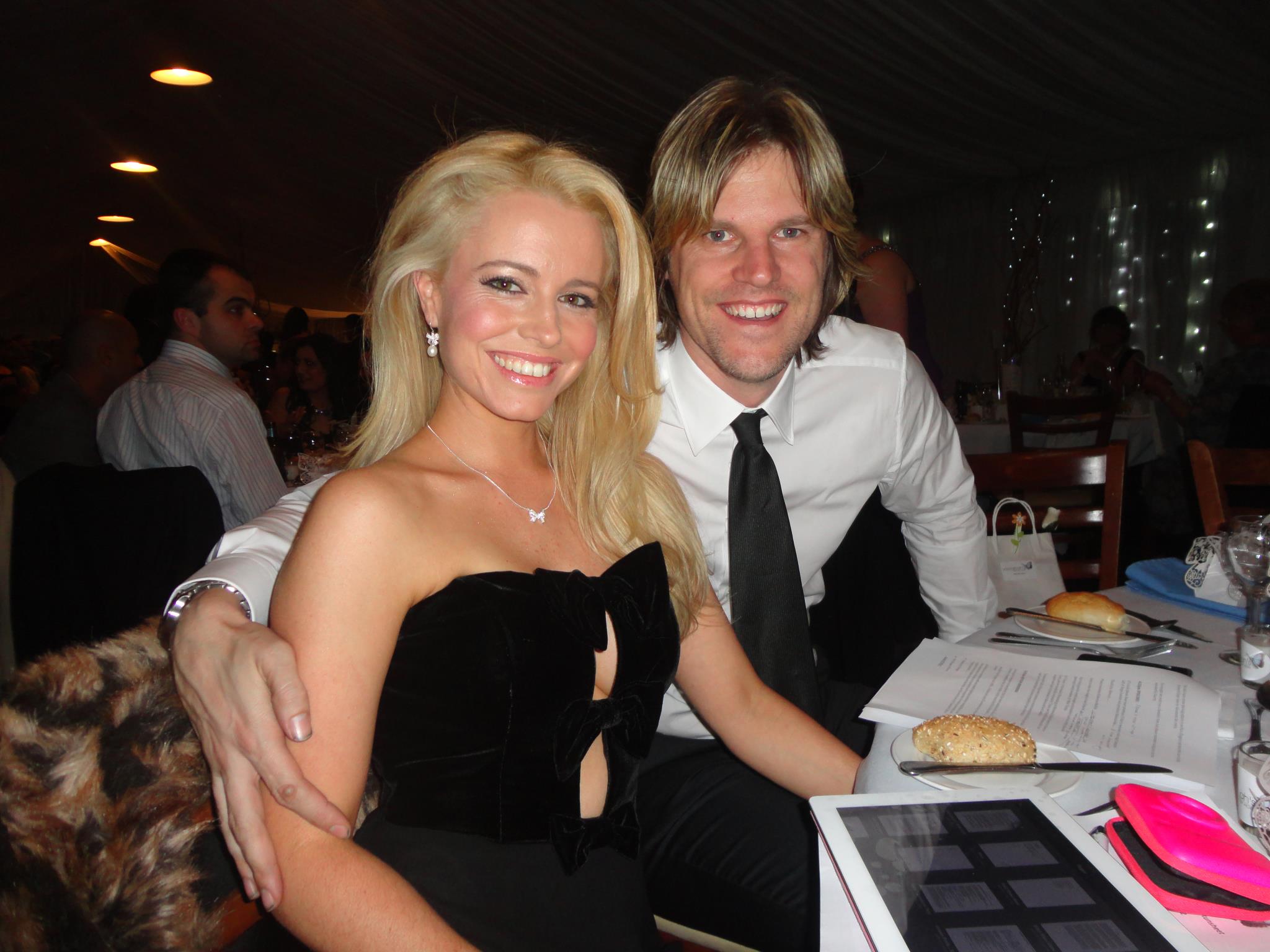 Former Australian fast bowler Nathan Bracken married Haley Rich-Bracken, a 33-year-old Dancer, Singer, Model and Host.
Wife of Nathan Bracken, Haley made news last year when she hogged the limelight with her infamous sheer dress at the Allan Border Medal event. Irrespective of the disastrous dress, she is still considered as one of the hottest WAGs of Australian cricket.

#4 Candice Falzon (David Warner)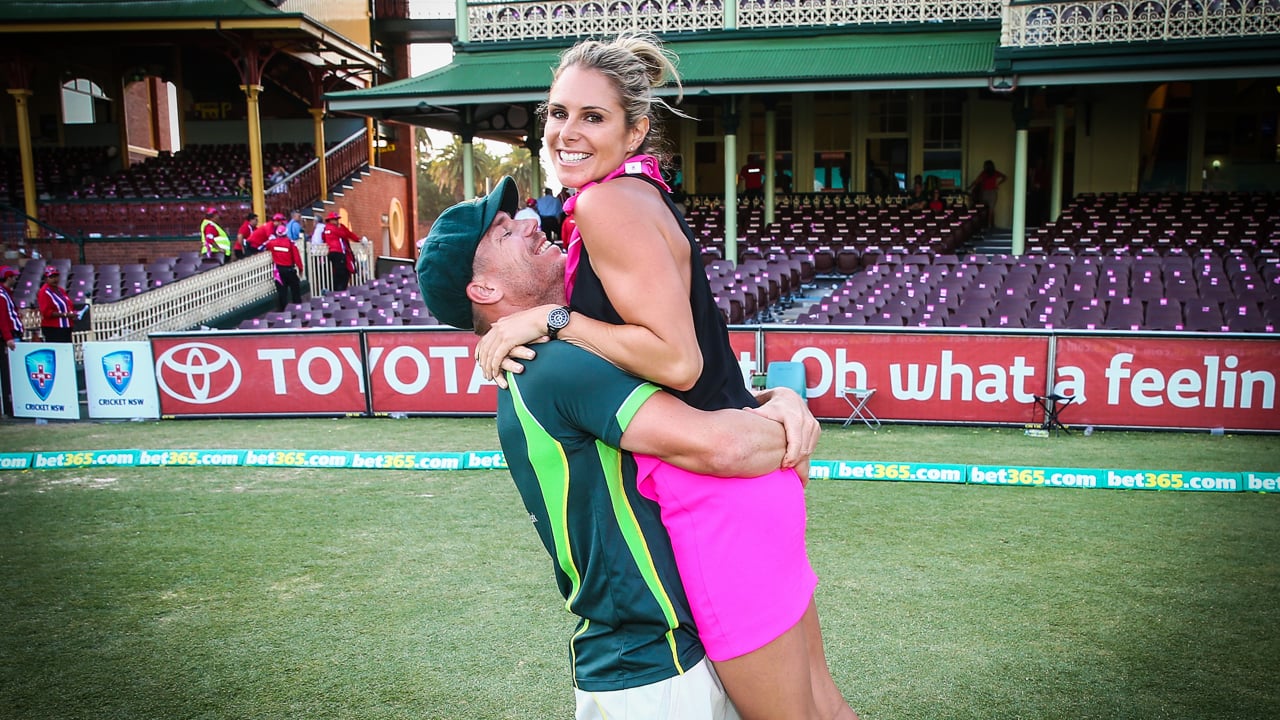 Candice Ann Falzon is a professional ironwoman, surf life saver and model, who is in a relationship with explosive Australian opener David Warner. The 29-year-old is of Maltese heritage.

#5 Sara Leonardi (Glenn Mcgrath)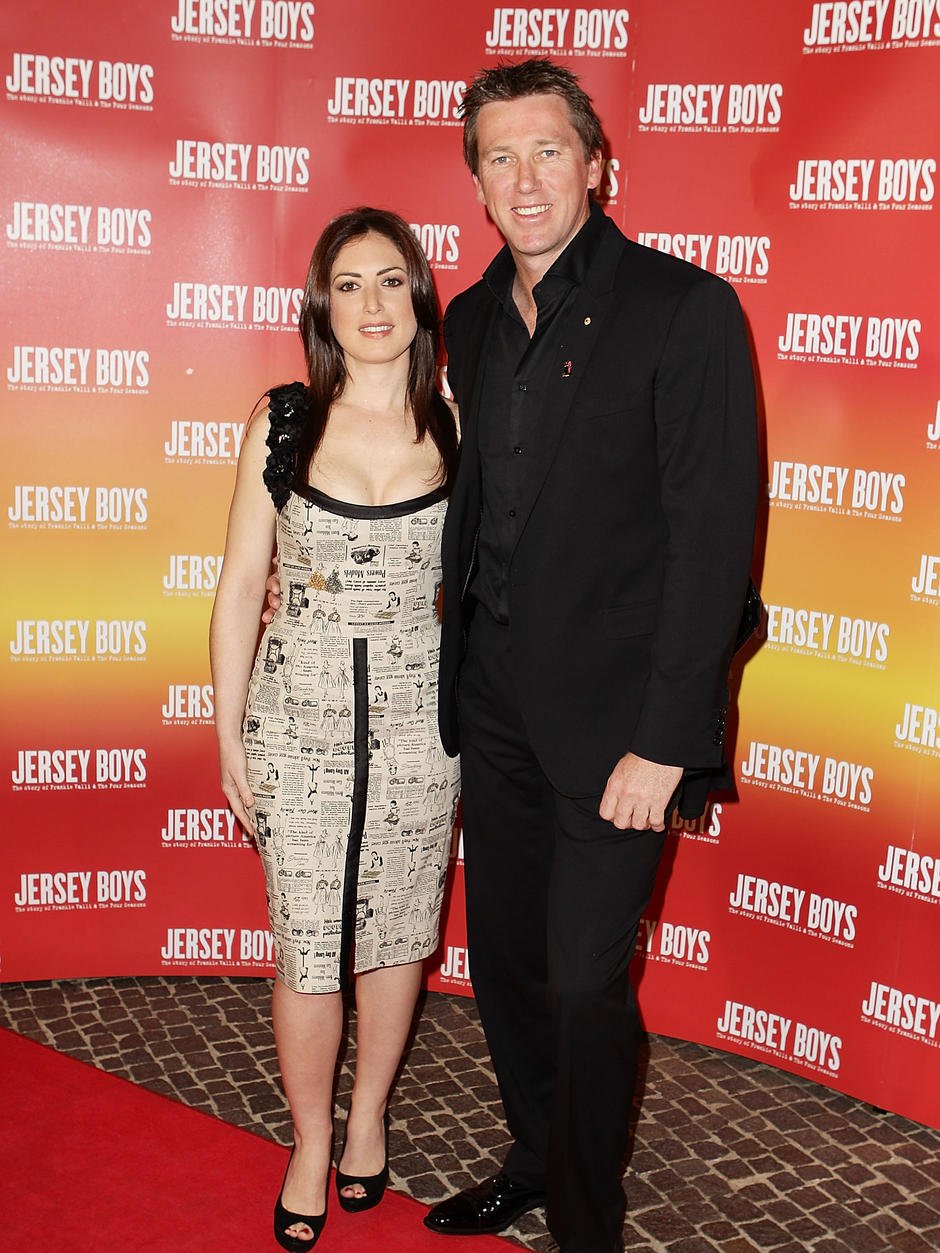 After the death of his first wife, Jane Mcgrath, Glenn got engaged to Sara Leonardi in 2010. The couple got married on 18th November 2010. Sara is an interior designer by profession.

#6 Elizabeth Hurley (Shane Warne)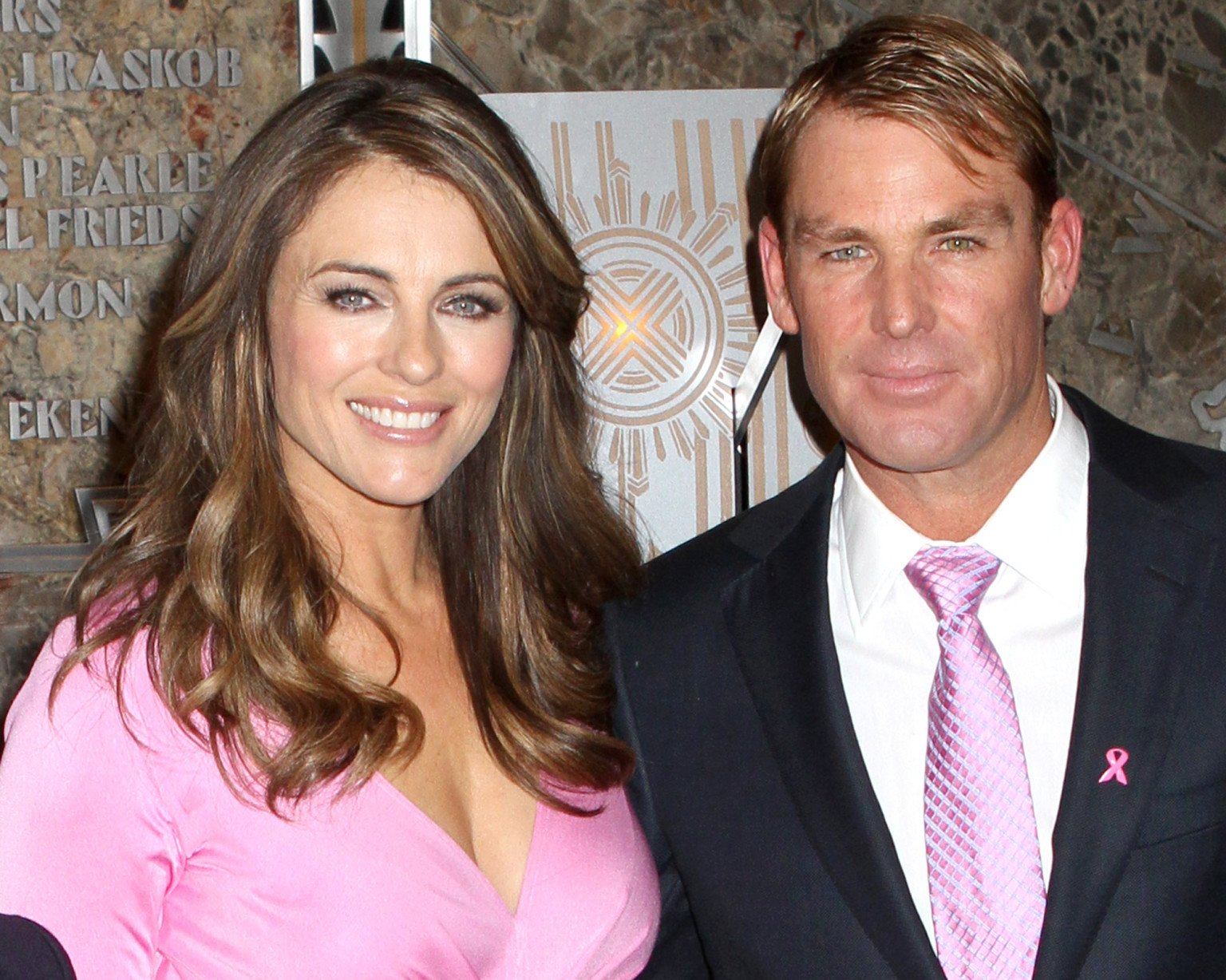 Elizabeth Jane Hurley is a 48-year-old English model and actress, who has been romantically involved with retired cricketer Shane Warne since December 2010.
The couple had announced their engagement, only three months after Hurley's divorce with Arun Nayar. Since then they have been dating on and off.

#7 Kyly Clarke (Michael Clarke)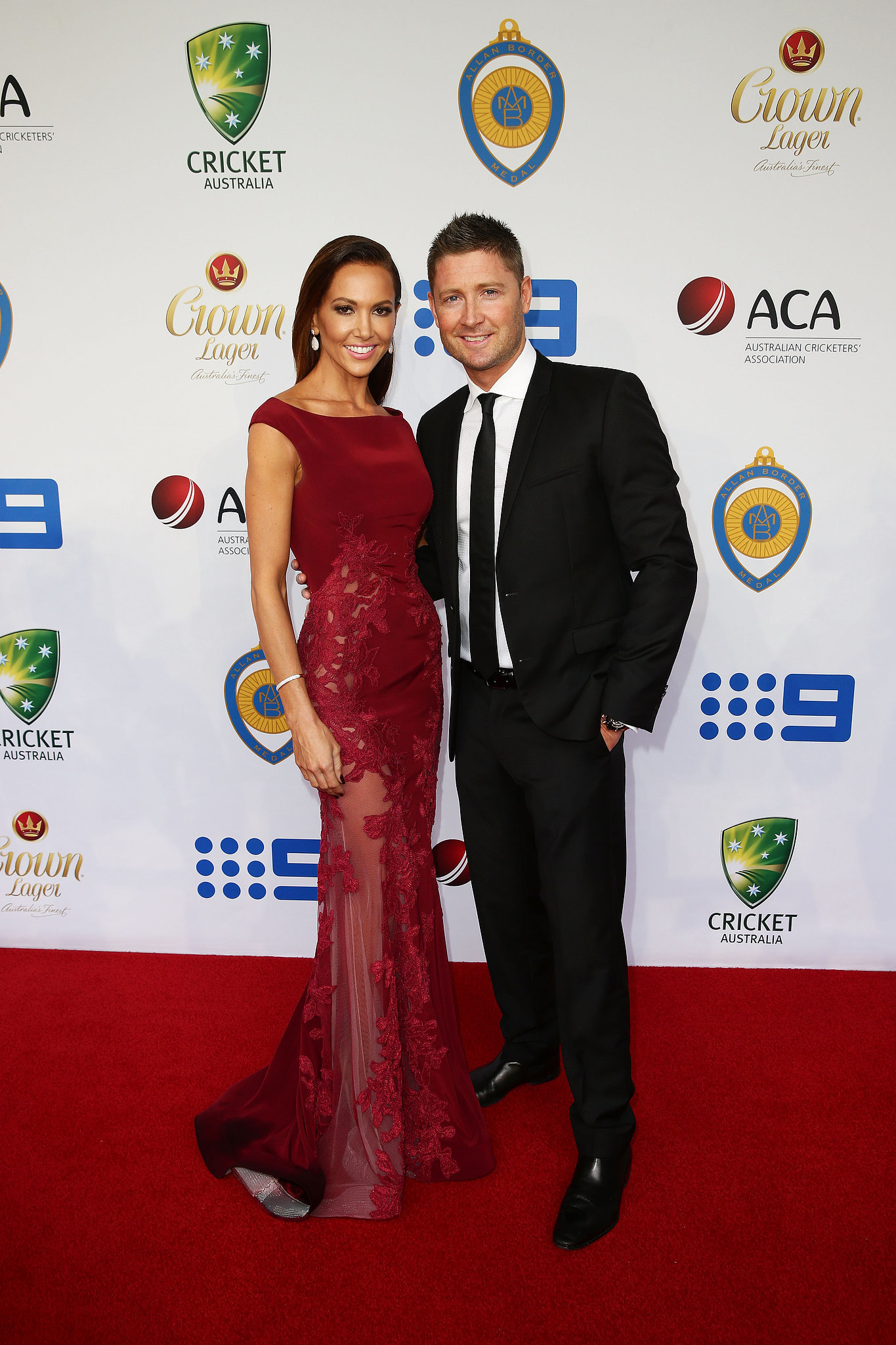 Kyly Clarke is the wife of Australian Cricket Team captain Michael Clarke. The 32-year-old is an Australian model and presenter. The couple married on 15th May 2012.

#8 Jessica Bratich (Mitchell Johnson)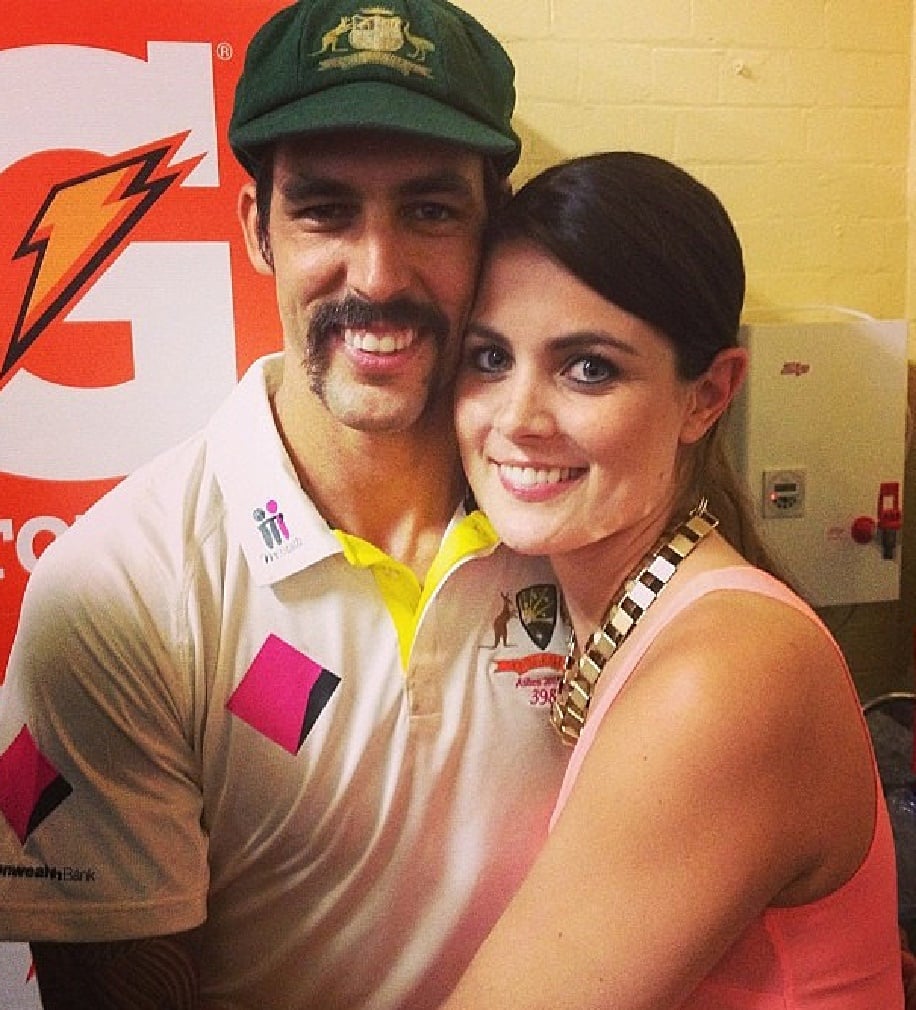 Mitchell Johnson's wife Jessica Bratich Johnson is a World Karate Champion, when she won the bronze medal in 2006. The 31-year-old is a former model and holds a black belt in Karate.
The couple were blessed with a daughter named Rubika. Presently, Jessica runs her own accessories business. Jessica is certainly one of the hottest cricketers wife. She is not only a gorgeous looking woman but is also a karate expert. So, we know it is a powerful beauty that Johnson has got by his side.

#9 Karina Castle (Brad Haddin)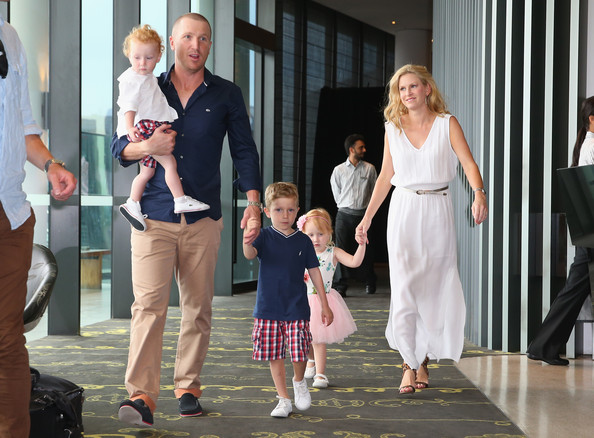 Bradley James Haddin known as Brad Haddin playing role in Australian cricket team as a wicketkeeper batsman. Brad Haddin batting style right hand batsman. In above pictures Brad Haddin with her wife Karina Castle .He married Karina Castle in 2007.

#10 Anna Weatherlake (Peter Siddle)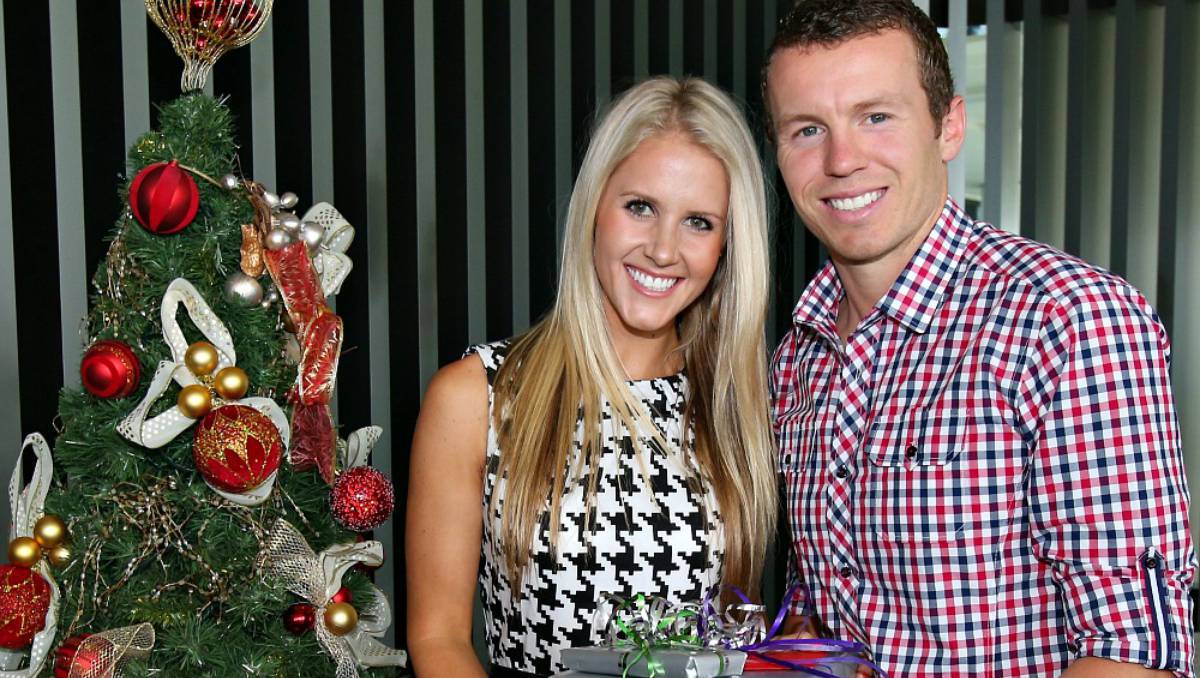 Anna Weatherlake is a health and plant-based nutrition coach, traveller, animal rights advocate, food enthusiast, journalism graduate, eco-warrior and the partner of Aussie fast bowler Peter Siddle.
Which One Is Your Favourite ? Just comments below.

[divider scroll_text="Back To Top"]