Hey Girl! Are you Planning SOLO traveling? If yes, here are some tips and tricks that you must follow for safe and hassle free trip, before planning for your destination place.
It sounds so cool and interesting to go solo to a place and explore it, learn something new, experience, new language, a new cuisine, aspects of a different culture, or a deeper appreciation of faith or spirituality, but in real life it is very complicated. Doesn't matter if you are going to another state within your country or outside your country, traveling alone can give you some of your life's best memories. And believe me traveling with someone makes it a lot easier than traveling SOLO.
For a women traveling alone, safety should remain at first priority. Being a solo female traveler it is not always easy but it's certainly full of fun. So when it comes to going to an entirely a new place, no matter how strong you are, how much karate classes you have gone to, for how many years you have been living as a single, if your planning and preparation is not up-to the mark nothing is gonna turn fine.
Well ! here are some tricks and tips that all the Female traveling SOLO should follow, so that they can enjoy adventurous trips without any fail.
1

Elaborately Search About The Location
You might have chosen the location you want to explore, but have you asked google or any other search engines about the locations? If no, so please start searching elaborately about the location.
Check if the place if it is safe for girls or not.
Make sure the weather condition are in favor, when you are planning to go there.
Check availability of conveyance local taxi.
Check for monetary conversion, Make sure you calculate correct before you travel to get a sense of where the conversion rate is at.
Make sure your credit card will work in the country you're visiting.
Check for the reviews of other tourist.
Explore about the cultures so that you could not fall victim to some embarrassing misunderstandings.
Check if any fun things like festivals, ceremonies and natural events will be going on in the city.
Make sure there is no any strike or internal war going on at that place.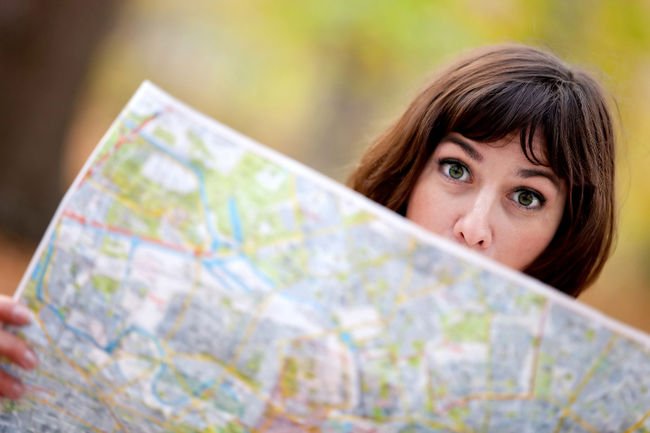 2.

Check for PASSPORT and VISA
This check is mandatory for those planning to travel abroad. The first thing you need to get ready is your passport and visa. Make sure you have all your documents submitted at the time for applying for your visa. Take help from the countries embassy to know the rules and law of that country. Photocopy those important documents and keep them with you where ever you go. You can also take photos of those documents and keep it in phone also share to google drive that can be accessible from any where.
3

Booking your HOTEL and FLIGHT
Here are few checklist points that you can check before heading to book your hotel ans flight.
Hotel location is feasible and easily accessible to nearby picnic spots and other tourist attractions, also by air, road or train along with parking facility.
Check for at-least all the basic facilities available at hotel.
When booking a hotel online is look at pictures on the hotel's website, check for the photos showing the hotel's surroundings.
Don't miss out to check the reviews of hotel and about its staff.
Typing a hotel name in Google will give you more info that required.
Book your flight as early as possible, they say fifty-four days before your flight is the ideal time to get tickets booked.
Buy Insurance for your travel. You might think you don't need it but believe me it has saved tourists many times.
Check for the prices at different websites, you might get some coupons and cheap flight rates same trick apply for hotels.
4

Shopping & Packing
Being a woman, heading to a local mall or market can be a initial part of any overseas trip. You might have planned to carry matching dresses and matching accessories, thought of wearing different dresses at different occasions. If yes, so my dear lady, change your plan, because it wont be cool carrying heavy luggage always and getting tired instead of enjoying moments.
So avoid extra shopping before traveling, but you can shop for the clothes as per the weather requirement in the new city. Hence, Shopping and Packing your stuff is the most important thing when you are planning to travel solo. One should not pack too less or too much to carry. Pack your stuff by keeping in mind the number of days you are going to stay there.
Whether this is your first trip or you're a seasoned globetrotter, it's always helpful to have a rundown of what items you may want to pack. Here is a list of 20 things, being a woman you should never miss:
Luggage that is versatile, lightweight and big enough to hold all your essentials.
Choose a Travel backpack for carrying in local areas.
Cell phone and charger.
Power back up for phone
Swiss knife to Slice, dice, chop, open. Enough said!
Include clothing that can be worn on your daily adventures and then dressed up slightly with a different pair of shoes and a scarf.
Light jacket
Sewing kit
Comfortable walking shoes better you find multipurpose footwear that suits on every dress.
Set of sleepwear
Sunglasses, Belt, Hat
Keep your toiletry bag light
Keep basic medicines, though prescription is required for carrying medicines in many countries.
Travel apps that will help with language, directions, and money conversion
Electric converters and adapters
Guide books, travel guides, maps, language guides, etc. (if you will need any of these upon arrival at your destination, put it in your carry-on)
Pepper spray – safety first
Some snacks
Keep photo copies of all important documents, in case your passport gets stolen or lost, you can prove your identity and get back to the company.
Camera and tripod.
You may think you can carry all these stuffs also like, toothbrush, toothpaste, floss, mouthwash, Hair brush or comb, hair ties, barrettes/bobby pins, Deodorant, Shampoo and conditioner, Sunscreen, face lotion, face wash and/or makeup remover wipes and q-tips etc. But I would suggest to keep it less, these things can easily available whichever city you are traveling to.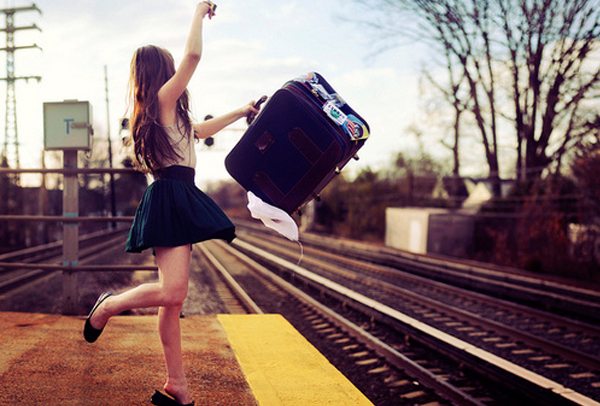 5

Adapt The Local Culture
Try your best to fit in with the local culture both for your safety and sanity. Don't travel like a tourist, in fact, explore a new place like a local person would. Accept their culture, tradition, embrace the differences and go with flow and you'll have easier and more enjoyable travels. Have an open mind and be sensitive to and try to understand and adapt to the local culture. Don't let everybody know that you are a tourist, this may lead to a lot of people cheating you.
Its better to dress like locals, When traveling alone it is best to not flash too much flesh or too much wealth. You must not make yourself stand out as an attractive target. As the old adage goes when in Rome, do as the Romans do, it is necessary to blend in with the crowd, or at least not look too much like a tourist, so as to avoid unnecessary attention. Respect local culture and avoid unwanted attention by covering up and copy the local women- they know best so follow their lead on what to wear and where to go.
6

Be Smart and A Liar
Be aware of your surroundings and beware of the fellow travelers. There is no need to ever advertise that you are traveling alone.
You might encounter many unwanted events like someone approaches you, at a bar, restaurant, bus or even trains (yes, people try and hit on you in trains too), tell them your boyfriend is on the way, or you are going to meet him later. Lie convincingly because it's for your own good!
You may find someone is approaching you, cross the road and head towards a bunch of people.
Look after your belongings all the time, and don't leave them behind even if you need to use the restroom. Beware of over-friendly folks, because not everyone who appears nice, is actually nice.
Keep the Pepper Spray, Swiss knife and a whistle, cell phone handy.
If your lie doesn't help, your efforts and ideas not working, and someone still bothers you, don't be shy to create a scene. Most people cower down once you make some noise, afraid of the humiliation and public response.
7

Behave Like Your Own Parents
Well ! It is possible You may be planning to travel SOLO because you want to stay away from parents for few days. But here you need to follow the same rules while you are traveling alone. Just as our parents set a specified time for entering a home at night and then we can not go outside. Try to return to your hotel room before the sunset or before every shop is closed in that area of country. You should try to spend every waking hour outdoors, but after dark it is better to be safe than sorry.
Just as our parents call us frequently and ask for location update, you need to update your location with friends and family using any social media platform. You can update your status on Facebook, whats-app or can share your navigation with your dear ones.
You do need to be on your guard to avoid scams and hassles and be aware of your surroundings, be careful to not get too drunk and put yourself in a vulnerable position.
8

Be Self-Independent And Confident
Try to avoid asking about the directions of any street or any area from strangers, better you google it first.
There are a bunch of apps that make travel a lot easier than it ever has been before. Download all necessary apps like Currency Converter, Create Trips, Navigators, location sharing and a Translator.
Being a girl clicking selfies is crazy thing, When its time to take photos, learn how to take better selfie all alone. Don't ask strangers to click your photos. why? you know better.
Keep the weight of luggage up-to that you can carry easily without any other's help.
Keep the local paper map handy, in case your mobile is not working you don't get lost in the city.
Never accept any food/drink from complete strangers. If you are allowed better you serve for yourself.
Its a good habit to avoid sauntering after dark in strange areas of any country.
Be confident, assertive, and always ready to stand up for yourself and not be afraid to speak out or ask for help. As I already told, do not shy creating scene.
They say woman's instincts are known to be lethal in their accuracy! So Believe in yourself and your instincts to drive your decision.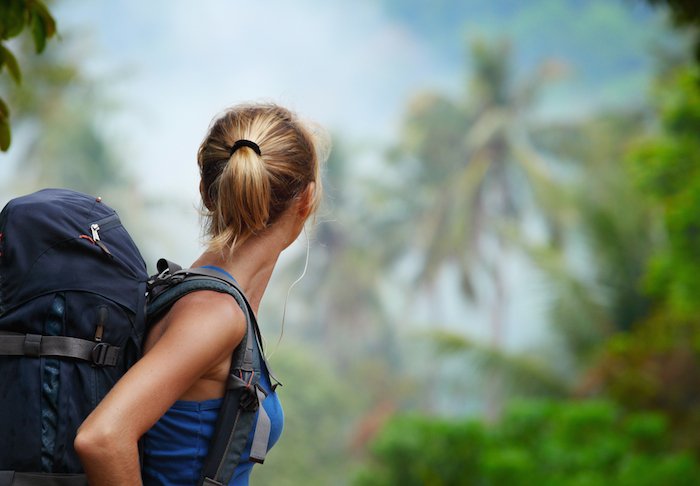 Hope you like the article about tip,s and tricks to travel solo but safely. Share this with your female friends and family members to aware them.
You May also like to read full story:
World's Most Dangerous Countries. [CAUTION!] It May Change Your Travel Plans
15 Most Cool Travel Destination Around The World
16 Most Peaceful Countries in the World You Wish To Travel Before You Die !!