How do turtles in Japan cross railway tracks? By using specially built tunnels. Japan is viewed as a stern protector of its wildlife, even though the same cannot be said with respect to oceans. The country has an island full of bunnies, another one filled with cats and a town where large populations of deer nonchalantly wander the streets.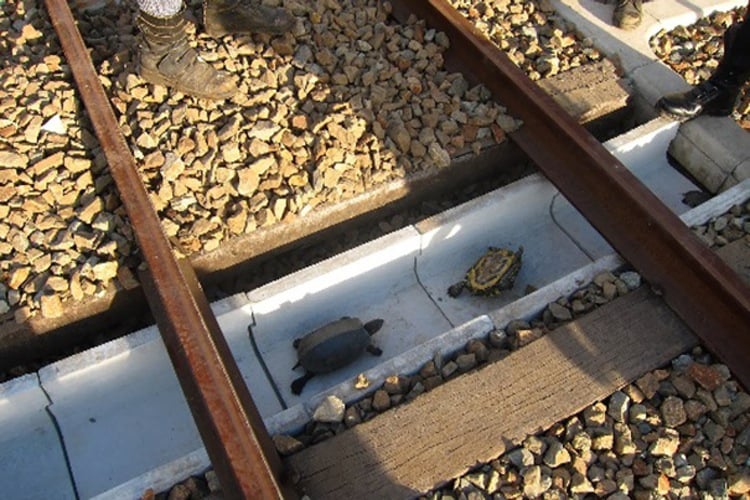 The West Japan Railway Company and Suma Aqualife Park have joined forces to make the japan safe for turtles as well.
A bit of infrastructure innovation has spared some slow-walking lives., They may have a tough exterior, but Japan's turtles are no match for the nation's railway system. As bad luck would have it, these beloved reptiles are getting trapped between railway switches while trying to cross the train tracks. Once the switch points begin to move, the turtles are then crushed by the weight.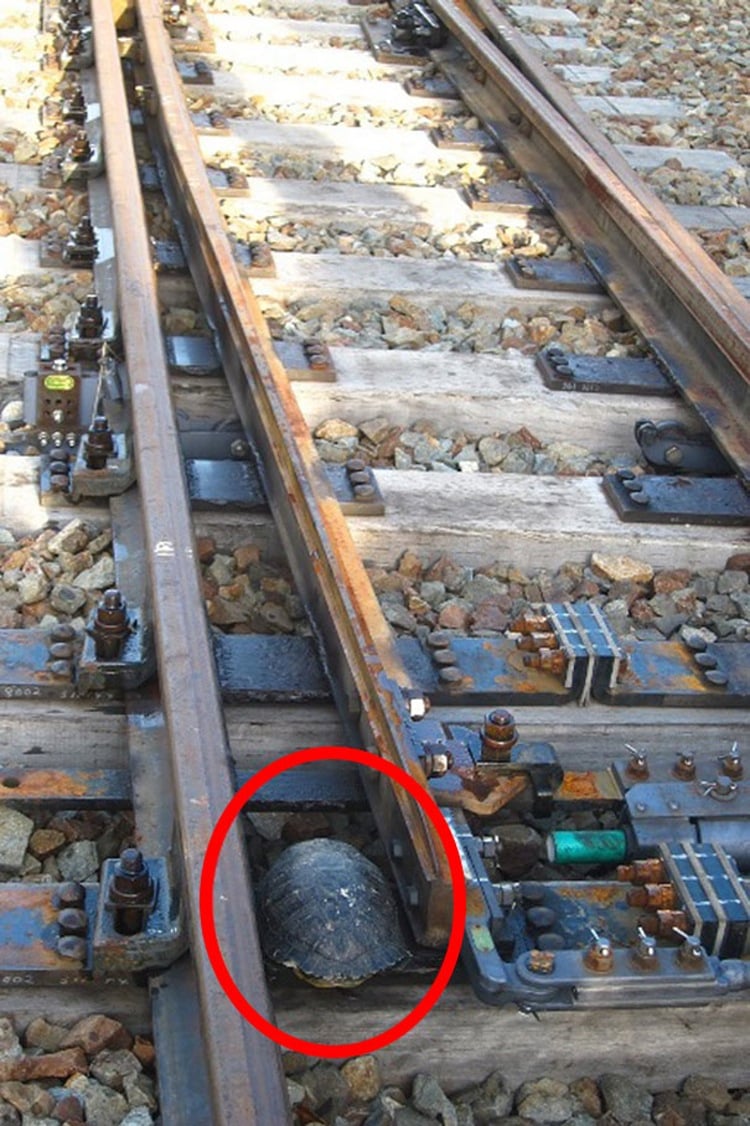 Believe it or not, turtles getting stuck on railroad tracks is a big problem. They cause delays for trains and many turtles die because of the tracks. Asahi Shimbun, a Japanese daily newspaper,  that turtles have caused 13 train disruptions between 2002 and 2014 in Kyoto and Nara.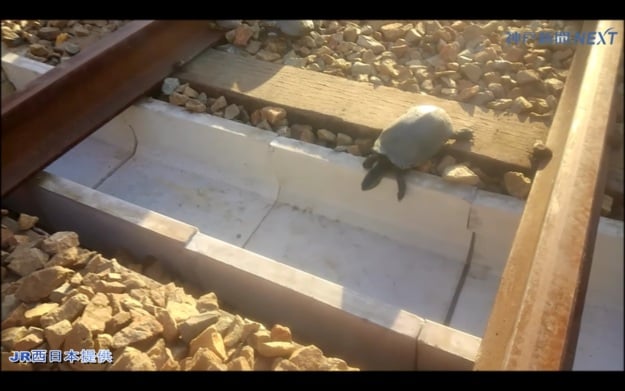 SEVERAL "TURTLE ESCAPE" TUNNELS HAVE NOW BEEN FITTED ACROSS PROBLEM POINTS IN THE TRACKS.
Though the incidents may be few, they're easily avoided with a bit of ingenuity. The solution—discovered by the West Japan Railway Company and the Suma Aqualife Park—is to create separate, U-shaped lanes underneath the existing tracks just for turtles. The animals can then cross the tracks without getting stuck or smashed as a train approaches. Already, pathways at two railway stations in the Nara prefecture have saved 10 precious turtle lives.
As an added precaution, the West Japan Railway Company is monitoring the lanes monthly. Any turtles found trapped there are then sent to the Suma aquarium. While the system may not be extensive enough yet to save all of Japan's turtles from railway peril, at least some of them are now slow, safe, and sound.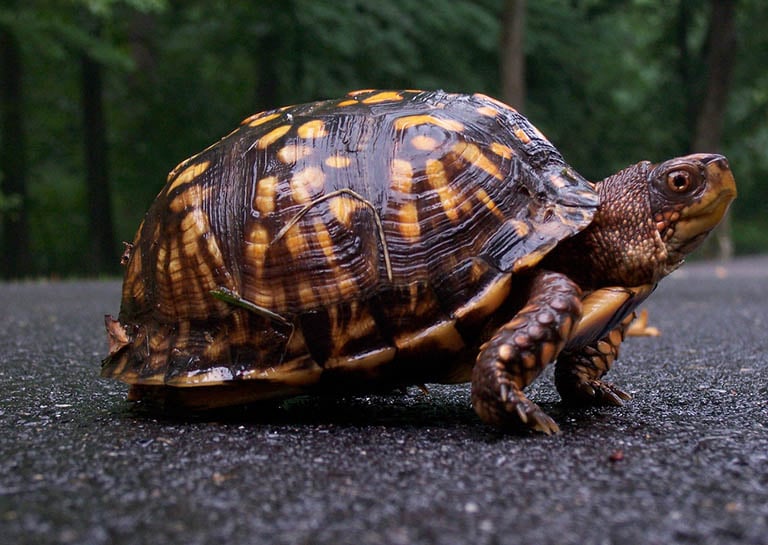 Now nothing can stop these little guys, well other than a slight increase in angle.