We rarely see polar bears outside of a snowy Arctic environment but these bears are no strangers to having fun in the summer!
In a rare series of images by Canadian photographer Dennis Fast, these white giants are seen playing in a field of fireweed. The photos were taken in Northern Canada's Hudson Bay, near lodges run by Churchill Wild in Manitoba.
Fast explains his fascination with polar bears in this interview excerpt. "It's not just their colour that makes them a favourite target of my camera," Fast tells. "It looks like they don't have a care in the world and that there is nothing they are afraid off. It's not arrogance, exactly but a quiet confidence that we often respect in humans and that translates well to the polar bear."
1.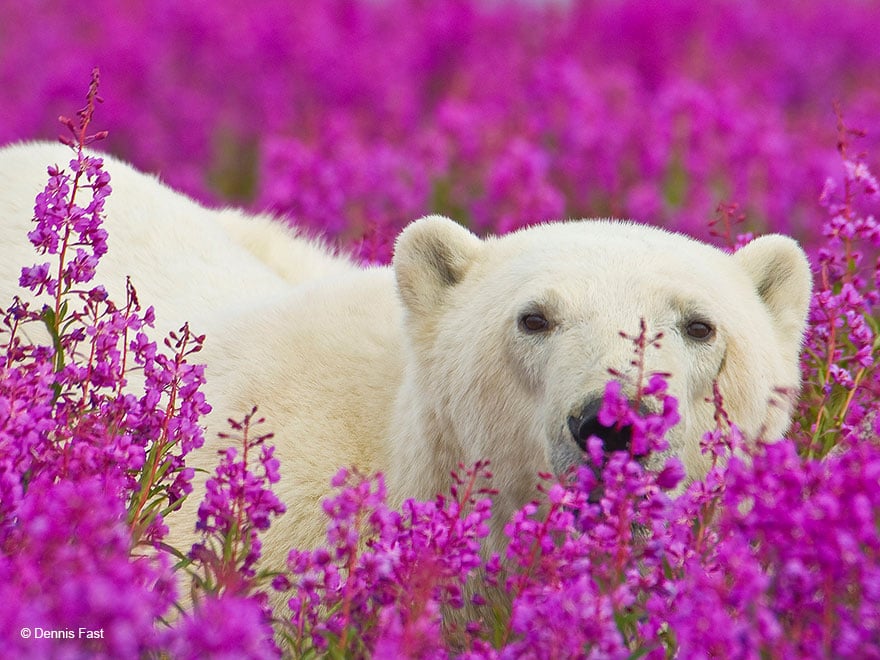 2.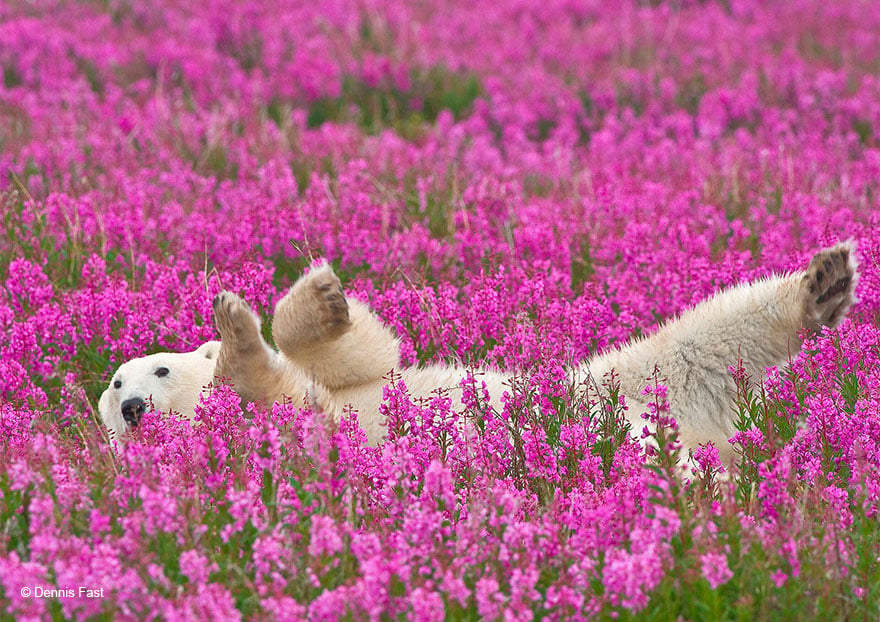 3.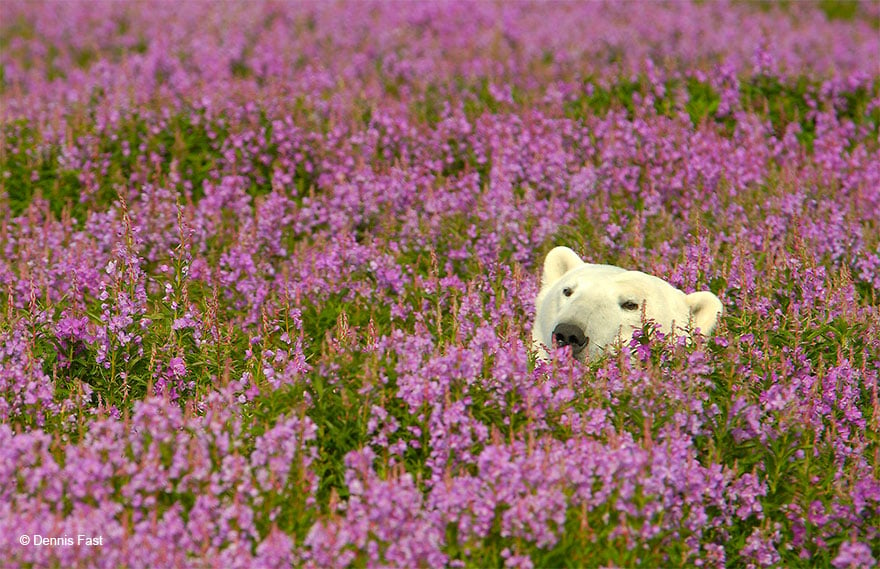 4.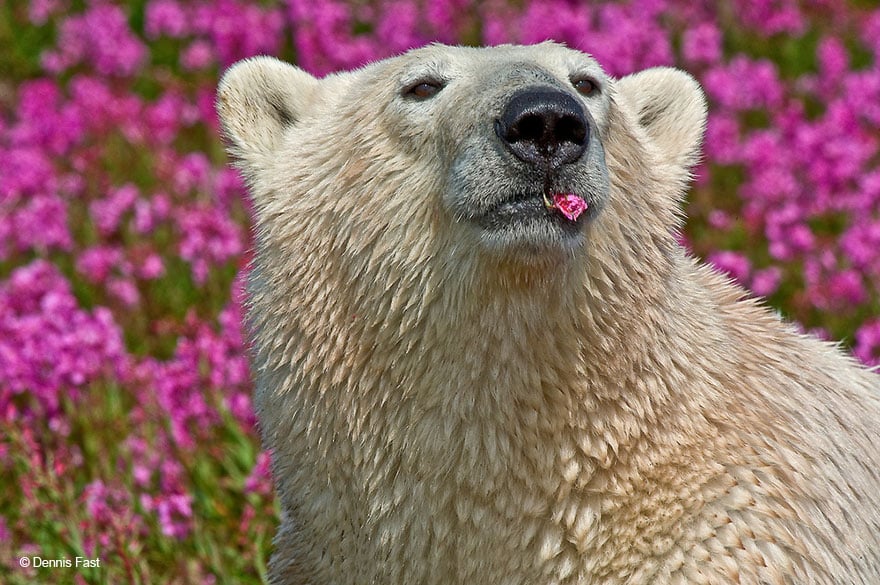 5.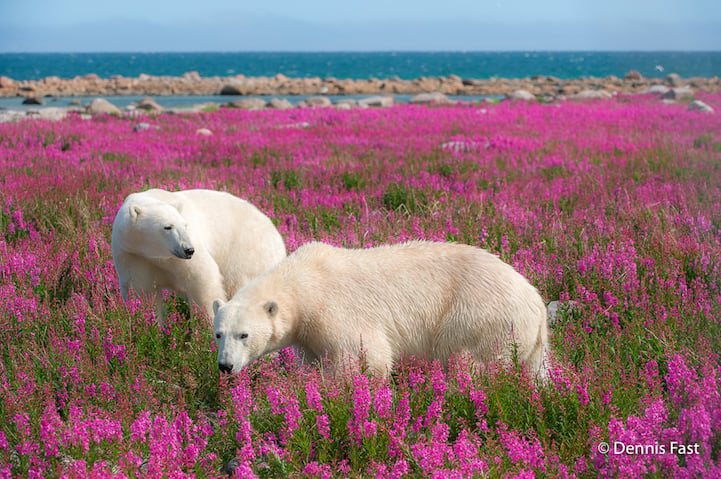 6.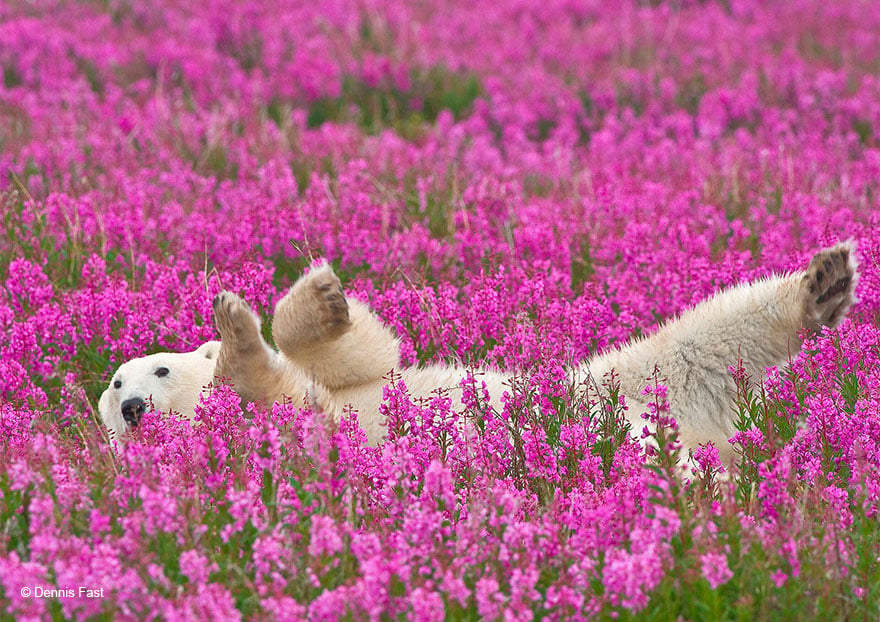 7.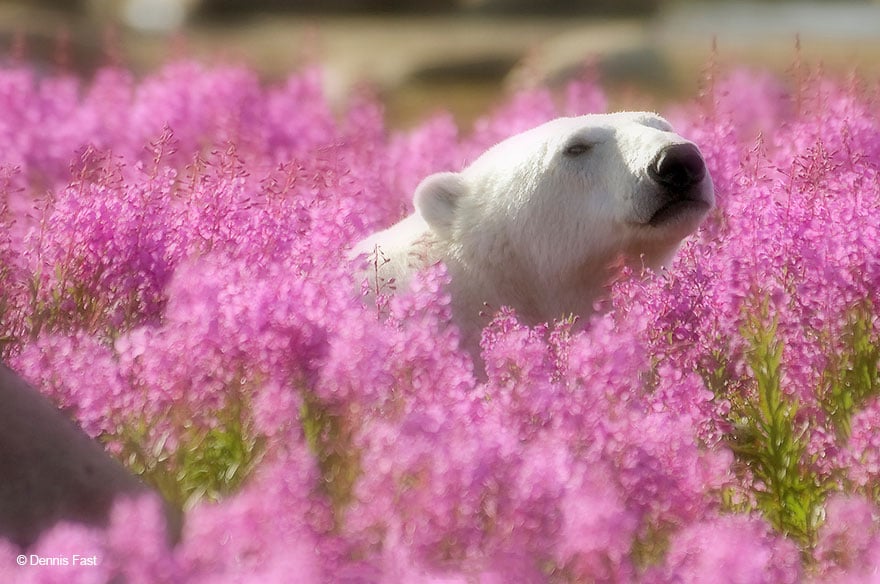 8.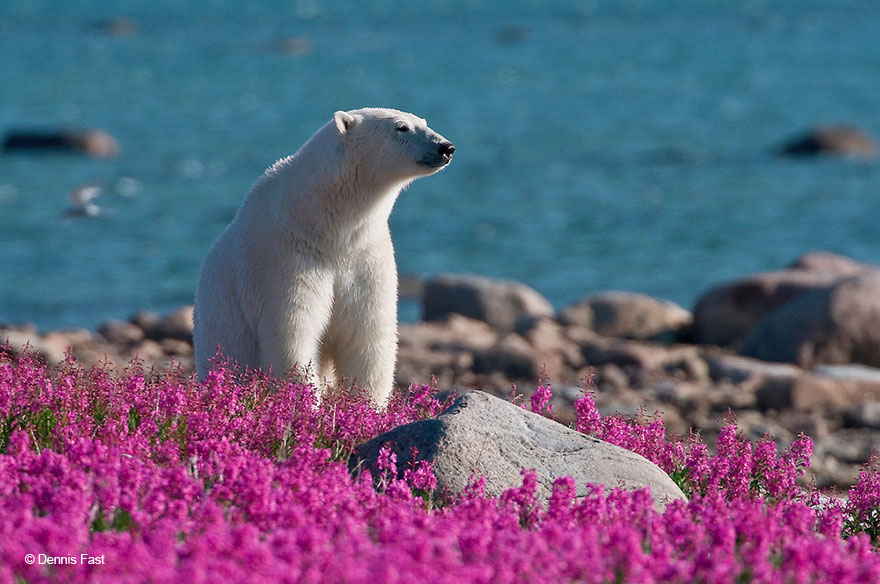 9.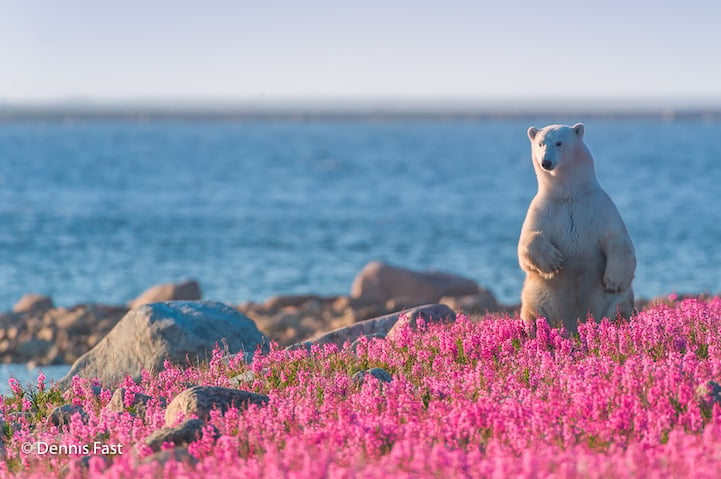 10.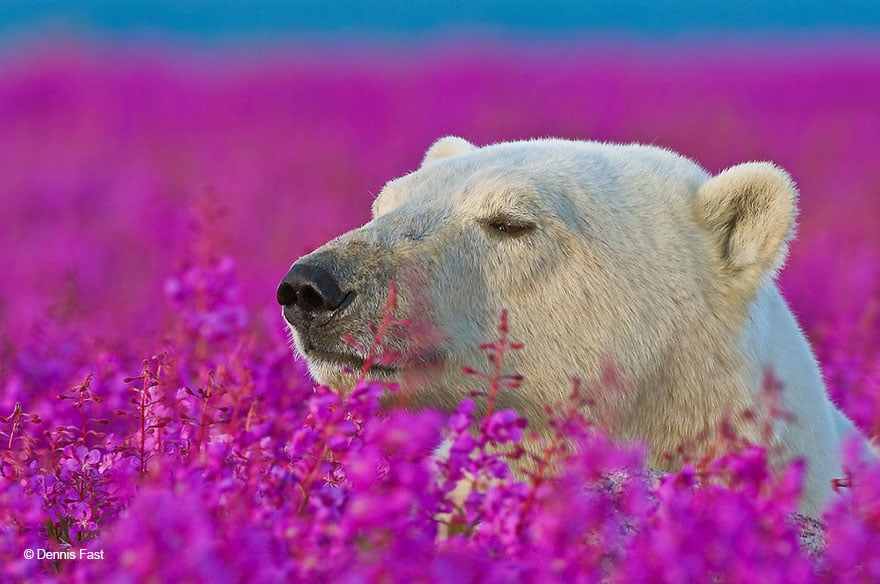 11.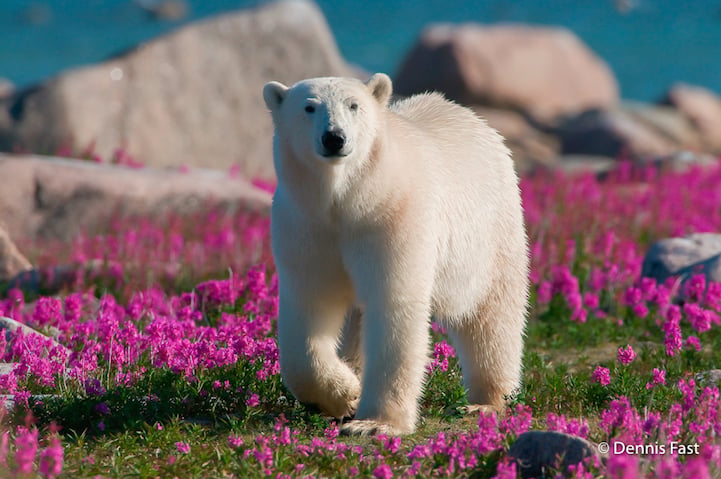 12.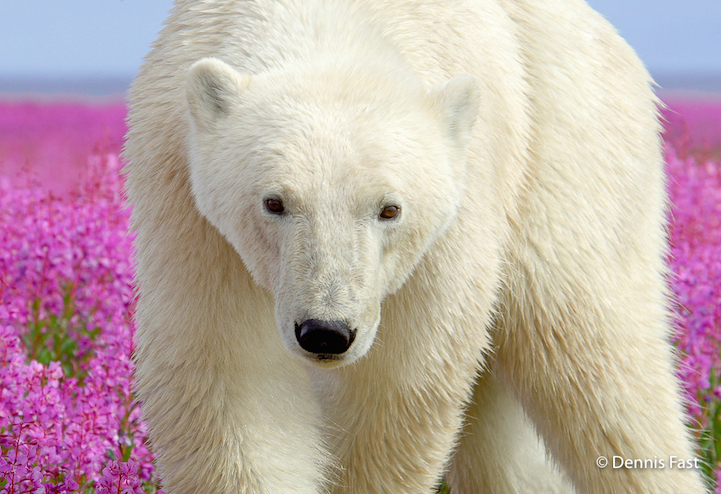 What do you think About this Article?
We want to hear from you ! Share your comments below.
H/T:  mymodernmet.com
[divider scroll_text="Back To Top"]