Relive the horror and delight (depending on your team of choice) of the World Cup match between England and Uruguay — in GIFs.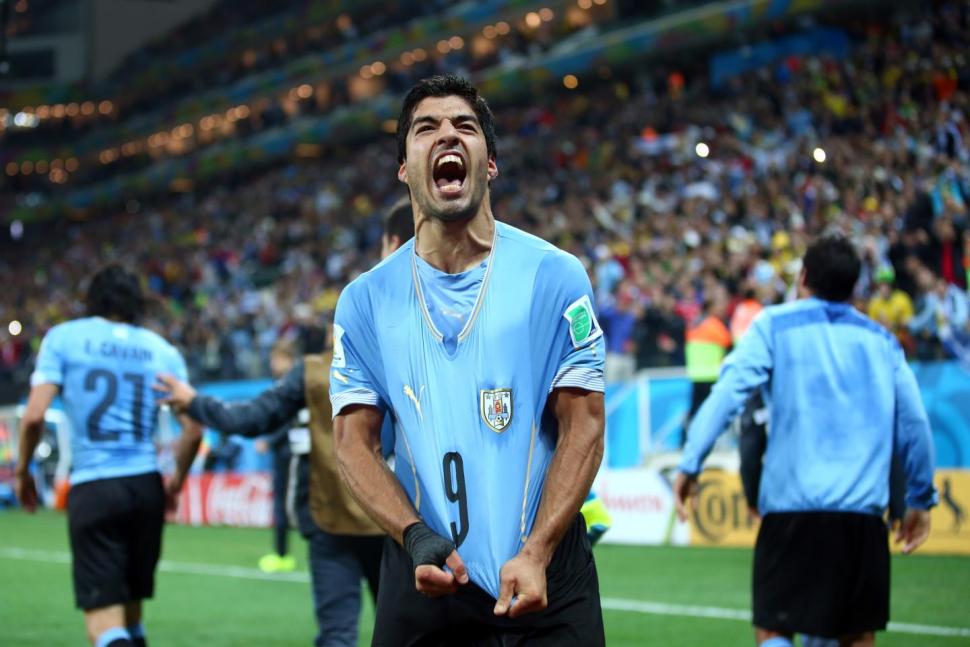 England can still advance to the next round with two victories by Italy and a win over Costa Rica.
1. Could Wayne Rooney break his World Cup curse?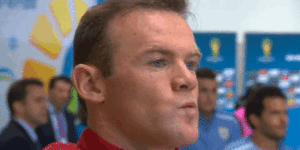 2. Handball!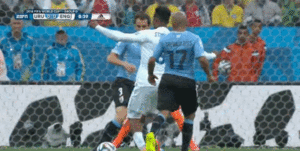 3. Bending, bending, bending … nope.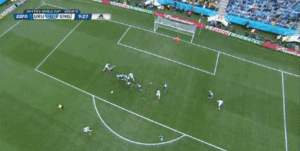 4. Rooney's header goes high. The curse continues.



5. Yep, Suarez is definitely back. 1-0 Uruguay.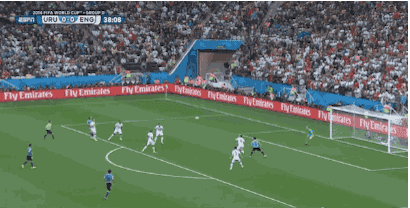 6. Ouch.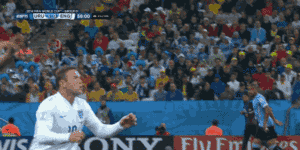 7. Double ouch.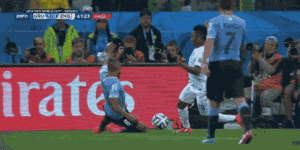 8. Rooney sccooooorrrrreees his first-ever World Cup goal. 1-1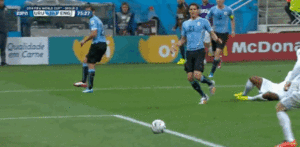 9. A nation celebrates…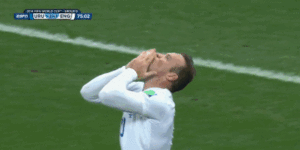 10. …but not for long. Suarez scores again. 2-1 Uruguay.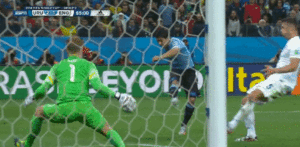 11. England loses.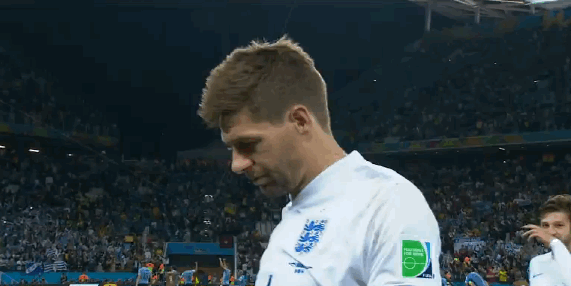 12. Uruguay wins.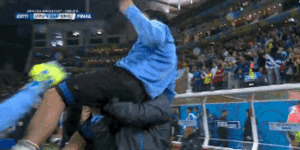 [divider scroll_text="Back To Top"]