Mesut Özil didn't just win the World Cup, he won the hearts of people all around the world! The German professional soccer player is using his winnings to fund 23 Brazilian children's surgeries. Amazing! Read on for the details.




Mesut Özil, 25, wanted to give a "personal thank you for the hospitality of the people of Brazil," in the biggest way possible, by paying for 23 sick Brazilian children's medical bills. The champion midfielder made the announcement on his Facebook on July 16.

German midfielder Mesut Ozil has been trending on social media and for good reason. Scratch that. For a great reason! In a world that currently looks very bleak with civil wars and communal clashes in many parts of the globe, the news of an act of kindness feels heaven sent.
"I supported eleven children in Brazil and I hope they'll live a long and happy life. together we can make the children the real winners of the World Cup. You can help them, too"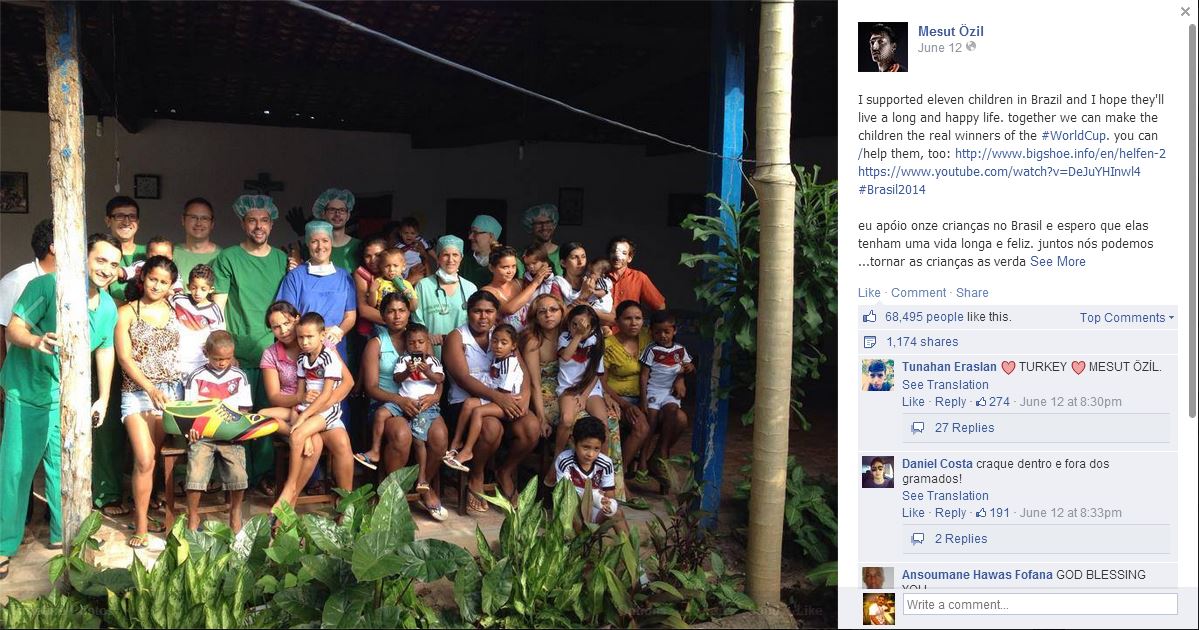 After Germany's World Cup victory, while there was blood, sweat, tears and a lot of controversy, Ozil was busy raising the number he planned to help to 23. He has reportedly donated the bonus he had received (237,000 pounds, which amount to INR 244,54974) for winning the World Cup.
Initially, there was a lot of confusion whether the 25-year-old, who was nominated for the prestigious Golden Ball award in the 2010 FIFA World Cup, was helping kids in Gaza or Brazil, but the footballer clarified by putting up the following picture: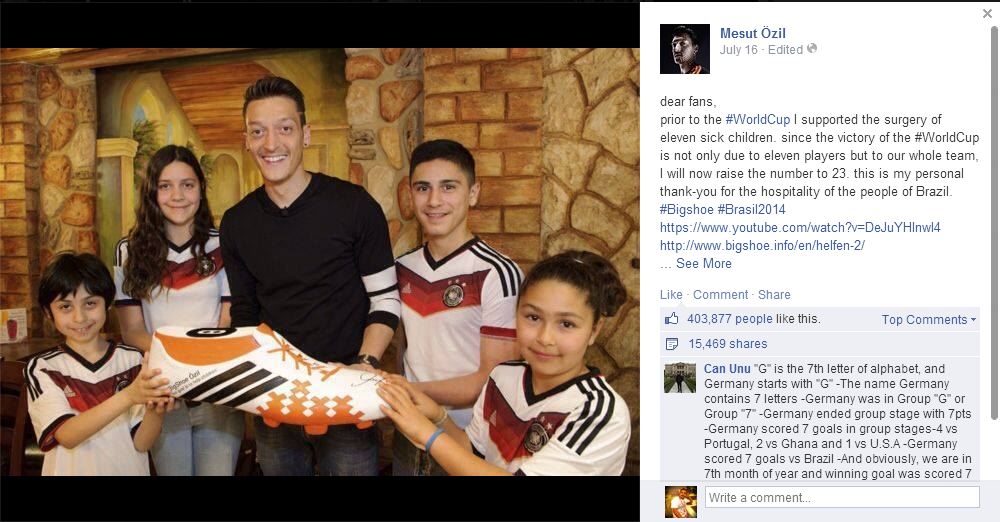 "Prior to the World Cup I supported the surgery of eleven sick children. Since the victory of the World Cup is not only due to eleven players but to our whole team, I will now raise the number to 23. This is my personal thank you for the hospitality of the people of Brazil."

This act of kindness on the part of Mesut Ozil, is one to applaud and to emulate. Respect, Ozil.
H/T- ndtv.com & hollywoodlife.com
[divider scroll_text="Back To Top"]