The Baap of e-commerce Amazon is here!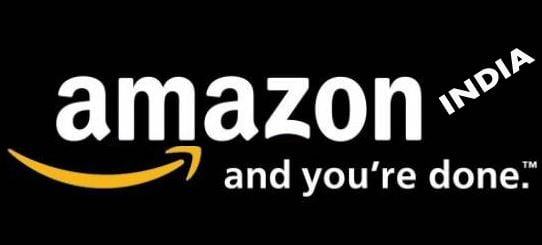 Amazon India- beginning of an end in Indian E-Commerce
So, it's final and official- Amazon.com, the Seattle, Washington (U.S) based global e-commerce leader has launched its renowned market place model in India (IN). While there is no doubt in potential of ecommerce in India, this entry will make the battle even tougher in highly competitive Indian online market.
Under market place model, the U.S based firm will offer a platform to sell & buy products by third party sellers and online end consumers. The foreign companies are currently not authorized to offer online retailing in India.
Why Amazon joined already competitive Indian ecommerce space?
The following data will help us to find an answer for this question in broader sense.
Internet users and 3G penetration is expected to grow at an estimated compounded rate of over 60% through 2015 which will result in over 180 million users in India with access to online retail.
The Indian ecommerce market is going through a huge surge of growth and according to 2012 CRISIL report, Indian online retail industry will grow from Rs.32 billion in 2012 to a projected revenue of Rs 100 billion in 2015, a CAGR of 45%-48%.
Pegging on this potential growth story, the ecommerce brands are betting big on the Indian consumer and hoping to lure her with their offerings ranging from fashion and lifestyle, to books and gadgets, and much more.
What exactly is being offered?
As per official announcement Amazon India (www.amazon.in) has already added over 200 million books (physical books only- currently no kindle eBook is being offered) and Music & Movies CD/DVDs. Okay, if you are looking to buy digital item like mobile phones and cameras from Amazon- you won't have to wait for long as guys at amazon are working hard to add them to the catalogue in incoming weeks.
How is shopping Experience on Amazon India?
As far as shopping experience at amazon.in is concerned, the user interface (UI), presentation and checkout process is very similar to what is being offered by other amazon websites worldwide. What makes a difference is that only amazon India is offering Cash On Delivery (COD) as payment option- keeping Indian consumer requirement in mind. Currently for a limited time promotional offer Amazon.in is offering free shipping on all pre-paid orders but one has to pay extra Rs.39 when opting for Cash On Delivery (COD) payment. You can use your previous amazon account while shopping (so, no need to create new amazon account if you are already a registered user at amazon).
What is there for us?
Amazon no doubt is known for its incredible sourcing and product distribution, which ultimately benefits the end users like us. The entry of amazon will hopefully add value to the Indian ecommerce space. This value addition and brand name of Amazon not only add to our enriched shopping experience but will also push other ecommerce retailer to come up with innovative technologies, better offers etc. which will eventually results into better user experience and helping us to save few extra bucks. Currently they are selling bestselling books, Music & Movies CD/DVDs at best prices along with free shipping.
[divider scroll_text="Back To Top"]
---