Sabina Altynbekova is said to be one hot sport babe too hot to play sports. Honestly, if you haven't heard of Sabina Altynbekova then you must be suffering from one hell of a hangover because this Asian beauty has been all over the news. Ok, Ok, maybe not all over the news but she certainly is a hot sport sensation with her fans.
Kazakhstan's Sabina Altynbekova has been included in the list of the most beautiful Asian athletes, according to Indonesian Sportsatu.com, Tengrinews reports citing Vesti.kz.
"When we talk about the most beautiful athletes from Asia, Sabina Altynbekova who became very popular in 2014 immediately comes to the mind. But there are also representatives of other sports, who can make a good competitors for her. Intrigued?" the story says.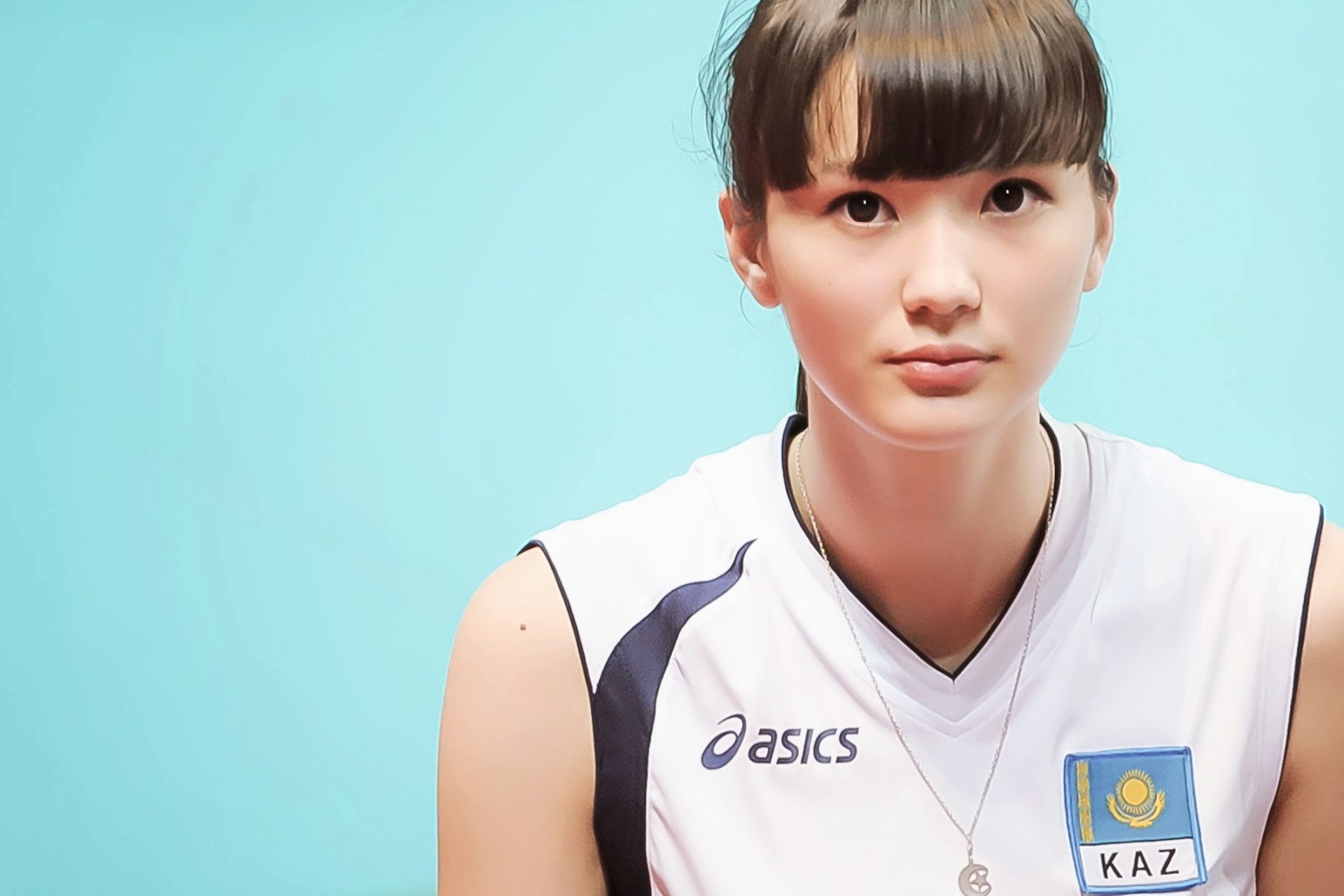 Sabina Altynbekova was one of the Kazakh girls playing volleyball for Kazakhstan's Junior Volleyball Team until Chinese fans noticed her at the 17th Asian Junior Women's Volleyball Championship. It is a life changer for the 18-year-old girl. The young Kazakh kawaii received a number of invitations from various fashion projects, but Sabina declined them all since she wanted to focus on volleyball. Therefore, it is not even a surprise that Sabina is on this list.

Sabina Altynbekova Biography:

Sabina was born on 5 of November in 1996 in Aktobe, Kazakhstan. In 2014 she got an opportunity to play and represent her nation, Kazakhstan in 2014 Asian Junior Women's Volleyball Championship. She and her team travelled to Taipei, Taiwan for the championship where she got her major exposure. Because of her excellent talent in playing volleyball and her beauty she became sensational internet celebrity in such a short period of time.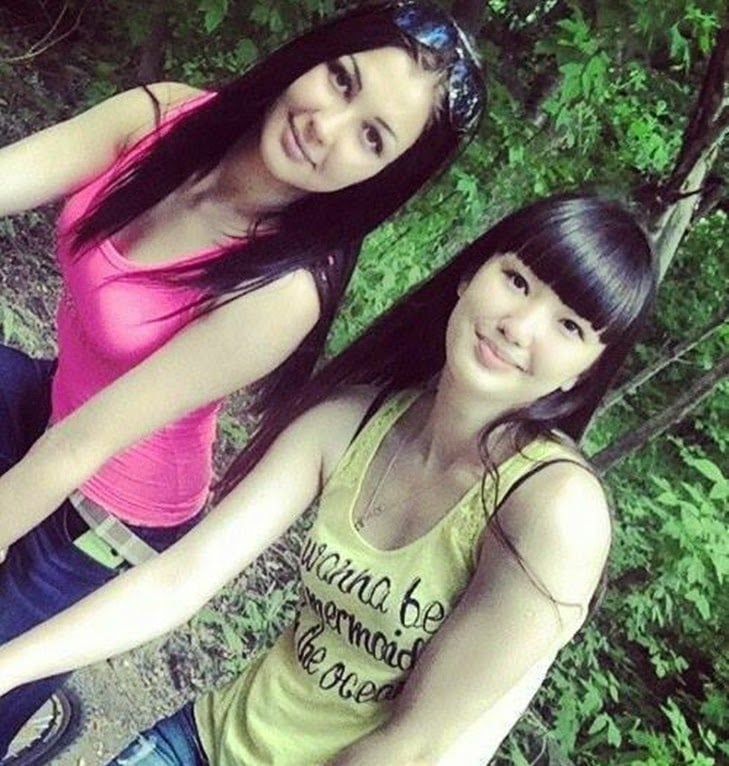 In July 2014, Kazakh volleyball beauty becomes Internet sensation and people are anxious to know about this gorgeous damsel Sabina Altynbekova wiki. Apart from the international engagement in volleyball, she is well- known figure in her own nation. No matter how intense Sabina plays volleyball, her hair always stays perfect. The beauty has long, flowing brunette locks with bluntly-cut bangs. Seriously, they always look perfect in photos, no matter how late into the game a pic was snapped. We're officially jealous!

Sabina Altynbekova Is Too Beautiful To Play Volleyball:
Altynbekova's mother, Nuripa Amrievna, said her daughter had been attending a boarding school for gifted children and recently entered Kazakh University for Humanities and Law. it's obvious from her photos she's got a perfect figure and stunning features, but here are six things you probably don't know about this young, athletic beauty.

6 Things You Need To Know About Sexy Kazakhstan's Sabina Altynbekova:

1. When it comes to social media, Sabina' on the "strong side."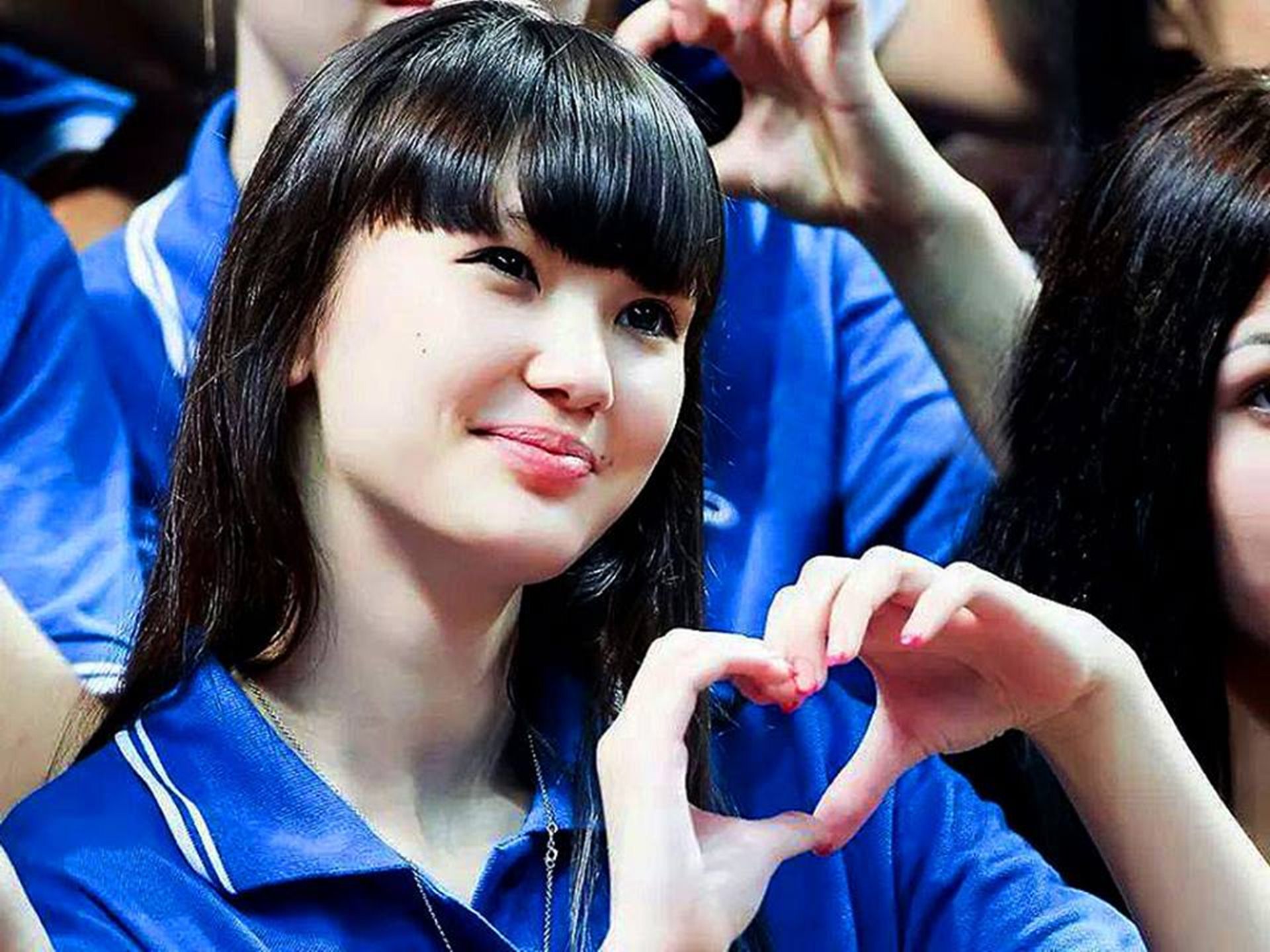 Sabina's become a social media sensation: Although the only official account she uses is Instagram which has over 41,000 followers, she has more than 100,000 followers on her Facebook fan page, and get this, her YouTube videos are hitting the hundreds of thousands of page views! This video already has more than 600 thousand hits.

2. Her coach claims she's "hampering" his team.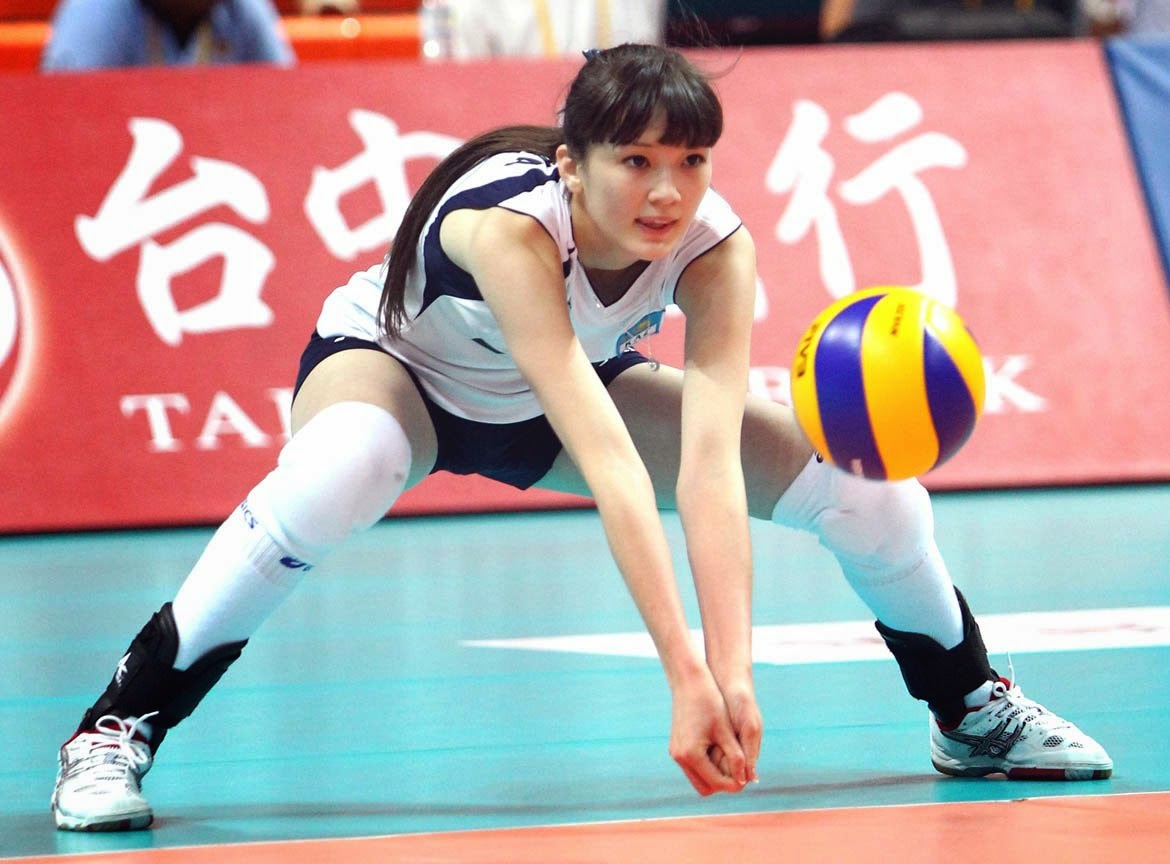 Sabina's coach Nurlan Sadikov and her teammates are the ones who are allegedly slamming her good looks. Sadikov told Tengrin News (which was translated by the Daily Mail) "It's impossible to work like this. The crowd behaves like there is only one player at the championship."

3. She's a triple threat.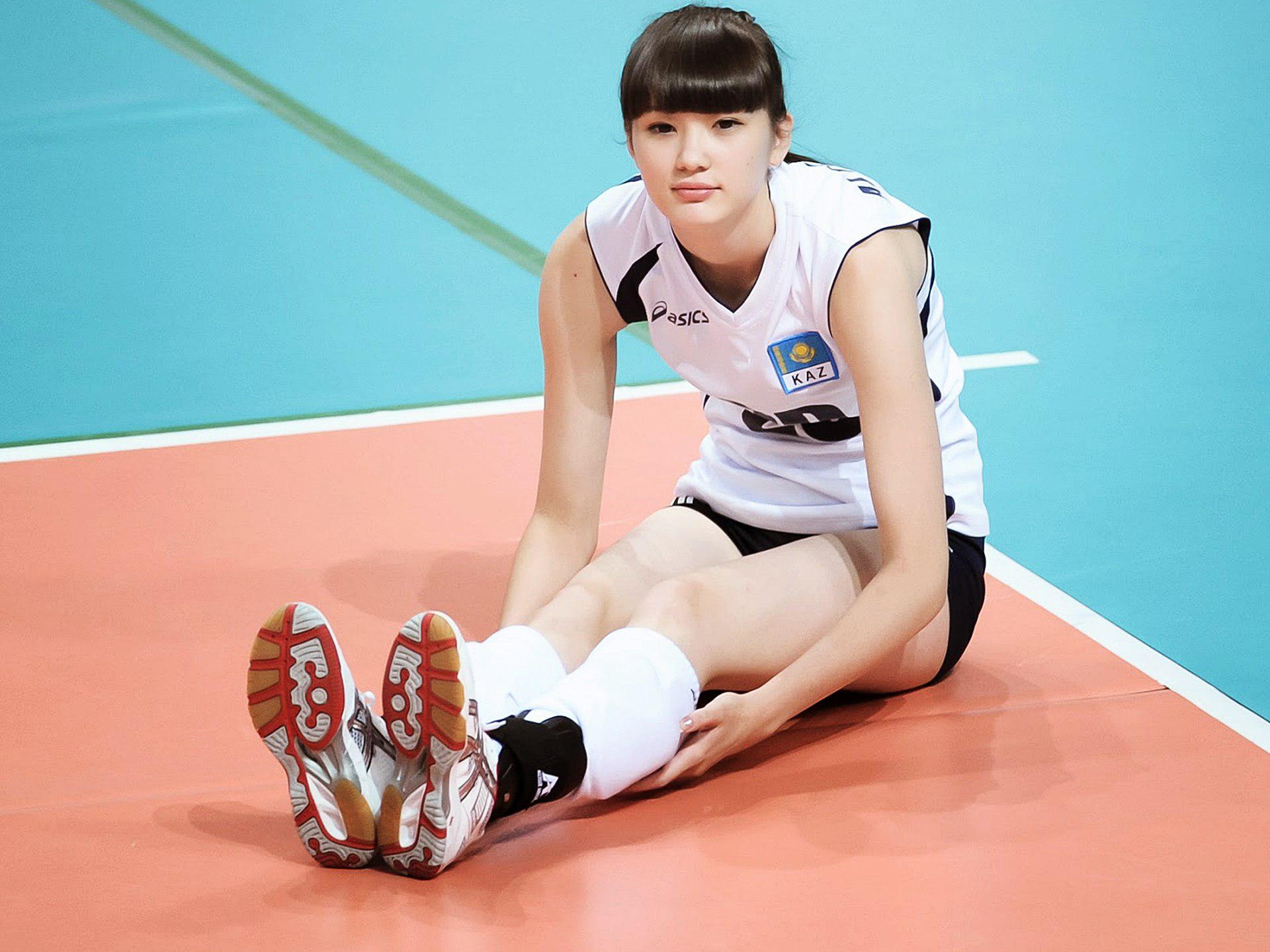 Altykbekova is not only beautiful and athletic; she's intelligent. Sabina's mother told the Kazakhstan newspaper Vesti, the volleyball star went to a boarding school for gifted children and she hoped her daughter would attend law school instead of choosing a career in sports.

4. The apple doesn't fall far from the tree.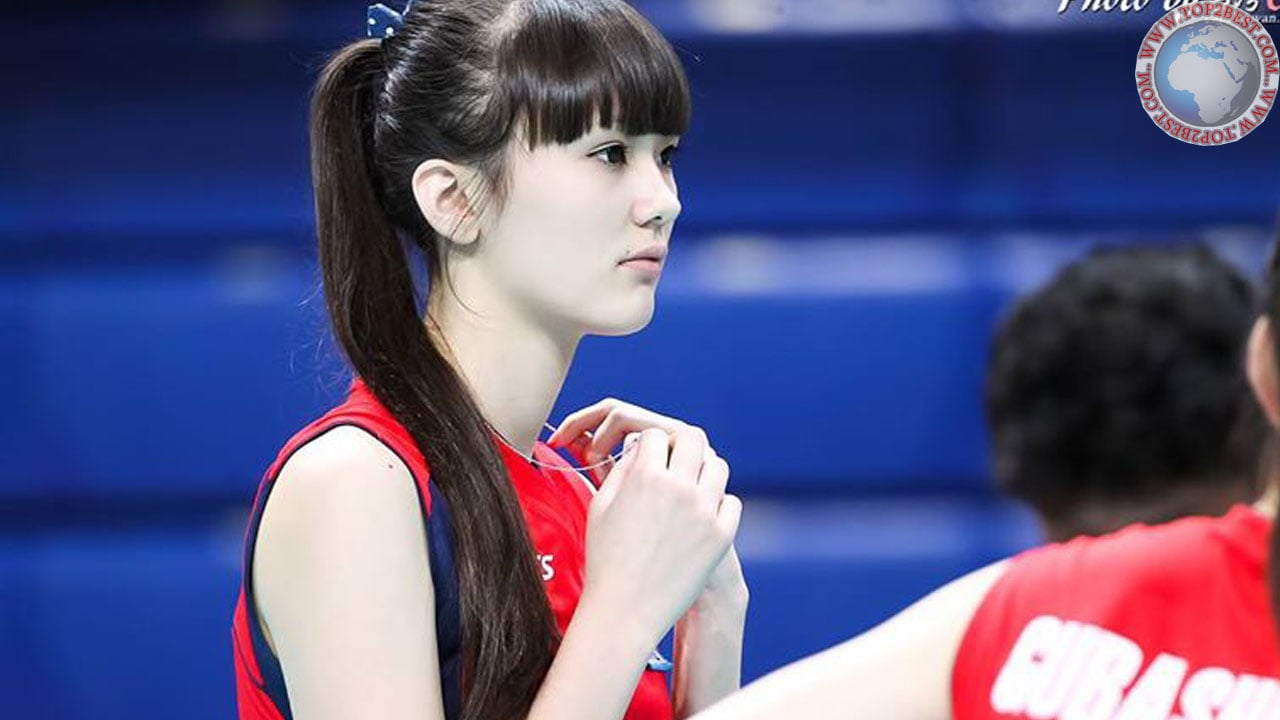 Speaking of parental units… Sabina's parents were both athletes. Her website reports dad was a skier while her mom was a track and field competitor.
5. Model Material?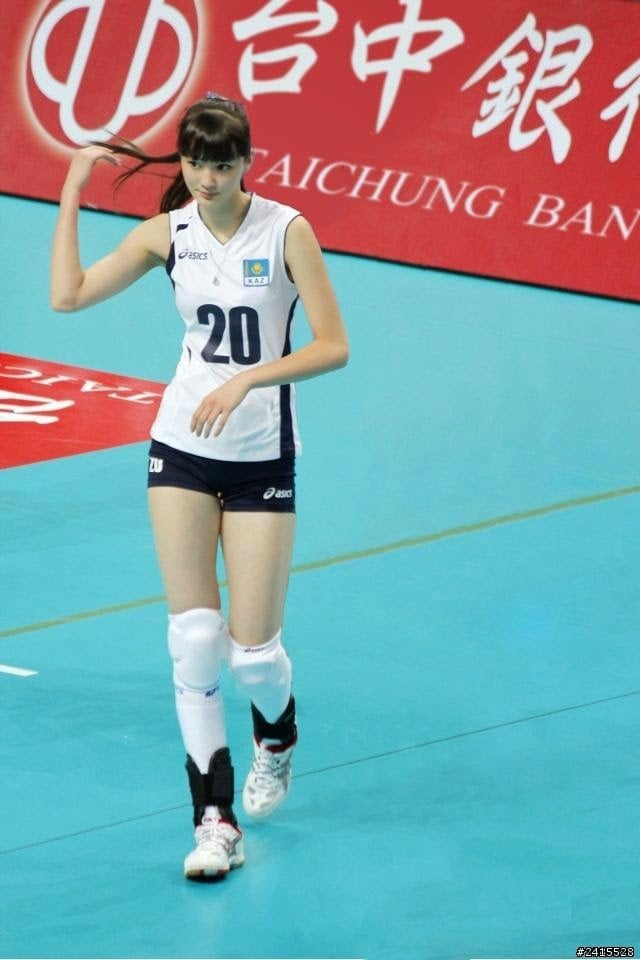 Sabina is a-whopping six feet tall! Someone get Ford on the horn, stat.
6. She's got a good head on her shoulders.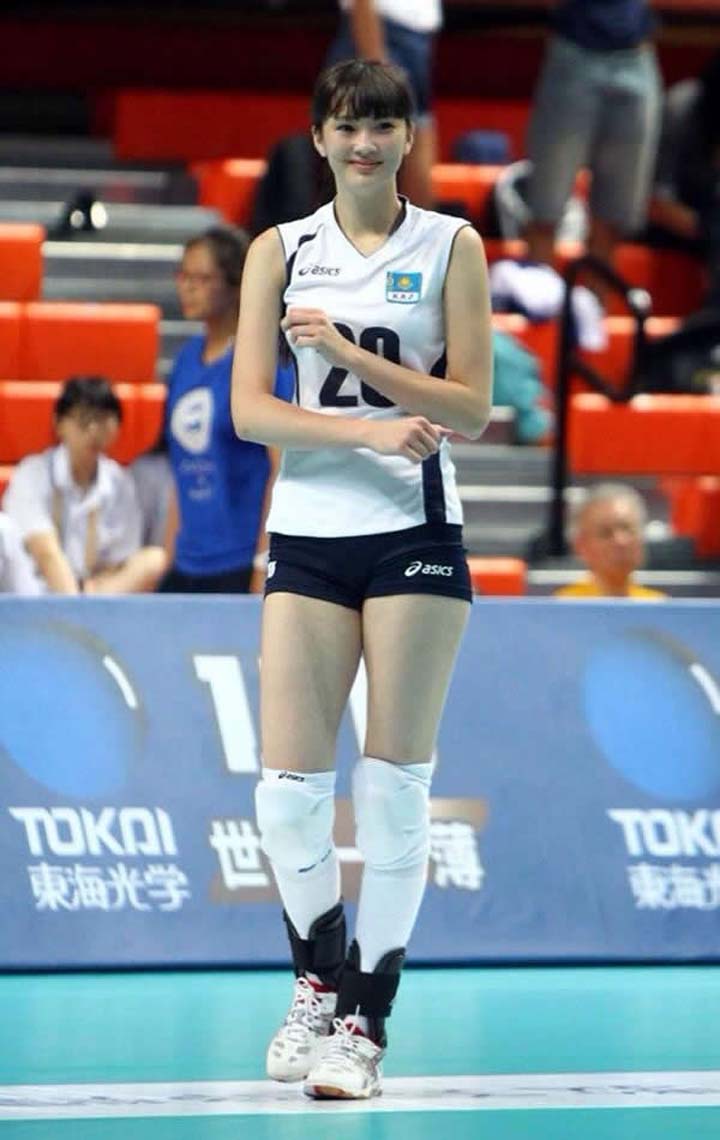 The Daily Mail is reporting all the press has started to get to the beauty and she's asked fans to stop setting up social media pages about her. "I was flattered at first but it's all getting a little bit much," she said. "I want to concentrate on playing volleyball and to be famous for that, not anything else.

Is She Too Hot For Sports:
I don't know about you but in my honest opinion there isn't a hot sports babe alive who is too hot to play. If anything we need more hot sports babes. The more attention sports get the more todays young will be encouraged to get out there and join their favourite sport. Yeah, I know you're waiting for my Sexy, Hot Sport Babe Collage of Sabina Altynbekova and I'm not going to disappoint you.

Heck, I've even found a great video of Sabina Altynbekova, my latest hot sport babe.

[youtube width="800″ height="500″]https://www.youtube.com/watch?v=l1gjGZL7_vE[/youtube]

Sabina Altynbekova Interview:

[youtube width="800″ height="500″]https://www.youtube.com/watch?v=BByXkyAs63k[/youtube]
Kazakhstani volleyball superstar Sabina Altynbekova is on her way to Hong Kong to meet local volleyball players, celebrities and her fans.The dark-haired doe-eyed leggy kawaii Sabina plans to stay in Hong Kong for a week. This is the first time the 18 y.o. Kazakh athlete who bears a stunning resemblance to anime characters will celebrate the New Year away from her native Aktobe, Kazakhstan. In an interview to Tengrinews, Altynbekova talked about her visit to Hong Kong and future plans.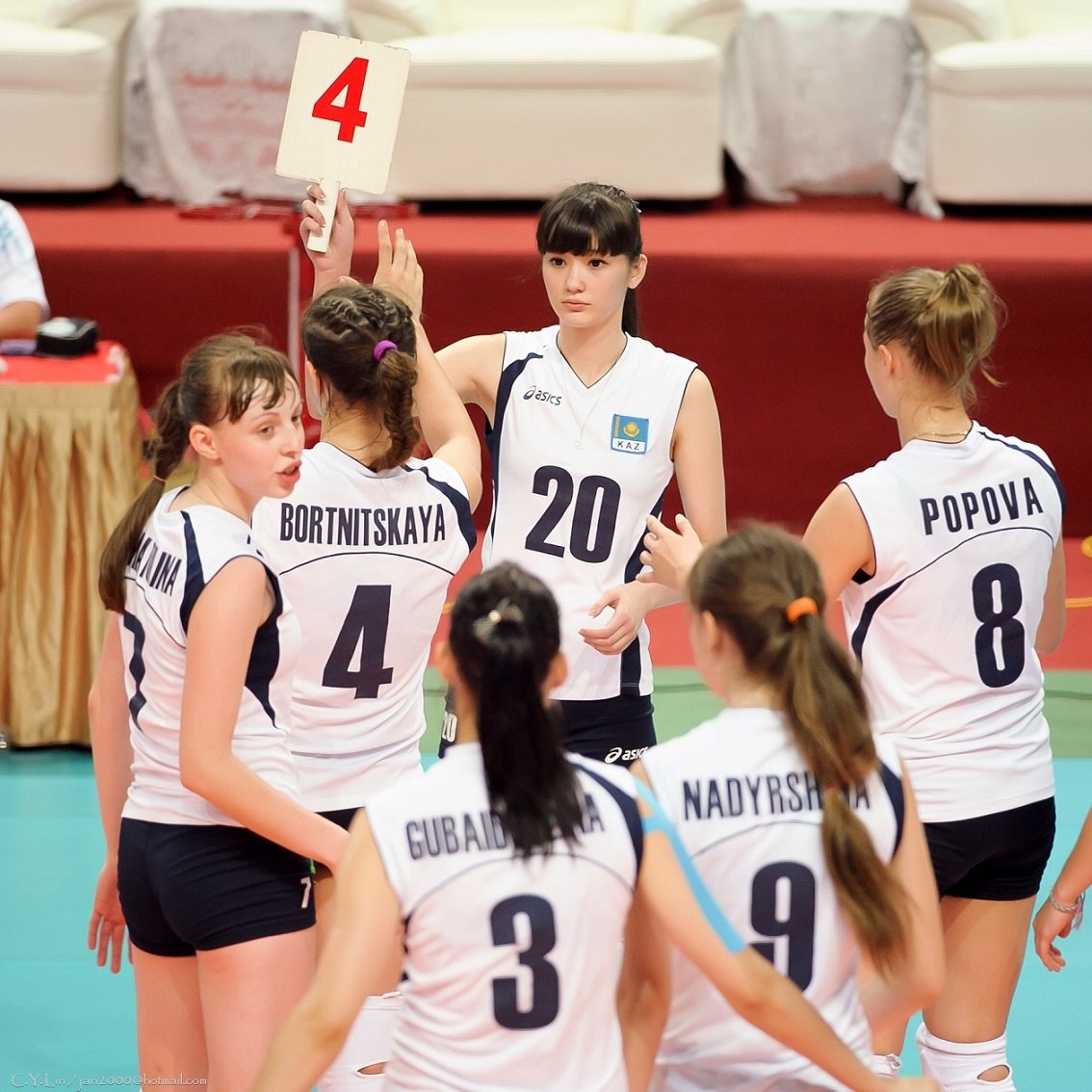 What do you think About This Cute Sports Star ? We want to hear from you ! Share your comments below.

[divider scroll_text="Back To Top"]