These school children go through many odds and dangerous path to go to school. This indeed is scary for outsiders. While children unmindful of the dangers go daily through these paths.



1.
Going to school on the other side of the river, on a stretched wire, 30 feet above the ground. Padang, Indonesia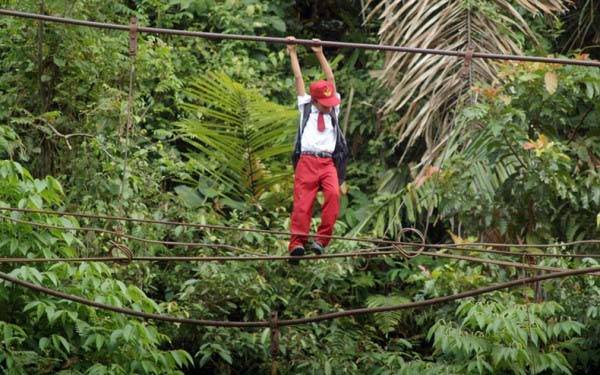 2.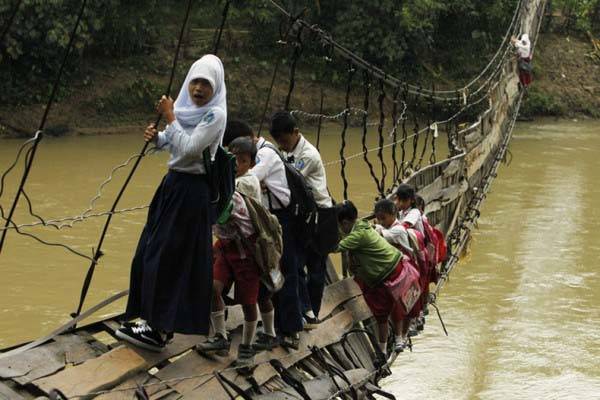 3.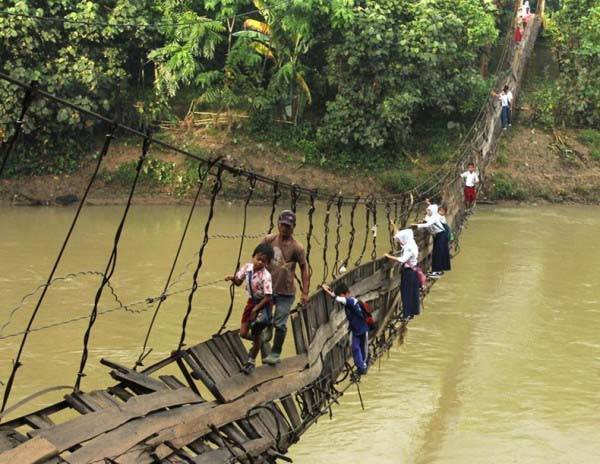 4.
Every day, these kids fly 2600 feet through the air, above the river to get to school. Rio-Negro, Columbia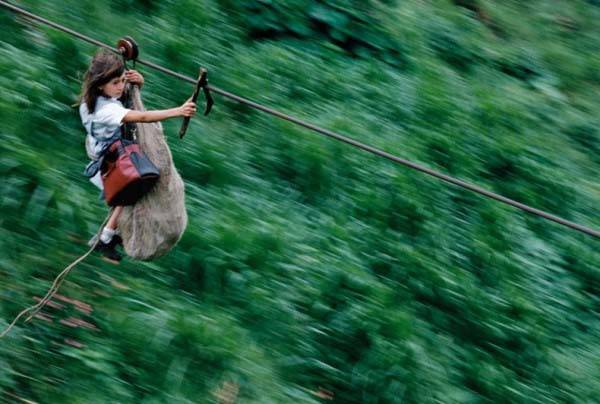 5.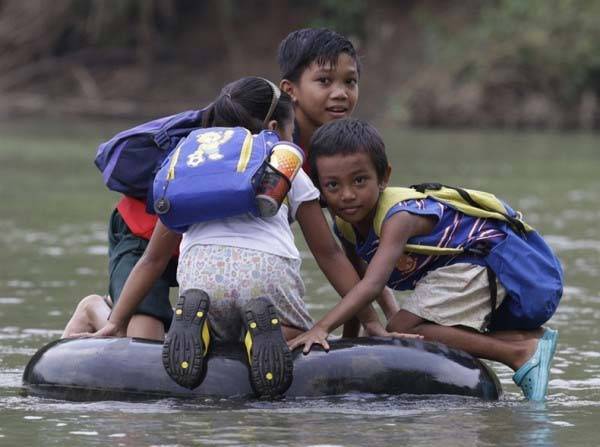 6.
Kids crossing a hanging bridge. Lebak, Indonesia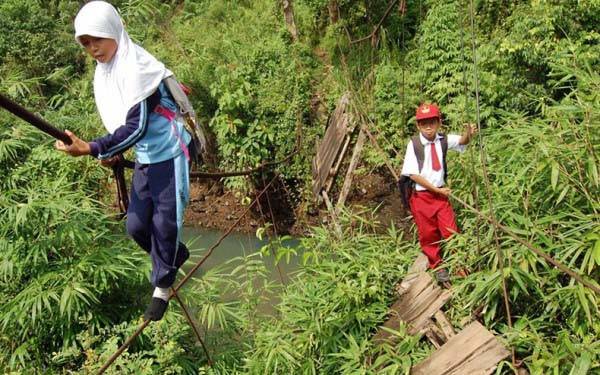 7.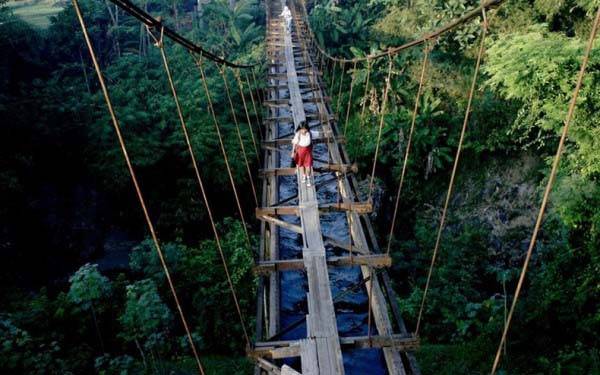 8.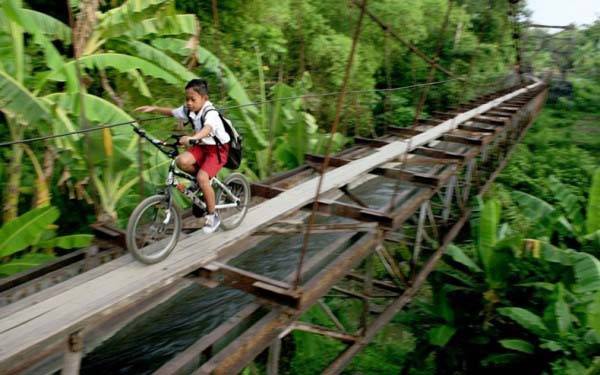 9.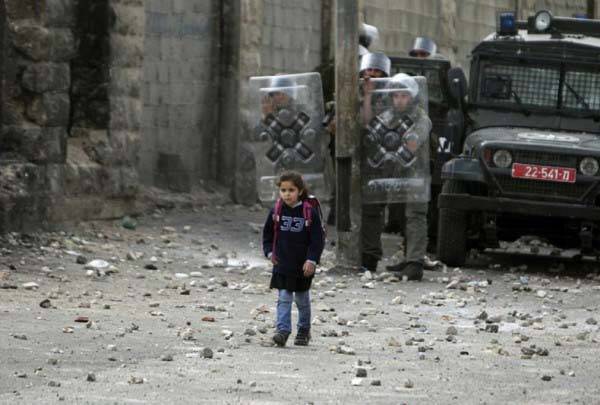 10.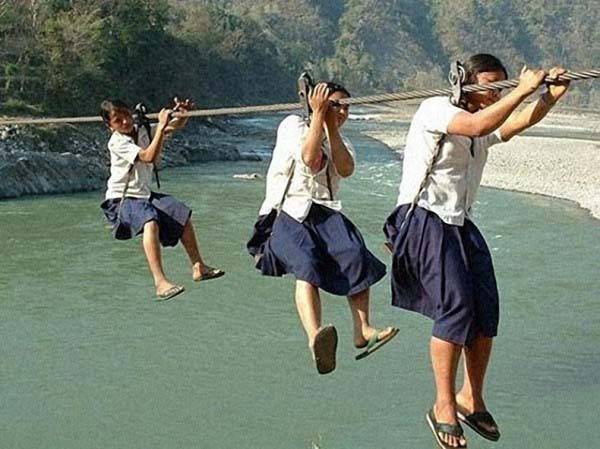 11.
5 hour trip each way on a trail 3 feet wide to probably the farthest school in the world. China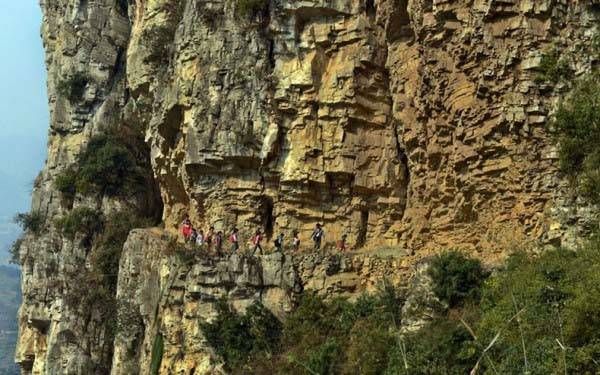 12.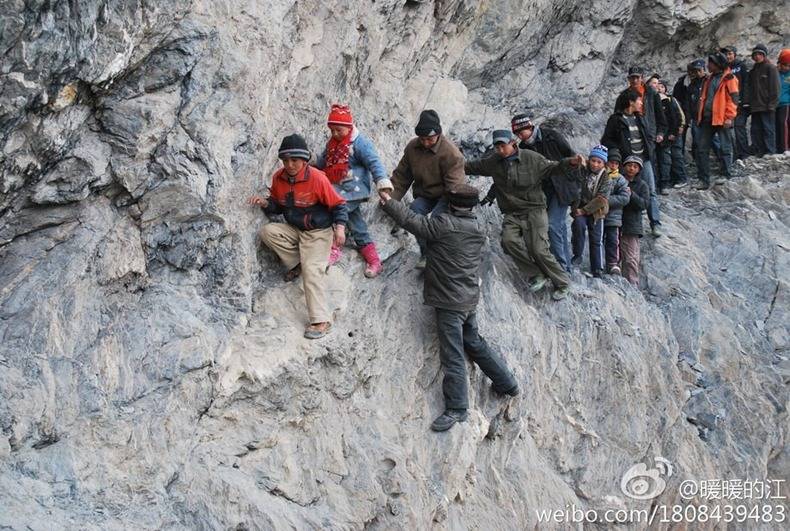 13.
14.
Children going to school on a cliff, using unsecured ladders. Zhang Jiawan, China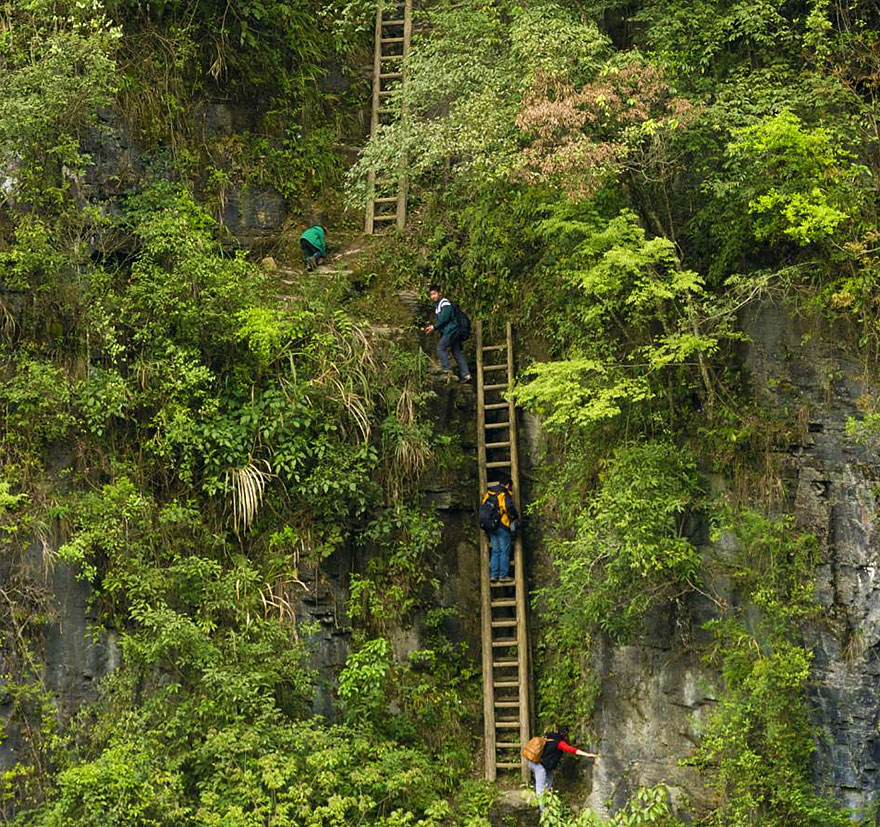 15.
Getting home from school. Delhi, India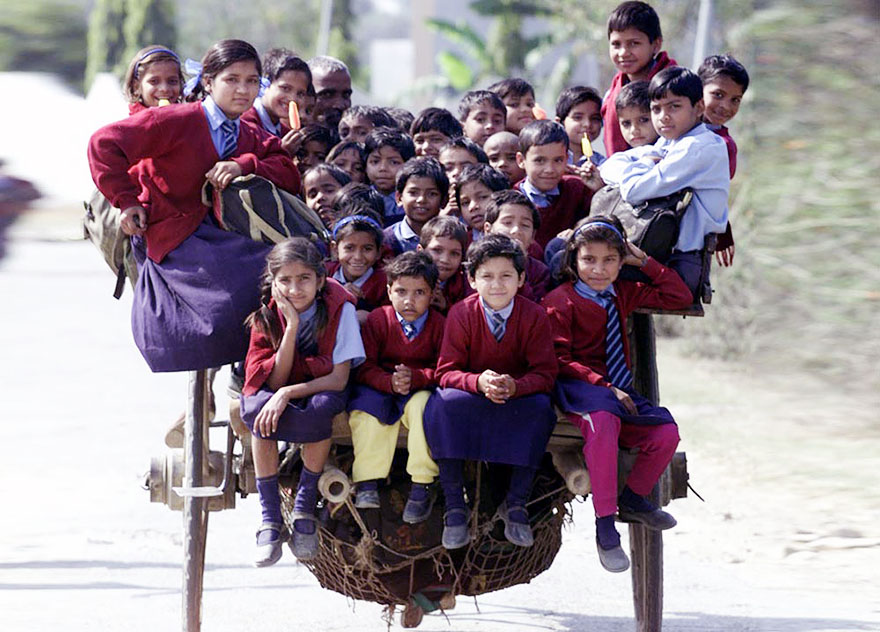 16.
Going to school on a hand mate float. Indonesia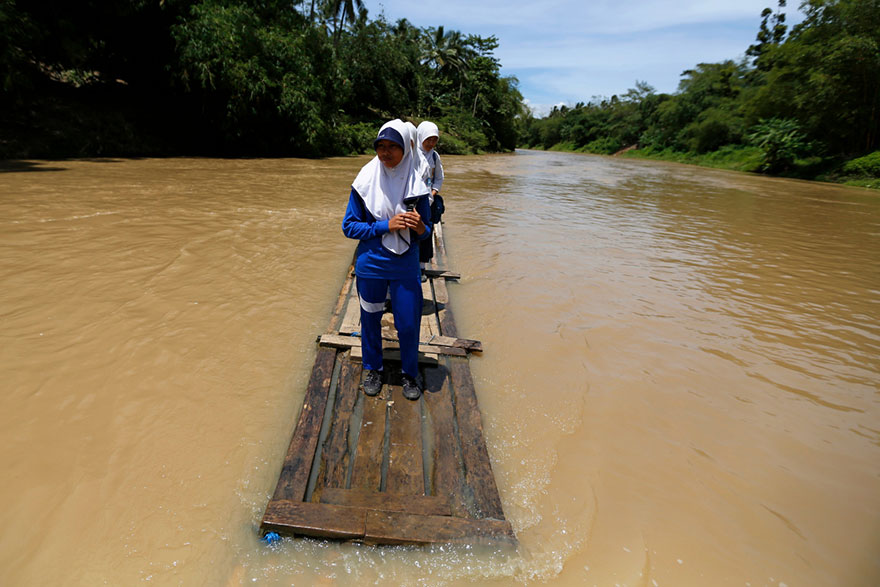 17.
This motor boat pick up the kids in the area and takes them to local school. Pangururan, indonesia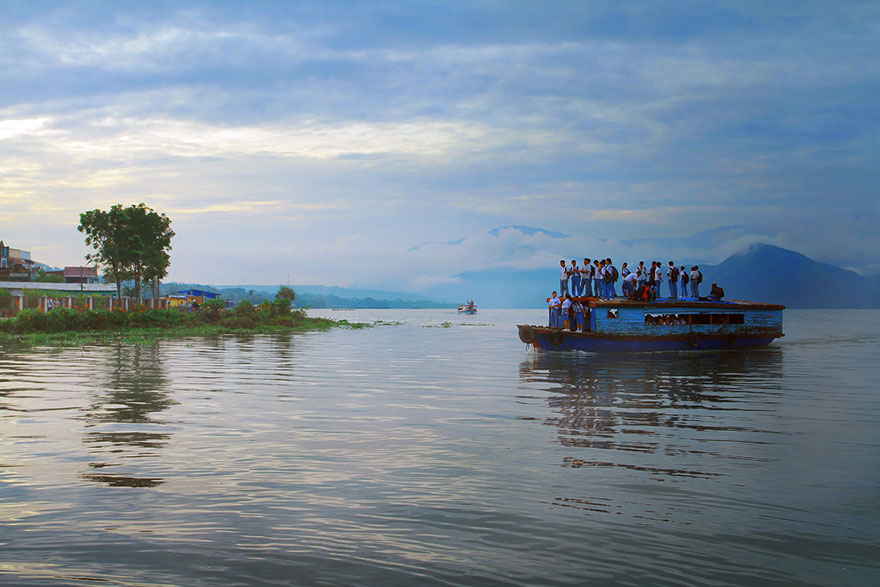 18.
On the way to school through snow storm on a broken bridge. Sichuan, China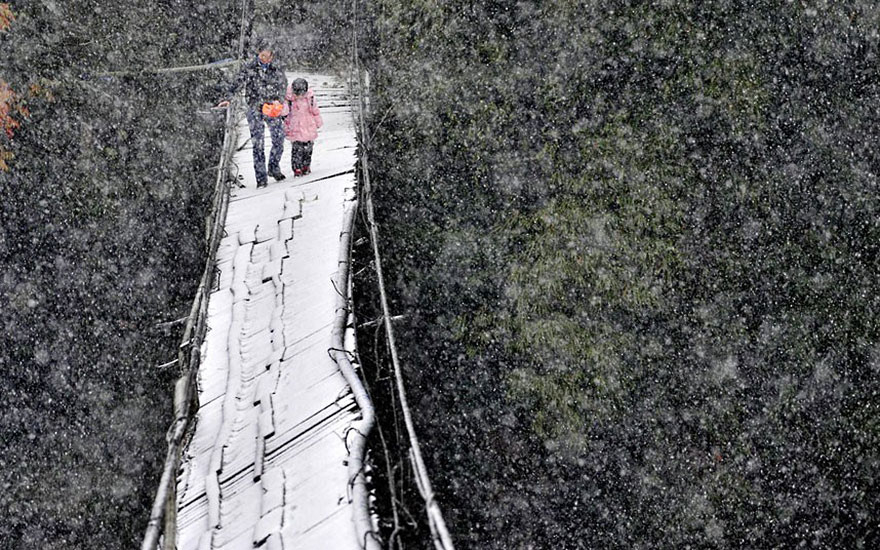 19.
Kids getting to school on a little boat. Kerala, India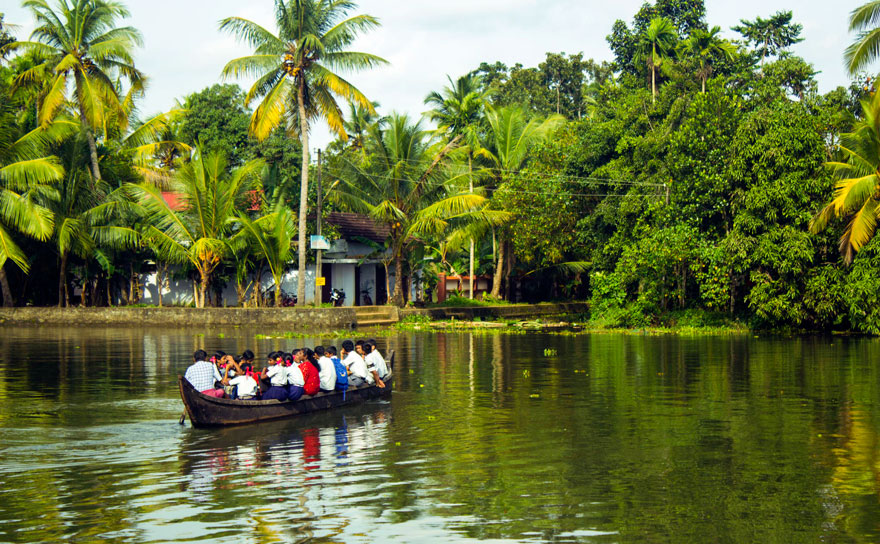 20.
Girl going to school on top of a buffalo.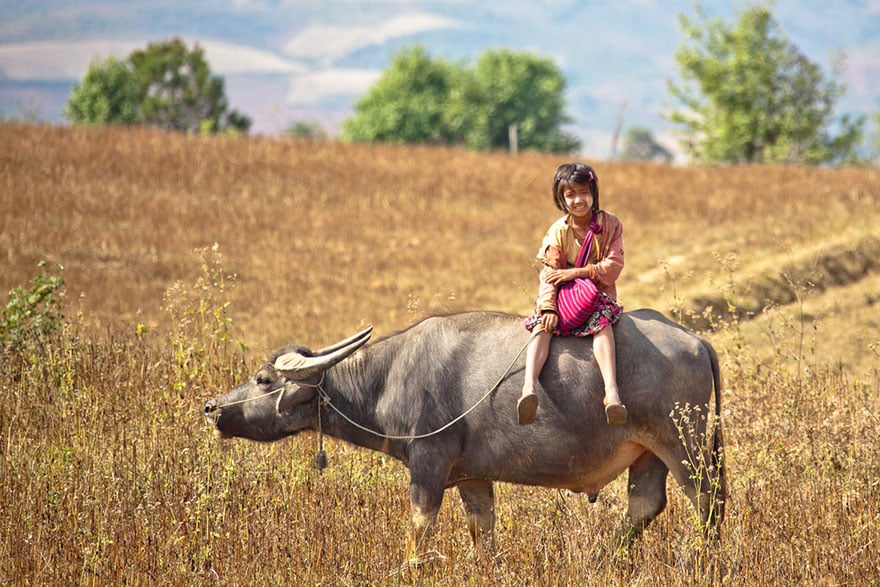 21.
To school, on the other side of the river, using old tire. Rizal, Philippines