She is cute, She is talented & She is strong too. This Strong Young Girl Are Changing the Face of Girl Power As We Know It. We're seriously inspired by her. Geeta Phogat is a female wrestler from India who won India's first ever gold medal in women's wrestling in the 55 kg freestyle category at the 2010 Commonwealth Games.
Geeta Phogat Height, Weight, Age, Affairs, Husband, Biography & More
Full Name: Geeta Phogat
Age: 31 (by 2019)
Date of Birth: 15 Dec 1988
Place of Birth: Bellali village, Haryana
Husband: Pawan Kumar (Wrestler)
Anniversary year: 2016
Father: Mahavir Singh Phogat
Mother: Shobha Kaur
Brother: Modu
Sisters:  Babita Kumari (Wrestler), Ritu Phogat (Wrestler) and Sangita Phogat ((Wrestler)
Cousin: Vinesh Phogat (Wrestler) and Priyanka Phogat (Wrestler)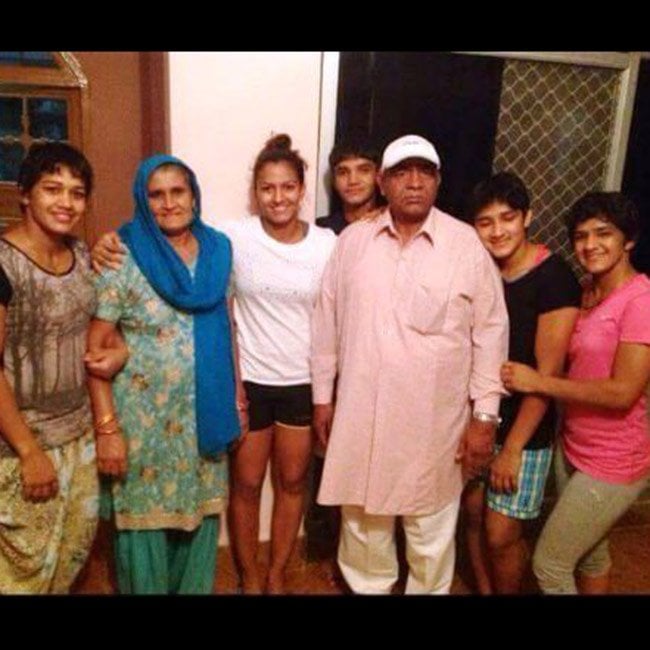 Height: 1.62 m or 5'4″ approx
Weight: 65 Kg, 143 lbs
Eye Colour: Black
Hair Colour: Black
Sport: Wrestling
Wrestling Type: Freestyle Wrestler
Coach: Mahavir Singh Phogat
World Championships: Bronze medal, 3rd place in 2012,Strathcona County, 55 kg
Commonwealth Games: Gold medal, 1st place in 2010, Delhi, 55 kg
Asian Championships:
Bronze medal – third place, 2012, Gumi, 55 kg
Bronze medal – third place, 2015, Doha,58 kg
Commonwealth Championship:
Gold medal – first place, 2009, Jalandhar, 55kg
Gold medal – first place, 2011, Melbourne, 55 kg
Silver medal – second place, 2013, ohannesburg, 59 kg
FILA Asian Olympic Qualification Tournament:
Gold medal – first place, 2012 Astana, 55 kg
Geeta Phogat Family Background:
Mahavir Singh Phogat is a former wrestler from Balali village in Bhiwani district, Haryana, who became a wrestling coach. His father Man Singh was also a wrestler. Mahavir and his wife Daya Kaur have five children: daughters Geeta, Babita, Ritu and Sangita, and the youngest being son Dushyant. Mahavir's brother Rajpal's daughters Priyanka and Vinesh were brought up by Mahavir after the death of their father.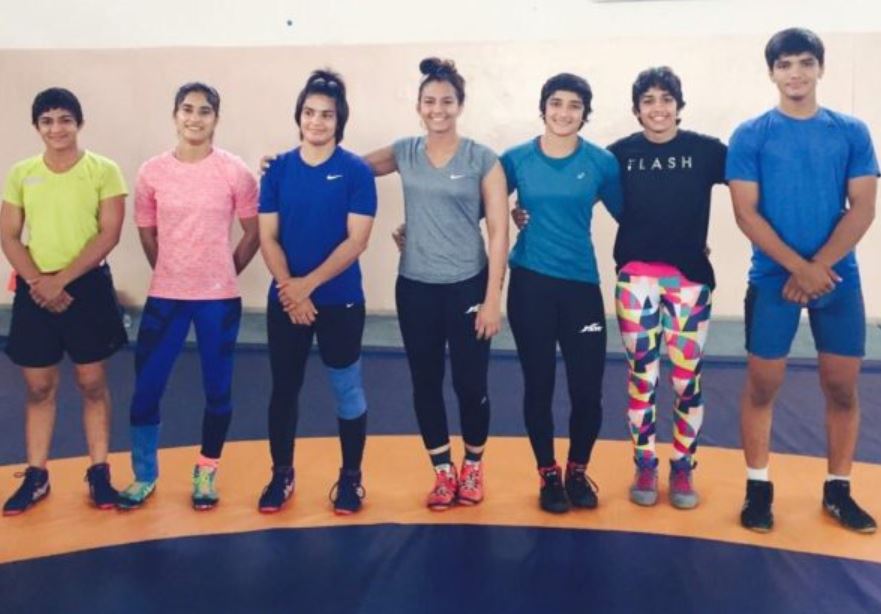 Geeta Phogat Husband and Phogat Sisters, All are wrestlers:

Phogat sisters are  from a Hindu Jat family of Balali village in Charkhi Dadri district, Haryana. Geeta's & Babita's father Mahavir Singh Phogat, a former wrestler himself and a Dronacharya Award recipient, is also her coach.
Babita Kumari and cousin Vinesh Phogat are also Commonwealth Games gold medalists. Both won gold medals in their respective categories in 2014 edition of Commonwealth Games. Another younger sister of Geeta Phogat, Ritu Phogat, too is an international level wrestler and has won a gold medal at the 2016 Commonwealth Wrestling Championship. Her youngest sister, Sangita Phogat is also a wrestler.
She married fellow wrestler Pawan Kumar on 20 November 2016.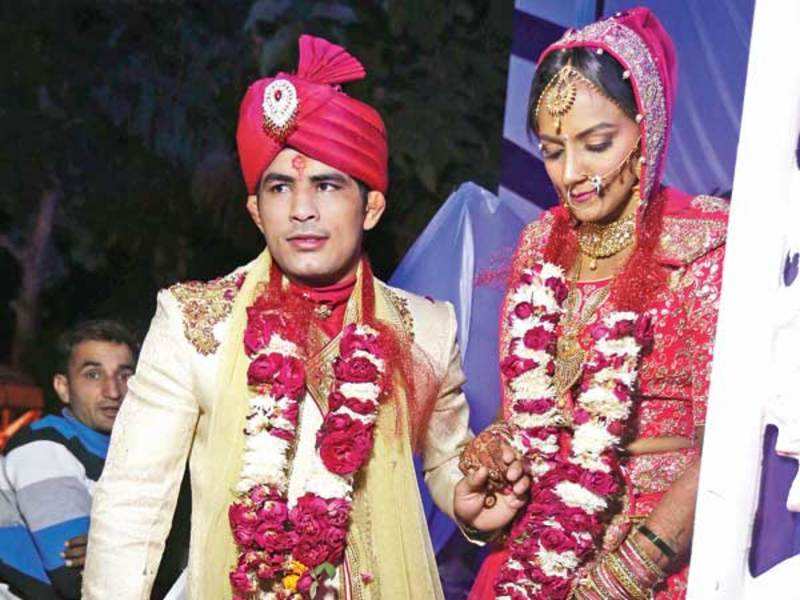 We have found 20+ cute photos of Ace women wrestler "Geeta Phogat" on internet, social media like facebook, twitter & instagram.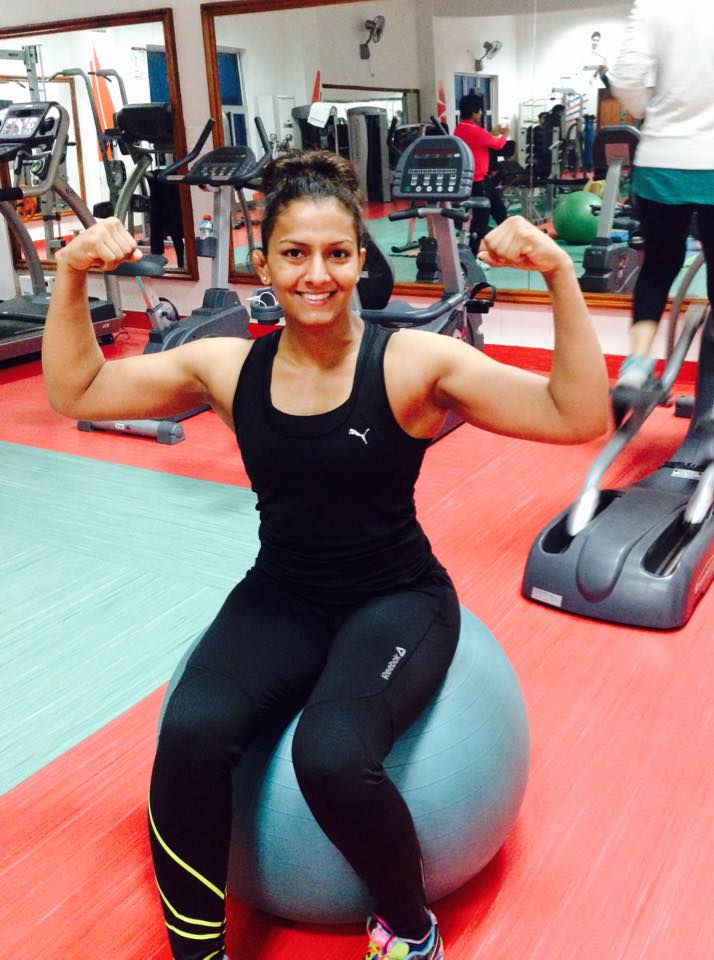 A Peek Inside Geeta Phogat Personal's Training And Workout.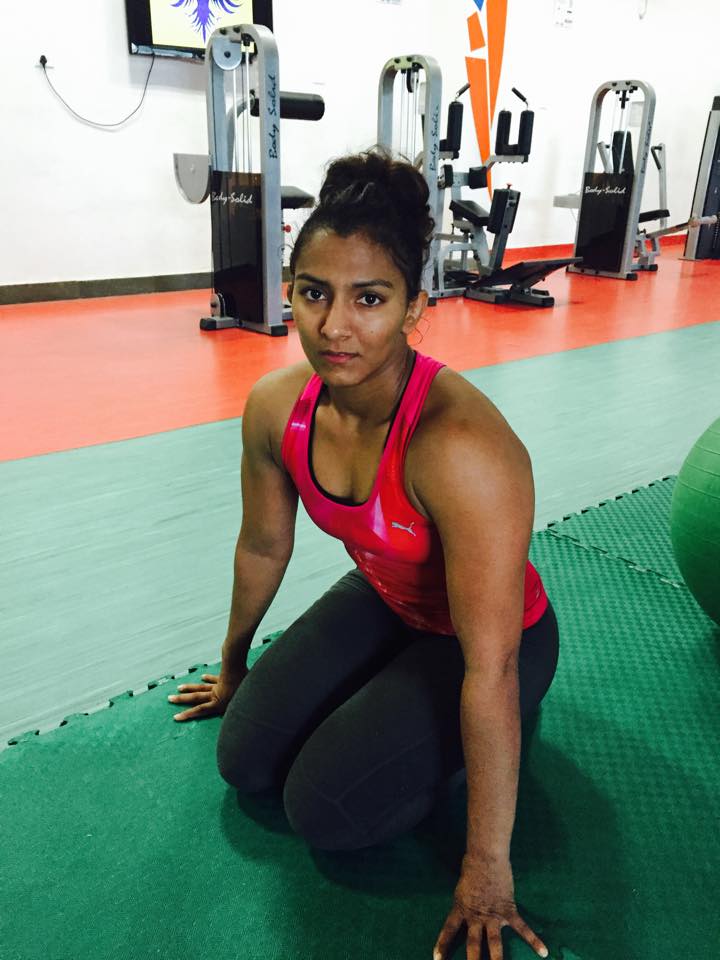 She is also the first-ever Indian woman wrestler to have qualified for the Olympics. She is currently sponsored by JSW Sport under the Sports Excellence Programme.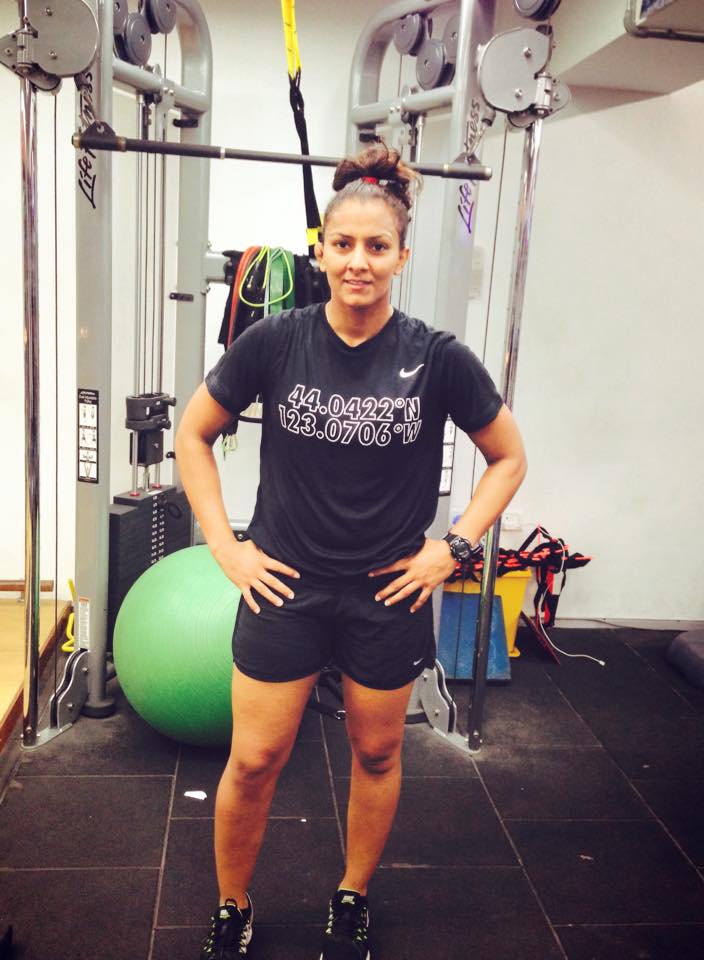 For many years, it was a taboo to allow women participate in sports in India. The country has now embraced the fact that women are no less competent than men in more aspects than one.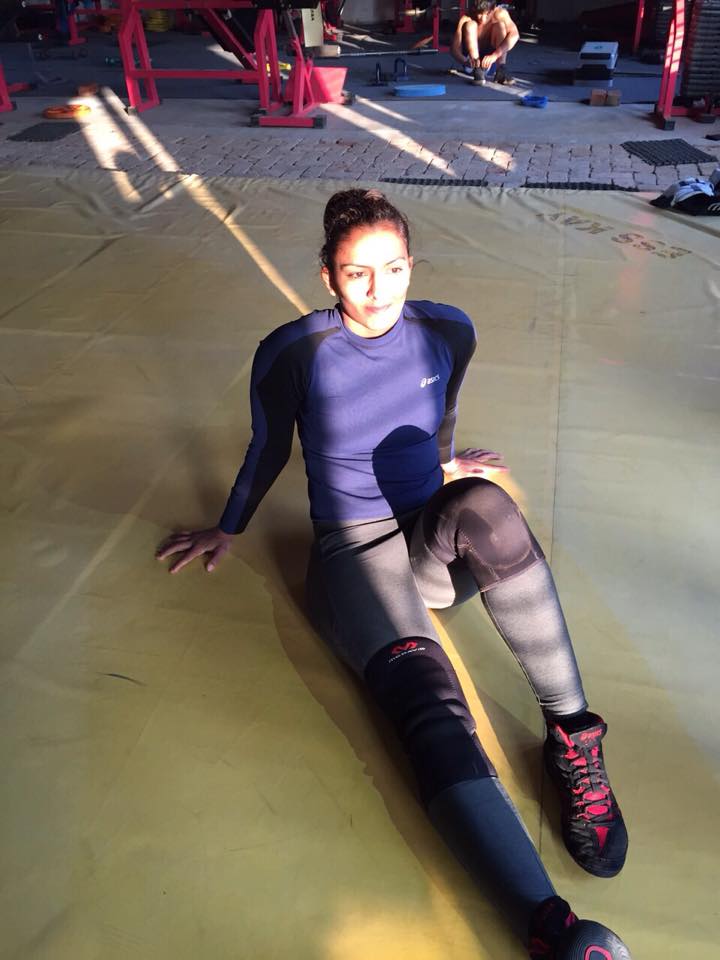 Her success story is filled with a lot of struggle and obstacles which she managed to overcome with hard work and determination. She is an inspiration to millions of girls in the country to go after your dreams regardless of the difficulties that you may encounter.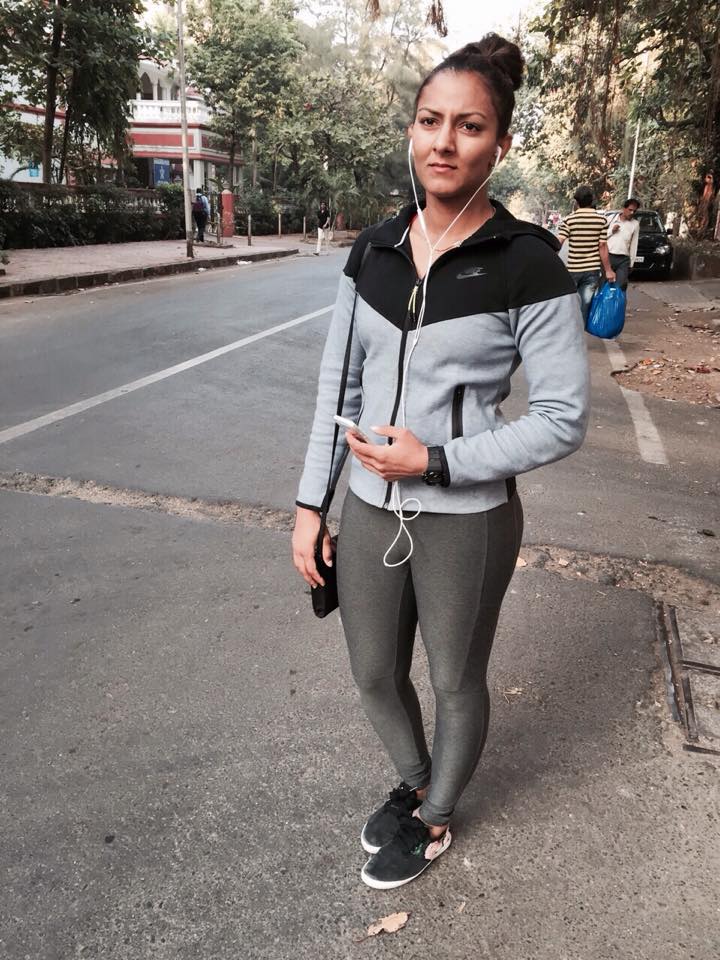 Her sisters Babita Kumari and Vinesh Phogat embody this fact as both girls won gold medals at the 2014 Glasgow Commonwealth Games.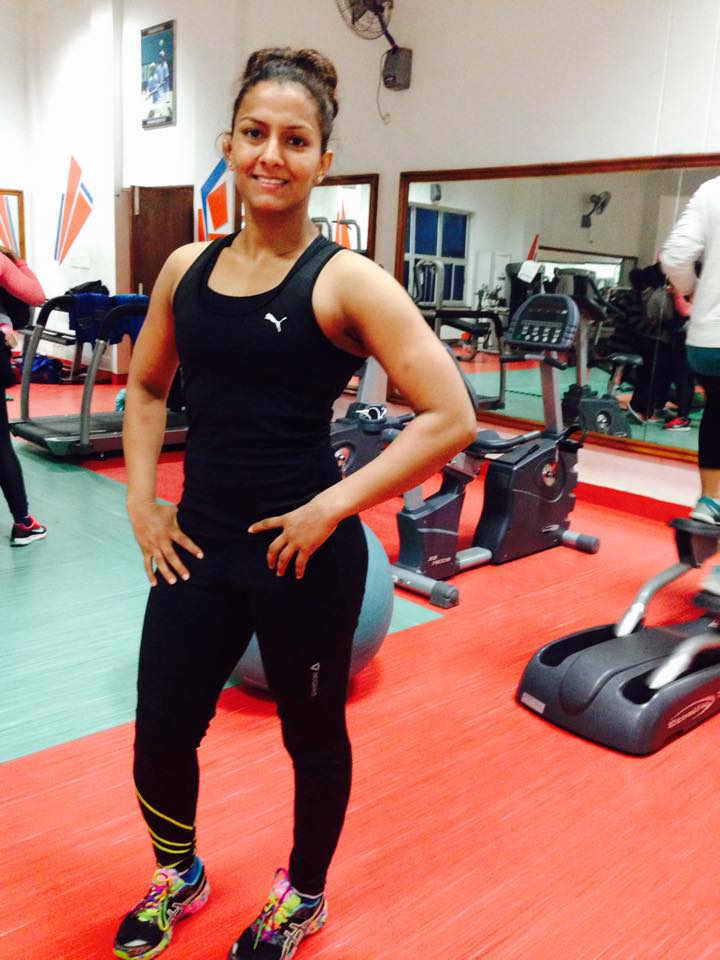 No doubt Geeta Phogat is sure one of the India's Hottest Sports Women.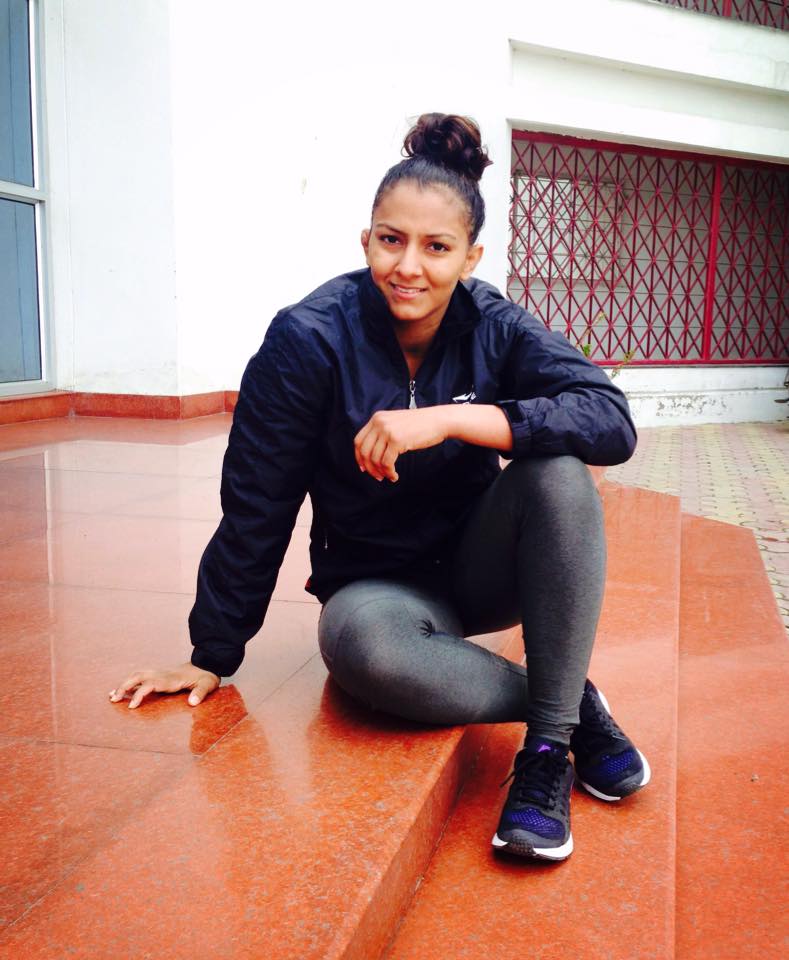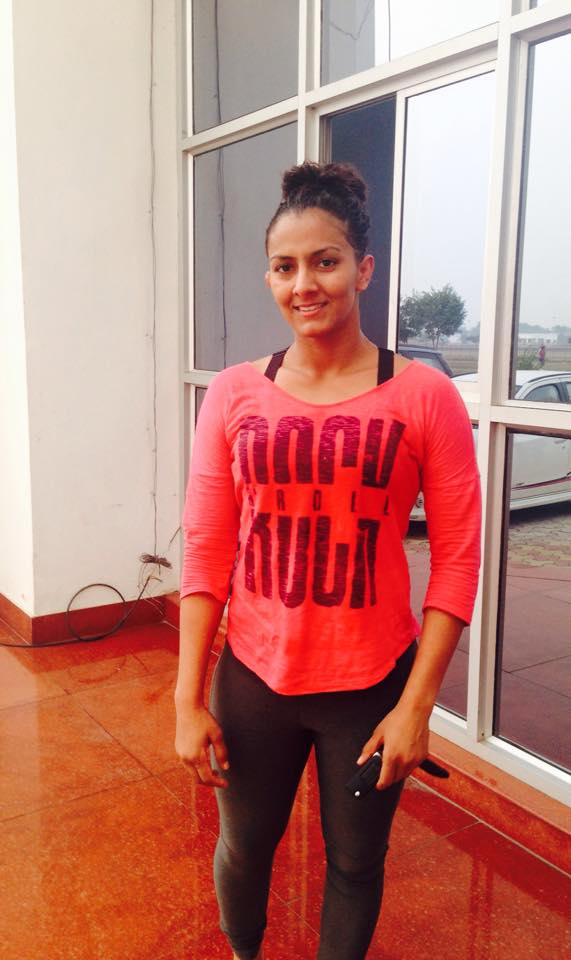 Aamir Khan meets Phogat sisters on the sets of Dangal:
Aamir Khan, who will play wrestler Mahavir Singh Phogat in his upcoming film Dangal, met Geeta Phogat and Babita Phogat during the shooting of the film. A picture of Aamir Khan, his on-screen wife Sakshi Tanwar and the Phogat sisters is doing the rounds on social media.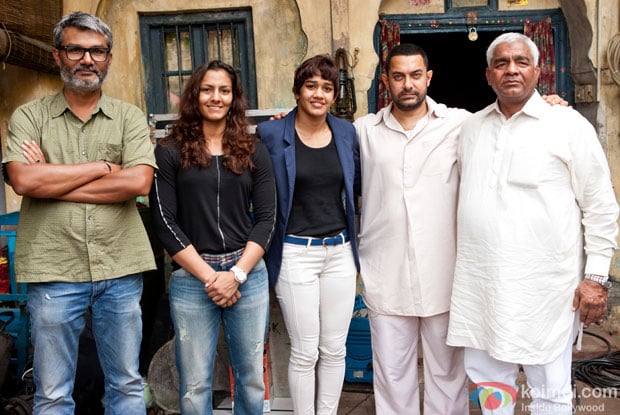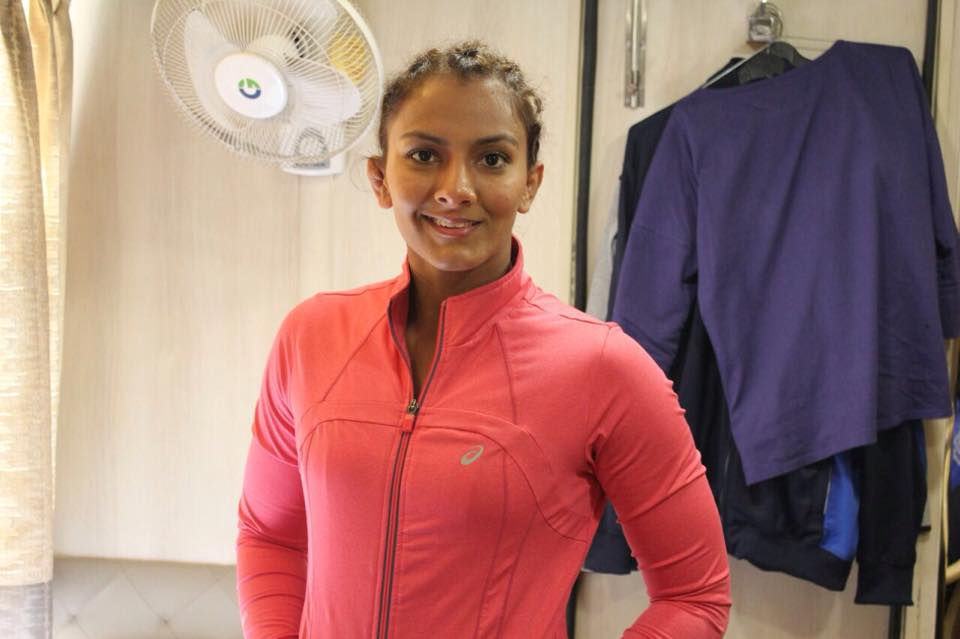 Geeta Phogat Advertisement | So Inspirational :
JSW Steel highlights this change in a beautiful video featuring Geeta Phogat. The Haryana girl found it extremely hard to realise her dream of being a wrestler thanks to the stereotypes surrounding women in her village.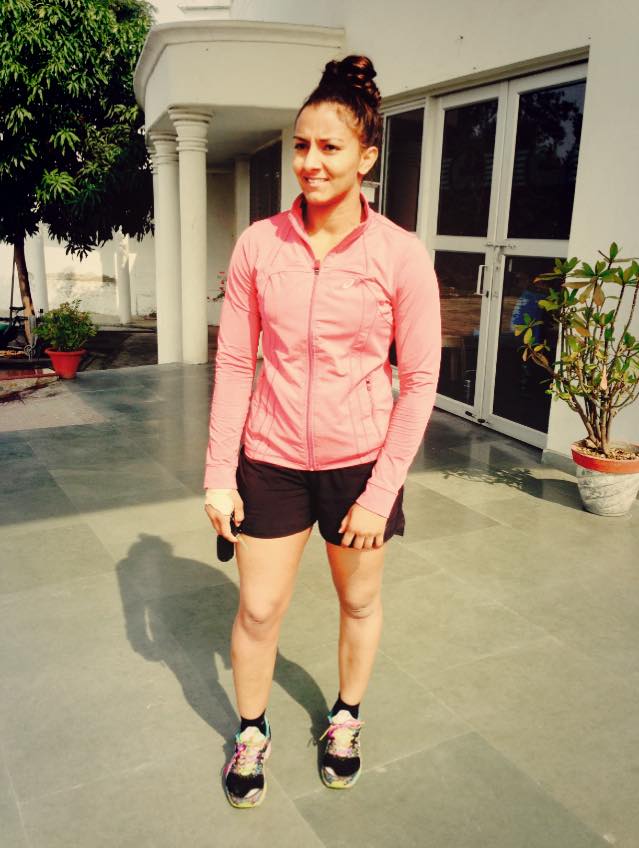 This just reminds all the cynics out there to never underestimate the power of a common girl!
You can watch the video below. [Courtesy: JSW Steel]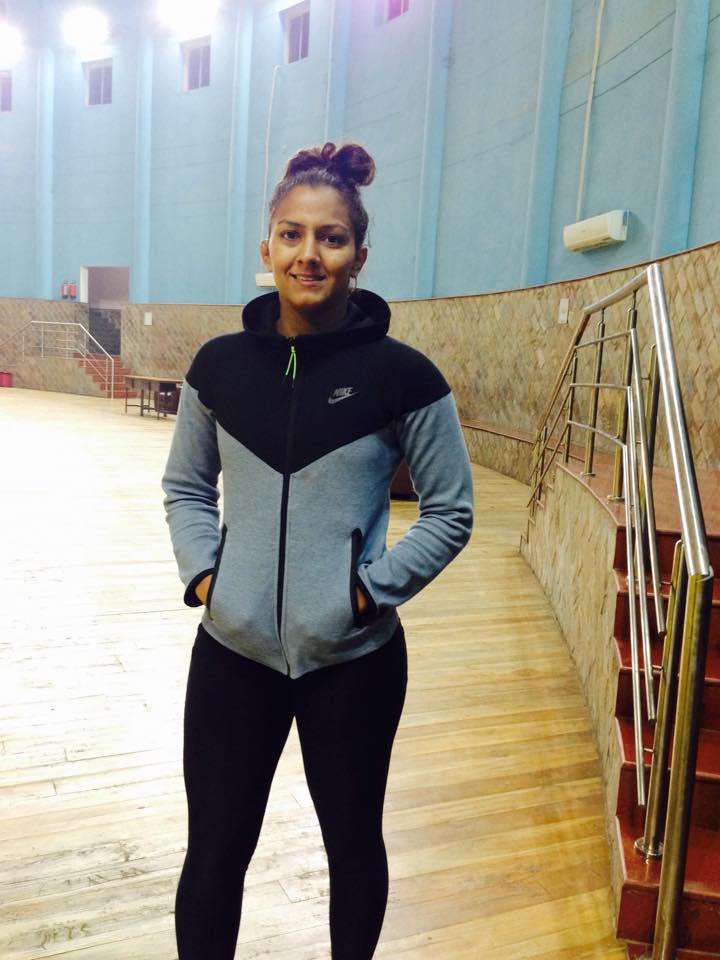 A true story featuring a real inspiration, Geeta Phogat (the first Indian woman to win a gold medal in Wrestling at the Commonwealth Games). Geeta comes from a conservative and patriarchal village, Balali in Haryana where wrestling was always considered a man's sport.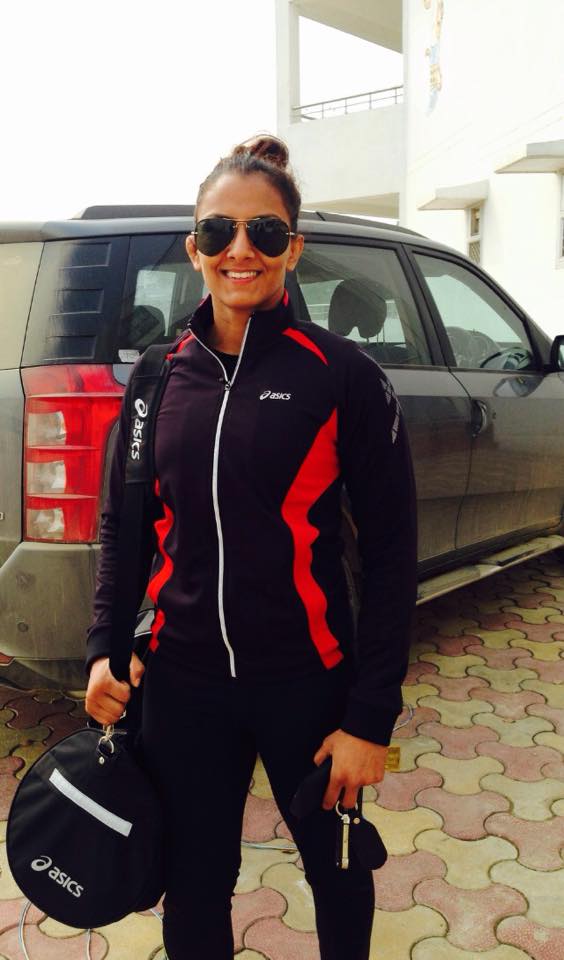 The film is a depiction of her journey and how she overcame societal norms, busted several myths, fought resistance from her whole community and wrestled her way to success, all because she had the inner strength and the will of steel to achieve her dreams.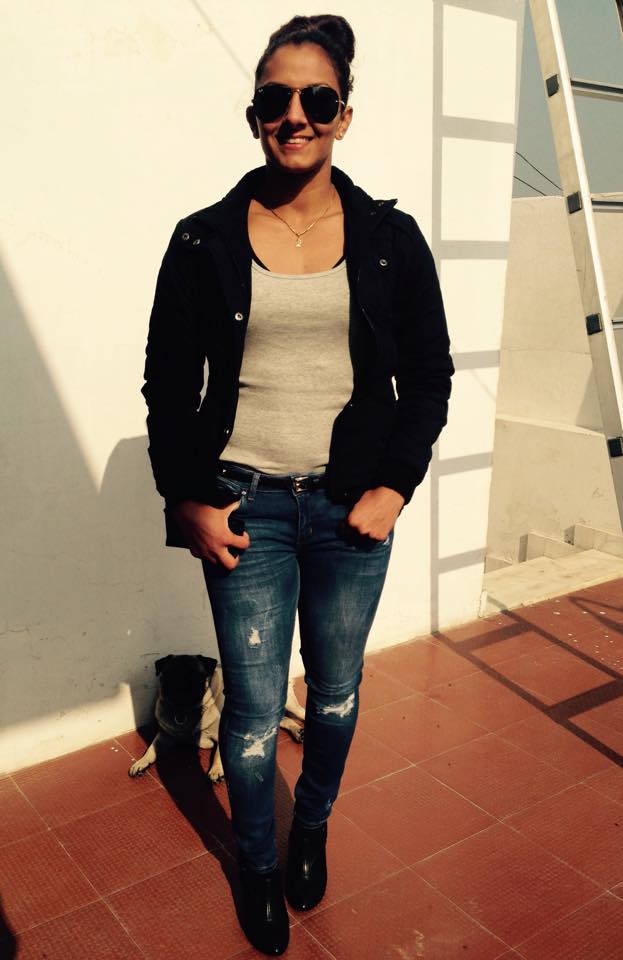 Phogat's father Mahavir Singh played a crucial role in shaping her wrestling career right from a young age. Phogat's perseverence paid off as she became the first Indian woman wrestler to win a gold medal at the Commonwealth Games.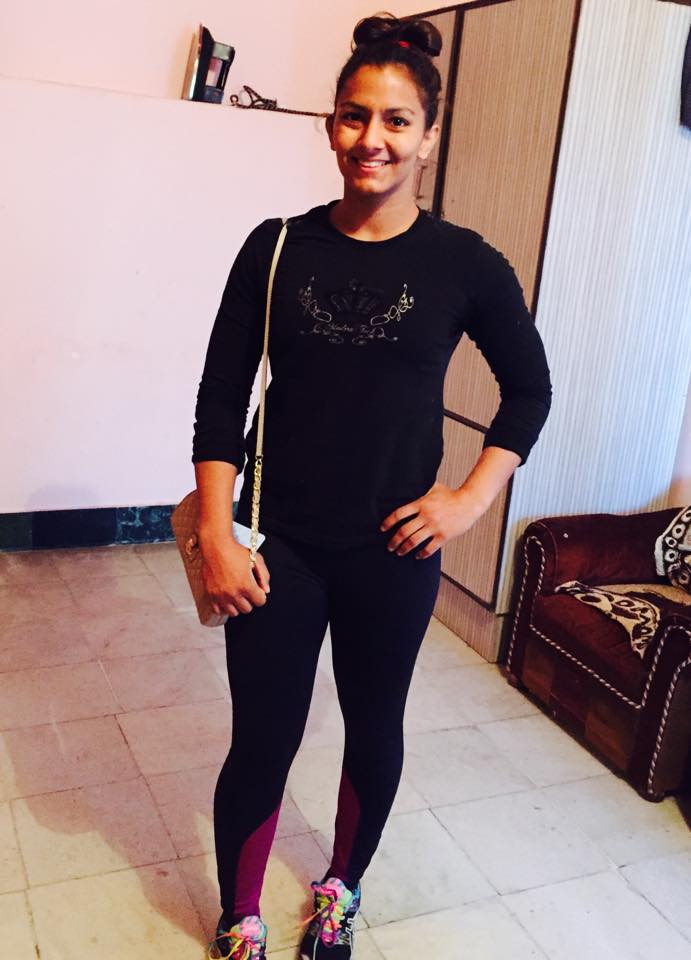 She is also the first woman wrestler to represent India at the Olympics.
Geeta Phogat Personal life and family:
She comes from a Hindu Jat family of Balali village in Bhiwani district, Haryana. Her father Mahavir Singh, a former wrestler himself, is also her coach. Her sister Babita Kumari and her cousin Vinesh are also Commonwealth Games gold medallist.
Geeta Phogat Selfie: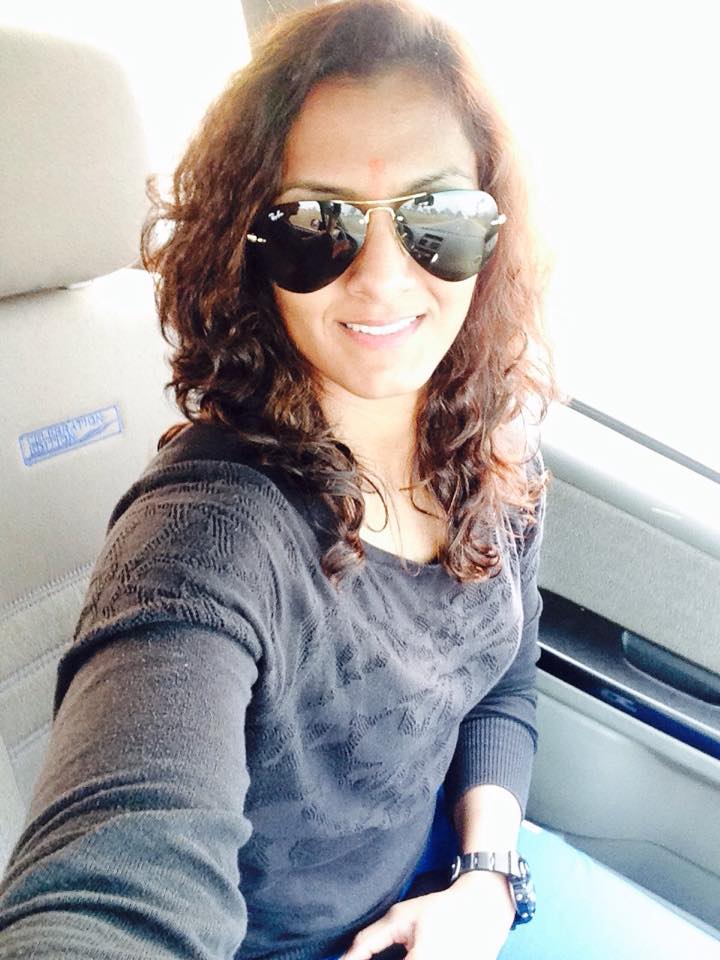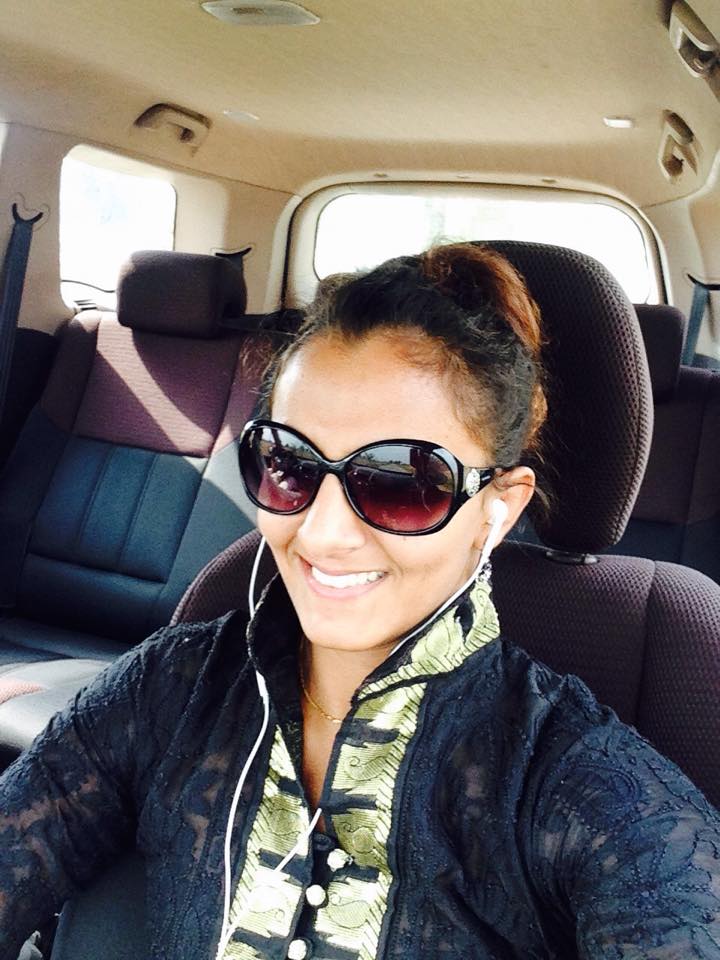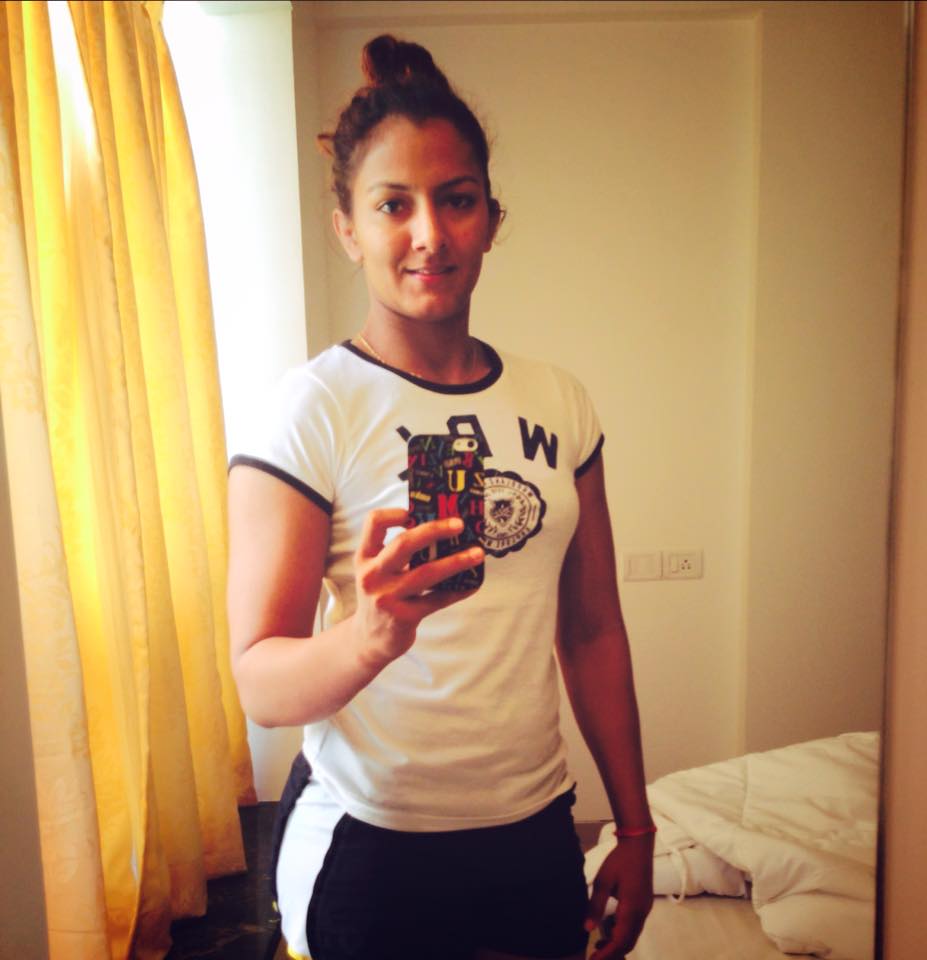 Geeta Phogat Looks so beautifull next door girl in traditional indian dress.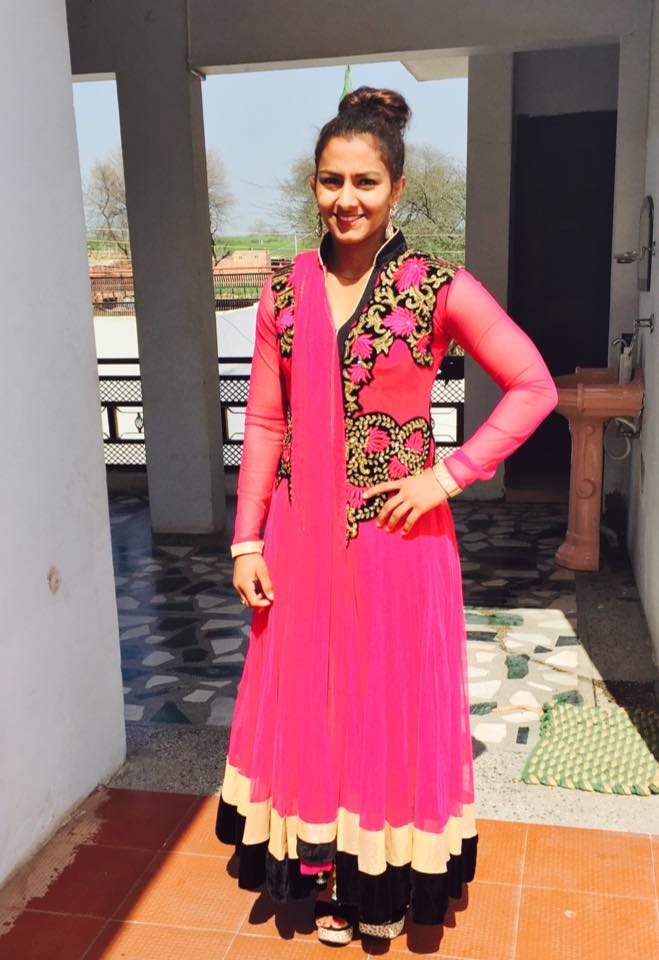 Geeta Phogat in her Childhood. Wrestling Match
We wish her best of luck for future!!
[divider scroll_text="Back To Top"]