Kurti is one of the most versatile Indian traditional cloths. That is why it is amust-have attire that a woman cannot afford not to own in various designs. Especially, when you are one of those women who always have nothing to wear. Plus, everything in their wardrobe looks boring because it is impossible to style it differently or wear it differently. Hence, have some Kurtis in your wardrobe for they are always appealing pieces. Since, you can style them in many ways and get a new look in an instant. When you have a Kurti even in your girl's collection it's like having a double wardrobe due to the many ways you can wear one Kurti. Experiment with getting more Kurtis or using the ones you already have to style them in different innovative ways as mentioned below.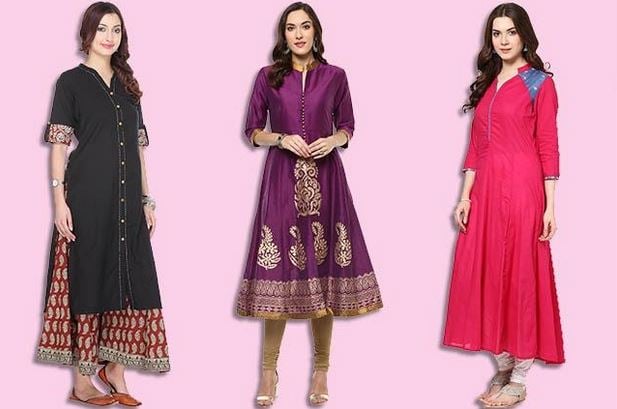 The traditional way
Firstly, every woman needs to know how to dress to a Kurti for an ethnic look. Especially, now when there are so many modern trends that involve styling a Kurti that more women prefer. All in all, you can still get a traditional look by pairing your Kurti with a skirt for it is a winning ensemble that looks adorable. Wear this to a traditional ceremony for it gives that feminine outlook and it is a comfortable pairing that you will love. Although most women do not love this look. It is important to try it first with the pieces in your wardrobe and you will adore how it looks. Therefore, whether it is an embroidered Kurti design or any other design. Try it out and choose a short, ankle-length or floor length style depending with the occasion you are attending.
The instant fashion way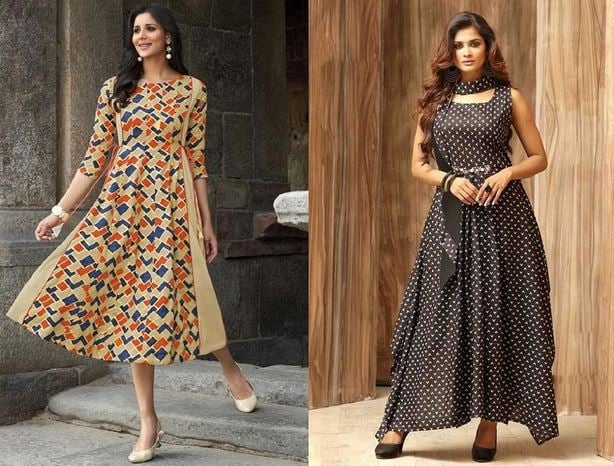 In this way, you can wear your Kurtis as a dress or pair it with shorts. This is a common look among young girls and Bollywood celebrities. However, it is not limiting to who can wear it. As long as, you have the right body shape and you wear it on the right occasion. For instance, during dates, picnics, beach outing among others. This is also a western way of dressing as the Kurti is worn bottomless with a gorgeous boot or sandals. While others prefer to pair with denim shorts and sneakers and throw over a front slit Kurti. Hence, there are many ways to achieve an instant fashionable look just know how to dress your Kurti look in a unique and modern way.
The Formal way
This way can also be called the classic formal way of wearing a Kurti. Here, you can mix both Indian and western styles and accessories as long as you get that formal look. For instance, an indo-western Kurti with straight formal trousers is a look your colleagues will want to beat. Wear this Kurti pairing to work and enjoy how stylish, comfortable and classy you it feels and looks. Do not forget to style with some stilettoes and jhumkas earrings to finish your look. Adorn to this for it is perfect for presentation day and other formal meetings.
The college way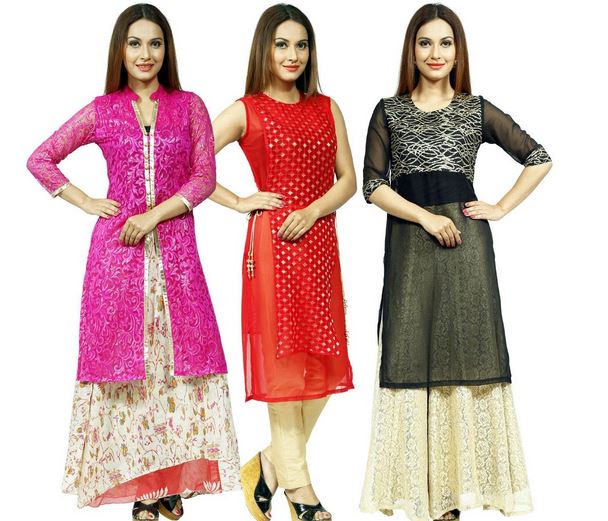 There is a reason the Kurti is the most popular garb among college girls. One, it is comfortable, upgrades your style quotient and it has many designs and types to choose from. Hence, no college girl gets bored with wearing a Kurti. Plus, since you can choose any bottoms you feel like to style it is a plus as well. One way to get the college way of wearing a Kurti is by teaming your traditional Kurti with three-fourth pants. This upgrades your fashion sense making you look like a pro in dressing. Also, a high low Kurtis with print sneakers is a perfect look for college. Rock this looks even though you are not in college and enjoy feeling young again.
The diva way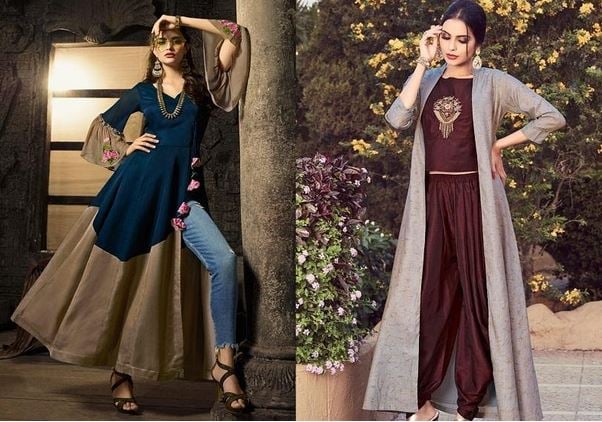 This way of wearing a Kurti is for those women who love experimenting with different fashion pieces. Especially, those looks that are not as common and create a new fashion sense. Celebrities are popular in trying this way and most of their fans replicate this looks for that diva outfit. One style that you can try is wearing a Kurti instead of a saree blouse or as a Lehenga top and then drape it perfectly. This will give you a high fashion statement look. However, avoid using dull-looking clothes at least one of them should shine through. For instance, adorn to a heavily embroidered saree and pair with a plain Kurti in contrasting color. Another trending diva style is wearing organza Kurtis as beach cover-up for that glam look.
The bohemian way
Do you want to look like a bohemian girl? Choose to wear your Kurti with palazzos and this creative way of dressing is a perfect bohemian look. This look is ideal for the summer season for it is extremely comfortable. Also, they are gorgeous ensembles that are trending among most women nowadays. Additionally, in this way, you can mix and match with different shades or wear a print on print. Alternatively, depending on the event you are attending a monotone blend will give you an excellent bohemian look as well.
The Kurti with jacket way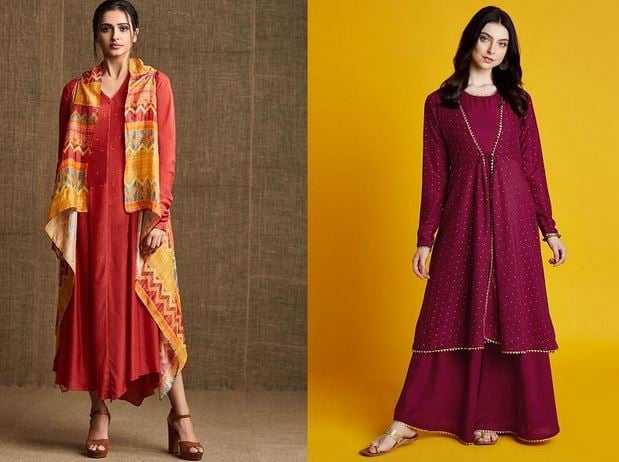 This is a style statement way of wearing a Kurti. Plus, it gives an impact of a high fashion look. It is a trending look especially the way you can achieve it in multiple ways. For instance, you can decide to choose a cropped jacket to pair an Anarkali Kurti, a long jacket or a short one to flaunt your stylish outfit. Others prefer to get the jacket look as cape sleeves that are attached to the Kurti acting as a jacket. Hence, whichever look you try to dress in this way it will stand out among the crowd. Remember to accessorize with statement earrings and footwear to perfect your look and get all the right compliments at the event you are attending.