Of all the strange stories, that is really the most bizarre. This man lives as a couple with a silicone doll for 4 years, and he is very happy!
Dirk and Jenny are not like ordinary couples. Yet both are connected emotionally with each other. Both spend a lot of time together. The only thing that makes them a unique couple is that–Jenny is a doll. Dirk bought the doll named Jenny, four years ago for 6,000 euro (4.3 lac rupees). For the last four years Dirk and Jenny are living together in Dirk's flat. When Dirk was alone and lonely, Jenny came and filled his life with happiness. Dirk treats her like his wife. Jenny always wears a heart-shaped pendant around her neck, which Dirk gifted her.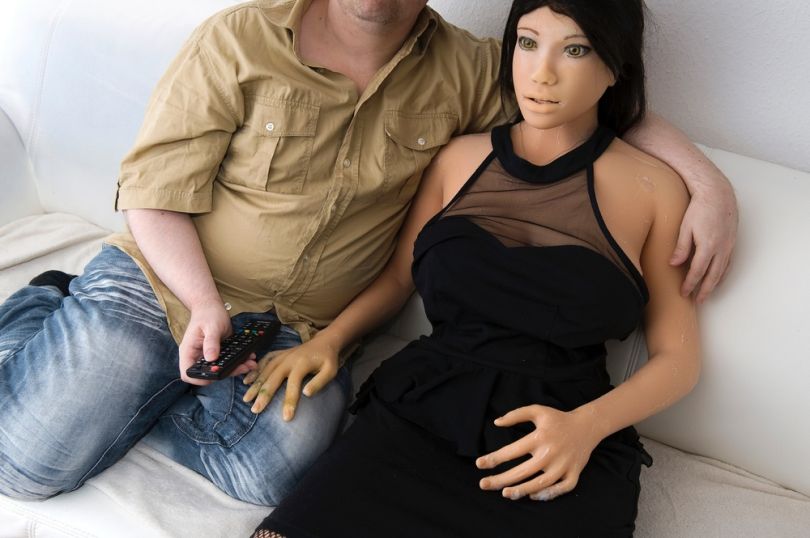 Sandra Heine a photo journalist has released a photo series on the relationship of Dirk and Jenny. In the series she has unveiled the secret life of the couple. But has concealed their identity. Sandra says she captured the entire day's work of Dirk, on her camera.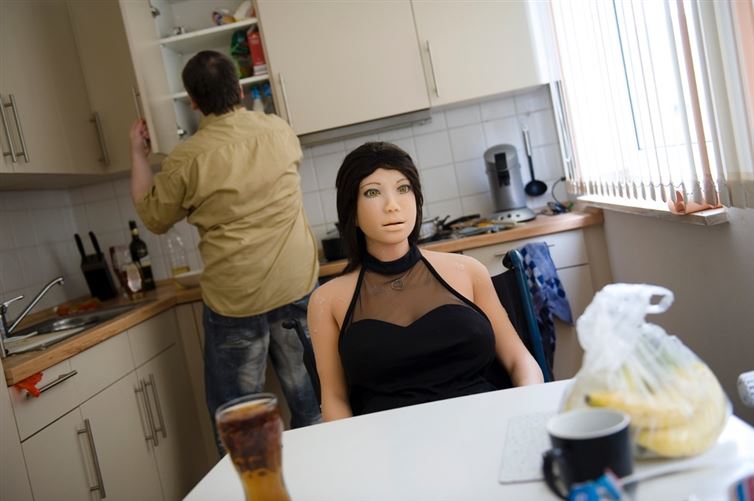 That 44-year-old man picks her up in his lap and carries her to the bathroom, to give her a wash. Both watch football match together on T.V. He hasn't said anything about Jenny to his family. When guests come to his house he hides the doll in his bedroom.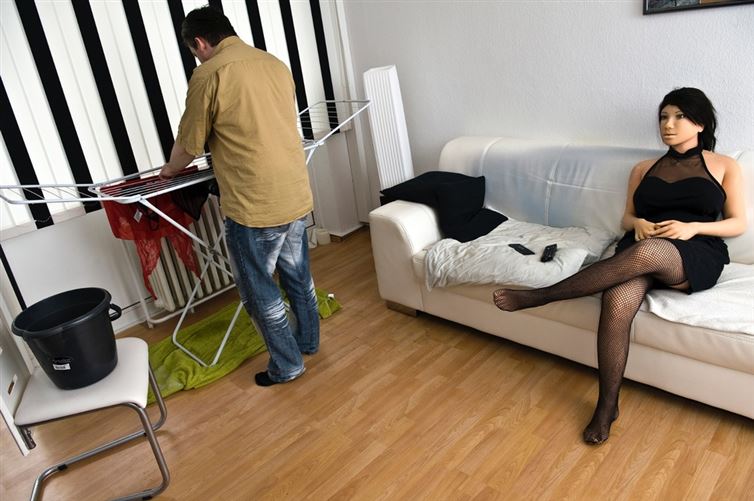 Dirk lives with Jenny, her silicone doll of 50 kg, for 4 years now. According to him, this luxury doll worth € 6000 looks so real that he fell in love.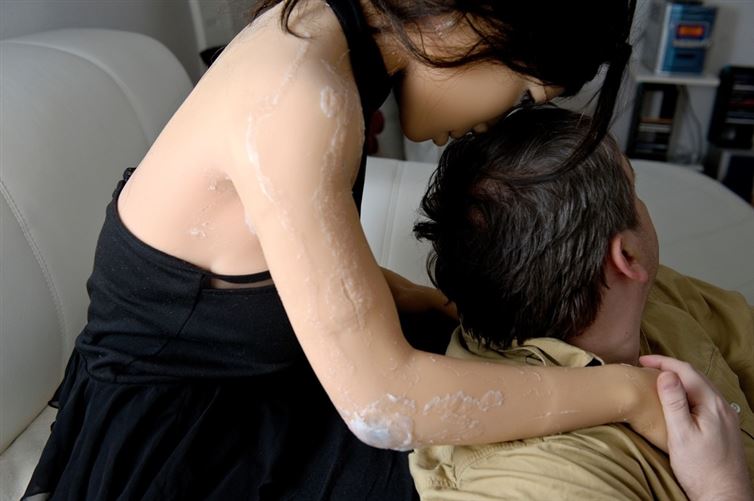 Jenny is a sex doll. Dirk 'makes love' to her. He talks to her all day. He claims he can even hear her voice. According to the report, Dirk suffered emotional distress due to some woman, so he now fears making relationships with ordinary people. By the way, Dirk has a son from his first marriage.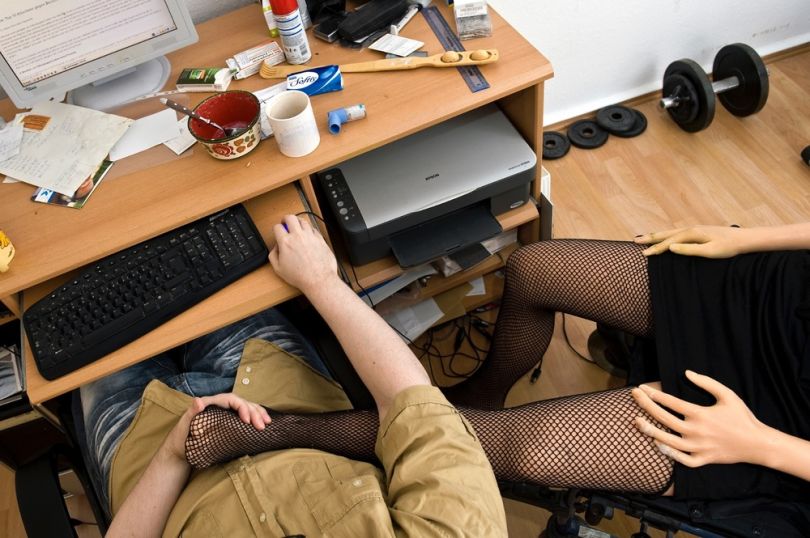 Dirk could not live without Jenny because she gives him all the love he needs, and he says he is happy and fulfilled his side. Dirk says: "Jenny is a soul from another world. It is the energy of a world without brain. " Dirk is also married to Jenny doll after a year relationship.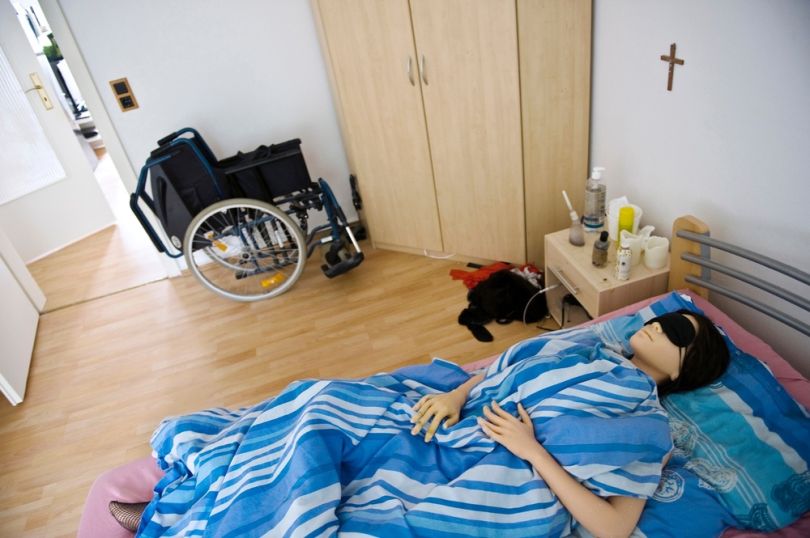 Problem, after 4 years of marriage, Jenny skin begins to crumble everywhere. Dirk must transport Jenny wheelchair because it is very heavy and so far, he regrets not being able to go out in public with her …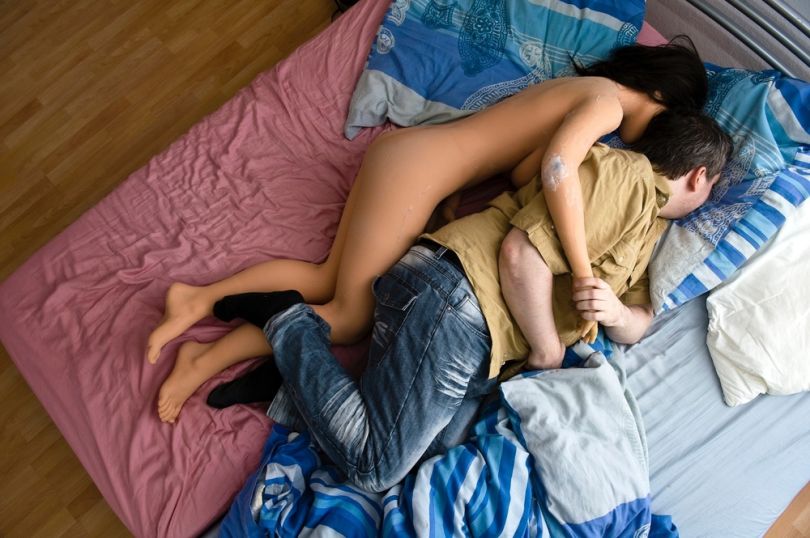 Although the majority of society who are affected isolate this condition, we should remember one thing before you judge people by their sexual appetites and desires: everyone needs a hug.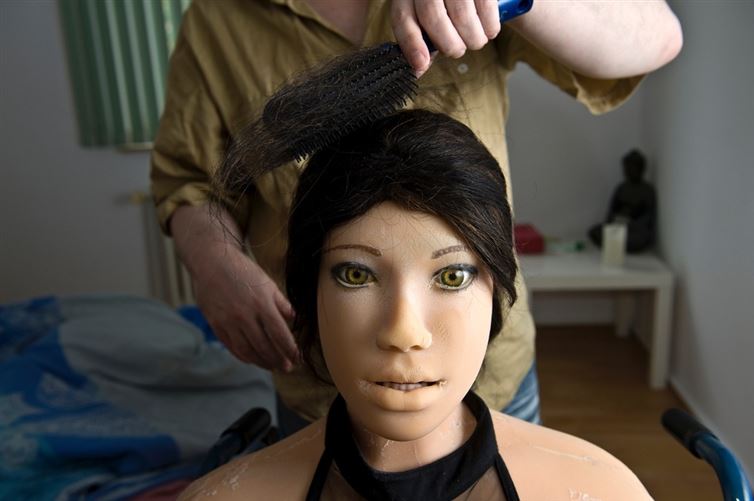 If you like this post, Then please, share it in different social media. Help our site to spread out.
H/T : konbini.com
[divider scroll_text="Back To Top"]