Dan Eckstein's photos of color-bombed trucks in India just might inspire your next vacation to the subcontinent. Eckstein's series for his forthcoming book "Horn Please" is equal parts about the camaraderie of different drivers from all regions of India as it is about the statements their brightly decorated trucks make. The name takes its cues from the phrase, "Horn, please!" used commonly on India's roads. With so much traffic congestion along highways, indicating to other drivers that you are behind them or about to pass by blaring your horn becomes imperative. The phrase is even emblazoned across the bumpers of most trucks.
Each truck is a unique reflection of a driver's personality, and drivers add their own decorative flourishes, adorning them with garlands, shrines and stickers. Limes, chiles, coconuts and sandals tied to the bumper are talismans meant to bring luck and ward off evil. Young vendors along the highways and at truck stops will create custom decoration from colored tape that is cut and arranged to make words and patterns. Colorful and detailed lettering is also hand painted on; many drivers take the time to have elaborate and carefully drawn Panihari paintings — traditional paintings of women carrying water vases — included in their truck's design which can sometimes take up to 5 hours to complete.
Drivers navigate throughout India via major highways known as the the Golden Quadrilateral, as well as smaller, more rural roads, transporting goods as varied as fruits, vegetables, grains, gas and manufacturing tools. They often drive with one or two other persons, generally an assistant who is younger and often times poorer, alternating along the way in order to stay on the road for as long as possible to make as much income as possible. The exception is driving too frequently at night to reduce accidents involving animals or too often during the summers to prevent the truck from overheating. Trucks are often marked with symbols that relay the types of goods carried on board. "Trucks carrying perishable goods often string a garland of their product (tomatoes, bananas, etc.) across the front of the truck to show what they are carrying and that they shouldn't be delayed by the police, which can be an issue," Eckstein explained.
"Horn Please: The Decorated Trucks of India" will be released by powerHouse Books in December, 2014
1.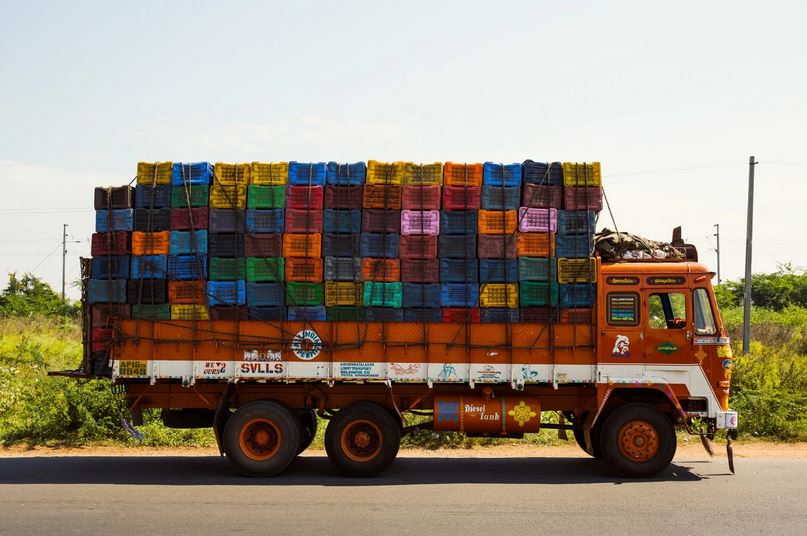 2.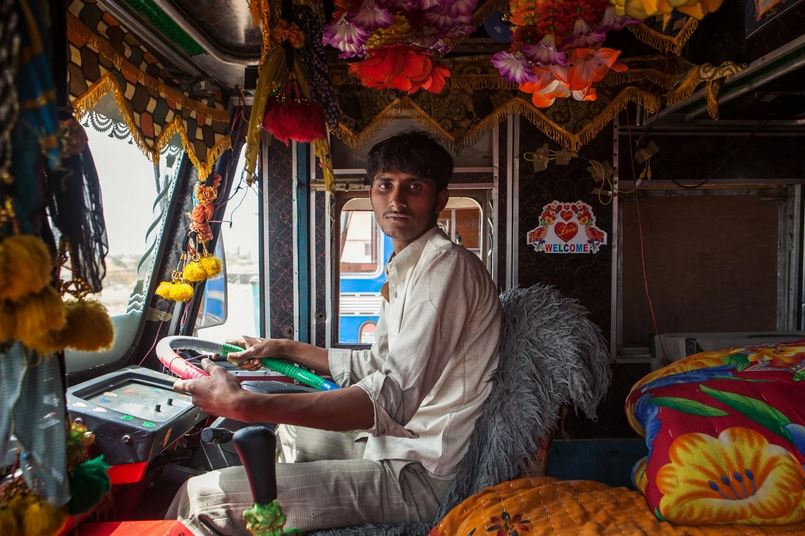 3.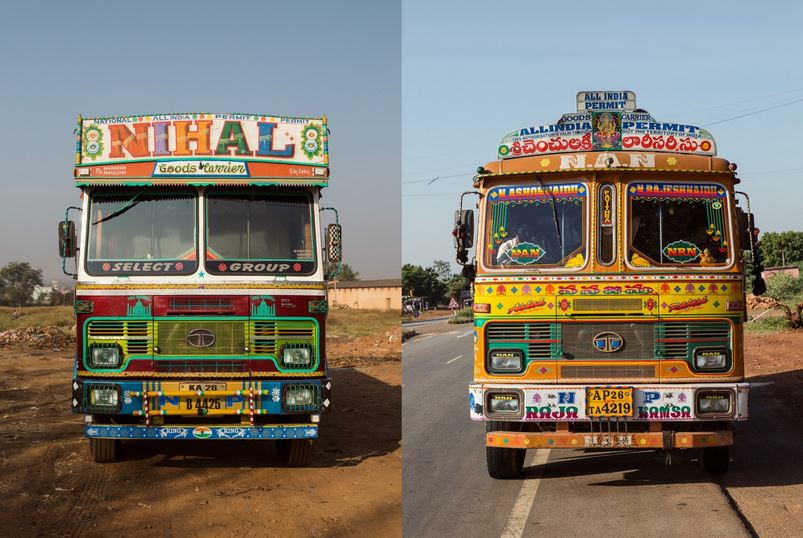 4.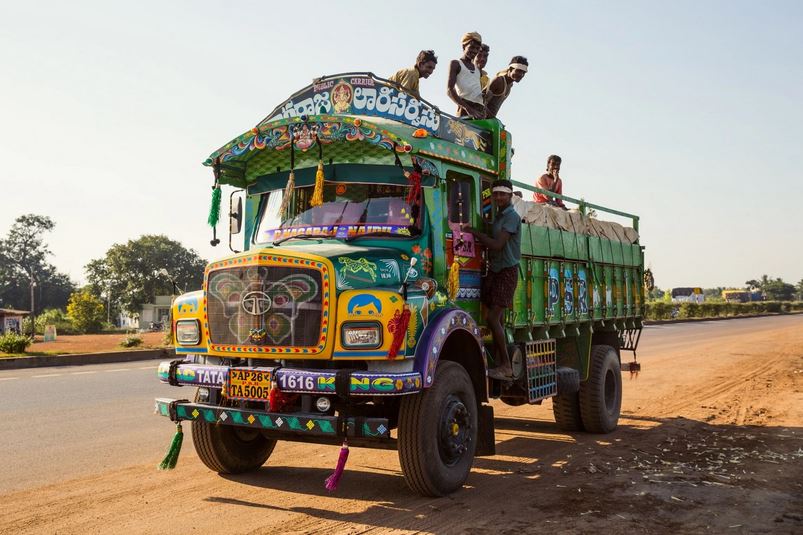 5.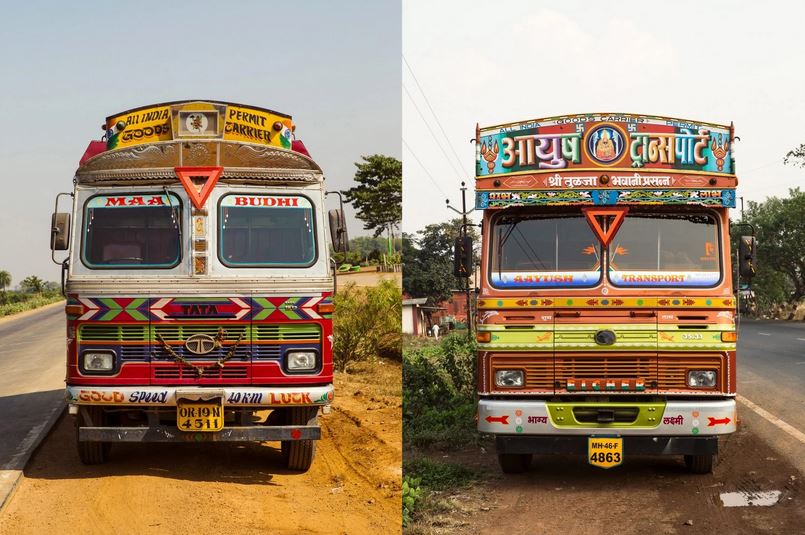 6.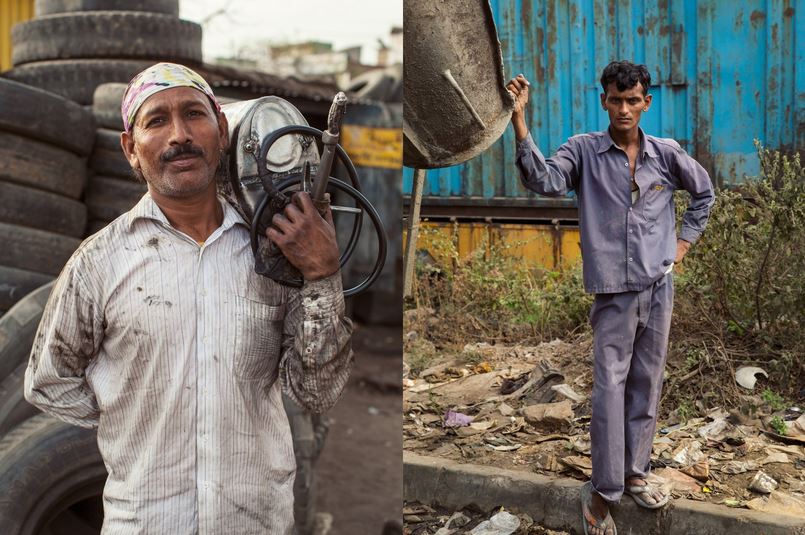 7.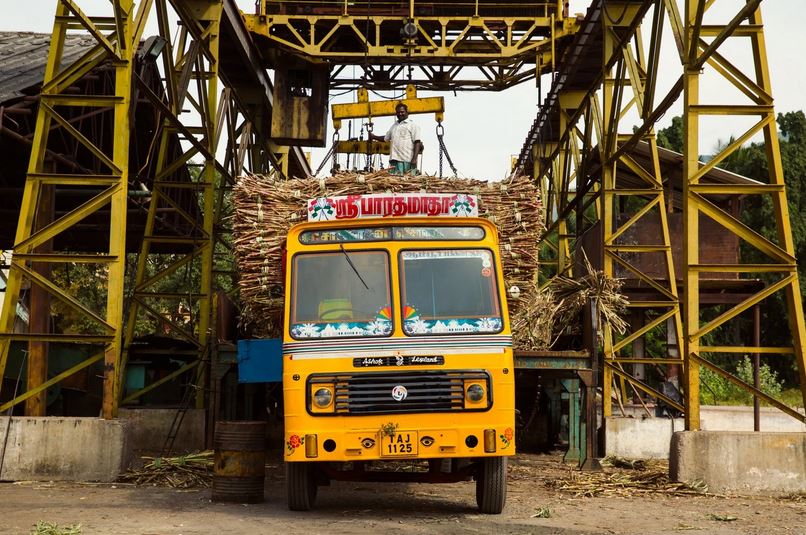 8.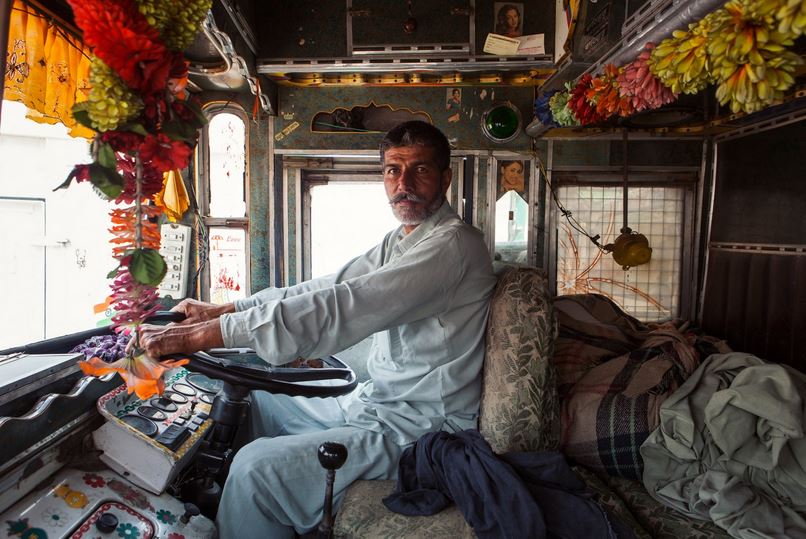 9.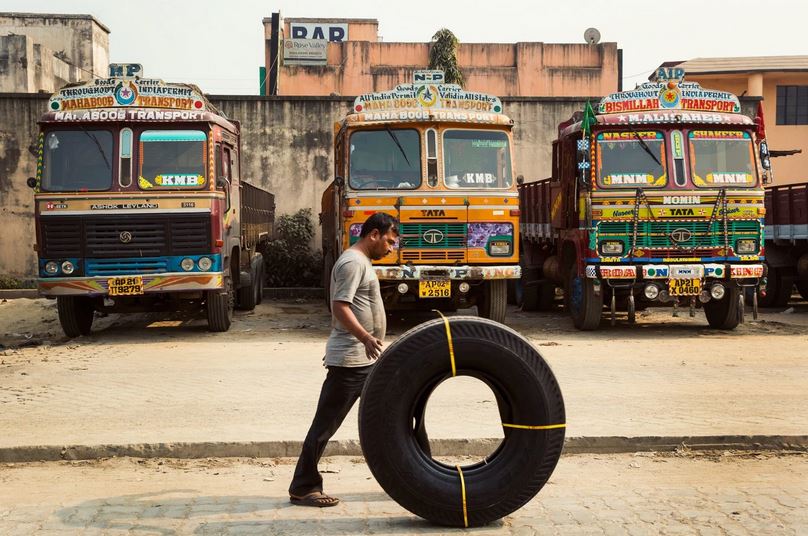 10.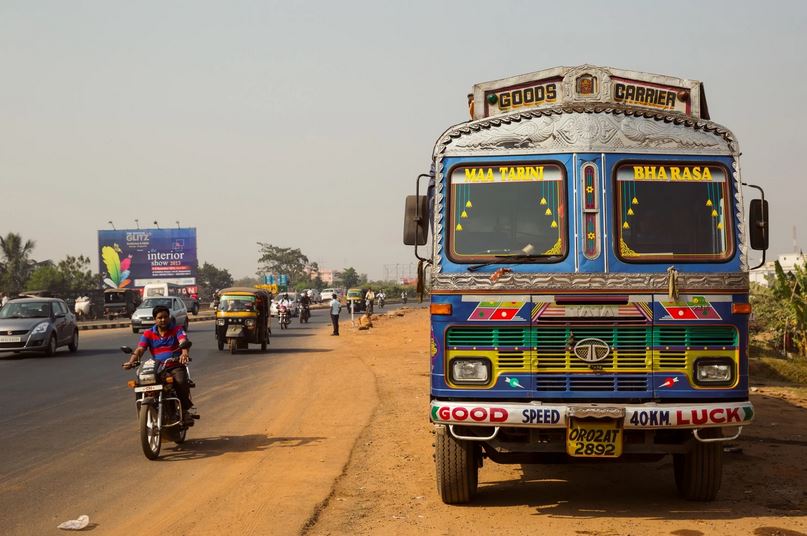 11.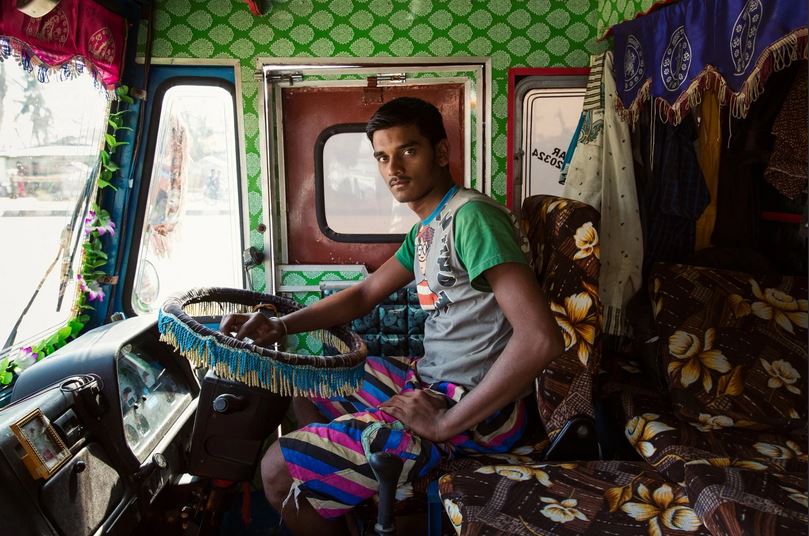 12.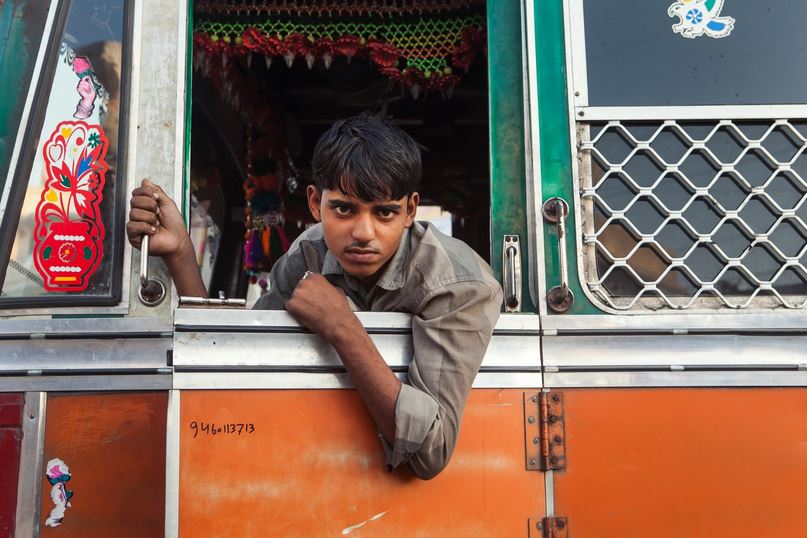 [divider scroll_text="Back To Top"]