Most Beautiful Girl Selling Street Food. A sexy stall vendor in Taiwan has become an internet sensation after a video and pictures of her went viral on social media. she tagged as one of the hottest stall vendor.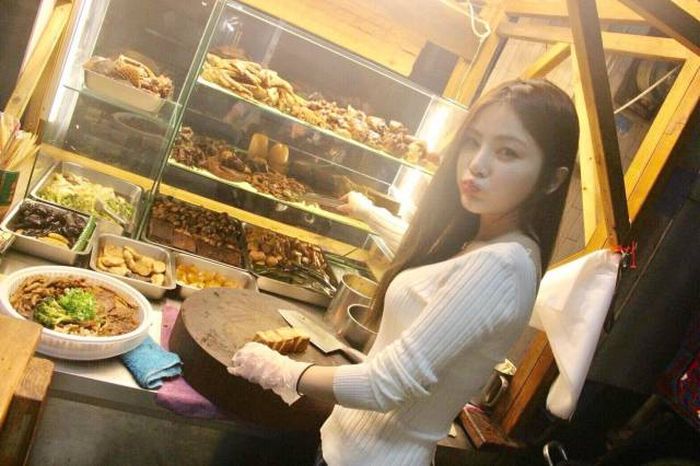 This girl was doing her job when someone took a photograph of her and posted on social media, and since then, this woman caught the attention of people worldwide, mostly because people admired how she does not mind selling in the street even with her beauty.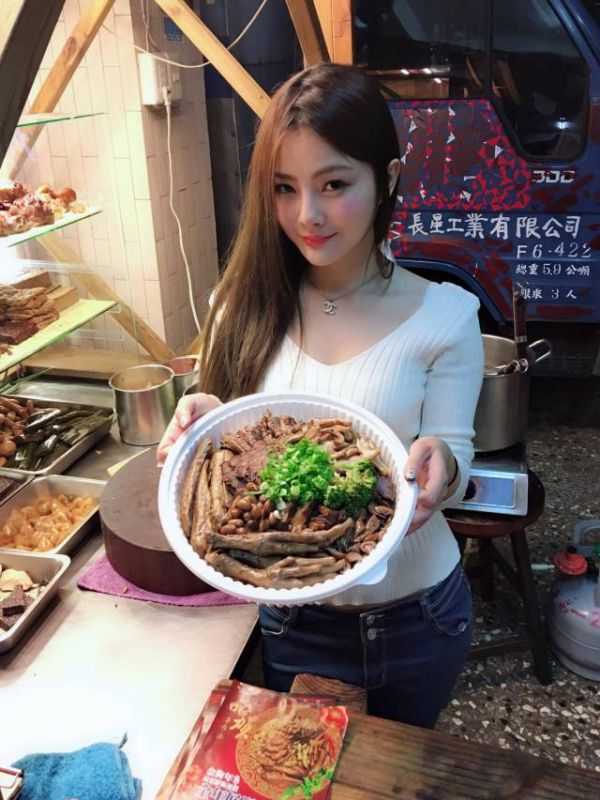 A struggling food stand in Taiwan was able to turn its business around after hiring a miracle worker to tend to their customers just for one night.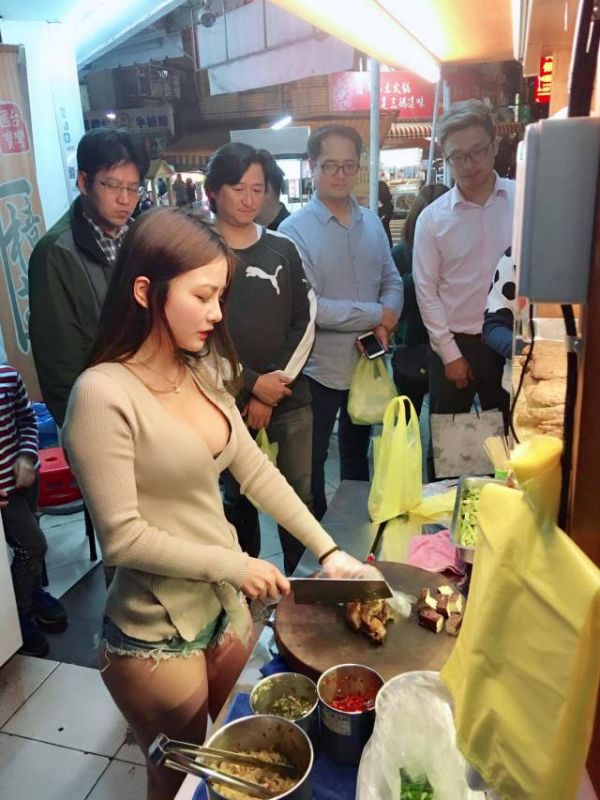 The owners of the braised meat snack stall located in Beitun District, Taichung City revealed that they recently invited Vivi, aka Little Peach to serve as their "one-day shop manager" to see if she could help draw in more customers.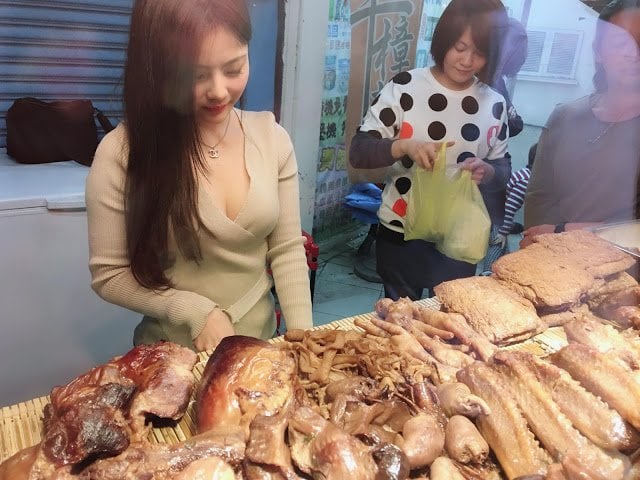 Thanks to the temporary new hire, the braised meat snack stall reportedly quadrupled its sales.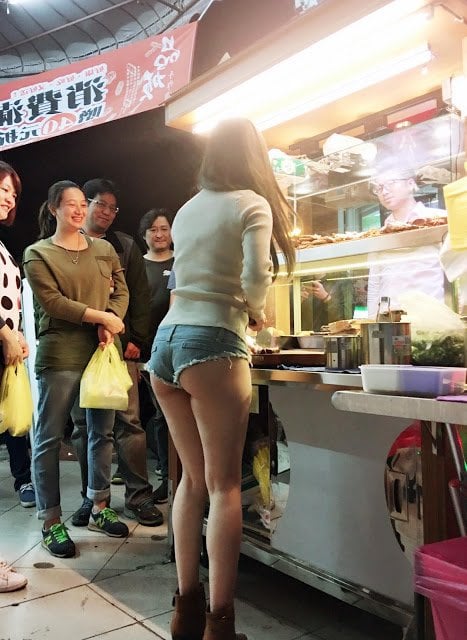 With her powerful charisma, Vivi did wonders for the store, attracting a long queue of customers who can't wait to try their tasty meats for sale.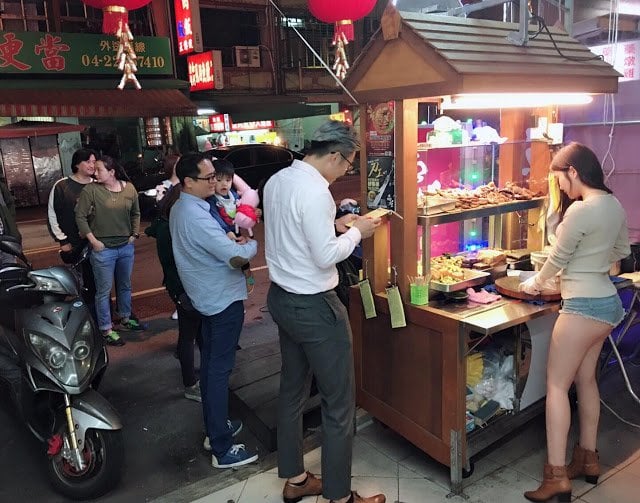 "So happy that Little Peach has so many customers to come and buy braised flavor," wrote the lady dubbed by local media as "Braised Sister" on her Facebook page on Wednesday.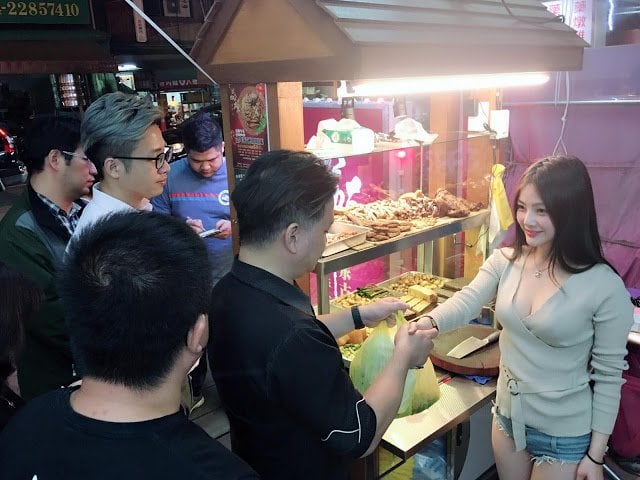 Photos of her braised meat selling stint immediately became widely shared on social media with many showering praises.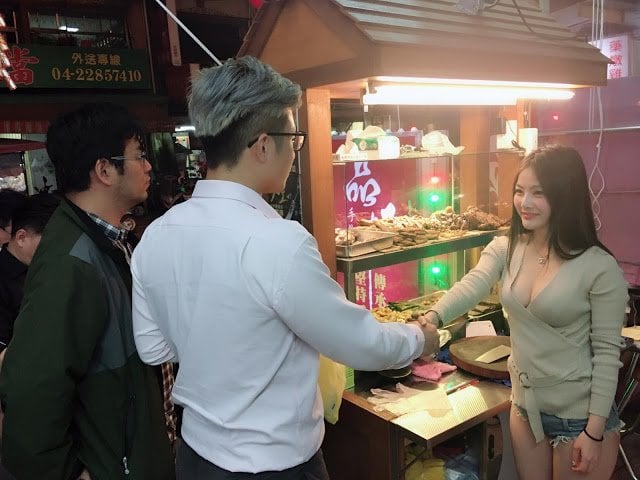 While it's difficult to pinpoint what exactly her secret was for her success, we can only assume it has to do with her ability to connect with customers.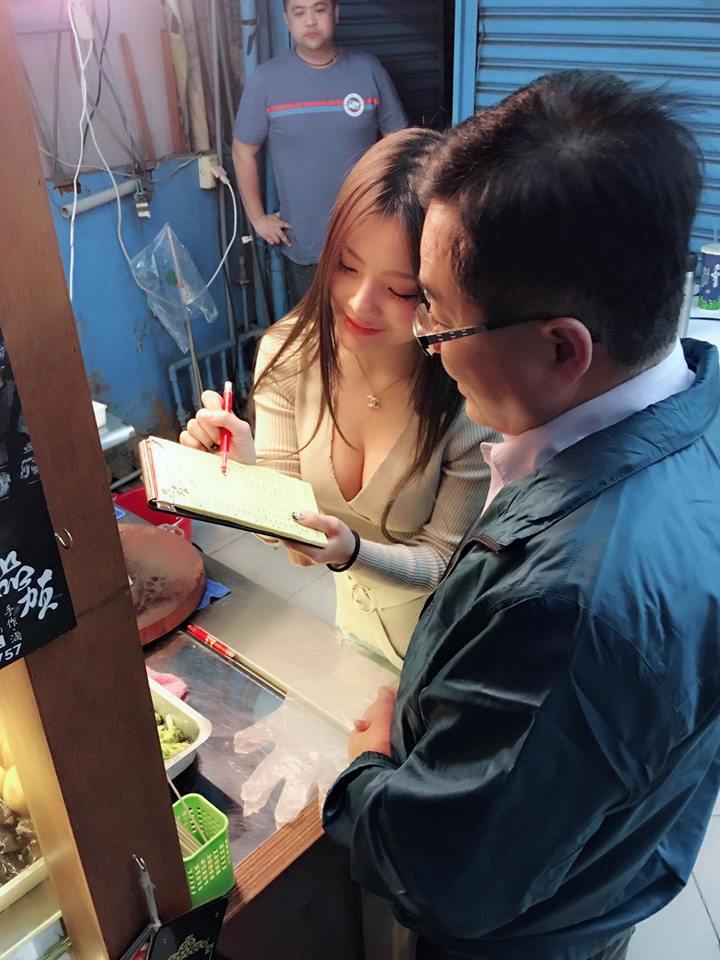 Some might say that it could also be her good looks, tight short-shorts, and cleavage-revealing top.
Most customers who come is a man who must admire the beauty of the model. But there are also many women who come out of curiosity why there are so many men queuing up at the butcher shop.
Watch YouTube Video of HOTTEST STREET FOOD VENDOR EVER: