Appearance Of The Average Woman in 41 Countries



What does an average French woman look like? Here's your answer and a whole lot more, where thousands of faces have been averaged into a composite face for each of 41 different countries.
Face Research created the software, asking its user to define a dozen points on a face, and then it's possible to determine an average face when comparing two photos or thousands.
Although the photos used for these composites are not available for our recreation, the site offers a smaller group of faces with which you can experiment, or lets you upload your own for custom averaging.
In this project, it's not clear how many subjects were averaged together for each nationality, but the result is remarkable, with all the faces beaming with nearly perfect symmetry and blemish-free skin. Take a look at a gallery of the various nationalities: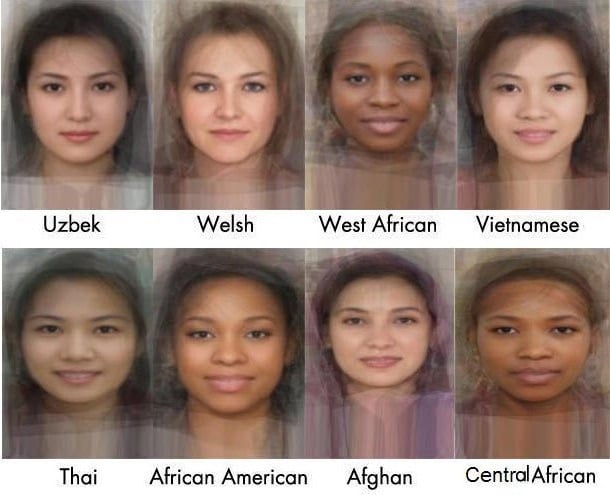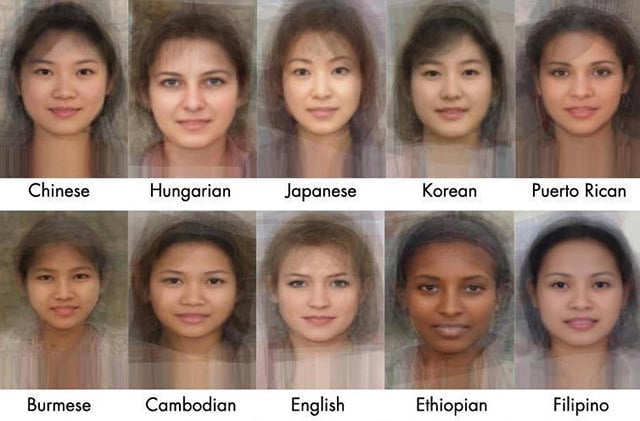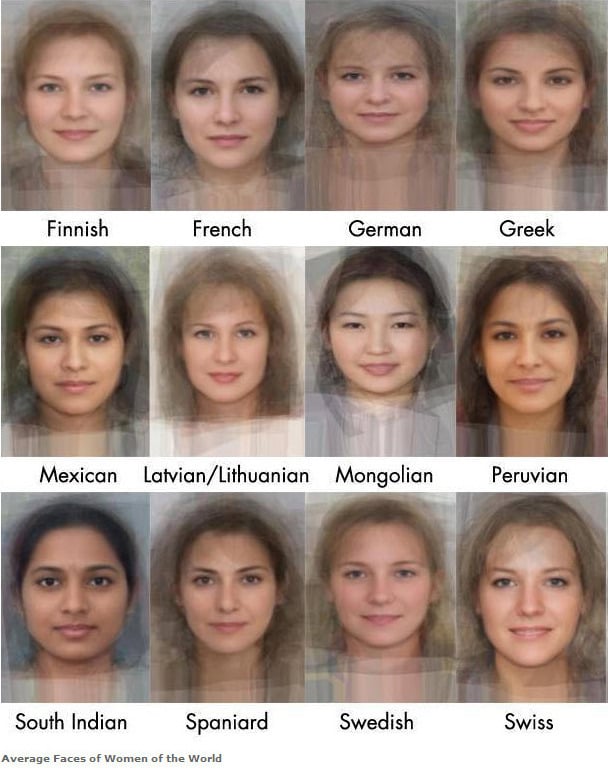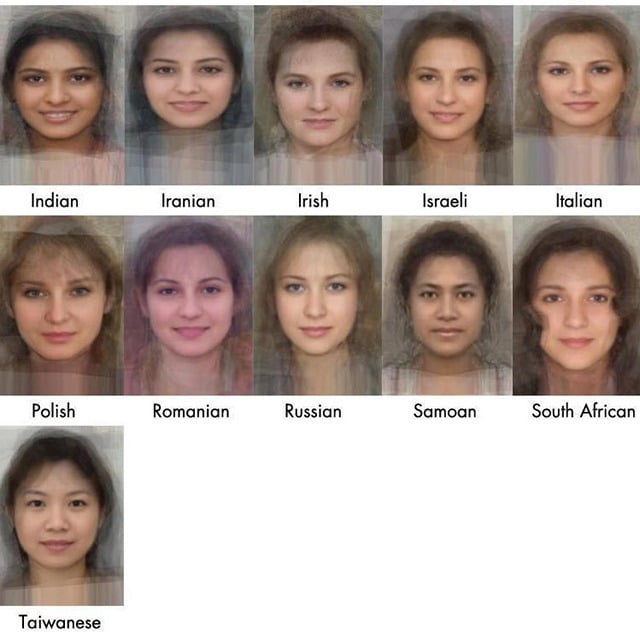 [divider scroll_text="Back To Top"]