Acid attack, how it feels, is it like burning from match stick, or burning in kitchen while cooking, we could only imagine, only the victim could feel the real pain and reveal how it felt, when their flesh burn and melt away during the onslaught. Sadly the pain is not limited to the time, the scars and the fear it remains forever. Here we are going to share real story of acid victim survivor Laxmi Agarwal – teenager who left disfigured by sick acid attacker.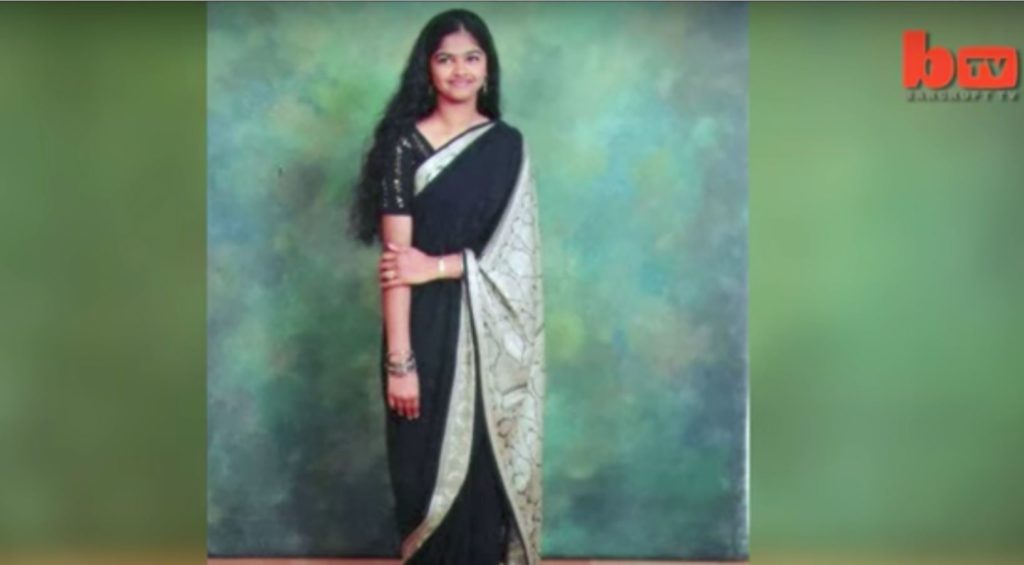 Laxmi Agarwal was just 15 years old, when this all story begun. Year 2005, it was a daytime, she was waiting for a bus in a crowded Central Delhi (India) market area. A man came with a girl, before she could knew anything they just flung her on the road, pinned her down and threw the acid.
That ridiculous man was 32 years old, almost double the age of her, who wanted to marry Laxmi. It was obvious to decline his proposal at that age, and Laxmi did the same. The consequences of rejection was this heinous act, he drenched her face in acid. The pain was so intense it was unlike anything she'd ever experienced. She was screaming for help but he was just forcing her to accept his decision, ignoring her screams, pain and he fled after sometime instead of helping her. Even nobody stepped out to help her. Anyhow she managed to cover her eyes, may be the reflex action of any human being in such case, and that helps her at-least not loosing her vision.
Acid corrodes her face quickly, within seconds she had lost almost all her face, ear and was left needing at least 11 surgeries. Her both arms were charred black.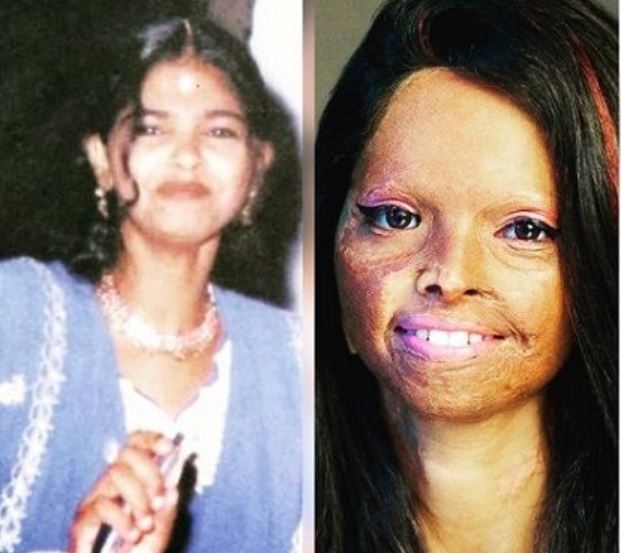 Thanks to that politician's driver passing by that way, who helped her and took to the hospital. After 10 weeks she was able to see her face. It was like a nightmare she could not believe, what the acid had done to him. Doctors had to remove the entire skin from her face and kept it bandaged. She said, ""I've already had seven surgeries and need at least four more before I can go in for plastic surgery, provided I can afford it. I learnt to live with the physical pain but what hurt more was the way the society reacted."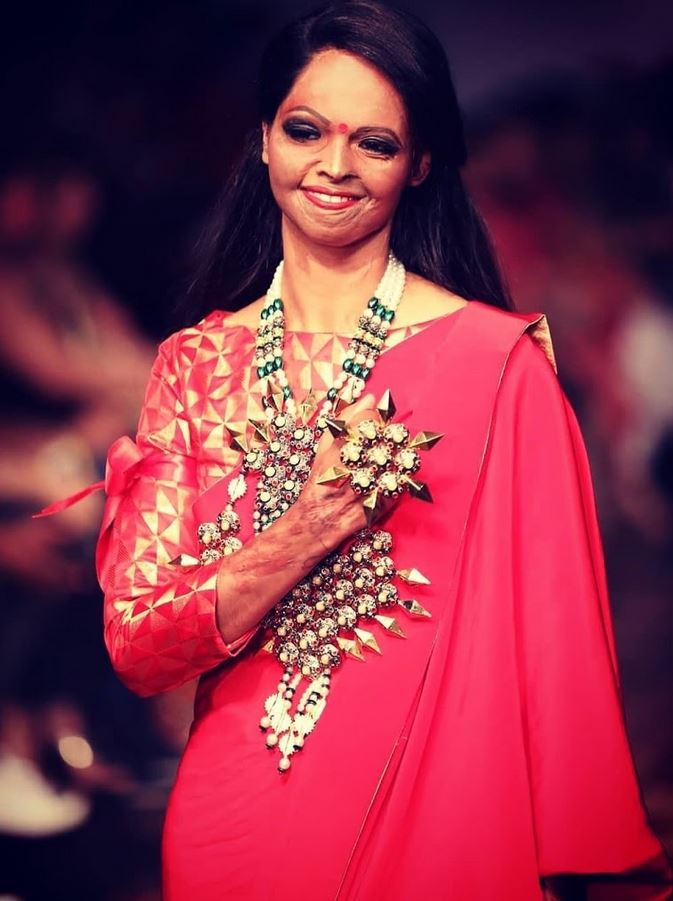 Awards and Appreciations:
In 2006, she has filed a PIL in which she pleaded for total ban on the sale of acid, citing the expanding no. of incident of acid attacks on woman. she has started a campaign for "Stop Acid Attacks" and worked as a campaign coordinator. She became the voice of all acid attack survivors across the world. Because of her she had been awarded and appreciated not in India but also was one of the winners of the US State Department's International Women of Courage Award in 2014, the award was presented by First Lady, Michelle Obama. In 2014 she has started hosting a TV show, "Udaan" airing on New Express. In 20016, she walked the ramp at London fashion Week.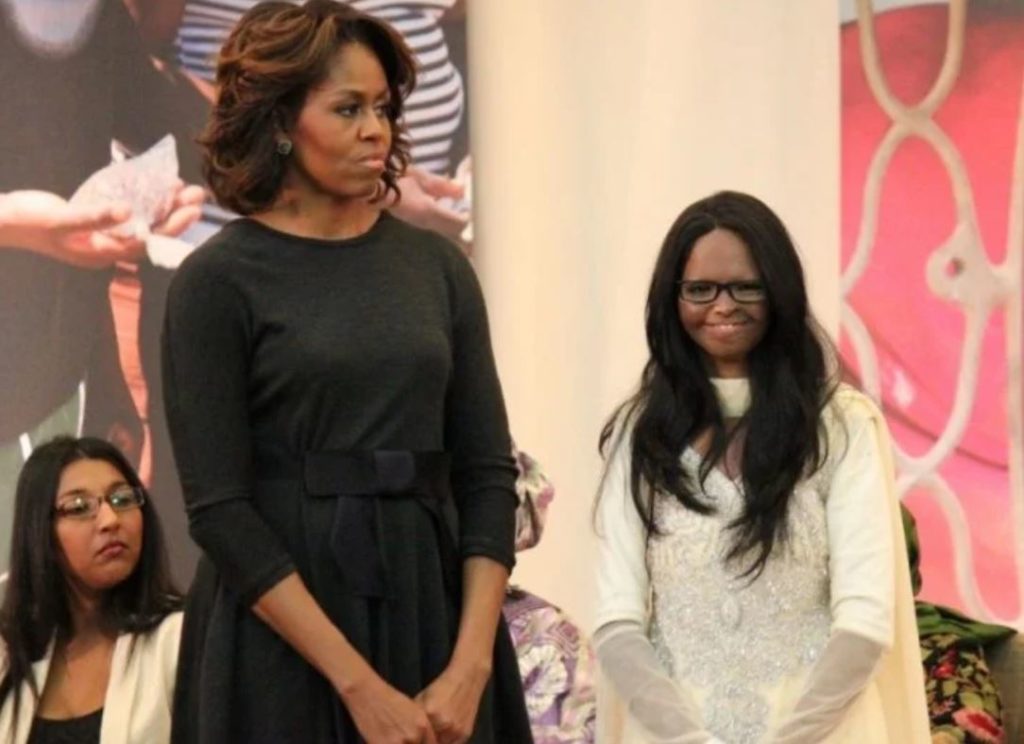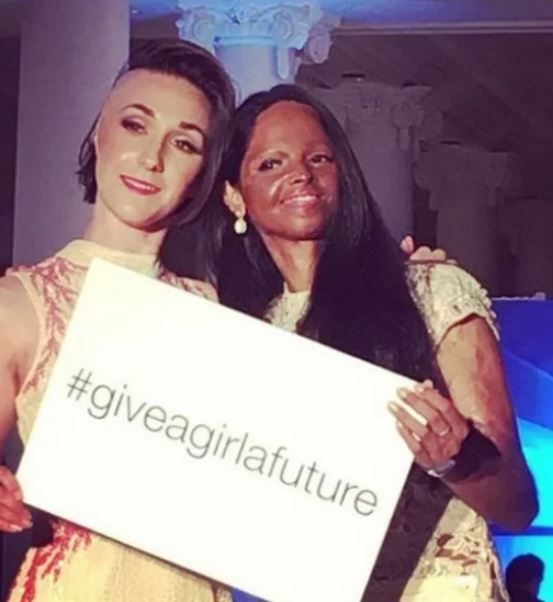 How Laxmi Met Her Partner Alok Dixit
In India a bride is expected to damn beautiful, she was not even lying in lower category of beauty measurement criteria in India. According to Laxmi, people were judging her on her appearance so she has made her mind not to marry ever. Alok met her in campaign for "Stop Acid Attacks", He was impressed with enthusiastic and always be happy attitude, he expressed his love for her, the couple decided to live-in and not marry.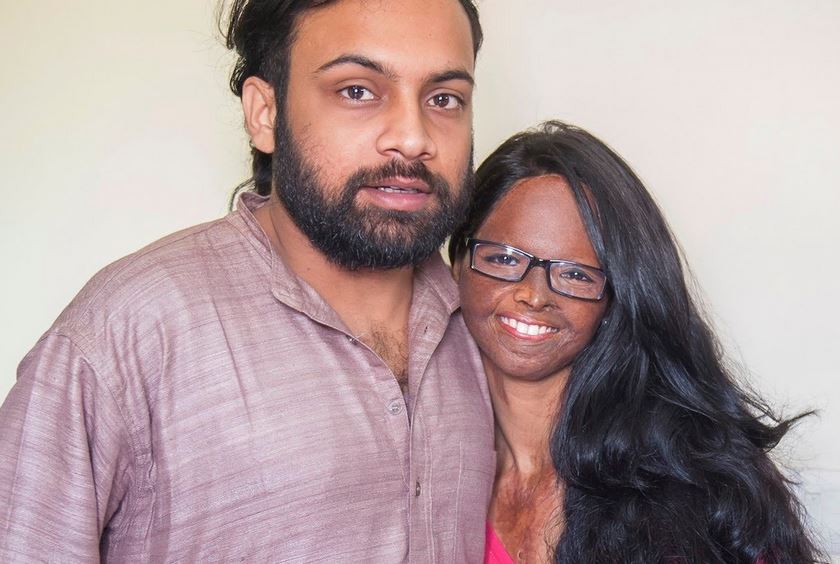 They were highlighted in news because of their decision, "We have decided to live together until we die. But we are challenging the society by not getting married. We don't want people to come to our wedding and comment on Laxmi's looks. The looks of a bride are most important for people. So we decided not to have any ceremony," said Alok. They have a daughter named Pihu. Laxmi was in a relationship with social activist Alok Dixit, till the time of her baby's birth, however, she has been separated from him since 2015 due to some personal differences.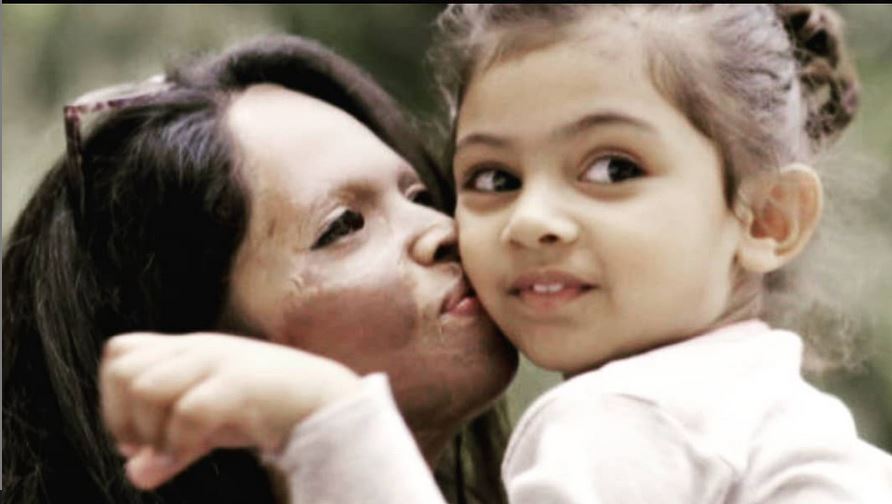 Struggle With Life And Financial Condition
After recovering from this incident of acid attack, she had tried for job in many departments like, BPO, Beauty parlor, banks but got rejected always because of her current look. But she didn't give up, she has tried started a campaign for "Stop Acid Attacks" and worked as a campaign coordinator. She won hearts with her courage and poise of Indians. She co-founded an NGO "Chhanv Foundation" with her partner, Alok Dixit. As a director of the NGO, she was paid a honorarium of Rs 10,000 a month. But after separation with Alok and so NGO. According to Alok, all the money that NGO gets is spent in taking care of acid attack survivors, He also co-owns two cafes under the brand name "Sheroes", in Agra and Lucknow (Uttar Pradesh, India), which operate on the 'pay-as-you-please' mode for customers.
She revealed in 2018, that she has been facing difficulty in finding job again, she says "I am educated till the 10th standard, but am a trained beautician and can communicate well. But my face becomes a hurdle when I ask for any job at any beauty parlor, as they say customers will get scared of my looks. I applied at a "call center" and told them that the customers wouldn't see my face, but they replied that 'to get a job, I need to have a face to begin with'."
With her savings depleted and the landlord wanting to increase the rent, Agarwal has been looking for a house. It's not easy, she says. Potential landlords, she adds, often say " they don't want their kids to get scared by my disfigured face".
Laxmi received Rs 300,000 in compensation from the government after a Supreme Court order, but much more went in her surgeries, and the pregnancy that followed. She got a lot of recognition when she got the award from Michelle Obama, but her award money was not enough. And in India, people are willing to give awards, not money. For TV shows the channel paid me Rs 38,000 for a few episodes.
She is now a mother, ex-lover, warrior, and a true over-comer! But this journey was not a bit easy. The physical pain was one thing. But the disfigurement resulting from the acid attack left Laxmi battling unbearable shame and fear. She could have let the attack ruin her life. But instead, her real-life inspirational story stands as a wonderful example of faith and willpower.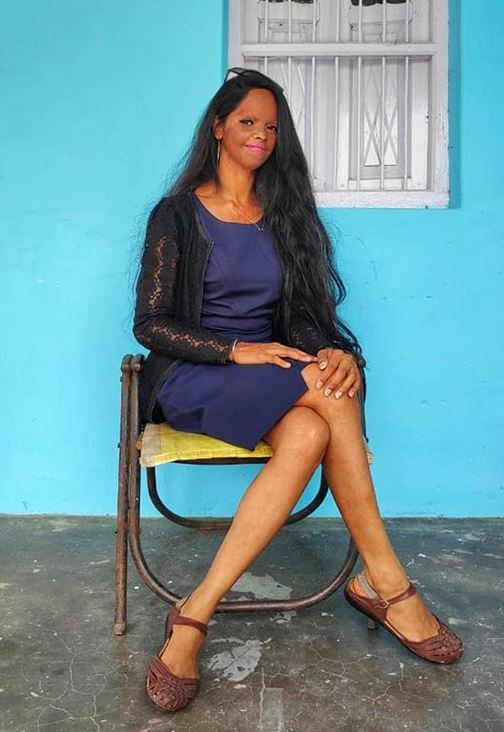 Now a film "Chhapaak" based on her biopic is going to release in 2020, Deepika Padukone is acting and producing a film based on her life. Meghana Gulzar is directing the film.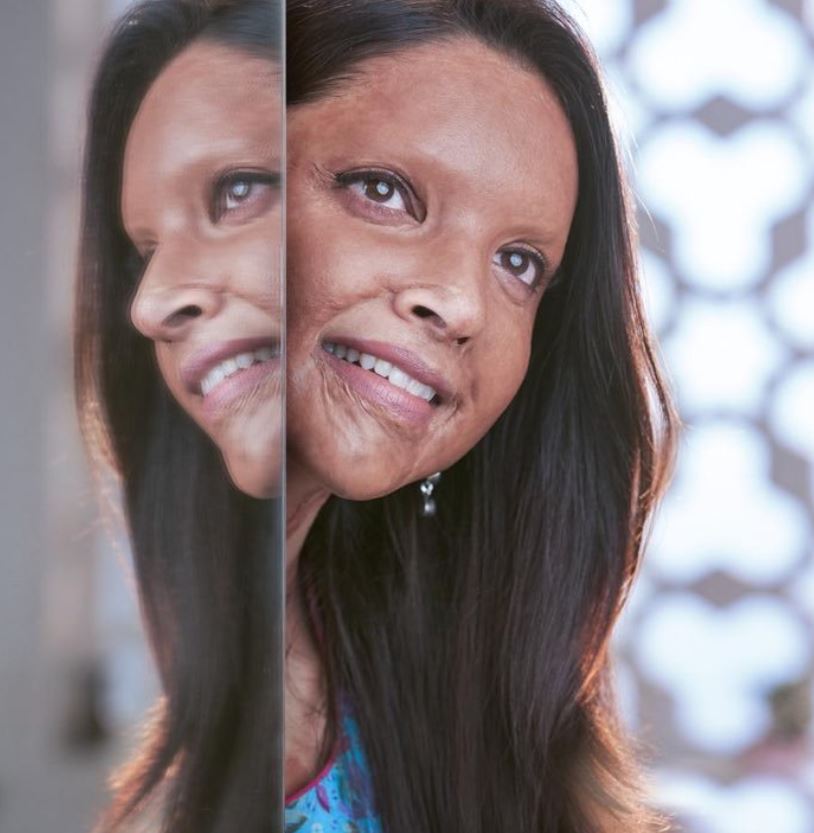 Laxmi Agarwal Real Life Story Bio-Pic
Hope you like this motivational story of Laxmi agarwal. You may lov eto share this article, "Laxmi Agarwal Real Story: From Acid Attack, Pain, Struggle To Finding Love" with friends and family.