In April of 2014, when Hawkeye Huey was 4-years-old, his father, Aaron Huey, a National Geographic photographer bought him his first camera. Over the next 18 months, the two made a series of adventures, traveling together around the American West making photographs, meeting strangers, chasing light, and learning how to see. They climbed Salvation Mountain, went into the chutes at the Cody Night Rodeo, visited the markets of the Navajo Nation, and cruised the Las Vegas strip. Between the ages of four and five Hawkeye took nearly a thousand instant photos. The father-son duo shared their journey through these photographs on an Instagram account created for Hawkeye (@hawkeyehuey). That account now has over 125,000 followers; Hawkeye has been named to Rolling Stone's top 100 Instagramers, and Time magazine's 50 Instagram accounts to follow, and his photos have inspired online stories from National Geographic Proof to the Huffington Post. At age four, he became the youngest photographer ever represented by National Geographic.

1. Salvation Mountain, California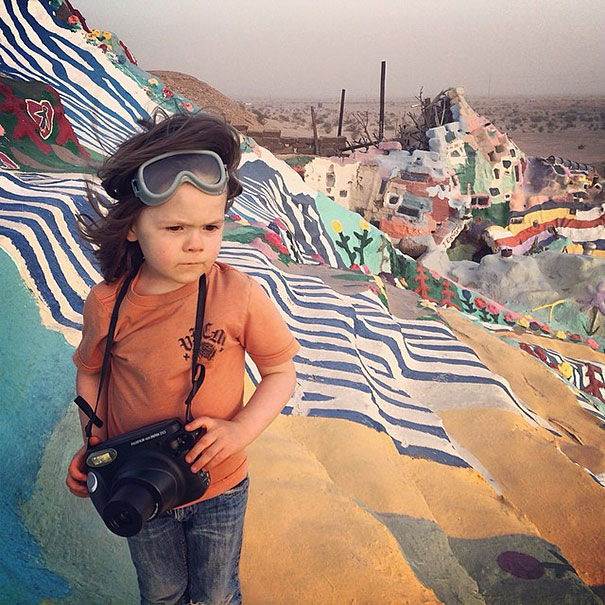 2. Hawkeye & Jared Leto during the making of Great Wide Open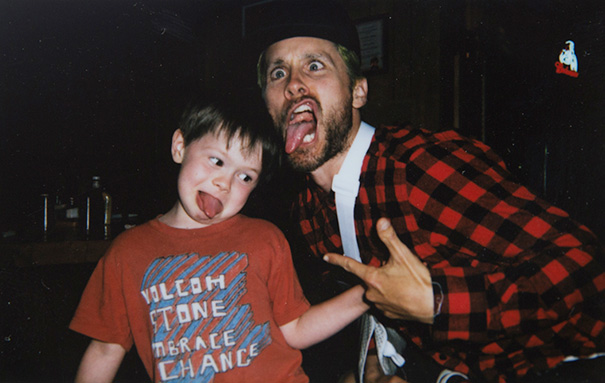 3. Experimenting with new camera, an old Polaroid macro 5 SLR 1200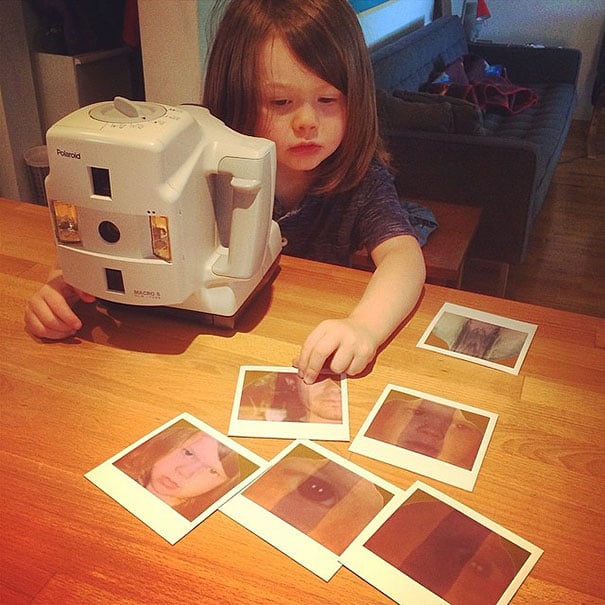 4. Hawkeye at the Cody Rodeo, Wyoming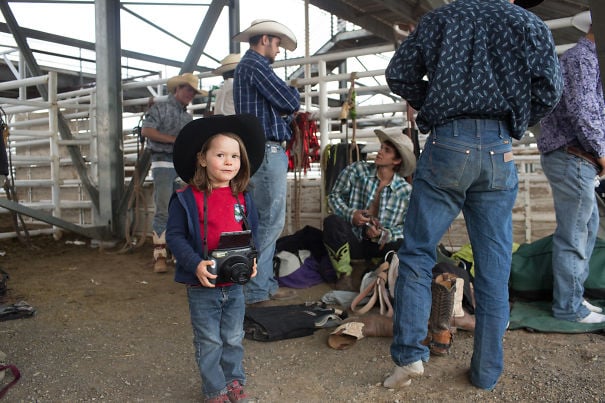 5.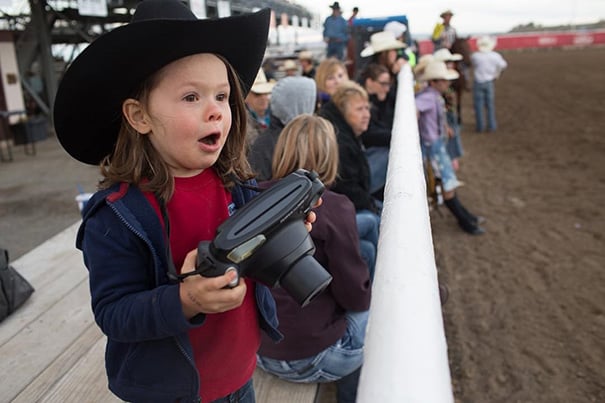 6.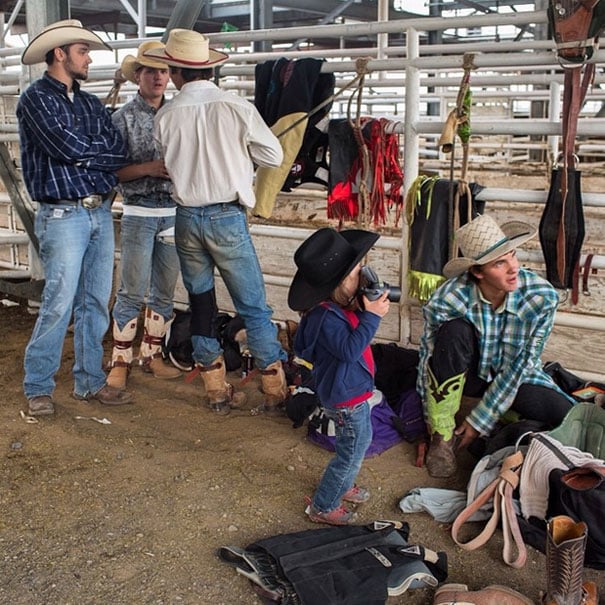 7. Hawkeye shooting at the Range Slab City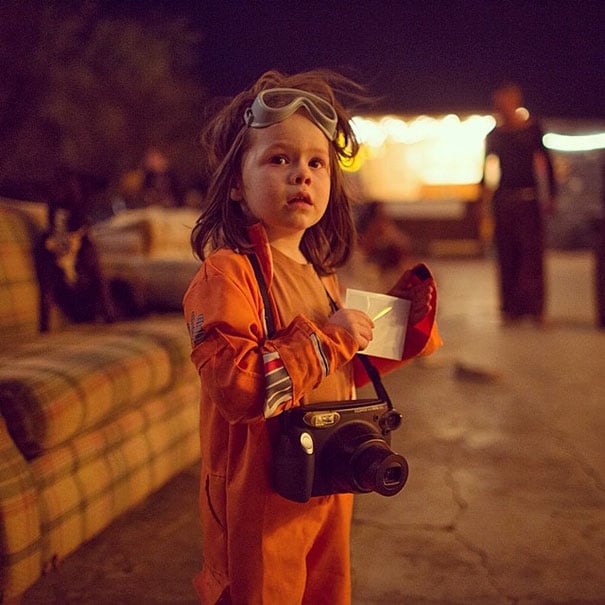 8. Hawkeye shooting at Slab City Rebel Circus Camp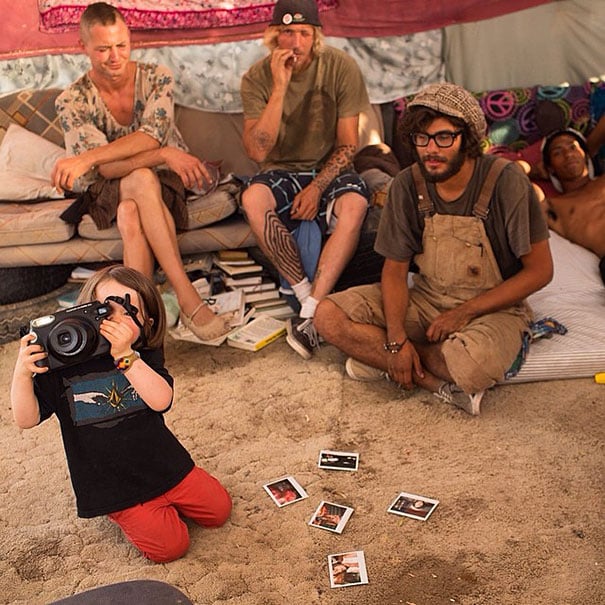 9. Hawkeye in Las Vegas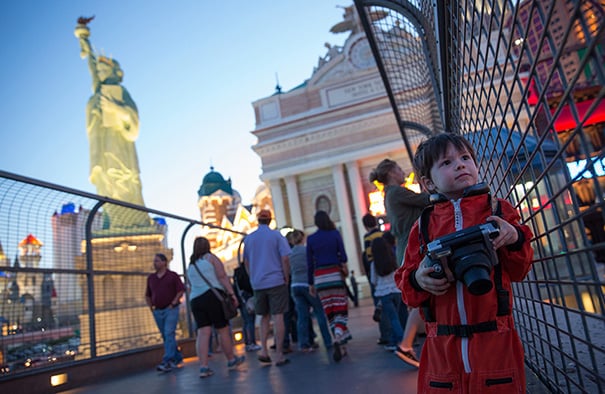 10. Hobbit Beach, Oregon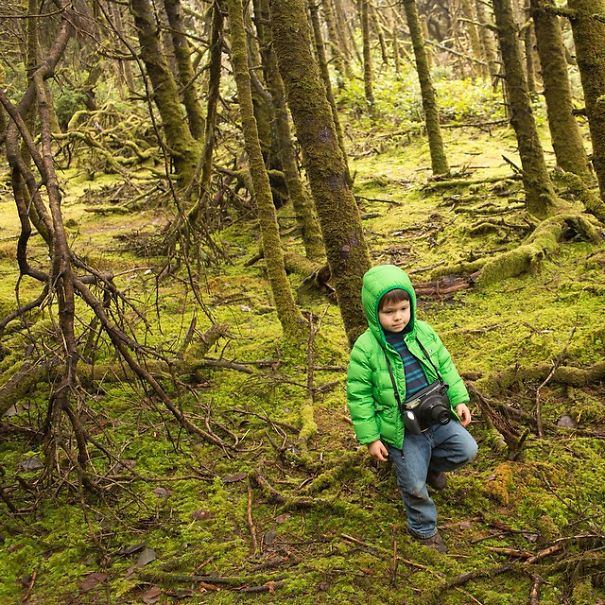 11. Selfie aparatus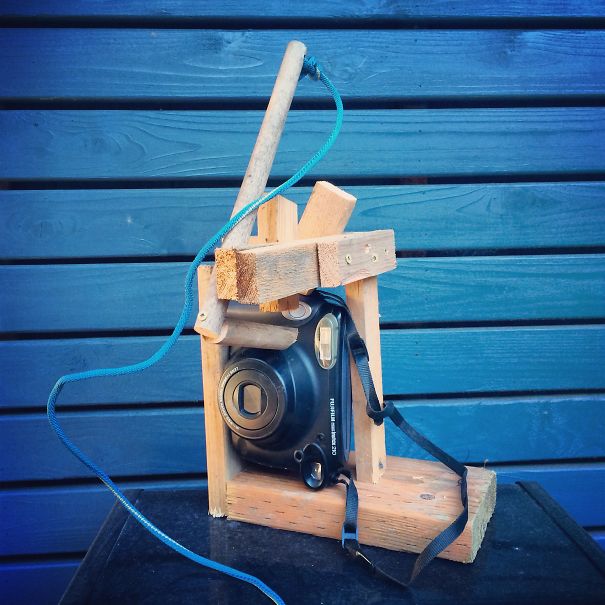 12. Hawkeye shooting photos at Mato Tipila (Bears odge) also/unfortunately known as Devils Tower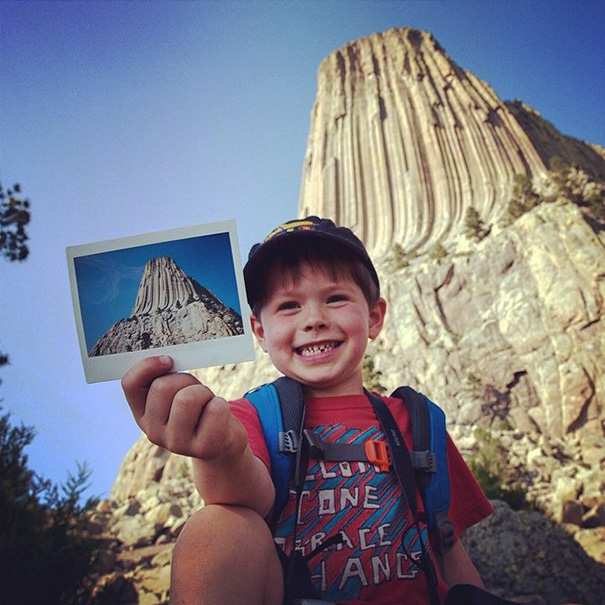 13. Hawkeye is headed to Las Vegas, the Grand Canyon, and beyond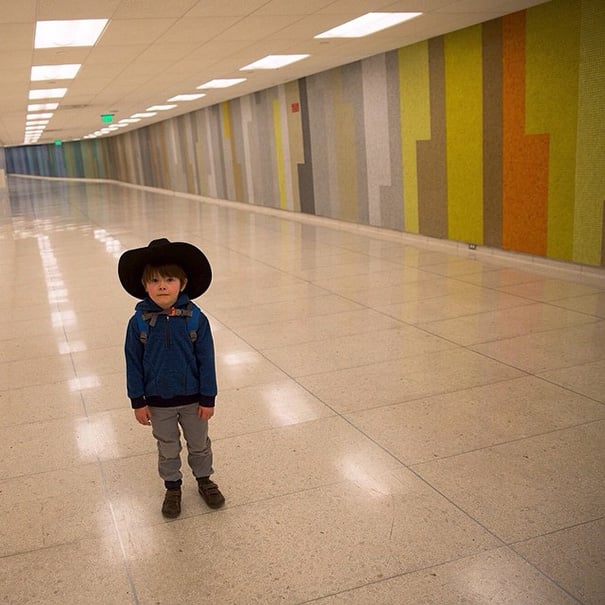 What do you think About this Article?
We want to hear from you ! Share your comments below.
H/T: Kickstarter.com
[divider scroll_text="Back To Top"]