Photographer Devin Mitchell honors veterans through his photo project by showcasing what many service members feel is a "double life".



Whether you think soldiers are upstanding heroes or jack-booted thugs, few of us actually take the time to consider the people behind those imposing uniforms. Photographer Devin Mitchell, however, created a touching photo project called "The Veteran Art Project" that examines what lies on the other side of the uniform.
Using Photoshop, Mitchell has created images of uniformed servicemen and women whose mirrored reflections reveal who they are – and vice versae.
"The military community has expressed their interest in using my art to communicate how many of them feel to be living double lives while serving in the military," Mitchell told Mic. "People who have never served have shown interest in knowing more about the diversified aspects of what causes veterans to feel that way."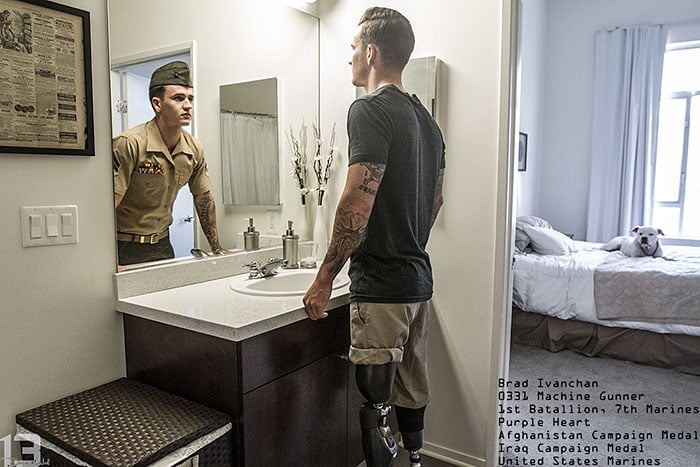 Mitchell comments, "It's kind of an optical illusion to tell their stories of who they were when they were in the service and who they are now."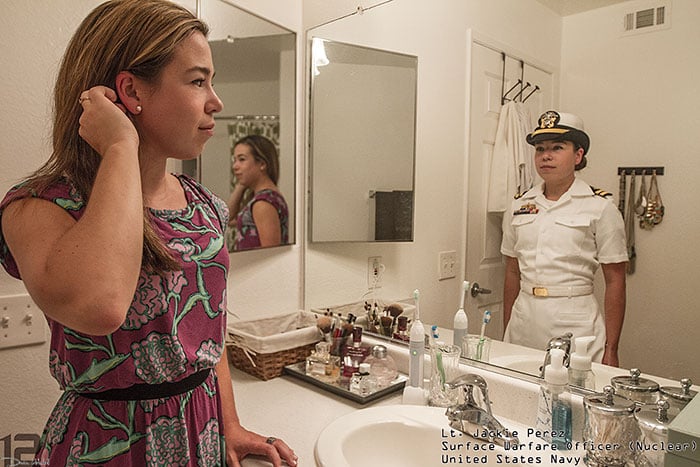 All military personal wears a uniform and there's a reason for it. It implies that everyone is working together as one unit, BUT also in this unity it presents a threatening challenge to the enemies when seen en masse.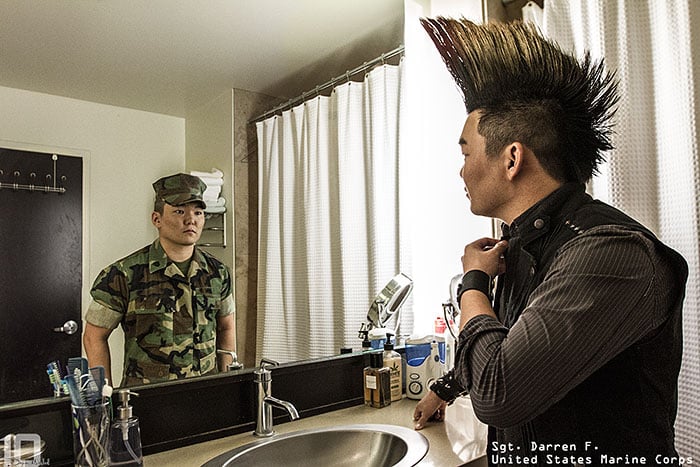 Mitchell's photos humanize the soldiers who are protecting us around the world, by showing them in their home settings and in civilian clothing.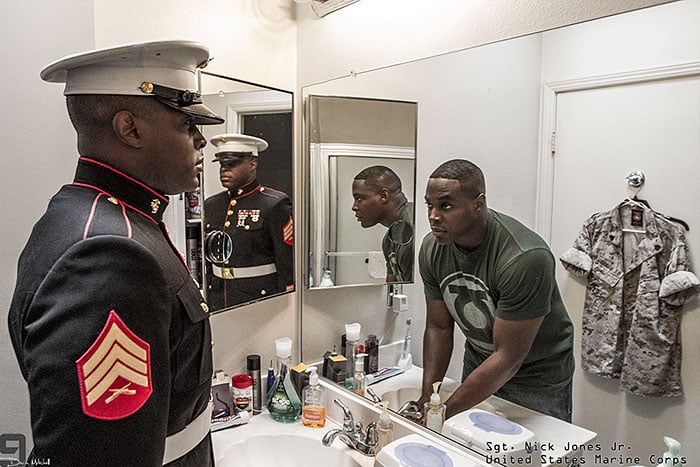 Each veteran's personality is somewhat revealed through his personal chose of clothing,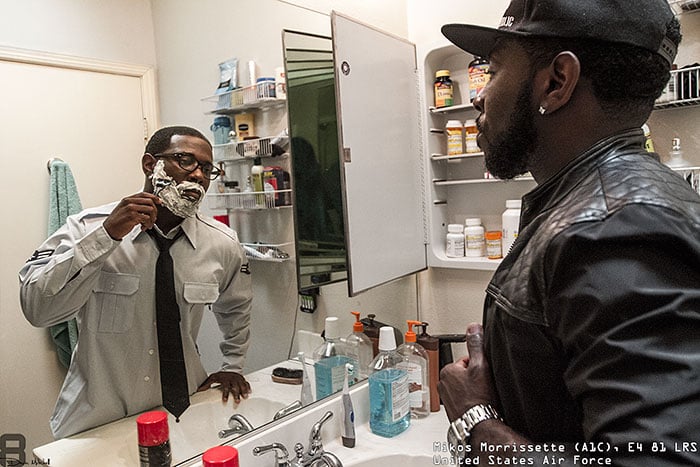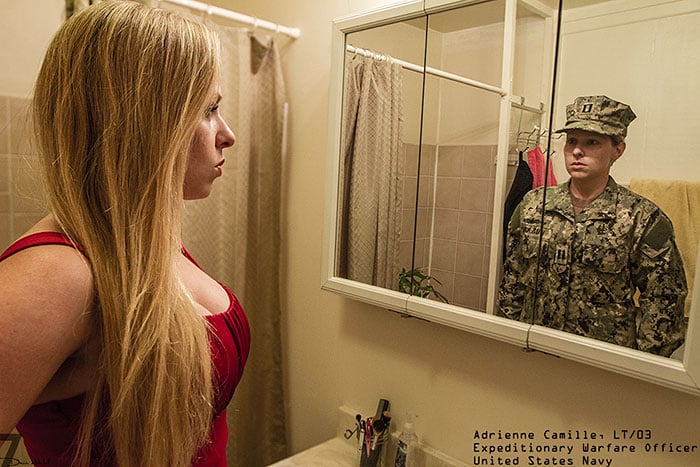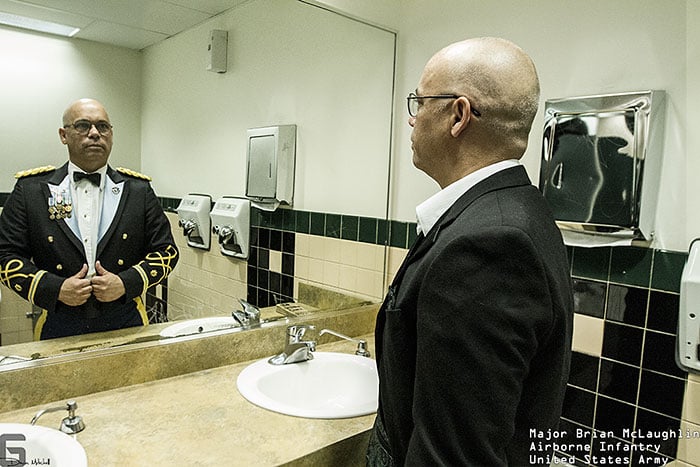 There are approximately 21.8 million veterans in the United States, according to the census, and in The Veteran's Art Project, we view the military's diversity of "faces" and characters.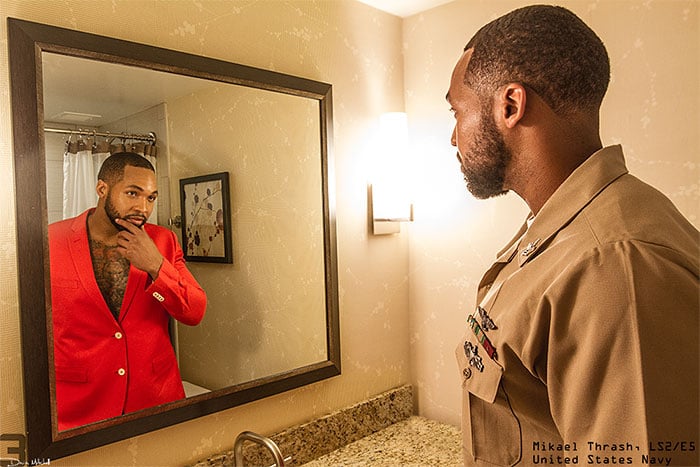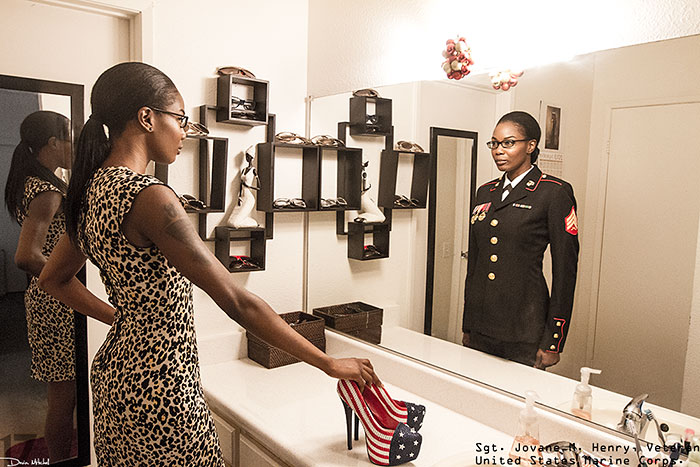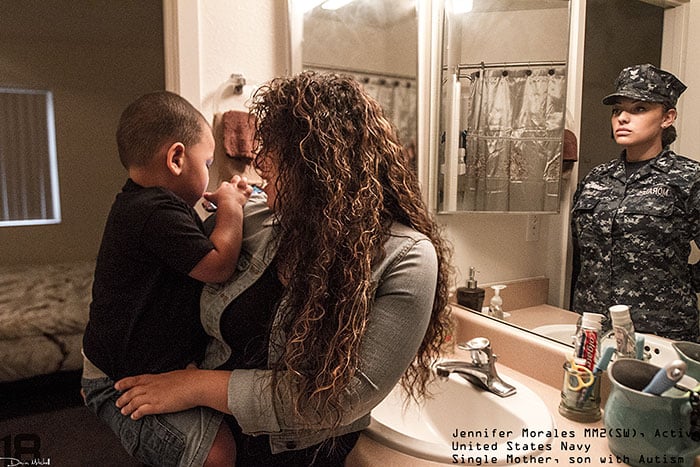 The people in the photographs are often parents, forced to leave their children and spouses behind while on duty. They are individuals, yet united in the military service to keep our country safe.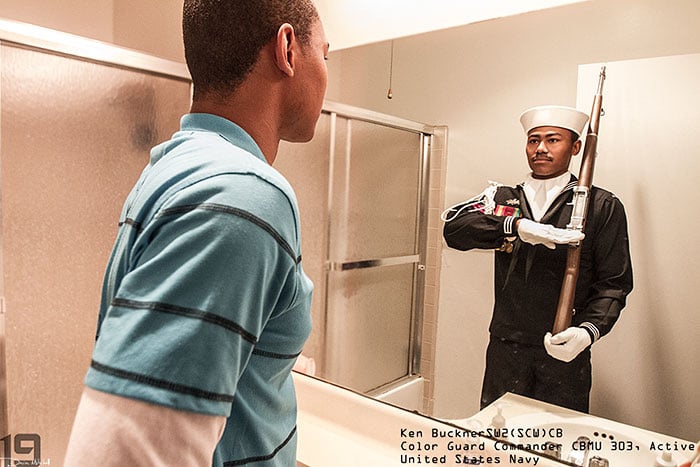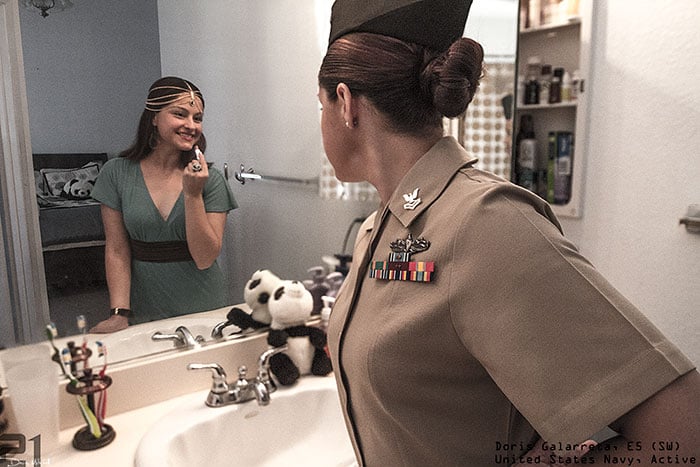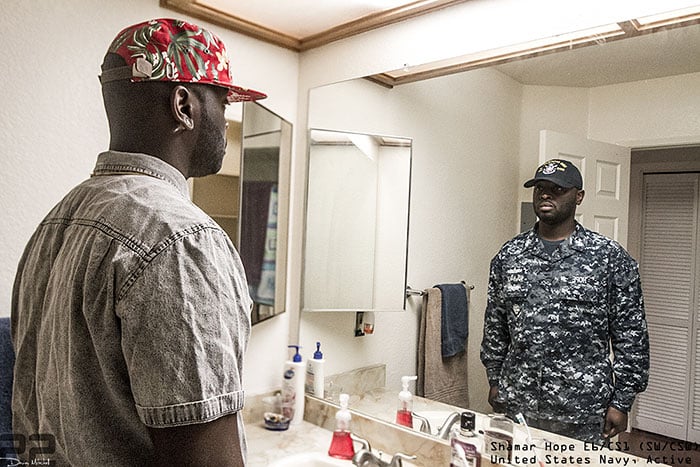 It's easy to lump the military personal together, to stigmatize and stereotype them. But through these photos, isn't it amazing there are all types of people who protect our country?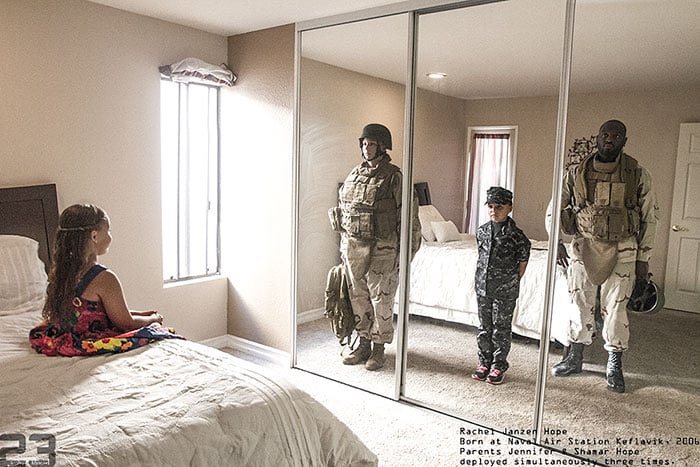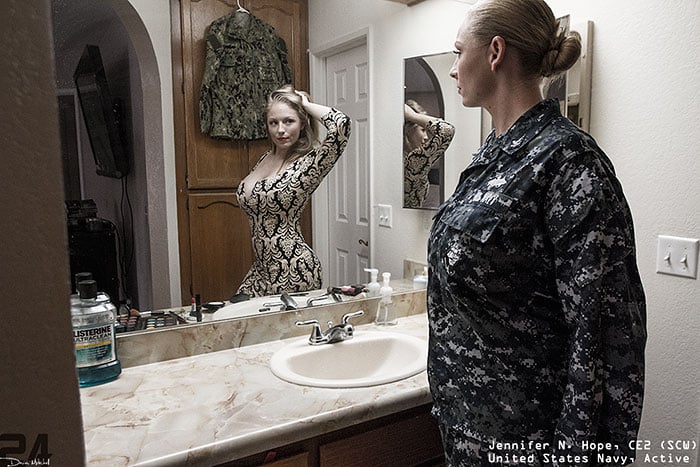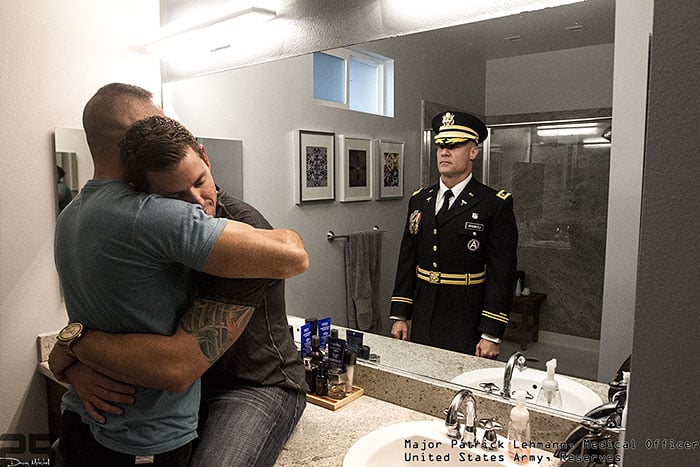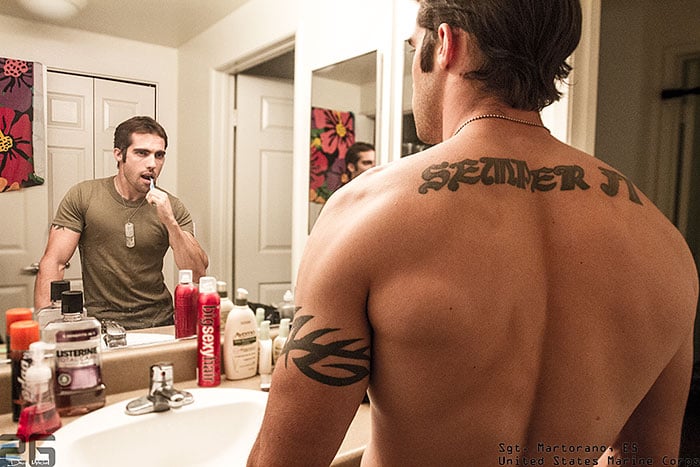 Sometimes it's easy to forget that behind the uniform, as we can see here, soldiers are just like the rest of us!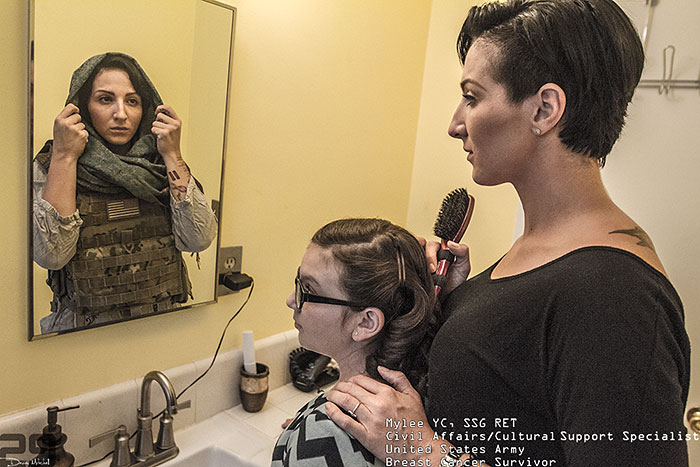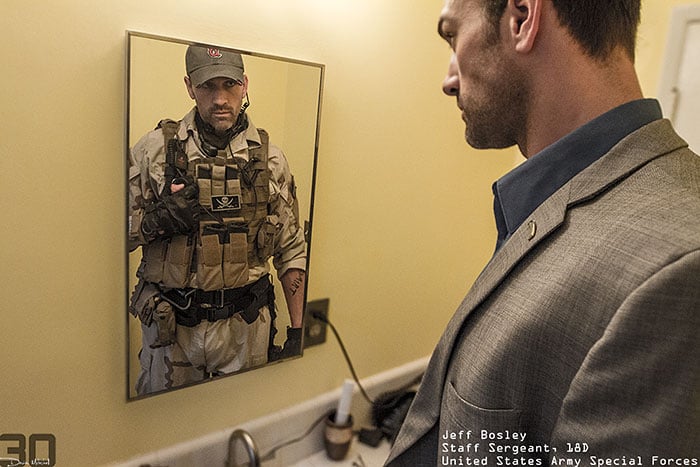 There are many more images of Mitchell's project online, he hopes to eventually shoot at least 10,000 of these "illusion photos", and has done 36 so far.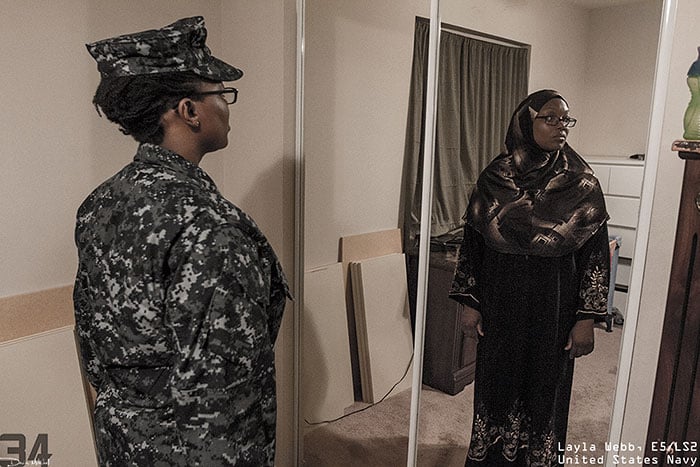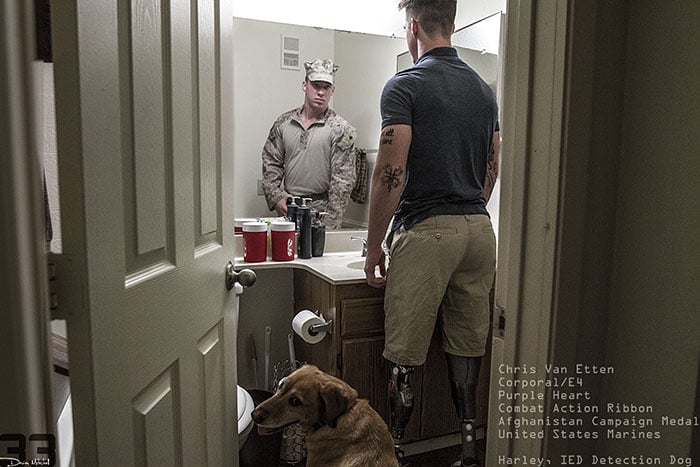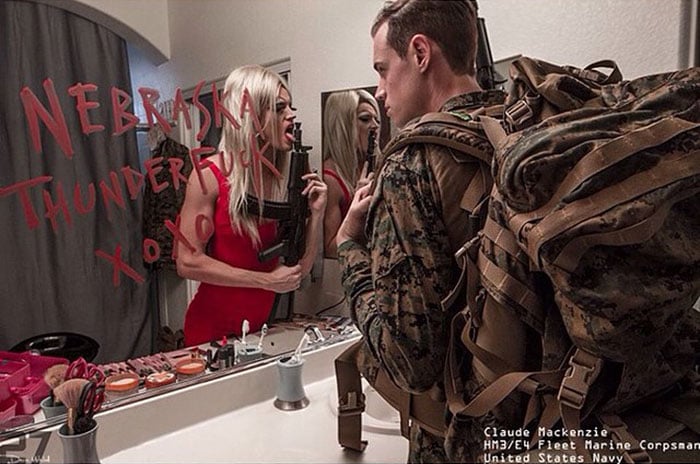 "One photo that really speaks to me the most is the picture depicting Joshua Zitting and his husband Patrick Lehmann," said Mitchell, who is openly gay himself. "It reminds me of how unfair it is that this man can serve while enjoying all of this constitutional rights as an American, while other men and women similar to him cannot in other parts of the country, due in part to recent decisions such as the one made by circuit judge Jeffrey Sutton. Judges like him are blind in my eyes. Maybe pictures like this will help him see better."
Now Just Do Me A Favour, Share This If You Like !!

Source: devinography.com
[divider scroll_text="Back To Top"]